11 Sacks Of Waste Collected In One Day At Lohajung!
Share this story
This week has given us countless reasons to celebrate! With just four days into the Roopkund season, our Green Trails activities are in full swing at Lohajung. Trek Leaders Chaitan and Venkat are leading the drive with all their years of experience and enthusiasm.
We have Daily clean-ups, segregation and bottle brick activities for the trekkers.
On the very first day, our team collected over 11 sacks of waste. Not just that, they also managed to make 7 bottle bricks filled with plastic waste in just a day! What a great start!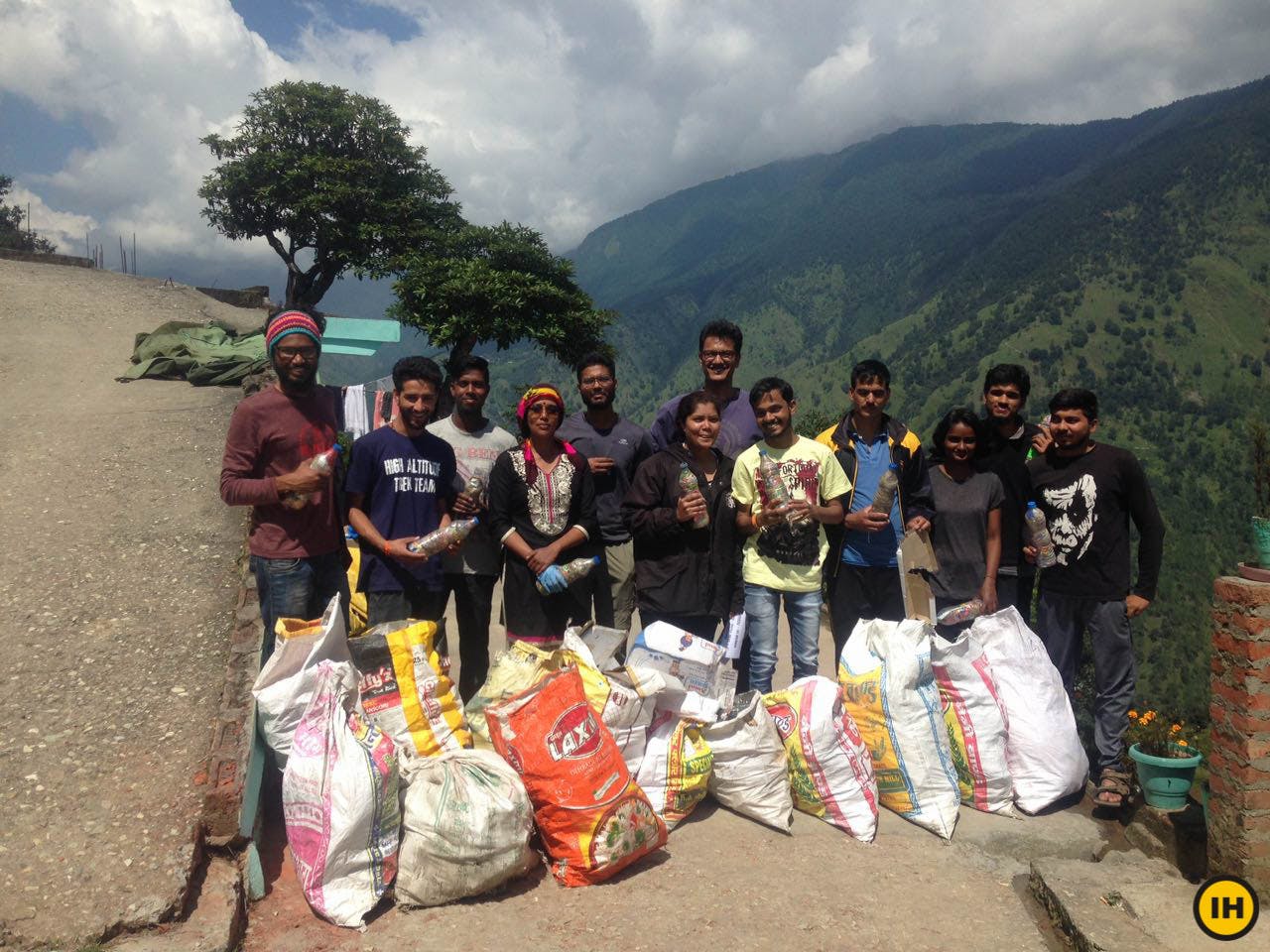 The GT interns along with our Trek Leaders went around Lohajung asking the villagers to cooperate with them in implementing a proper waste collection system.
The villagers have been requested to collect, segregate and bring back the waste to our base camp from where we will dispose of it properly.
Within a day, villagers started bringing segregated waste to the campsite.
It is quite exciting to see the villagers all fired up and talking about segregation and keeping their surroundings clean.
Eco-club in Jagatsukh 
We started another Eco-Club at a primary school in Jagatsukh. GT intern Abhinav took charge of setting up the Eco-Club.  He began with a session on waste management where he addressed the need for a planned waste disposal system.
This was followed by a session on how to upcycle waste, where the students were given a few examples of upcylcing. The kids were eager to learn and looked forward to getting their hands dirty. In the next couple of days, Abhinav was greeted with two students proudly displaying their very own upcycled products. They made a tap using plastic bottle caps and a small table made out of excess wood.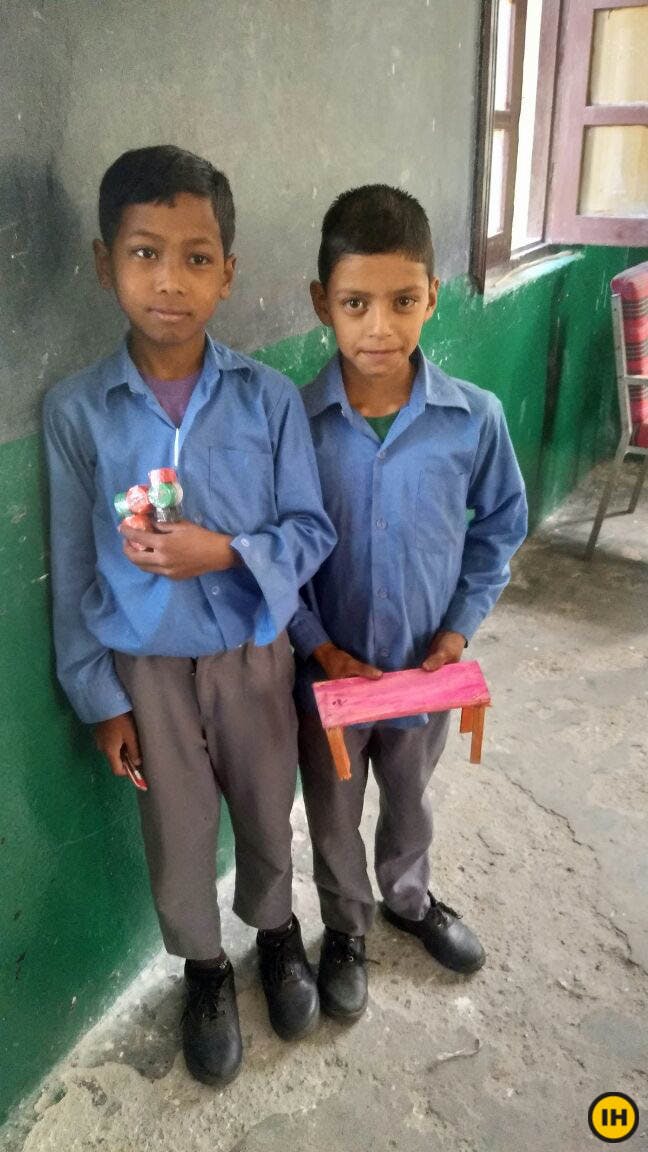 This week Abhinav spoke about deforestation and why it is important to plant trees on a regular basis.
On the treks, our Trek Leaders Himanshu, Raj Kumar and Ashwin have been proactive in involving the trekkers in our Green trails activities.  
During the Green Trails discussion, Raj Kumar explained why GT is important and why everyone should be a part of it in very simple terms.  He said, "If you like the mountains and if you feel mountains are important, you can give back to them by protecting them.  One of the ways to show your love for the mountains is by making sure that it stays the way it is."  
Keeping Kashmir clean
We have collected about 180-190 kg of waste over the past two months while trekking in Kashmir.  This could not have happened without the dedicated efforts of our entire team.  
All the waste collected has been disposed at the Srinagar municipality (we hear that they had dogs chasing them and birds of prey swooping down dangerously every few minutes at the landfill).
Update on Eco femme cloth sanitary pads
In the previous season, GT intern Nandini had introduced Eco femme cloth pads in Lohajung and Mandoli. These cloth pads are a sustainable alternative to unsanitised cloth pads and sanitary pads that are commonly used.  
Last week, GT intern Kruthika approached the same women to see if they found the Eco femme pads more convenient. The response has been extremely positive. More and more women are looking forward to making the switch to this eco-friendly solution.  
We want to expand this practice and if possible, even train the local women to make their own cloth pads.  
Why are we doing this?  
We believe that one way to handle waste is by reducing the generation of waste. This project is one step towards that which we believe. You can learn more about Eco femme here.
Upcoming projects
In the weeks ahead, GT intern Sampada will be working towards starting an Eco Club at a school in Lohajung. We love working with young and impressionable minds. 
Meanwhile, GT intern Akash will be working towards revamping our greenhouse project at our base.
We are excited to see what more is to come!
Please do write back to me on lakshmi@indiahikes.in if you have any ideas, suggestions or even questions regarding what we do at Green Trails.
Sign up for our much loved Weekly Mailer
We have terrific trekking tips, trek updates and trek talks to look forward to