Adventure Worx Xplore 50 Backpack - A Compact Backpack That Fits A Budget
Share this story
I was getting ready for a quick 5-day trek when the Xplore 50 backpack came to our office for a review. I usually stick to my tried and tested Teton backpack but the sleek and compact Xplore 50 made me want to try it.
Xplore 50 seemed right for someone like me who wanted to carry their own backpack and yet not carry too much. The backpack looked feature-rich yet lightweight.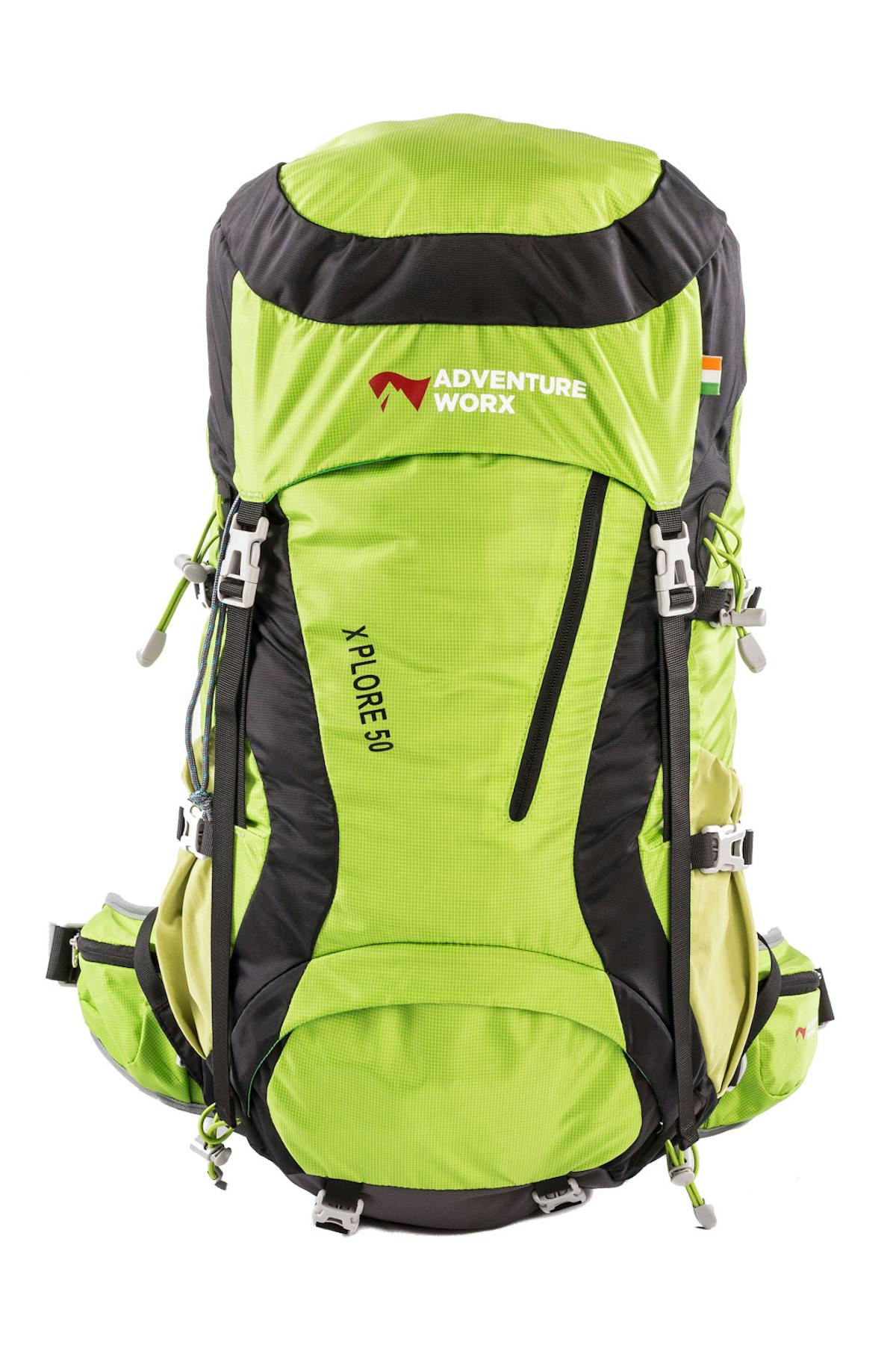 The Adventure Worx Xplore 50 Backpack comes with both top load and bottom load features.
First Impression
On my first glance, the Explore 50 looked very attractive. Thanks to the bright green and black color mix. It looked hi-tech with its AerWire T back ventilation system.
I noticed the sturdy well-padded straps. They seemed comfortable
Best of all, I loved how light it felt. Adventure Worx mentions the backpack's weight as 1.5 kg, which is a good weight for a backpack this size.
My small concern was if it could fit everything that I needed for my week-long outing in the mountains. I would soon find out.
Packing and Space
The backpack has two compartments. The central body which is a top loader. The wider bottom part with a zip of its own. The two can be fused to make a single compartment too.
When I took it home and started packing, I was pleasantly surprised at how much it could hold. When the main body filled up, the bottom could easily backup to hold my bulky jacket. I chose to keep the two compartments separate because it made for logical partitioning and easy access.
Between the two partitions, I put in all my stuff for the exploration without breaking a sweat. The backpack still looked small enough to go into an airline cabin. Just what you need when you have to get out of the airport and hurry to catch the connecting train.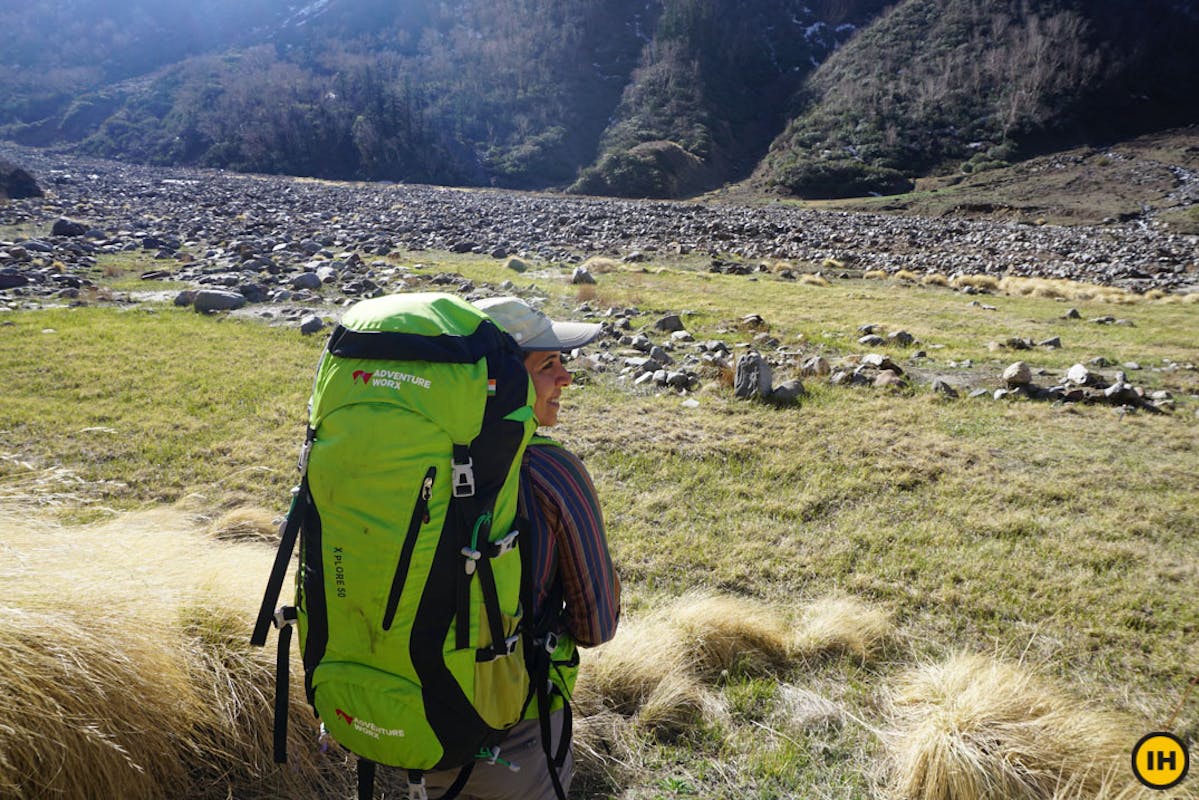 The backpack has two compartments and is very space efficient. Even after loading it to the full it still easily goes inside an airline's overhead cabin.
Structure and Comfort
Xplore 50 is a classic top loader with an integrated hood. This made packing in gears simple.It also made the backpack streamlined and well balanced. The roomy bottom compartment gives it a wide support base. The backpack I noticed, stands upright on its own when full.
Talking of support, I would score the Xplore 50 high. The straps and the hip support are comfortable with the right amount of padding.
The air vent mesh also adds to the comfort and load distribution. When I wore the backpack with the hip support on, I hardly felt the 9 kgs I was carrying. By the end of the 5 hour trek day, it almost felt like the backpack was an extension of me. And yes, the ventilation system did keep my back drier.
The backpack comes with the two compression straps with buckles on the side. If I am not using the lower compression strap, the buckle comes in handy to secure a water bottle in the open bottle pouch. I find this buckle very useful to prevent my bottle from falling off the open pouch. The backpack has a sternum strap, which has a whistle in the buckle. I don't use the sternum strap much, but I think the whistle is a great idea, just in case you get lost in the jungle.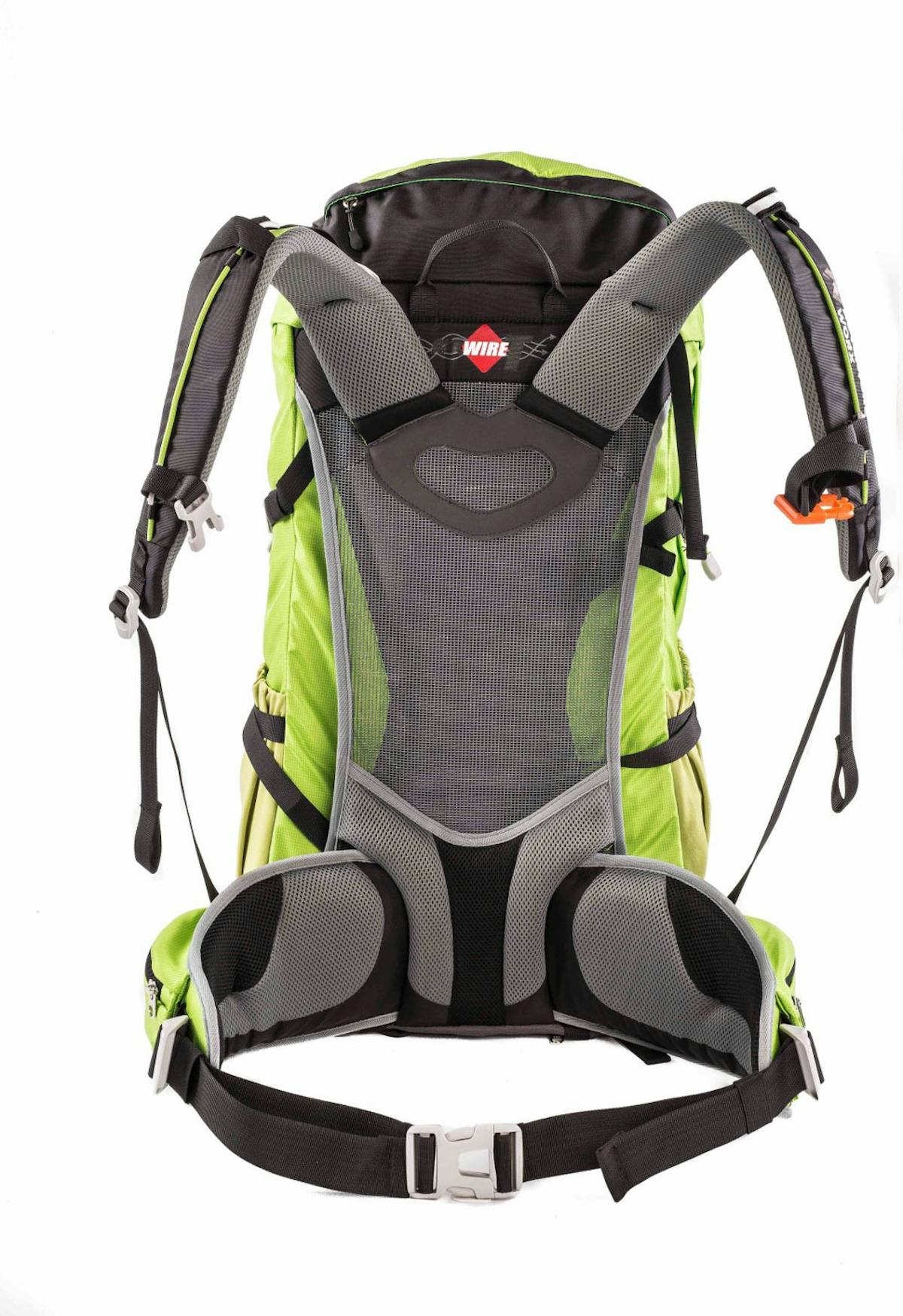 The Backpack has a AerWire T support for the back which is really comfortable.
Compartments and other frills
For a compact backpack, the Xplore 50 goes all out to have lots of features.
Like I already mentioned, it is a top loader with an opening at the bottom too.
The backpack has a small pocket in front to keep things you need to access quickly like a map. There are pockets on the top outside and inside. I tend to keep my poncho, medical kit, and headlamp here. These are again things I may need to access on the trail.
There are two decent sized side pockets with zips and two open bottle holder pouches.
This generous addition of pockets ensured that I didn't have to open my bag fully even inside the tent unless I was changing clothes.
I don't use a hydration pack but its users have not been forgotten. There is a compartment for the pack and an outlet for the pipe.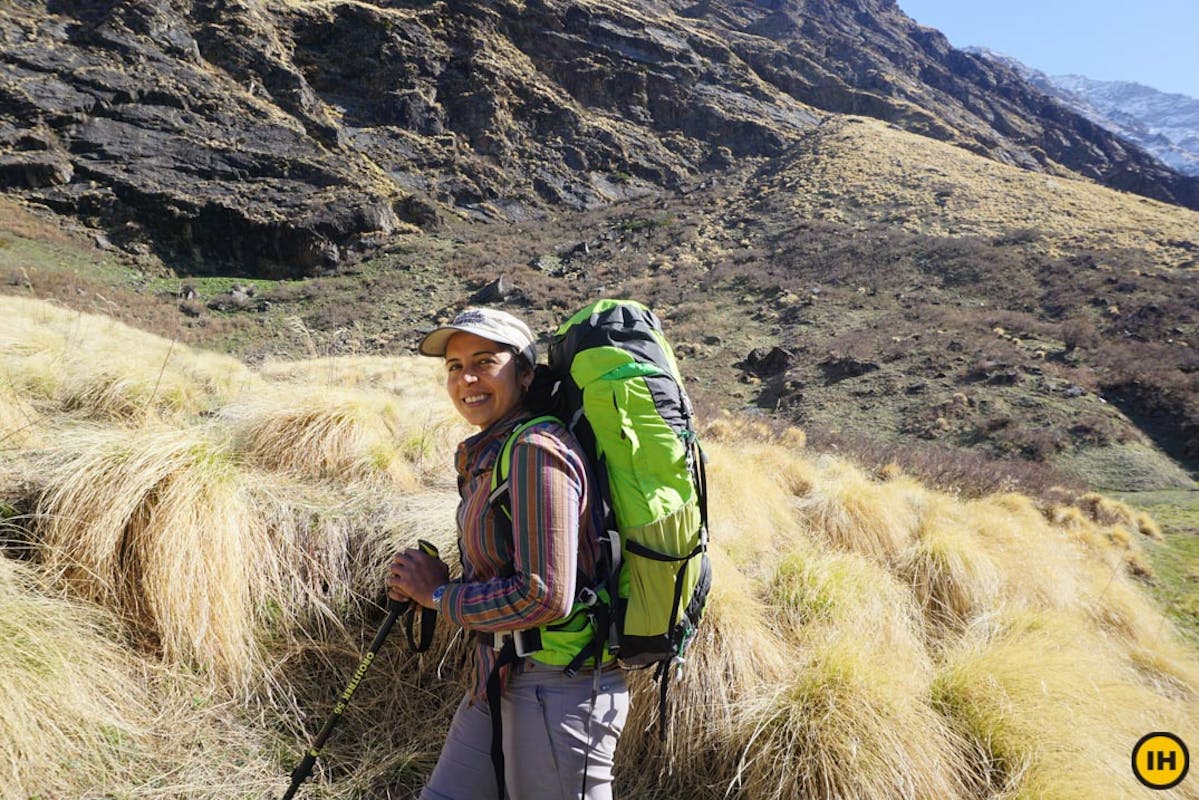 The backpack has many pockets to manage all your belongings. Apart from that, it has space for a hydration pack as well.
Cons
There is only one issue that I have with the Xplore 50. Its body is made of ripstop nylon. While it makes it lightweight and good looking, I find the outer material to be a bit too flimsy. A trekking backpack has to go through a lot of grinds. It starts at the airport with baggage handlers. Then get hurled under the seats of a train or get loaded on the top of a tempo and finally get tied on to a mule if you decide to offload. I fear the material may not be able to stay strong without blemishes when it goes through all this.
Cost
Though the MRP reads Rs 5,999 on the label, I have seen it retailing at Rs 2,999 on Flipkart. Right now I see it available on a further discount at Rs 2,772 on Adventure Worx's online store.
Final Verdict
To conclude this review, I will say that the Xplore 50 is a comfortable, compact and good looking backpack with all features packed in. At a price range of just Rs 2,772 with all its rich features, the backpack is a steal.
I would especially recommend it to those who want to carry compact backpacks and carry it themselves.
Sign up for our much loved Weekly Mailer
We have terrific trekking tips, trek updates and trek talks to look forward to