What Birds You See On The Deoriatal - Chandrashila Trek
Share this story
The Deoriatal – Chandrashila trek is the undisputed go-to trek for wildlife photographers, ornithologists, and bird lovers.
Each day you stand a chance to spot at least 70 species of birds. And if you have a keen eye, maybe over 100 species, a rare feat on any other trek.
How and when to spot Himalayan birds
The Himalayas are home to 930 species of birds, out of the existing 1266 species in India.
"The Himalayas are dense with birds. Per day if you watch carefully you might be able to see 200 to 300 species of birds. And at dawn and dusk itself, you can easily see over 70-80 species," says Ajit Hota, a wildlife photographer who has been photographing wildlife in the Himalayas for nearly 5 years.
On the trek, if you are an early riser, there's plenty in store for you. And if you are not, do wake up early. You will not be disappointed. Always take a walk around your campsite and look out for birds.
Throughout this trek, you are likely to see over 100 species of birds. So start counting! Between 5 am and 8 am in the mornings, and 4 pm and 8 pm is the best time to spot them.
Keep a pair of binoculars handy. What might seem like movement in the distant branches, could turn out to be a rare species of birds.
A blessing: the strategic location of the trek
What makes this trek special is that it lies entirely inside the Kedarnath Musk Deer Sanctuary. This sanctuary encompasses nearly 975 square kilometers of forest cover. This is an ideal habitat for birds to nest, and thrive in. 
Further, this trek takes you deep into the thick forests of the national park. There are pines, oaks and maple trees in abundance. These trees set the Deoriatal-Chandrashila trek apart from other forest trails in the country. In spring, this trail is also brimming with rhododendrons.
"There are sections where it's just rustling of leaves and creaking of branches you hear. Daylight hardly reaches the ground. This foliage makes for a great environment for birds to thrive," says Swathi Chatrapathy, Chief Editor at Indiahikes.
Birds to watch out for on the trek
The Himalayan Woodpecker
On the very first day of the trek, you reach the Deoriatal Lake campsite. Take a stroll around the campsite.
Keep your eyes peeled for movements in tree branches. It is more than likely that you will spot a Himalayan woodpecker. You might hear it too. These birds have black and white wings, that looks like a QR code and a red bottom. This makes it easy to spot.
The Himalayan woodpecker can be seen between the altitudes of 4,900ft to 10,500 ft. This is a large altitude bracket, so watch out for this bird.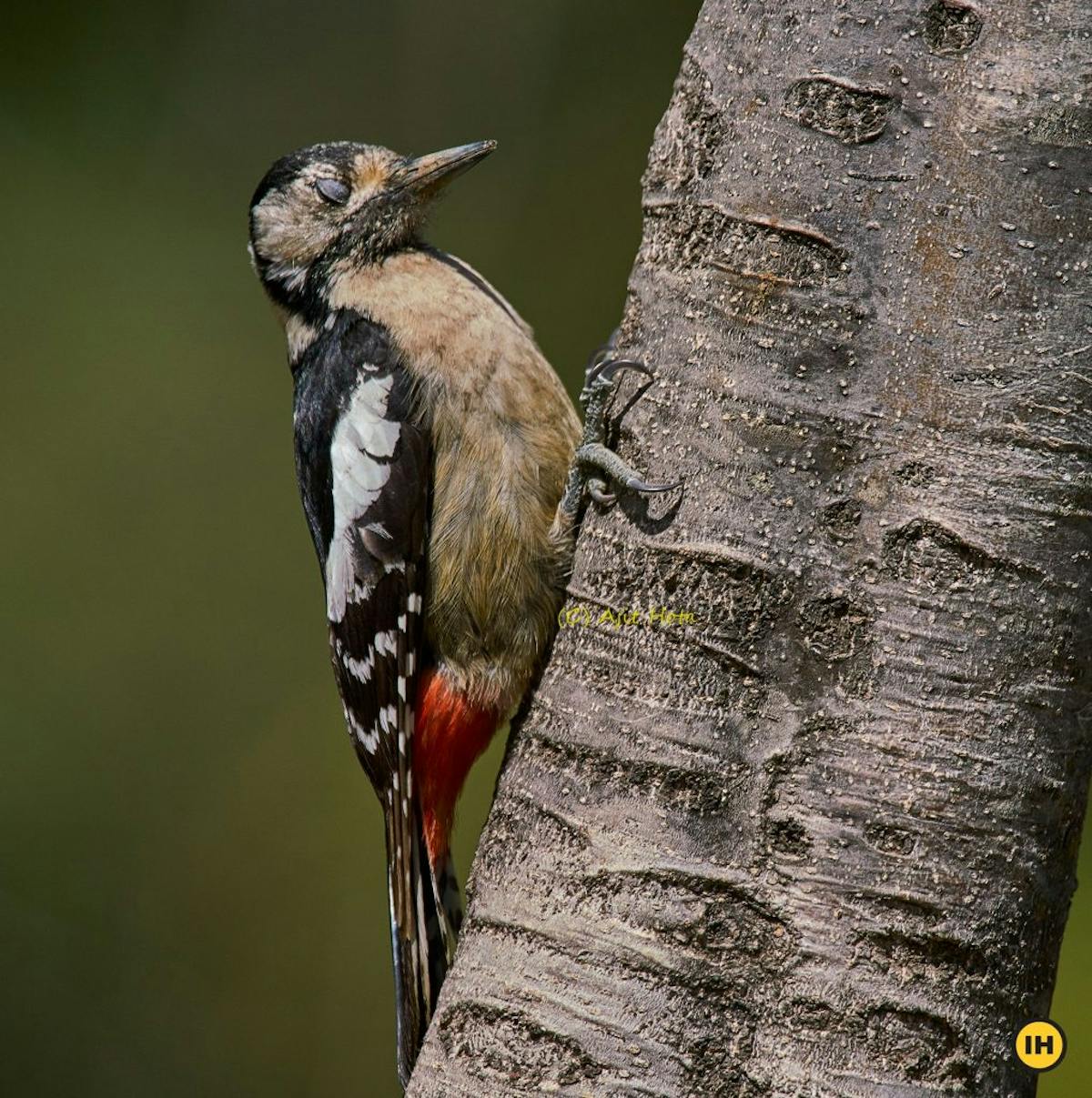 Himalayan Woodpecker. Picture by – Ajit Hota
The Himalayan Partridge or Snow Partridge
On the trek from Tungnath to Chandrashila, you will be able to spot the Himalayan Partridge. This bird is exclusive to the Himalayas. As soon as you reach the alpine forests, watch out for them.
These birds have a bright red beak. Their wings are checkered with brown and white patches.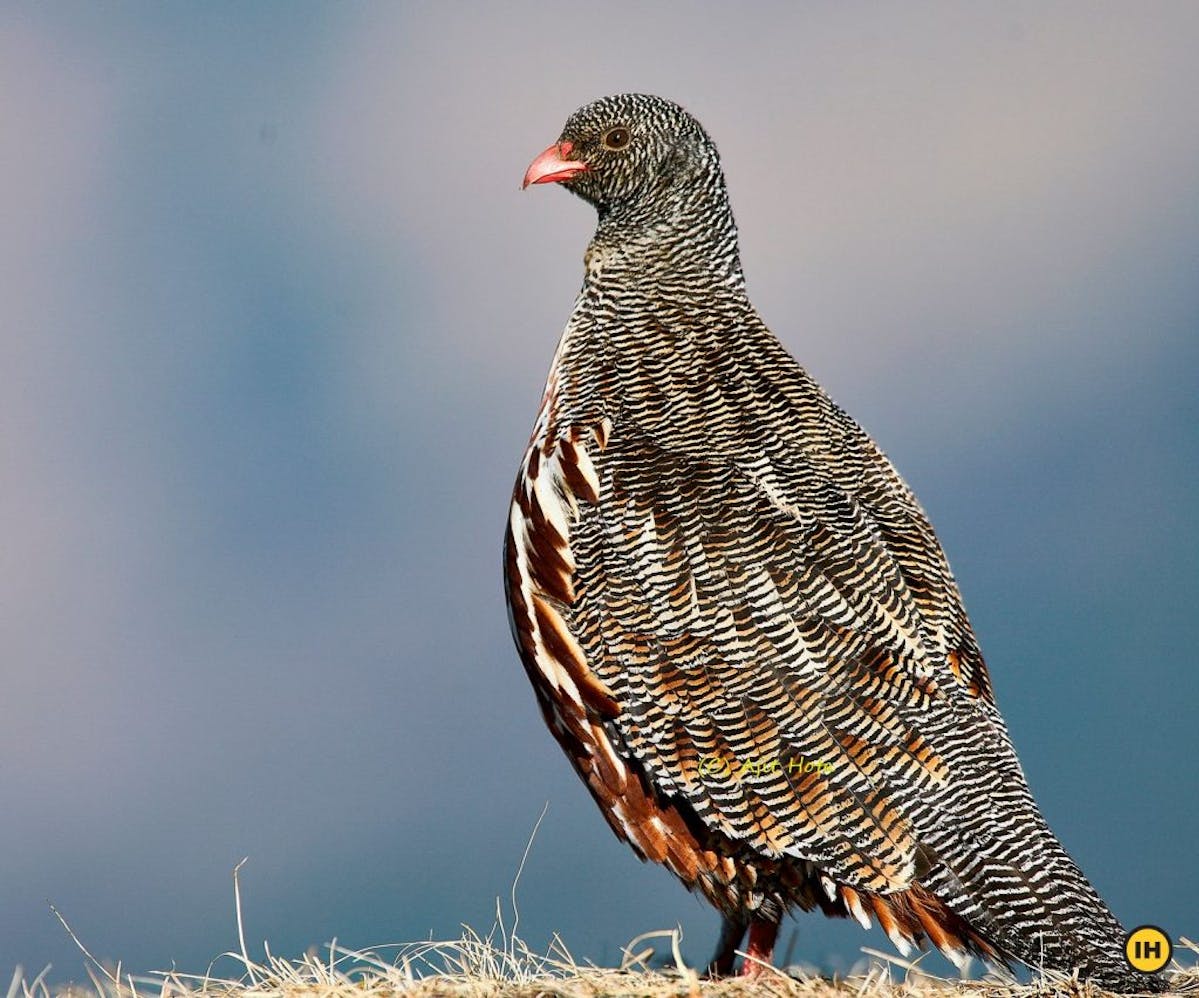 Snow Partridge. Himalayan Woodpecker. Picture by – Ajit Hota
The Himalayan Monal
The Himalayan Monal is the State Bird of Uttarakhand.  It belongs to the pheasant family. Both the male and female look distinctively different from each other.
The female Himalayan Monal is about 60 to 75 cm large. It has brown feathers interspersed with white feathers. They also have greyish brown patches from their wings upwards. These are lined with black spots. They also have white throats.
The male Himalayan Monal's feathers are blue, green, purple, red, orange, and more! This bird is unmistakable. When you see one you will know it.  The male's head is a bright green, and they also have a metallic green crest on top of their heads. The males are slightly bigger than the females.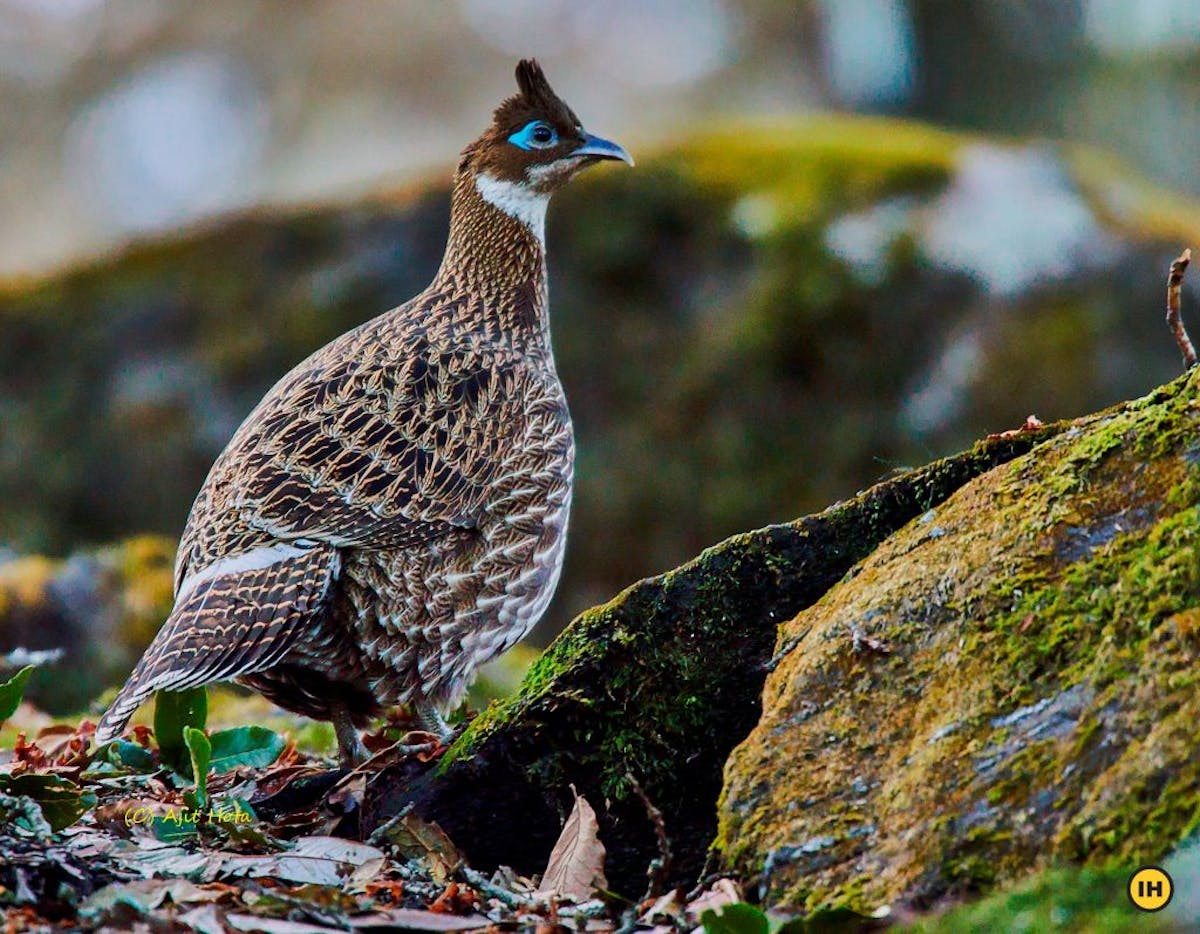 Himalayan Monal (Female)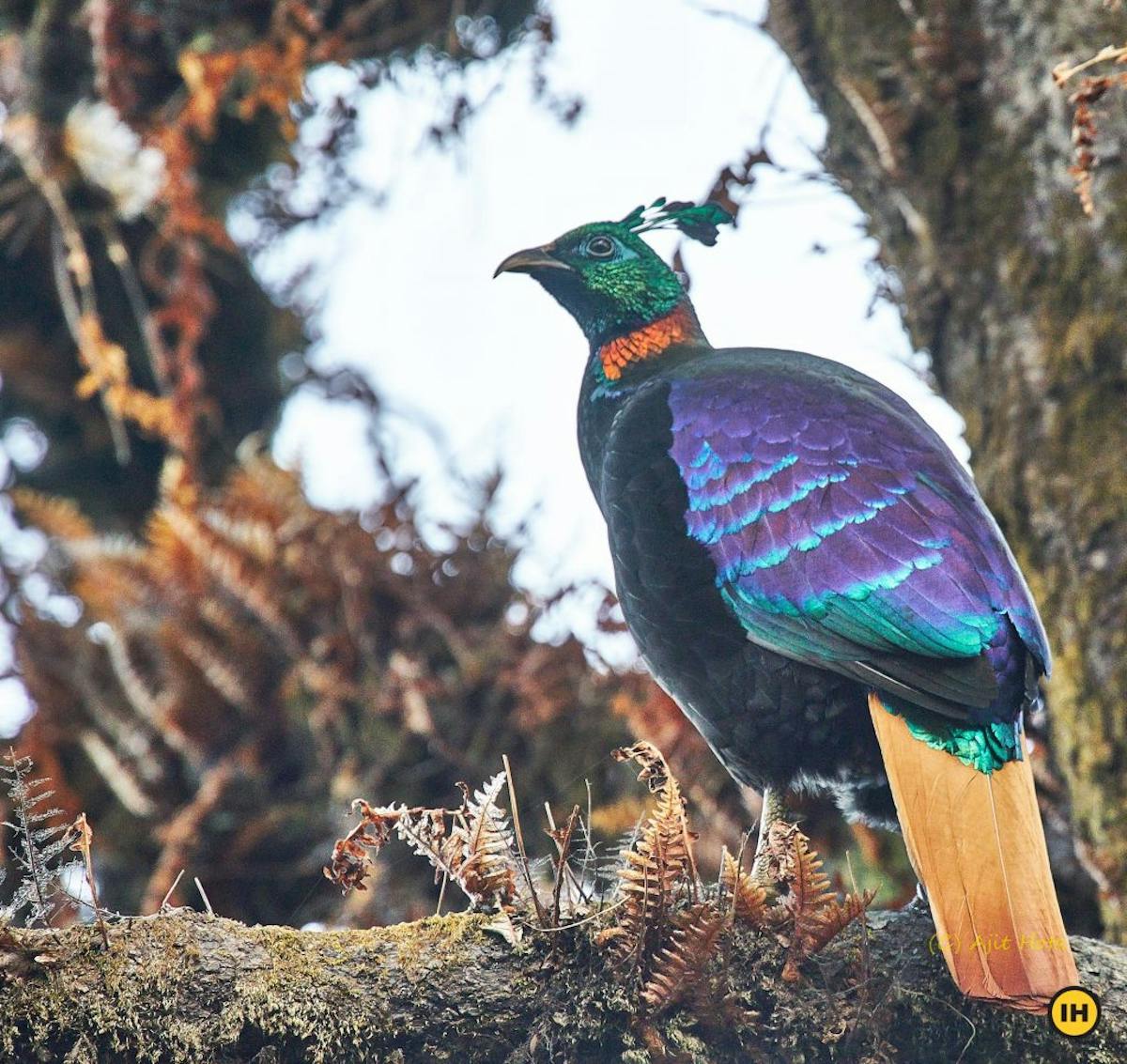 Himalayan Monal (Male)
Here are some other birds to spot on the Deoriatal-Chandrashila trek. If you've been on the trek already, how many of them did you see?
All photographs have been taken by wildlife photographer Ajit Hota.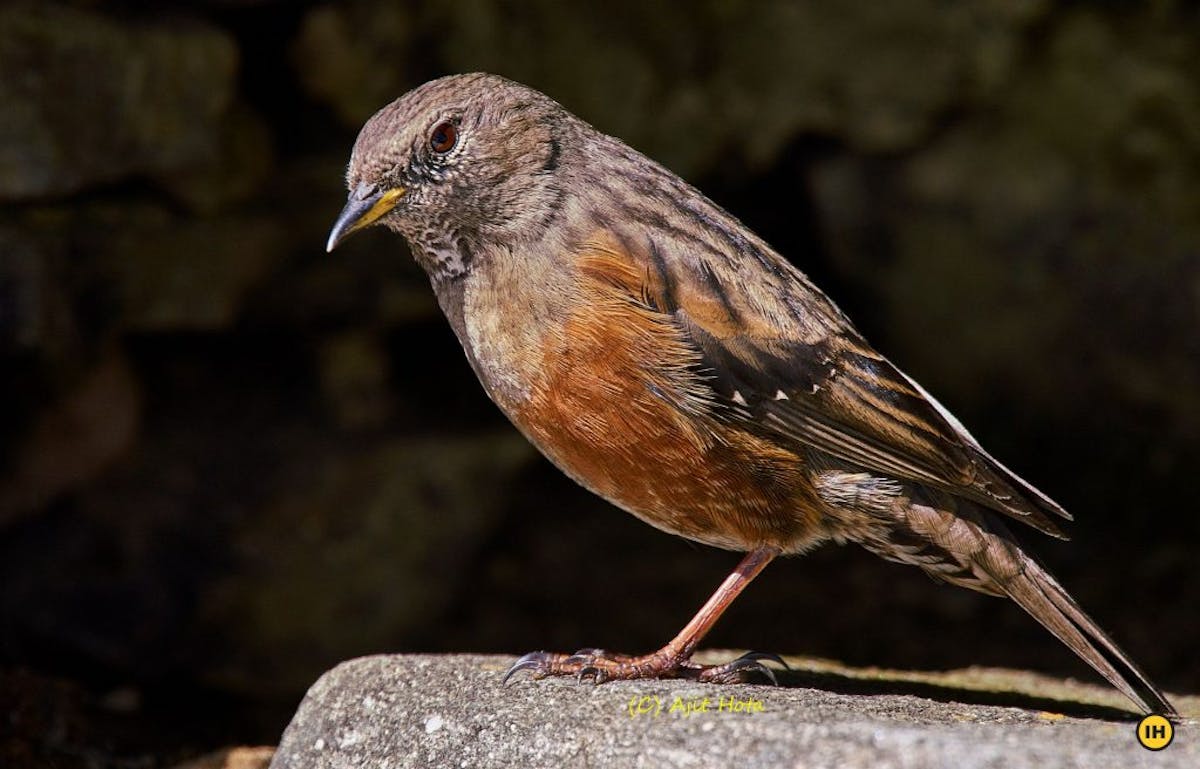 Alpine Accentor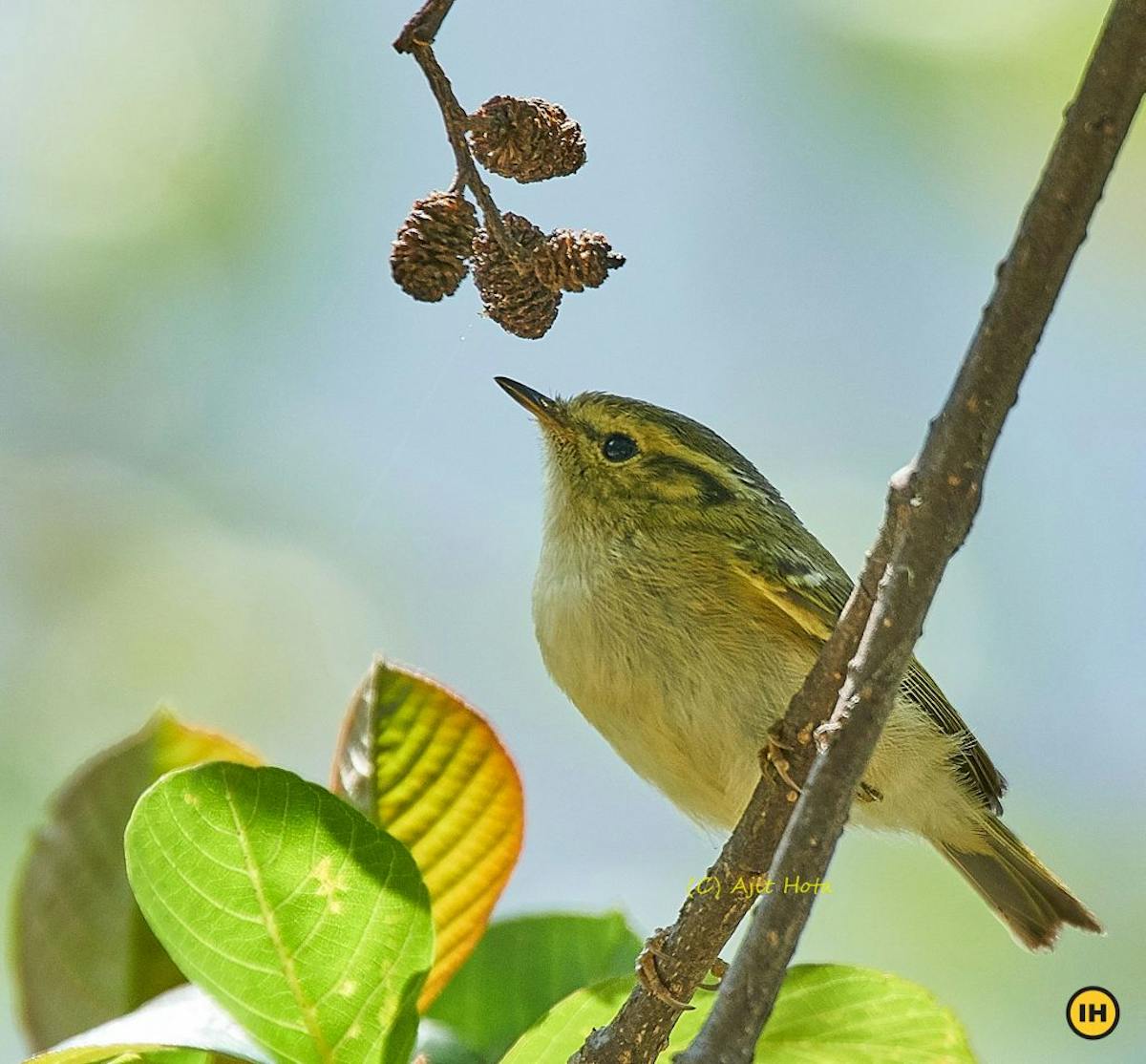 Ashy-throated Warbler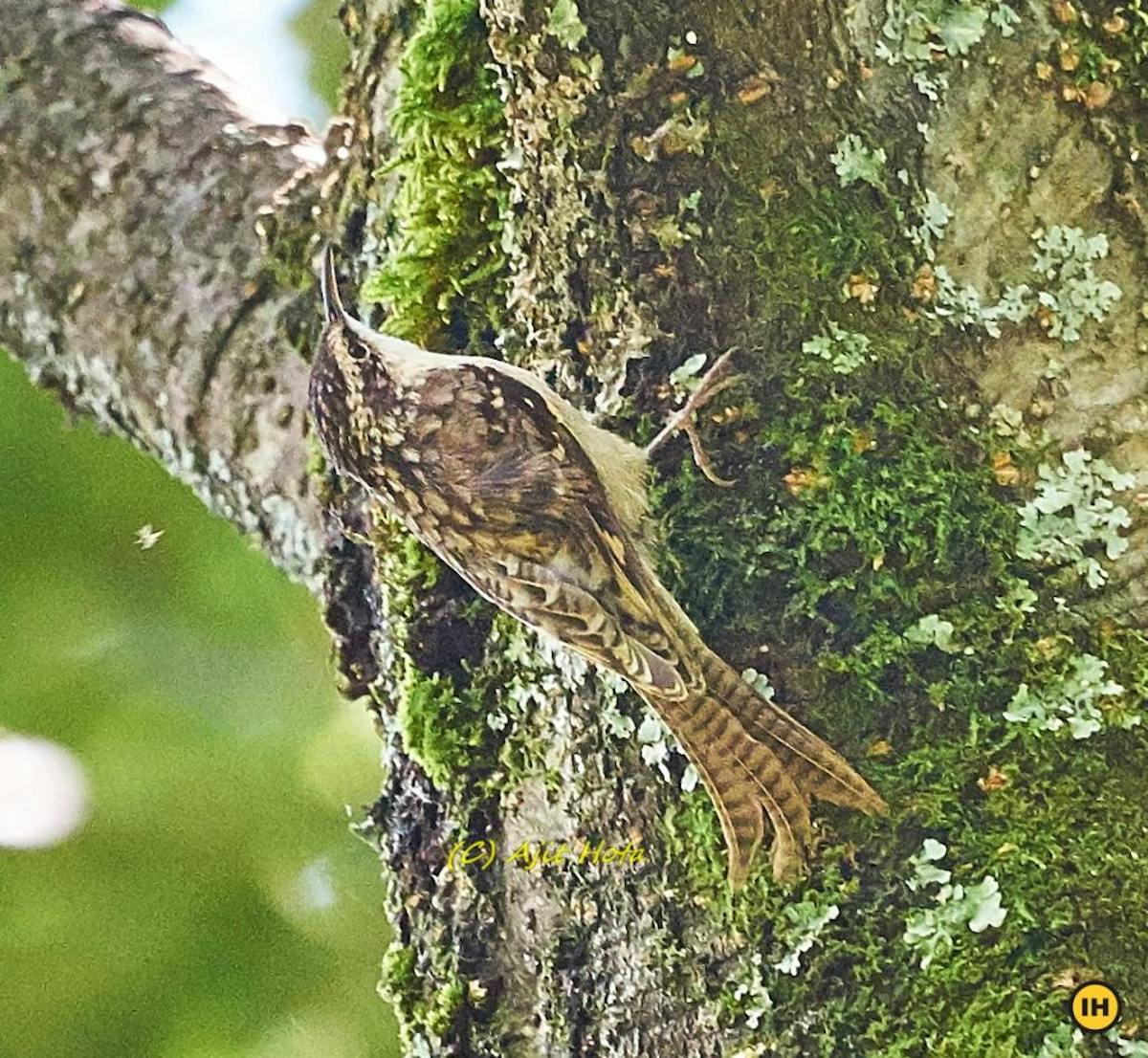 Bar-tailer Treecreeper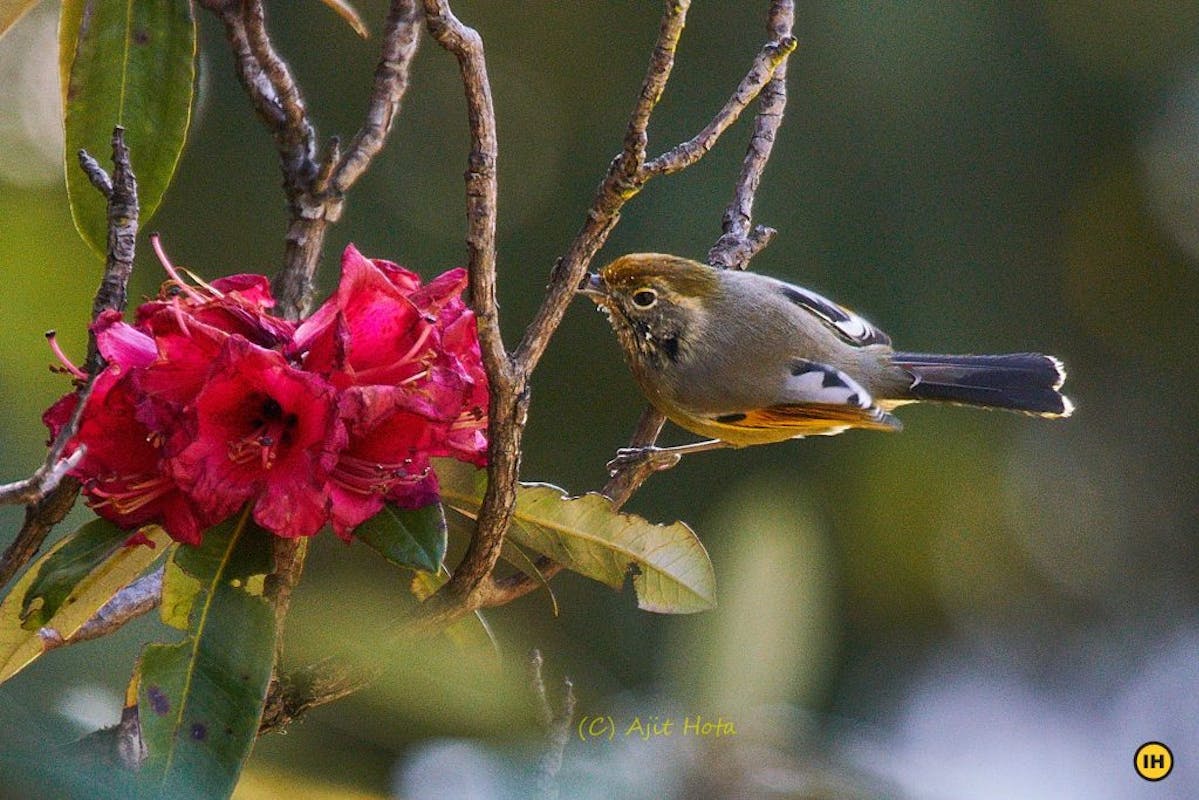 Bar-throated Siva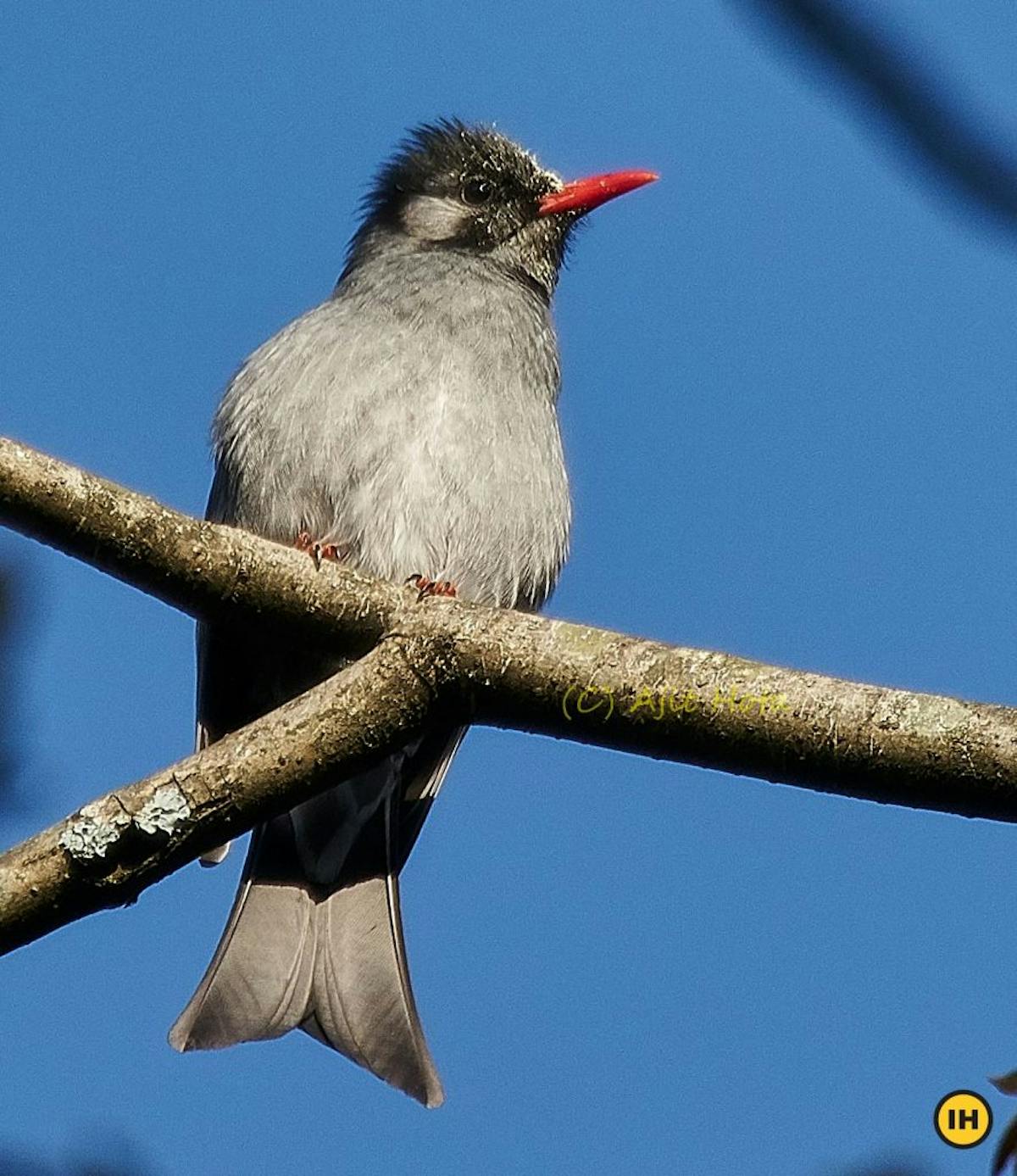 Black Bulbul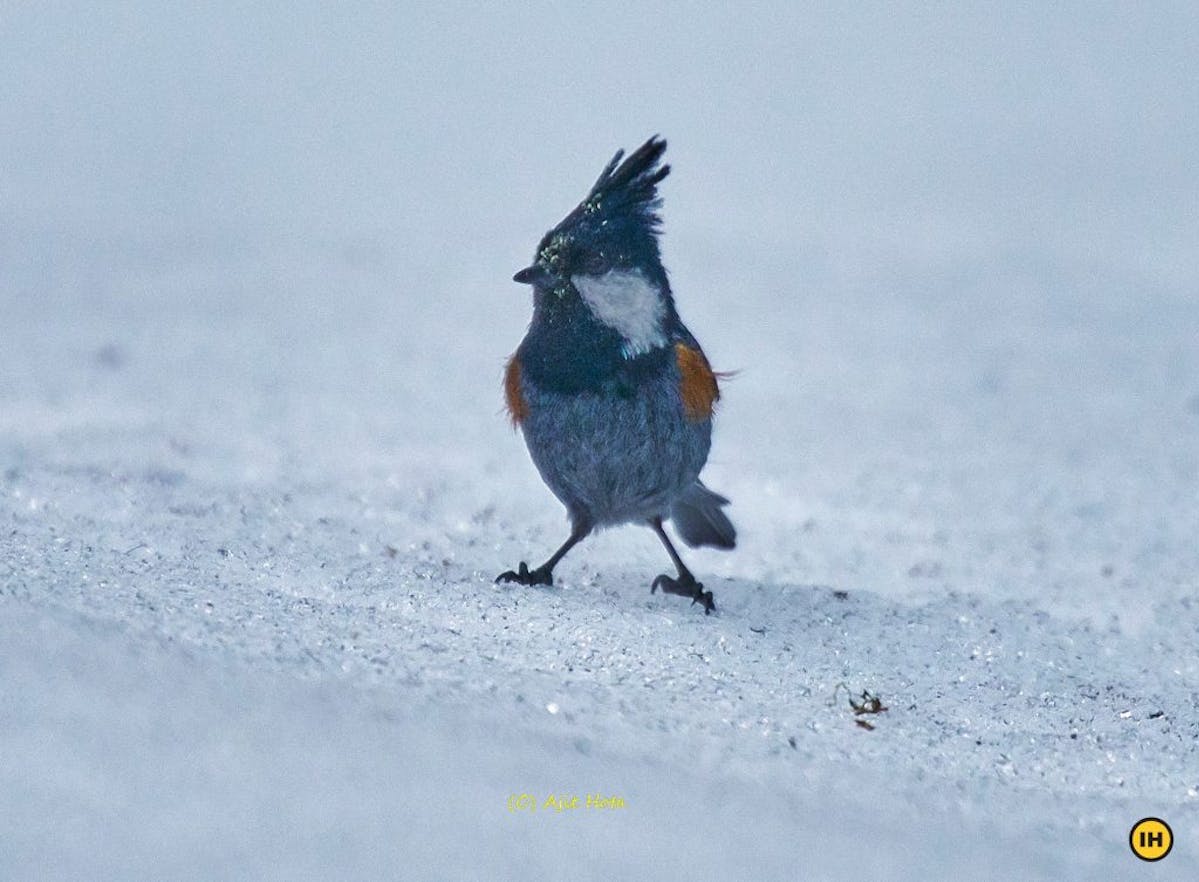 Black-crested Tit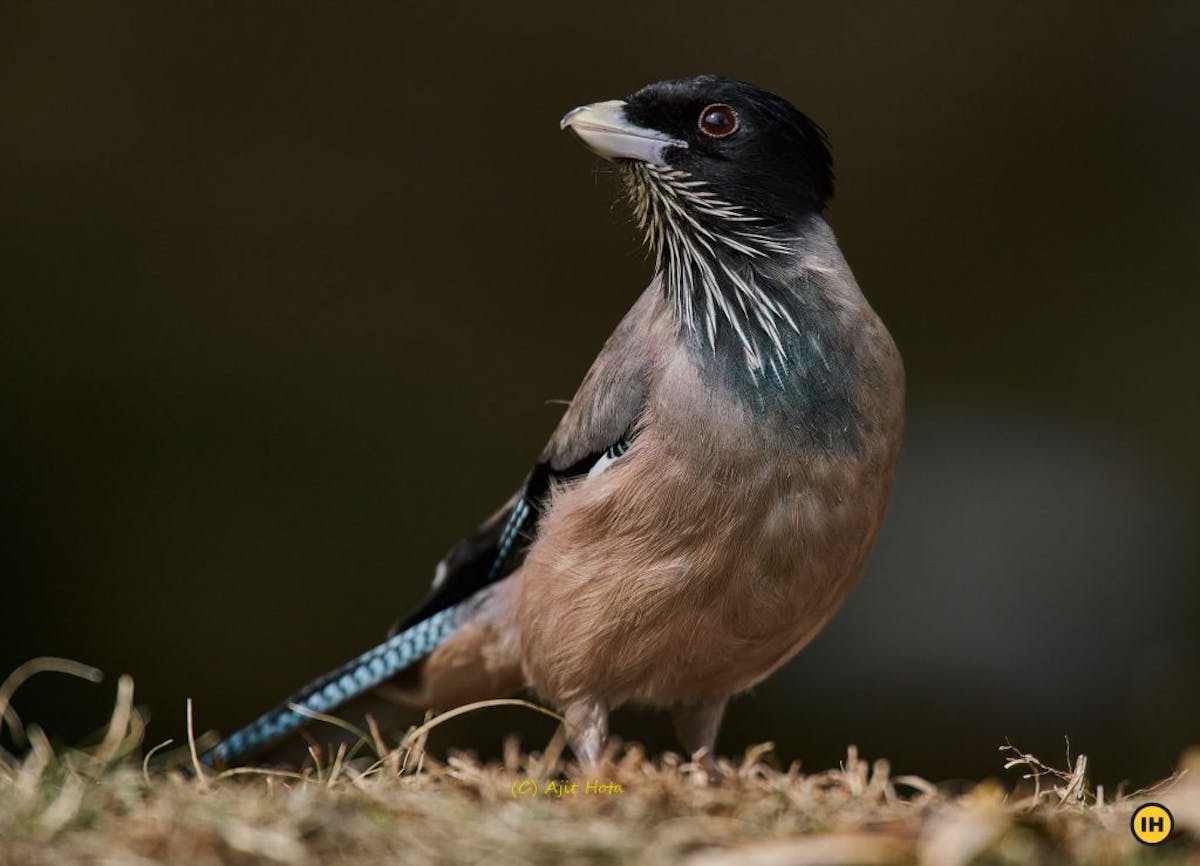 Black-headed Jay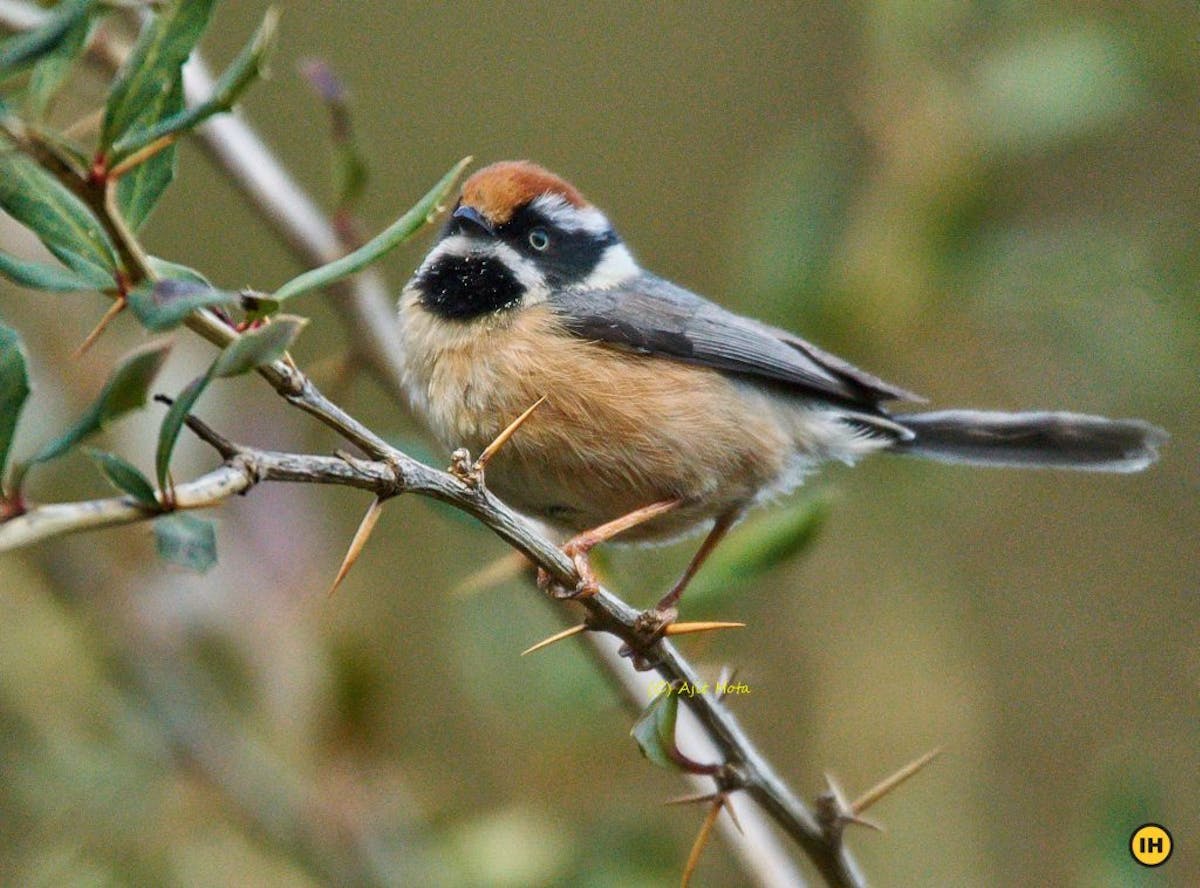 Black-throated Bushtit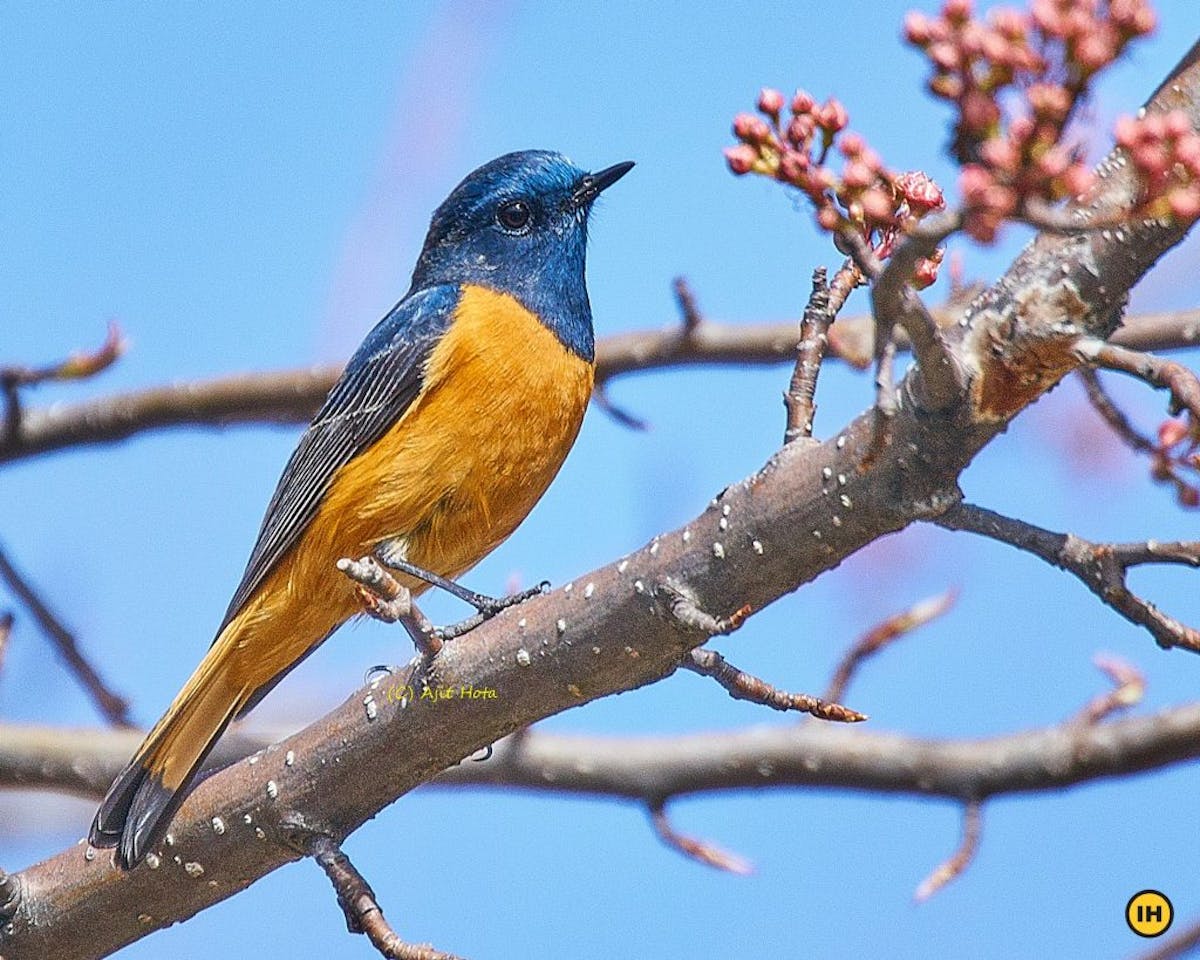 Blue-fronted Redstart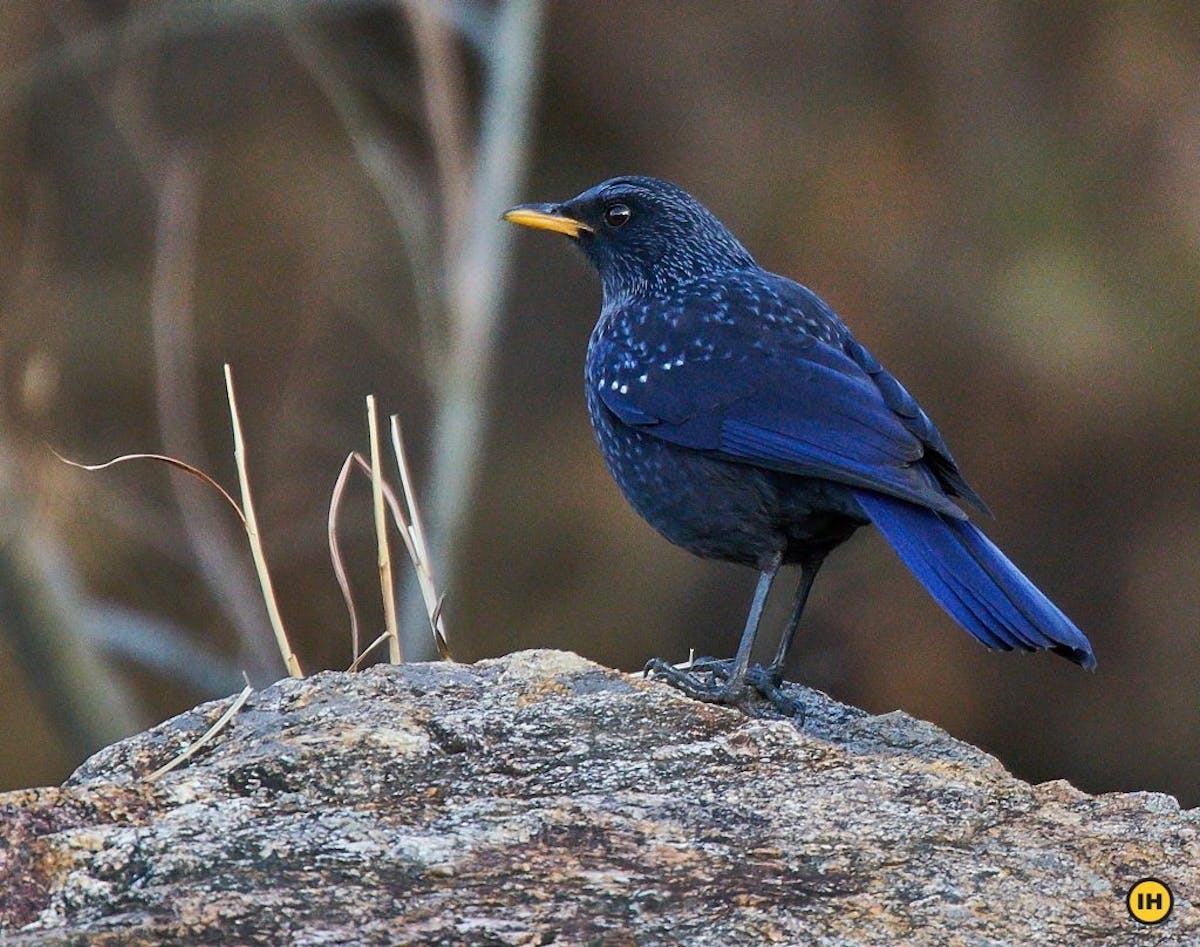 Blue Whistling Thrush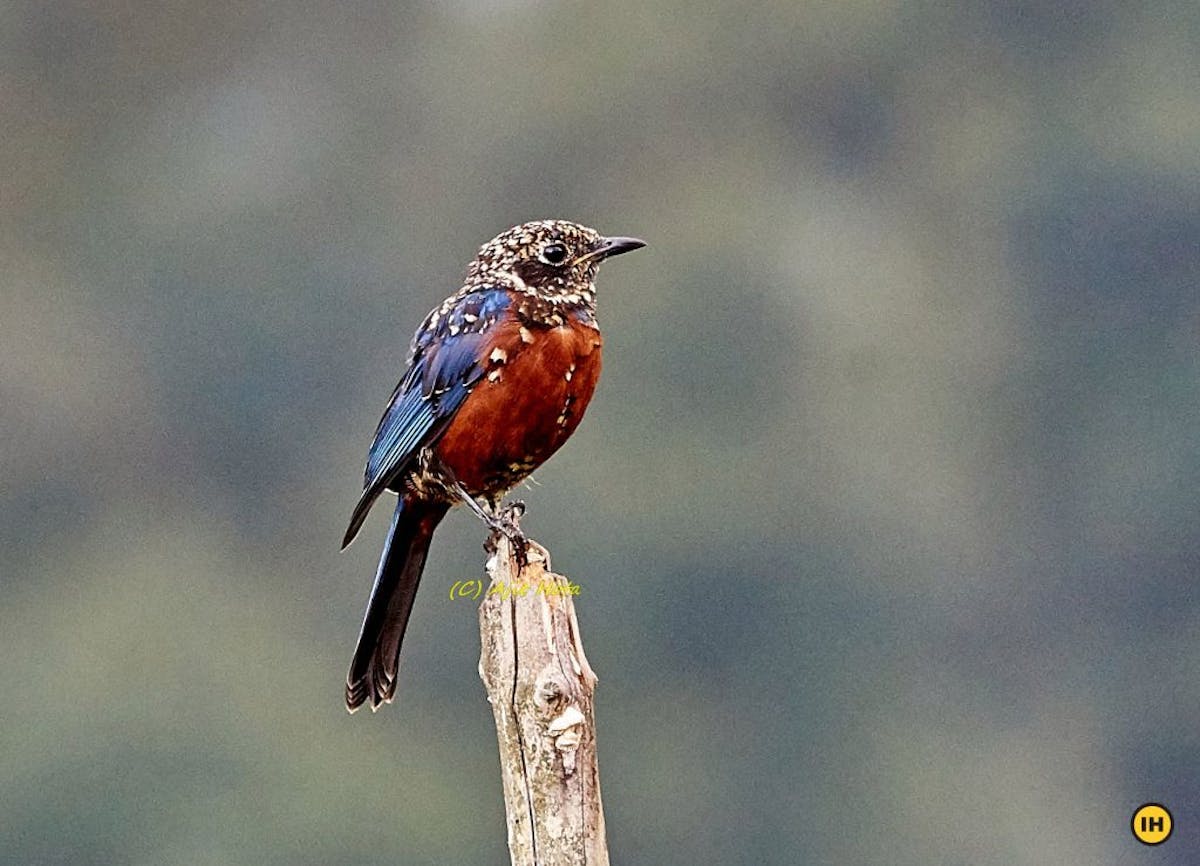 Chestnut – Breasted Rock Thrush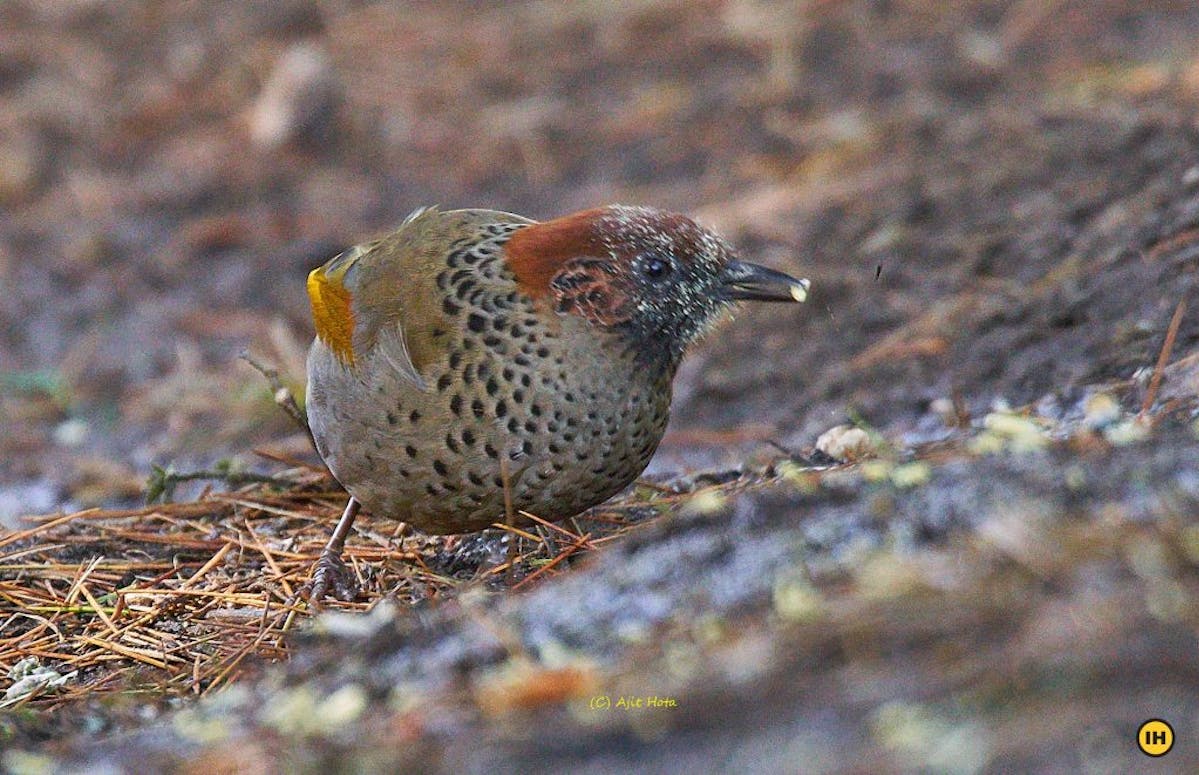 Chestnut Crowned Laughingthrush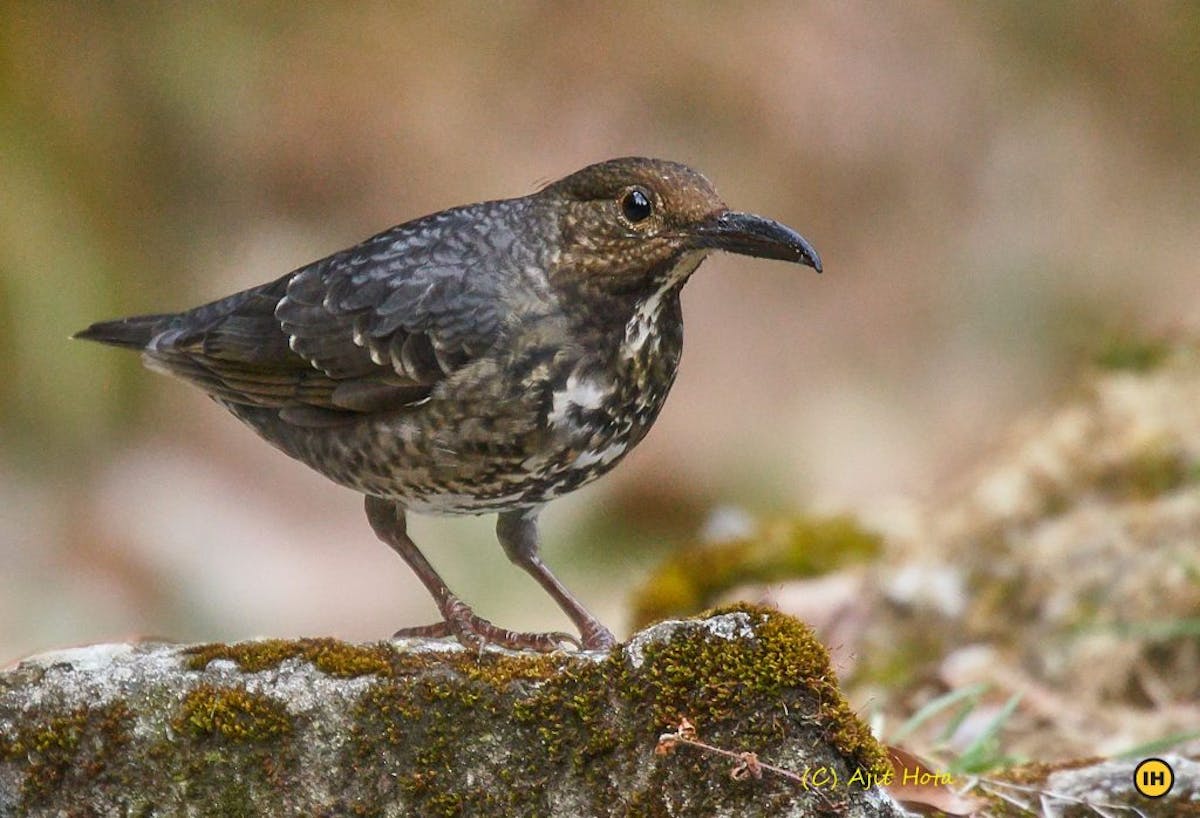 Long-Billed Thrush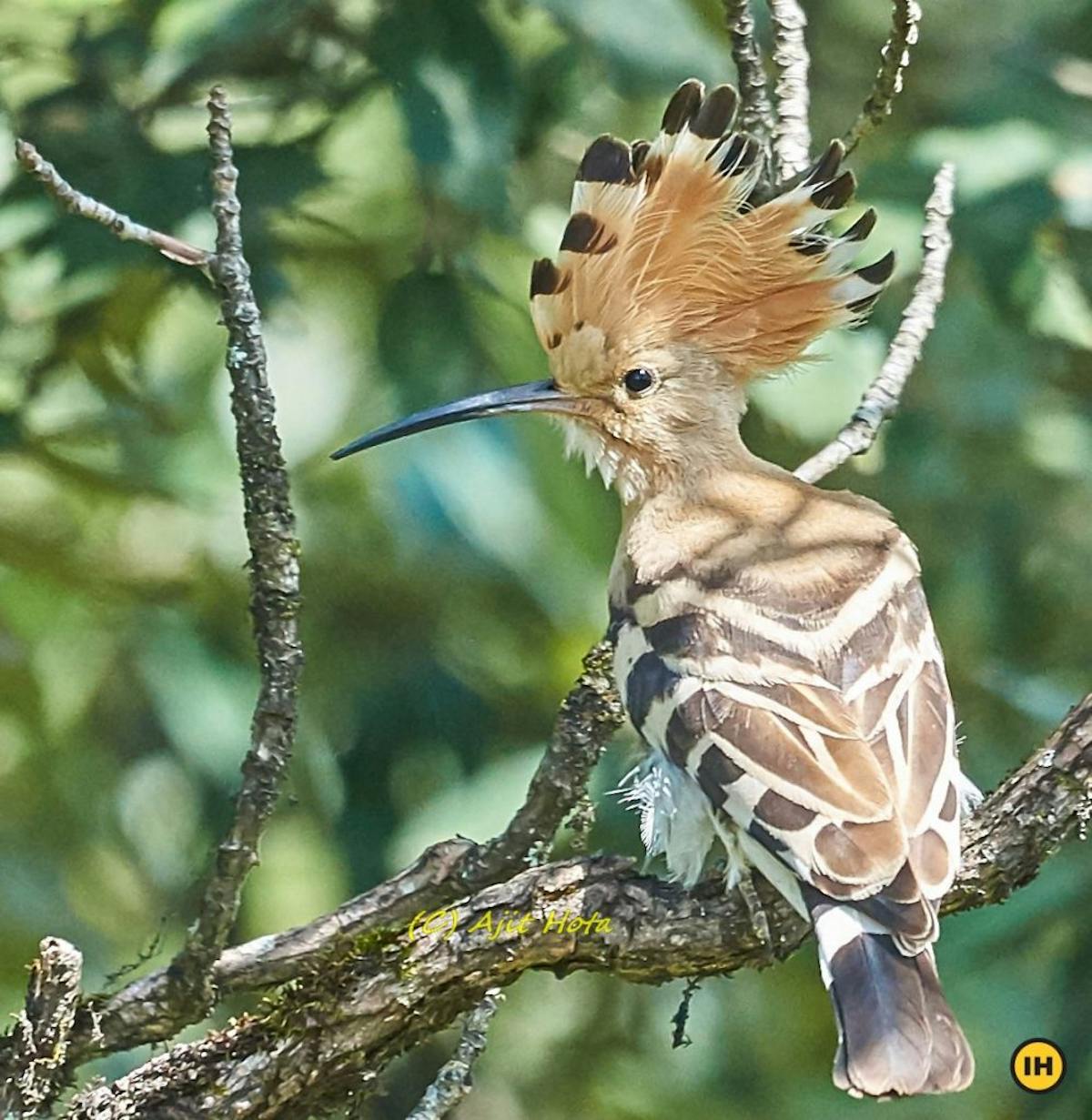 Hoopoe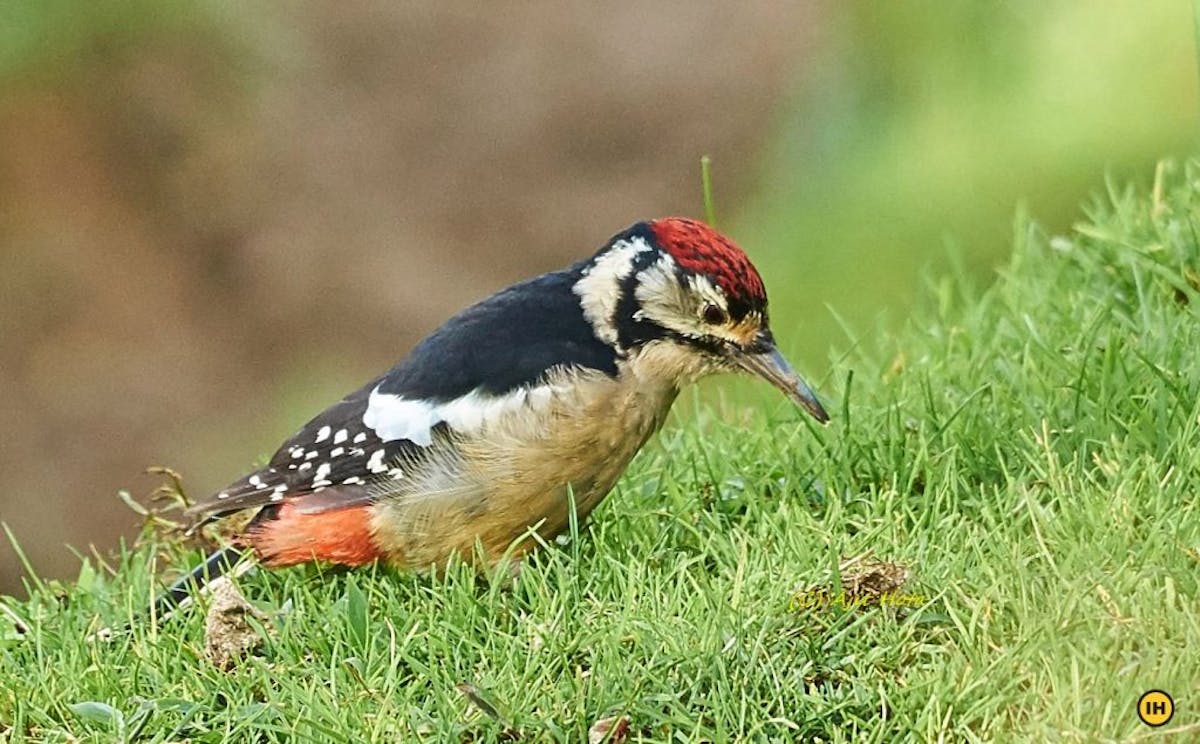 Himalayan Woodpecker (Male)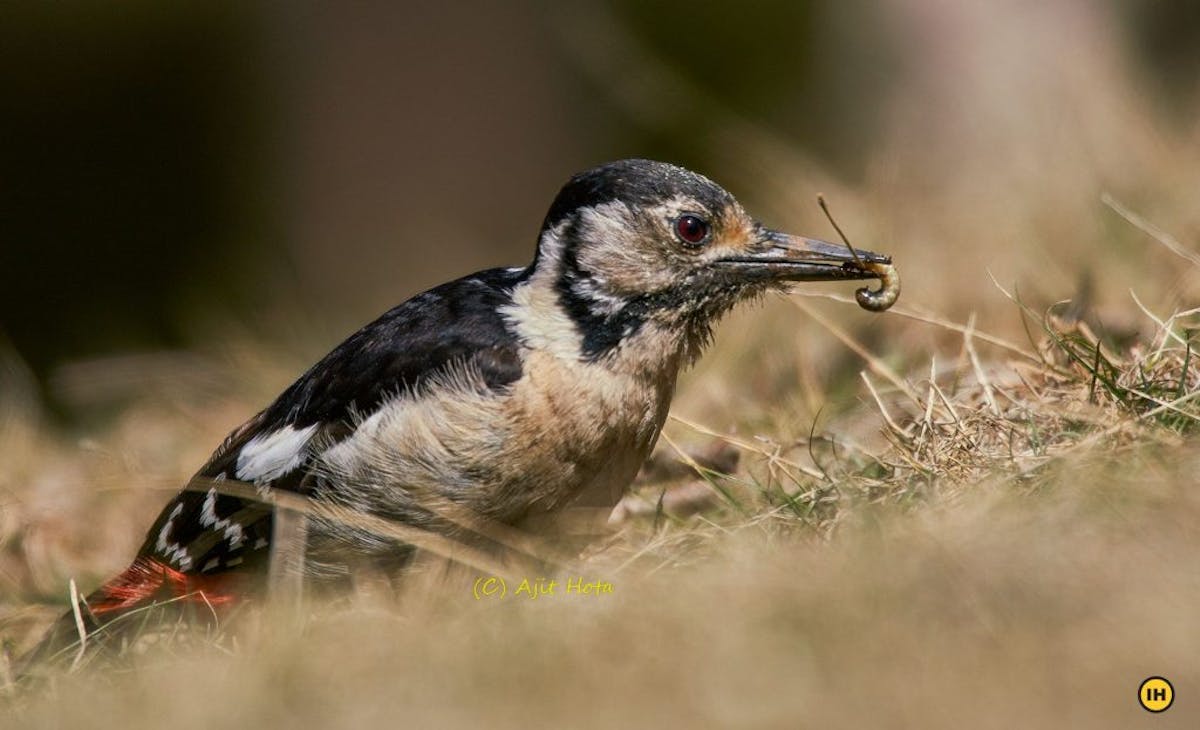 Himalayan Woodpecker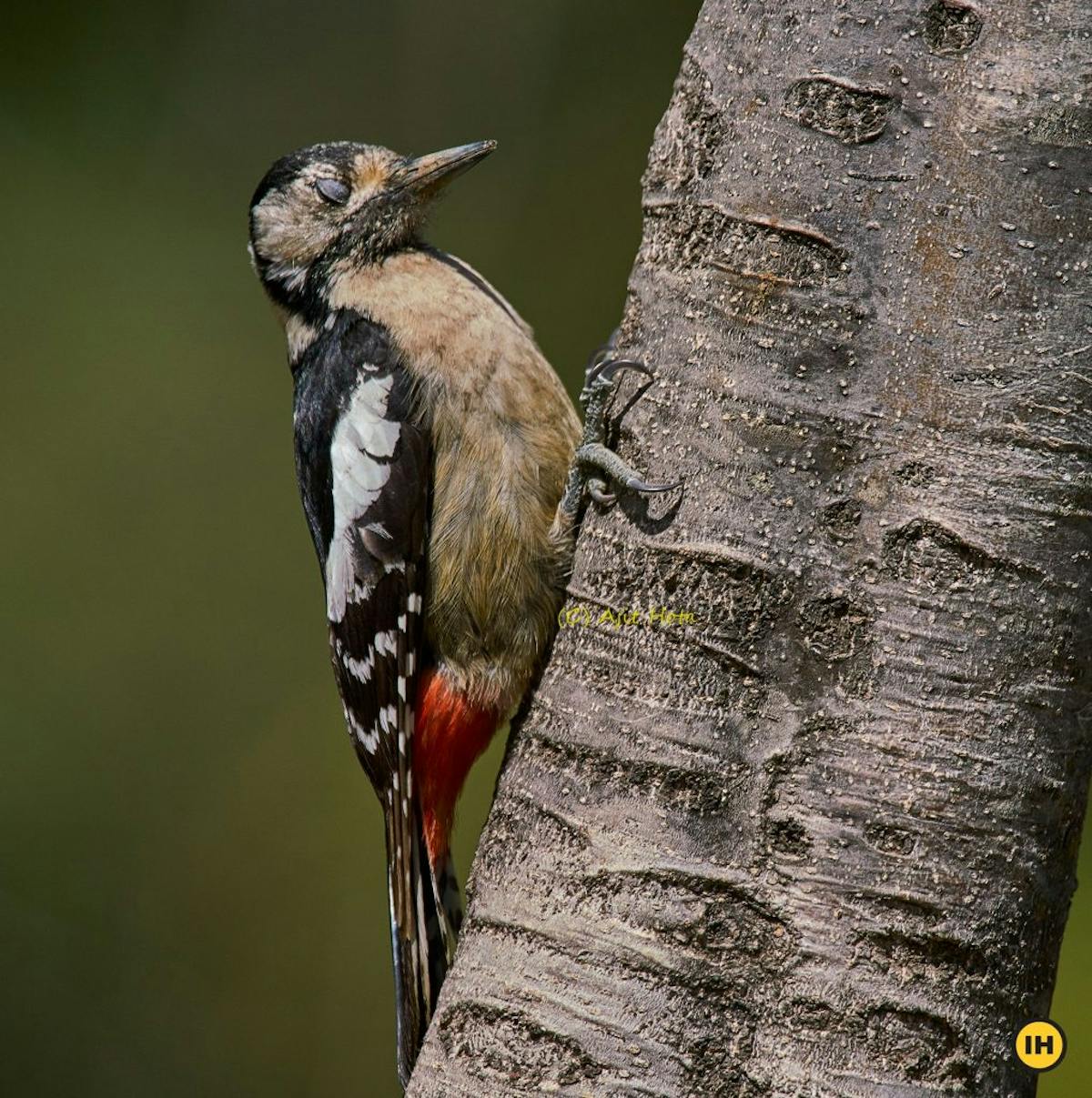 Himalayan Woodpecker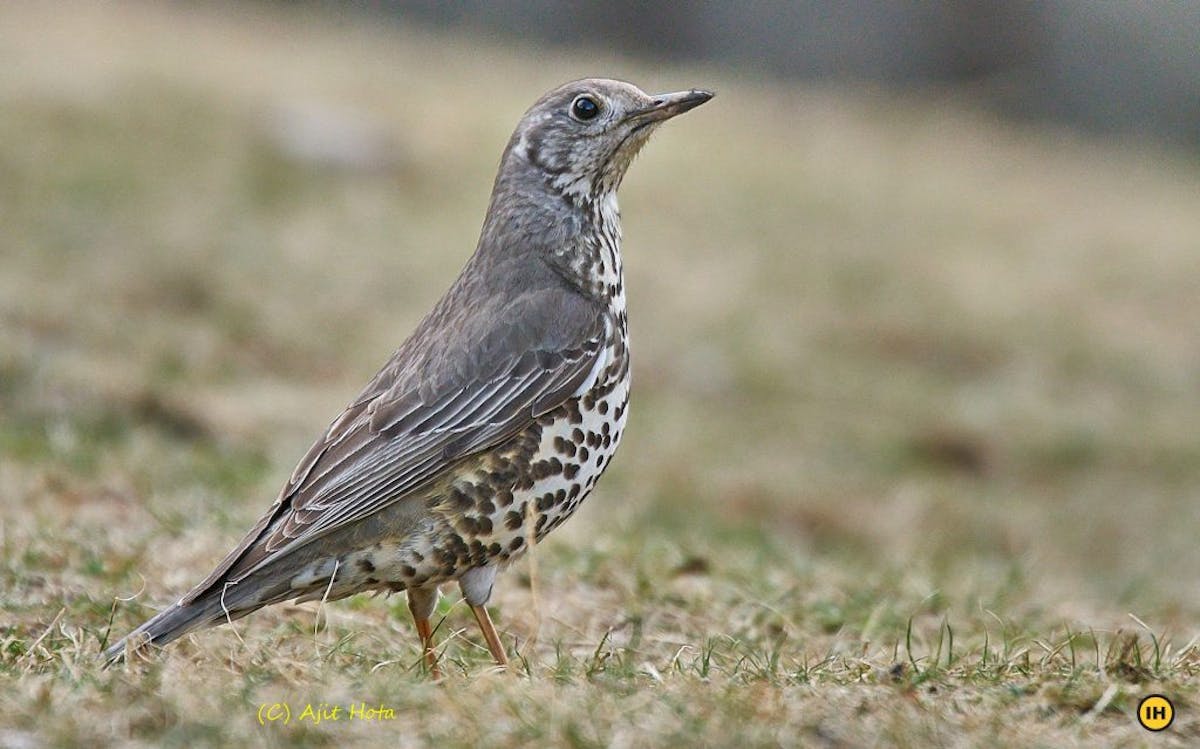 Mistle Thrush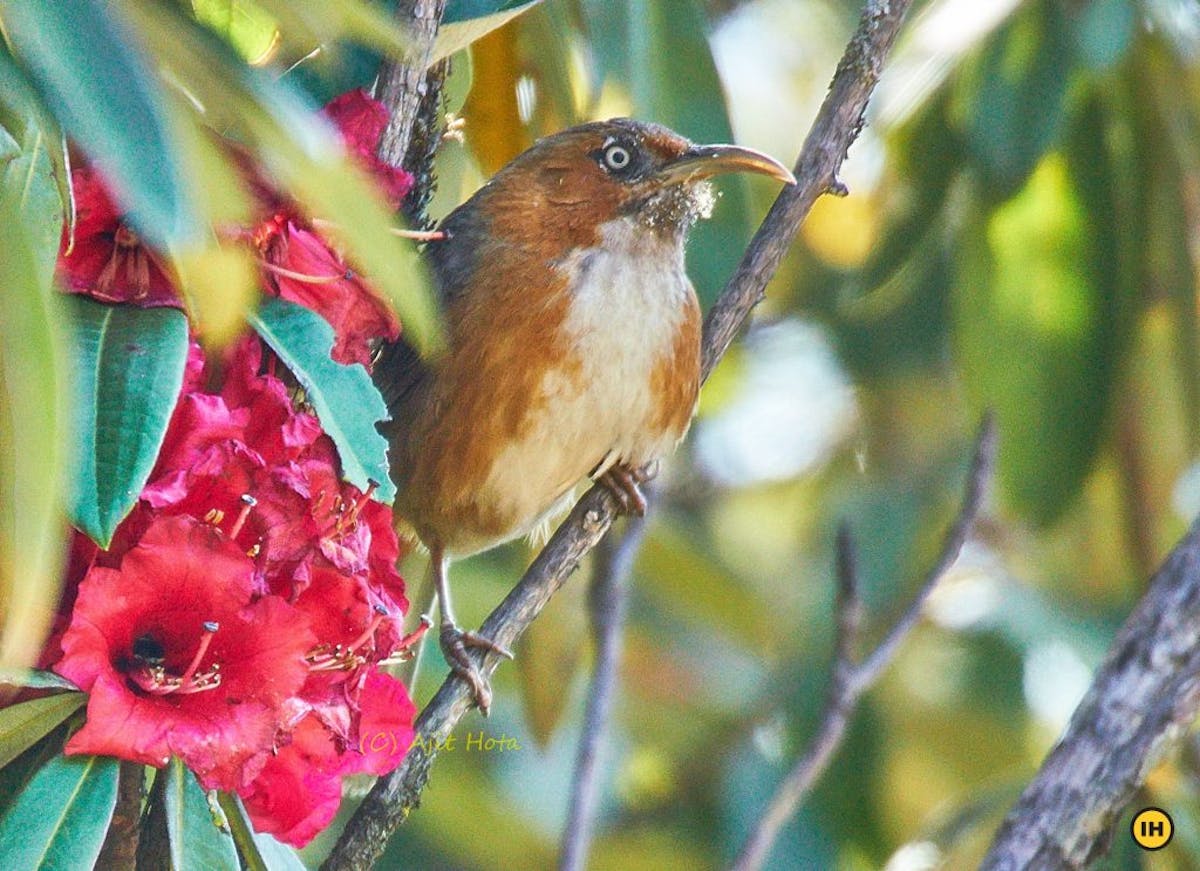 Rusty Cheeked Scimitar Babller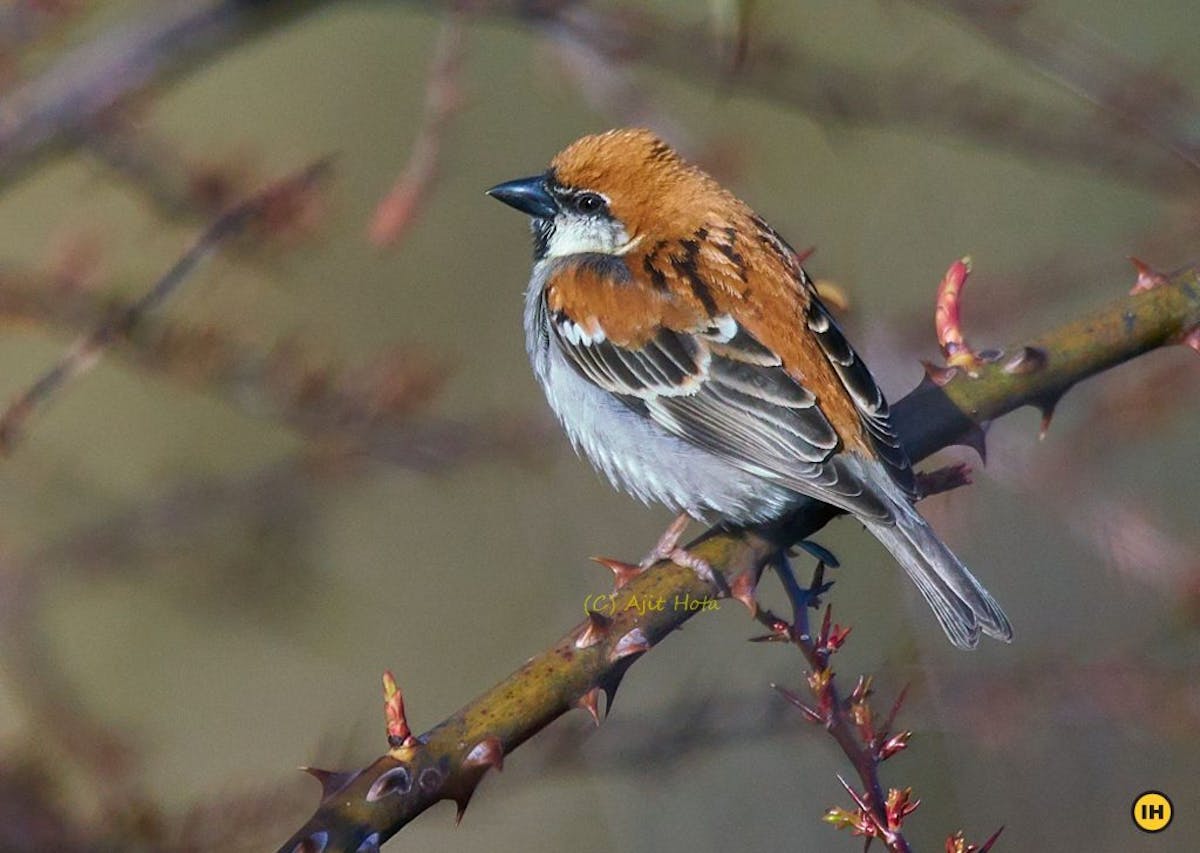 Russet Sparrow- Male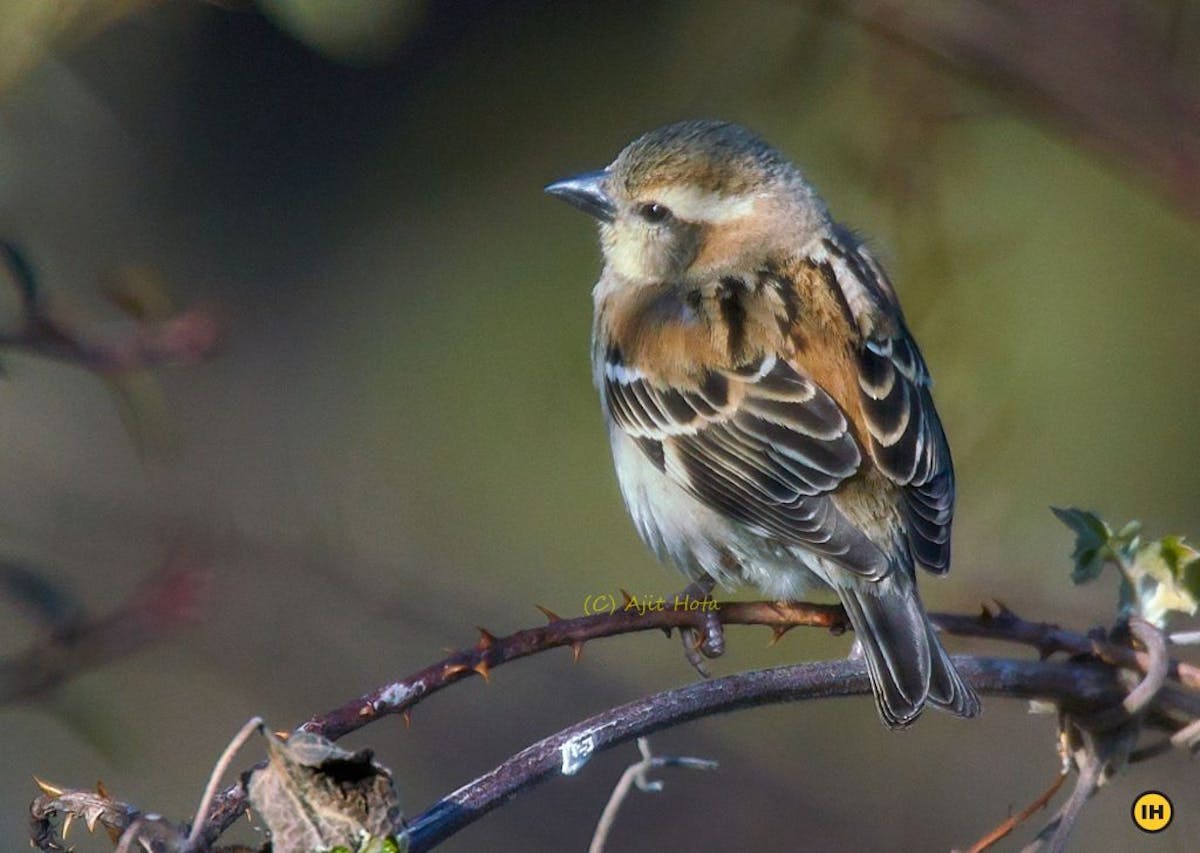 Russet Sparrow (Female)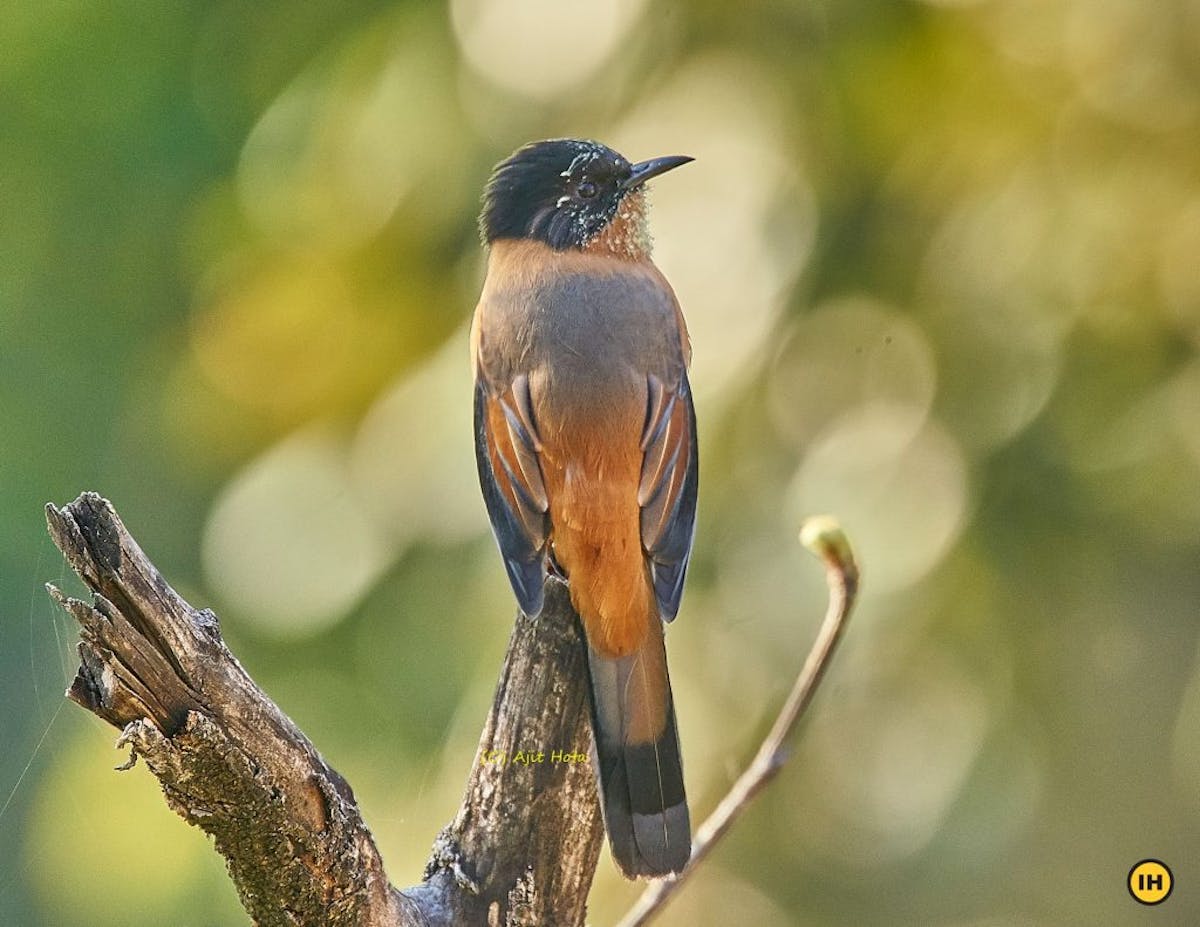 Rufous Sibia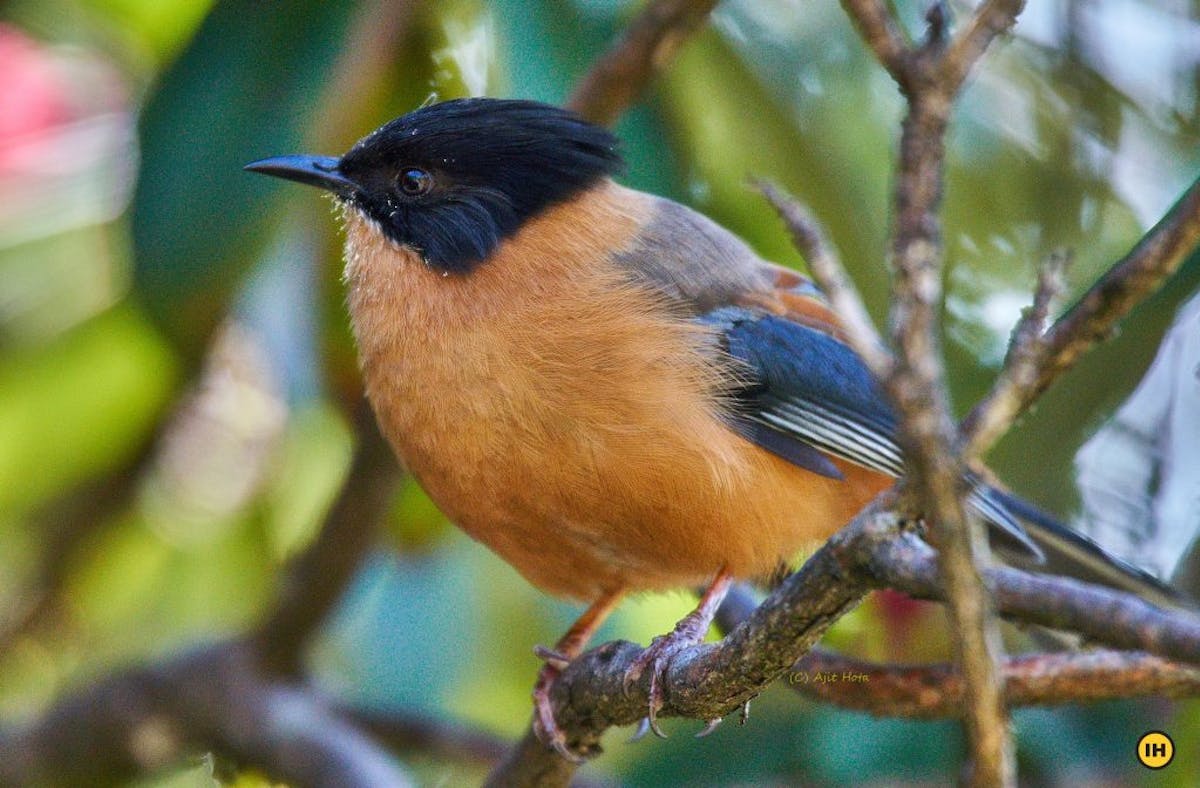 Rufous Sibia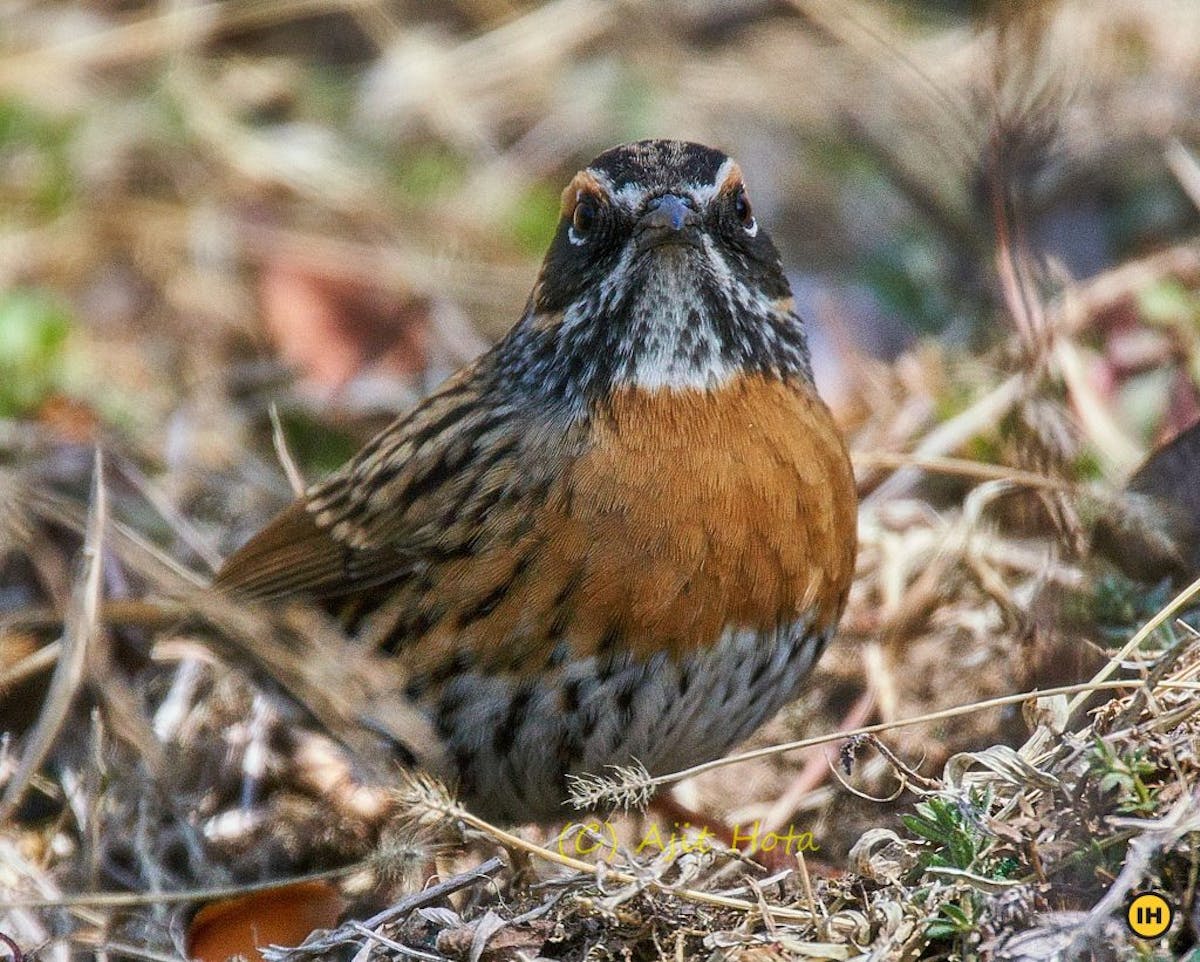 Rufous Breasted Accentor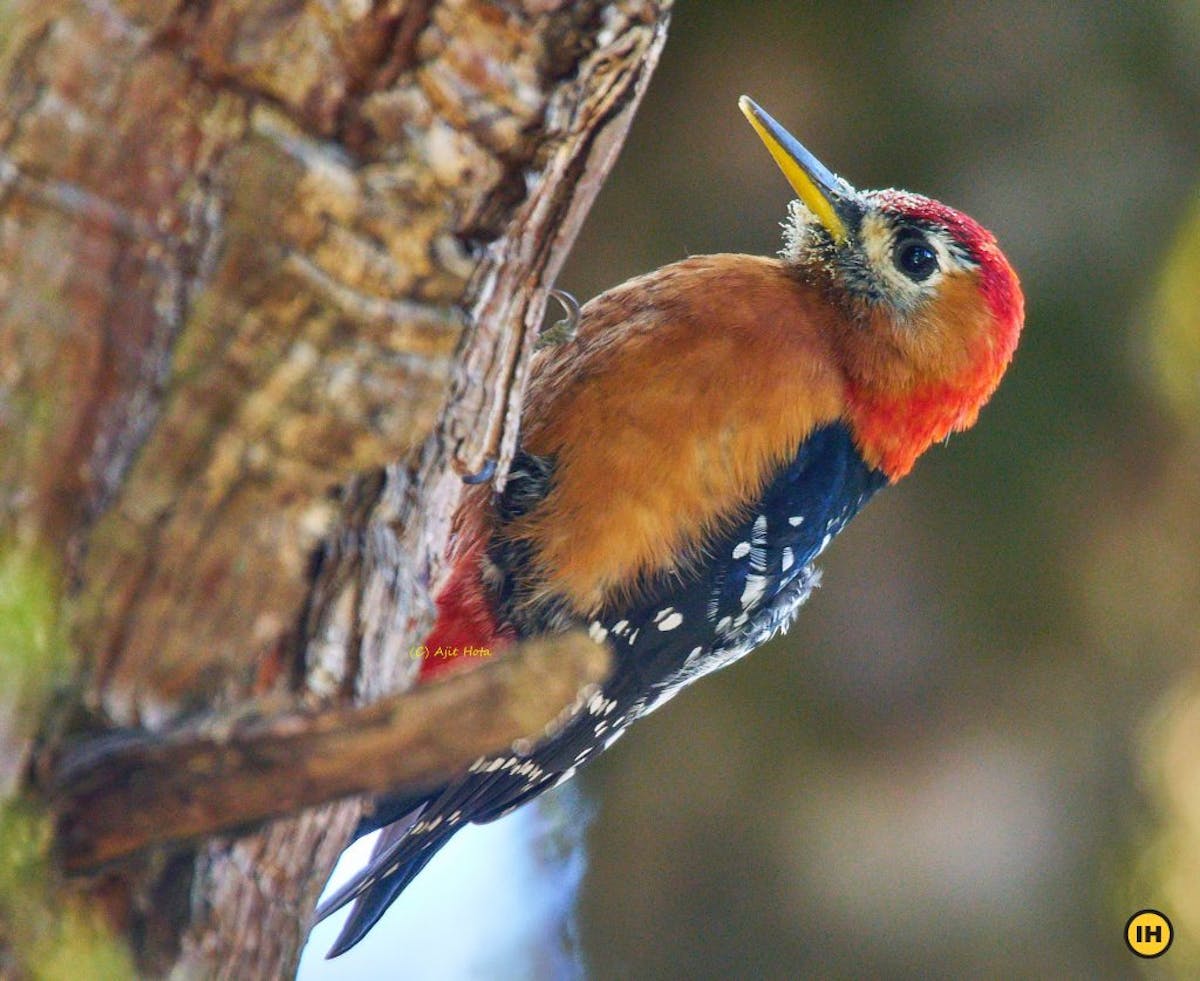 Rufous Bellied Woodpecker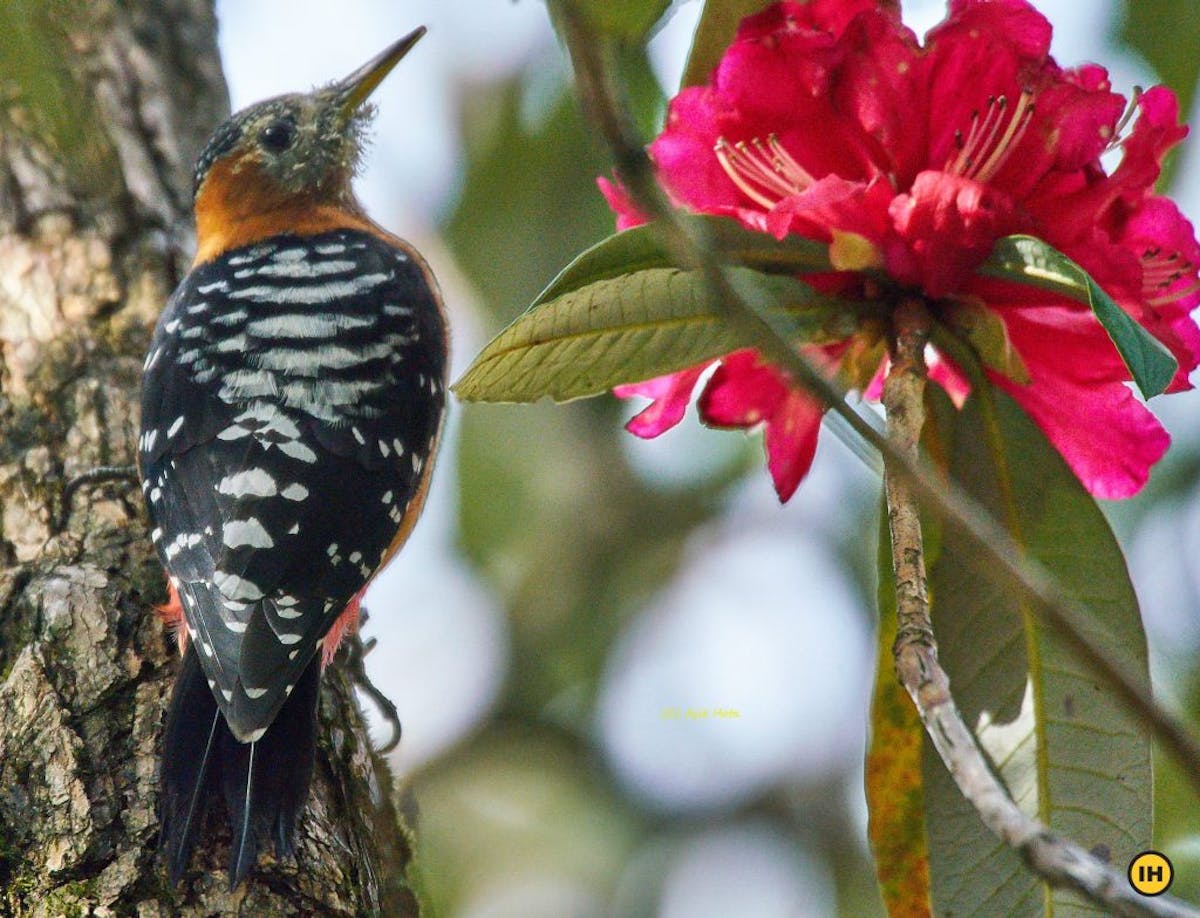 Rufous Bellied Woodpecker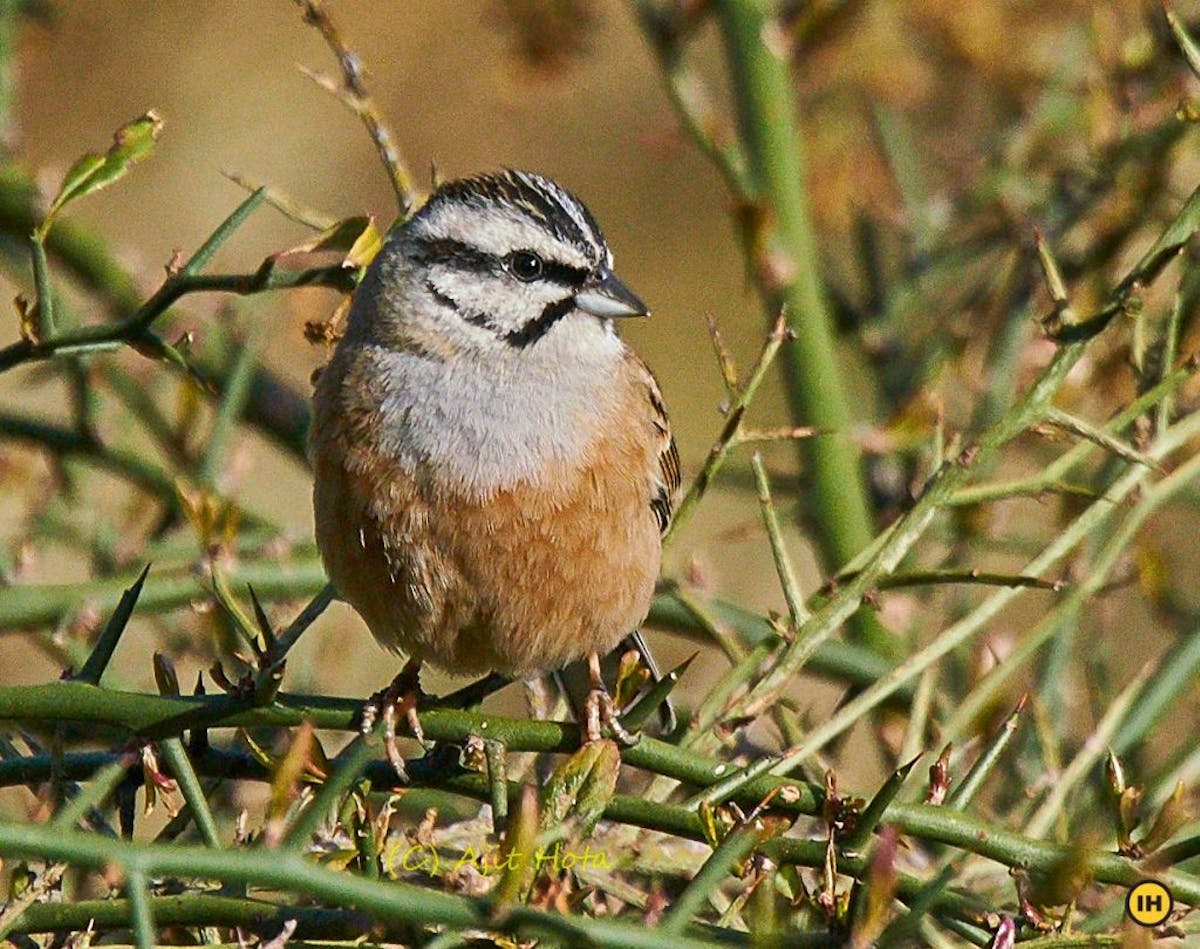 Rock Bunting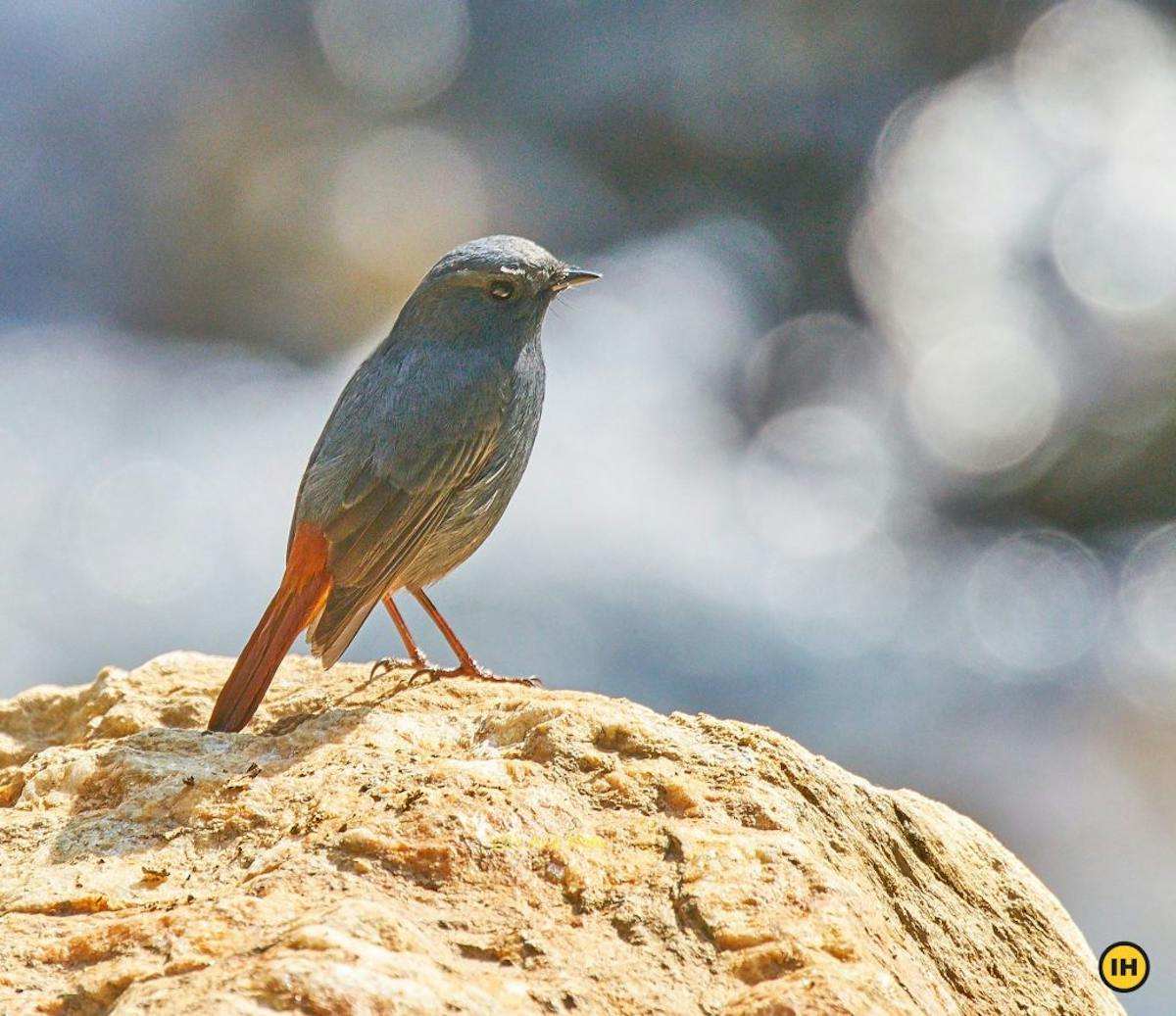 Plumbeous Water Redstart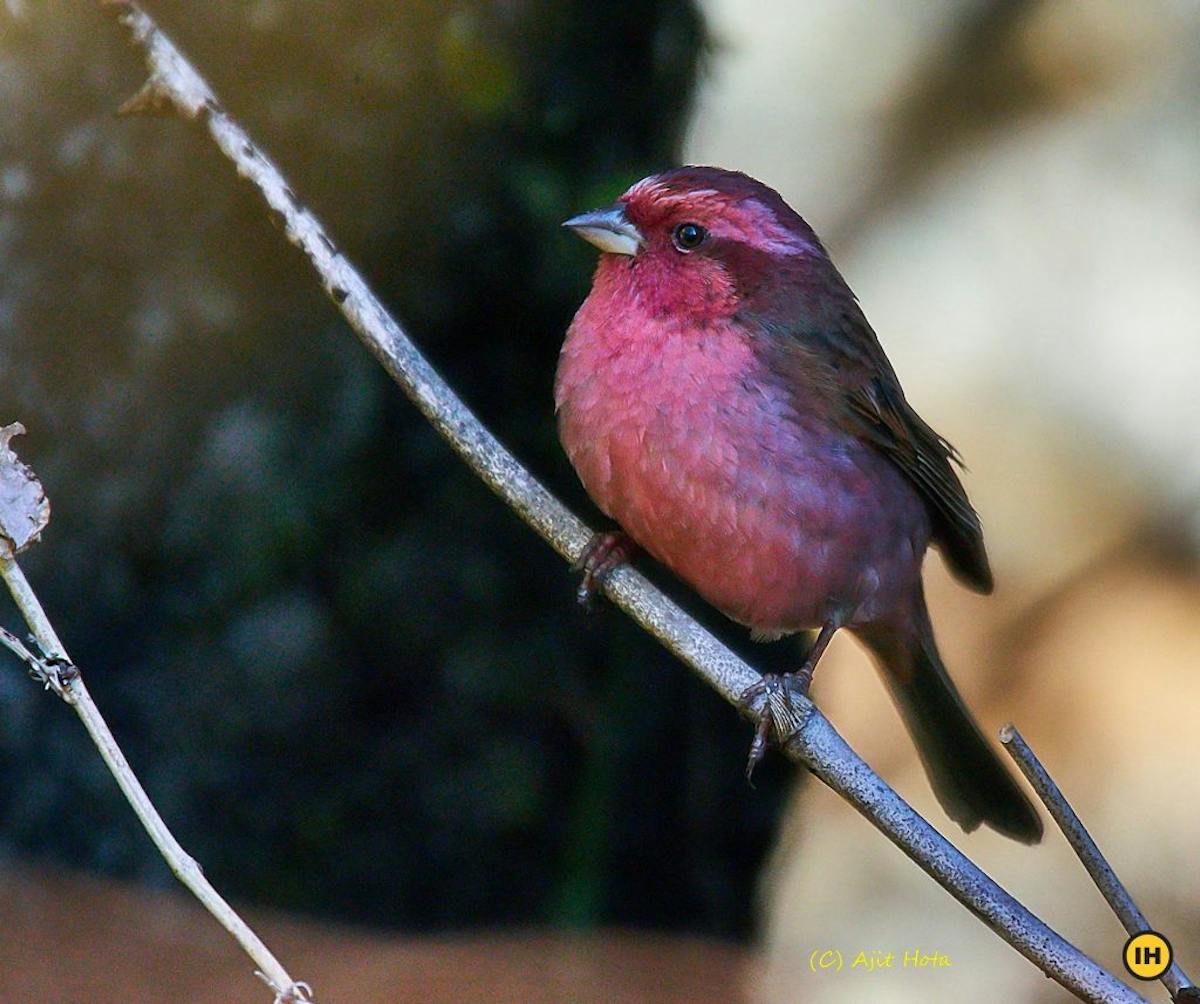 Pink-browned Rosefinch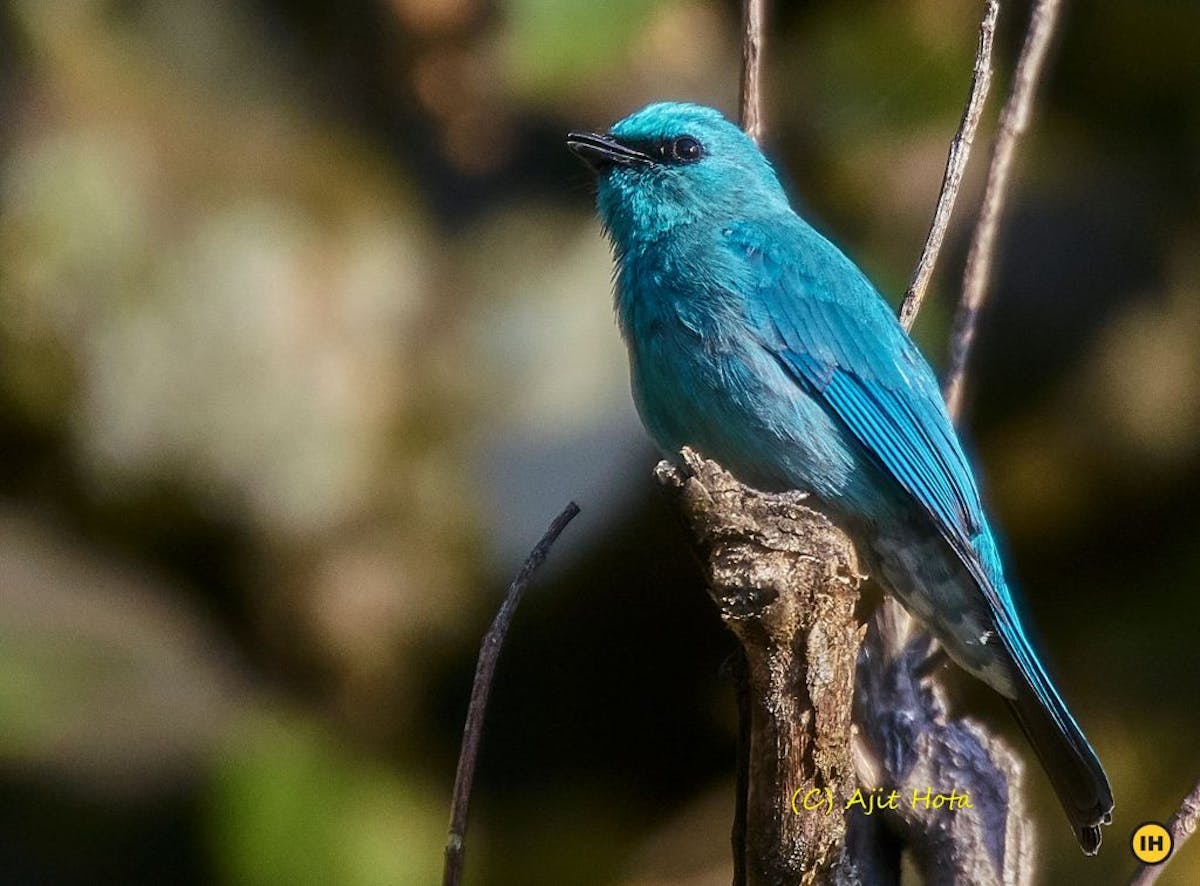 Verditer Flycatcher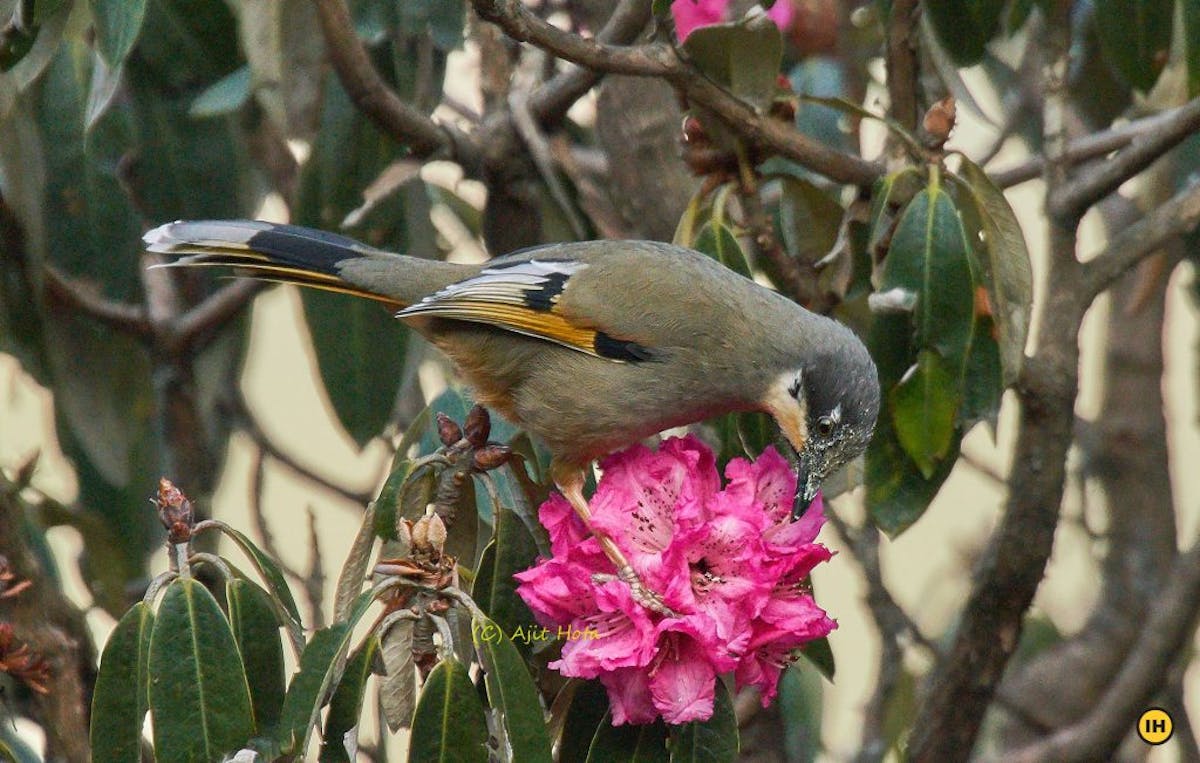 Variegated Laughing Thrush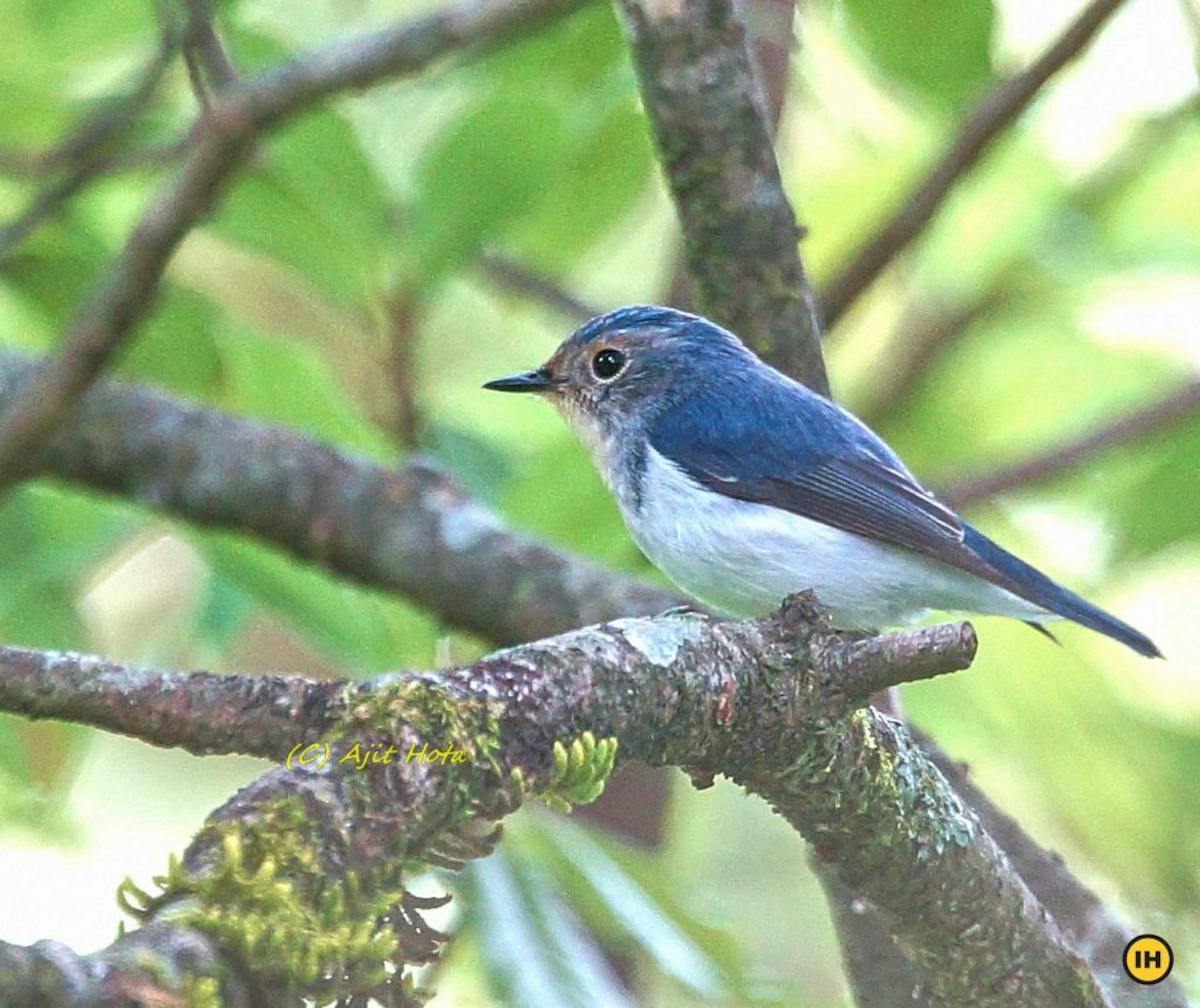 Ultramarine Flycatcher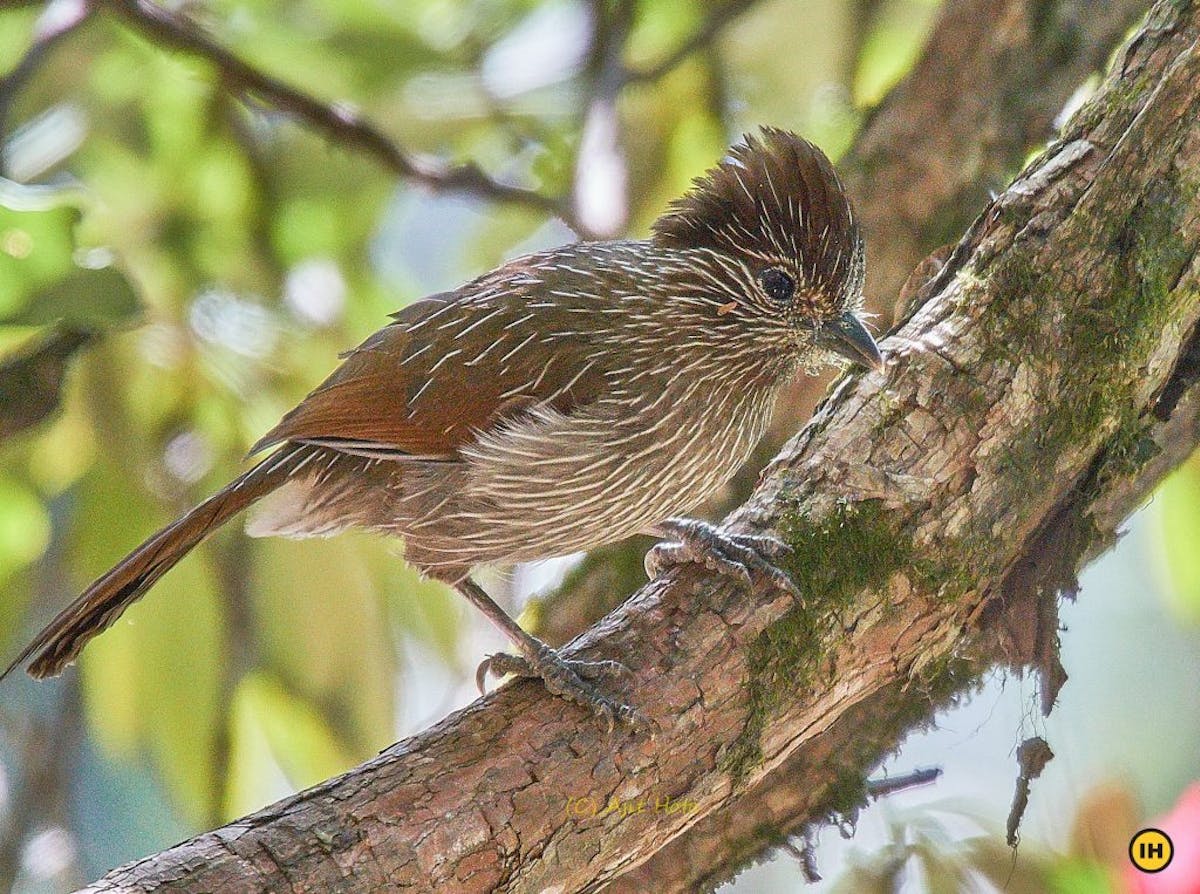 Striated Laughing Thrush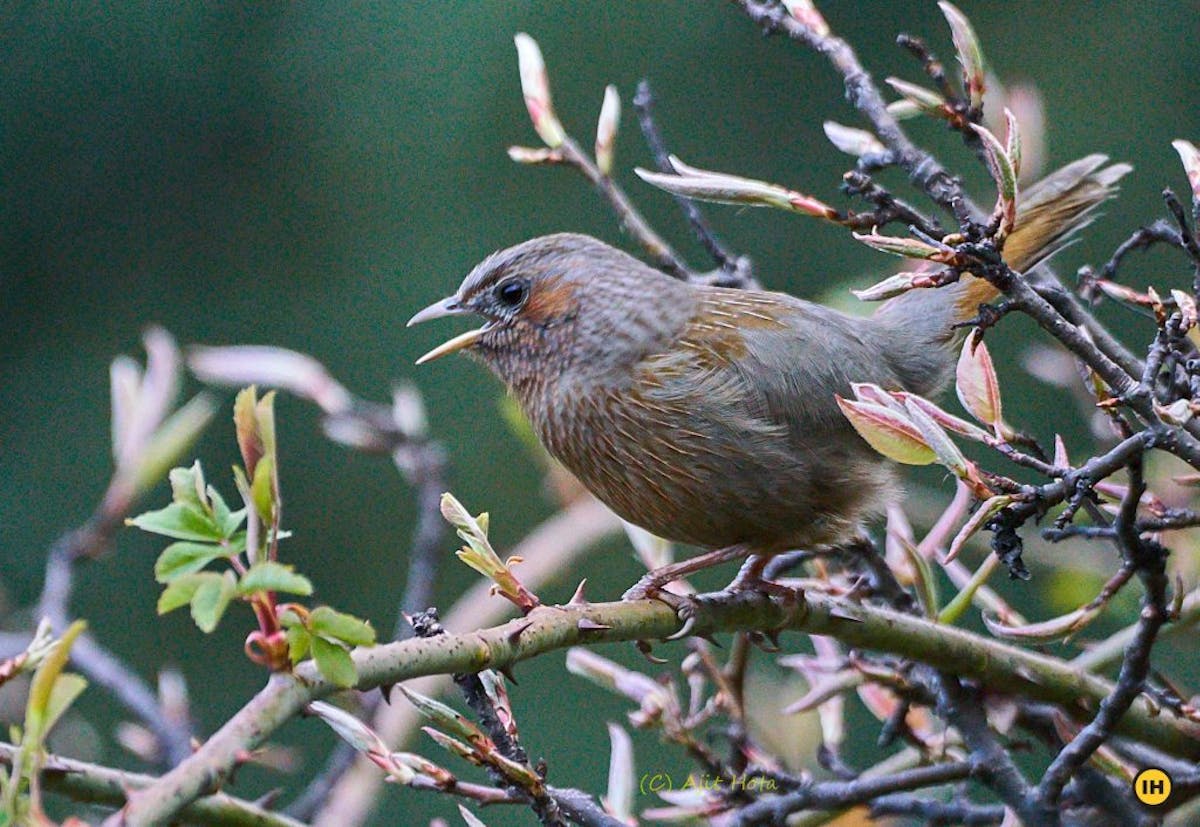 Streaked Laughing Thrush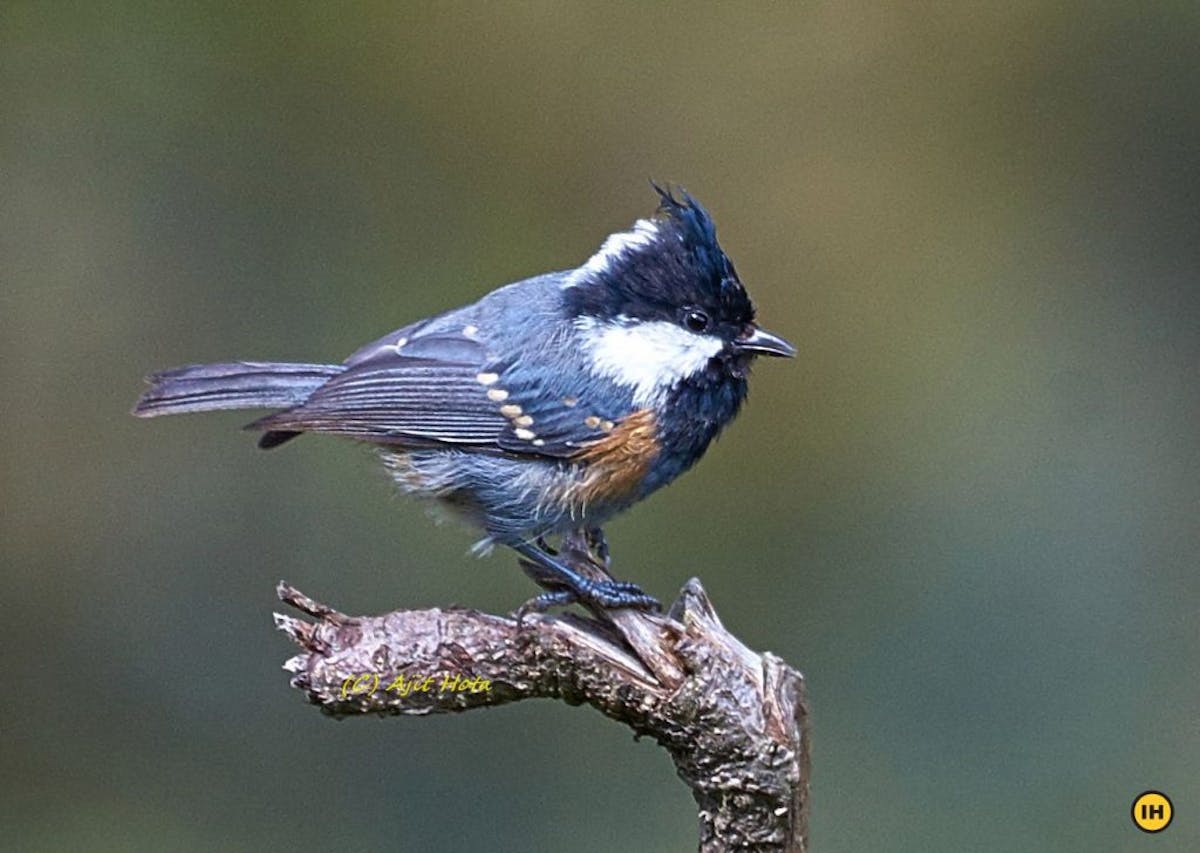 Spot Winged Coal Tit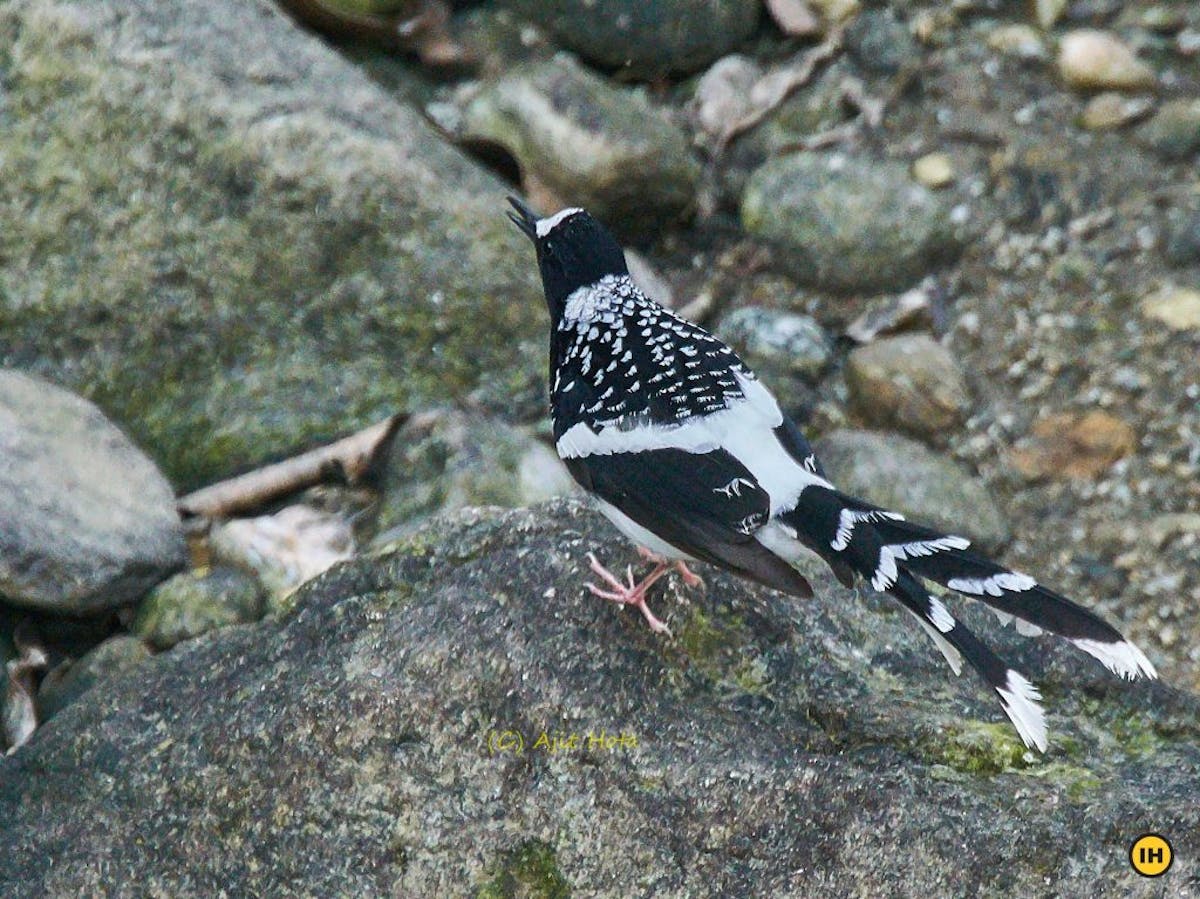 Spotted Forktail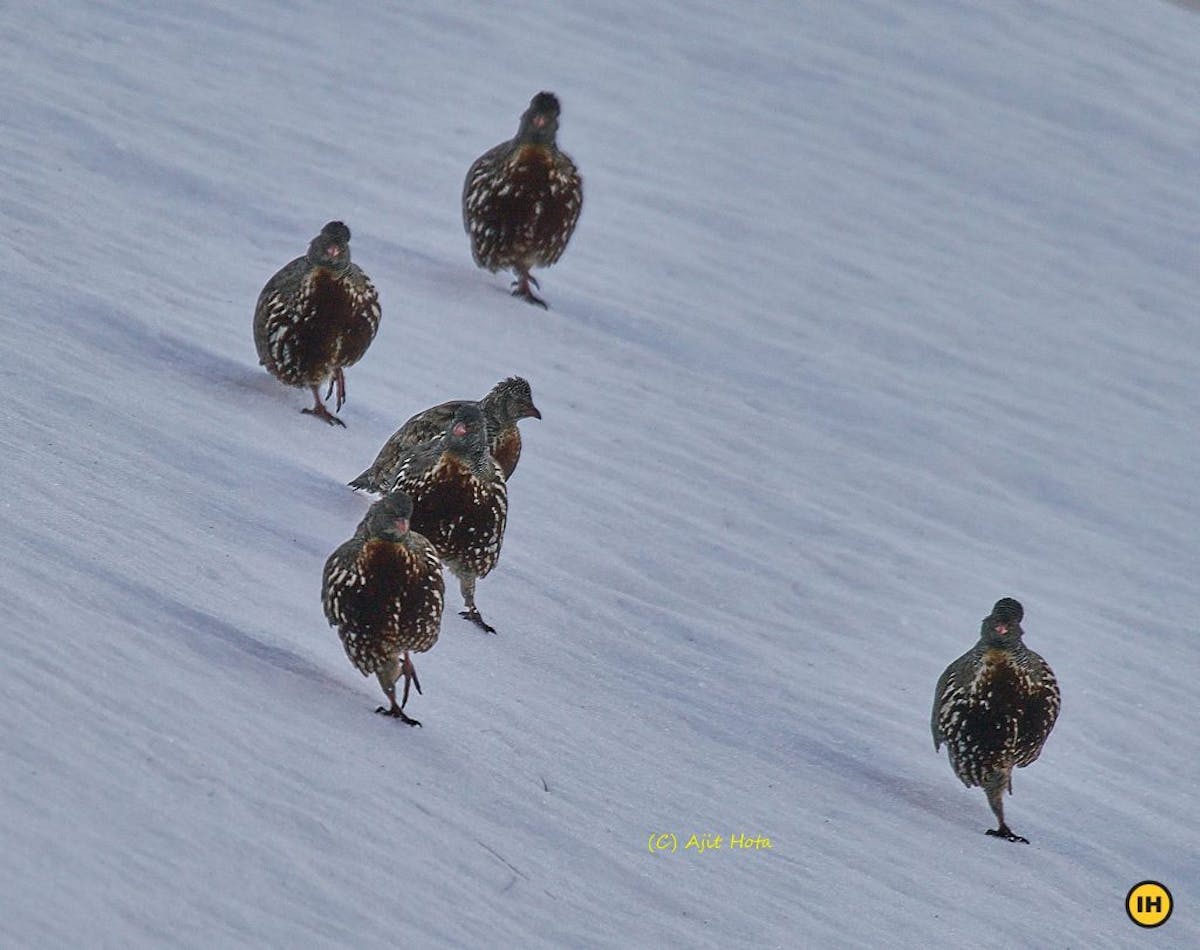 Snow Partridges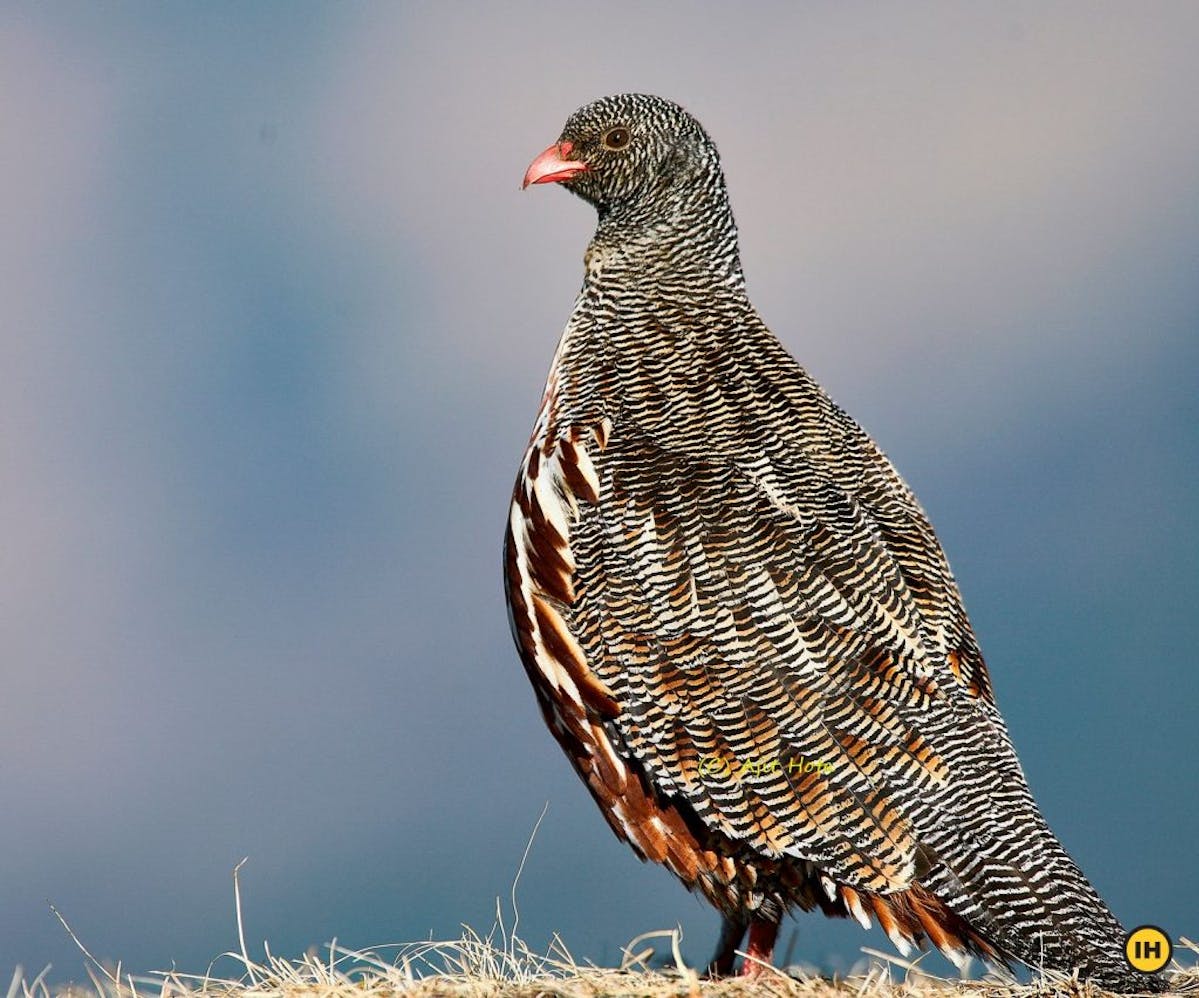 Snow Partridge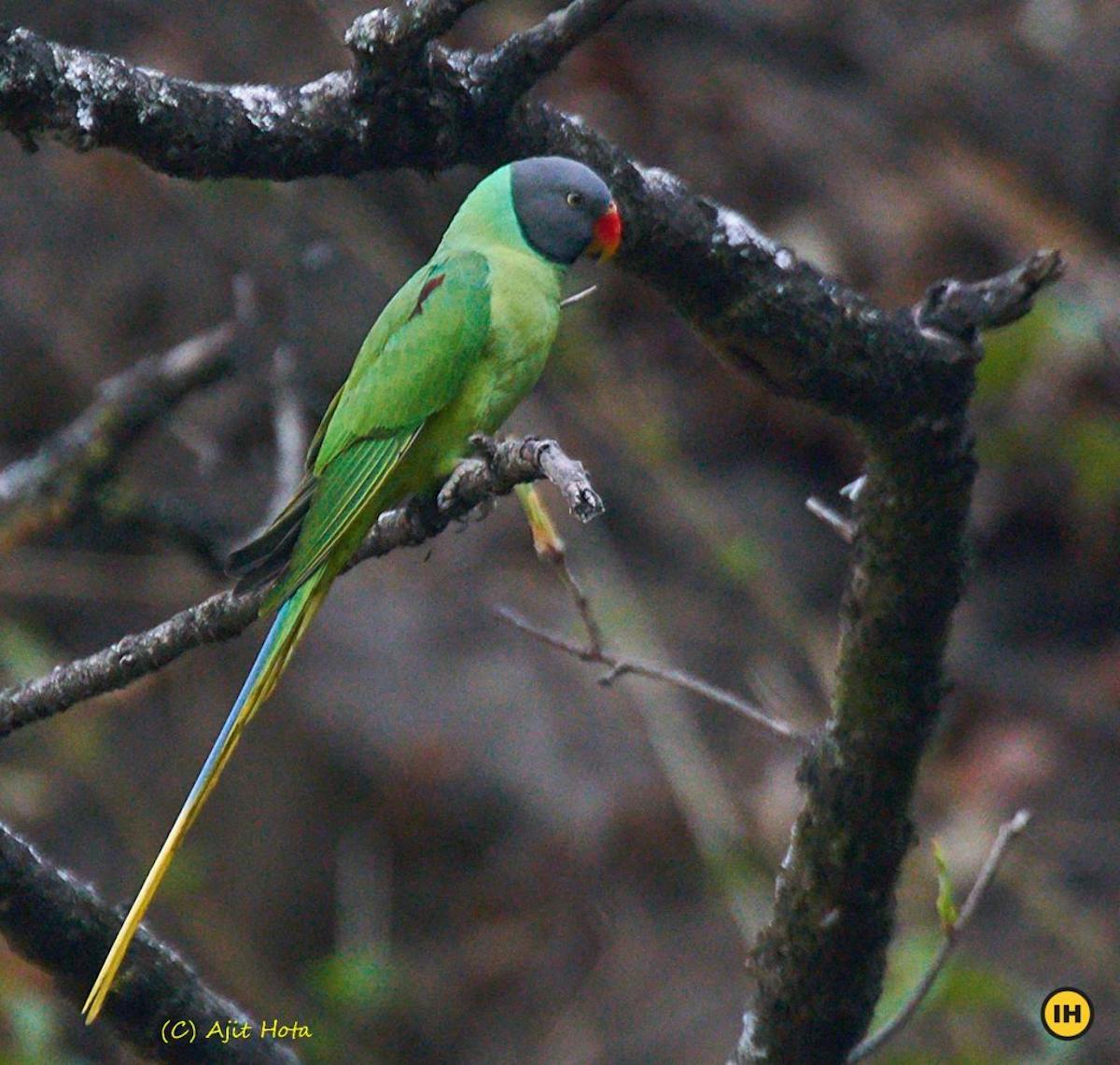 Slaty Headed Parakeet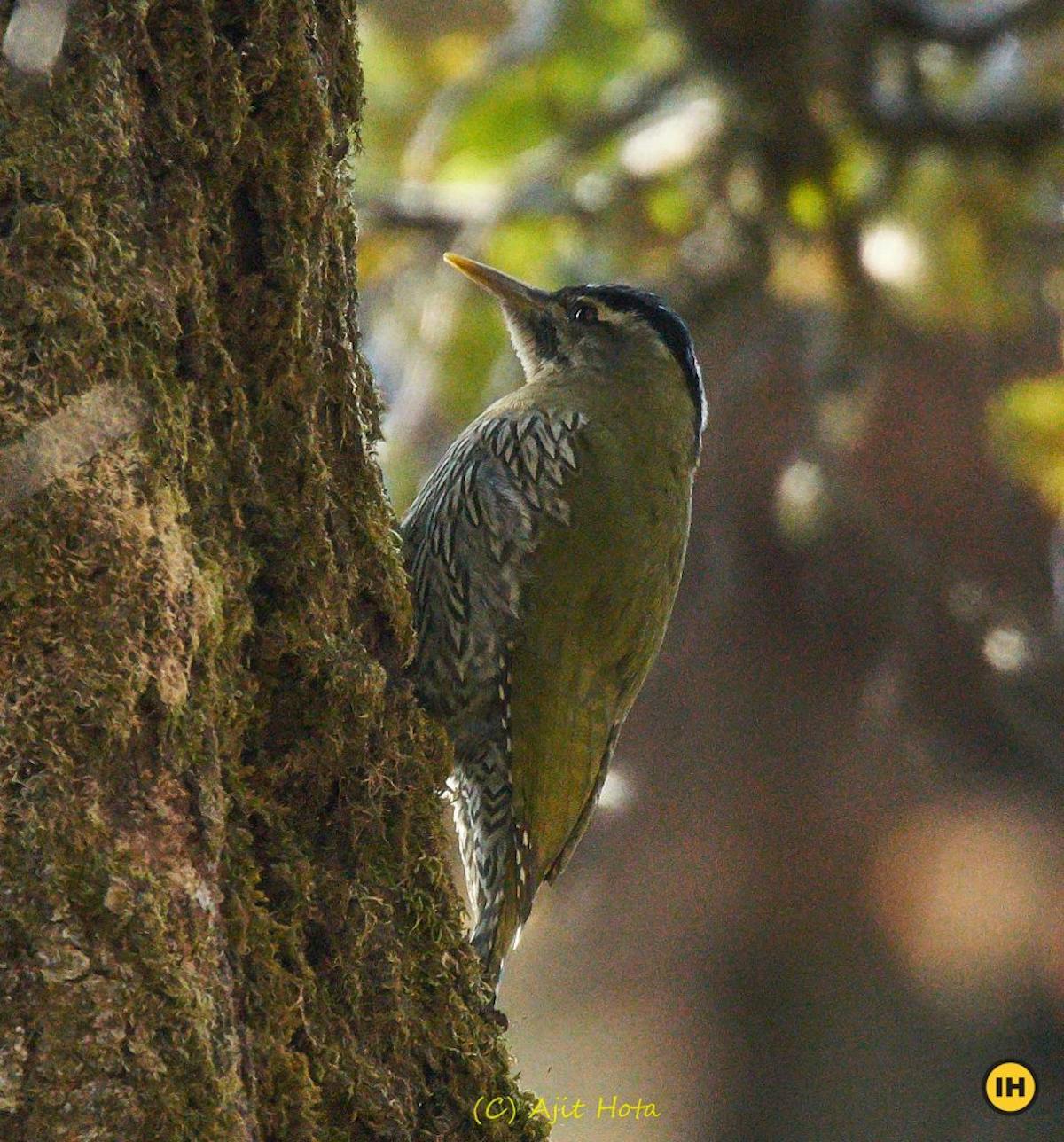 Scaly-bellied Woodpecker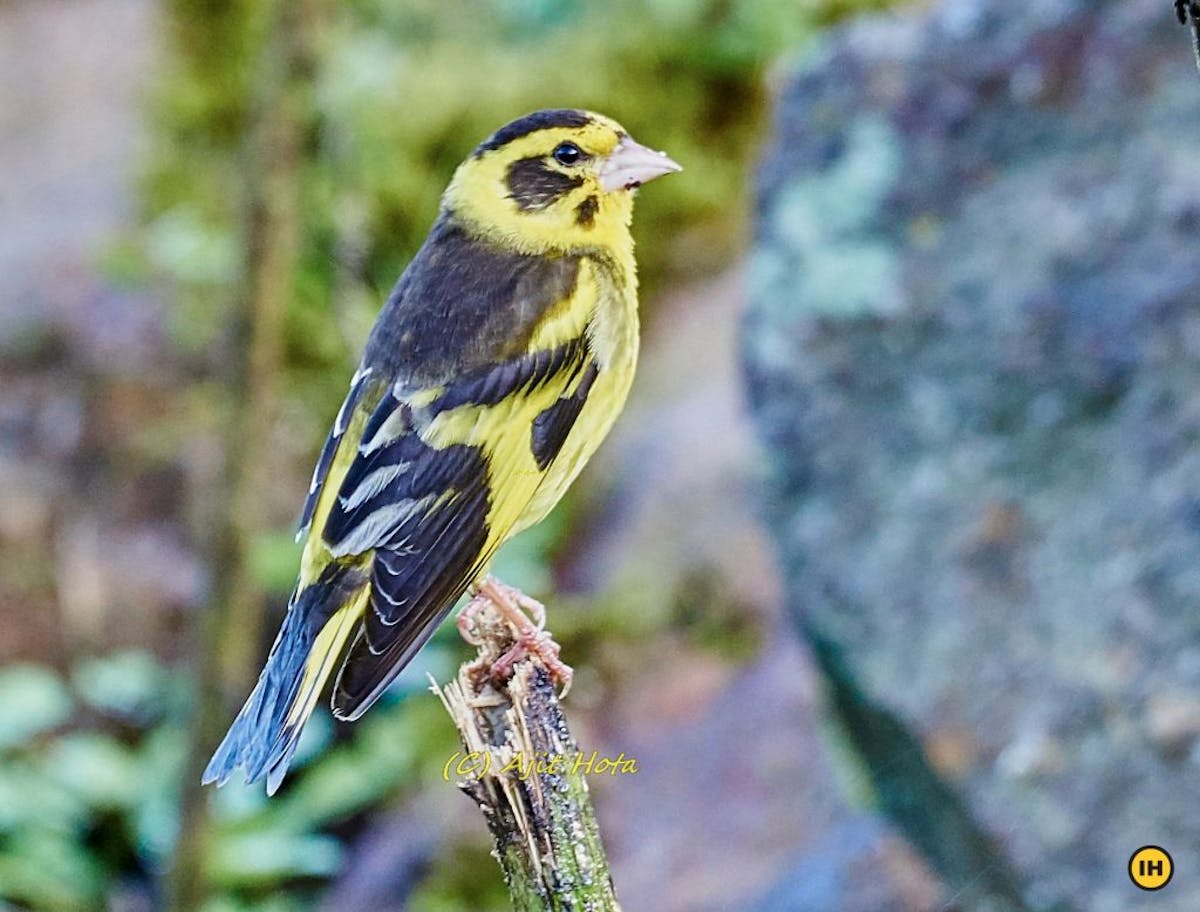 Yellow Breasted Green Finch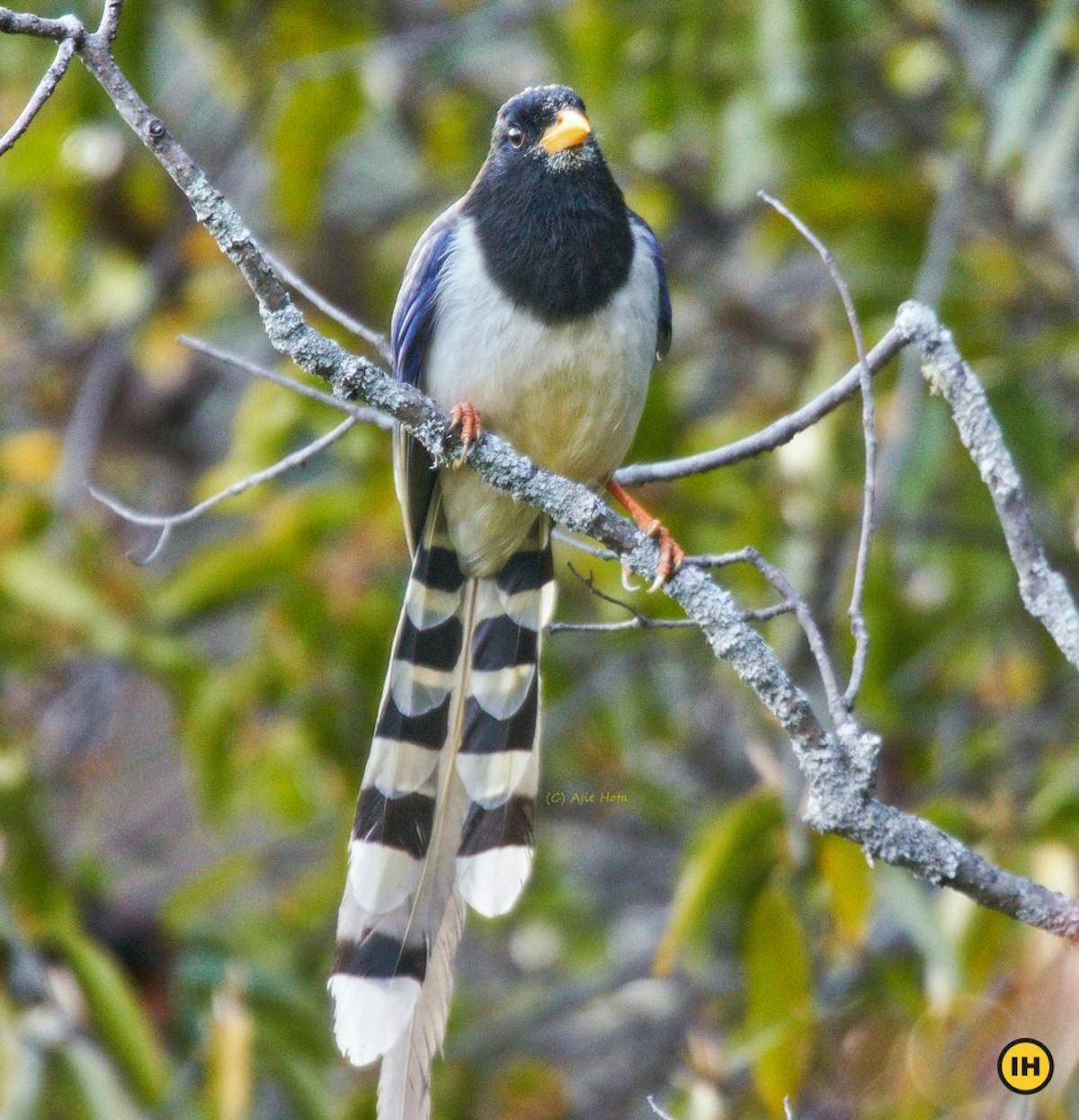 Yellow-billed Blue Magpie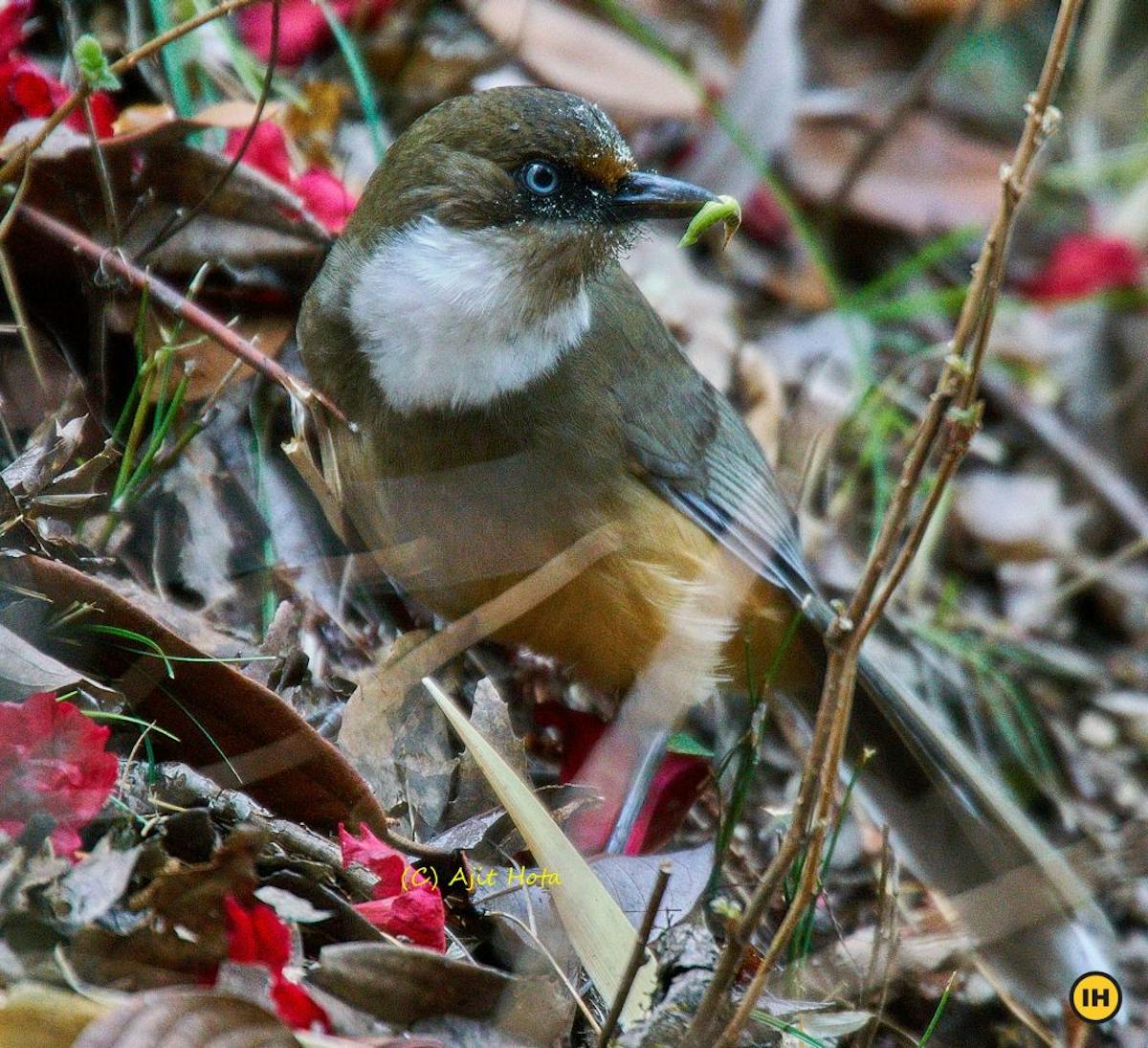 White-throated laughing Thrush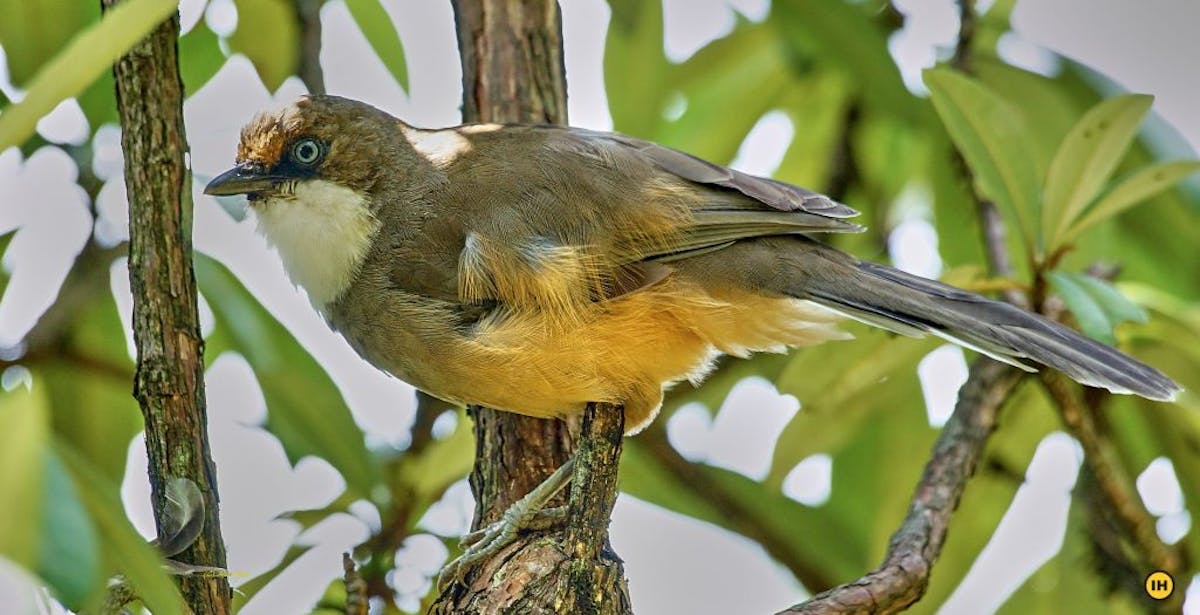 White-Throated Laughing Thrush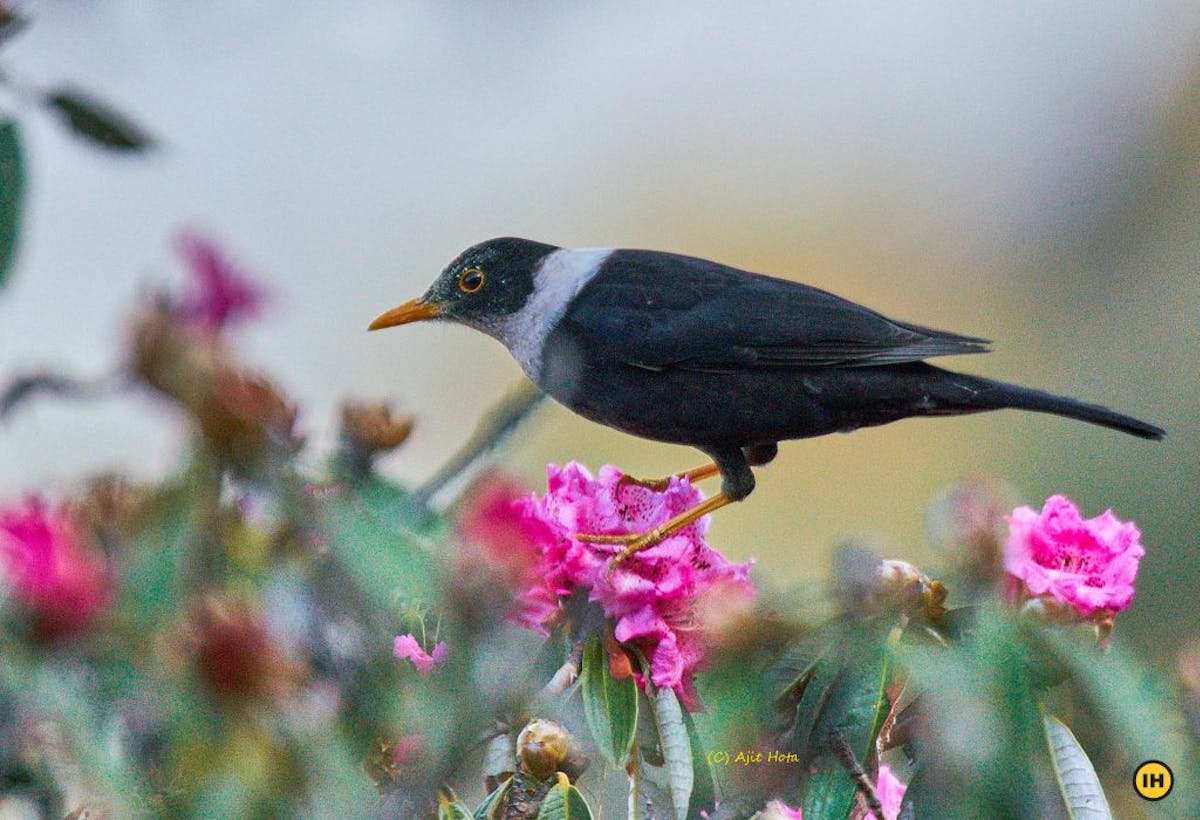 White Collared Blackbird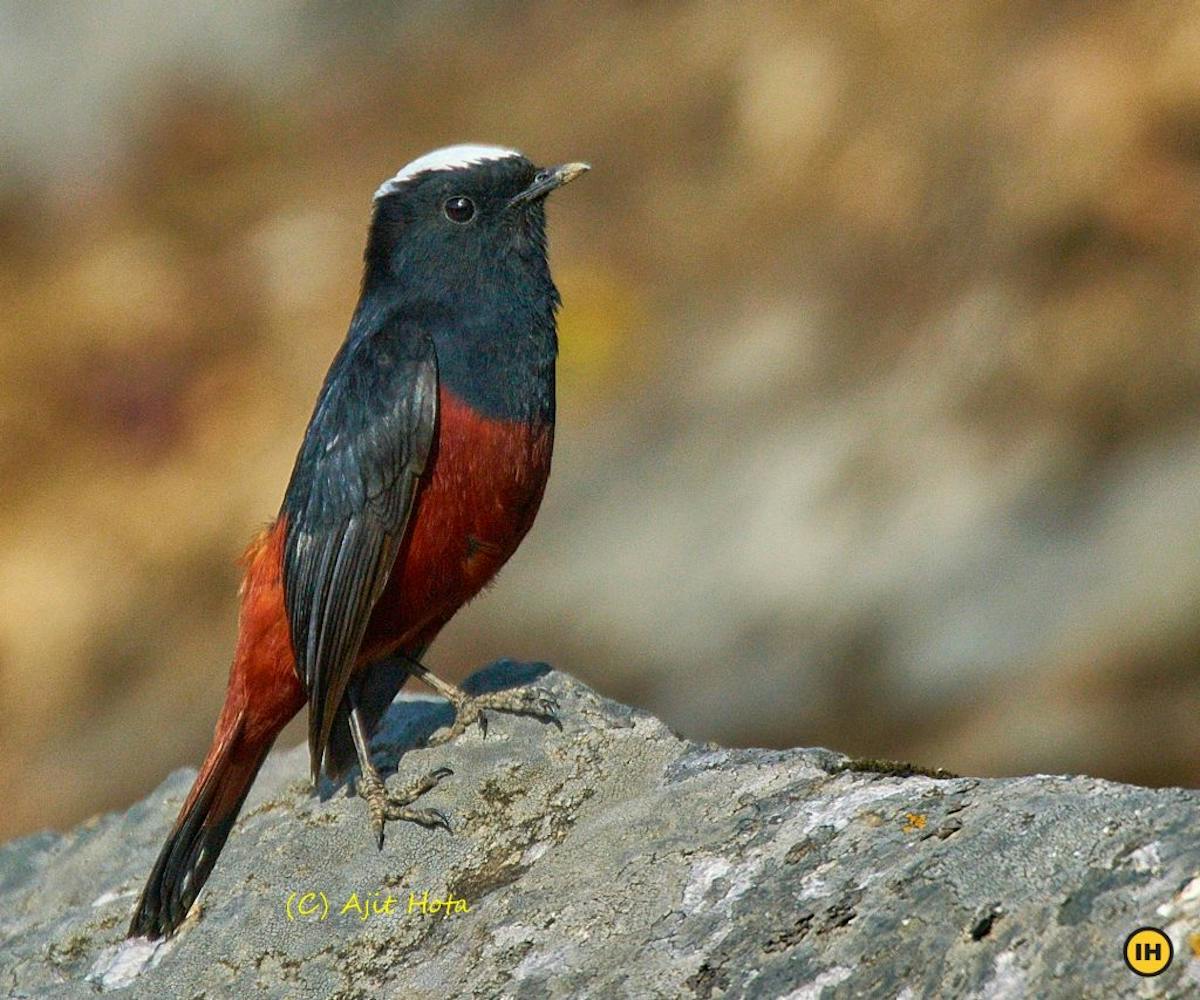 White-capped Redstart
If you have photographs of birds you have spotted on your trek, send them to us at gallery@indiahikes.com. We would love to feature them.
Sign up for our much loved Weekly Mailer
We have terrific trekking tips, trek updates and trek talks to look forward to