CAT S60 Review: A Rugged Waterproof Smartphone For Adventurers
Share this story
If you're someone like me in the adventure world, you can't help but fall in love with the CAT S60 smart phone. If there's a phone tailored for adventure enthusiasts, then this is it.
The backstory didn't quite start so enthusiastically though.
When CAT sent us the S60 to review, I had mixed feelings. I wondered if we could find use for it on our treks. After all, we were trekking on known routes – and the S60 seemed suitable for more extreme expeditions. I was wrong though.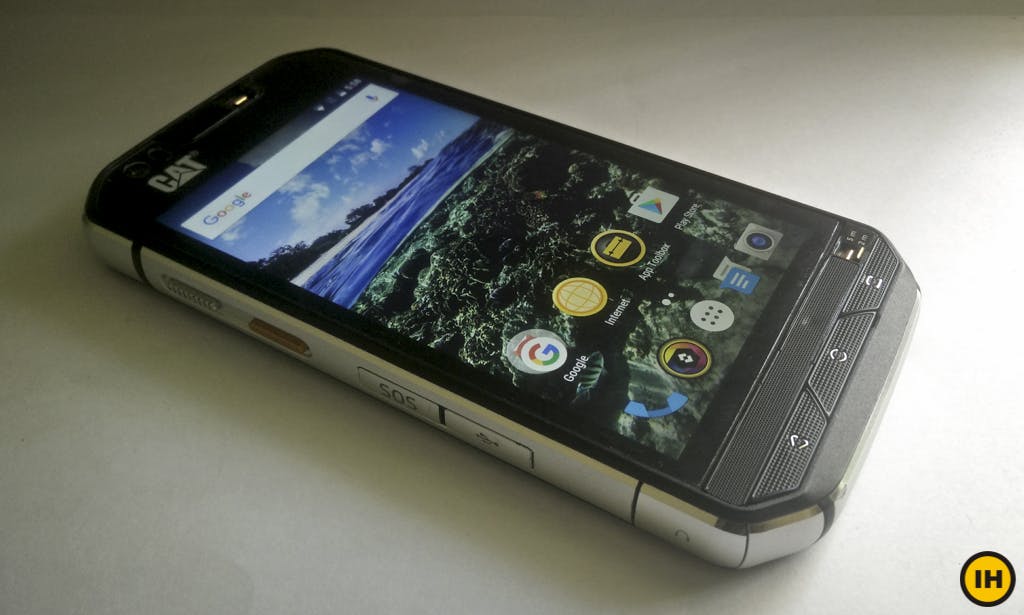 The power of thermal imaging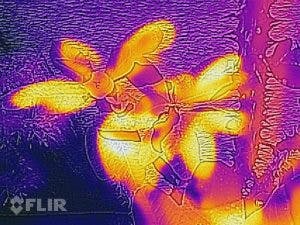 This is likely the first thing that will catch your attention on this phone. Thermal imaging is something that looks straight out of a science fiction movie. With its thermography maps, the S60 smart phone has taken technology to a different level. The S60 can share clear thermal imaging as a photo or video or even a time lapse footage! It has multiple spot meters that can exactly pinpoint temperature differences in an image.
The science drew a lot of buzz in our already tech-savvy office. I wondered how I would put it to use though.
But on the trek, I discovered its practicality.
It was around 11 pm at one of our high camps on the Kuari Pass trek. I was woken up by loud voices in our neighbouring tent. There was much agitation, which prompted me to step out of my tent to investigate.
It turned out that one of the trekkers felt terribly cold inside her tent. She felt there was a draft inside. This was kind of amusing because at Indiahikes we use high altitude expedition level tents. There was no question of a draft inside a tent. I thought I would allay her fears by showing her a thermal image of the tent.
When I started to take thermal images I was in for a surprise. There indeed was an air gap. It showed up in clear blue. The lady was not wrong! The gap was tiny but the tiny hole was letting in cold air from the outside. We quickly taped the section, checked the thermal image again. The gap had closed. I have never seen anyone feel so comforted with technology as the lady was that night.
For me, it opened up a world of possibilities for the S60. I could use it to check for gas leaks of our cooking cylinders. Animals that prowl around our campsite in the night in search of food always bother us. We didn't have to fear them anymore. They would show up on thermal images.
Waterproof up to 5 m underwater for 60 minutes
One of the reasons people love the GoPro is for its underwater capabilities. I have news for GoPro fans. The CAT S60 is as good at it.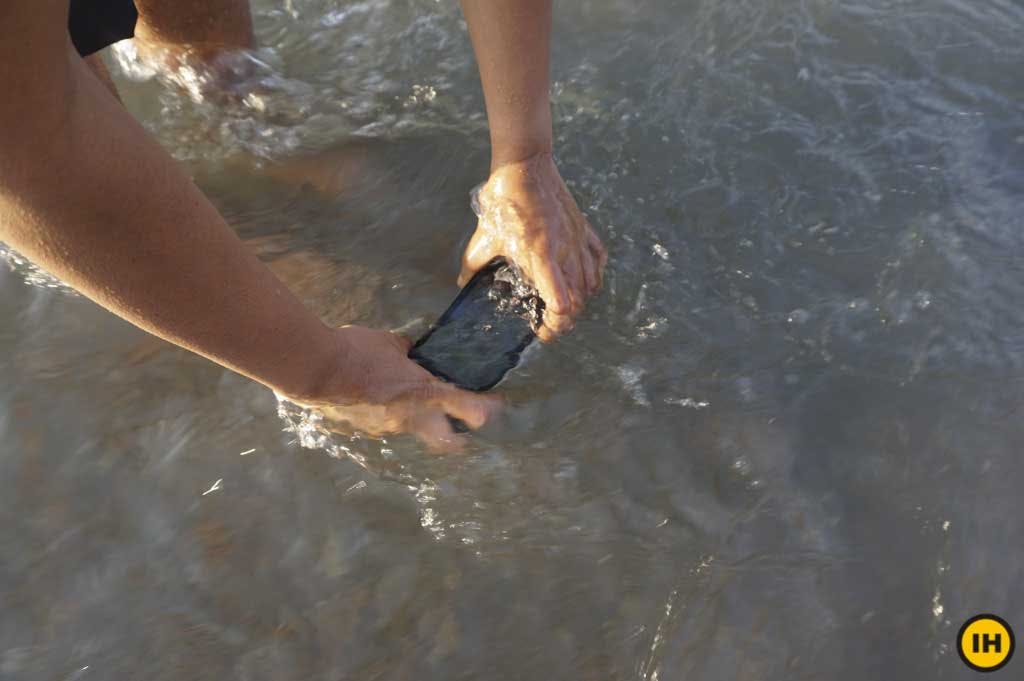 I am not a professional photographer, but I was impressed with the photos and videos that I got from a flowing river. On a trek there are many times when you want to take action shots from the middle of a stream, especially when we cross them. The worry of dunking the phone in water has been taken care of.
About photo quality (13 mp) I thought it quite impressive. Though keen photographers may find faults with the exposure. At 5 mp, the front camera is pretty decent too – not akin to the phones that market themselves purely for selfies, but this gets the job done.
After dipping the phone in water, I operated the phone with my wet fingers and the screen was completely responsive even to my wet fingers. I was concerned that the sound got a little distorted. But the phone has an inbuilt app to dry the speaker. It dried itself out and restores the sound after a while.
Sturdy as a rock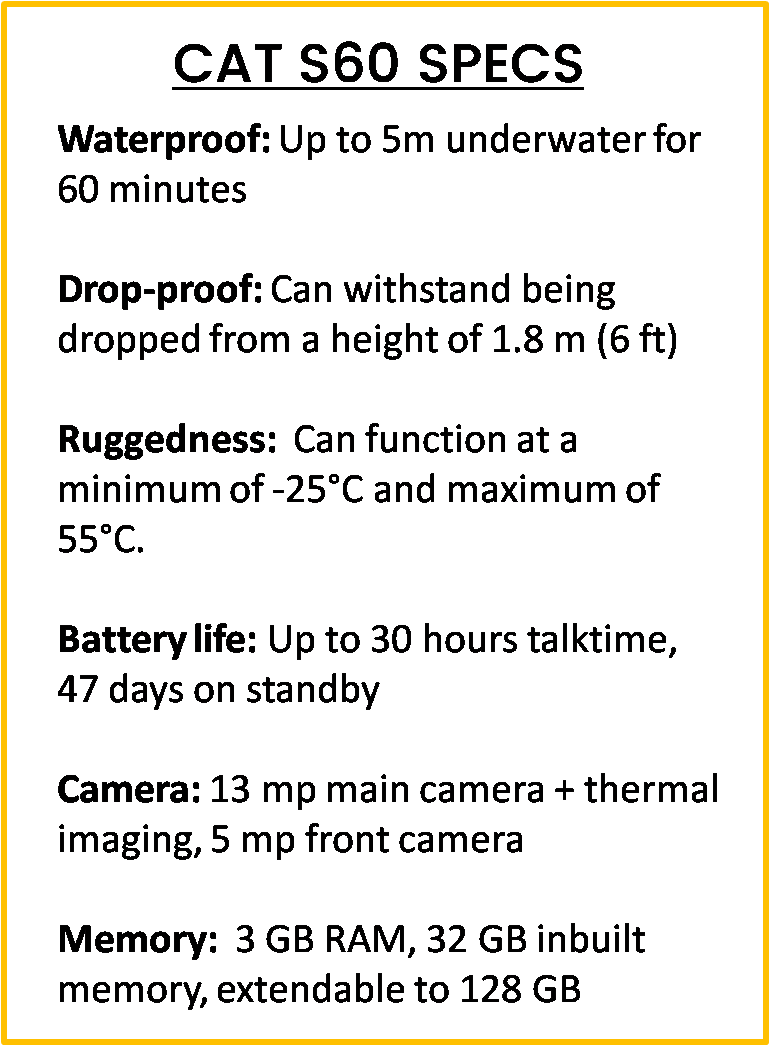 I picked up the dust covered phone with trepidation. There was not even a scratch. Unbelievably, I turned the phone around, almost willing it to be damaged. As if on cue, the phone rang, catching an obscure signal in the jungle, almost scoffing at my thought of any damage to it. I couldn't help but be incredibly impressed at the S60's sturdiness. This is a dream for those in the outdoors.
Accurate GPS
The CAT S60 smart phone comes with a built-in GPS app called Hike. It includes a barometer, altitude estimate and throws up the latitude and longitude. The app also allows you to measure trek distance, which is something really good to have on your phone. To be on the safe side I also downloaded the GeoTracker app. This really helped because I didn't think the built in app gave very good altitude estimates.
I always carry a Garmin GPS with me. This was the first trek on which I did not carry it. Frankly, I did not miss it. With the combination of apps, I could track my trek, measure distance, check altitude, mark way points, and do everything that I could do with the Garmin. I was beginning to like the S60 very much.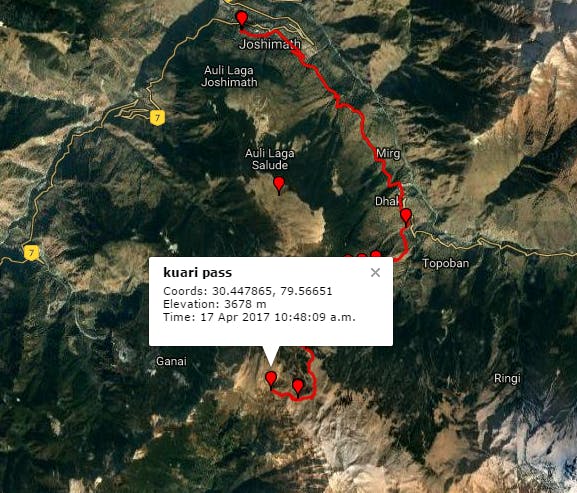 Physical buttons
I loved the physical buttons of the S60. It added to its sturdiness and quick access. It also made it easy to use while wearing gloves. On treks when high camps can get extremely cold, it is virtually impossible to work phones with gloves on. Not with the CAT S60. I could shoot photos, toggle the volume, and access everything with the physical buttons. It felt very reassuring.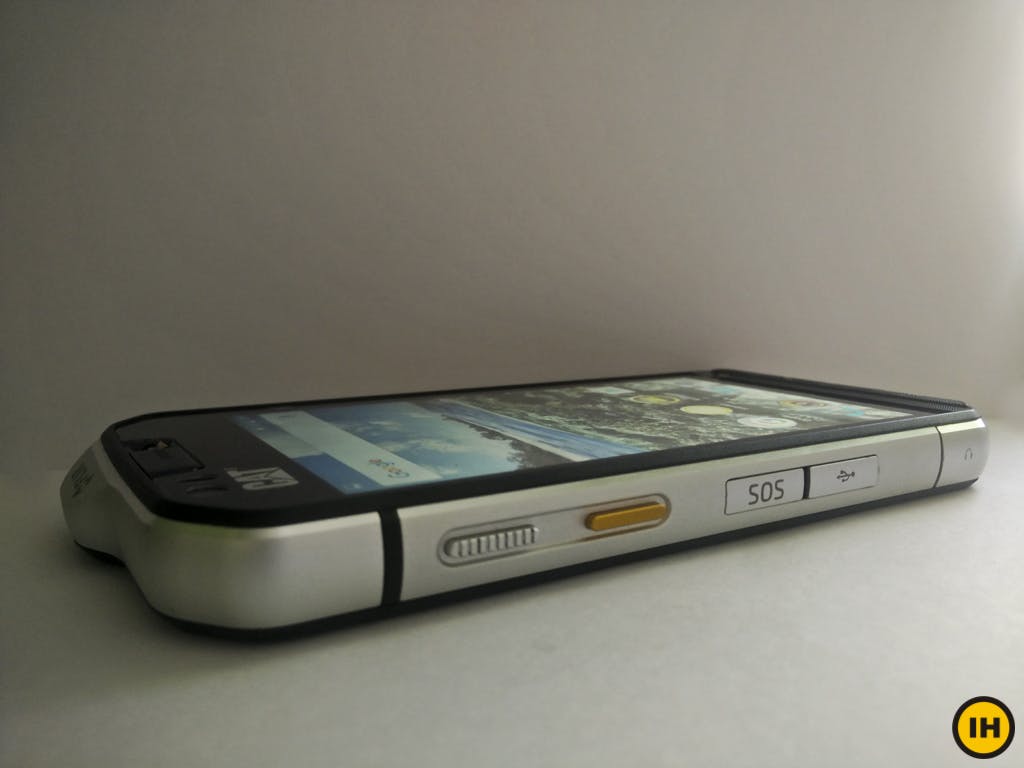 Battery performance
The S60 has very good battery life. I used GPS throughout the day during my trek. The phone didn't drain out. It does heat up a bit, especially while using the thermal imaging camera, but that's a fairly small problem.
The battery claims to have the ability to be on stand by for 47 days. Now that remains to be tested.
CAT S60's performance as a regular Android smartphone
If you leave out the S60's extraordinary features the CAT S60 is also a regular Android phone with usual the apps thrown in. Phone and sound quality are good. The keypad is very good – you can use your Swipe feature easily. Other than that, I did not find anything different from regular smartphones.
The verdict
Overall, the CAT S60 is a special phone. For an outdoors fan, I don't think any other phone can bring as much smile as this. With its sturdy good looks it does catch the attention of most people. The phone is expensive. At almost Rs 65,000 it can raise several eyebrows. On the other hand it saves you the hassle of buying a GoPro, A GPS, a navigation tool, an underwater camera and even if you didn't think of it, a thermal imaging tool. It is a smartly packaged outdoor phone, which can become the talk of the office table, especially if you are the trekking types.
What you should do now
1. If you want to read more product reviews: Head to our Product Review page.
2. If you want to work with us: Head over to our careers page. We have lots of positions open. We also have lots of applications coming in. So the sooner you apply, the better.
3. If you ended up here by chance and were actually looking for treks to do: Then head over to our upcoming treks page. You'll find all our Himalayan treks there.
4. If you want to see the 13 best treks of India: Then get our free guide here.
Sign up for our much loved Weekly Mailer
We have terrific trekking tips, trek updates and trek talks to look forward to