Coleman Basin Sleeping Bag
Share this story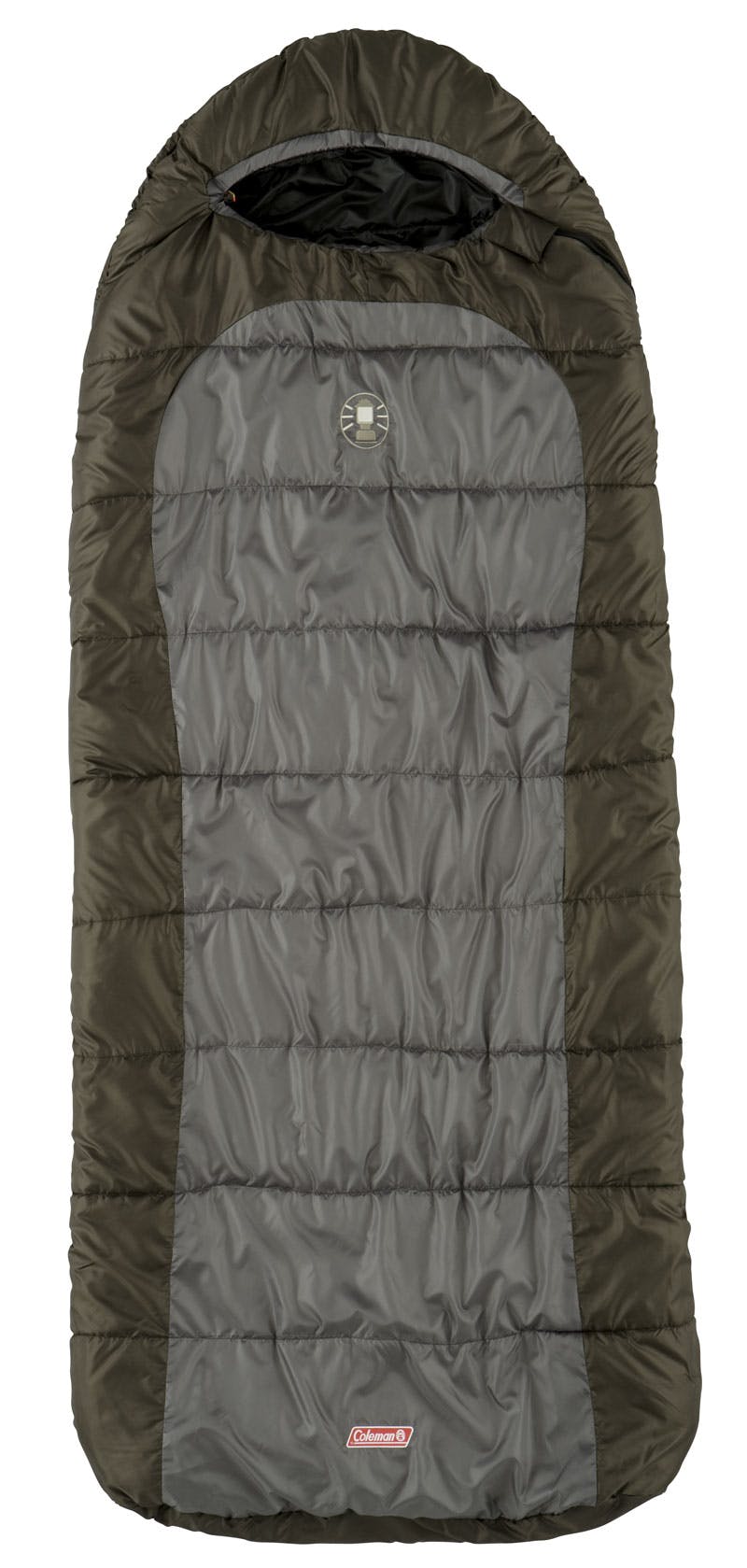 On a group trek to Ooty I decided to try out the new Coleman sleeping bag. It was chilly in the night, dipping to about 13ºC. It was perfect for me to see how warm or cold the sleeping bag felt. 
Good choice of Fabric but lacks markings
The sleeping bag cover impressed me with its fabric. I have rarely come across covers made of oxford. Oxfords are tough durable material — they last long and don't tear easily. Most sleeping bag covers are made of polyester. That saves costs but they don't last more than few uses. I was happy to see Coleman going with oxfords on the cover. I would have liked more product labeling — there was absolutely nothing on the sleeping bag. It didn't tell me the fabric, temperature ratings or filling details. That left me wanting. 
The darker the better
Opening the bag, I liked the chocolate brown colour of the sleeping bag right away. I have spilled enough liquids on sleeping bags to know how quickly a sleeping bag can get spotted or dirty. In fact, in India, in the harder terrains that we have, a darker sleeping bag always makes sense. 
Lots of room
I am so used to mummy shaped sleeping bags that it was a pleasant surprise to find the Coleman to be a traditional rectangular bottomed bag. A rectangular bottomed bag is perhaps the most roomy and comfortable sleeping bag of all types. When we are trekking above snow line we are forced to get inside a mummy sleeping bag — it gives maximum warmth for weight. But for comfort I would choose a rectangular bottom any time.
Sleeping bag and a quilt too
I loved the zipper of the Coleman. It had a big zipper that ran down all along the side. At the bottom, another zipper ran along the foot. Both connected at the edge. When I opened both zippers, I could convert the sleeping bag into a quilt. This was really helpful. For a slightly warmer trek, a quilt is often the need of the hour. 
There was something else that I liked about the zipper. There was a safety fabric running along the bottom. It was hard nylon with ample space. One of my grouses with sleeping bag zippers is how they get caught in the polyester fabric of the bag. This design addition impressed me.
The zipper was on the left of the bag. I found that odd. For a right hand like me it was not easy to pull up the zipper. It took me couple of tugs but not something to fret over. 
Warm & comfortable
Inside the sleeping bag, at the foot, was another surprise. A lovely felt liner was thoughtfully added. For extra warmth for my foot, this was a blessing. 
The sleeping bag felt well padded. The moment I slipped in it was warm within minutes. It felt very cozy and I was asleep quickly. I have a habit of turning inside my sleeping bag. The Coleman was adequately roomy here. I didn't feel I was inside a sleeping bag. 
My final verdict: With no temperature notations, I used my experience. I didn't think it could be used for alpine treks above 14,000 feet where temperatures dip below zero. Otherwise, I liked the sleeping bag. It was roomy and very well built. The stitches, quality of material, zipper and padding were all top class. For mid altitude treks, it was perfect. At 3 kgs it felt big and heavy. But for the comfort that it came with, I didn't mind it. 
Sign up for our much loved Weekly Mailer
We have terrific trekking tips, trek updates and trek talks to look forward to