How A Series Of Global Crises Is Affecting The Trekking Industry
Share this story
Today, I'm going back to my journalism days after a long time.
I'm digging into a largely unknown, yet extremely relevant topic to you and me — how a series of global crises is affecting the trekking industry. 
You'll be surprised at the intensity of the impact. 
What started two years ago with the pandemic has snowballed into a series of crises, with one thing leading to another.
The pandemic led to the shutting down of the world's biggest manufacturing hub, China. When the pandemic spread, the world hesitated in picking goods manufactured in China. There were increasing trade sanctions on China. The Indo-China strain didn't help either. 
After the lockdown, when the world opened up again, there was a tremendous shortage of shipping containers. They had all piled up in one corner of the world. As a consequence, freight fares jumped considerably. What's worse, even if we could pay the charges, containers were just not available. Ships that took one month to arrive in India were now taking 3. 
Just as the world was beginning to see a slight ease in the container crisis, the Russia-Ukraine war began. And then came China's latest bout of covid lockdowns. The main manufacturing hub of China just shut down. 
At Indiahikes, we have been seeing an acute impact of the crises for almost a year. It has been getting worse over the past 2-3 months. We're not able to scale up on our treks. We are perennially short of trekking equipment, we are unable to take our R&D forward, we are unable to open up our international treks. 
But this is not the case just at Indiahikes. Several stakeholders, like Decathlon, Adventure Worx and GIPFEL are equally impacted by the crises. We spoke to them to get a larger picture of the repercussions.
Take a look. 
1. There's a big delay in manufacturing of trekking gear
The biggest impact on the trekking industry is the delay in the manufacturing of trekking gear.
"Before the pandemic, all orders would take 6 months to be delivered. Now, the wait period for delivery has increased to 2 - 2 ½ years. We have to order material for 2025 right now," begins Apaar Mahajan, founder of GIPFEL, a leading climbing equipment manufacturer. They manufacture our iconic Hillman Tents.
"When the pandemic hit, most global manufacturers simply cancelled our purchase orders. When they reopened, the demand for outdoor gear had doubled. Consequently, they were (and still are) struggling to cope with the demand," explains Apaar. 
"Now, with tight lockdowns of important ports like Shanghai, we're again facing a delay. Unfortunately, even getting information from a country like China is impossible, with strict govt. restrictions," he adds.
"Camping equipment that we placed an order for in January this year has not yet been delivered to us yet. We are already in May!" says a worried Sandhya, Co-founder and COO of Indiahikes. "How do we give tents to our trekkers?" she asks.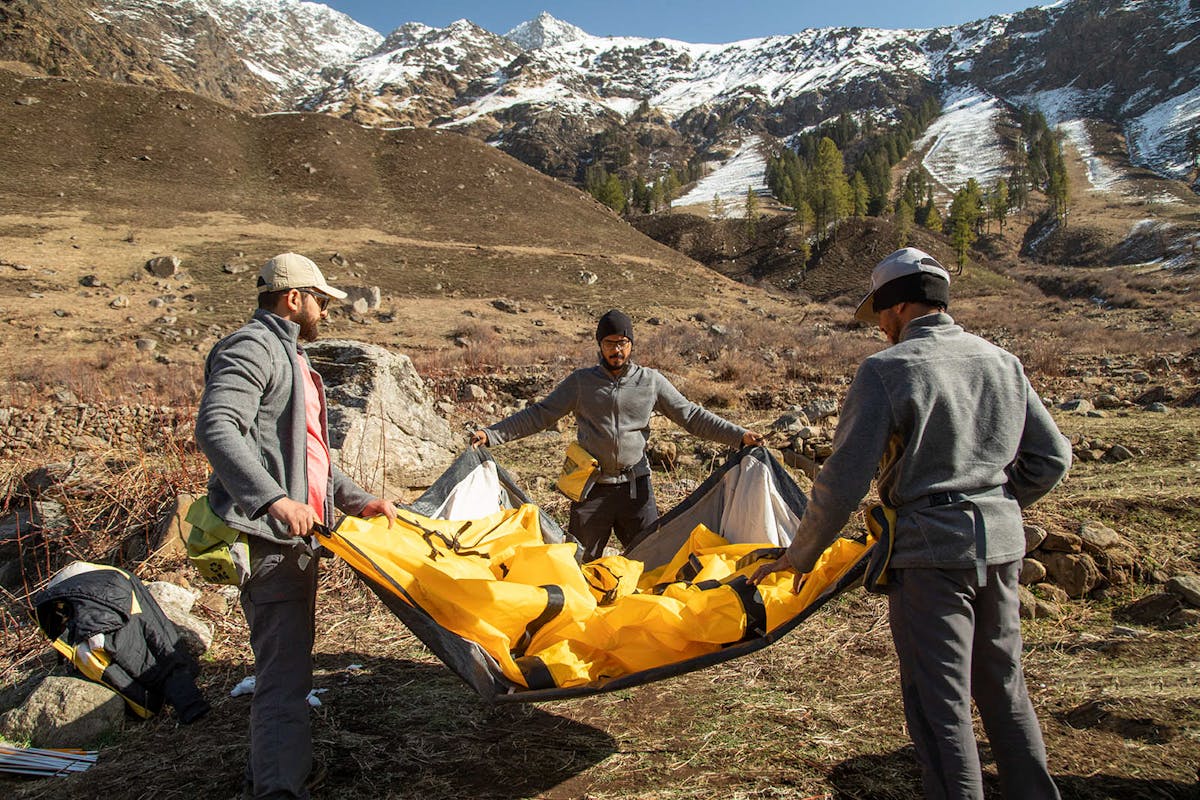 There is a major dearth of camping gear all around the world, including tents and sleeping bags. Picture by Jothiranjan
The natural question here would be, why don't we have these components in India? 
"Trekking is a very niche industry in our country. So there's a dearth of variety and quality in India when it comes to high-end components," says Arjun Majumdar, founder and CEO of Indiahikes. 
"For instance, the outer water-proof fabric of our tent comes from China. The ultra light-weight filling inside our sleeping bags comes from the USA. The main components of our trekking poles again come from China. The aluminium poles for our tents come from Korea. These are not manufactured in India," adds Arjun.
To this, Apaar adds, "India is very competitive in the manufacturing of polyester, but not so much nylon, which is what is used heavily in outdoor gear. These kinds of technical textiles mostly come from China."
But it's not just Indiahikes and GIPFEL facing issues. 
Since the end of February, the Russia-Ukraine war has caused unprecedented issues even at global sports gear giant, Decathlon. 
If you just flip the tongue of your trekking shoes and check the fine print, you will notice a "Made in Ukraine" label.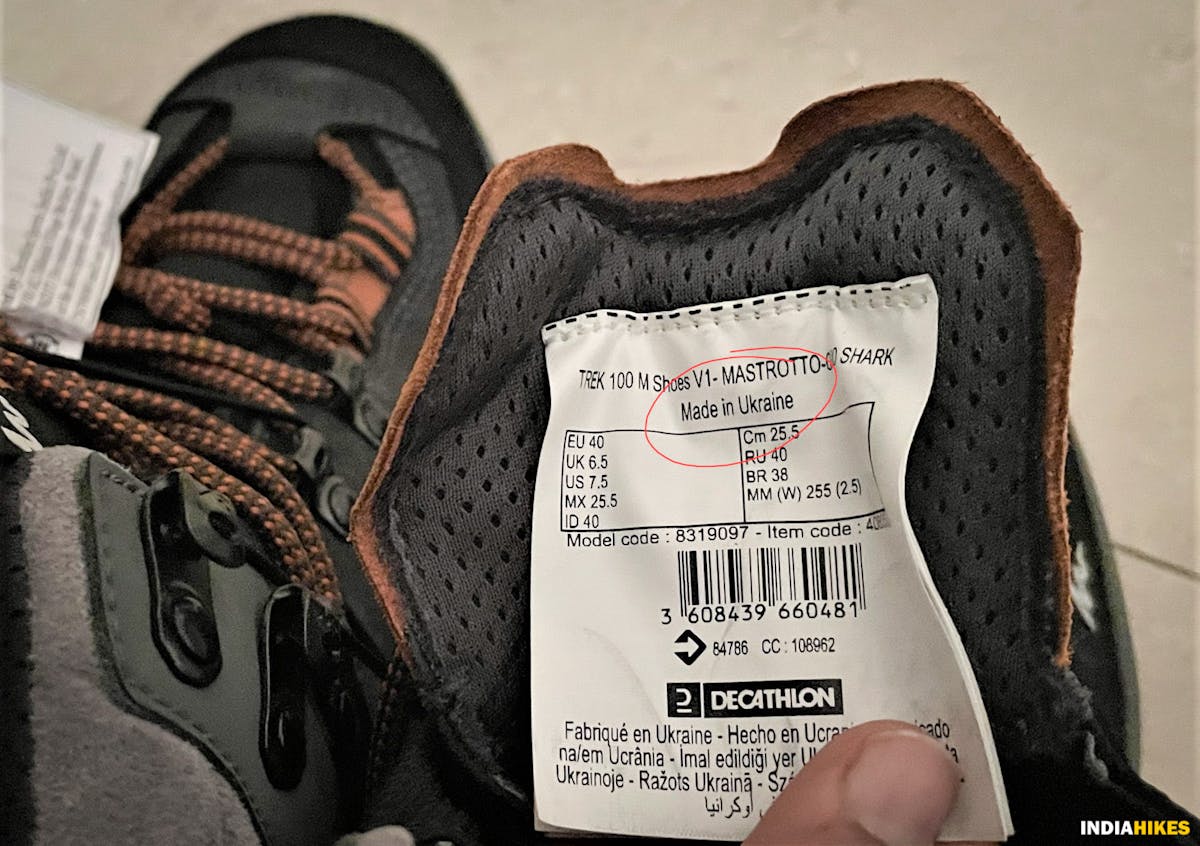 "Aside from the sole (which comes from Italy), all the components of our trekking shoes come from Ukraine," says Gokul Bhandari, who is responsible for Commerce and Merchandising of Mountain Sports at Decathlon. "Ever since the Russia-Ukraine war began, all our manufacturing units in Ukraine have been shut. It has come to an abrupt halt," he says. 
As a trekker, you will face a direct impact of these issues when you find that trekking shoes and trek poles are out of stock in our rental store or even at Decathlon. On the other hand, twin sharing tents are an impossible thought right now.
2. The cost of trekking gear has increased significantly
If you have thought of buying shoes or backpacks in the recent past, you would have felt the pinch yourself. But larger organisations are facing the wrath of this much harder. Despite not wanting to increase retail prices, most organisations are being forced to do so. 
There are three reasons we're seeing an increase in the cost of trekking gear. 
(a) To bring in any materials from other countries, the freight charges have increased by around 30%. This is a snowball effect of congestion at ports and a scarcity of shipping containers in Asia and Europe. "Most shipping containers are overbooked," muses Apaar. 
(b) Several factories were shut for almost 2 years. They have reopened only recently and are operating on a small scale. For instance, Gokul shares that the "factory in Vietnam closed during the pandemic. With increased demand and low supply, there are fewer factories to manufacture the goods. As a result the cost has increased considerably."
The highest quality tent poles are manufactured mostly outside India, which have become difficult to source. Picture by Jothiranjan
3. Research and Development has been hit hard
At Indiahikes, we're constantly trying to improve our gear. But there have been so many roadblocks that progress has been at a snail's pace.  
"For several months, we have wanted to improve the quality of our trekking poles. We have wanted to bring in new technology, new lightweight material with better weather proofing. But despite having asked for samples from our manufacturers in China and Korea in 2021, we have not been able to have them shipped to India," shares Manish Pasad, Chief of Research &  Development at Indiahikes.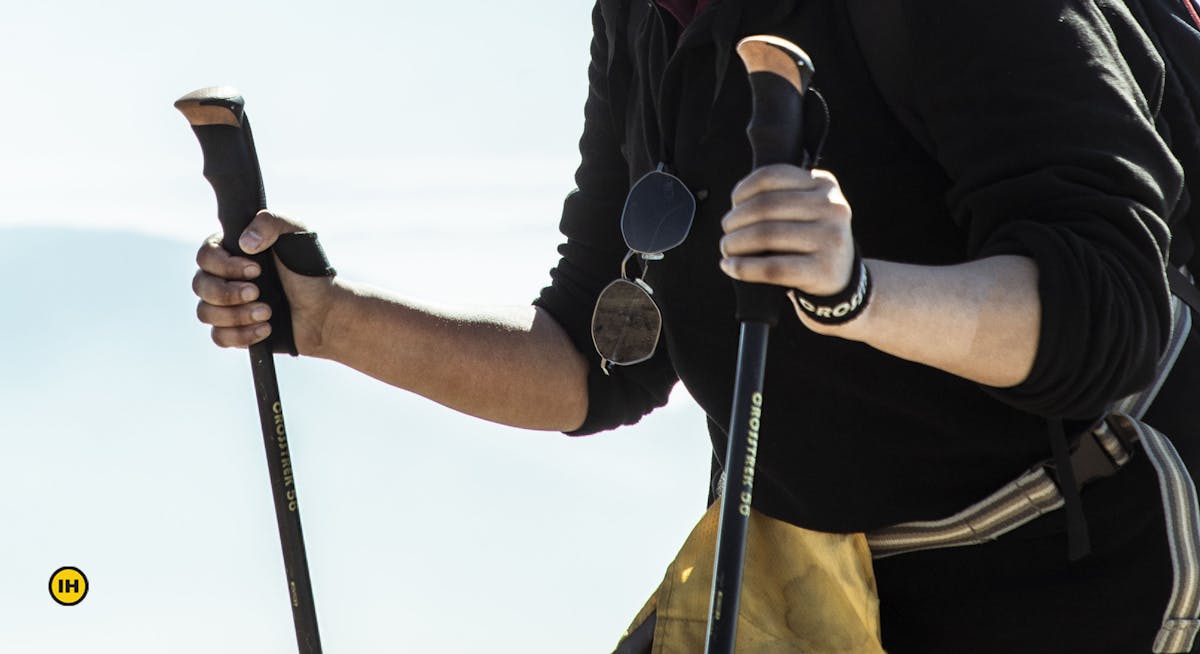 For almost a year, we have wanted to improve the quality of trekking poles. But we haven't been able to even import samples because of ports being shut down. Picture by Jothiranjan
4. We're unable to open or explore new international treks. 
You would know that Indiahikes explored and opened the Atsunta Pass trek in Georgia in 2019. This is one of the most fantastic treks we've seen in Eurasia, across the castles and grasslands of Georgia plus a high mountain pass to cross. 
"For two years, since 2019, we have waited to reopen this trek. First, it was the pandemic closing international borders. Georgia shares its borders with Russia, and Russia believes that Georgia may move towards NATO anytime. Georgia is too politically unstable for us to open up the trek. It's such a tragedy that people cannot trek these beautiful Caucasian mountains," shares Sandhya. 
On the other hand, our European explorations have been stalled as well.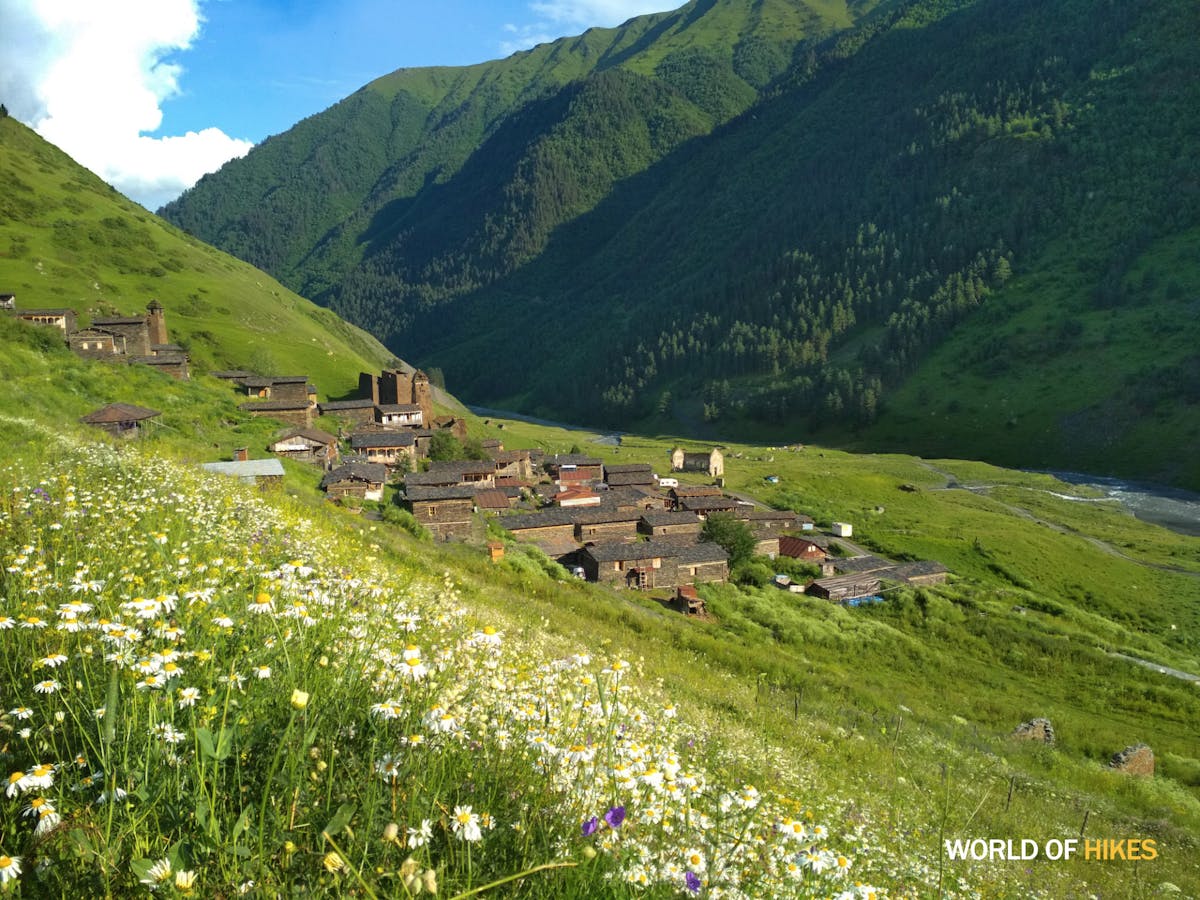 We have not been able to open up our international trek in Georgia because of the Russia-Ukraine situation. Picture by Arjun Majumdar
In conclusion: 
When I look back on it, the trekking industry has been continuously jolted for the past two years — be it the pandemic, the dearth of trekking gear, the inflated costs. It has been one obstacle after another since 2020. 
We do hope that the problems of the world sober down soon, and let everyone breathe easy — manufacturers, trek organisers and trekkers. But until then, as Apaar puts it, "we will continue to pull through." 
As Indiahikes we firmly believe that we must not increase the cost of our treks no matter what. You will notice our trek fee has stayed more or less the same over two years now. We will continue to hold on to this philosophy as long as possible. 
If you have any thoughts on this topic, please let us know. It would be interesting to hear other perspectives. 
Sign up for our much loved Weekly Mailer
We have terrific trekking tips, trek updates and trek talks to look forward to