Goechala through the Seasons
Share this story
Best Seasons
Autumn (Sept-Oct-Nov)
Goecha La is best done in October and November. Why? Three words. Spectacular mountain views. After the monsoon rains wash away all the dust and haze; Crystal clear views of snow clad peaks await trekkers. This is why photographers wait till Autumn to scale Goechala and capture it at its best. If you want to get great views of the Kanchenjunga.
Mid September to October end is the time for spectacular views of the Kanchejunga. Trails strewn with rhododendrons gives the trek a poetic charm. Red rhododendrons that bloom in September will turn several shades darker by October. The best part of the Goechala trek is how these colors change through different times of the year. By November these flowers will be combination of white and maroon.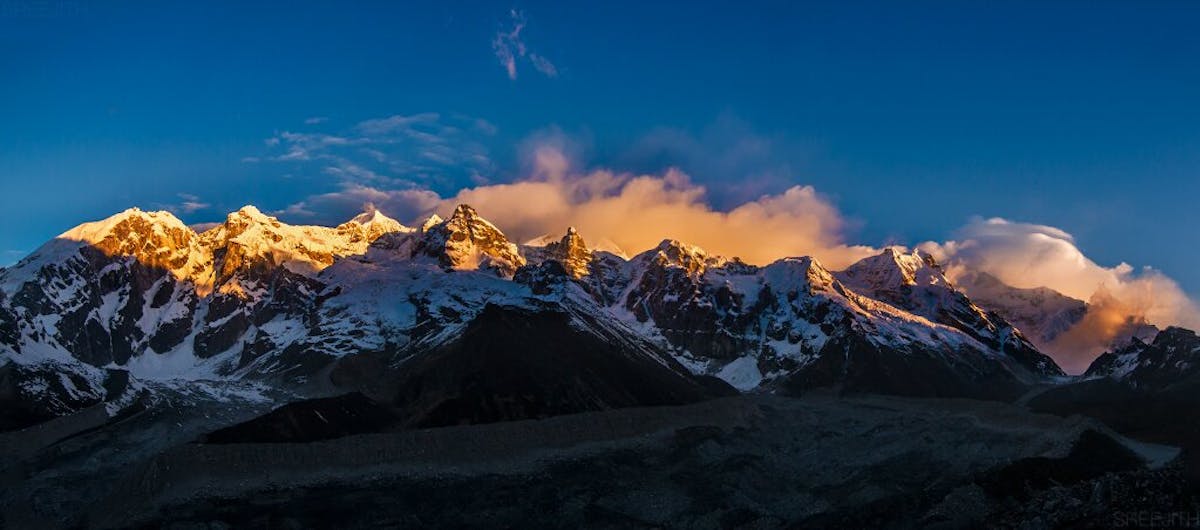 Kanchenjunga at twilight
In September and October there is a possibility of rain. There will be slippery patches of ice in September but nil or negligible snow in these months. The mountain views compensate for strong cold winds in this season.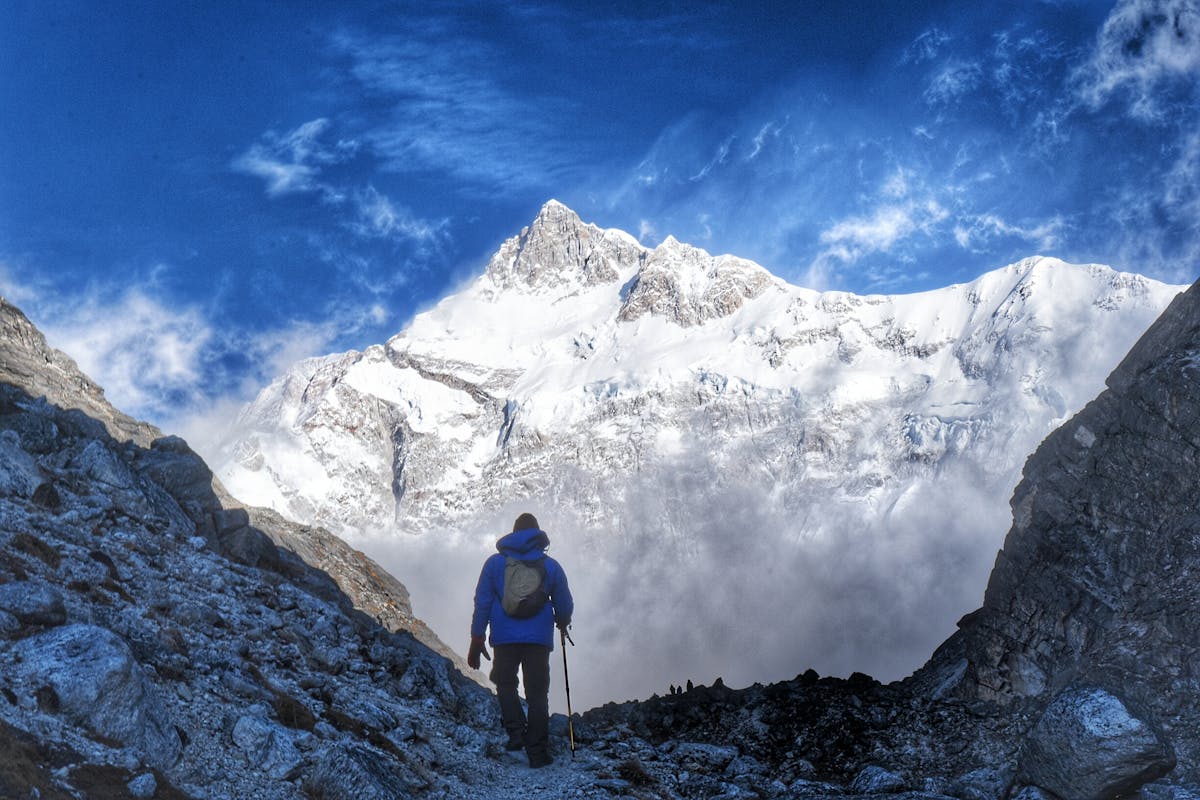 Mt. Kanchenjung PC: Savit Kulshreshtha
Summer (April-May)
Goechala trekkers will experience heavy snow during this season. Pristine white sceneries await trekkers. Red rhododendrons bloom in April setting the trail from Phedang to Dzongri alight with colors. There will be comparatively less flowers in May. Dense forest trail from Yuksom to Tshokha. Grassy meadows after Thansing. The best time to trek is from April last week to June end.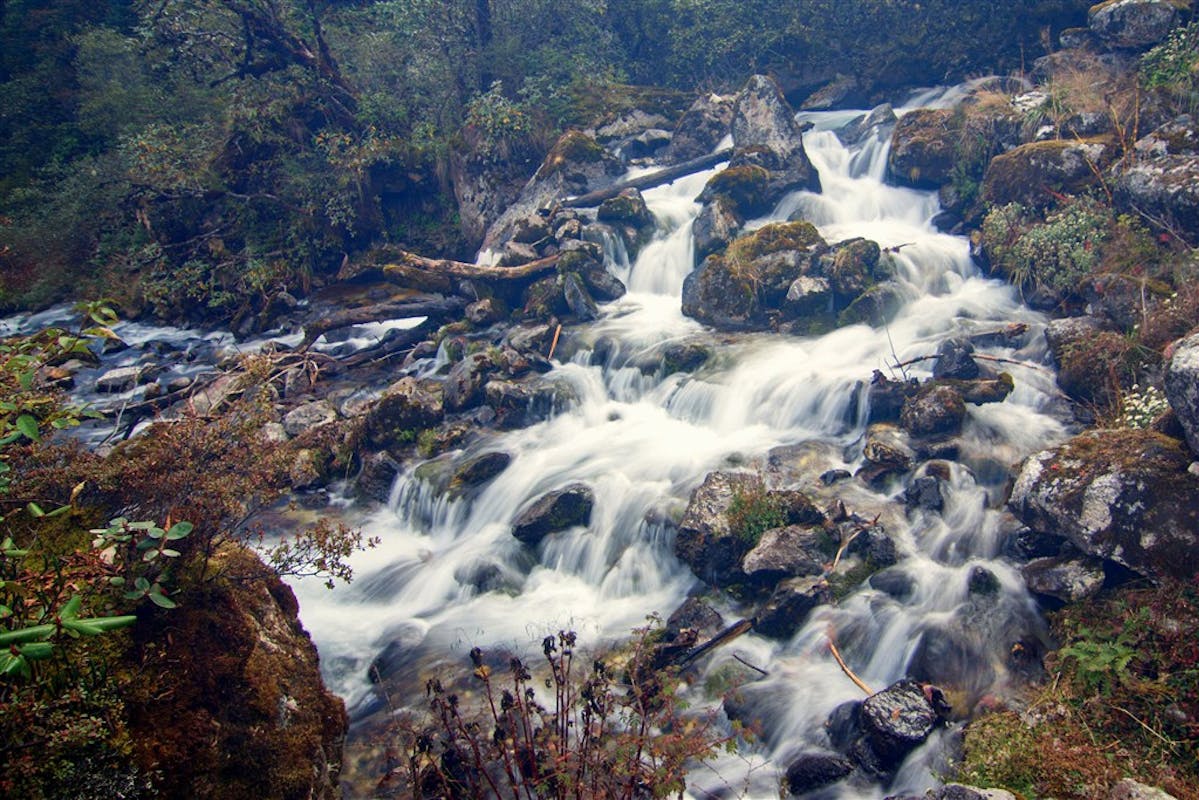 PC: Krishna Chaitanya M
Monsoon (June-July-August)
The North Eastern region of India is home to one of the wettest places on the planet. Sikkim faces heavy fog and torrential rains during these months. The southwest monsoon makes Goechala considerably difficult.
Torrential downpours make the trail dangerously slippery. Continuous rains can loosen the mud slopes and cause landslides which may block transport routes. The mist gives the views a blurry yet magical touch. It is generally not advisable to undertake the Goechala trek during the rainy season.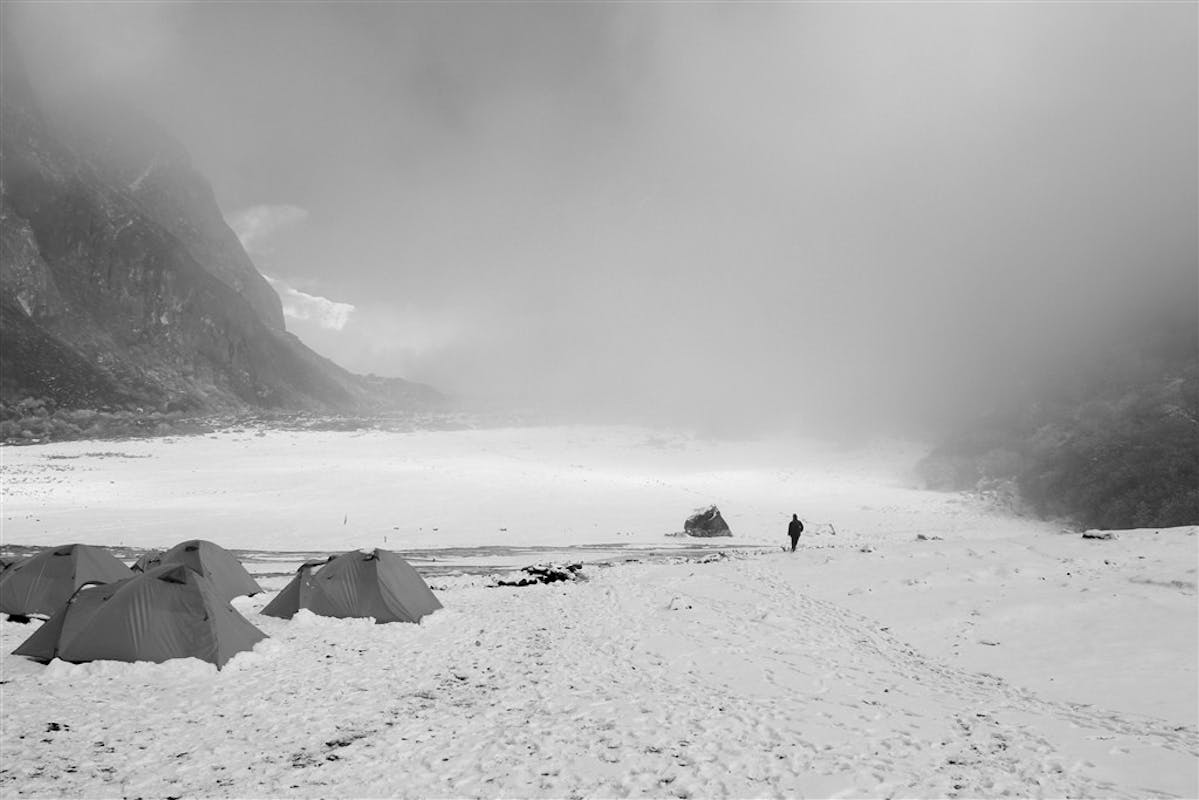 PC: Abhishek Vaddadi
Winter (Dec-Jan-Feb)
Trekking to Goechala in the winter months is extremely difficult (close to impossible). The slopes will be steep with ice. Trekkers will require prior experience and proper equipment for this trek.

Sign up for our much loved Weekly Mailer
We have terrific trekking tips, trek updates and trek talks to look forward to