What Makes A Good Trekker?
Share this story
This question often troubles me. What really makes a good trekker? As I observe hundreds of trekkers around me and often question myself, I realise a good trekker comes packaged with good virtues. The number of years spent in trekking is no indication of ingraining these virtues. Sometimes, these virtues are on display from the very first trek. What are these virtues?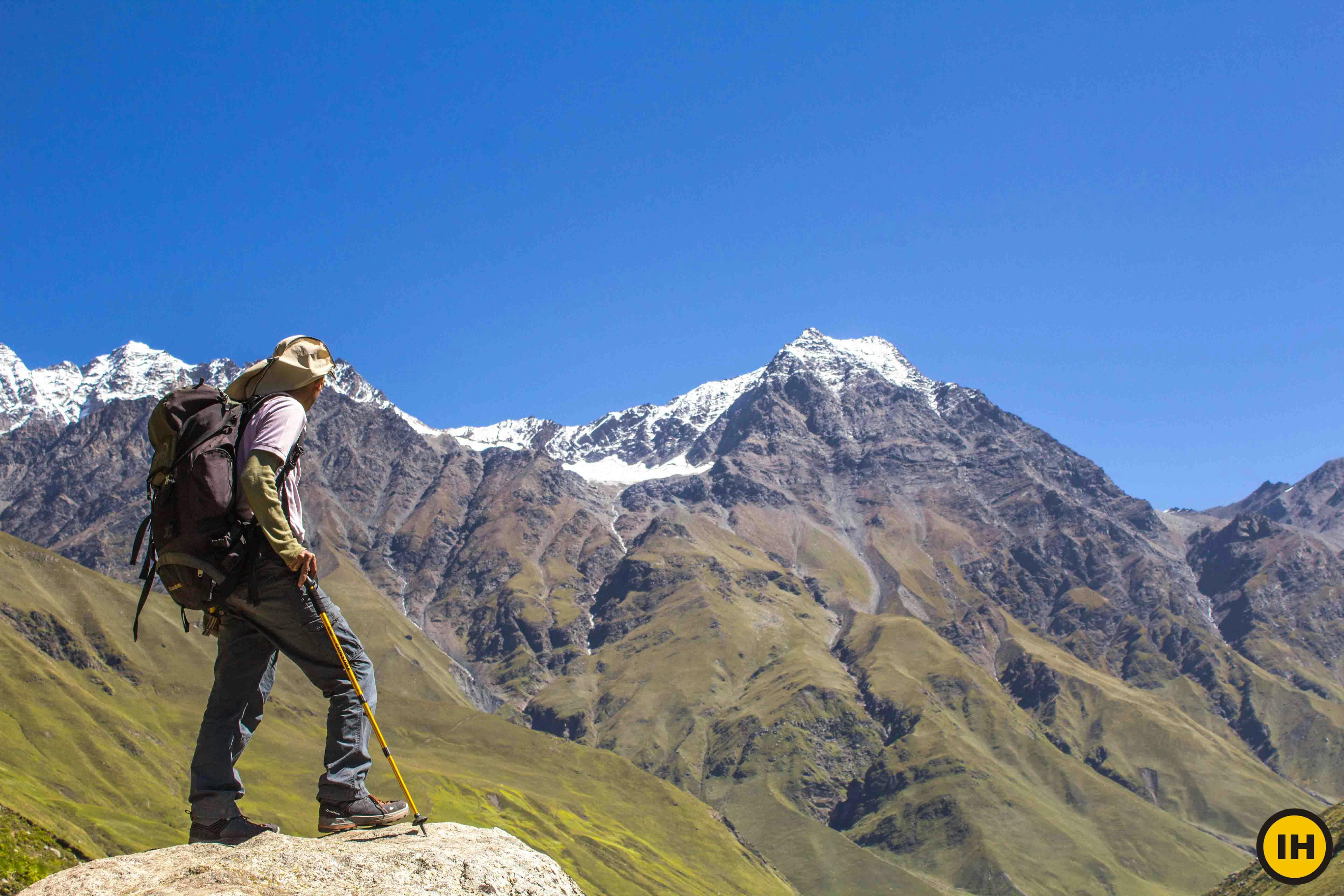 Humility is Godliness
Good trekkers, first of all, are humble. They are awed by the mountains, the rivers, the forests and the meadows. On a trek, they would stand alone for long moments soaking in the sights. They don't specialise in one sight. A good trekker would never say I love big mountains or I love snow. They just love trekking. Whatever comes with it, whether rain or sunshine, they are okay with it.
Giving is better than Getting
They never ask for things but are always ready to give. Sharing their lunch, their water and their gear isn't something that has to be taught to them. They don't differentiate between young and old or between their friends. The time of the day or the moment doesn't matter when it comes to sharing.
A Helping Hand
In the same vein, they always help. They often lend a hand at a cost to themselves but rarely ask for help. They'll rarely tell you what to do or how to do things. And they rarely advise.
Efficient and Independent
They always pack light. They never pack for "if" moments. On a six day Himalayan trek their backpacks rarely cross 8-9 kgs. This includes their woolens. They are not supermen or extra immune to the cold but just pack sensibly. Also, they almost always carry their own backpacks.
Fitness Comes First
They are fit. This aids them to walk smartly and end the trek comfortably. They rarely tire and can go on because they have an energy reserve to wander around camp sites or deviate from known trails. They love doing this.
Frugal With Food
They eat frugally on treks. If it is a long trekking day they bite into a fruit or munch some biscuits. They always like to eat at camps. It isn't necessary for them to eat chocolates or toffees to feel energised. They seem to draw their energy from the task in hand.
There are other virtues that I could add to these. However, they would be extensions to the core values that I have listed here. I am curious to know your views on what makes a good trekker. Do share in the comments box below.
Sign up for our much loved Weekly Mailer
We have terrific trekking tips, trek updates and trek talks to look forward to