15 Winter Trek Tips that Experienced Trekkers Swear By
Share this story
I am always surprised at the amount of knowledge our trekkers have about trekking. In fact knowledge is something that I love about Indiahikes.
When we say we stand for information and that today we are the largest database of trekking information in India, people often only connect the vast amount of trek documentation that we have done. 
They miss out on these nuggets of information that we have in our store. Information that we have collected over the years.
Today I present you 15 winter trekking tips that our trekkers have shared with us on our Instagram page. Each of them is worth its weight in gold. 
They are practical, easy to implement, and perhaps some of the best hacks on winter trekking I have come across. 
Without further ado, here we go.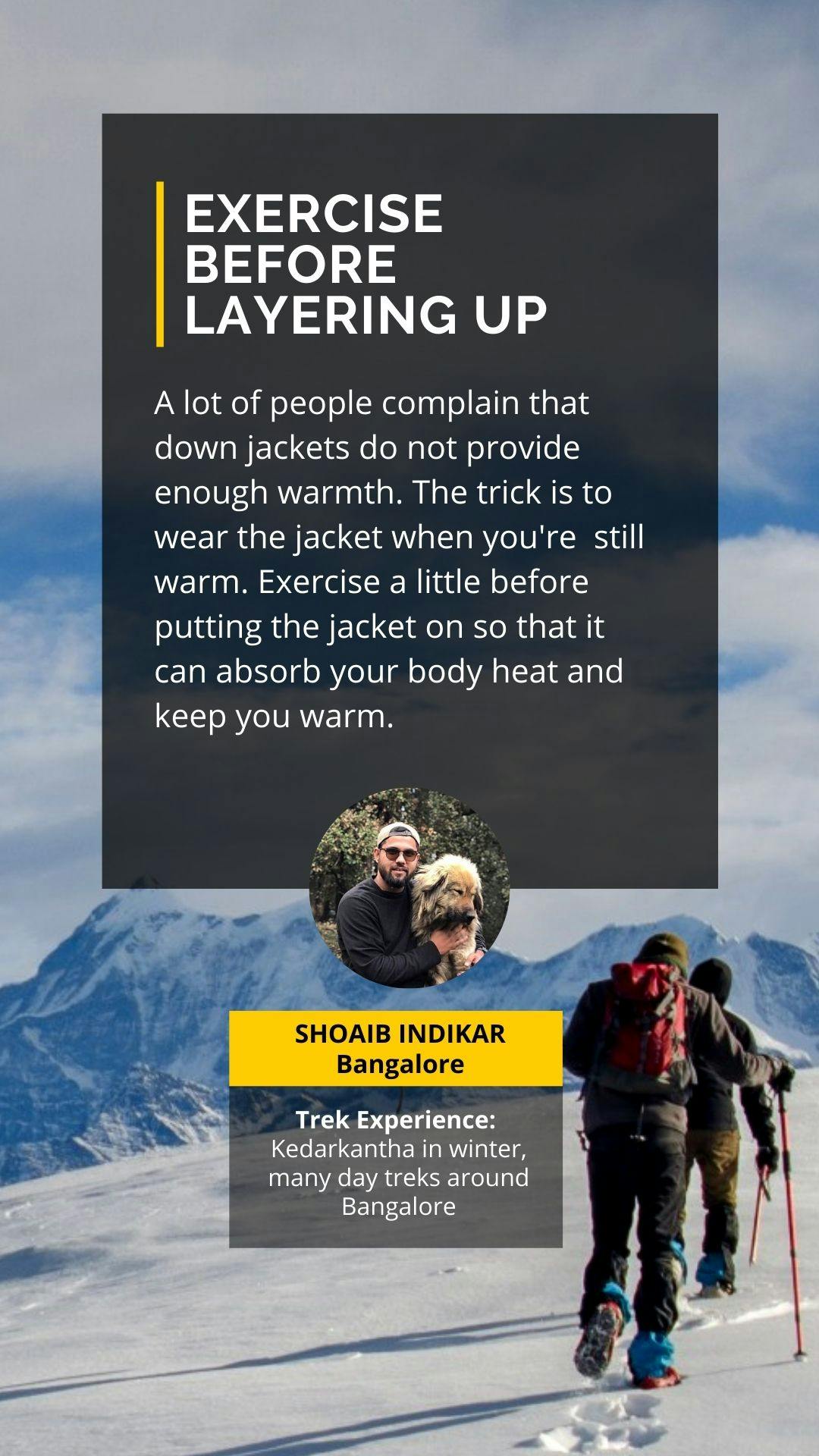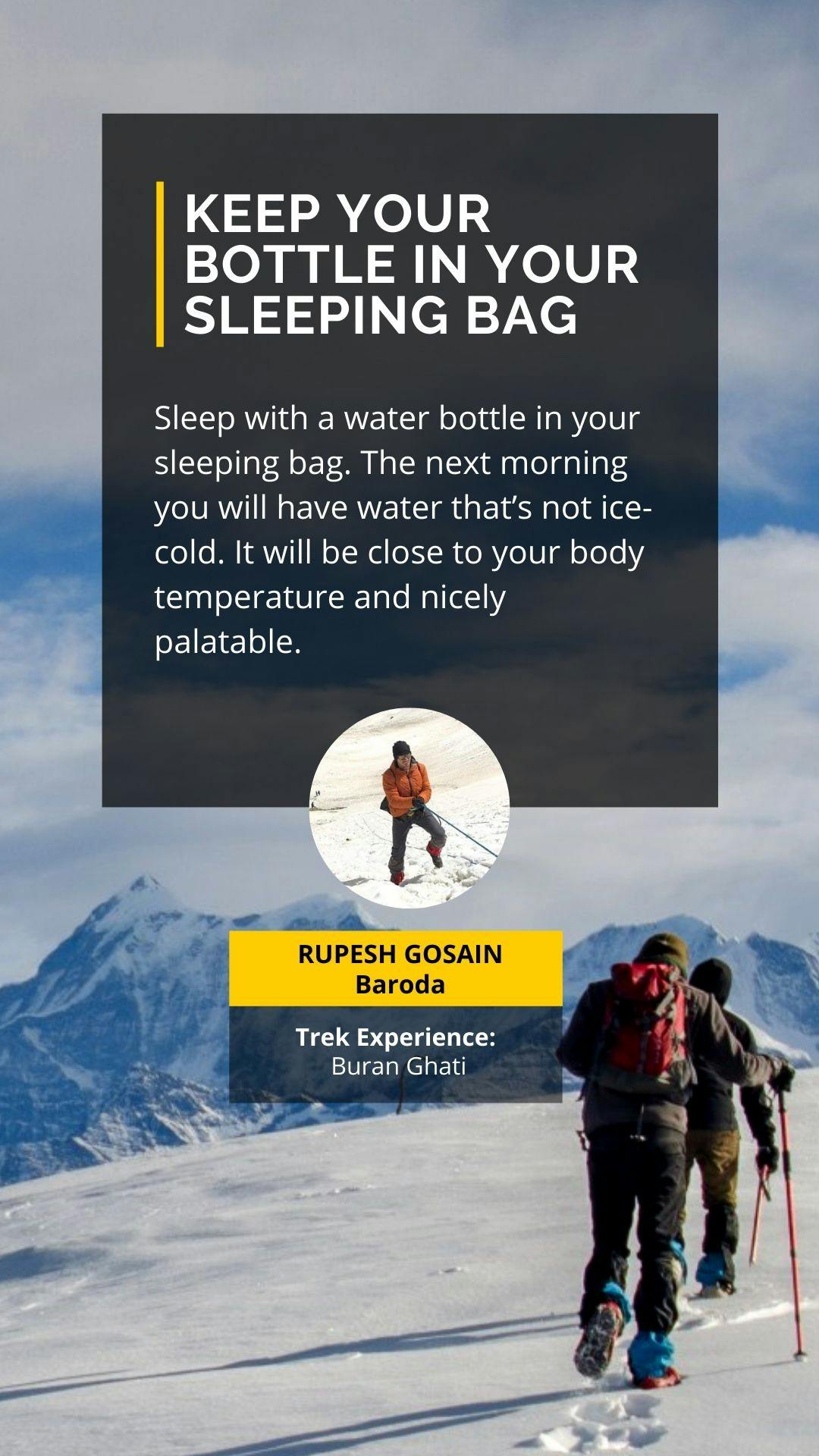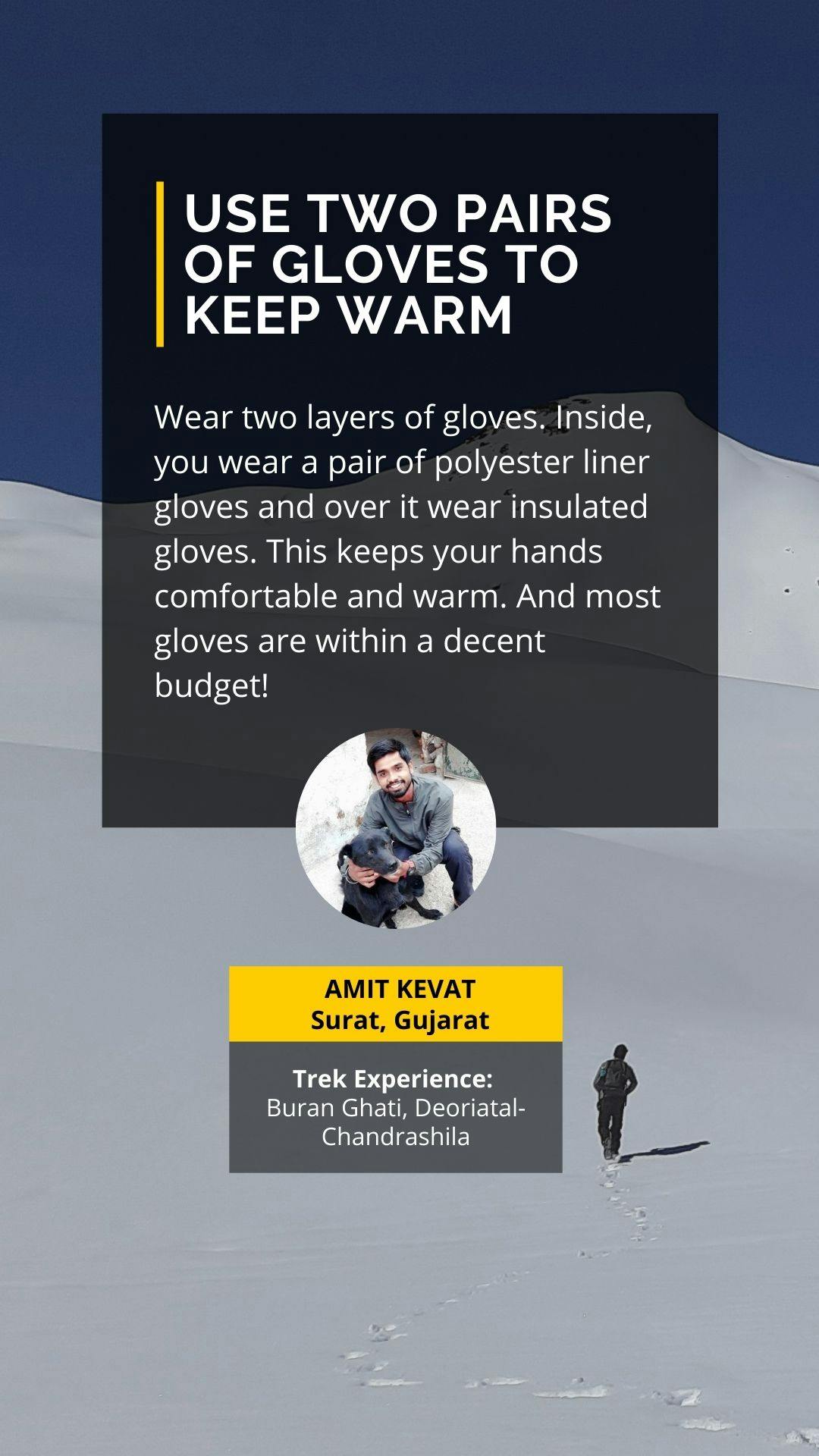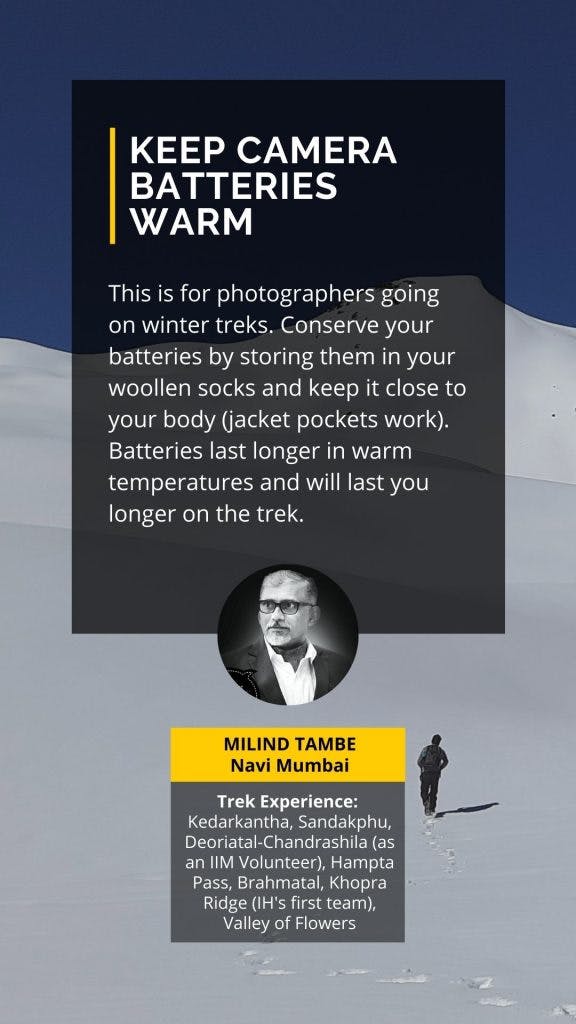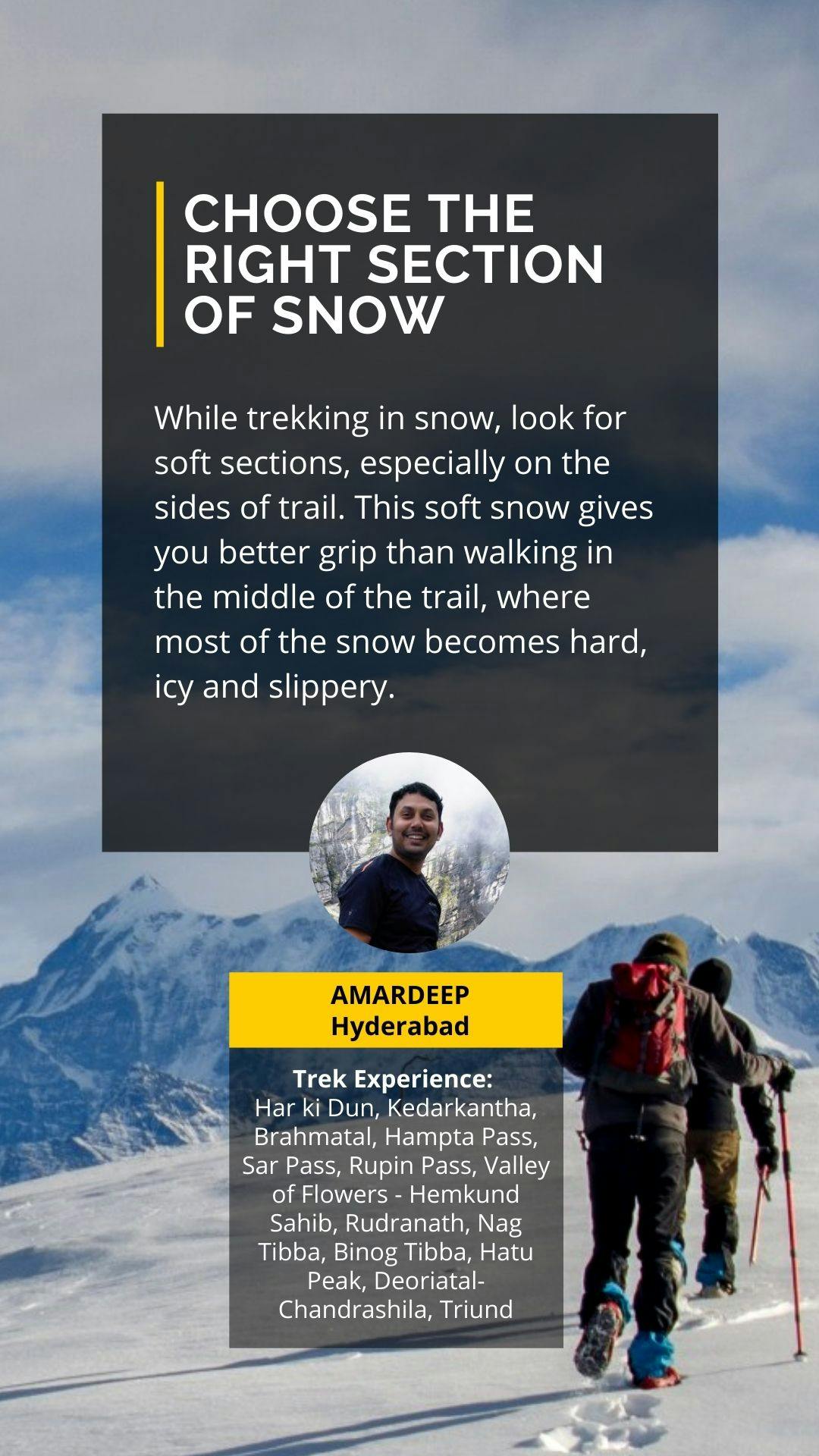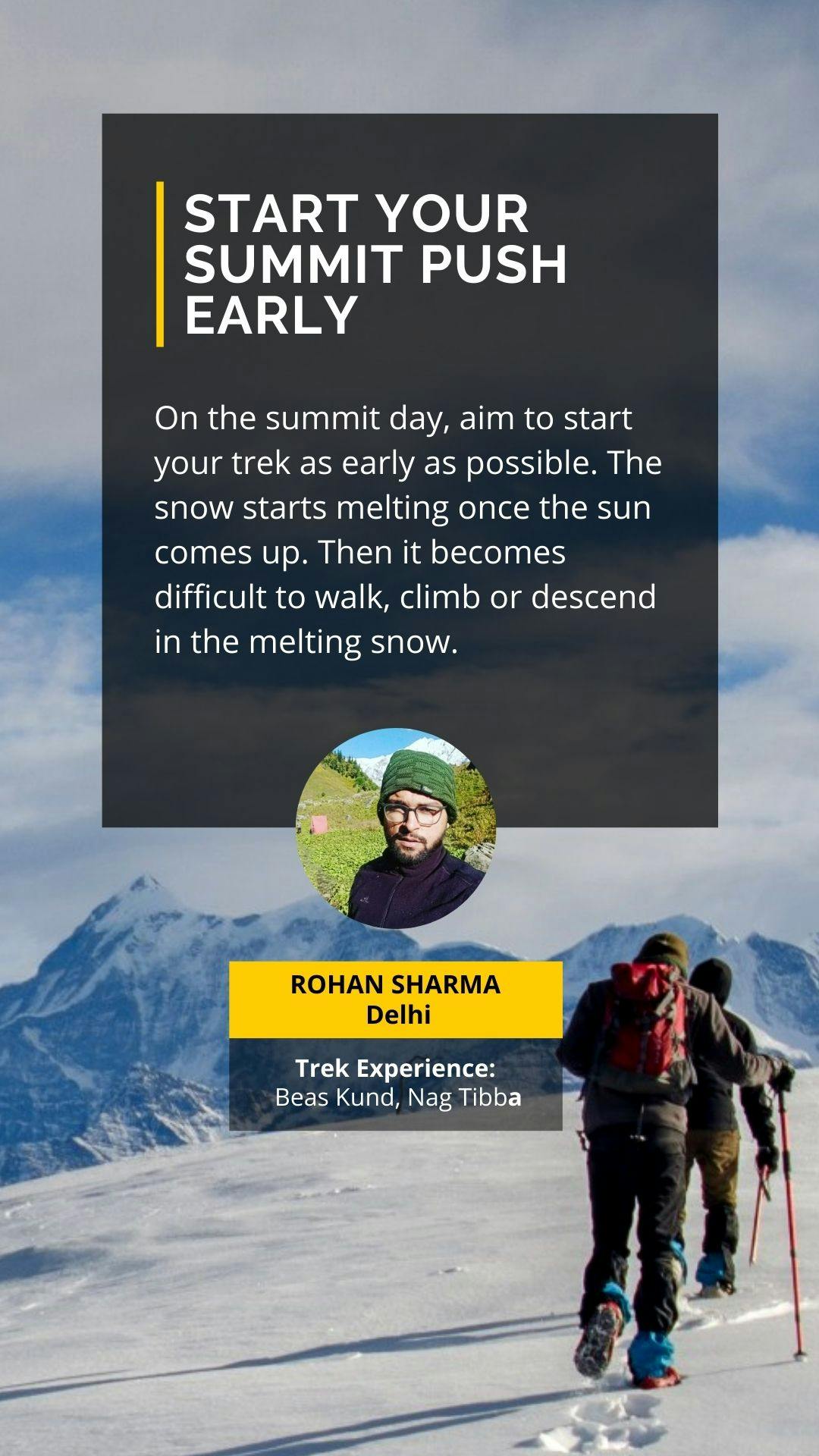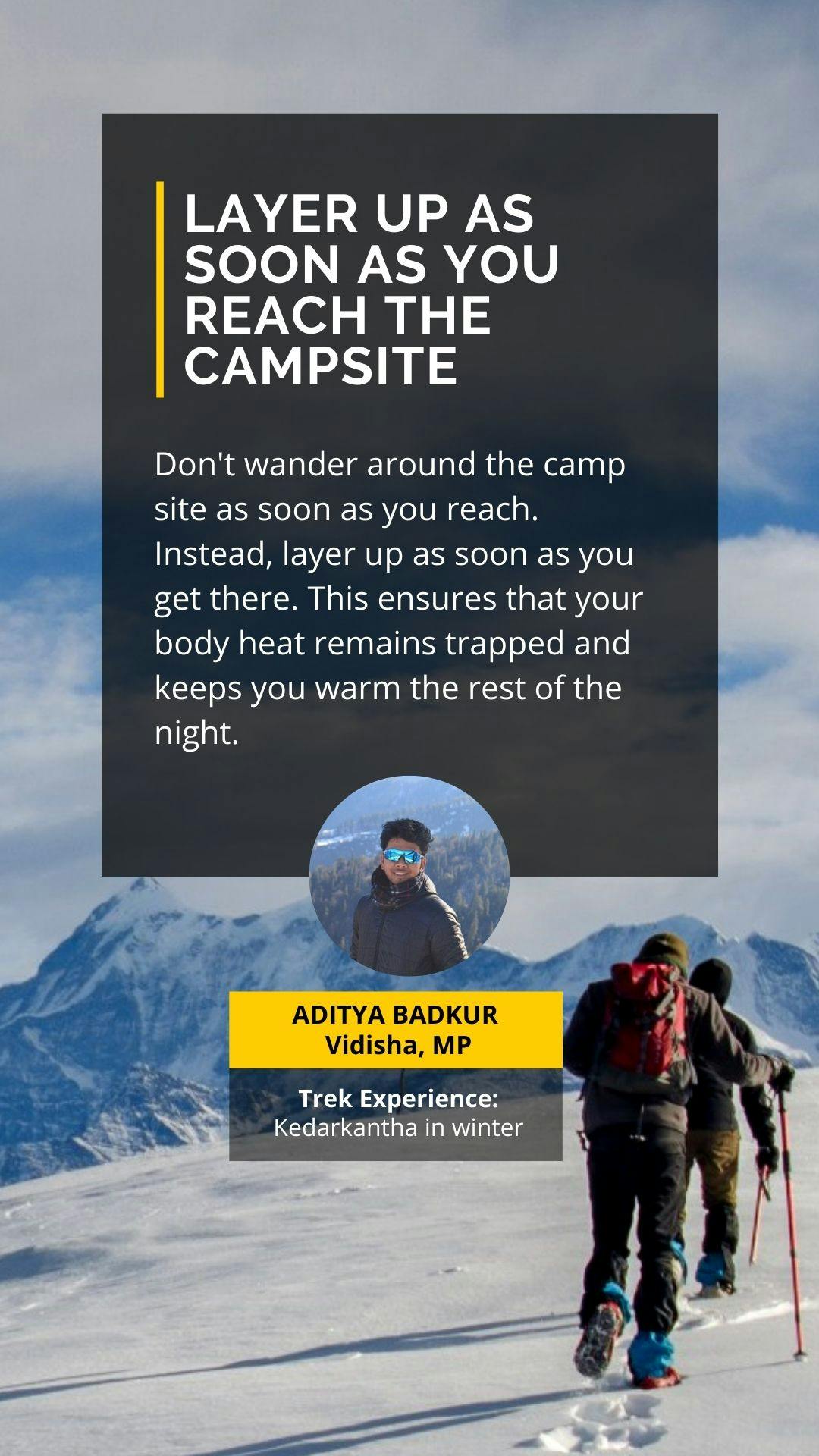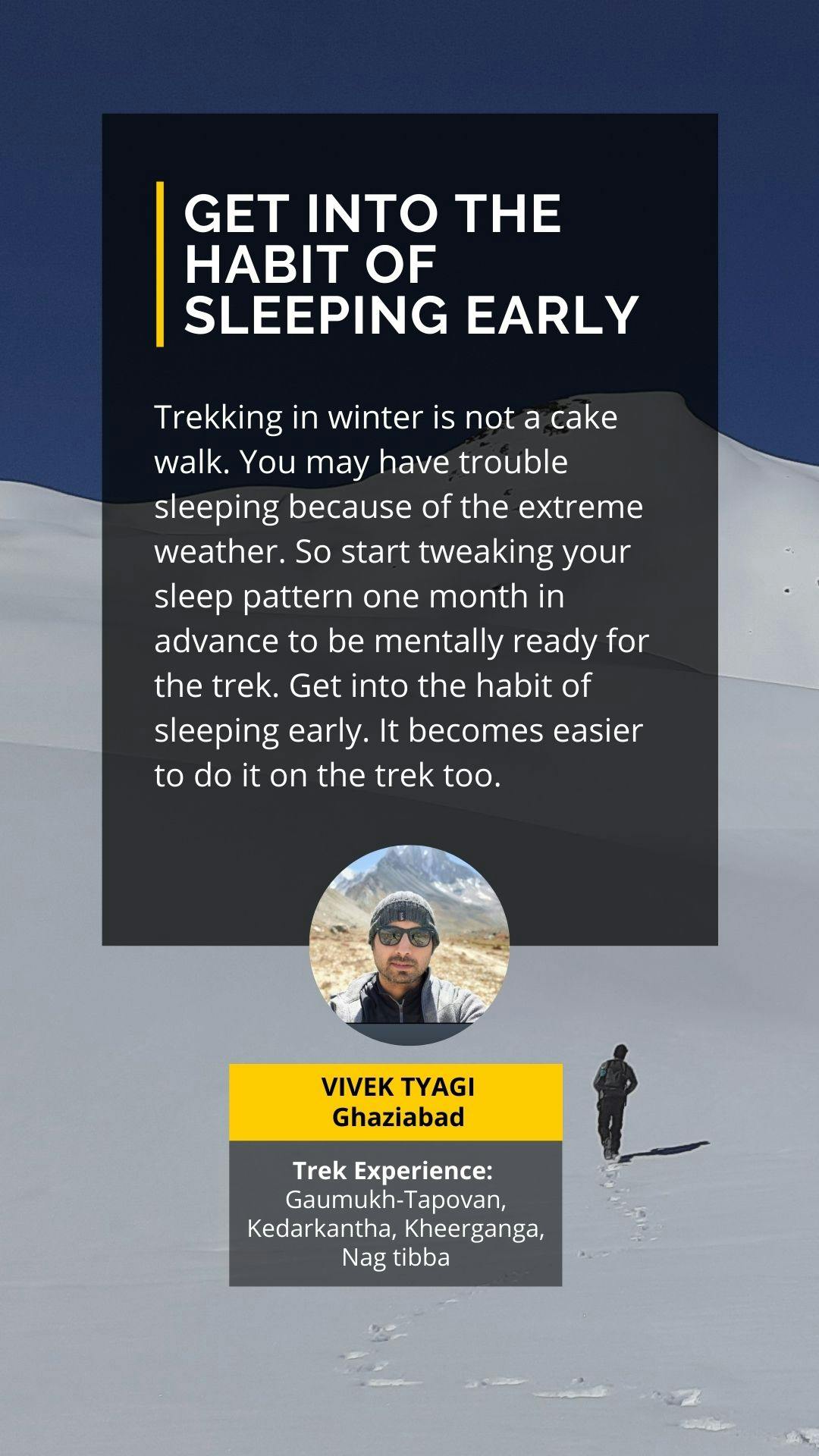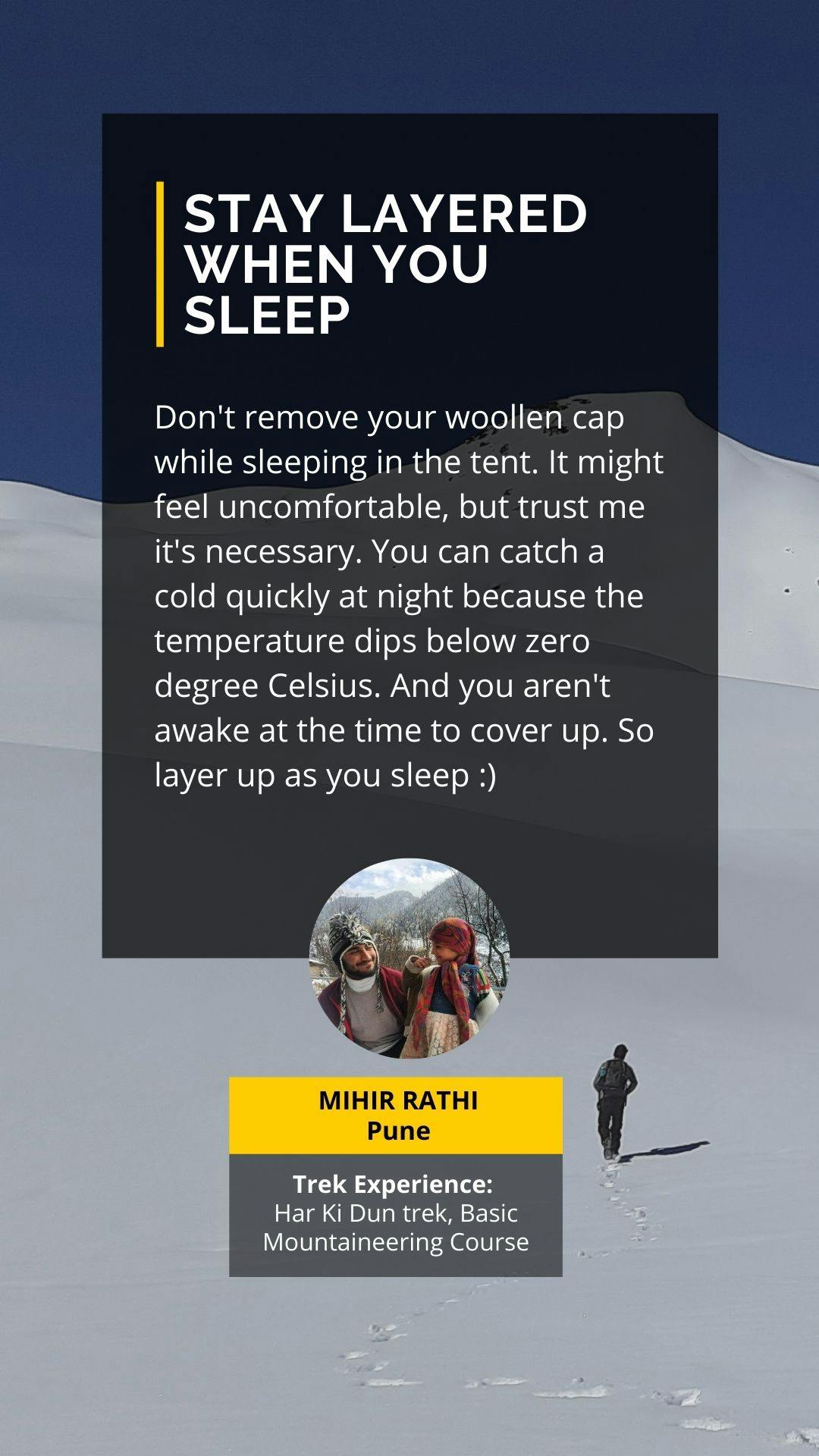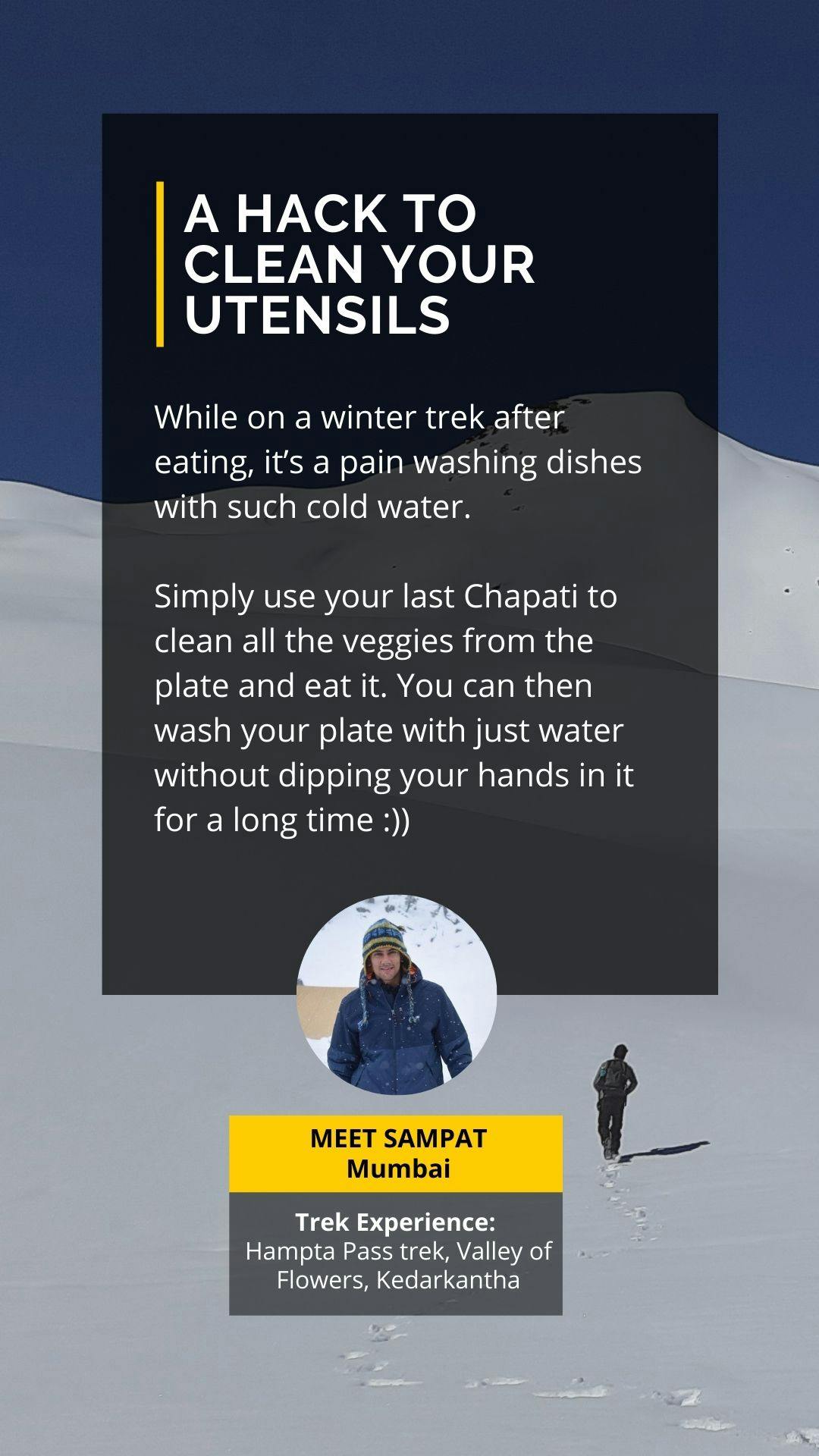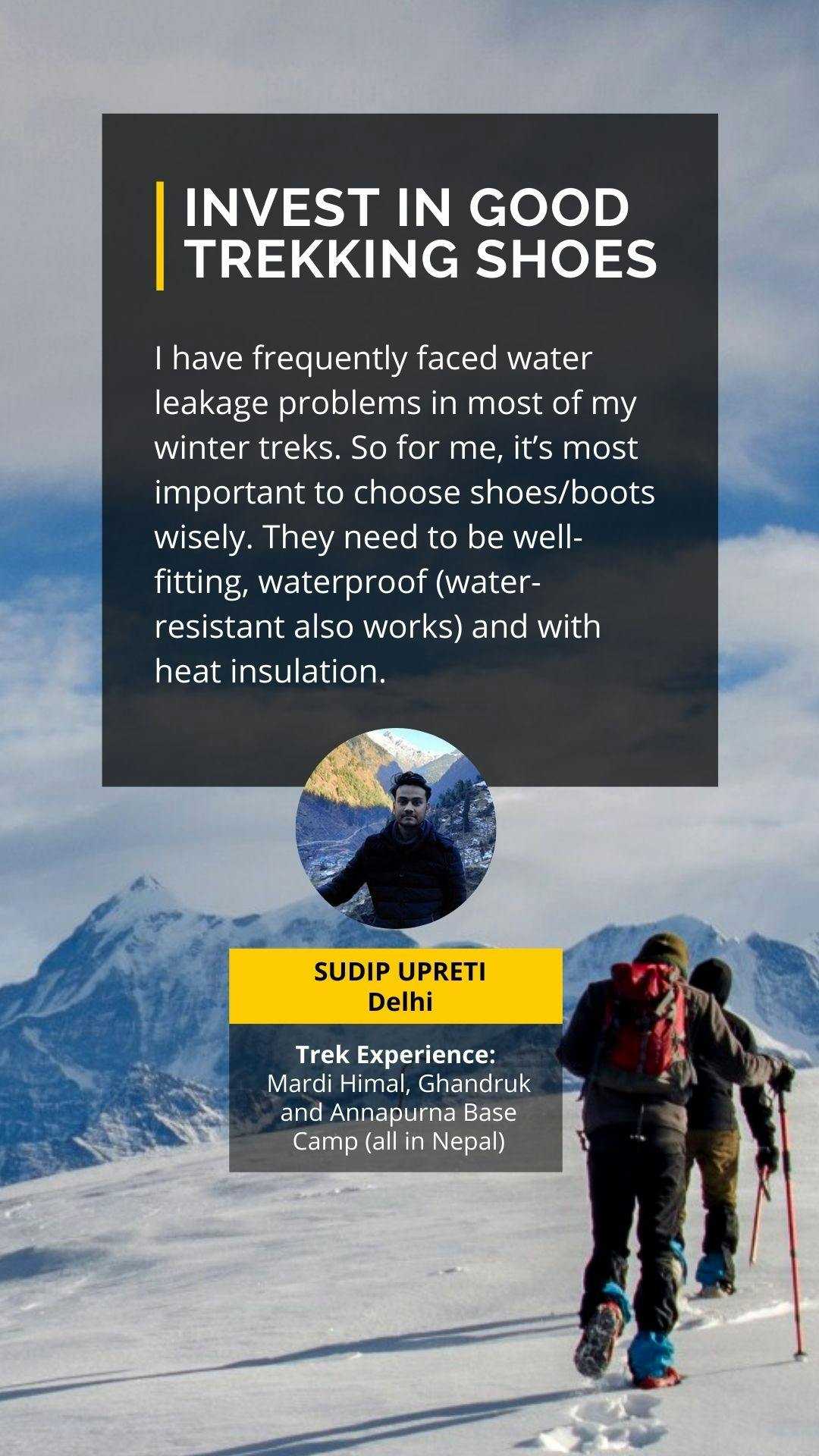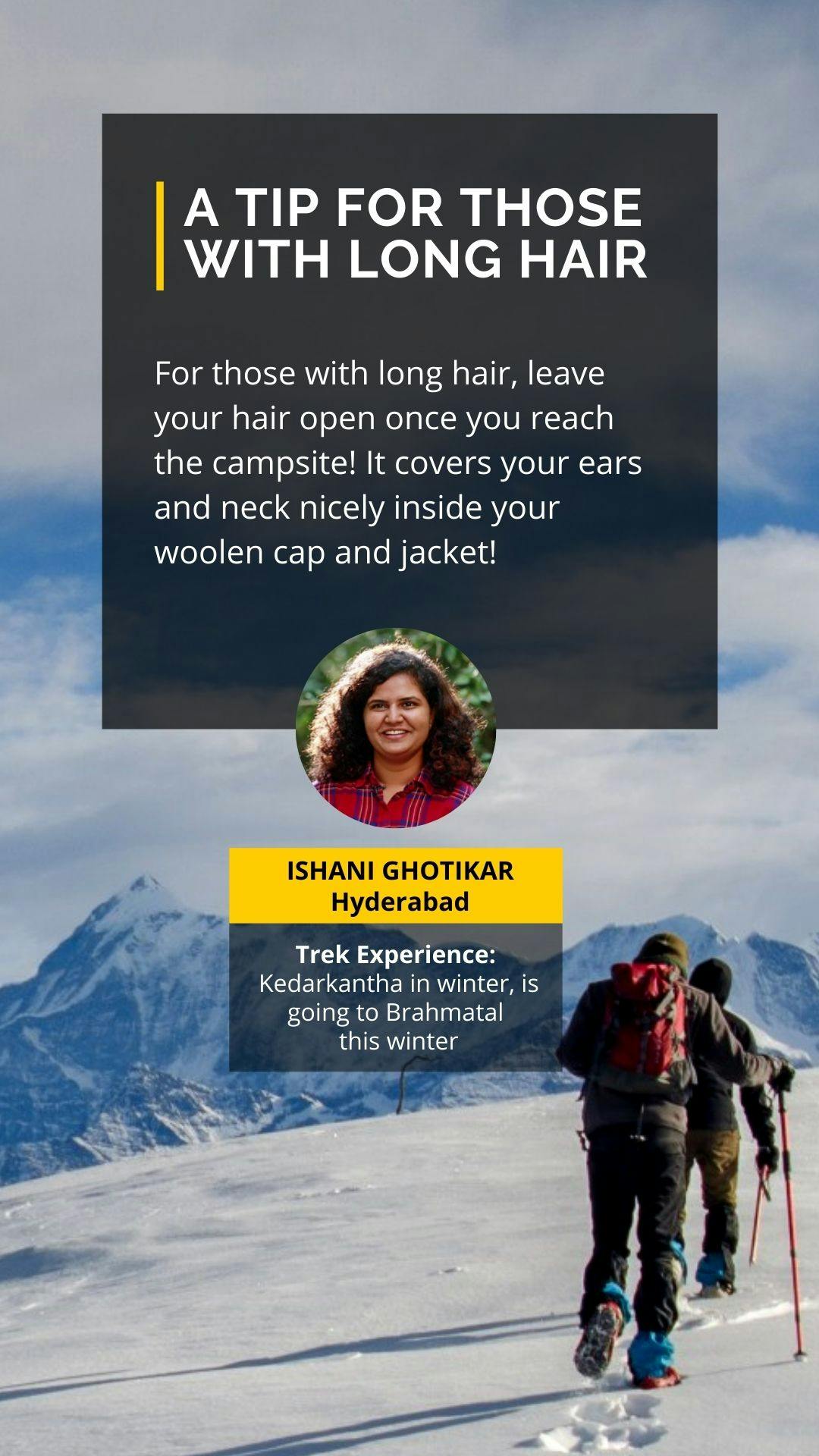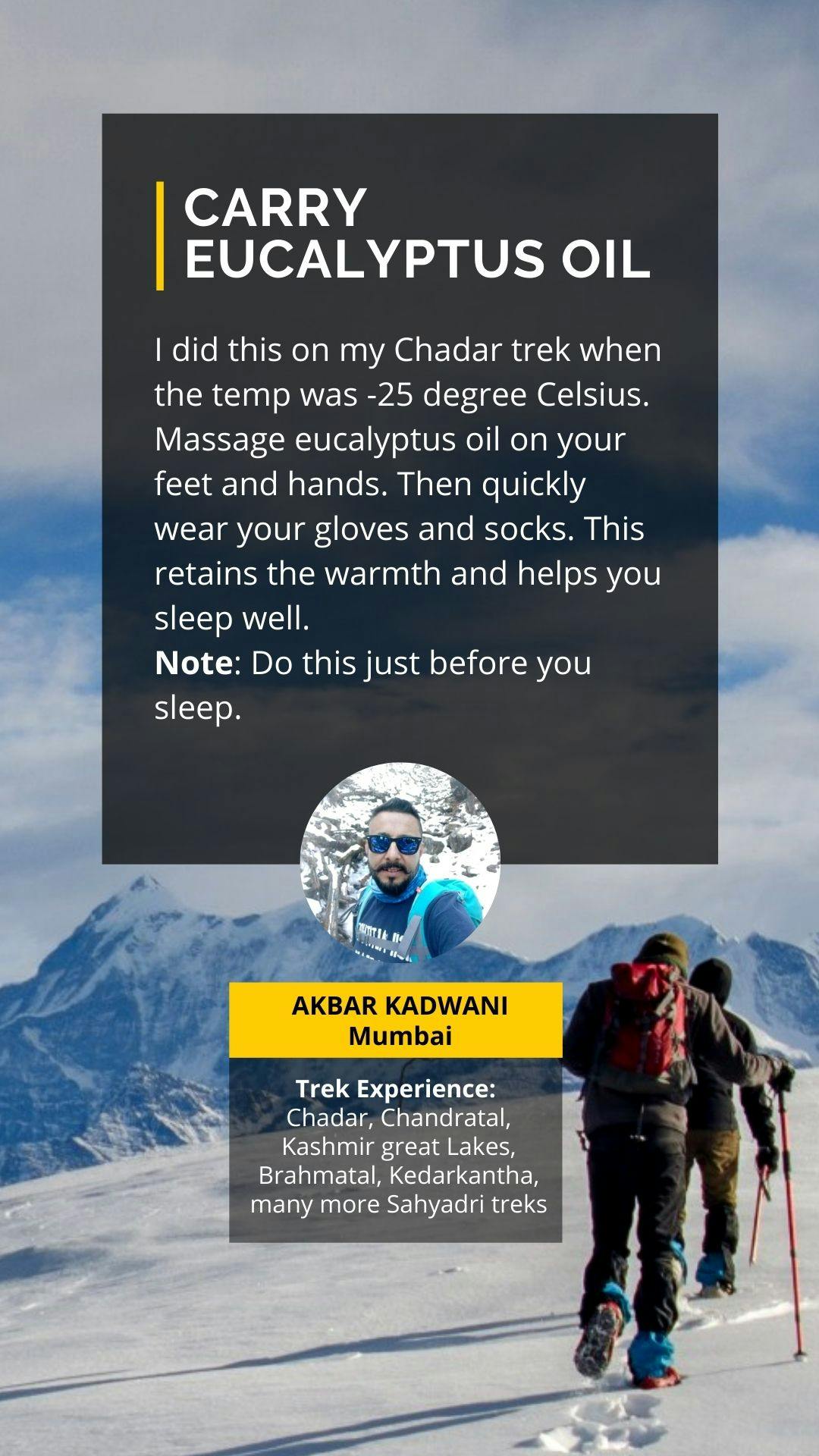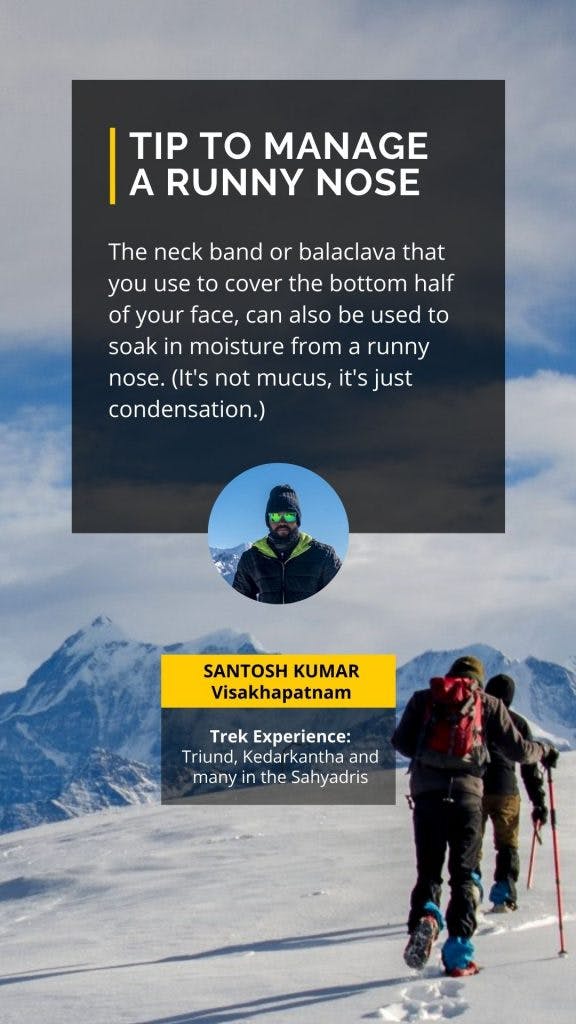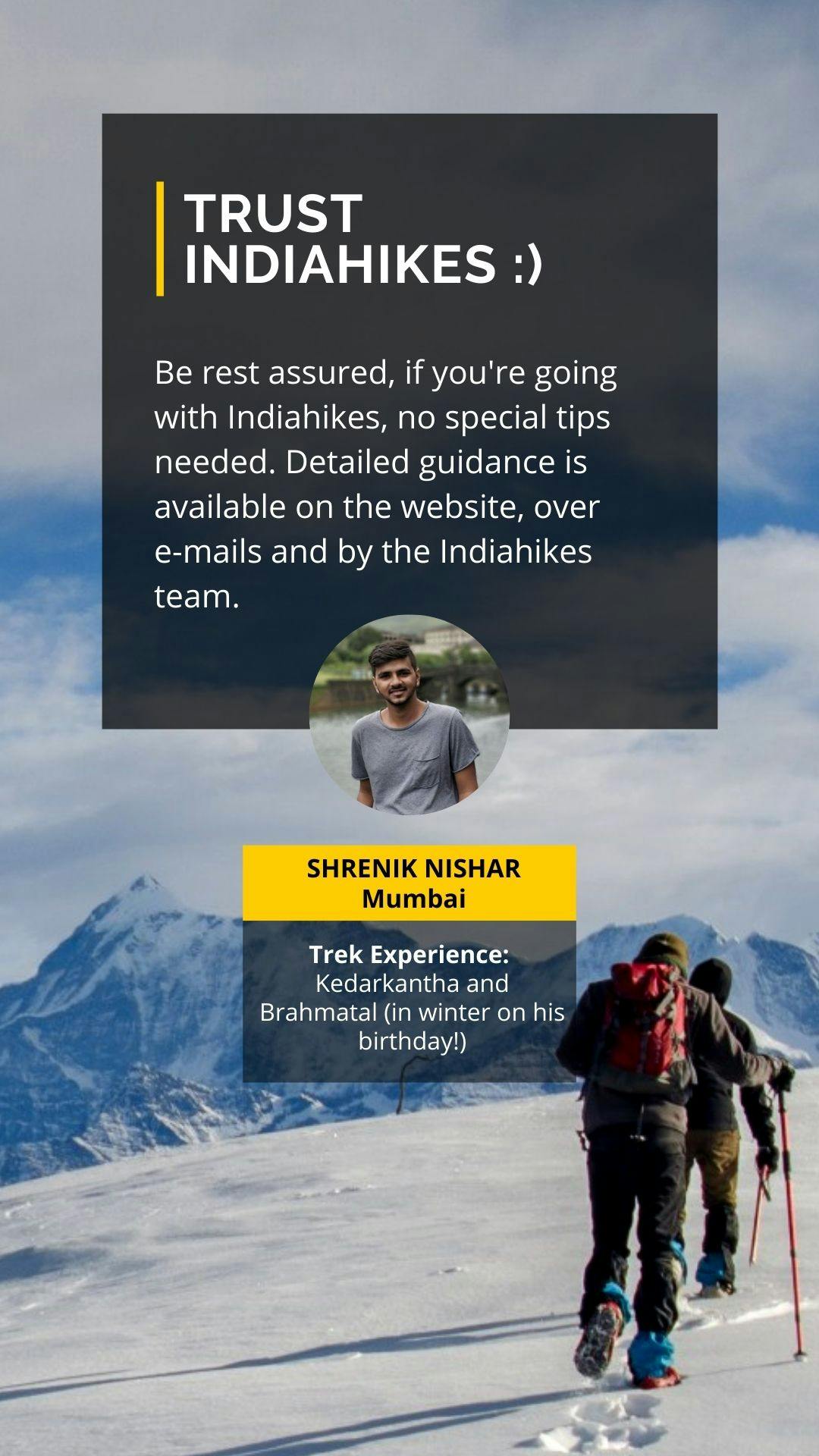 On a side note, our winter treks are back! Almost all our winter treks are booked out. If you are still looking to find a place, do register quickly. If you don't find a slot, email suhas@indiahikes.com personally to help guide you on other options. Suhas, is the head of our Trek Coordinator's team. 
Also, even though our treks are booked out, there is a strict 31 point Covid protocol in place. We don't want anyone catching covid on our treks. 
If you know of some nifty winter trekking tips that I missed, do share with me in the comments section of this blog. 
Stay warm and happy trekking!
Sign up for our much loved Weekly Mailer
We have terrific trekking tips, trek updates and trek talks to look forward to