We're Looking For A Full-Time Graphic Designer To Work With Us
Share this story
We're Looking For A Full-Time Graphic Designer To Work With Us
Category Photo Contest
By Aditya Shankar
2018-07-04
The content team at Indiahikes is on the lookout for a Graphic Designer.
We think you will love a career in the world of treks.
Here's why. With a reach of more than 1 lakh viewers per month, Indiahikes is India's largest trekking organisation spreading information about treks in India. We generate a lot of content ranging across emails, articles, brochures, merchandise, videos and social media posts. The amount and variety of ideas that you can work on and deliver are enormous. 
Your work may take you from designing t-shirts to working on branding on mountain slopes. The designs that you roll out today will be live the next day for the entire world to see. You have an exciting opportunity to create and lead in the digital marketing space.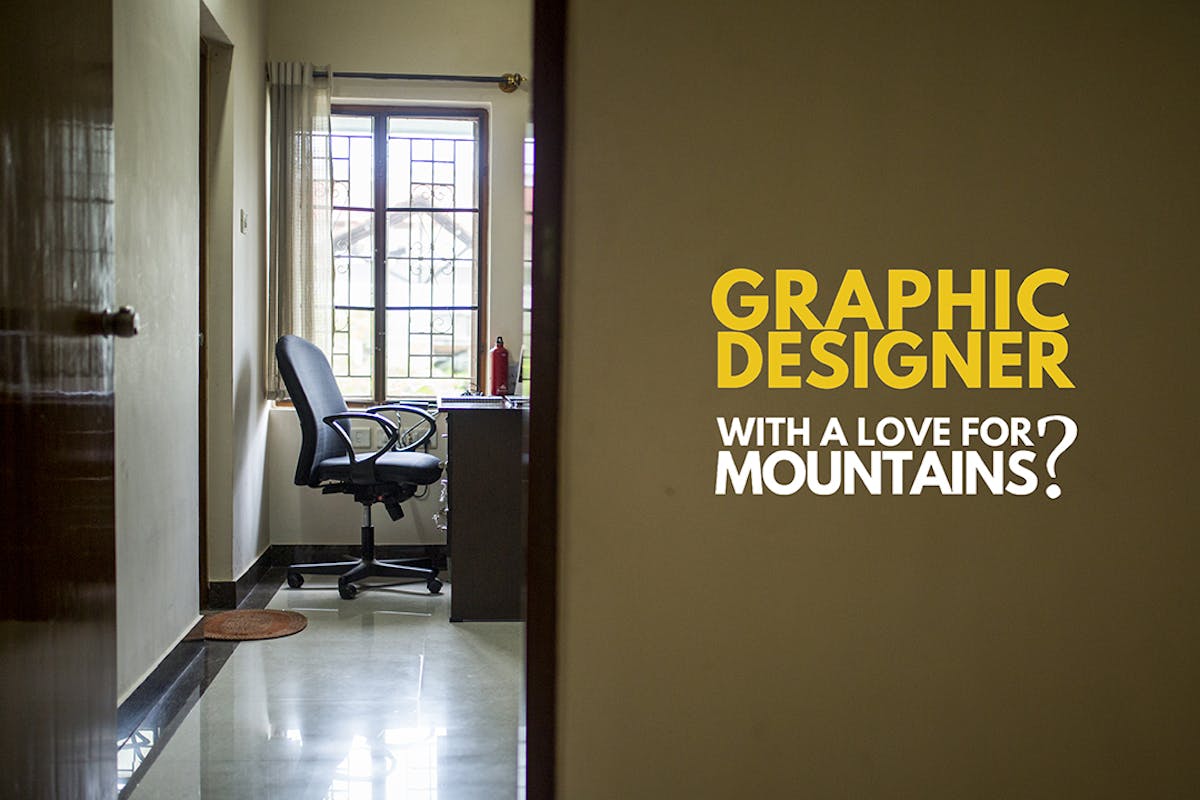 This could be your place in our office in Bangalore. Picture By: Harikrishnan.
Here's what we expect you to have:
1. Excellent graphic design skills – We want you to churn out good design ideas for our campaigns whether online or offline. 
2. Proficiency in a professional design software (e.g: Adobe software suite, CorelDRAW) – Every superhero needs a superpower. We believe you need to be super efficient with these tools to make your life easier.
3. Basic understanding of marketing campaigns – Since you will be working on multiple marketing collaterals, a past experience of working with marketing teams is preferable.
4. Knowledge of trekking industry is a major plus – You have an undue advantage if you are a trekker. We sincerely believe that our love for the mountains drives each one of us at our work.
5. Background in art is a another plus.
Job Type: Full time at our Bangalore office.
Salary starts between Rs 4.2 and 4.5 lacs per annum based on your experience and skill.
Here's how you can apply:
Email Sandhya: sandhya@indiahikes.com 
arjun@indiahikes.com
Subject: Working with Indiahikes – Graphic Designer.
What to include in your email application
Your recently updated resume (mention your relevant design work experience in detail).
Include two relevant samples that show your best design work and creativity.
Write a paragraph about why you wish to work at Indiahikes.
If you have any trek experience, mention it in the email.
If your resume is shortlisted we will contact you within 7 days of your email application.
Apply now. If you know someone who would be interested in this profile, share this article with them on Whatsapp, Facebook, LinkedIn and Twitter.
What you should do now:
1. If you want to know more about working with us: Head over to our careers page. We have lots of positions open. We also have lots of applications coming in. So the sooner you apply, the better.
2. If you are looking for treks to do: Then head over to our upcoming treks page. You'll find all our Himalayan treks there.
3. If you want to see the 13 best treks of India: Then get our guide here.
Sign up for our much loved Weekly Mailer
We have terrific trekking tips, trek updates and trek talks to look forward to