How Becoming A Trek Leader With Indiahikes Taught Krupa To Face Her Pr...
Share this story
How Becoming A Trek Leader With Indiahikes Taught Krupa To Face Her Problems
Category Transformation Stories
"I have been working in the mountains for quite some time.
Looking at all those beautiful photos from my mountain adventures on Instagram, a lot of people feel that it's a very dreamy life. But there's a lot that goes behind.
Climbing isn't an easy task at all. Especially when I have to take responsibility for a team of people.
I have been thrown off by a lot of challenges. Sometimes the weather is not keeping up well, sometimes I'm myself not well or there are numerous other uncertainties.
One thing that mountains have taught me is to be more resilient.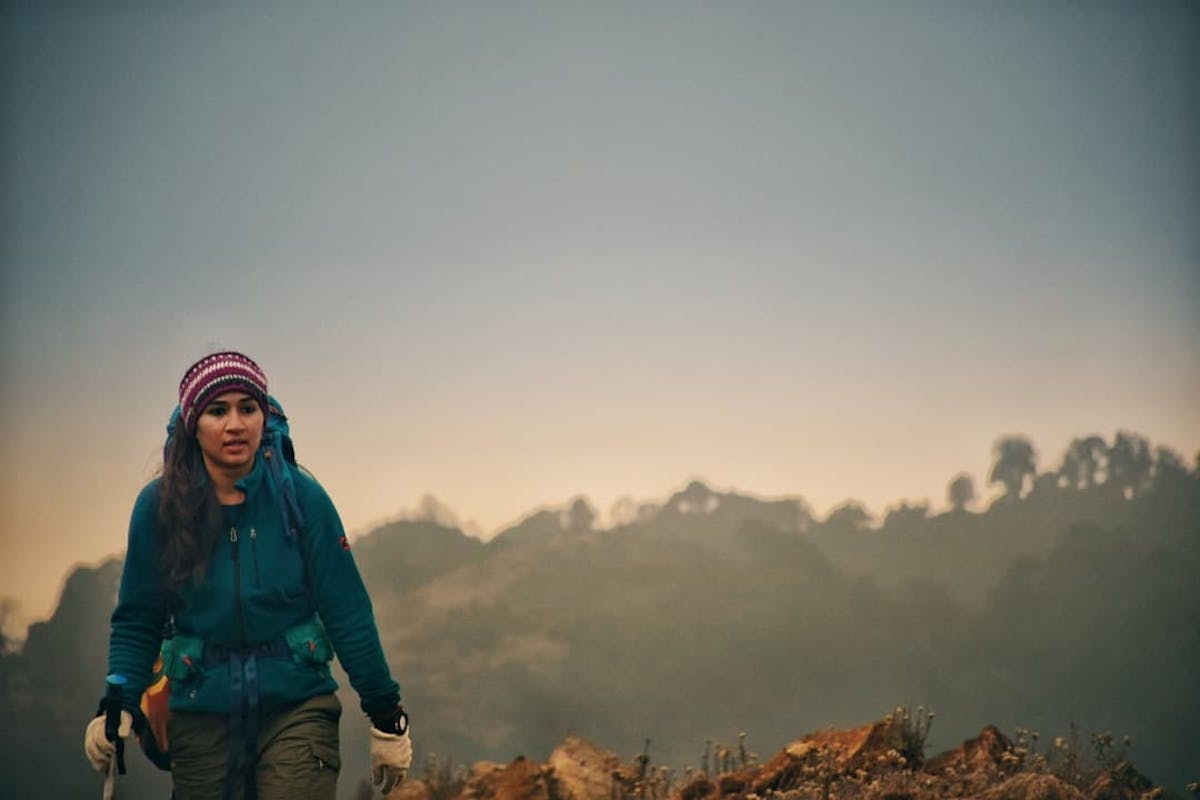 A day in the office for Krupa
If I have to share a personal story. I escaped from my city Mumbai running away from something. I didn't have the courage to face that.
But when I came here, I had more reasons to run away. Because I was out of my comfort zone. There were many challenges thrown at me, so many uncertainties that were on their way.
What I realized is, the only way out is when you go through it.
I remember when for the first time I was stuck in a very heavy snowstorm which I never wanted to face. At that point, the only way I could move out of it was to go through it.
So, it's important to be resilient in such situations.
The challenges I faced didn't break me. It was only when I kept moving that I started growing as a person and learning more.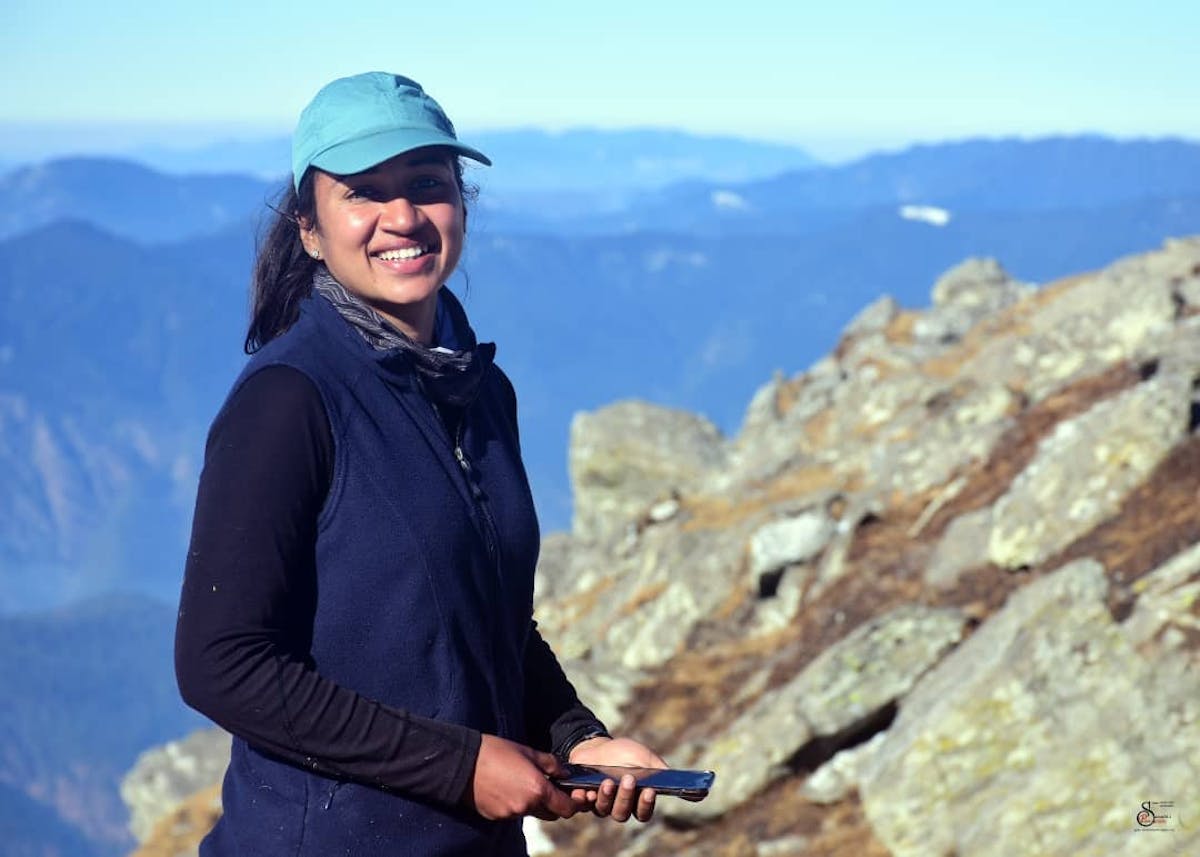 Krupa during one of her expeditions
I also feel that we are a strong reflection of the people we spend most of our time with.
When I first joined Indiahikes, the kind of people I met here was very different. I never really felt that I would meet such people in my work life.
You don't really feel that the people here are your colleagues, they naturally become your family. It doesn't really feel like an office environment. It feels like a family.
I have worked with a few other organizations previously however, there was no emotional connection and involvement with them or the work I do.
When I came here, the culture and values of the organization were being practised so strongly.
I think what has kept me going so far is the fact that I hold the same values at priority in my life and Indiahikes enables me to practice them every day."
- Krupa Vyas, Indiahikes Trek Leader
Sign up for our much loved Weekly Mailer
We have terrific trekking tips, trek updates and trek talks to look forward to