Clean up drive organised by Yuksom panchayat and Indiahikes
Share this story
Green initiatives have been an integral part of Indiahikes' DNA. Now, in collaboration with the local village panchayat in Yuks0m, IH looks forward to launch a clean up drive from Yuksom to Sachen in Sikkim
On November 19, 2014 Indiahikes will join hands with local village panchayat headed by President Shri Buddha Hang Limboo in Yuksom, Sikkim to organize a 'clean up drive' programme. The entire stretch from Yuksom Colony to Sachen Camp will be cleaned of all litter and waste that has been thrown around by 'Pollutocrats'.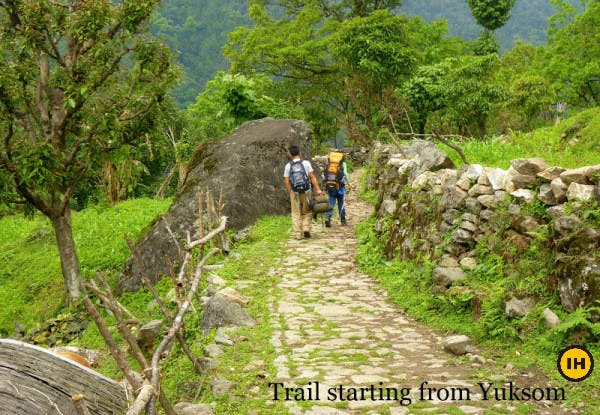 "The initiative was announced in a meeting on November 13, 2014 where the core discussion was around organic farming," says IH Trek Leader Parth Phalke after speaking to Khabindra Gurung, a member of Yuksom panchayat. Idea is to give each volunteer an Eco Bag for waste collection. And all the waste collected from the stretch between Yuksom to Sachen will be brought to Yuksom. This waste will then be deposited at the waste-segregation unit.
Phalke has reported that volunteers from Khangchendzonga National Park, members of Yuksom panchayat and locals from the village are expected to participate in this programme. The eco-initiative will begin at 10 am on Wednesday, and continue till dusk.
Sensitivity towards cleanliness of surroundings is a deep rooted value in the north-eastern part of India. And with the help of this clean-up drive the local panchayat and IH hope to strengthen the already existing value system amongst locals in and around Yuksom.
Stay glued in to this space for more updates on Yuksom's cleanliness drive.
Sign up for our much loved Weekly Mailer
We have terrific trekking tips, trek updates and trek talks to look forward to