Indiahikes opens up new Kedarkantha route
Share this story
Indiahikes opens up new Kedarkantha route
Category News
By Aswati Anand
2017-03-03
We have opened a new route to Kedarkantha
We have exciting news for our Kedarkantha trekkers. We will be taking a new route this season. The new route, which starts from Naitwar, goes through lovely oaks and pines, fantastic clearings and has superb access to the summit.
Why have we changed the route?
Kedarkantha, not without reason, is an extremely popular trek. With its popularity, the trail has been getting extremely crowded. Here are some of the reviews we received. "I felt there's too much traffic on the mountain. We summitted with 250 other people. Campsites are crowded as well." "Other organisations play loud music. It's so annoying. I come to the mountains for peace and tranquility. The whole purpose is broken when people like these are right beside our campsites. IH's crowd is great but can you do something about these other people?"
We agree with our trekkers. Most other organisations don't limit their batch sizes.  Which is why we explored a new route this winter. It took a long time to find the perfect route that would match up to the old route.
At Indiahikes, we firmly believe that new routes must be explored and brought out to the world. Every trail has something new to offer.
Why you'll fall in love with this new route
With the new route, we want to give our trekkers the feel of walking on a virgin trail. Most trekkers might be worried about not camping at the Juda Ka Talab campsite. But here's the best part. You go through the virgin trails in this fresh route and get to camp at the famous Juda Ka Talab and see Sankri. You get the best of both worlds. Here's what the itinerary looks like. 
| | |
| --- | --- |
| Day 1 | Dehradun to Naitwar |
| Day 2 | Naitwar to Jalouta |
| Day 3 | Jalouta to Pukhrola (new Kedarkantha Base) |
| Day 4 | Pukhrola to Kedarkantha Summit; descend to Juda Ka Talaab |
| Day 5 | Juda Ka Talaab to Sankri |
| Day 6 | Sankri to Dehradun |
The new trail hits the old route at Talkhetra (old Kedarkantha Base Camp), goes down to Juda Ka Talaab and ends at Sankri. 
If you're still not convinced, look at the pictures below. The January 2nd batch of Kedarkantha did this trail with our Trek leader Gurdit Singh.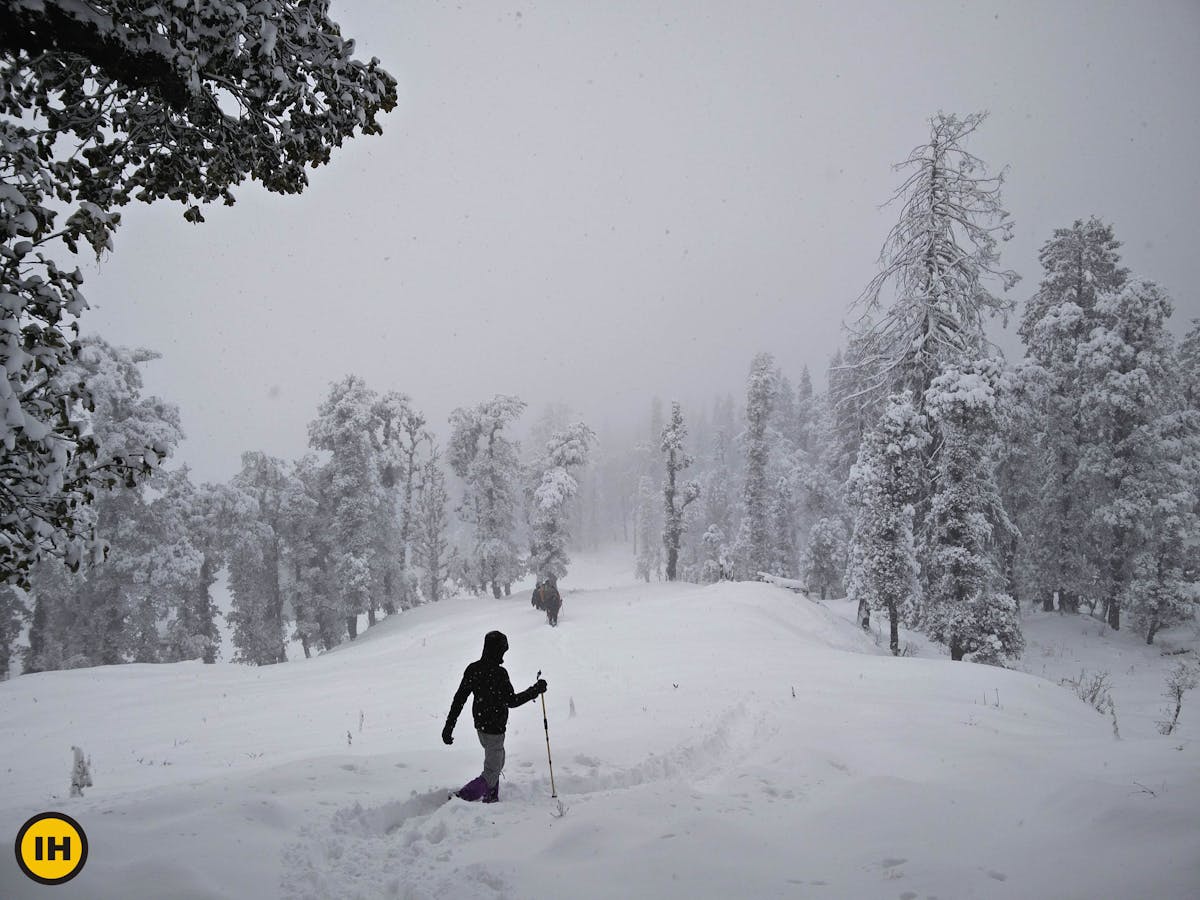 A stormy day at Kedarkantha. Picture by our trekker Chandrasekhar R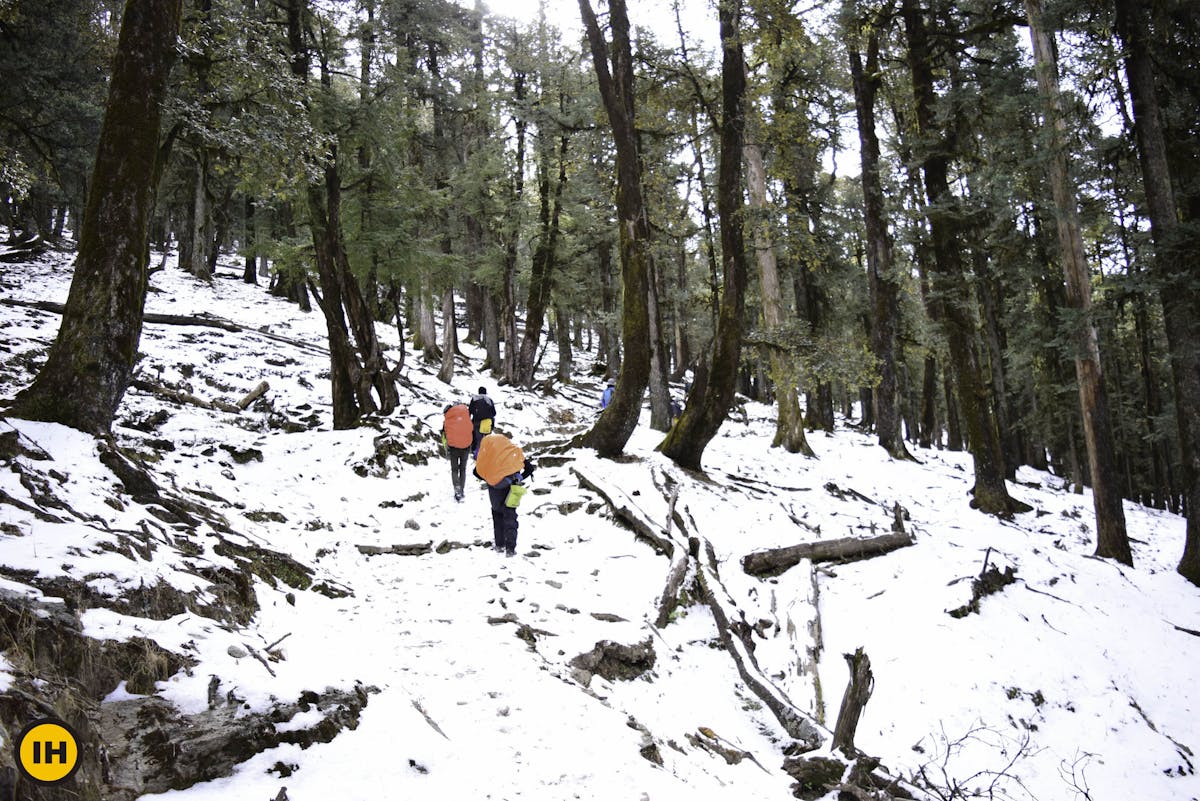 The lovely forests on our new route! Picture by Chandrashekhar R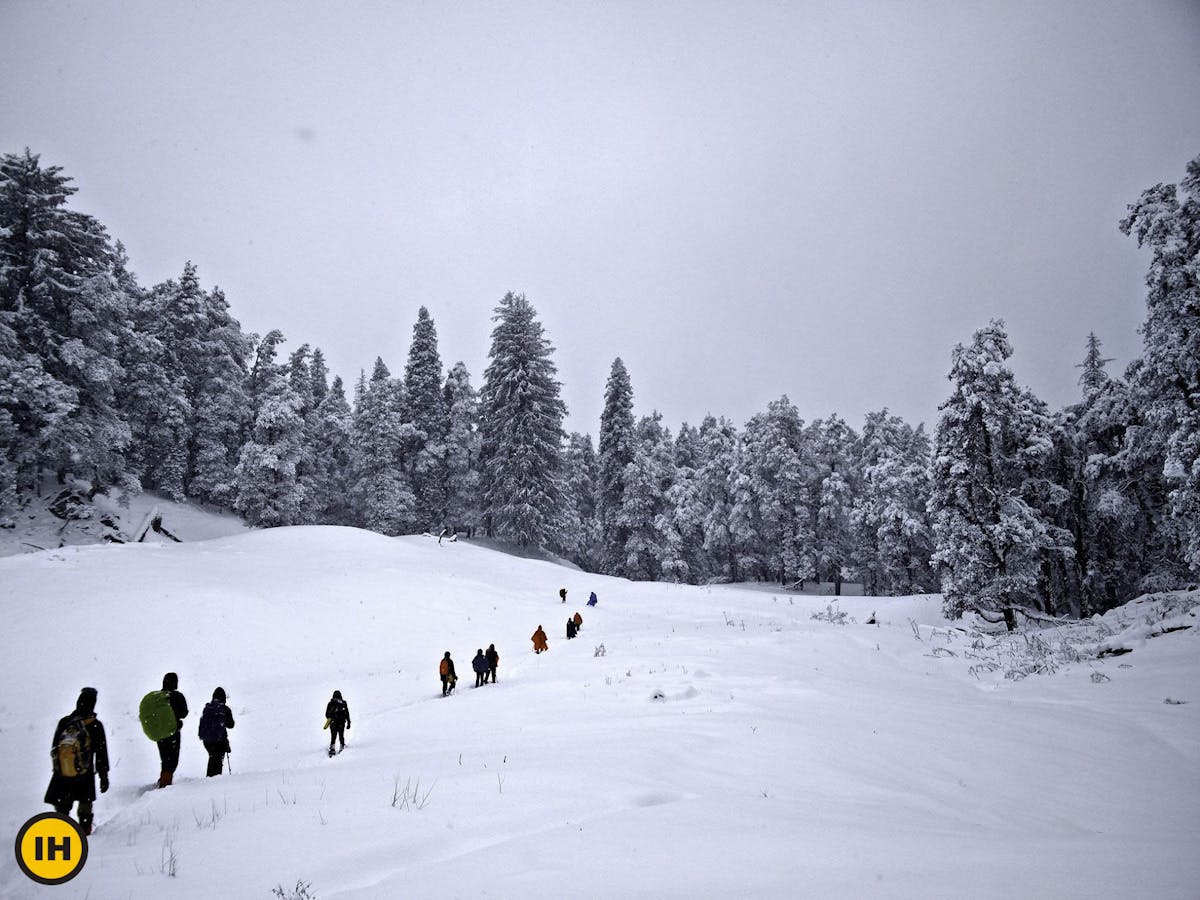 Right out of a book! Picture by Chandrashekhar R
Sign up for our much loved Weekly Mailer
We have terrific trekking tips, trek updates and trek talks to look forward to