Latest Updates: Early Snowfall On The Kuari Pass Trek
Share this story
Latest Updates: Early Snowfall On The Kuari Pass Trek
Category News
By Karishma Jayapaul
2017-11-24
It feels like the 'winter treks' season has begun 😀
We all literally went 'WOW' at the photos of snowfall on the Kuari Pass trek shared by our Trek Leader Rajkumar. "I was stunned when I reached the pass. Even though I've done Roopkund, Hampta Pass trek, experiencing snowfall on the Kuari Pass trek is hands down one of the most beautiful sights to see."
Rajkumar and his team weren't expecting such an early snowfall but luckily, the trekkers were prepared with all the essential gear – sunglasses, four warm layers and thermal flasks.
I'd suggest everyone going on the Kuari Pass trek hereon must carry a pair of sunglasses to avoid snow blinding (yes, this actually happens.)
The trekkers followed a slightly different route this time. They started their trek from Dhak village and camped first at the Acrod campsite. Haven't heard the name before? This campsite is named after the Acrod fruit trees. You can see this in the photograph below.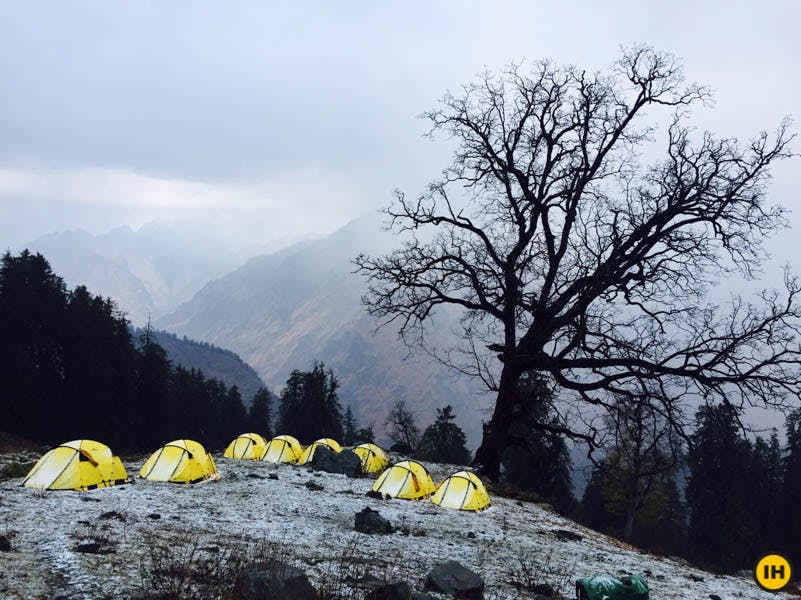 For the record, the first snowfall Indiahikes experienced on this trek was at the stunning Khullara campsite.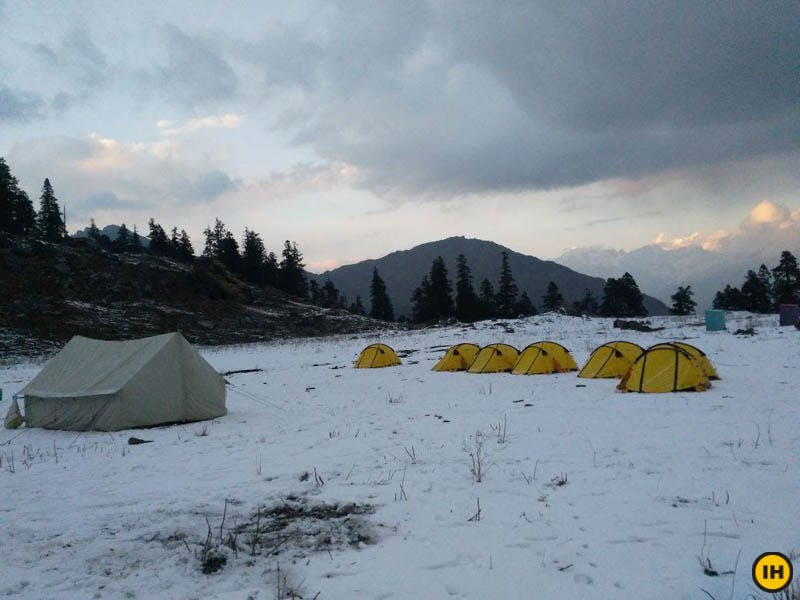 While the early snowfall is a lovely surprise, you can find patches of ice on the way up to Chandrashila near the Tungnath Temple. Trek Leader Ankur says "I doubt the chances of an early snowfall on the Deoriatal Chandrashila trek since it is at a lower altitude than Kuari Pass, but it is definitely getting colder by the night."
Before I begin to tell you how wonderful the view from the summit was, it rained at the Deoriatal campsite for almost an hour. The weather on the mountains is always unpredictable. This is why you must carry your ponchos on every trek all year round.
The trekkers were grateful for the clear and crisp views from the summit even though it remained cloudy on the first day. The sunrise at Chandrashila is as Ankur says, "a cherry on the cake."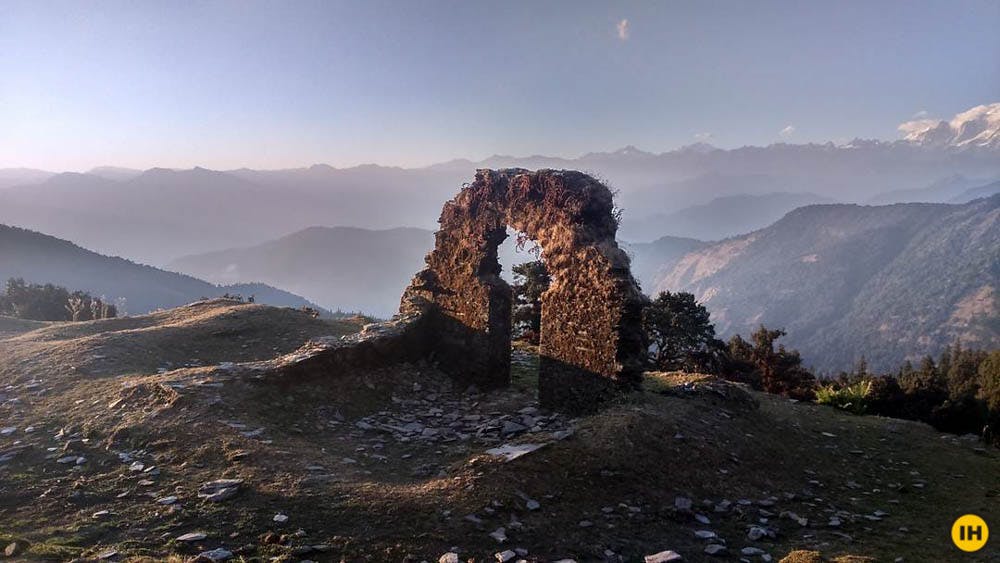 Our Trek Leader Tanmay Bain's first trek to Sandakphu was no less a successful one. He got clear views, good weather and also spotted the Red Panda. "It was right there in front of us for a good 40 minutes!" he says excitedly. So keep your eyes open on the stretch from Tumling to Kalipokhiri to spot this rare species on your trek to Sandakphu.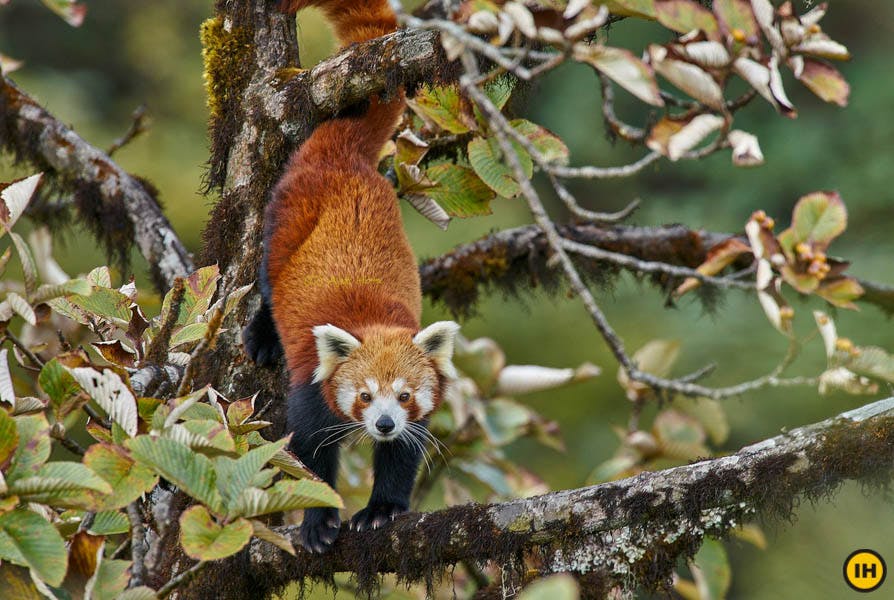 It rained for a while at Tumling but the skies were clear for the remaining part of the trek. "The sunrise at Tumling is beyond words," says Tanmay. The warm afternoons soon turned into chilly days and colder nights. Much like on all our other slopes, the Sandakphu trail is also nearing winters.
Our trekkers from the previous batches will be coming down to Sankri today. They will be in network area only by tomorrow evening when they reach Dehradun.
As on all our other slopes, it is getting cold on our Har Ki Dun trek as well. For all those of you wondering if it is snowing here or not, it isn't yet. But we are expecting an early snowfall on all our slopes this year.  
Our weekend trekkers are having a blast too! "I personally really liked the trek" says Trek Leader Imroz. "It is just so green with good mountain views. There is also a part where there is no greenery at all which gives it a good balance."
One important tip for all the trekkers going on this trek will be to carry their trekking shoes and not attempt the trek in sport shoes. Since most of you haven't been on a high altitude trek before, an ankle supporting shoe will help you aim for the summit rather than a sport shoe where you can feel every stone underneath your feet.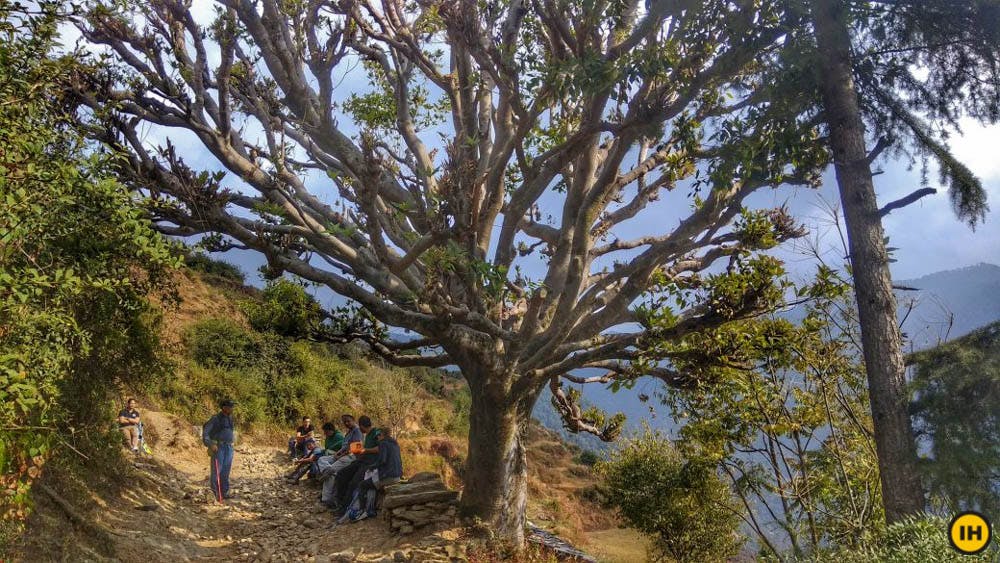 Also, the temperatures go down to as low as 2 or 3 degree Celsius at night on this trek so you want to be prepared for it. And I cannot stress enough how important it is to carry your ponchos even for this trek. "It was raining at Panthwari which is why we had to re-pitch our tents a bit below our original campsite just so that our trekkers do not get drenched in the rain." Your ponchos are a must in your backpack!
This week has been a smoooth one and news of the snowfall on the Kuari Pass trek was definitely one of the highlights. Do write back to me on karishma@indiahikes.in if you want us to add more to our updates.
Sign up for our much loved Weekly Mailer
We have terrific trekking tips, trek updates and trek talks to look forward to