Nanda Devi by Sandeep Madadi: An immersive and engaging read
Share this story
Nanda Devi by Sandeep Madadi: An immersive and engaging read
A Book Review
Category Trekker Space
By Venkat Ganesh Gudipaty
When I first heard of Mt Nanda Devi, for me, it was just the second highest peak of India. 
Years later, I had heard my coworkers speaking in awe about the first time they saw the mountain. I saw a few pictures on the internet. Yes, it was a beautiful mountain. But nothing more. 
All that changed when I picked up "Nanda Devi" by Sandeep Madadi.
Right from the foreword by Anindya Mukheerjee, the book grabbed my attention . His words beautifully captured the essence of the mountain, highlighting its beauty, history, and the geography that drew the explorers and mountaineers to it. 
While Sandeep clearly sets expectations in his preface to the book, to tell you that the book is neither a story of how the mountain was conquered nor a tale of self-discovery. 
Rather it is an account of the mountain, the mythology, the history and the legends surrounding it. 
And that is what I loved the most about the book.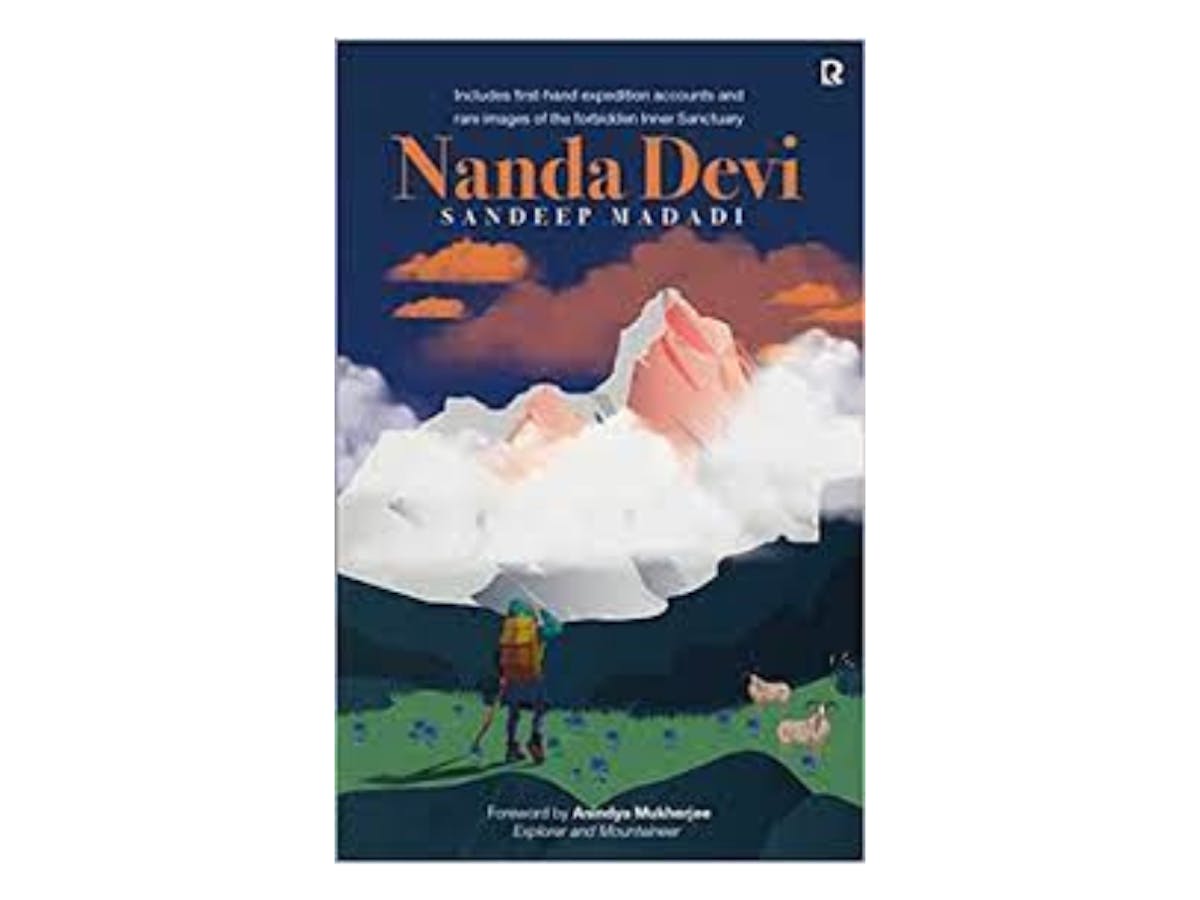 Madadi does talk about his trek to the Outer Sanctuary of the mountain. 
But intersperses it with fascinating details about the explorers like Eric Shipton and HW Tillman who made it to Inner Sanctuary in 1934 or first successful ascent by Tillman in '36, or death of Willi Unsoeld's daughter, Nanda Devi's (named after the mountain itself) tragic death during their Indo-American Expedition in 1976. 
At the same time he outlines the culturals myths and legends surrounding the mountain. The sense of light-heartedness and humor he shares in the day to day conversations between his fellow trekmates and himself on the journey makes you want to be a part of this team. 
Throughout the book, Madadi masterfully weaves together these historical accounts with his own experiences on the mountain, making for a truly immersive and engaging read despite the non-linear nature of the narrative. 
Overall, Nanda Devi left a lasting impression on me.
Read book review of Dreaming of Everest
Sign up for our much loved Weekly Mailer
We have terrific trekking tips, trek updates and trek talks to look forward to