November 2016 Photo Contest - Winners!
Share this story
November 2016 Photo Contest - Winners!
Category Photo Contest
By Divas Mishra
2016-12-29
November is the month to watch the Himalayas burn into shades of red and brown under clear blue skies. There is nothing that stands between you and the magnificent views. From silhouettes to landscapes, our trekkers have captured the true essence of trekking in this month.
For this months contest we have three winners chosen by our judge Divas Mishra and a special trekkers choice prize chosen by you.
PHOTO CONTEST WINNER!
This is a very special, and perfectly executed frame. The expression of the Sherpa cook caught between powerful shafts of light in the Tshoka Trekker's Hut. It truly shows us why we cannot complete any trek without their help. Hats Off!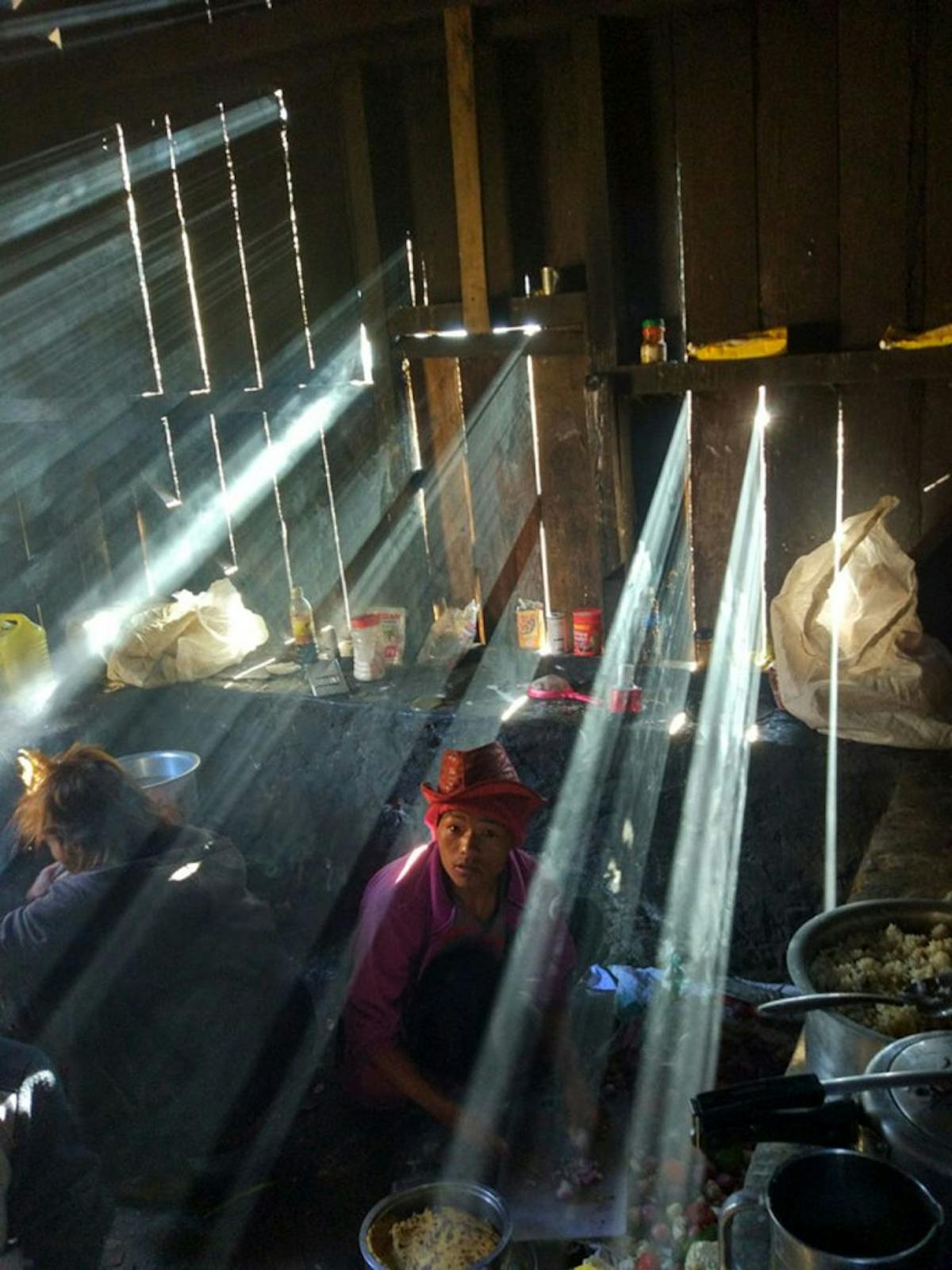 Tshoka: Men At Work In Kitchen
1st Runner Up
This shot screams creativity! Who would have thought of capturing trekkers huddled up inside the dinner tent, holding on to their hot dishes, let alone silhouette them with a starry backdrop. Love this shot!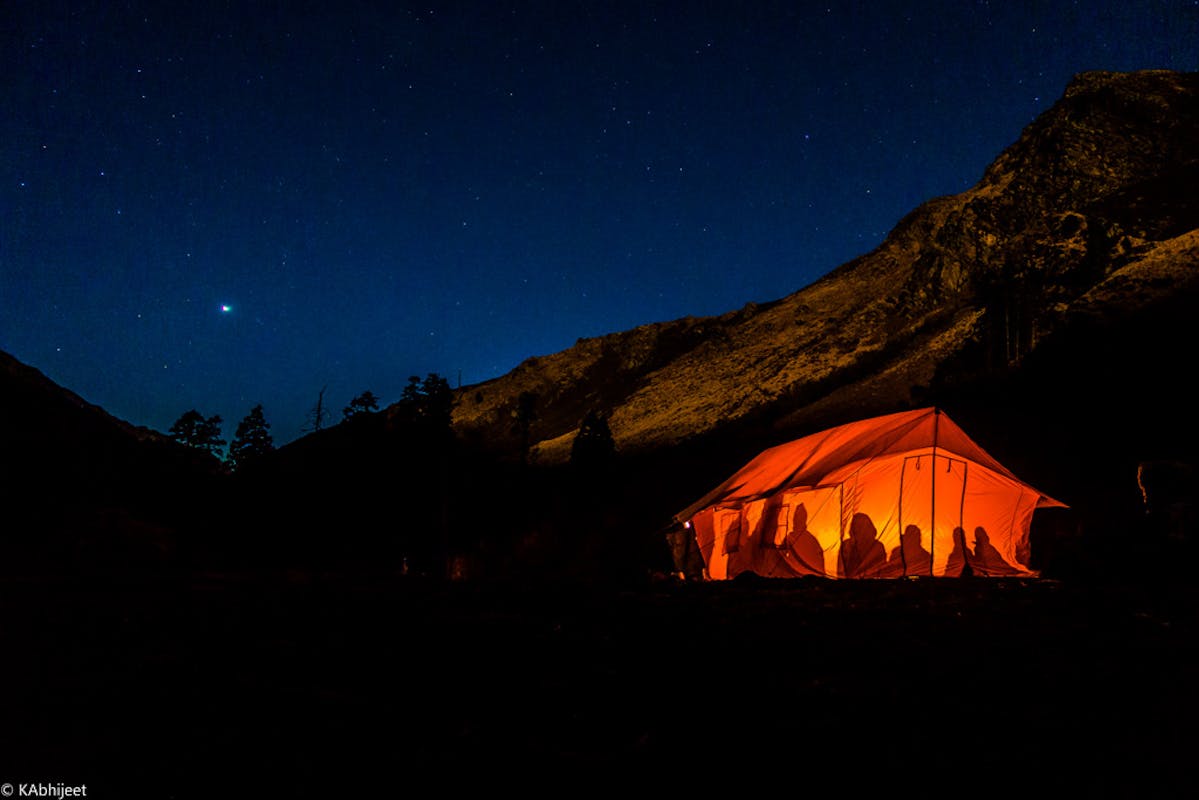 Trekkers huddle in dining tent to share their experience at Kalkatiyadhaar
2nd Runner Up
One of the most awe inspiring renditions of The Sleeping Buddha that I have seen in a long time. There are very few scenes on Earth that can impact a person as deeply as this one. Kumbhakarna,The Kabru Mountains, Kangchenjunga, Simvo, Pandim – all of them standing silently during a glorious sunset. Brilliant!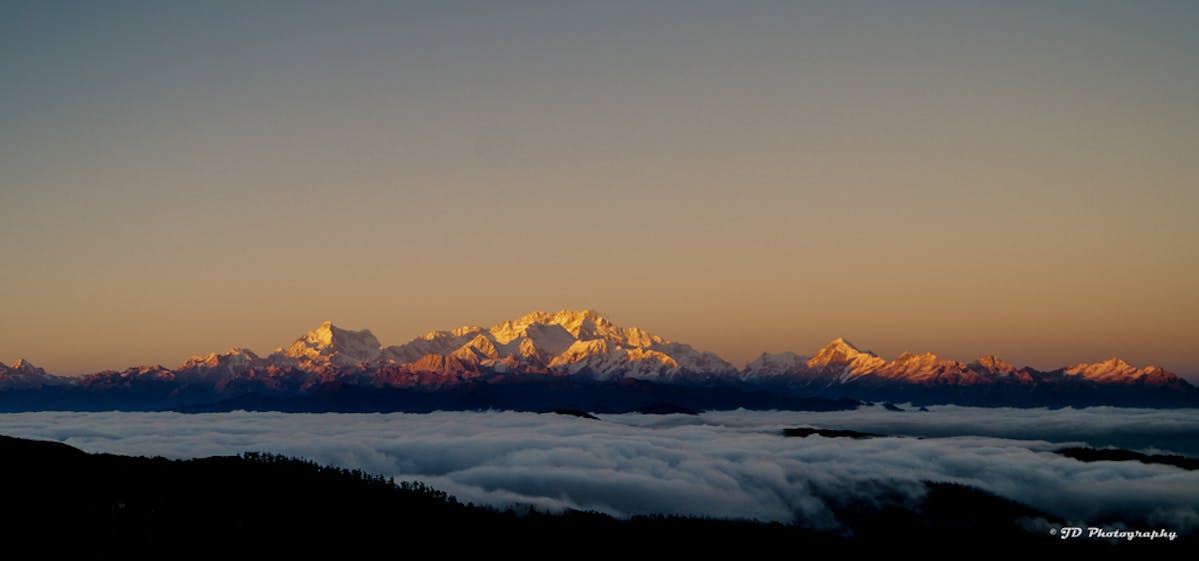 Sunset from the Sandakphu campsite
Trekker's Choice Prize
You cannot summarise High Altitude Trekking in a better way than this. Open grasslands, towering trees, and jagged peaks. What's not to love?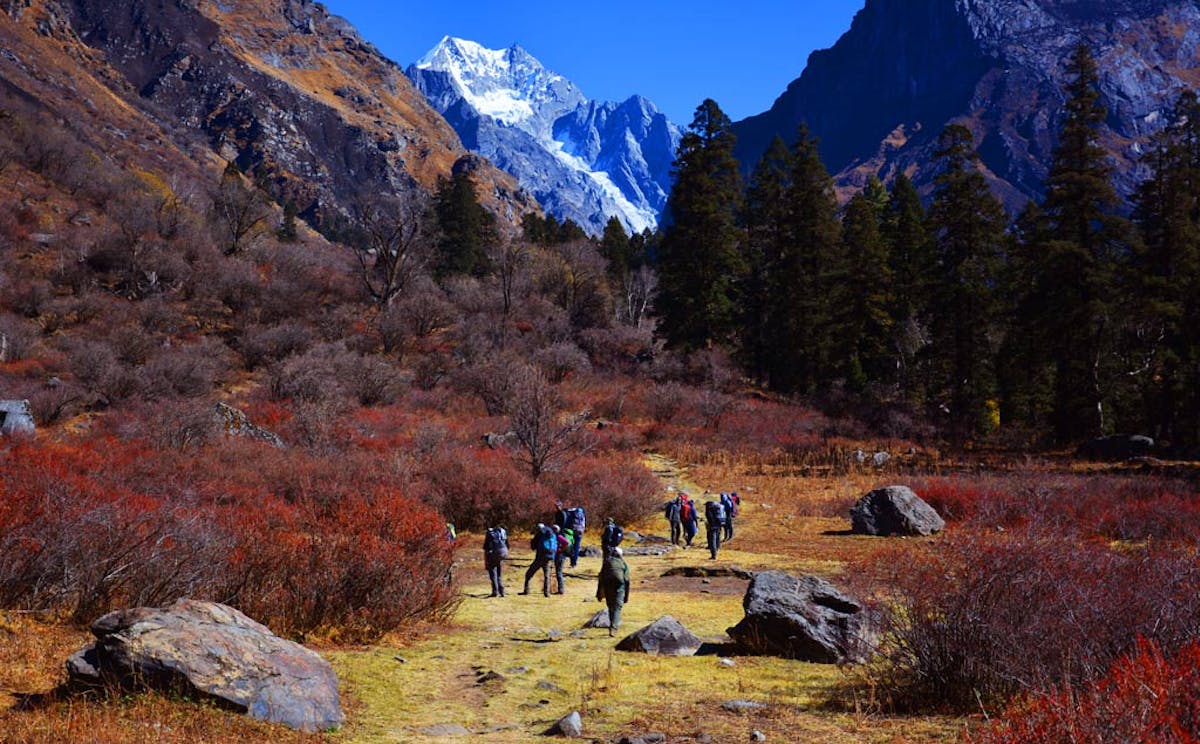 Through the meadows before the Har Ki Dun campsite
NOMINATIONS
The final stretch to Lamuney is one of the most grand stretches in all of Goecha La, and it is pretty apparent why. Kangchenjunga shimmers to the north while PrekChu meanders between your feet. Add to it some odd, stringy clouds and you have a great frame!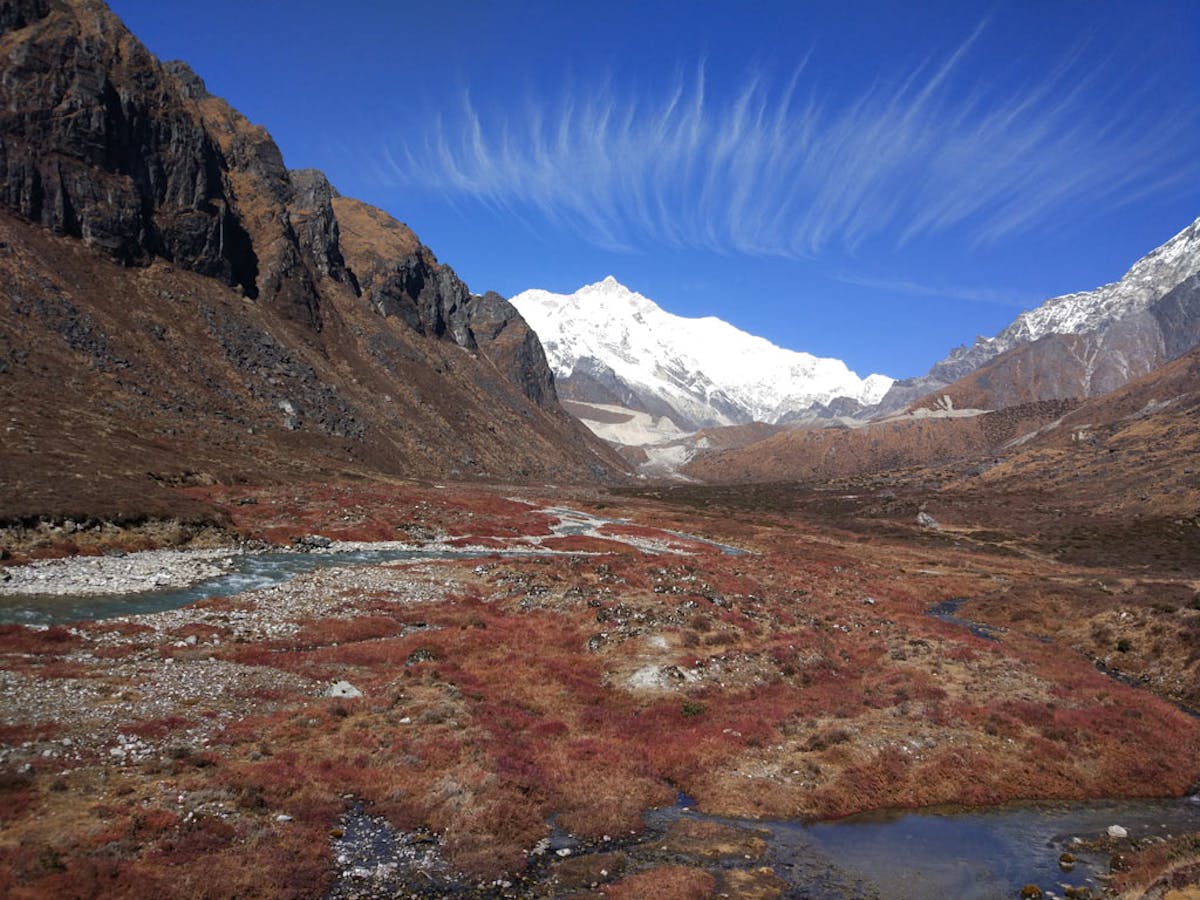 Thansing- Unimaginable Colors Of Nature
It's lovely to see Kuari Pass catching the eye of many travellers, Its one of the only treks where you can get up close and personal with one of the northernmost peaks of Greater Garwhal – Kamet. And this night shot just takes it a notch higher. Wonderful!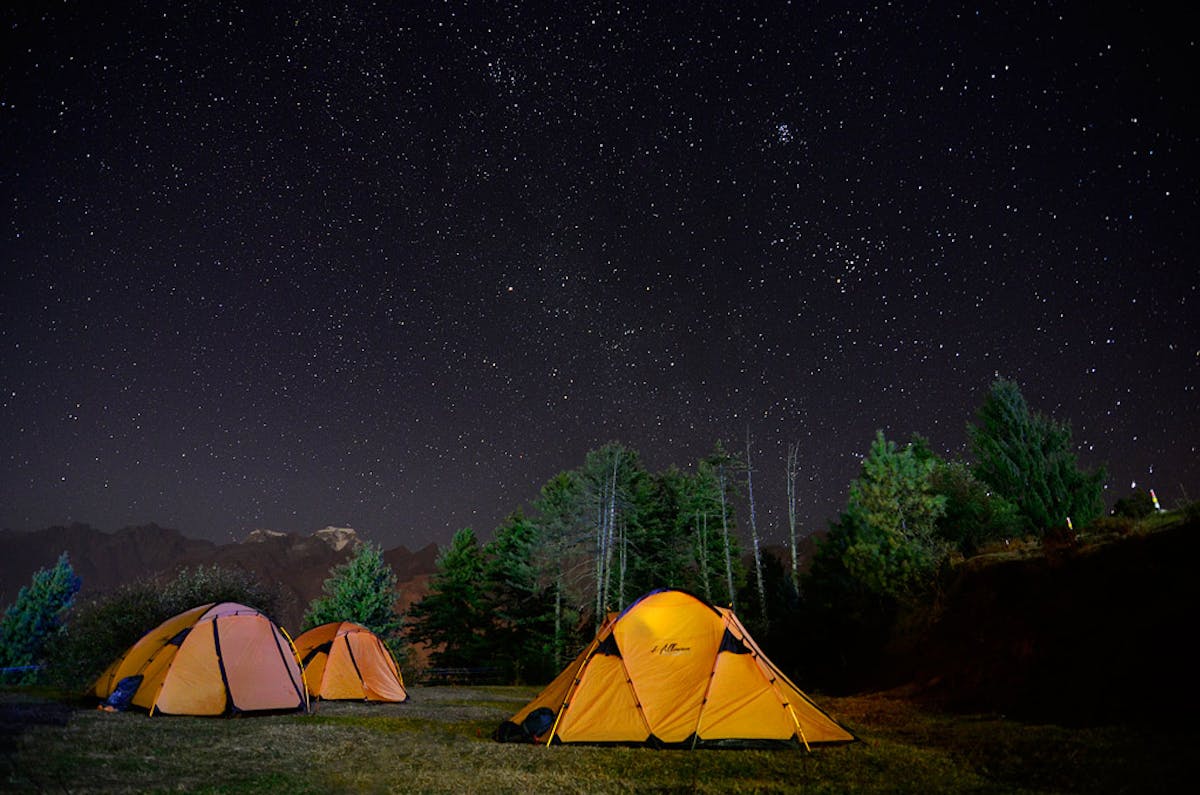 Billion star hotel
This shot is straight out of a Corbett story. Corbett had the habit of selecting vantage points like these to set up his lookout for man-eaters who terrorized villages like these many a time. It also gives us an insight into the living habits of our mountain folk. Nicely done!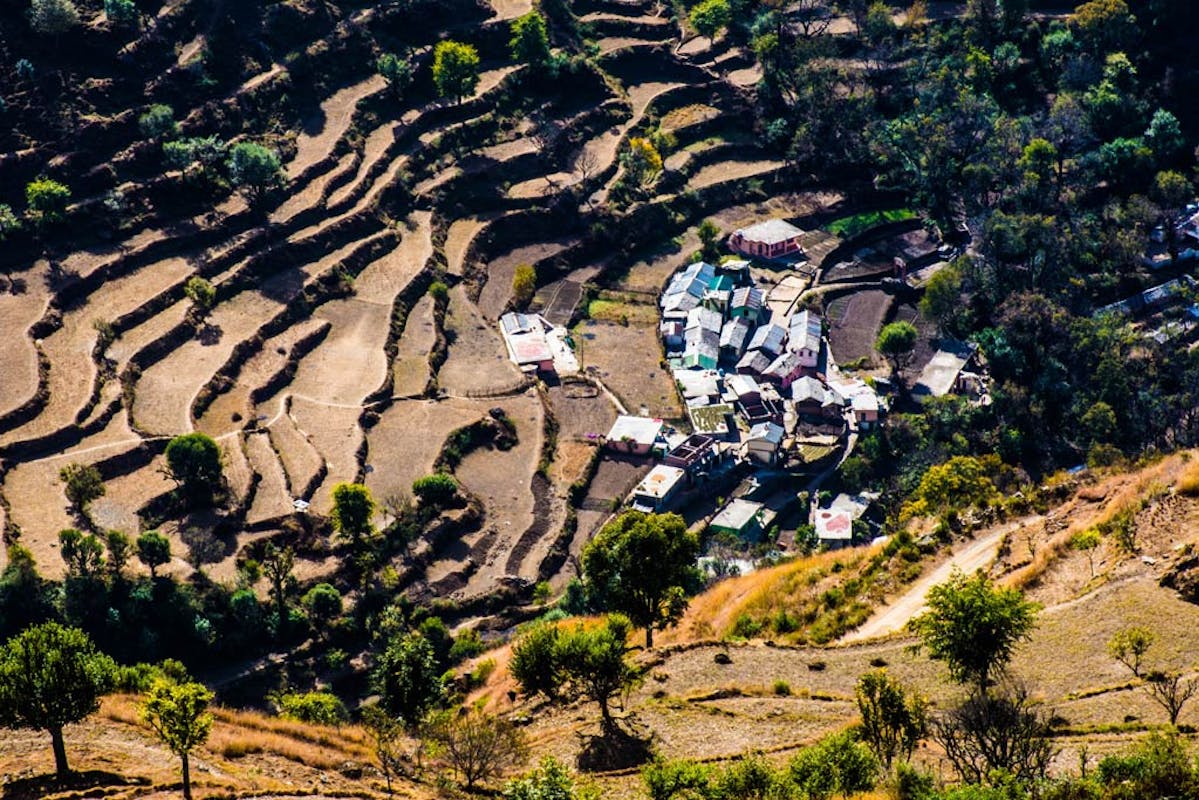 Pantwari Village from the top
The best part about this picture is that the colors have not been modified even a bit. The grandeur of The Himalayas is very apparent, and that deep, cobalt colored sky just adds to the beauty all around you. Great Job!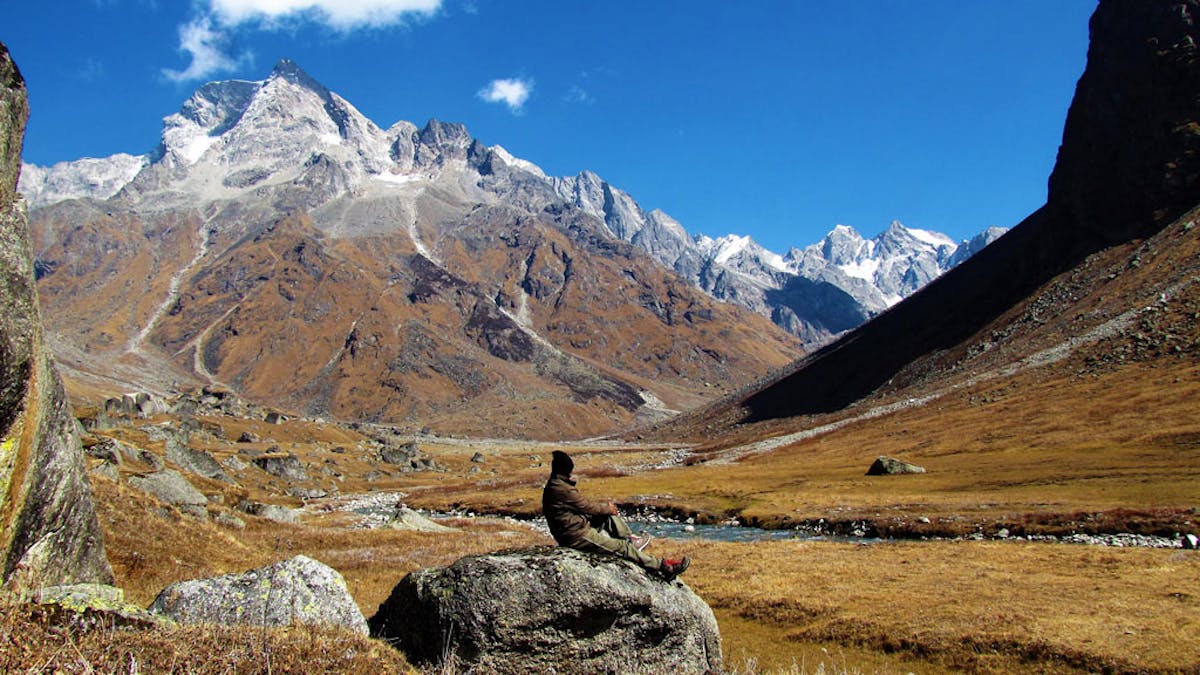 At the foot of the Sleeping Monk
Himalayan valleys are idyllic and pristine settings for frames like these to pop up at every other turn. The valleys shadowed by high mountains, and the rising moisture catching the sun's rays – Nicely done.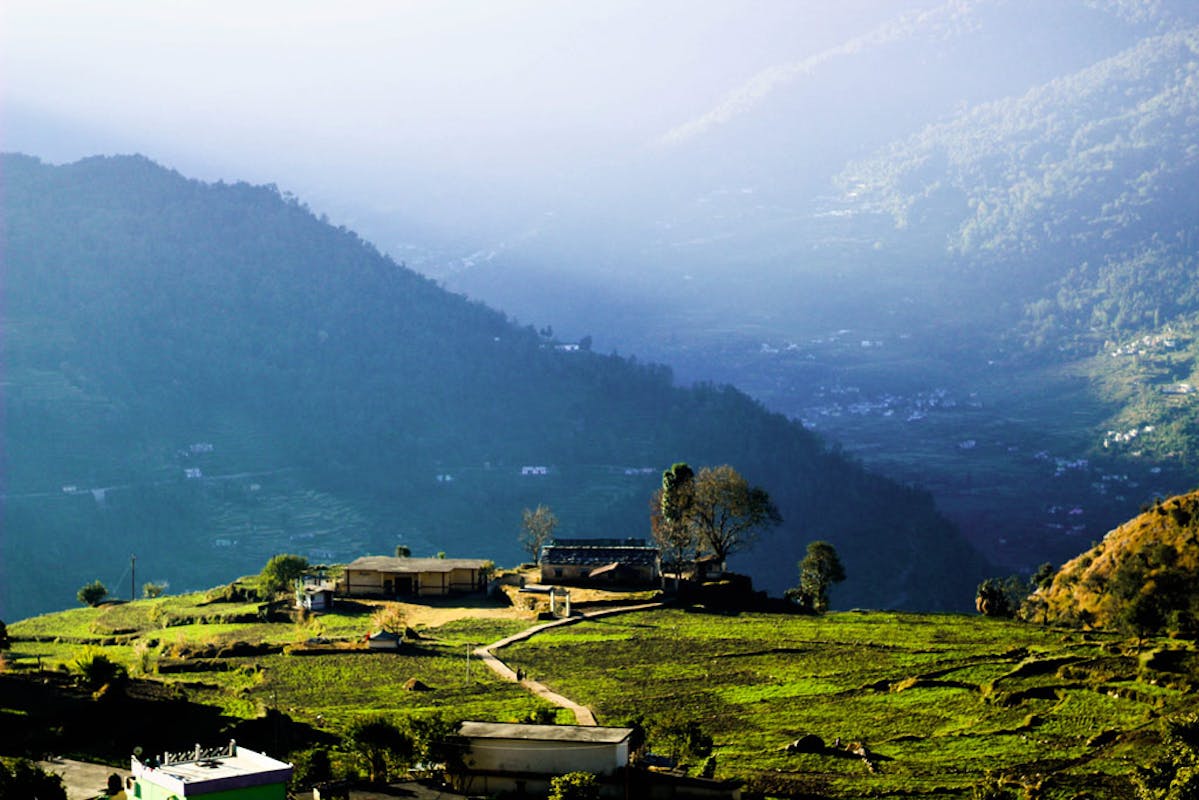 Sari Campsite
The perfect silhouette, with an oncoming deluge of clouds has all the ingredients of a great dusk picture. The shadows have been slightly overdone, but a good attempt nonetheless.
Bring colours to my sky
Sign up for our much loved Weekly Mailer
We have terrific trekking tips, trek updates and trek talks to look forward to