Palo Alto builds a stronger team on a trek to Channarayana Durga with ...
Share this story
Palo Alto builds a stronger team on a trek to Channarayana Durga with Indiahikes
Category News
By Latika Payak
2023-09-12
25 team members from the Bengaluru division of Palo Alto trekked with us to Channarayana Durga over the weekend. They had one aim—to build a stronger team. By the end of the trek, this aim was largely achieved.
"I was surprised by how beautifully the team responded to the team building activities and experiences of the trek," shares Ravi Ranjan, Operations Manager at Indiahikes, who led the trek. Ravi witnessed how the Palo Alto team came together during the trek.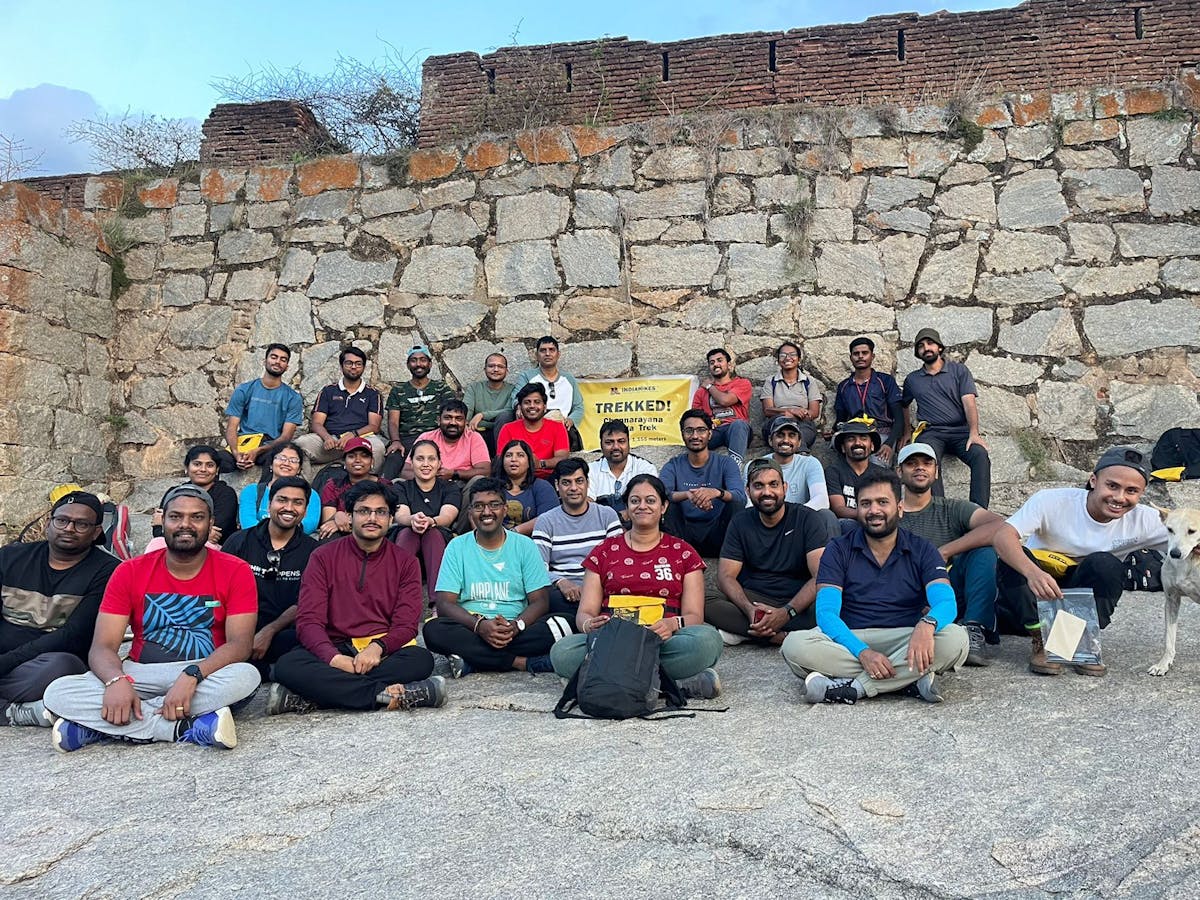 It all started when Palo Alto's Team Manager, Shivaram came for a family trek to the Channarayana Durga with Indiahikes. He realised how trekking in nature is a brilliant tool that can be used to strengthen team bonding and communication within a team.
"Most corporate companies conduct team building exercises by taking the team to offsites, restaurants or resorts. But I feel coming out into nature, out of your comfort zone, and being vulnerable in such a setting is a better way to hone collaboration within the team members," shares Shivaram.
During this two-day experience, the team from Palo Alto, climbed the Channarayana Durga fort and camped at the Indiahikes Southern Campus at the base of the fort. We usually attribute a strong transformation to a multi-day trek. But here, in just two days, we witnessed the Palo Alto team transform into a stronger team.
Indiahikes regularly conducts such Leadership Development Programs on treks for various organisations. These programs have a razor-sharp focus on strengthening communication within teams and working collaboratively.
View More News
Sign up for our much loved Weekly Mailer
We have terrific trekking tips, trek updates and trek talks to look forward to