Why Indiahikes is Not Running the Pin Parvati Pass trek
Share this story
In the past week, we have received at least 20 mails and calls asking about the Pin Parvati trek.
However, at Indiahikes we have stopped running the Pin Parvati Pass trek. And it is for a very worrying reason.
Pin Parvati is not just another difficult trek. It's an extremely high-risk trek. No matter how many safety precautions you take, you just cannot make the trek safe.
I'll tell you exactly why this trek is so dangerous. Later, I'll also tell you about the Pin Bhaba Pass trek in the same region that can be a good alternative..
But first, the perils of the Pin Parvati trek:
Tricky sections
This is what our senior trek leader Dushyant Sharma says. "There are 3 very tricky sections on the trek. The trail hangs precariously over the furious Parvati river, which is hardly 50 ft below. The trail is narrow; even two people cannot walk side by side. Sometimes you have to cross vertical rock faces over the river. The footholds on these big rocks are so small that even the palm of your hand won't fit in. One wrong step and you're history." Dushyant is a trained mountaineer and a seasoned trek leader. When he talks, we listen.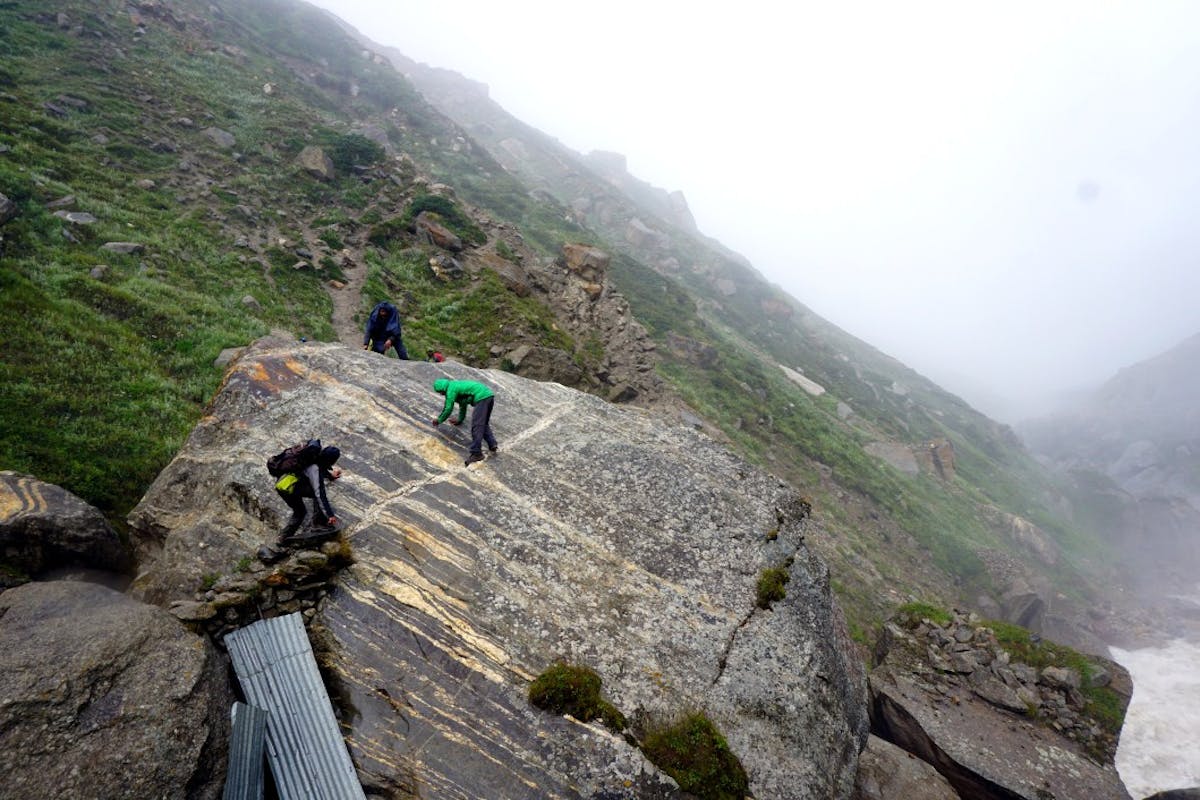 One of the tricky sections on the Pin Parvati trek. Picture from Indiahikes archive
Tough terrain
If these narrow sections are not enough there are rock fall and landslide prone areas, some frightening river-crossings (where you can be swept away), and a glacier crossing with deep crevasses.

Pin Parvati trek is challenging in terms of terrain too - narrow patches with rockfall prone areas, river crossing without bridges and glacier walks with crevasses. Picture from Indiahikes archive
Impossible Evacuation
Add to it the altitude. The trek climbs to 17,500 ft, no small number. But that's still ok.
"God forbid if someone gets AMS, evacuation is almost impossible. The trails are too narrow to carry stretchers on them. Besides, the trek is so remote that it takes days to reach any form of civilization. On a 118 km trek, if you're 50 km into the trek and get AMS, you're a goner," says Sandhya UC, our co-founder.
Just last year, one of our old trekkers went on this trek. Unfortunately, she suffered AMS and could not be evacuated. She passed away. She went with another organisation and no one could do anything about it.
It was painful to hear that yet another trekker was no more because of this trek.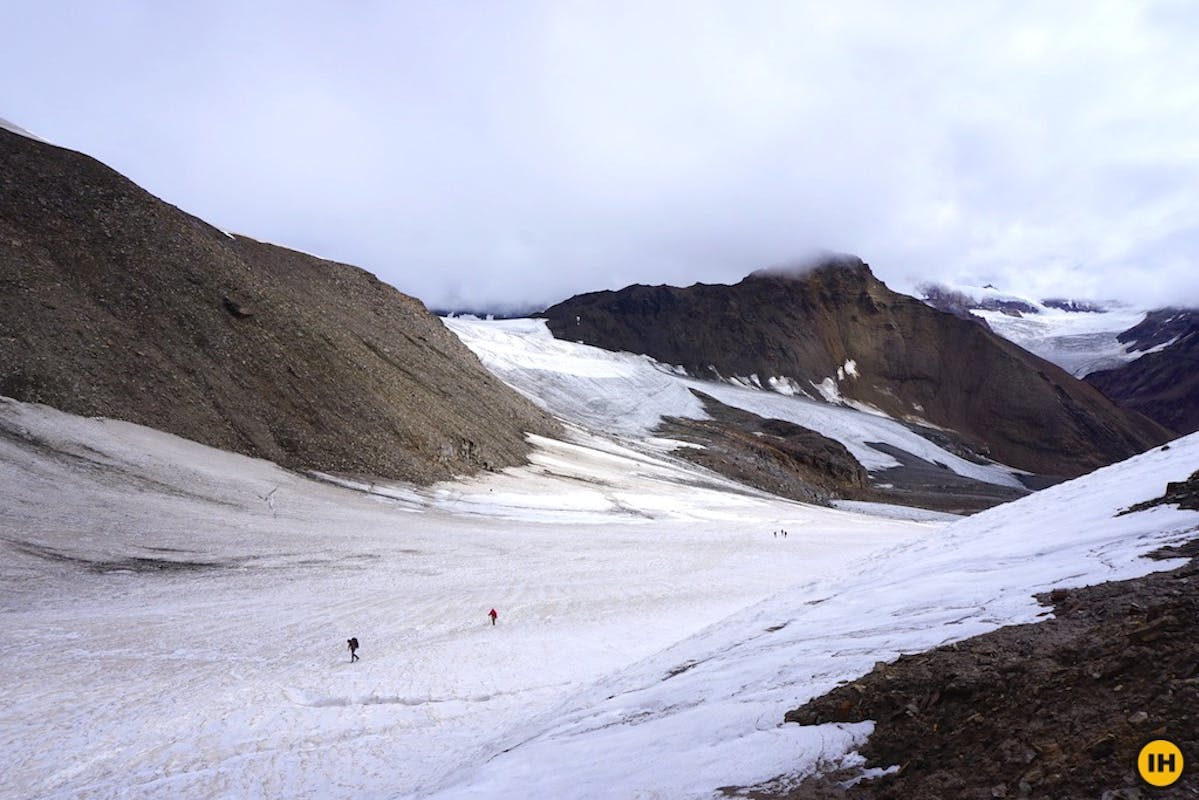 The passcrossing on the Pin Parvati Pass trek. Picture by Sandeep
Lack of safety
Challenges enamour many trekkers. But challenges are one thing and being silly is another.
On the Pin Parvati trek, there's nothing any expert can do to secure your life. No matter how many safety protocols we put in place, how many harnesses we use, we cannot ensure your safety. Nobody can.
One slip is all it takes.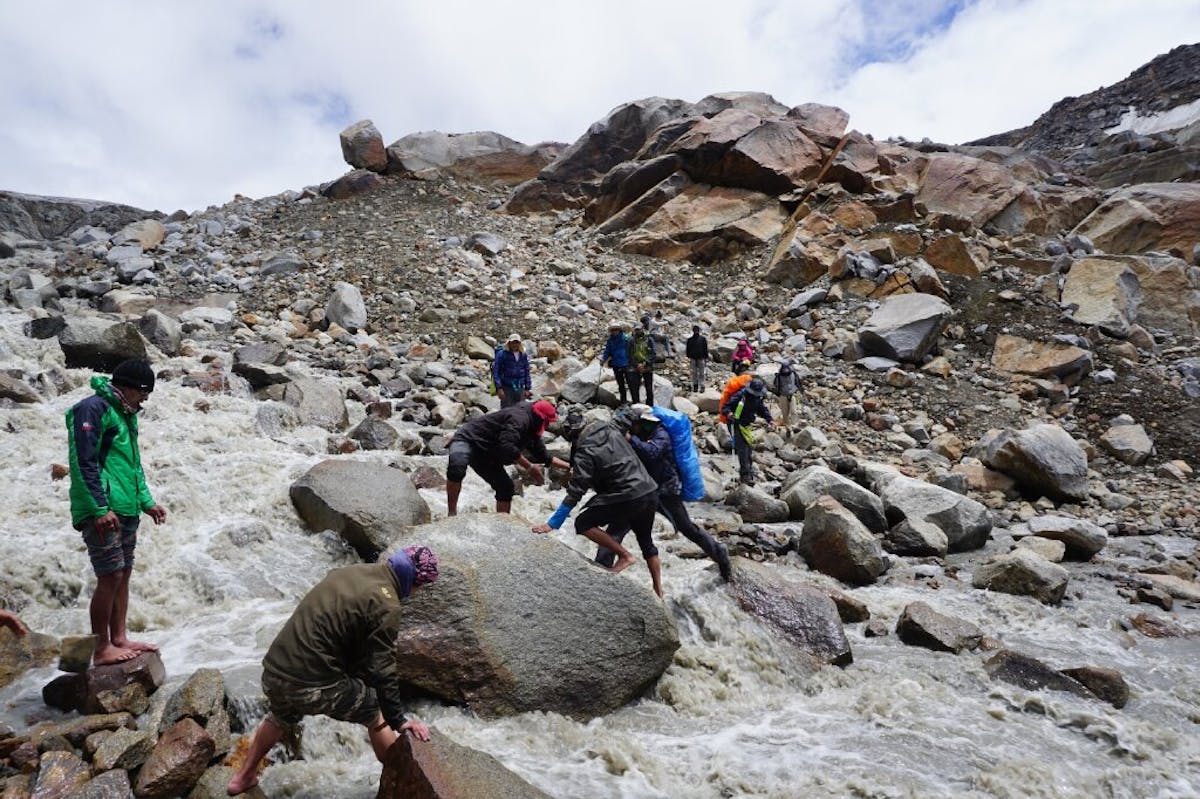 The tricky river crossing where you can be swept away of you are not careful. Picture from Indiahikes archive
Our stance
"It's true that as trekkers, we all love adventure. But there's a big difference between adventure and plain risk. As an organisation that promises safety, we cannot take the risk and we don't want to take the risk. No trek is worth a trekker's life," says Arjun Majumdar, our founder.
Do the Pin Bhaba Pass trek instead.
This brings me to the Pin Bhaba Pass trek. The trek is in the same region as the Pin Parvati (the name is very similar, isn't it?). You get the same allure of Spiti that everyone craves for. In fact the trek ends in Mud, where the Pin Parvati ends too.
The Pin Bhaba has terrific adventure — it climbs to 16,100 feet. Good level of challenge, superb stunning scenery, minus the life-threatening sections.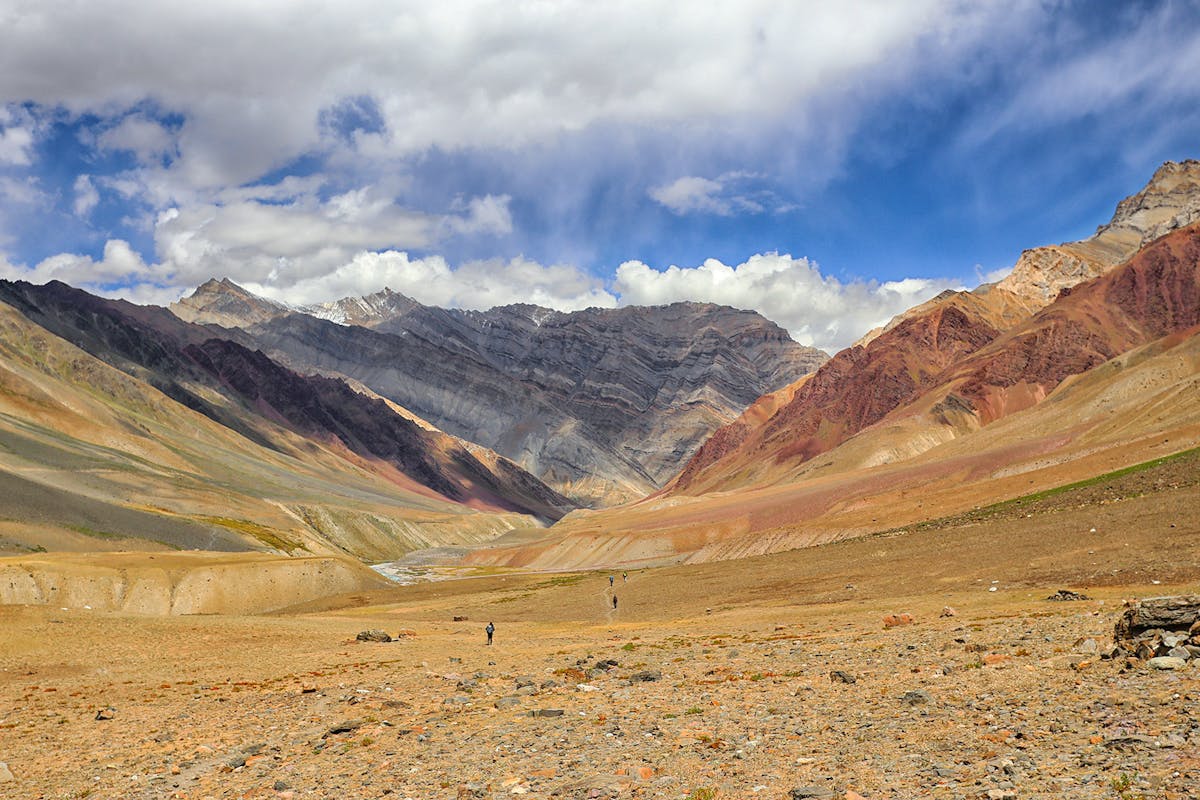 The variety on the Pin Bhaba trek is more than Pin Parvati Pass trek minus the life-threatening sections. Picture by Satyen Das Gupta
Frankly, people who have done both treks find the Pin Bhaba more beautiful. Our founders say the variety is more on the Pin Bhaba trek.
Click here to find details about the Pin Bhaba Pass trek here. Go through it, see the pictures too.
If you need help planning your trek out, just write in the comments below. I'll help you.
But don't risk your life. It's not worth it. Not for you, your friends or your family.
Related Videos
Why We Have A High BMI Protocol At Indiahikes
How Working At Indiahikes Impacted My Fitness Journey
How To Get Fit For A High Altitude Trek
Sign up for our much loved Weekly Mailer
We have terrific trekking tips, trek updates and trek talks to look forward to