Quechua Forclaz 500 Trek Pole
Share this story
Over the past few years, we have seen a significant rise in the popularity of Quechua's hiking gear in India. Their trekking poles are also no exception.
Light & Compact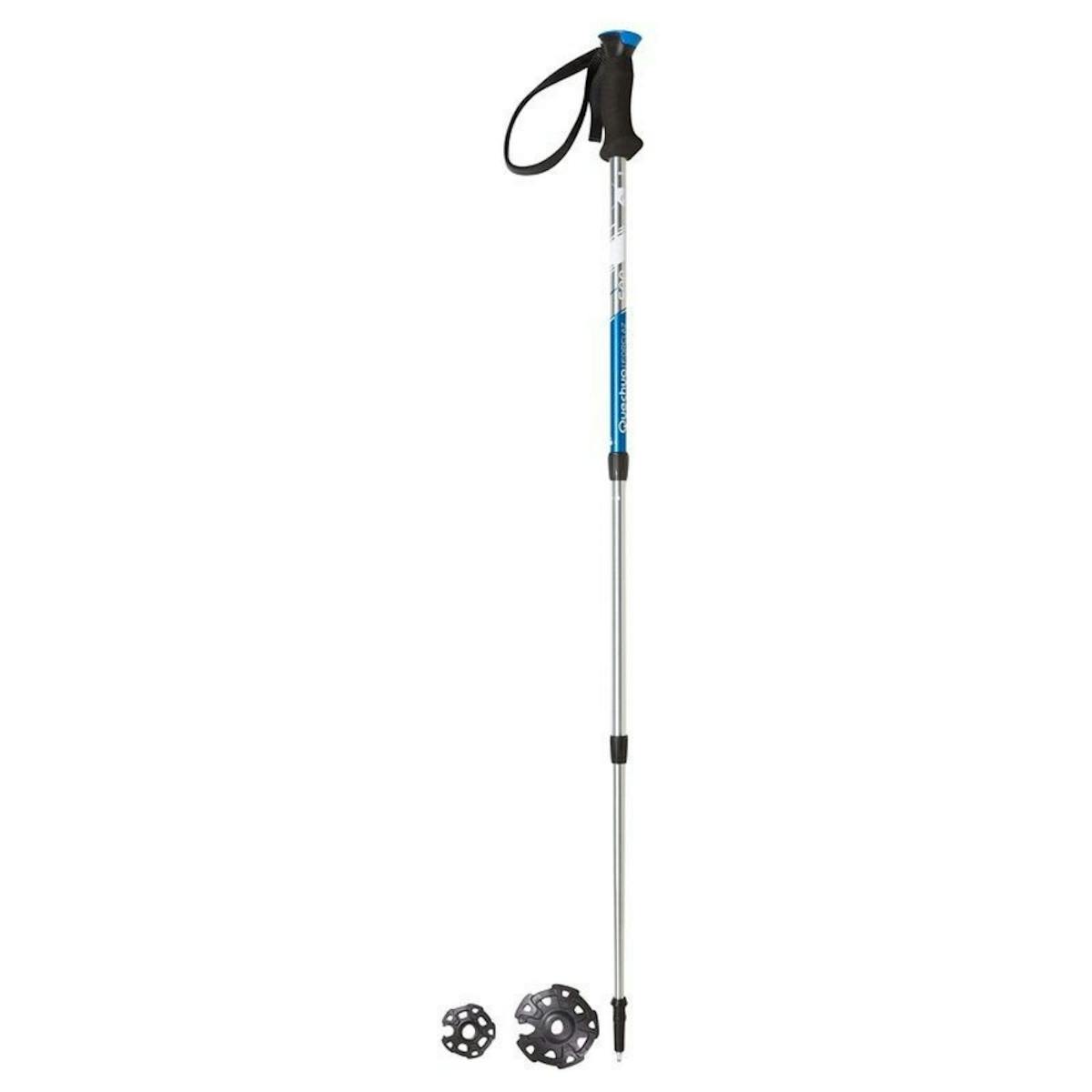 Quechua Forclaz 500 Trek Pole
Quechua Forclaz 500 trek pole is light (230 grams), compact and has a wide range when it comes to length. It is fully telescopic, so it can be adjusted to suit both, the terrain and the user. The 3-way telescopic locking mechanism works flawlessly. This also makes the pole compact and easy to use.
Durable
It is made of aluminium, which gives it a lot of durability. Expect the trek pole to last you for many long duration treks. The tip is made of durable tungsten carbide material, which lasts longer than the rubber ones. This gives you better traction.
Lacks grip on handle
The rubber foam handle grip is decent, but not as sturdy or reliable as we saw in the Forclaz 500 Anti Shock pole variant. The pole comes with a removable strap, which can be taken off while coming downhill. It is advisable to remove the strap when descending to avoid tripping over the pole.
Pros:
Light, compact and easy to use.
Value for money.
Sturdy and reliable.
Designed for short and long duration treks.
Cons.
No anti-shock system.
Wrist hold is not as comfortable and sturdy for the price of the product.
Final Verdict
Forclaz 500 is a reliable trekking pole, which will last you many treks. We like its light build and compact dimensions. The build quality is top-notch. Those looking for additional features such as anti-shock mechanism and better handle grip may opt for Forclaz 500 Anti Shock model. Over all, I'd buy it for its worth the money.
Sign up for our much loved Weekly Mailer
We have terrific trekking tips, trek updates and trek talks to look forward to