For Rupin Pass/Buran Ghati trekkers: Roads to Shimla are open. But pre...
Share this story
For Rupin Pass/Buran Ghati trekkers: Roads to Shimla are open. But prepare for delays on the journey
Category News
By Latika Payak
2023-09-13
Over the weekend, our team travelled to the base camps of Rupin Pass and Buran Ghati treks and reported that reaching these treks is not an issue.
"Our teams have also started opening up the route for the Rupin Pass and Buran Ghati groups that are starting on September 14th," shares Tilak Rawat, Experience Coordinator for both treks.
The travel till Shimla from Delhi/Chandigrah is smooth. But a 100 m section of road at Nigulsari has collapsed due to a landslide. This section lies on the route to Shimla which is taken by both Rupin Pass and Buran Ghati trekkers.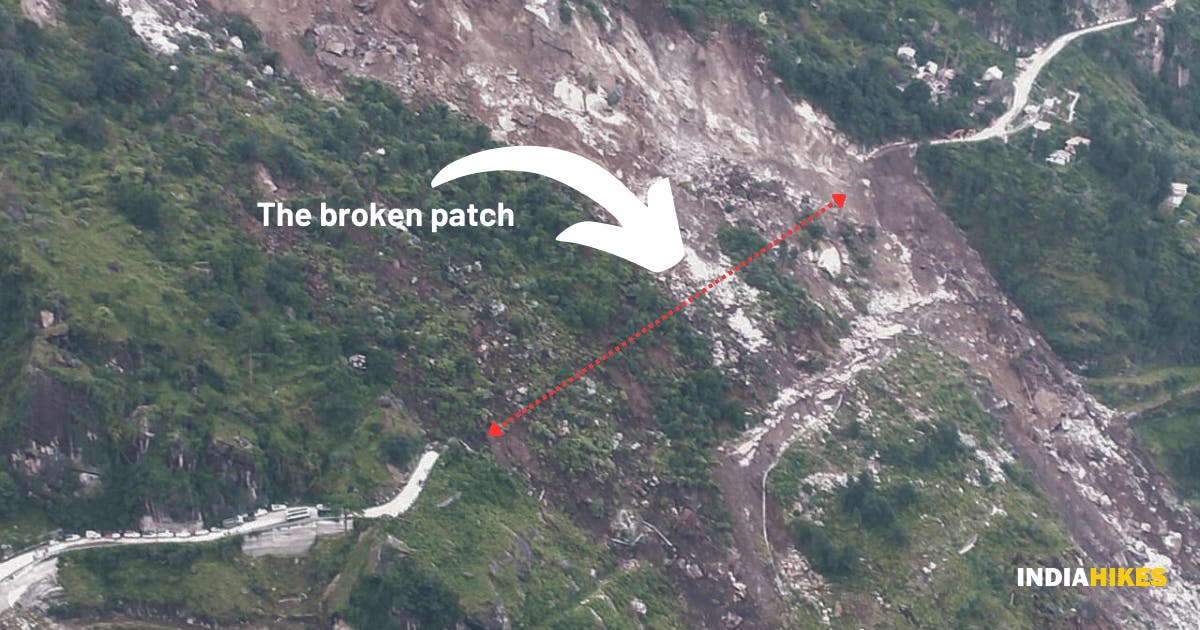 The restoration work is in progress, and the Nisulgaru patch is likely to be rebuilt in the next few days. The local authorities are keeping a close eye on the progress as this is a busy route.
For Buran Ghati trekkers:
"Road condition from Rohru to Janglik is good except for one patch close to Janglik where the bridge was washed away by the Sundru stream (which later merges with Pabbar river). A temporary bridge is set up to cross the stream but mules or vehicles cannot cross the stream using this bridge," shares Nishant Kumar, Trek Leader at Indiahikes who is setting up the base for the Buran Ghati trek.
For Rupin Pass trekkers:
After Rohru the traffic slows down because it's moving one-way.
"There are also a lot of trucks on this route as it's apple harvest season and apples are being transported from the Rohru region. Due to this, the journey of 3-hours between Shimla and Rohru is presently taking 5 hours," shares Tilak.
For both treks, it is advisable to start your travel from Chandigrah/Delhi early in the morning to reach Rohru one day prior to the trek. This will ensure that you are in time for your pick-up at Rohru.
Read More News
Sign up for our much loved Weekly Mailer
We have terrific trekking tips, trek updates and trek talks to look forward to