Latest News: Heavy Snowfall on all Himalayan Treks in Uttarakhand
Share this story
Latest News: Heavy Snowfall on all Himalayan Treks in Uttarakhand
Category News
By Latika Payak
2021-02-05
This week, Western Disturbances have led to heavy snowfall on all our high-altitude treks in Uttarakhand. These treks include Brahmatal, Kedarkantha, and Dayara Bugyal.
Every winter, our slopes receive snowfall around 3-4 times a month in January. Till a few days ago, the snowfall this year was minimal. It covered the trails only in a temporary layer of snow.
But that changed over the past two days. 
The passage of western disturbances brought in heavy snowfall in Uttarakhand, Himachal Pradesh, and Jammu and Kashmir. They covered our slopes and treks in a thick blanket of snow.
The transformation was stark. The landscape turned from brown and brittle to a beautiful white.
While this is great news, the snowfall brought along some challenges too. Our teams have been prepared for it, and are ensuring trekkers are safe at all camps. Our phones haven't stopped buzzing with news pouring in from all the slopes in Uttarakhand.
We want to share this excitement with you. So, here's a slice, straight from the slopes.
Latest News From the Kedarkantha trek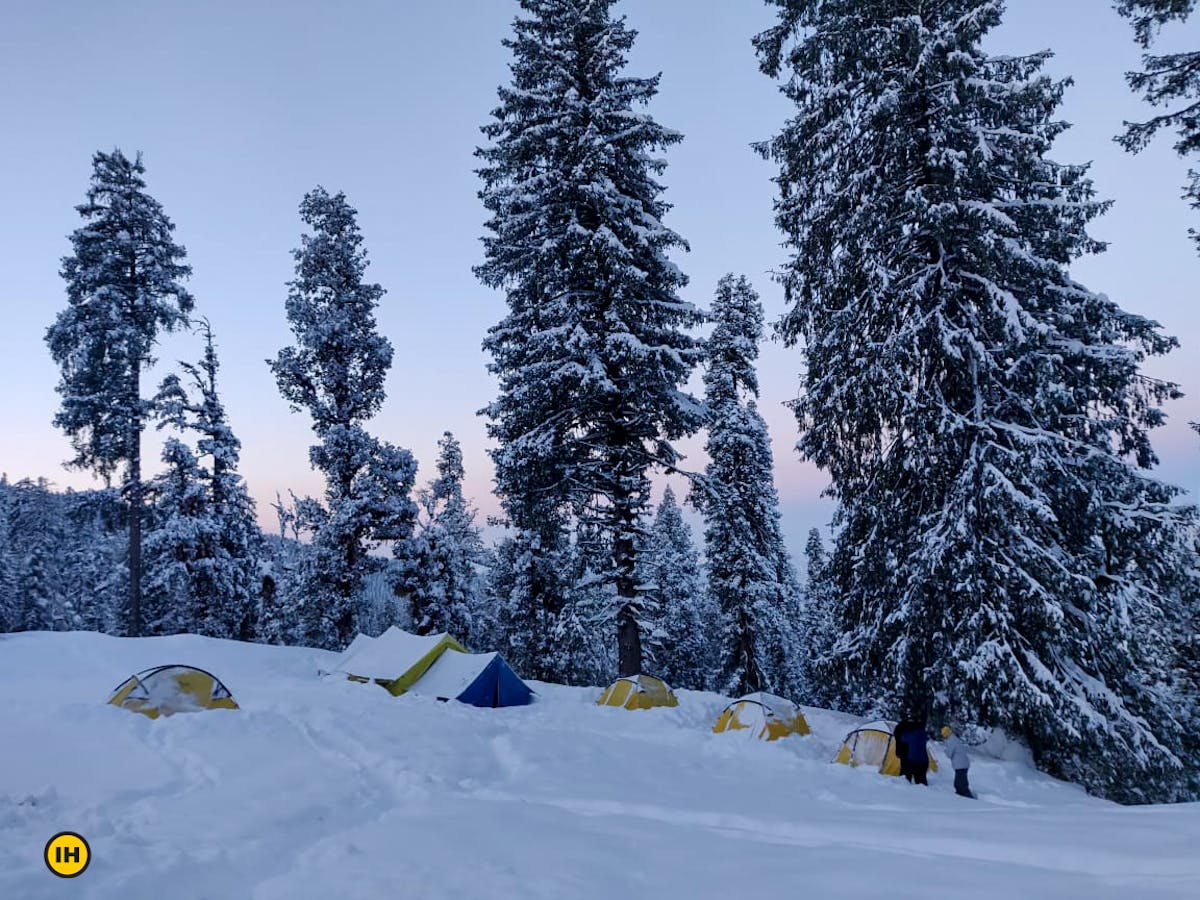 Campsite Julote getting buried under snow on Kedarkantha trek. Photo by Trek Leader Nitesh Kumar
From Trek Leader Nitesh Kumar:
"At the very first, nothing to worry about. Everything is good at KK.
It was snowing really heavy here, throughout the night. The rescue team was ready as a backup from Basecamp, but we didn't require them to come here in midnight. We were awake throughout the night at the campsite, kept clearing the snow amid the continued snowing.
The snow has deposited to an approx. of 3ft around the campsite. Our trekkers are doing really well, all our equipment is also safe.
Our staff at lower Pukrola and Akhoti are also doing well.
Big credit to our staff who were here – Rajesh, Prahlad, Sandeep, Jaggu, Sohan, Pritam, Pradeep. It was really a rough ride in the night, but we all sailed through with wonderful spirit."
Latest News From the Brahmatal trek
From Slope Manager Ravi Ranjan:
"There was heavy snowfall overnight on the Brahmatal trek. Most of the tents are under snow. Our Trek Leader Vijeet Shaw went up the trail with a whole team to help trekkers down. Everyone is safe and trekkers are returning to the safety of the base camp."
The team that went up covered a two-day distance within two hours to reach the trekkers and ensure they are safe and alright.
All trekkers are safe and at the base camp as of now.
We also got some photographs from the Brahmatal trek. We can feel the cold seeping out from these photos!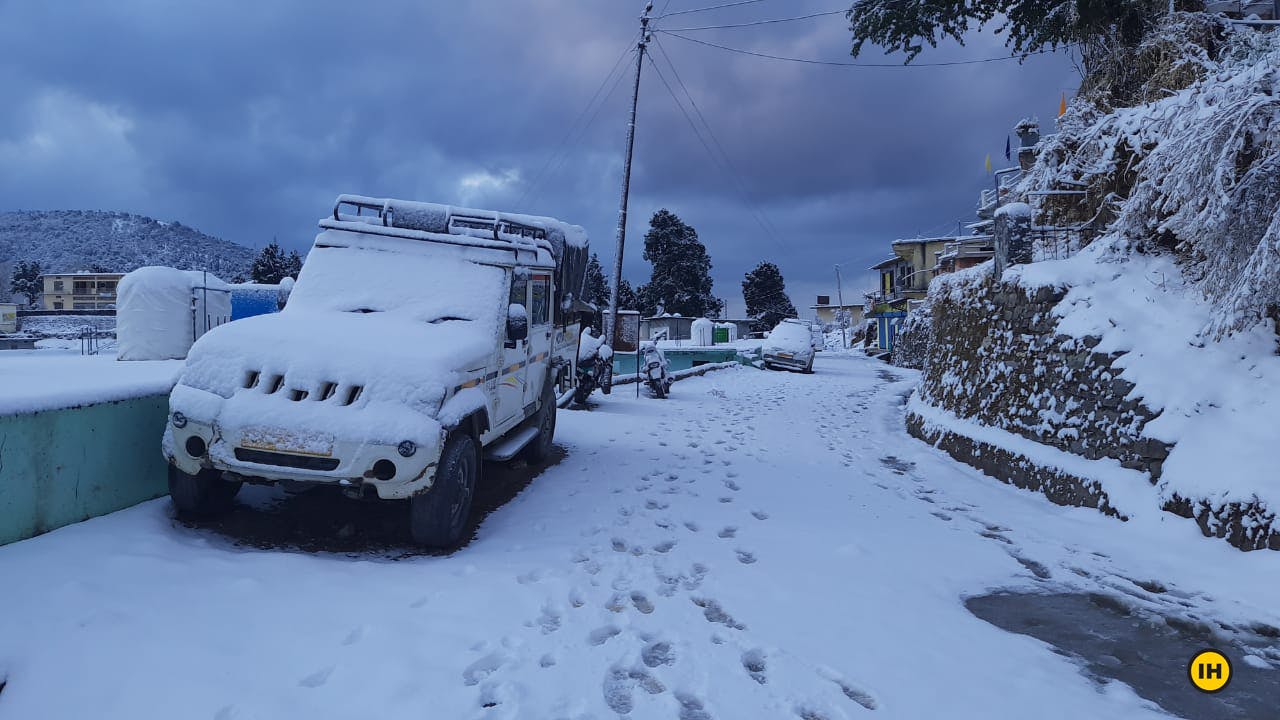 What you see just when you reach Lohajung. Photo by Slope Manager Ravi Ranjan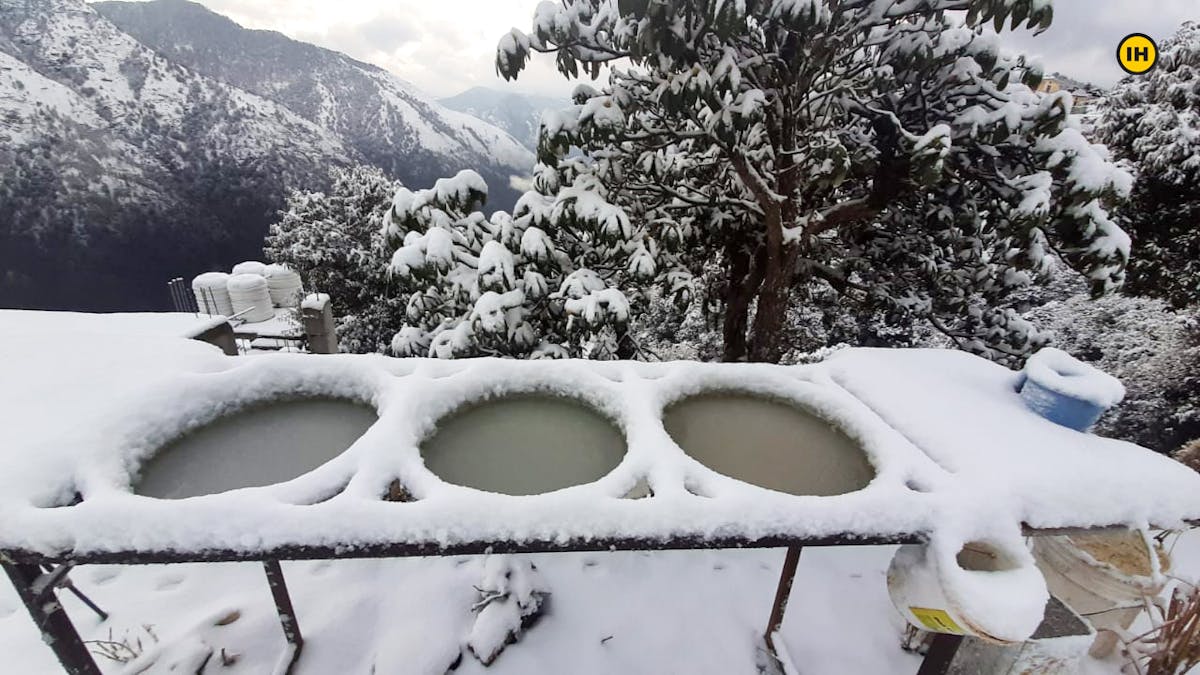 What happens when you leave the three sink system out. Photo by Slope Manager Ravi Ranjan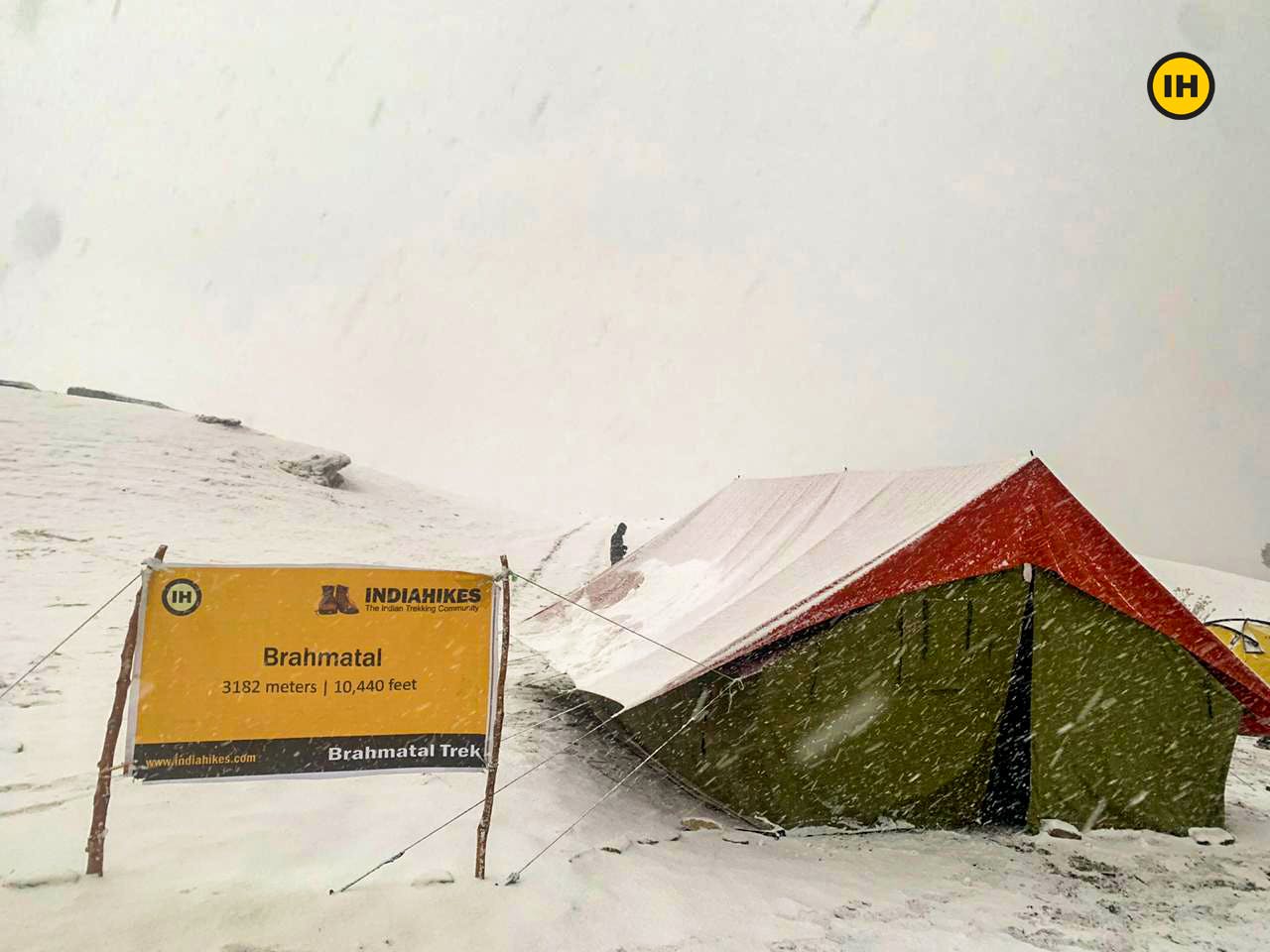 The situation at the highest campsite – Brahmatal. Photo by Trek Leader Aditya Bodke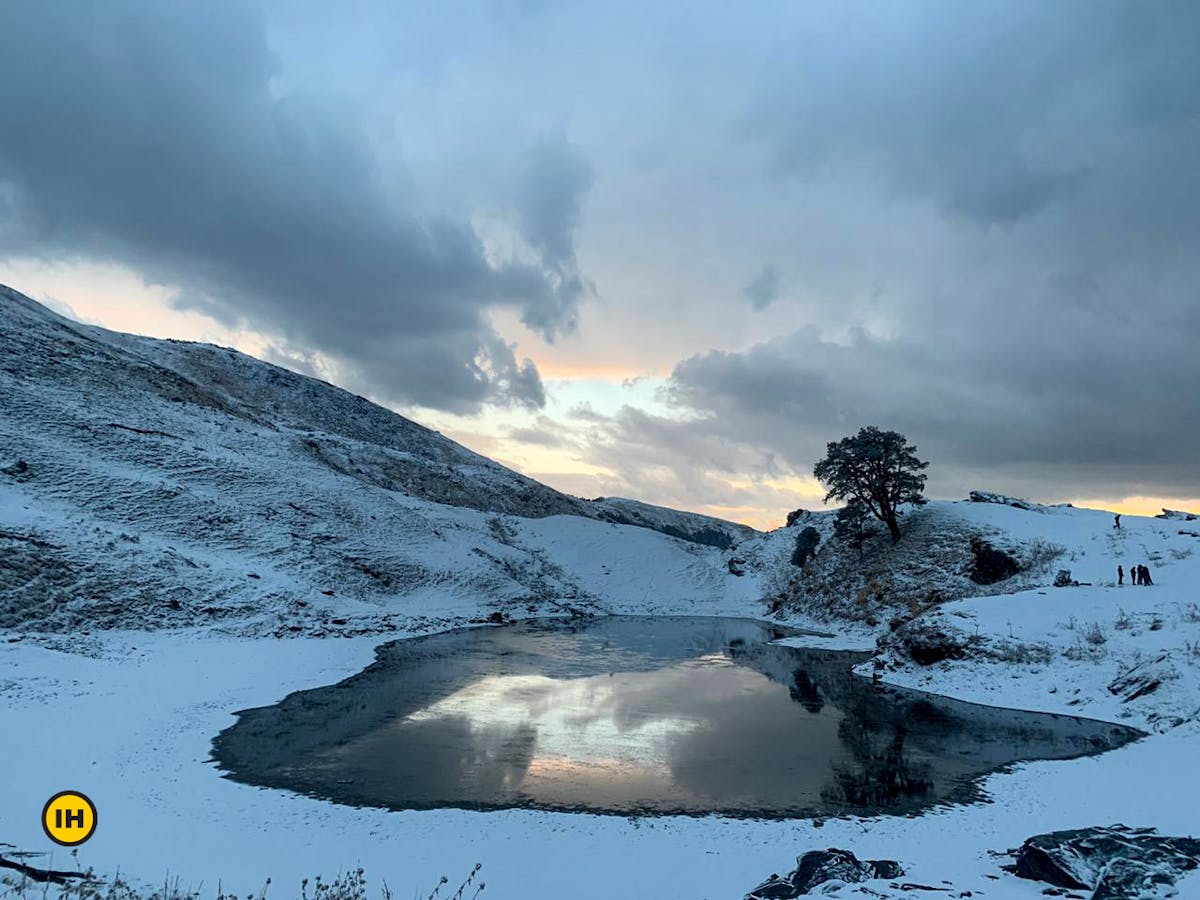 The almost frozen Brahmatal lake. Photo by Trek Leader Aditya Bodke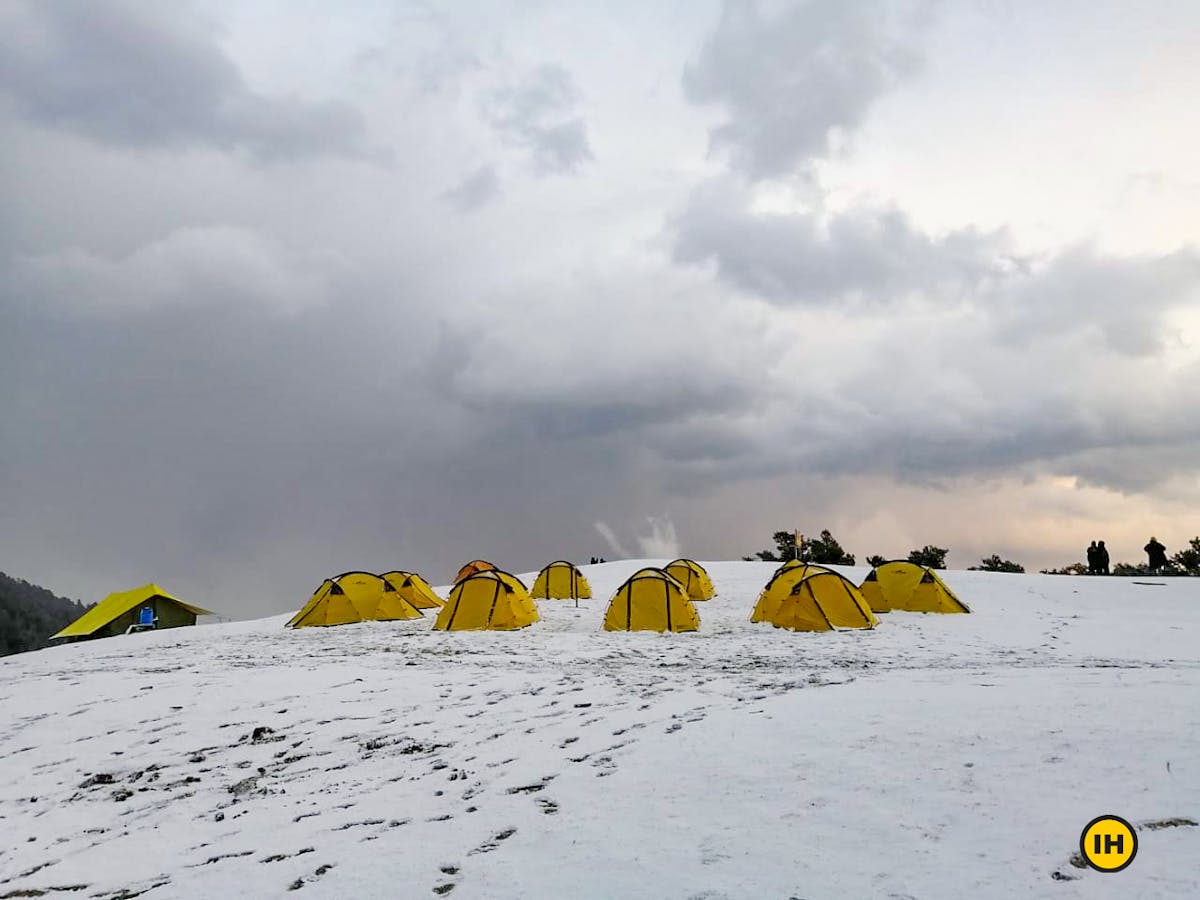 How campsite Tilandi looks draped in white. Photo by Trek Leader Aditya Bodke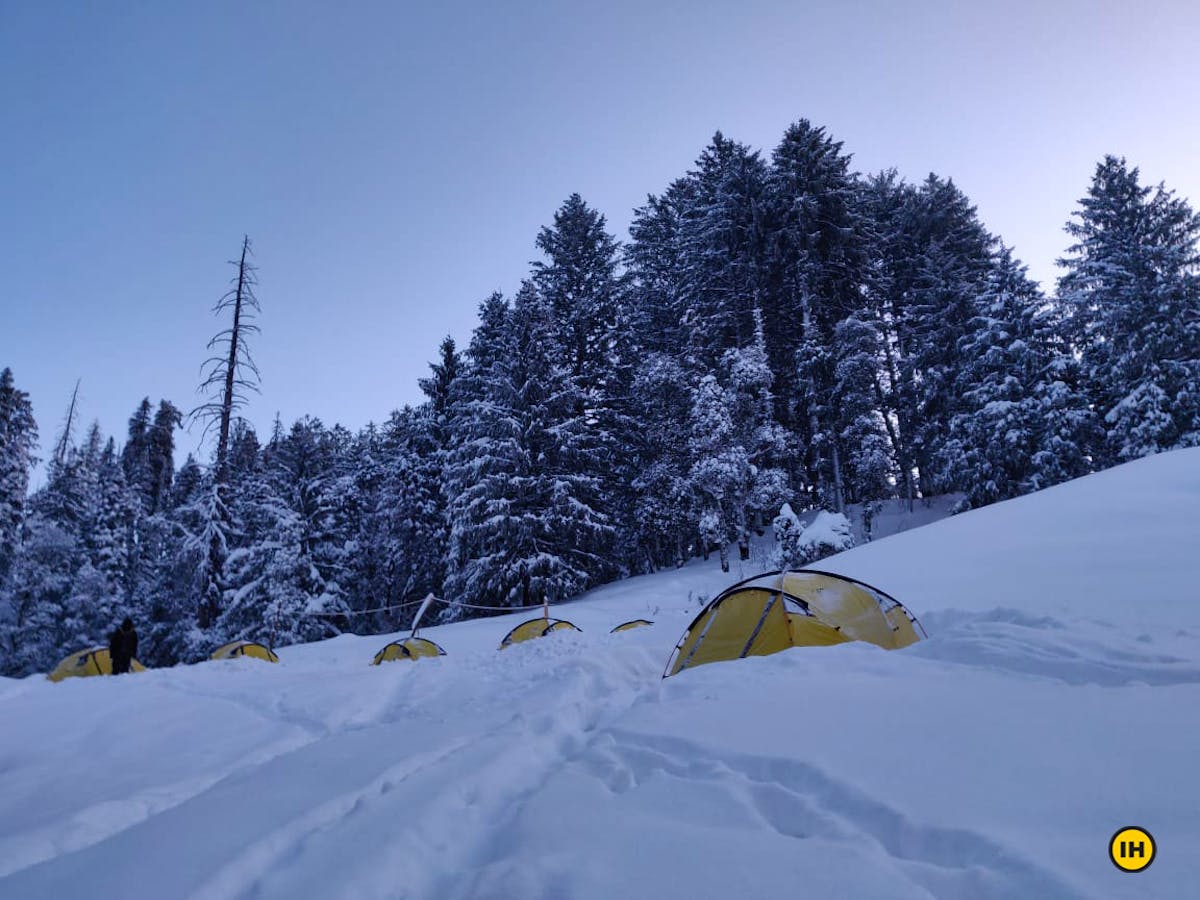 Our campsite at Pukhrola on the Kedarkantha trek. Picture by Nitesh Kumar
Latest News From the Dayara Bugyal trek
The Dayara Bugyal trek is also covered in snow. Our Trek Leader Pradyumna shared some pictures from Raithal, the base camp of the trek. This will give you an idea of what to expect on the trek. We will have more from the Dayara Bugyal trek out soon!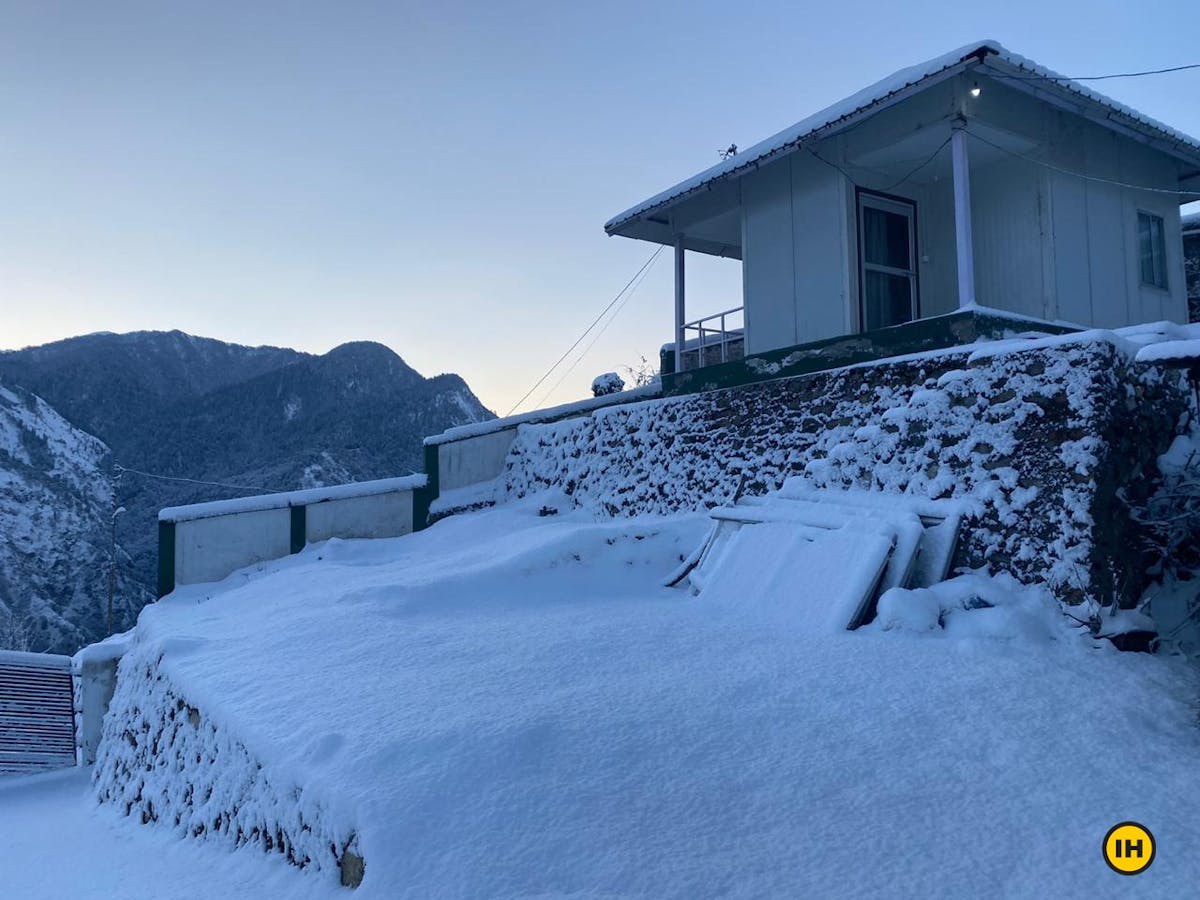 Indiahikes basecamp at Raithal. The snow looks soft and powdery. Photo by TL Pradyumna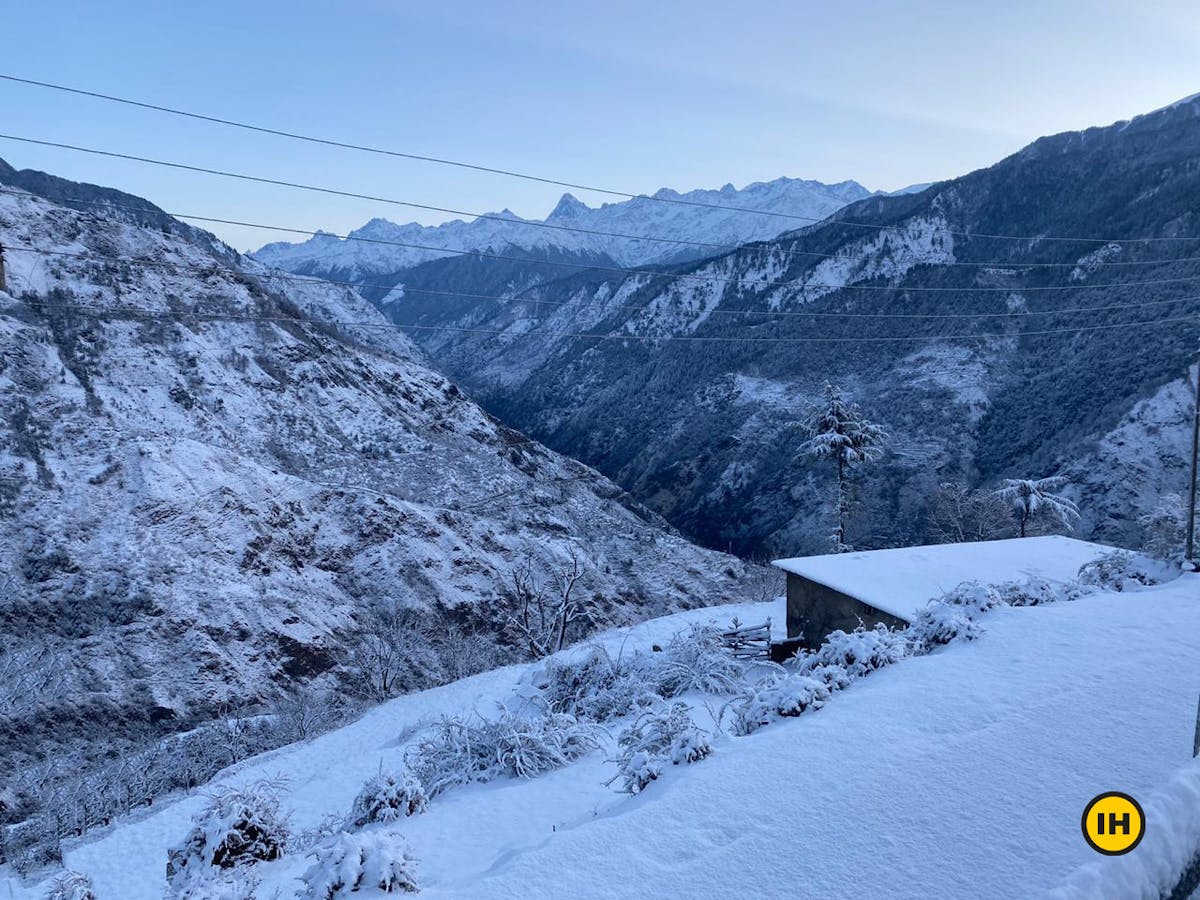 The blue sky opens up to some sharp mountain views. Photo By TL Pradyumna
Stay cued to this space for more latest updates. While you do that, you may drop your questions regarding trekking in snow in the comment section below. We will address them promptly.
Have a great winter and happy trekking!
Sign up for our much loved Weekly Mailer
We have terrific trekking tips, trek updates and trek talks to look forward to