Trek updates for the week
Share this story
Trek updates for the week
Category News
By Seersha Nambiar
2016-09-07
Starting today, we will be posting weekly updates of all our treks on the website. We hope this will help trekkers and also their family members who usually worry about not being able to reach them. Here are some updates from treks that are running and also future treks.
First batch to Pin Bhaba 
Our first batch to Pin Bhaba Pass took off this month. A grand trek, explored by our trek leader Tanmay Bain. "The staff was very helpful and well organized," says Manish Mansel, who returned from the trek. The batch did experience a lot of rain, but managed to complete the trek, albeit with a little difficulty.
The second batch just left a couple of days ago and the trekkers are super lucky! Our founders Arjun Majumdar and Sandhya UC are part of the group! We can't wait to hear what they think about this new trek!
Here are a few pictures shot by Abhirup, our trek leader.
[Best_Wordpress_Gallery id="146″ gal_title="Pin Bhaba Pass trek update"]
Green Trails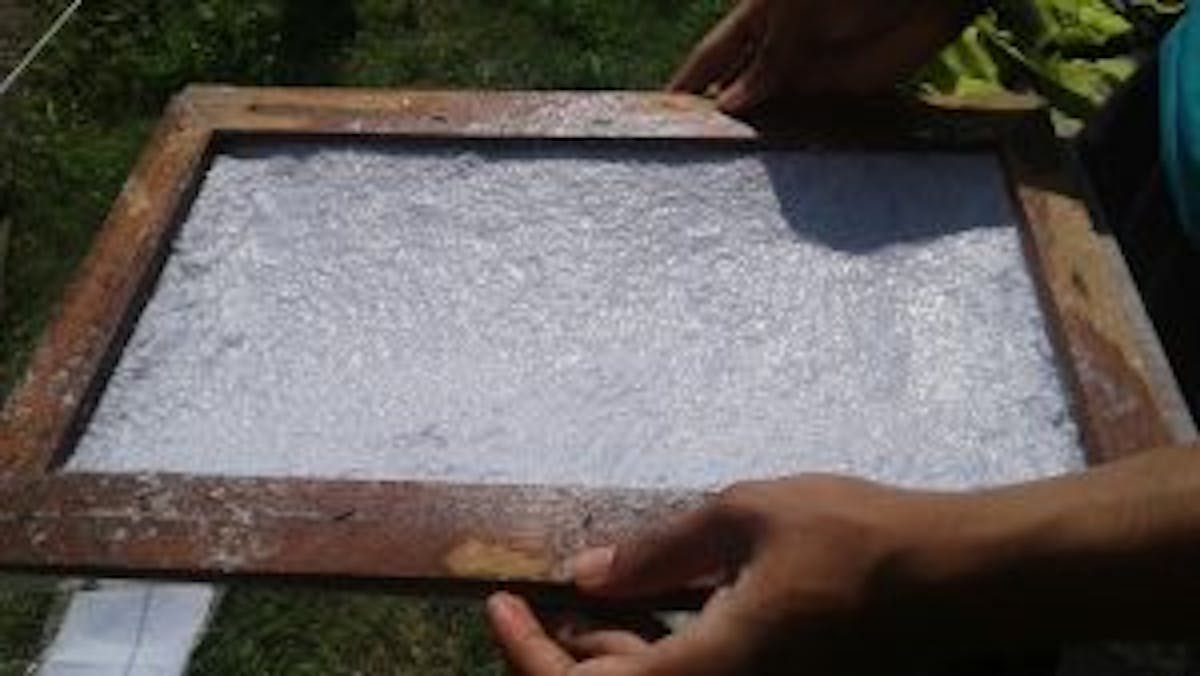 The making of hand made paper
Although we keep our waste production minimal, there is still a lot of paper waste that gets generated at every slope. Which is why we are now focusing on reuse. At our base camp in Manali, we are recycling paper waste into handmade paper with trek maps on them! We are trying to move towards a zero waste generating system. Old mats are being converted to fillings for cushions. The work is still in progress and we will keep you updated!
As for updates from Kashmir, due to external reasons, our Kashmir trek season was cut down this year. But that did not affect our Green Trails work. We brought down 86 sacks of garbage from the mountains to Srinagar for disposal!
From the Hampta Pass trail, Indiahikes trekkers have collected 429 kg of non recyclable waste and 57 kg of recyclable waste so far. Being a monsoon trek, rains poured as expected and brought out the child in each one of them!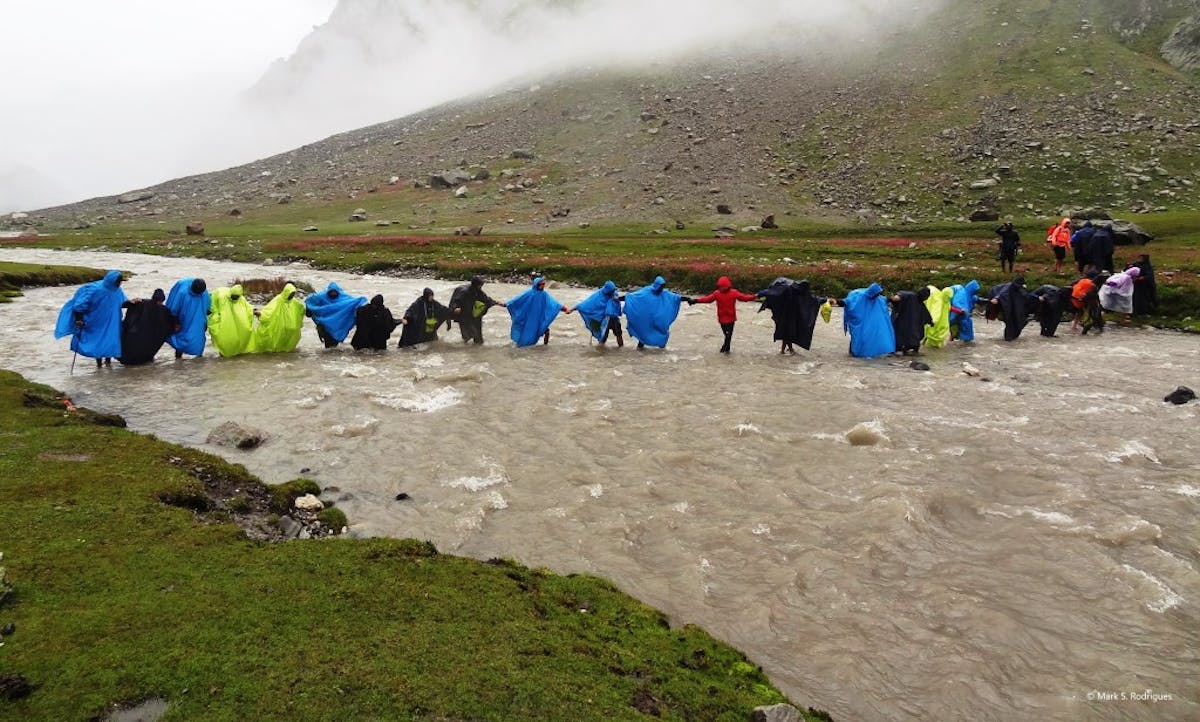 River crossing on the Hampta Pass trek PC: Mark Savio Rodrigues
"I honestly loved the trek. Indiahikes goes slow, takes into account everyone's strengths and weaknesses. Waits for all to catch up, gives enough breaks to catch you breath. The trek leader too was very calm and patient with all of us. Very helpful.. And all the other Indiahikes people were sweet and motivating." says Maitri Modi of the Hampta Pass August 20th batch.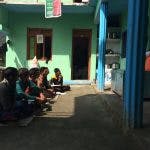 Upcoming treks
The first batches for Har Ki Dun, Roopkund and Rupin Pass treks begin in the second week of September. Our people are shifting from Kashmir to Uttarakhand where our major treks for the season are. The base camps are buzzing with activity and there is a lot of excitement. Our staff at Uttarakhand and Himachal Pradesh are busy setting up the slopes for these Autumn treks. Provisions are being purchased, sleeping bags and liners have gone for dry-cleaning and tents have been lined up for drying!
Our latest documented treks
Meanwhile, Ajay from our content team has been busy documenting several treks along with our trek leaders Tanmay and Vyshakh. They have put together these two excellent treks to Nanda Devi National Park and Miyar Valley. Click on the pictures below to take a look!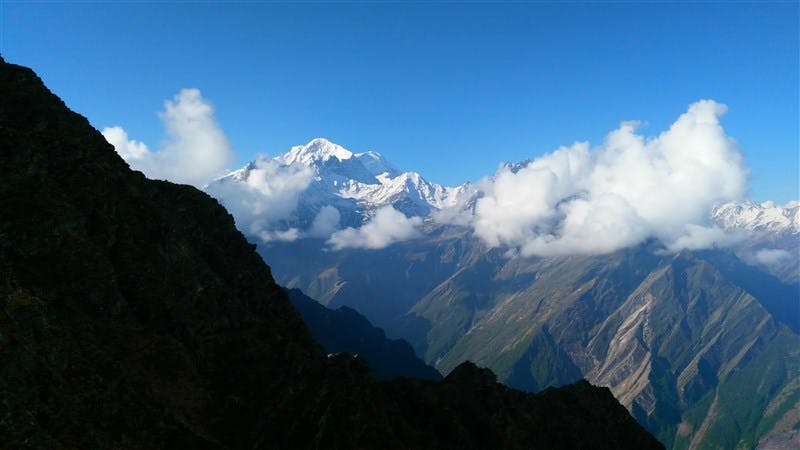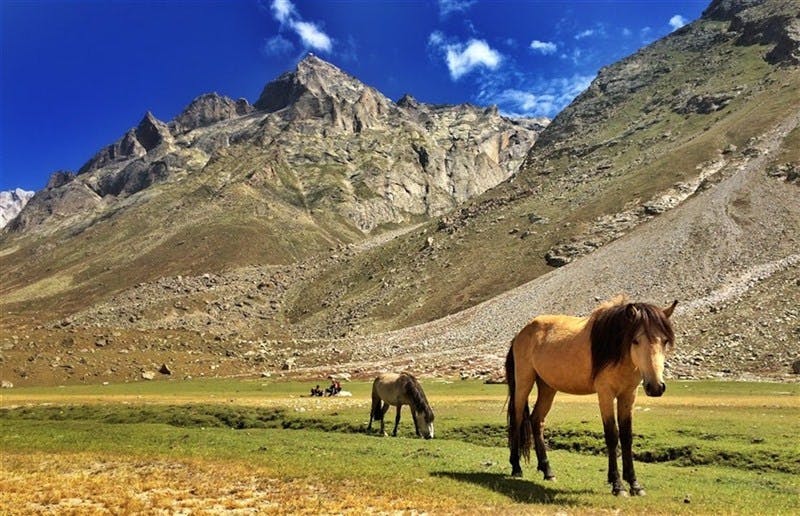 Sign up for our much loved Weekly Mailer
We have terrific trekking tips, trek updates and trek talks to look forward to