Latest Updates - Snow At Brahmatal & Sandakphu, New Basecamp For K...
Share this story
Latest Updates - Snow At Brahmatal & Sandakphu, New Basecamp For Kuari Pass & More
Category News
By Aditya Shankar
2018-03-16
It snowed at Brahmatal yesterday giving many trekkers their first ever experience of a snowfall! Further north at Kuari Pass, we have changed the route, now starting from a new basecamp – Lata. On the eastern side, it's snowing at Sandakphu right now!  Along with these, I have some more important updates to share with you.
Scroll down to read detailed updates.
1

Snow on the Brahmatal Trek:

We have good news from Brahmatal! It snowed at the Tilbudi campsite (If you are not aware of this campsite on the new Brahmatal route, read our last update here) yesterday all day long. The dropped temperatures have not reduced the excitement of our trekkers. Our Trek Leader Devang Thapliyal, who was leading the previous team told us that the snowfall started at around noon and continued until early morning the next day. This Winter trek is surely giving a jolly good time to all our trekkers. Check out few photos from the trek below: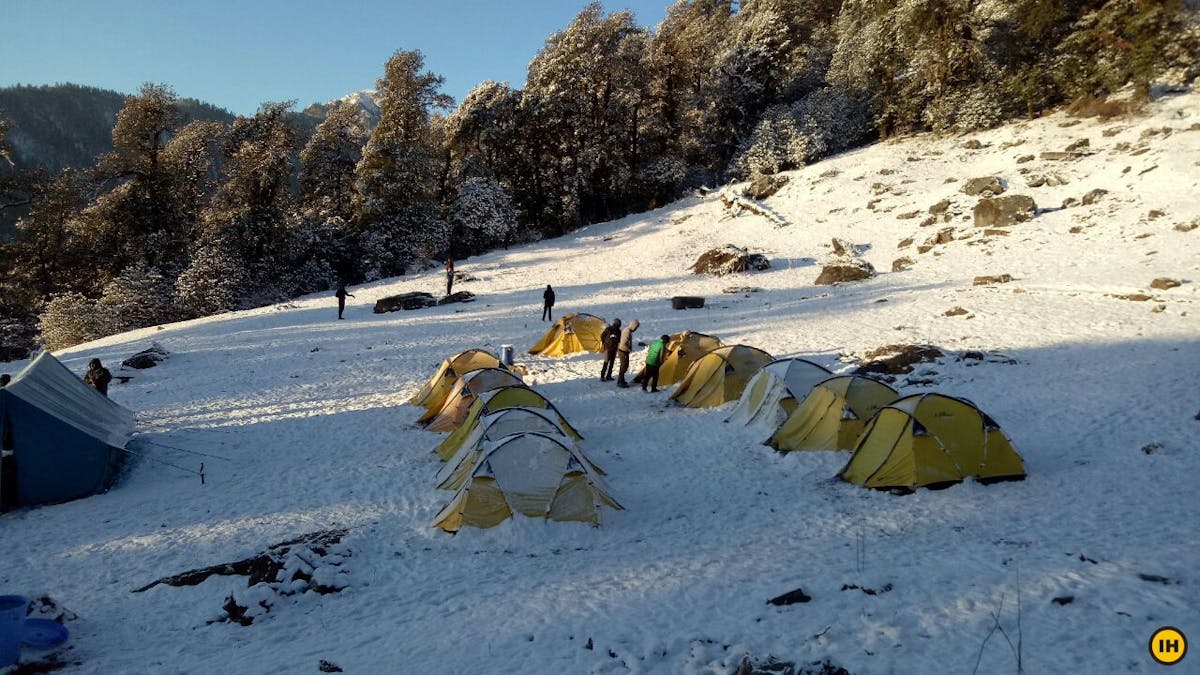 The Tilbudi campsite covered in snow around 3 PM in the evening. Picture By: Devang Thapliyal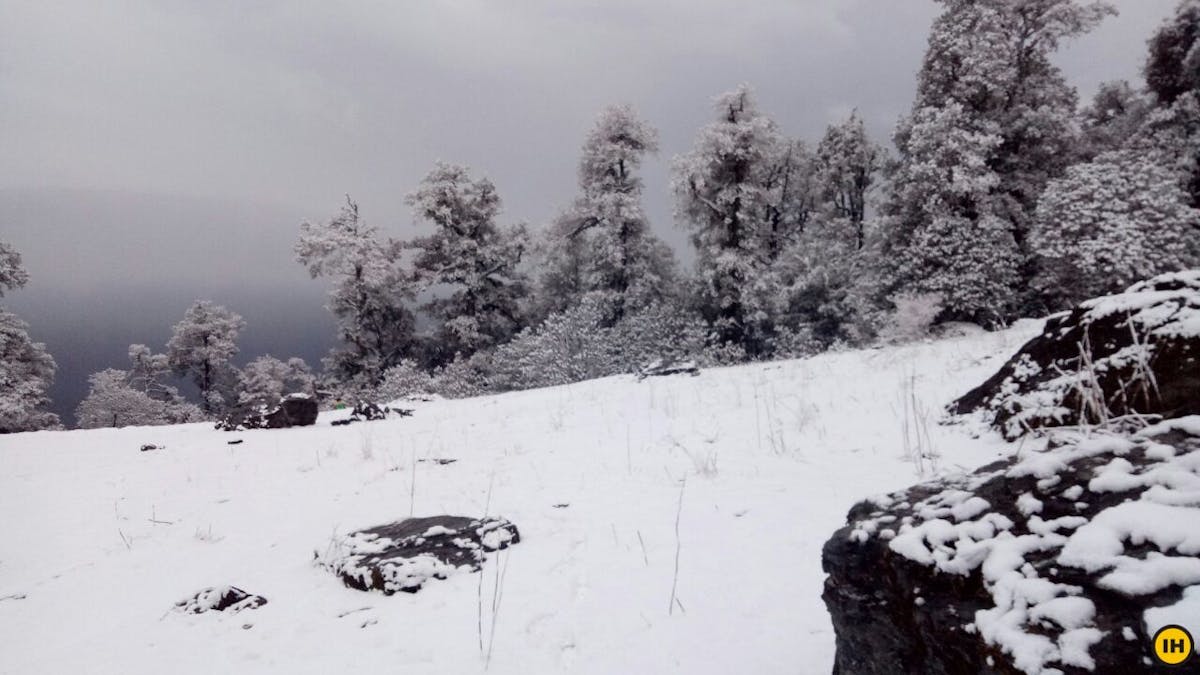 Forest clearing enveloped in snow on the Brahmatal trek. Picture By Devang Thapliyal
A lot of new trekkers don't realise that Brahmatal is an amazing spring trek as well. With the advent of spring, it is coloured with rhododendrons. Check out this article to see the best rhododendron treks in the Himalayas.
2

Snow at Sandakphu:

Moving on to the east, we just received live updates from our Trek Leader Aashay who is on the Sandakphu trek. His happiness knew no bounds on seeing fresh snowfall in the otherwise brown-green trails of the region. All trekkers were pleasantly surprised as well. Clouds of snow constricted views in some regions but the view from Sandakphu was surprisingly clear. We will leave you with these pictures to decide the beauty of this trek yourself: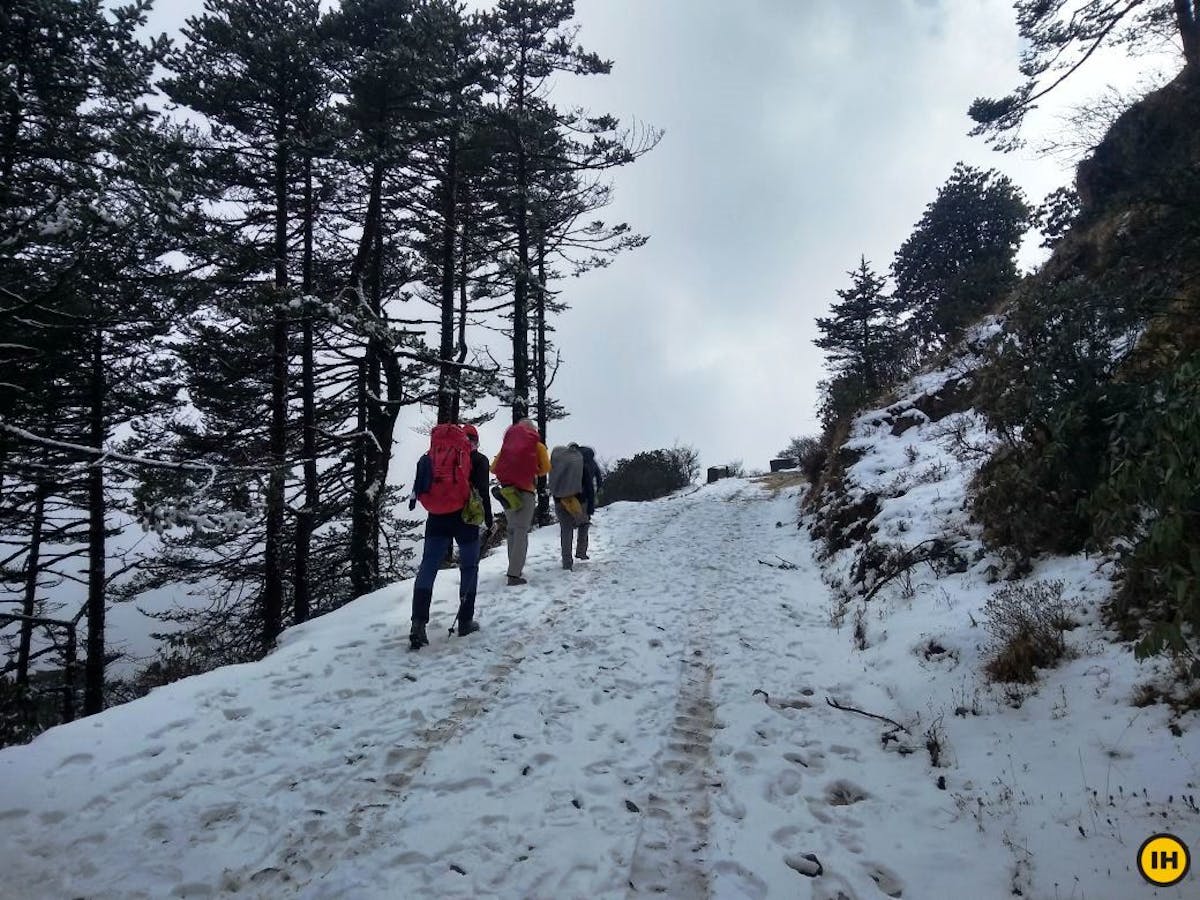 Trekkers walk on fresh snow collected on the trail to Sandakphu. Picture By: Aashay Surve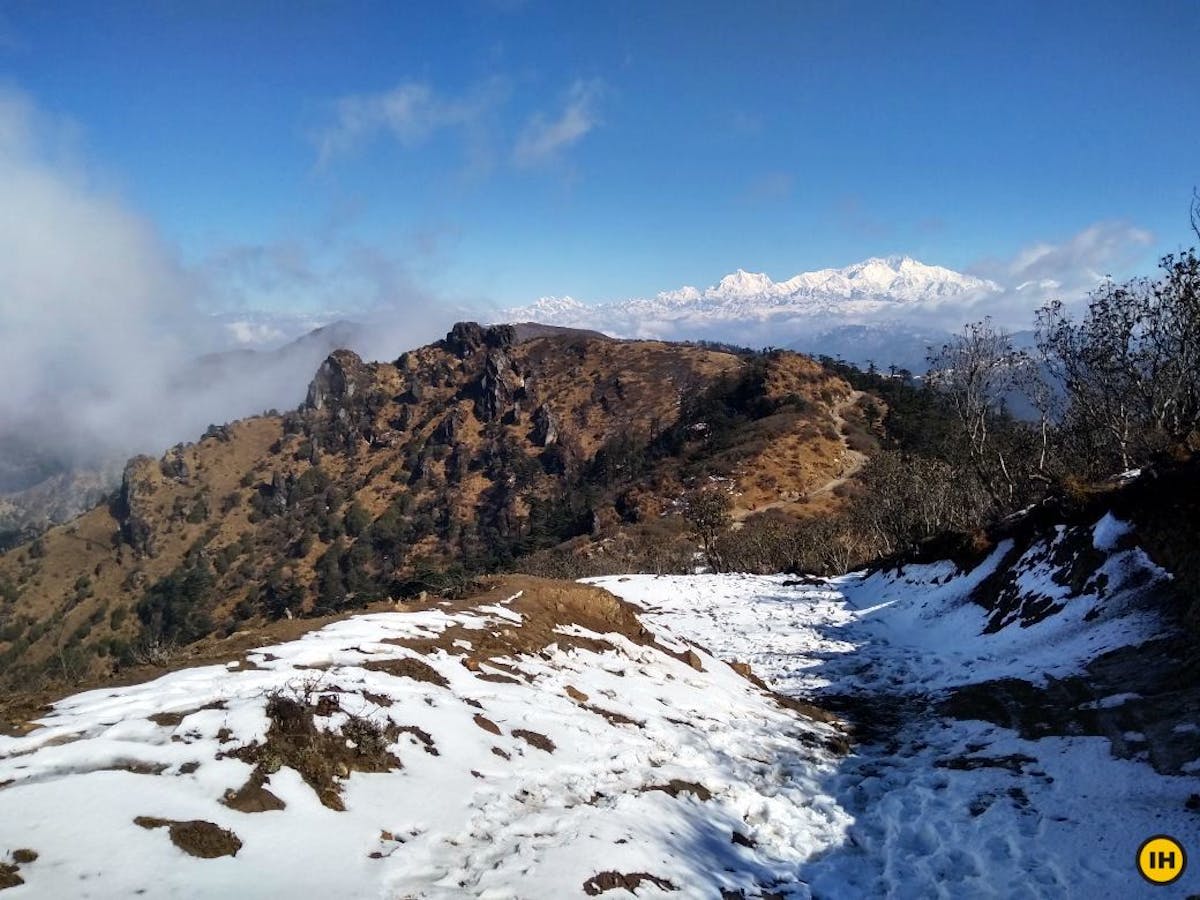 Snow covers the usual brown green trails of Sandakphu. Picture By: Aashay Surve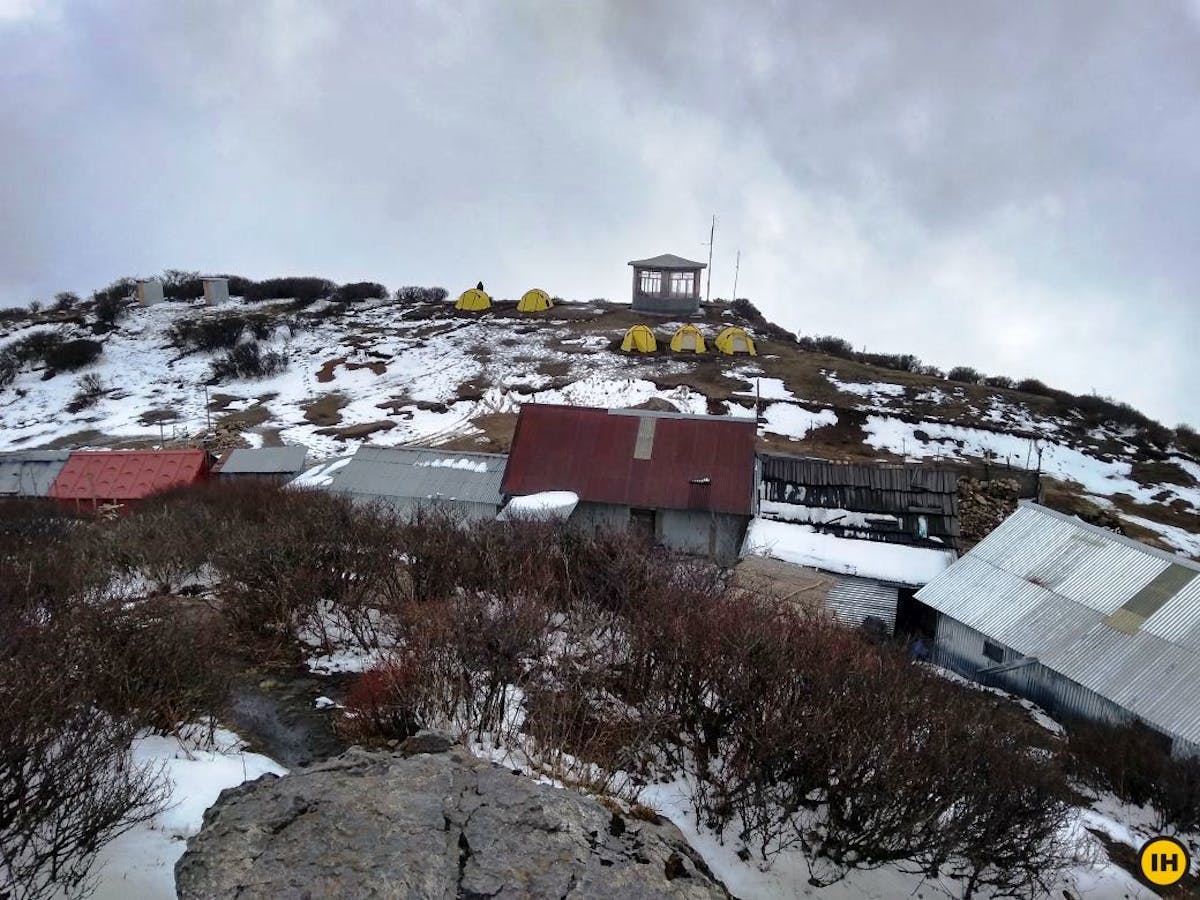 Snow patches at the Sandakphu Goat campsite. Picture By: Aashay Surve
3

New Campsite for Kuari Pass:

Back in Uttarakhand, starting March 18th, all teams to Kuari Pass will start the trek from our new base camp in Lata village, which is around 30 km from Joshimath in Chamoli district. Earlier the trek started and ended at Joshimath. Although the starting point has changed, the last campsite is still Joshimath. Our Operations team took this decision to provide a secluded village experience to our trekkers, which was not possible at Joshimath due to rapid commercialization.
This is what the new itinerary looks like:
Day 1: Reach Lata village; 10-12 hours drive from Haridwar. Pick up from Haridwar Railway Station at 6.30 am. Cost of a cab – Rs.5,800 per vehicle (5-6 seater)
Day 2: Drive to Dhak; 45 minutes. Trek from Dhak (6,956 ft) to Guling (9,832) ft; 5-6 hours
Day 3: Guling (9,832) ft to Khullara (10,492 ft); 4-5 hours
Day 4: Khullara (10,492 ft) to Chitrakantha/Tali (11,031 ft) via Kuari Pass (12,516 ft); 8 hours
Day 5: Chitrakantha/Tali (11,031 ft) to Auli (8,625 ft); 4-5 hours. Drive to Joshimath; 45 minutes. Stay at Hotel Nandadevi, Joshimath
Day 6: Drive from Joshimath to Haridwar. You will reach Haridwar between 6.00 pm – 7.00 pm
4

Transport Details for reaching Kedarkantha Base Camp

Last winter, we changed the basecamp of Kedarkantha trek from Sankri to Gaichwan Gaon. Read our last update here for the detailed route change. Many trekkers call us with doubts about reaching the base camp on their own. If you would like to come by yourself to the base camp, our Trek Coordinator Suhas Saya has put down the following tips:

1. Using Public Transport: If you are planning to take a bus, you will find it difficult to travel from Naitwar to Gaichwan Gaon. Buses ply regularly till Naitwar but post that there's no public transport service. The bus journey could be tiring as well when compared to a cab.

2. Trekking from Naitwar to Gaichwan Gaon: A first-time trekker will easily take 45 mins – 1 hour to trek this route. The basecamp is in a remote place with no network.

3. Using Private Transport: Local cabs are an option. These cabs are not shared vehicles. This service will cost you around Rs 500 – 700.

We hope these tips help clear out your doubts. If you ask us, we recommend you take the transport we organise. It's more pocket-friendly and convenient.
5

DPS North ends its academic year by trekking to Channagiri

Our Outdoor Adventure Education team has been on its feet taking students of classes 9-12 of Delhi Public School – North to Channagiri (Nandi-II). It's a wonderful day hike close to Nandi Hills. Our Trek Leader Himanshu Thapa has come down from the Himalayas to lead treks. Joining him are Munna and Manoj from Uttarakhand. It's their first time trekking in Karnataka and they are having a ball trekking with children! We're excited to inculcate the spirit of trekking in these students at a young age. Check out few photos from our recent excursion.

When we went to do a recce of the Channagiri trek, we noticed that the top of the hill was covered in garbage. These students have been doing a wonderful job of filling up their eco-bags and bringing down at least 2 sacks of waste every day. They are Bangalore's little Green Getters and boy are they doing us proud!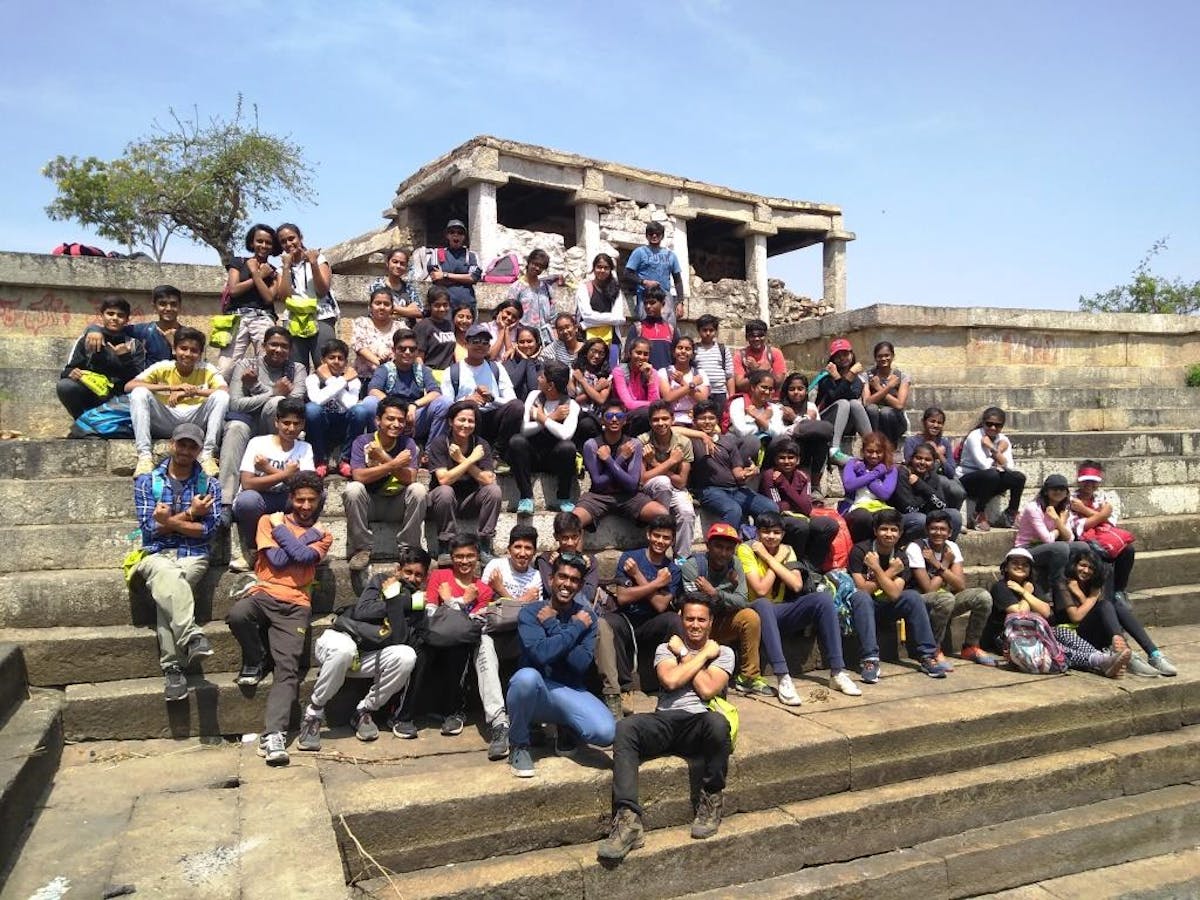 Our Trek Leader Himanshu (front-centre) does the "Wakanda Forever" pose with the children of DPS North. Picture by: Izzat Yaganagi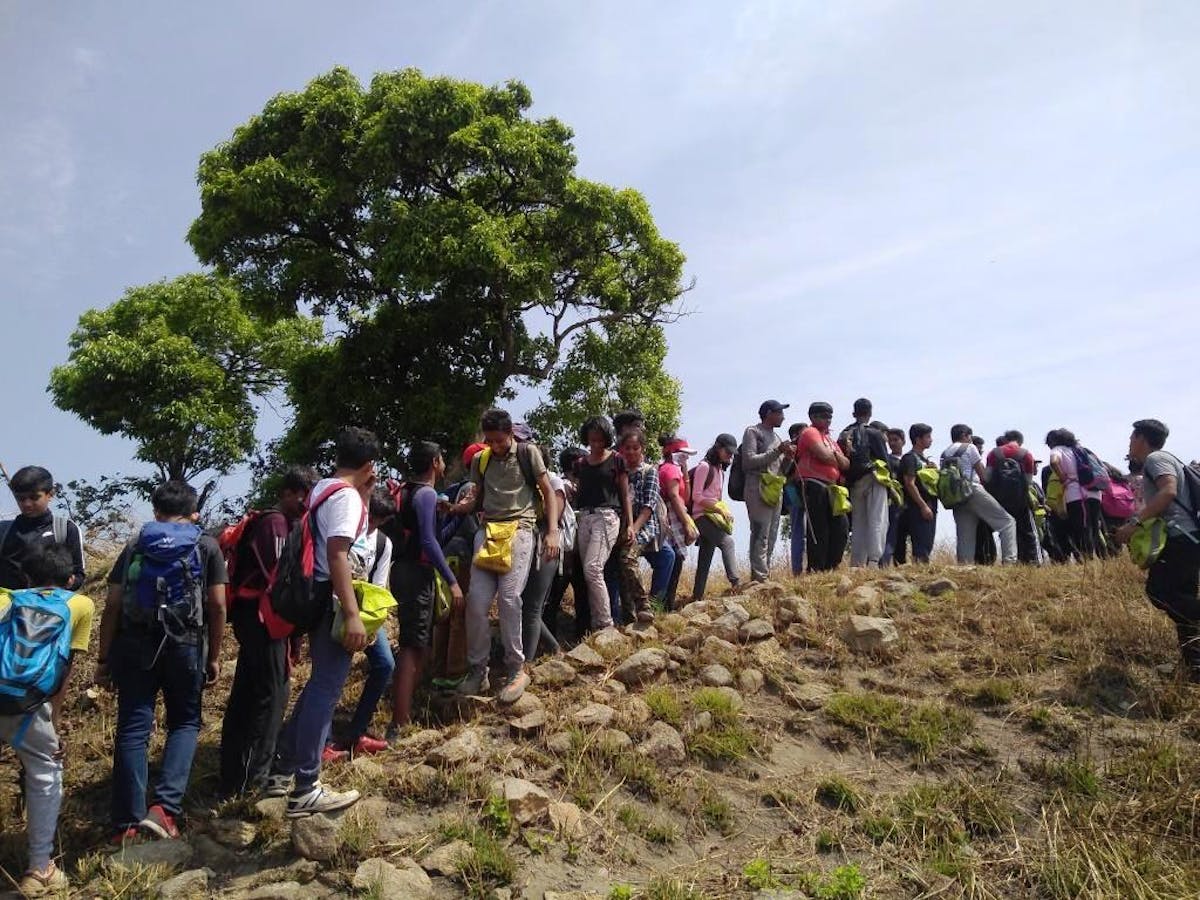 Students of DPS North make a beeline while going uphill on the trek. Picture by: Izzat Yaganagi
6

Enhancements To Your Trek Dashboard:

On a completely different note, to enhance your booking experience with us; our Tech Team has added superbly useful buttons to your dashboard. You can now download your receipts, check your vouchers and profile information just by clicking on your name in the dashboard. Let us know if you find these improved features useful.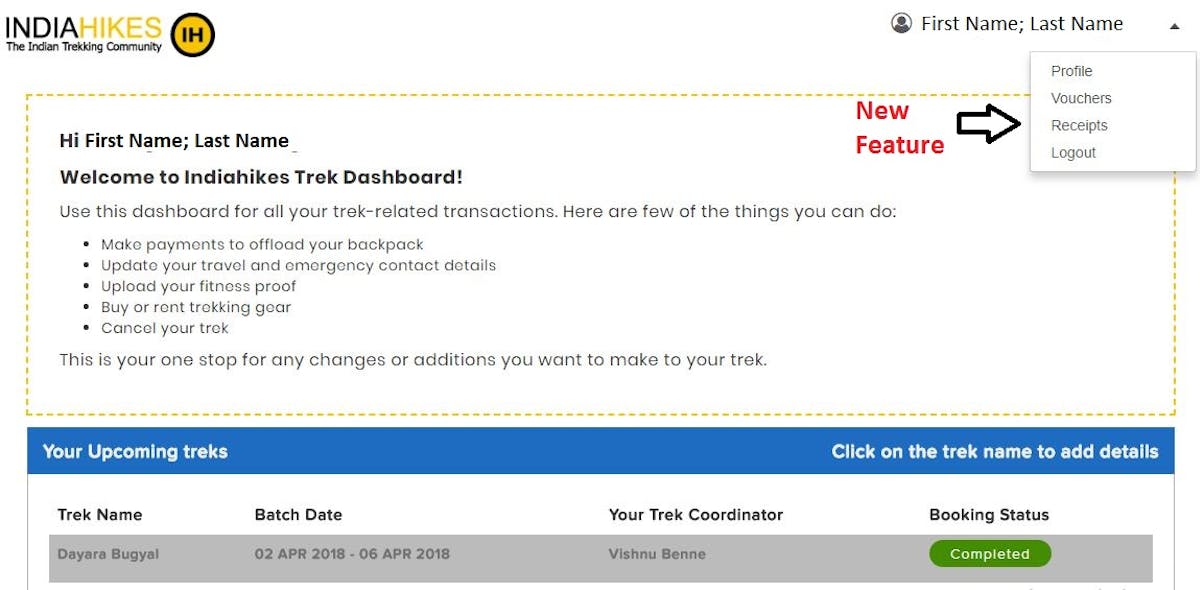 Click on your name and get the drop-down from where you can select options to download receipts/vouchers
Furthermore, once you've registered and completed your booking, you can add yourself to a Whatsapp group of all your fellow trekkers in your batch. You will not have to wait for your Trek Coordinator to add you manually anymore.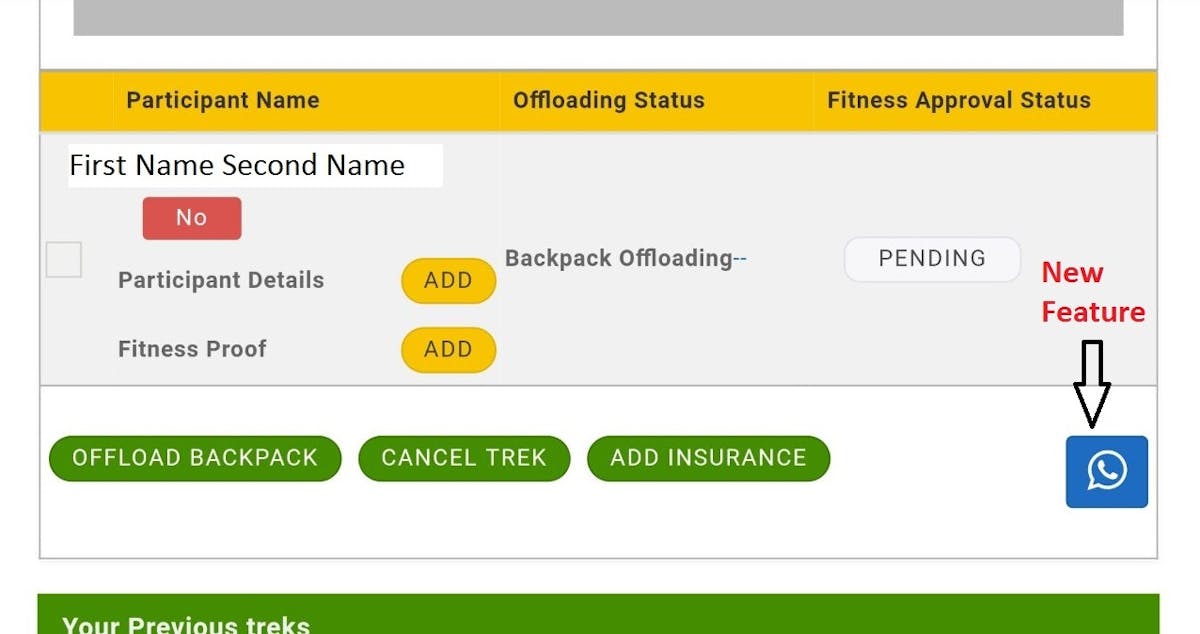 The New Whatsapp feature by which you can connect with fellow trekkers.
7

New Video On Working At Indiahikes:

Earlier today, we published a new video on our Youtube channel. In this video, our chief editor Swathi Chatrapathy interviews our founder Arjun Majumdar on what it means to work at Indiahikes. Here, Arjun talks about the core values of Indiahikes and who would make the right fit for our organisation. If you're thinking of applying, do check out the below video before visiting our careers page.

Those were the major updates from us. Feel free to comment below with your thoughts.

Before we conclude, there's an important sentiment that we wish to share.
A note of condolence for the trekkers who lost their lives in Theni's forest fire
Most of us are aware of the tragic incident that happened with a Women's Day special trek organized by CTC (Chennai Trekking Club) last week. The forest fire at the Kurangani hill in the Bodi hills of Theni district in Tamil Nadu claimed the lives of eleven trekkers.
Indiahikes stands with CTC in these moments of solace. We await the authorities for a final say on this grave incident but are confident of the ideals of CTC, and believe that they shall come out unharmed.
Undoubtedly, CTC has always been a strong pillar in encouraging trekking as a sport in our country. All of us at Indiahikes deeply lament the lives of trekkers that were lost. May their souls rest in peace.
What you should do now
1. If you want to work with us: Head over to our careers page. We have lots of positions open. We also have lots of applications coming in. So the sooner you apply, the better.
2. If you think this article might be useful for your friends: Share it on Facebook, Twitter or LinkedIn.
3. If you ended up here by chance and were actually looking for treks to do: Then head over to our upcoming treks page. You'll find all our Himalayan treks there.
4. If you want to see the 13 best treks of India: Then get our guide here.
Sign up for our much loved Weekly Mailer
We have terrific trekking tips, trek updates and trek talks to look forward to