From 2km to 21km: How Trekking Made Me A Half Marathoner
Share this story
"I think you need to stop", reasoned a voice.
"Look, you aren't able to breathe", it panicked.
Then a louder assertive voice that seemed to have heard this all too often, commanded, "I hear you. JUST. SHUT. UP."
The anxious voice of reasoning quietly muted itself.
Being aware and listening to yourself can be quite amusing. The mind, with its great ability to analyze, can throw up a variety of thoughts. The body can do wonders as long as the mind believes. What you believe, sets your limits.
In the city, lives and lifestyles have been tuned to invest weekdays to accumulate stress and then bank on weekends to catch that lost breath. Or in some cases, lost sleep or whatever else is considered lost in the daily grind. I look forward to weekends too, for my happy hours. And I should stress that stress isn't the factor that gets me to look forward to weekends.
When you pause and reflect on life, it seems like everything is cause and effect. One thing leading to another, like an unending line of dominos leaning on the shoulders of the next one.
It all began 4 years ago when I signed up for a trek to Hampta Pass.
I wondered why the prescribed fitness requirements included running. But I did get started with a mix of walk and run. 400 m walk – 200 m run- 400 m walk.
The first challenge to running early in the morning is the 'getting out of bed' part. If you aren't watchful, the mind can sweetly coax you back into bed.
And a range of reasons are read: don't you require 8 hours of sleep? / Come on, it's a Sunday / Skipping a day doesn't hurt / You can run tomorrow / Can you sense that pain in the foot, back? / Oh, the weather seems so gloomy / sunny.
As they say, the hardest part of running in the morning is getting out of bed.
In about 3 weeks, the 'walk-run-walk' results looked impressive for the newbie that I was and considering that I started from zero. It took a total of 7 weeks to get that walk-run combination to hit the 4 km mark. It felt good.
A year later, during the pass-crossing ascent on the Hampta Pass trek, it came back as a reminder – that feeling of exhausting your breath on running 4.5 km in 30 minutes. The bulb of realization lit up in the mind – running & trekking, they had a strong bond.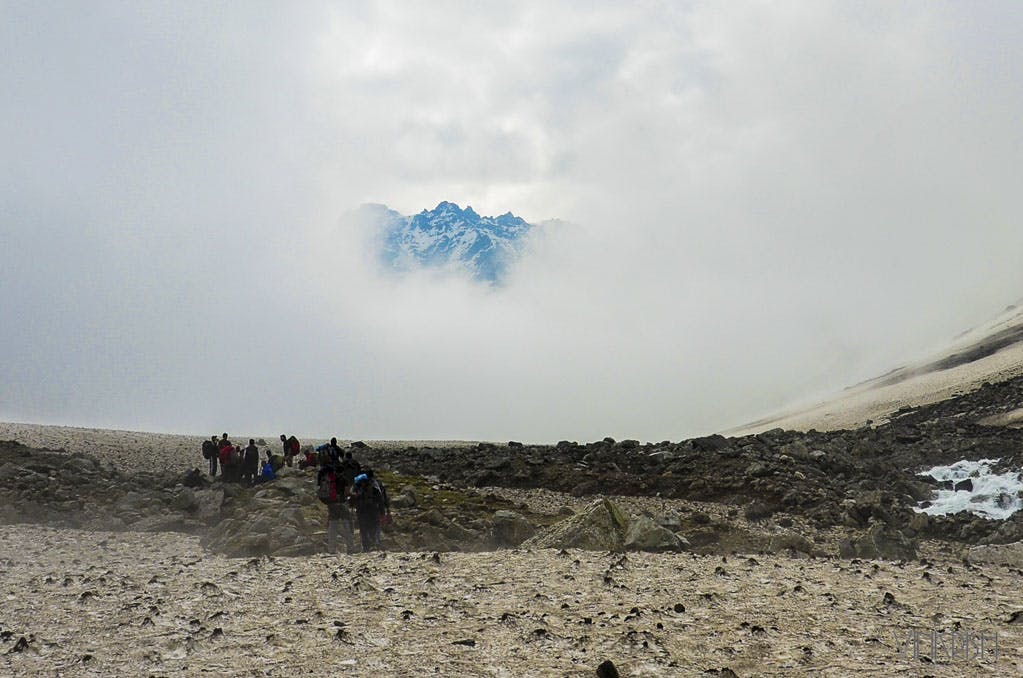 Back in the city, I was hit by AMS – Acute Metropolitan Sickness.
I just hated the city. I missed the fresh air, the calm setting and the massive challenge of the mountains. I longed to be in the mountains. As I waded through trek photographs, I was longing to get out on my next Himalayan trek and thus decided to continue running and staying fit. A couple of weekend treks in the Western Ghats seemed like a breeze, thanks to the Himalayan trek experience and the regular running schedule.
In 2015, I did Rupin Pass, a trek graded as 'moderate-difficult'.
In preparation for the trek, I regularly ran 4-5 km every other day. Inclines, stair climbing and strengthening exercises contributed to a fitter me and the Rupin experience was a grand one.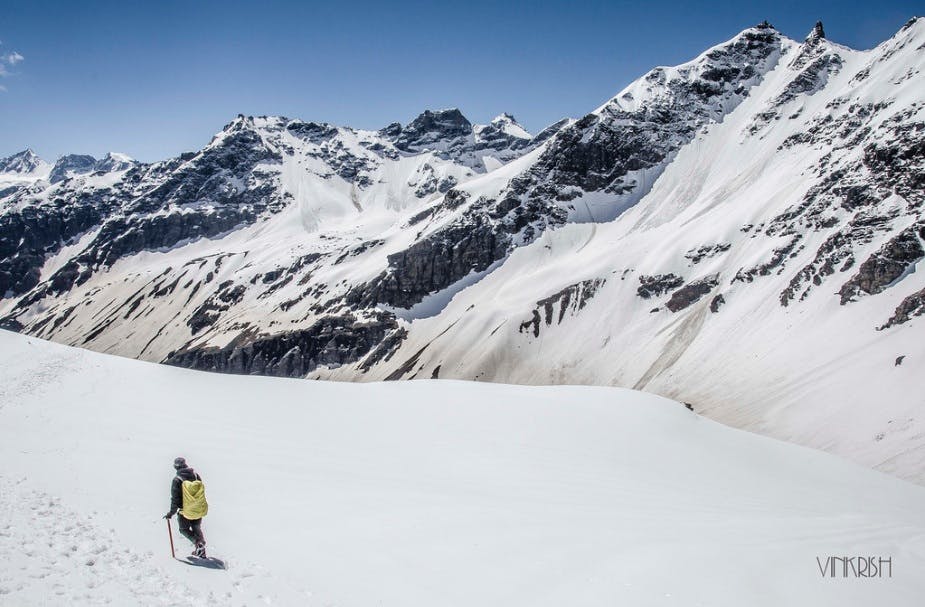 Post Rupin, the running bug stuck with me and I managed my first 10K in September 2015. This passion for running got me to pick a sports watch with GPS tracking. I made corrections and maintained desired pace through my runs. Real-time metrics made a huge difference to monitoring & building performance. And there was a bonus: I did not have to carry my phone to track my runs.
My first 10k run
A 'Save Western Ghats' campaign in Chikmagalur offered a 10 km uphill run. This was the first event that I actually attempted to train for. Training wasn't any elaborate plan. It covered 8-10 km in Turahalli forest in South Bangalore, which offers a trail-like route with 2 hills that provide for inclines. A week before the run, I had the opportunity to learn a lovely lesson on injuries.
On the 8th km of my training run, I tripped and fell on the stony trail. The bruises on both my knees was severely painful and I wondered what the extent of injury was. I wished it wasn't anything serious as I was eager to run at Chikmagalur. It then dawned on me how athletes or sportspersons spend their entire time training for specific events and how even a small injury can negate all of their efforts. Fortunately, the pain subsided in some time.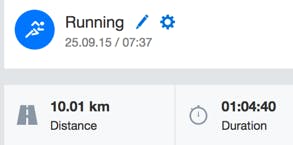 I participated in the run and the experience was truly refreshing.
Signing up for a Half Marathon
Cause and effect was at play again when I stumbled up on an email about the 2016 version of the Kaveri Trail Marathon (KTM) being rescheduled to November 2016. And things went serious when I registered for the Half Marathon.
KTM is an annual trail run right next to Ranganthittu Bird Sanctuary in Srirangapatna, near Mysore. All through the route, the trail is accompanied by coconut & paddy fields on one side and a river canal on another.
It was pure bliss running here and I got across the finish line in 2 hours 15 minutes. The addiction to running just grew stronger.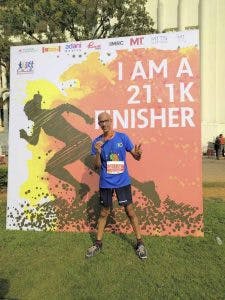 Half marathons are a joy now and after KTM, I have run a bunch of them in organized races and also on my own.
Another memorable challenge – Running a half marathon with 4km of incline and hot, humid weather
A memorable HM in March this year was the 1st edition of Manipal Marathon in the lovely town of Manipal, Karnataka.
The half marathon route seemed to behave well till 16 km and then the inclines threw a challenge in the last 4 km. The weather turned extremely humid and hot and frequent hydration was an absolute necessity (Manipal is pretty close to the coastline).
Experiencing a Half Marathon in another country
Later in March 2017, I was off to a business trip to Australia. Sydney is a beautiful place to run – the air is fresh, the paths are pedestrian-friendly and you get to see plenty of runners around. Staying close to the Opera House meant I got to run alongside the harbour every morning.
Prior to the trip, I did some homework to identify a Sunday run at the Centennial Park there. I participated in this cross-country run and saw a satisfying improvement in performance as I clocked 2 hours 5 minutes on the half marathon.
It was a different experience compared to the way runs are organized in India. And I missed the post-race food that runs here offer.
Later that week, on one of my morning runs, I got my personal best on the 5 km – this one at the beautiful Sydney Harbour.
Trying my endurance beyond 21k
Once back from Sydney, I was eager to test my physical and mental limits and get beyond the 21 km mark. Trying to do the extra mile on a Sunday morning road run, my water bottle went empty and I needed to cover a 4 km ascent on a deserted stretch. I managed to cover 2 km when hunger pangs attacked.
No food, not even a snack bar, no water as I dragged myself for the next 2 km. I immediately headed to a condiments store and my request for water was readily honoured by the store owner.
I ended up with valuable lessons for long runs after this incident, though I would say every run has offered lessons:
What I learnt
Start early if running longer distances
Eat right on the previous day of the long run
Eat before / during a long run
Choice of foods
Proper hydration
Adequate sleep
Respect rest days
Set the right pace (the initial pace does not necessarily ensure faster finish times)
Warm up and cool down
Cross train at least once a week
Get that core strong
For long runs, I now carry a larger water bottle, plan my route in advance, pay attention to my food & hydration through the week. As I reflect on this, I realise this holds true for trekking too.
Looking back
As I look back at last year, my average running distance of 3.85 km per run in 2016 has almost doubled to 6.51 km in 2017. And in just 6 months of 2017, I am all set to cross the yearly total distance of 2016.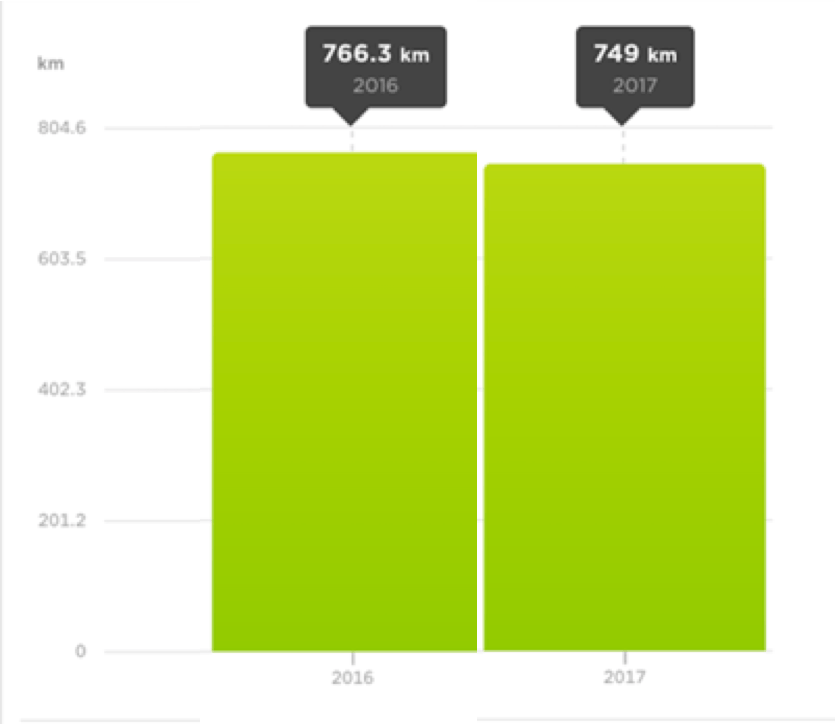 I do wish I can do more Himalayan treks. Trekking has helped break mental barriers, shaken up thought paths and got me to discover this ability to run. My bond with the road continues to grow strong and I now run 5 days a week. Weekend mornings are reserved for those long runs.
Jesse Owens, Olympic Gold medalist, sums it up so well: "We all have dreams. In order to make them come to reality, it takes an awful lot of determination, dedication, self-discipline and effort."
Running has strengthened all these and more for me. And yes, I dream of doing a full marathon, someday soon.
vinkrish: trekkie | runner | photographer
What you should do now
1. If you want to see a complete list of treks that we run: Head over to our upcoming treks page. You'll find help in choosing a Himalayan trek in a specific season.
2. If you want to work with us: Head over to our careers page. We have lots of positions open. We also have lots of applications coming in. So the sooner you apply, the better.
3. If you want to see the 13 best treks of India: Then get our free guide here.
Sign up for our much loved Weekly Mailer
We have terrific trekking tips, trek updates and trek talks to look forward to