How your waste can be a resource: Green Trails Updates, Jaubhari
Share this story
How your waste can be a resource: Green Trails Updates, Jaubhari
Category
By Neha Satheesan
2018-06-22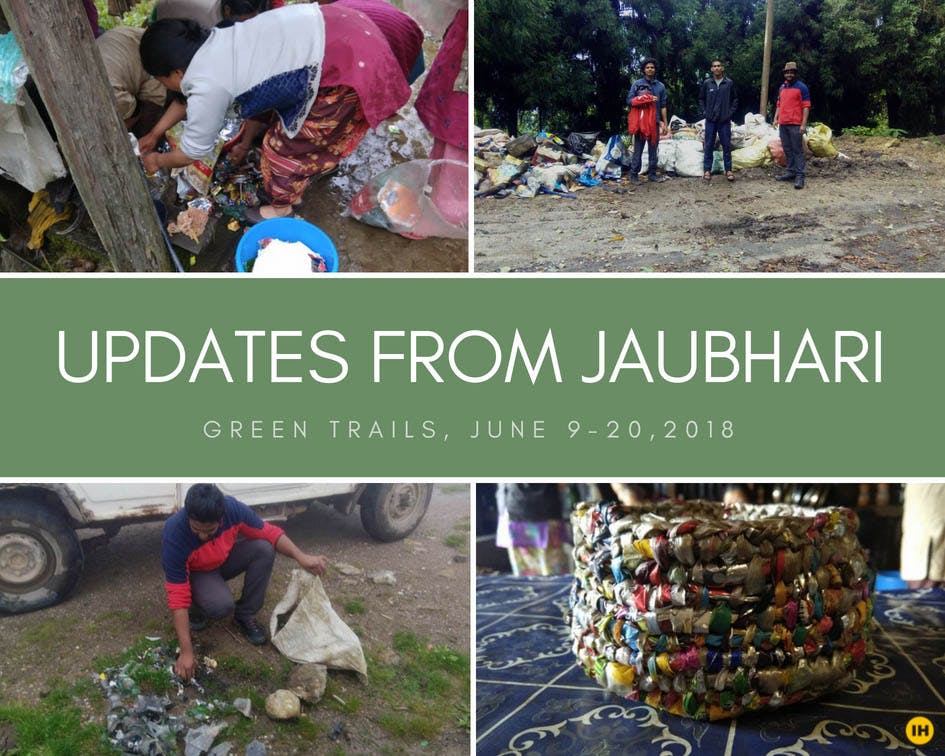 Jaubhari our base camp village for the Sandakphu trek was our model village project. But things were looking a little bleak this year. Our small wins were taking time to have a sustained impact.
But last week we were happy to see the locals eagerly participate and contribute to bettering their villages.
Anjala helps Green Trails to boost local economy
You might have read about our Local Hero Anjala.
She owns a homestay in Sepi, a village just 3 hours from Jaubhari. Anjala has joined us to help create awareness and teach locals proper waste management.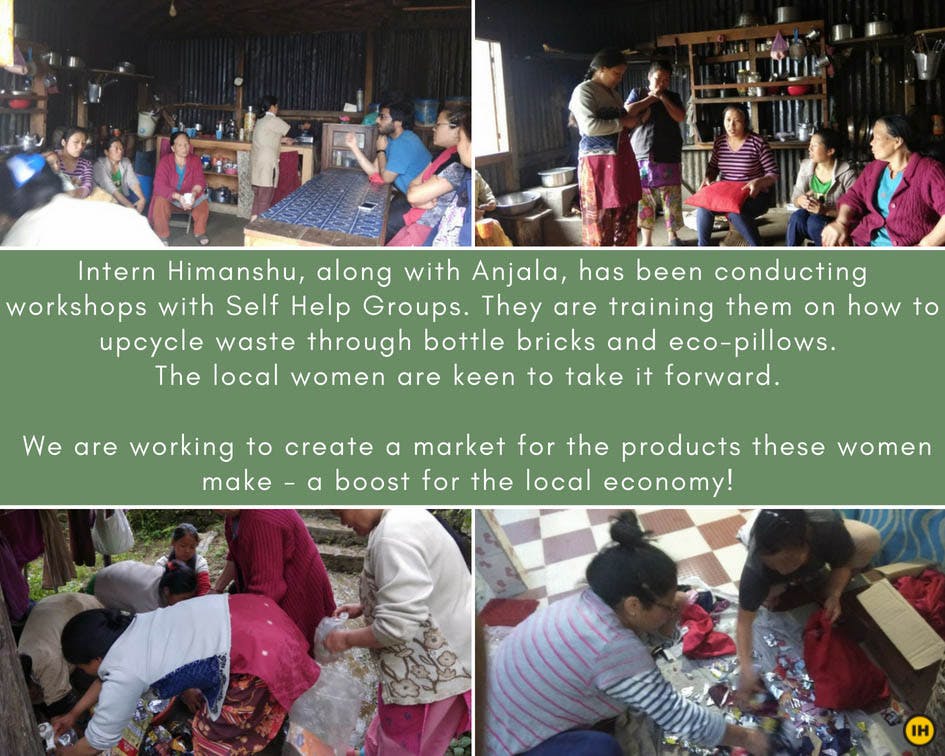 We will have more workshops where women practice upcycling. Anjala plans to put these products on sale in her home-stay.
Upcycling waste to make spaces cozier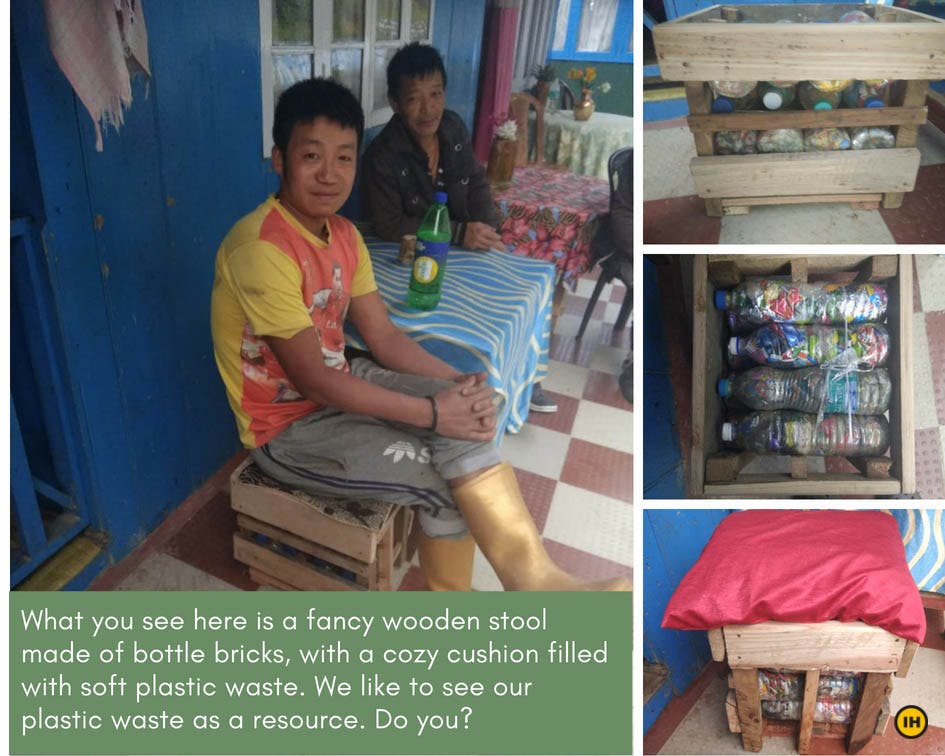 Our team has been making bottle brick stools for Anjala's home-stay as well. This is an example of how easy it is to upcycle and how easy it is to find use for these upcycled products in everyday life.
Our segregation efforts stay strong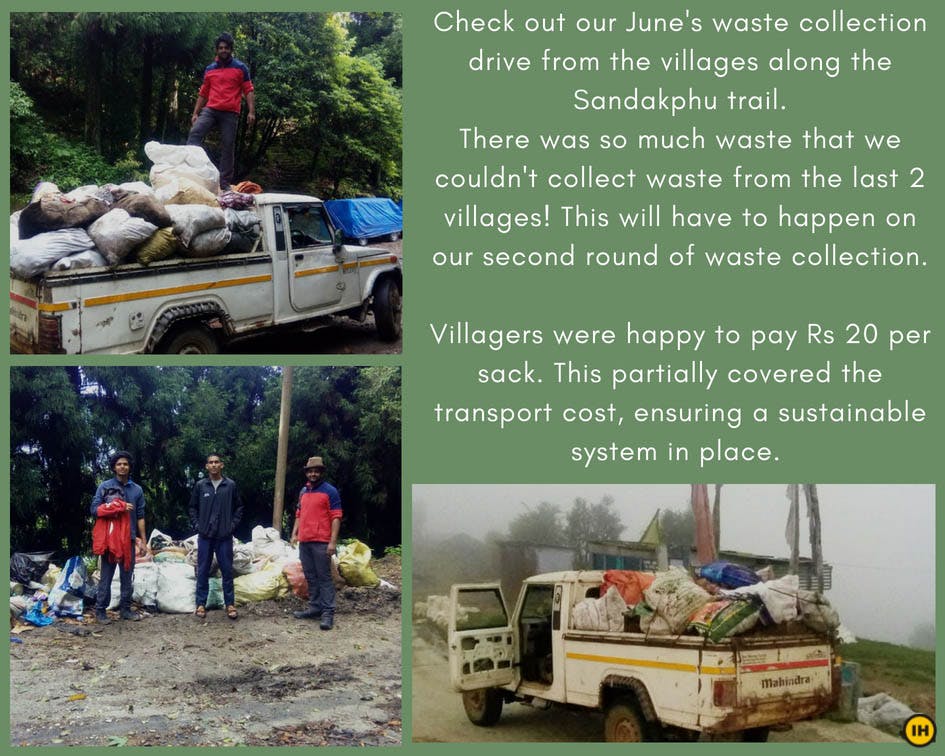 Before I sign off, I would like you to give some thought. Some thought to the waste you produce, the person who handles it and what you can do to make it a better process.
Here is a picture of Intern Ritesh taking a break from segregation. I was happy to hear that our team continues to segregate despite it being an unpleasant task.
But it also made me think, should we really be okay with others handling our waste?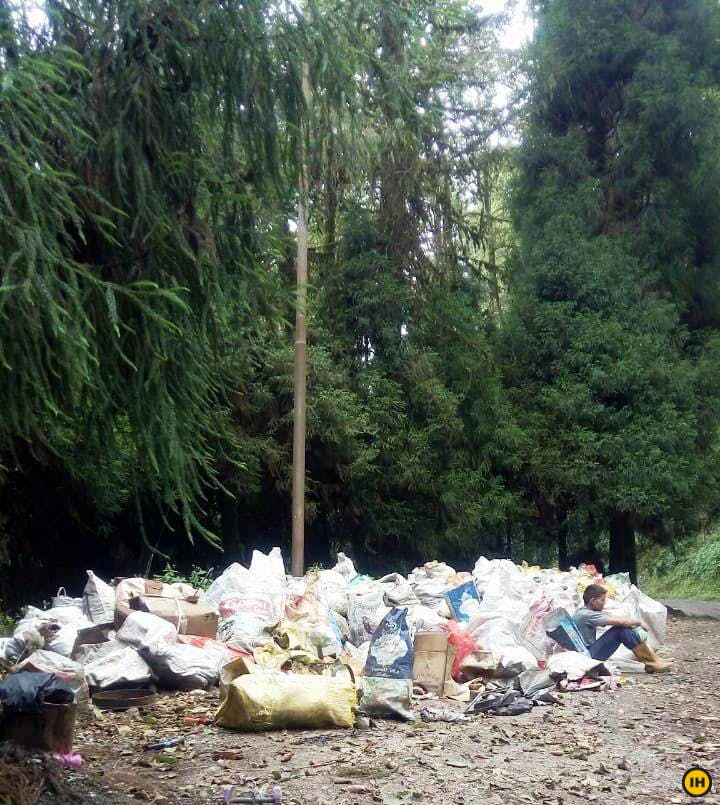 Tell us your thoughts in the comment section.
Photo credits: Shivaprasad and Green Trails Team
Have a green idea that could help the environment out? Comment below or write to our Green Trails Head – Lakshmi at lakshmi@indiahikes.com.
What you should do now
1. If you want to serve as a Green Trails Intern: Read this article by our Green Trails Head – Lakshmi.
2. If you want to work with us: Head over to our careers page. We have lots of positions open. We also have lots of applications coming in. So the sooner you apply, the better.
3. If you ended up here by chance and were actually looking for treks to do: Then head over to our upcoming treks page. You'll find all our Himalayan treks there.
4. If you want to see the 13 best treks of India: Then get our guide here.
Sign up for our much loved Weekly Mailer
We have terrific trekking tips, trek updates and trek talks to look forward to