When And Why Some Treks Get Diverted
Share this story
At Indiahikes, we like to run our treks on schedule — on the destined date, to the destined location. But in the rarest of times, a trek cannot run as scheduled. These are usually emergency scenarios when we have to divert treks from one trail to another. 
While it may seem alarming that a trek that you planned for is changing in the last minute, these diversions are a part and parcel of high altitude trekking. 
As a trekker, this is what we'd like you to understand today. When it comes to high altitude trekking, there are some uncertainties you deal with — one of them is the rare possibility that your trek can get diverted. 
To dive deep, it is important to understand why this could happen.  
Why your trek could get diverted 
There are three main reasons for your trek to get diverted: 
Weather Anomalies
Permission Issues
Internal Conflict
1. Weather Anomalies
Weather in the mountains is unpredictable. At Indiahikes, we take the weather into account while launching dates for a season. "If we're trekking in monsoon or winter, we always account for rainfall or snowfall," says Lakshmi Selvakumaran, Head of Experience at Indiahikes.
What we cannot plan for are the anomalies in weather. Swings in the weather. An unexpected big snowfall. Or a heavy bout of rainfall that lasts for two days. Or Landslides. Or Cloudbursts.
These become the biggest reasons for diverting treks.
"In the second year of Indiahikes, our entire season of Roopkund got washed off. This happened in autumn due to untimely rains. It poured through the entire season," shares Arjun Majumdar, Founder of Indiahikes.
Something similar happened in 2014 when Kashmir — situated mostly in the rain shadow region — received more than its share of rainfall. "Srinagar was flooded. Trekkers who had already reached Kashmir had to be evacuated. Trekkers who were scheduled to trek in Kashmir had to be diverted to another state," recollects Arjun.
But it's not always something as dramatic as a cloudburst or a flood. Last month, the Beas River swelled up because of continuous rain, because of which trekkers could not cross the river. They were immediately diverted to Bhrigu Lake, a neighbouring trek but without a risky river crossing. 
Could these weather anomalies be predicted? Yes and no.
While bad weather can be predicted, it is difficult to predict the quantum of rain/snow during an event. You realise the scale only while the event is unfolding.
Such anomalies disrupt the trek. Trekking groups on the trek get stuck. They sometimes need to be evacuated. On the other hand, the groups that are coming up need alternatives. At this point, the most effective alternative is to trek in the nearest region that's not affected by the weather.
For example, when the trekking routes of Hampta Pass, Bhrigu Lake and Beas Kund in the Kullu region got affected by a cloud burst, we diverted trekkers to Miyar Valley in Lahaul. It's in the same state of Himachal Pradesh, but in a rain shadow region.
Sometimes we even divert treks from one state to another. From Himachal Pradesh to Uttarakhand. We look at the best possible alternative.
PS: Plan B may not always be an alternate trek. It could be a revised itinerary of the same trek, as long as it diverts trekkers from the problem we are facing on the original itinerary.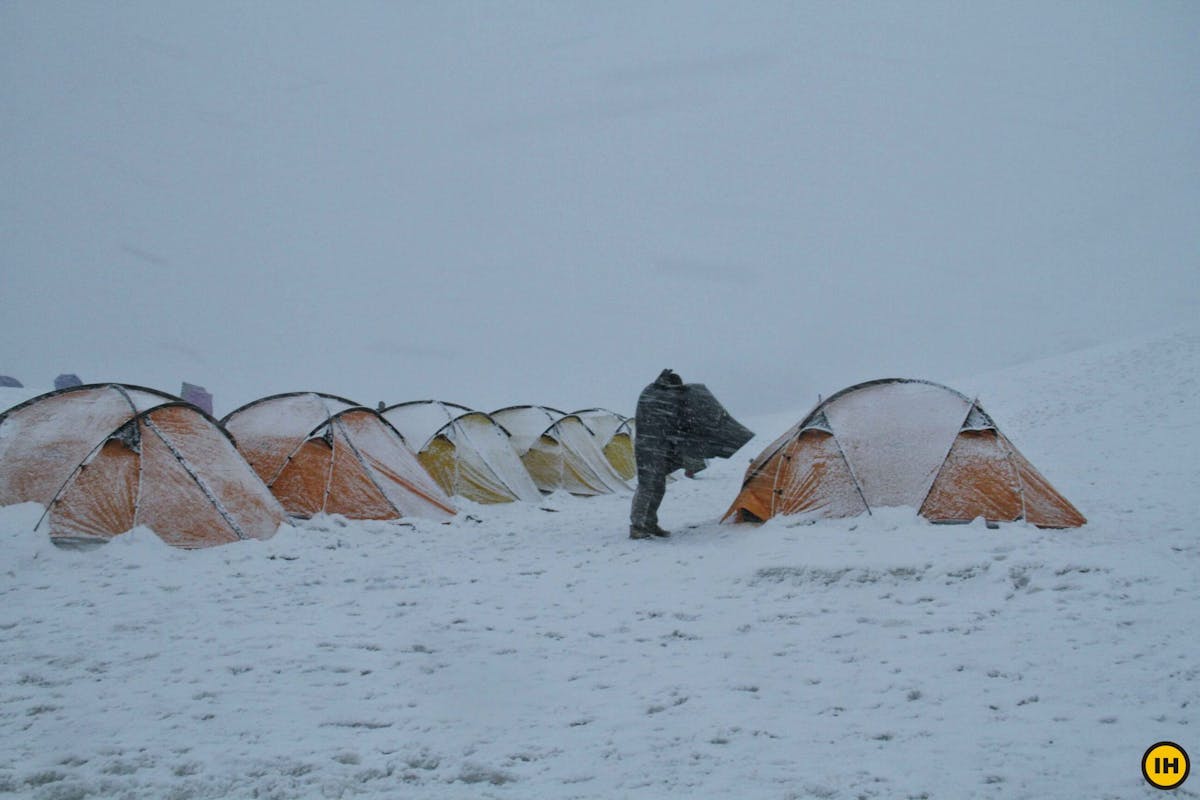 Weather anomalies are the biggest reason why treks get diverted. Picture by Chermanna Achappa shot on the Roopkund trek.
2. Permission Issues
This is the second big reason why treks get diverted.
For any trek, you require clearances/permissions from the Forest Department, The District Magistrate, the District Commissioner of Police and the Tourism Department of the state. A trek can run only if permissions are cleared from all/most of these departments.
For some treks, permission can be taken a few days in advance. For some, permissions are issued the day before the trek. Oddly, there are treks where you get permissions only on the day of the trek.
There are various reasons why permissions get cancelled or are delayed. Sometimes it so happens that you have permissions from all departments but one.
Take the latest instance of treks in Kashmir — Nafran Valley and Tarsar Marsar. The route to the basecamp of these treks coincided with the route of the Amarnath Yatra. Due to security concerns, all tourists were barred from travelling on the Amarnath Yatra route. Permissions to travel on the route leading to Aru were denied. The District Magistrate declined permission to do the trek.
As a result, our trekkers had to be diverted to our new trek in Bodpathri. (Read how Bodpathri Lakes trek was explored).
3. Internal Conflict
If diversions are rare, this is rarer. Yet, while on the topic, it is important to touch upon this reason. 
Sometimes, despite all the planning, our operations run into roadblocks. It could be because a series of trek leaders have fallen sick (like in a pandemic), or an unforeseen issue has cropped up with our local staff.
One such instance happened in Sankri, last year.
"It happened right after the first Covid lockdown eased. We were re-starting our treks to Kedarkantha and Har Ki Dun-Ruinsara Tal. At the spur of the moment, a few local folk in Sankri put forth certain unreasonable demands that couldn't be met. We tried to find a middle ground. But it did not work. Finally, in the dead of the night, we had to take the decision to move out of Sankri," shares Dhaval Jajal, Senior Trek Leader and Filmmaker with Indiahikes.  
The night that followed was harrowing. Many trekkers were already present, waiting to start their trek. Many trekkers were on their way. 
"We decided to divert the Kedarkantha and Har Ki Dun groups to Dayara Bugyal. We had to shift the entire operation. I remember the decision was made at 1 am in the night and we conveyed this decision to trekkers early next morning. We were transparent with the trekkers about what had happened and most of the trekkers understood the situation. Without hesitation they agreed to move to the alternate trek," Dhaval says.
This diversion was a result of an internal conflict. It is the rarest amongst the three reasons but it can happen. 
Behind the scenes of diverting a trek
The decision to divert a trek is never taken lightly at Indiahikes. Everyone at Indiahikes springs into action. A lot of factors come into play — what's the alternative? Do we have the logistics to support the diversion? Is it feasible for the trekkers? What are the costs involved?
1. Finding an alternative itinerary / trek route
For Plan B, our first attempt is to resolve the issue within the same trek. These are cases where we make small tweaks in the itinerary.
For instance, a few years ago, there was a landslide on the Pin Bhaba Pass trek route. One of the campsites was buried in debris, whereas the rest of the trek was still accessible. Immediately, we took a call to skip a camp and move to the next campsite. It was a small change in the itinerary, but something that helped trekkers avert the issue without changing their travel plans. 
Within a trek, we try one of the following to resolve issues: 
Find an alternative route to the same summit / mountain pass 
Skip a campsite 
Repeat a campsite 
Reverse the route of the same trek
But very often, an entire trekking trail gets cordoned off, and that's when trek diversions become imperative.
In these cases, the first step is to check if we can get permissions for the alternate trek quickly? We speak to the relevant Government officials for this. Once we are clear on permissions, we start planning the shift.
Our first choice is always to divert to a neighbouring region where we are already running a trek. Like it happened in the case of Nafran Valley and Tarsar Marsar. When permission was denied to travel on the route to Aru (the basecamp for these treks) we sent out an emergency exploration to Bodpathri Lakes trek. Within a week a brand new trek was explored, planned and opened especially for those who couldn't trek to the other two treks.
Looking for a viable alternative is the first step to diverting a trek. Picture by Swathi Chatrapathy
2. Reorganising the Back-End Logistics
Finding an alternative trek is just the tip of the iceberg. The real challenge lies in setting up the operations for an alternate trek.
To give you a real picture, for all our high altitude treks, the operations are planned at least 3 months in advance. Gathering the human resources, camping gear, the provisions for food, allotting team members, readying pack animals, moving rental gear. All this has to be shifted in the very last minute to another location. 
"Our biggest challenge is in terms of logistics and setting up the trek. Our equipment needs to move. Transportation for trekkers has to be arranged starting from scratch. All this takes time. But in case of a diversion, an alternative trek sometimes has to be set up overnight!" shares Lakshmi.
"On the bright side, it is good that we are the largest trekking organisation in India. We have a lot of backup treks to offer our trekkers. Invariably, we come up with excellent backup treks that are sometimes better than the original," shares Lakshmi.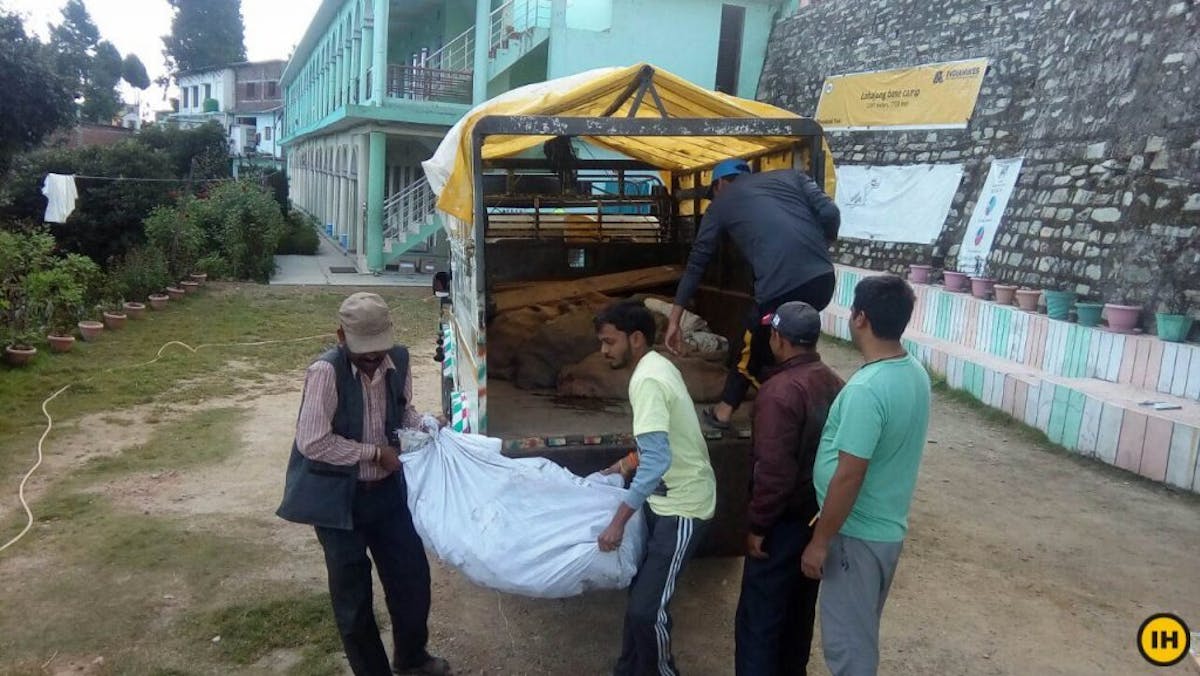 Diverting a trek involves moving equipment from one trek to another. Sometimes this has to be done overnight!
3. Communication with trekkers
With the back-end in full-swing, our Experience Coordinators start communicating about the immediate next steps you can take to reach the alternate trek. We try our best to not disrupt your travel bookings. But in case that happens, we list out viable options to help you get to the alternative trek at the minimum cost.
During a diversion, all teams at Indiahikes work round the clock to ensure that the diverted treks get top priority.
But it's your trek that's getting diverted. And you have a role to play too.
How to prepare for a diversion — Your Role
Diversions are rare. Yet, they're a very real part of the trekking world. From your side, it helps to be mentally prepared for such a scenario. There are three things you can do to be prepared for a diversion:
1. Be wise with your travel planning
Always account for buffer days while planning your travel. Certain treks have buffer days built into their itineraries. But it's wise to cue in buffer days for your travel too. 
What I mean is, avoid buying flight tickets that are cut-to-cut with your trek itinerary. Keep an extra day or two in hand. If everything goes as per plan, use these days for local sightseeing after the trek ends.
2. Buy Flexi tickets
Flexible tickets are commonly referred to as Flexi Tickets. These tickets allow you to have a flexible departure date. You can reschedule, sometimes even cancel your flight, for a very low cancellation fee. This is in contrast with the regular plane ticket where you end up paying a hefty fee — almost equal to your ticket amount — in case of a cancellation or reschedule.
These days all airlines offer the option of a Flexi Ticket.
Due to the benefits it offers, a Flexi Ticket is costlier than a Regular Ticket. I would advice you to bear that cost. Look at it like an investment. It insures you against unforeseen circumstances like a trek diversion or even cancellation.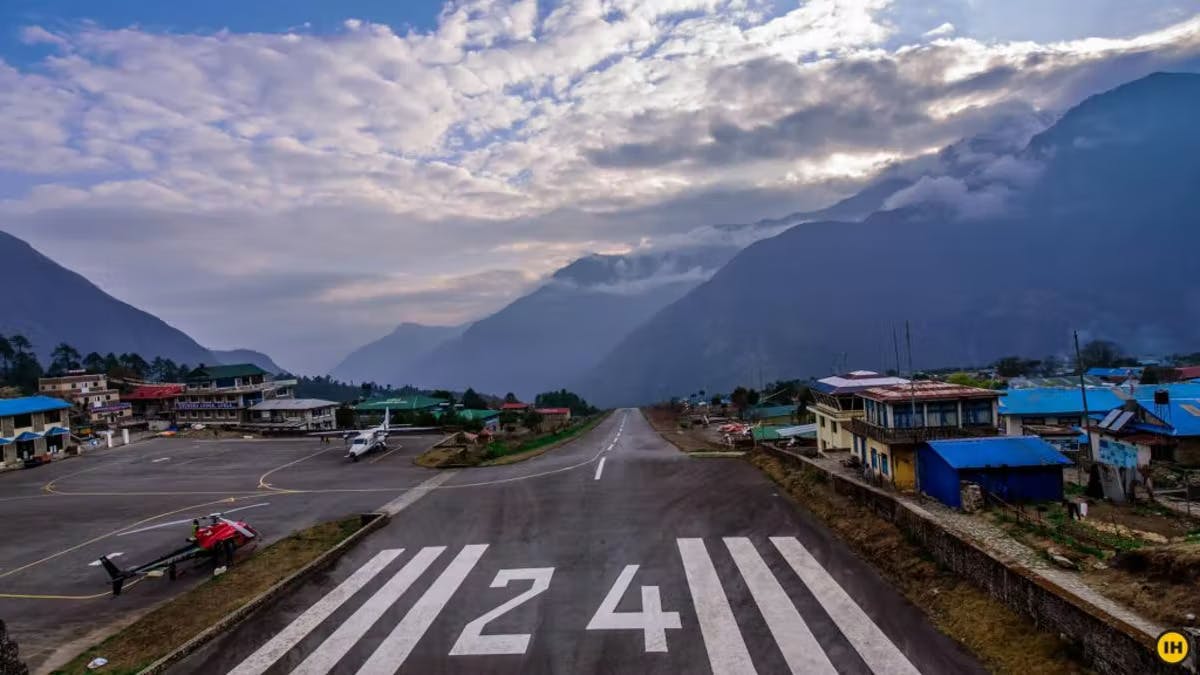 Buy Flexi Flight Tickets instead of Regular Tickets. It insures you against unforeseen circumstances like a trek diversion or even cancellation.
3. Be physically well-prepared
There is a possibility that the alternate trek is a tad more difficult or longer than the trek you had planned for. To stay open to all possibilities, your fitness needs to be in place. 
Whether you're fit or not determines how you look at such a diversion. Our fittest trekkers enjoy the adventure that comes with these kind of last-minute plans. Very often, they go on to have a better trek than originally planned. Unfit trekkers usually back out or struggle through the strain. They completely miss out on the spirit of a high altitude trek. 
So fitness is a basic necessity for any high altitude trek. 
Conclusion
Diversions are not comfortable. But they are a part and parcel of the trekking world. It's something organisers must have back-up plans for. It's something trekkers must mentally prepare for. 
Through this blog we wanted to put this reality on the table. We would like you to be prepared in case your trek gets diverted.
If you have questions, please drop them in the comment section below. We will answer them promptly.
Happy trekking!
Sign up for our much loved Weekly Mailer
We have terrific trekking tips, trek updates and trek talks to look forward to