Why Trekkers Loved Our New Trek in Kashmir
Share this story
Why Trekkers Loved Our New Trek in Kashmir
Category
Biggest news this week - trekkers loved the new Bodpathri Lakes trek in Kashmir!
Well, we are not surprised. The exploration did look promising. But we're glad that trekkers were able to set foot on this trail so quickly after the exploration.
To take it forward, we have opened new groups to Bodpathri Lakes trek :)
Latest Photos From the Bodpathri Lakes Trek

The debut group to Bodpathri Lake trek gave a stellar response. Although the exploration reports showed that it was a great trek, we were nervous when the first official group set foot on the trail. 'Would the trekkers like it as much as we did?' was the question on all our minds.
To our great relief, trekkers came back mesmerized!

"The natural beauty of this trek - the meadows, the lakes, the unexplored beauty of the Pir Panjal Range was mind-blowing. Having done 3 different treks in Kashmir before, I would say the meadows in this trek are the prettiest that I have come across," shared Trek Leader Diptarka Gupta.
Here are some latest photos shared by Diptarka.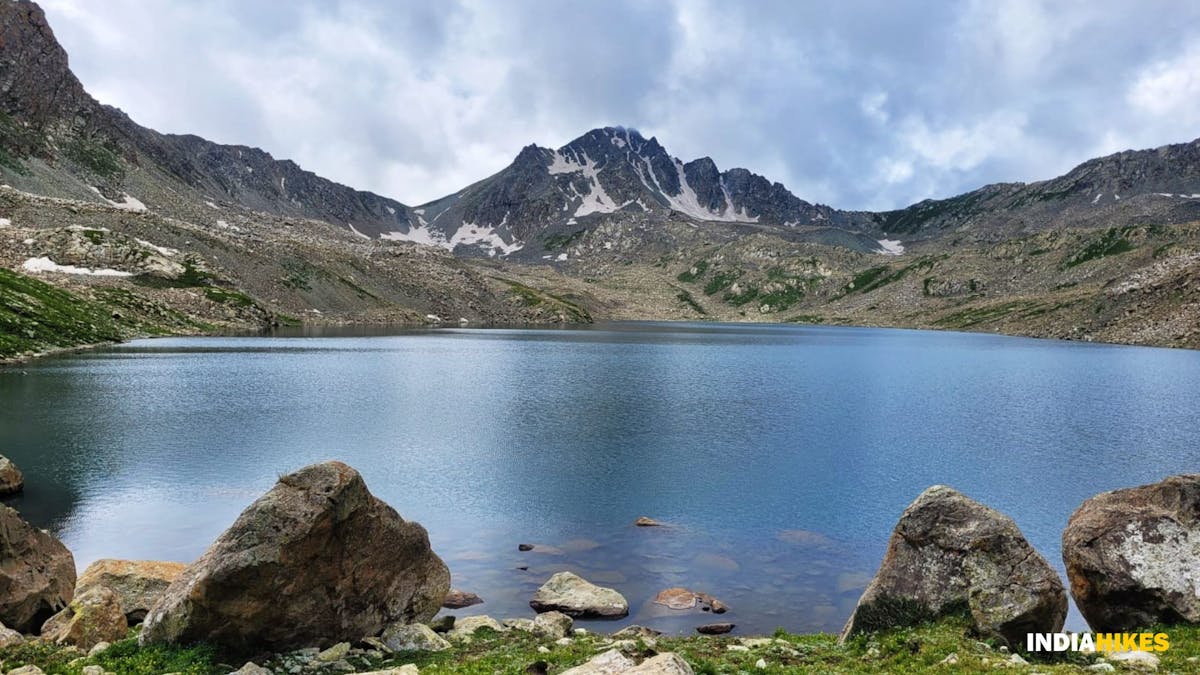 Bodsar Lake, the biggest lake on the Bodpathri trek.
There are not one or two but 6 majestic alpine lakes to see. Two of them, the Bodsar and the Pamsar can make our lakes in KGL and Tarsar Marsar envious, such is their beauty and size.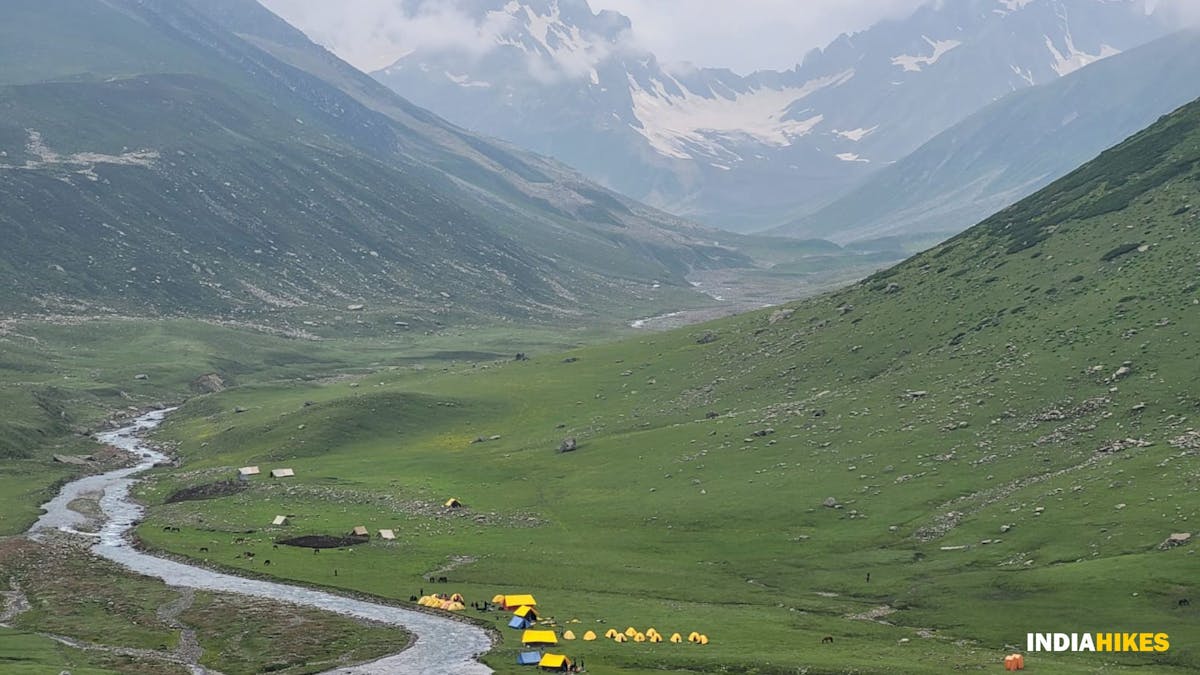 The experience of camping on the vast and endless meadows of the Bodpathri Lakes trek is unforgettable.
The KGL and Tarsar Marsar treks boast of some great meadows. On the Bodpathri Lakes trek, the meadows are not just great, they are vast and endless, like a sea, in every direction.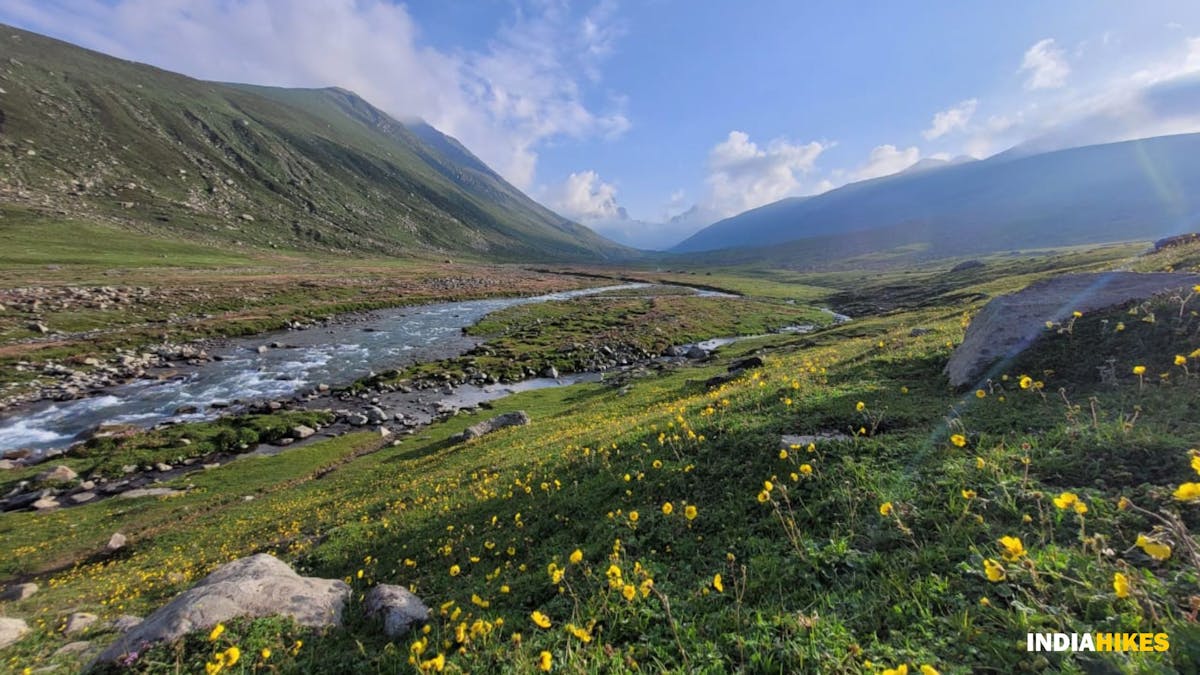 This region was out of bounds until a few years ago. Trekkers have never stepped into such a beautiful part of Kashmir.
The forests, meadows, valleys, rivers and lakes. All come together to show you a side of Kashmir beauty that none of our other treks has shown.
At night, when the clouds part, you witness this stunning night sky. Deep into the remoteness of Kashmir, you'll find that yours is the only group under the vast sky filled with stars.
To our surprise, the Bodpathri Lakes trek even managed to stun trekkers who have trekked with Indiahikes multiple times. Here's a testimonial of one such trekker.
Looking at this impact, we've opened two new groups of the Bodpathri Lakes trek for all trekkers.
28th August to 2nd September
4th September to 9th September
We expect the groups to fill up soon. So if you're planning to explore Kashmir this season, register soon!
Sign up for our much loved Weekly Mailer
We have terrific trekking tips, trek updates and trek talks to look forward to