Why trekkers need to take grooming more seriously
Share this story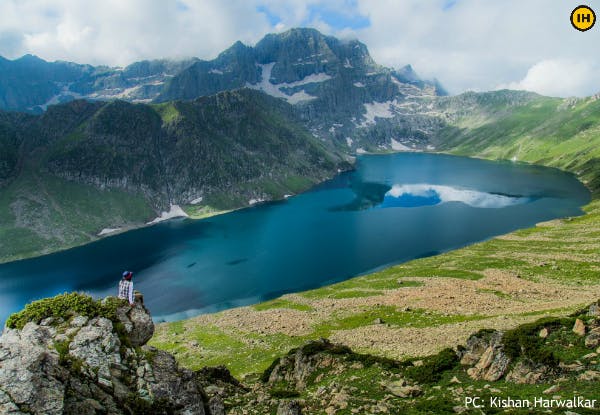 Trekking is sometimes seen as an inelegant sport. You live in the wilderness for days. You have to manage with very little. Somehow it is accepted that if you are a trekker it is okay to be unkempt and dirty.
Frankly, this bothers me a lot.
Trekking is a sport like any other. There are unwritten rules that govern it. In cricket you do not get on the field in any dress you want — trekking too expects a suitable attire. Yet trekkers in our country make no effort to dress for the sport. Trekking does not have to be fashionable but it does require a certain decorum.
Its okay to shave
I am shocked at how some trekkers turn up for a trek. Surprisingly it is not women but men who make me raise an eyebrow. They come on a trek wearing three fourth trousers with short-sleeved t-shirts that are flimsy and almost see through. They grow a beard during the trek and at the end of it, look just short of a grizzly bear. I wonder if there is a law that says men must not shave on treks? Shaving by a river side, or watching a beautiful mountain scenery can be one of the most joyous experiences.
Earthy colours are better than jarring brights
The choice of clothes leaves me somewhat worried too. Most trekkers in India think nothing of wearing loud T-shirts — bright colours in reds, yellows, oranges and greens. If that wasn't enough their T-shirts sport big horizontal stripes. Somehow sobriety is thrown out of window.
Don't ditch the caps for scarves
Now-a-days there's a new fashion amongst trekkers. They wear big chequered scarves, almost like towels around their necks and faces. They remind me of terrorists. When I ask trekkers a reason for the fancy dress I am told that the scarves protect them from ultraviolet rays. I wonder what happened to wide brimmed hats.
Keep it simple
Another thing is that trekkers in India are convinced track pants are the national dress for trekking. They do not think wearing simple cotton pants in light colours can solve the problem. Or to even invest in trek pants. Yet, scores of trekkers romp around the mountains in dirty track pants. This has become a bane for sore eyes.
The colour palette
Clothes do make a difference. Sober, plain colours like beige, straw and greys are most suitable. Sticking to single tones and avoiding loud stripes are sensible. Well fitted t-shirts and pants not only make trekking easier but also lend an air of quiet confidence to a trekker.
Grooming, combing your hair and shaving are not really sins. They can be managed easily. Ensuring you have clean feet that do not smell after a day's trek is not an optional exercise. It is a moral obligation to your fellow trekker.
Trekking is growing in India. People are on watch. What trekkers must realise is that people are networking, making their own social circles through treks. It is an event to meet like minded folks, to create a good impression. It is not difficult to do that. A good sense of style, decorum can help do that.
Read more:
How to choose your first Himalayan trek
Top 5 winter treks in India that you must do
Sign up for our much loved Weekly Mailer
We have terrific trekking tips, trek updates and trek talks to look forward to