Winter on Deoriatal Chandrashila Trek: A Photostory
Share this story
Winter on Deoriatal Chandrashila Trek: A Photostory
Category Photo Story
By Latika Payak
2020-10-19
It's an unforgettable experience to climb to the summit of Chandrashila in snow. Winter sets in on the Deoriatal-Chandrashila trek in December. It deepens by January and February when trekking till the summit becomes almost impossible.
So, if you want to experience this picturesque trek draped in snow, December is the best month to do so.
This photo story takes you through how the trek looks in December when it starts snowing. See how the setting of the Deoriatal Lake transforms as we get deeper into the winter season.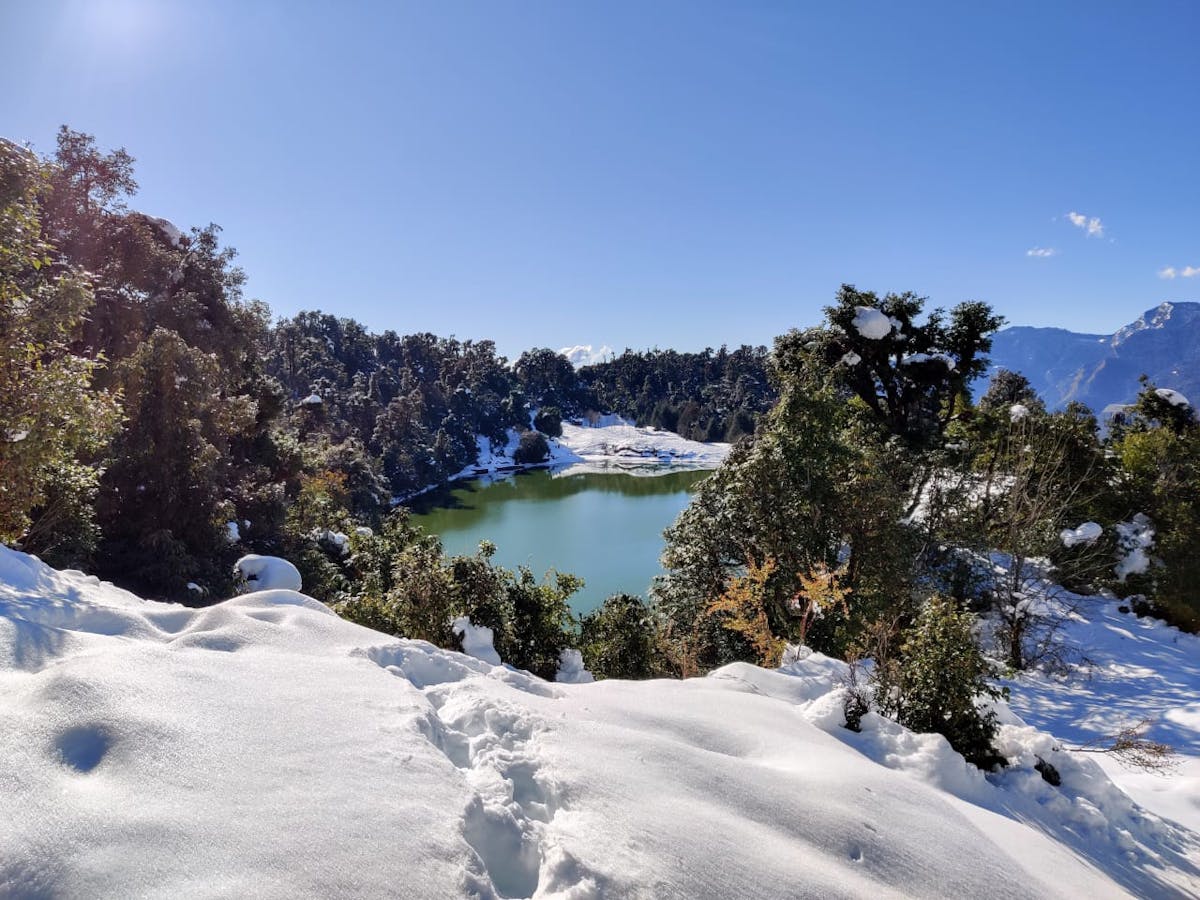 The beautiful Deoriatal Lake in winter. Picture by Indiahikes Trek Leader Avijit Jamloki.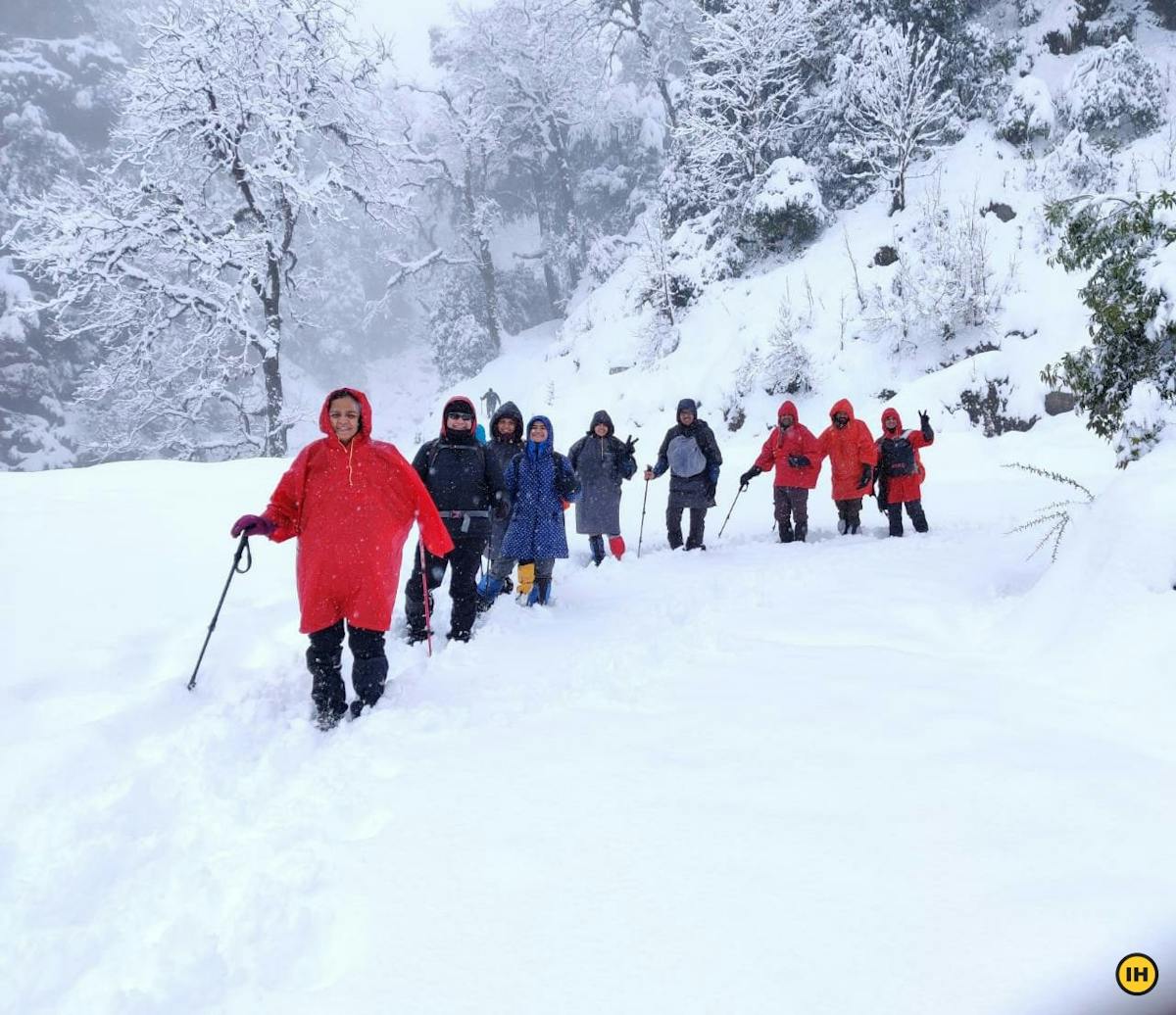 Then the trail moves through a beautiful rhododendron forest. It looks magical coated with powdery snow. Almost like a scene from Narnia, as you can see in the image below. Trekkers having a lovely time in snow on the Deoriatal-Chandrashila trek. Picture by Indiahikes Trek Leader Avijit Jamloki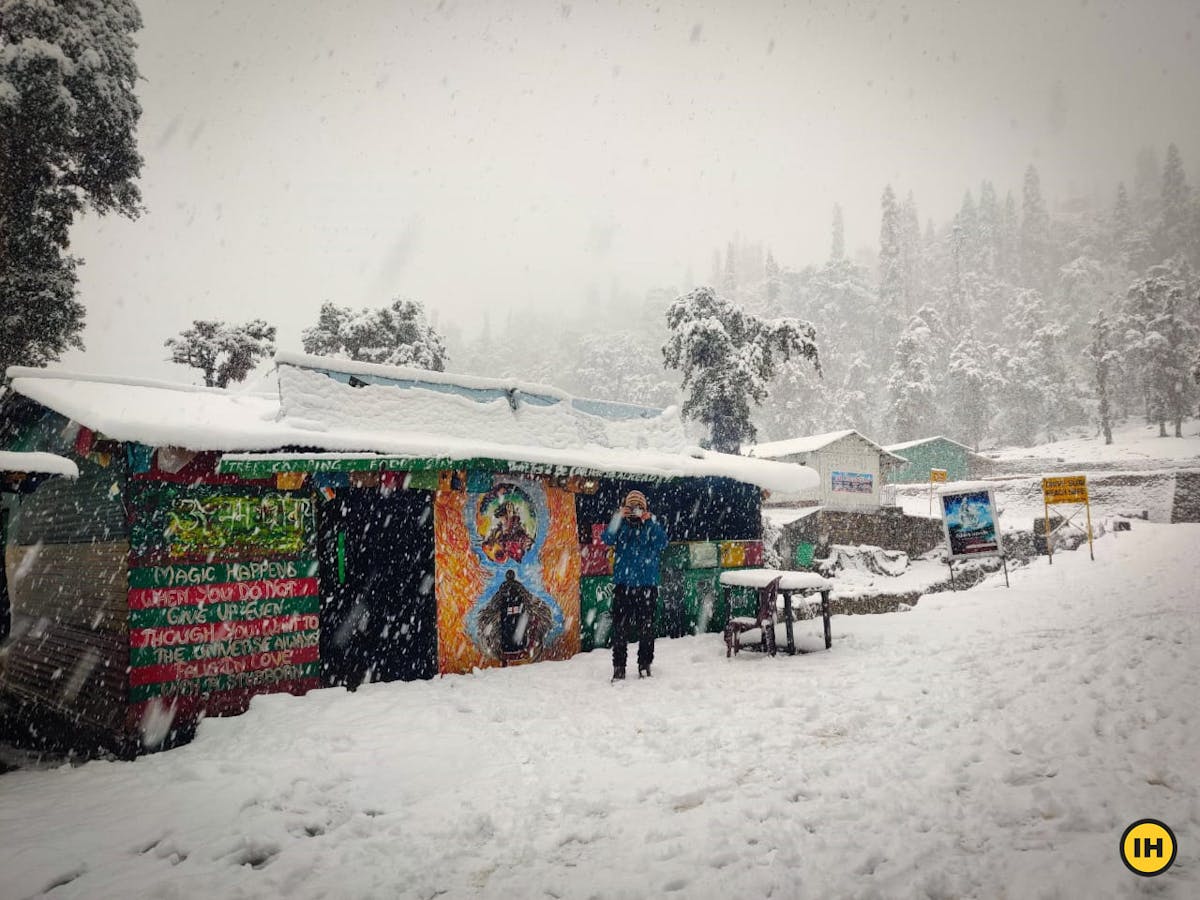 Baniya Kund is a settlement you camp at just before your trek to Tungnath. Draped in snow, this cute hamlet makes a charming stop. Baniya Kund in winter is a whole new experience. Picture by Avijit Jamloki.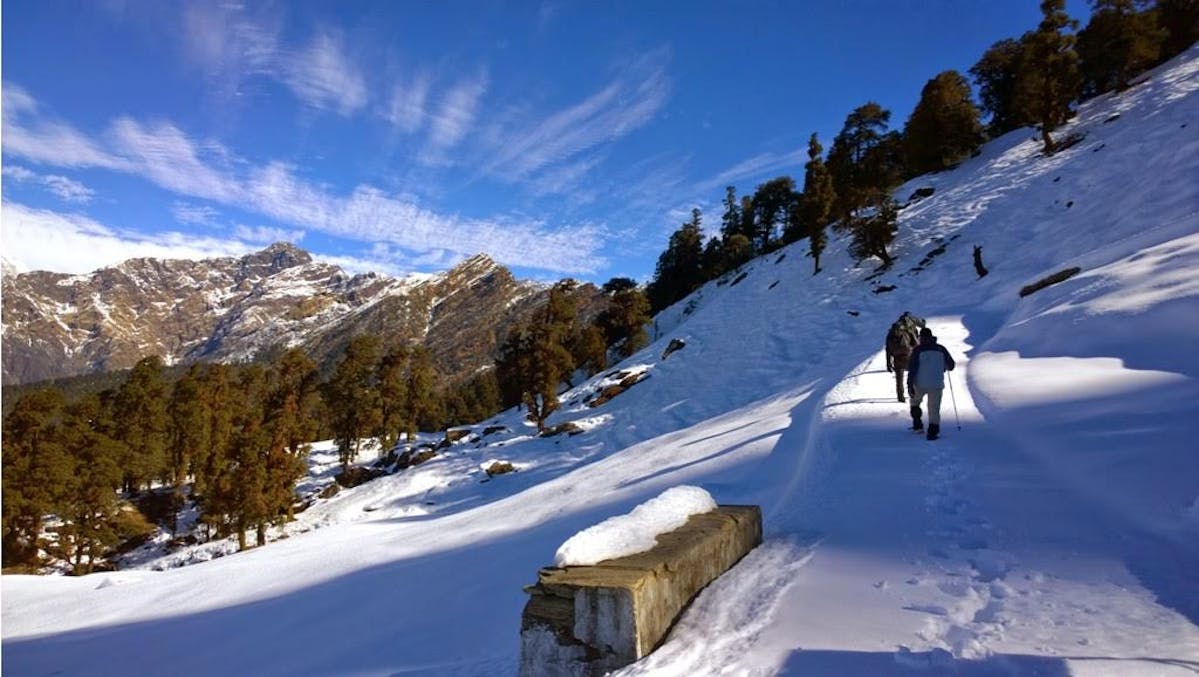 From Baniya Kund, you continue to climb to the ancient Tungnath temple. Picture from Indiahikes archive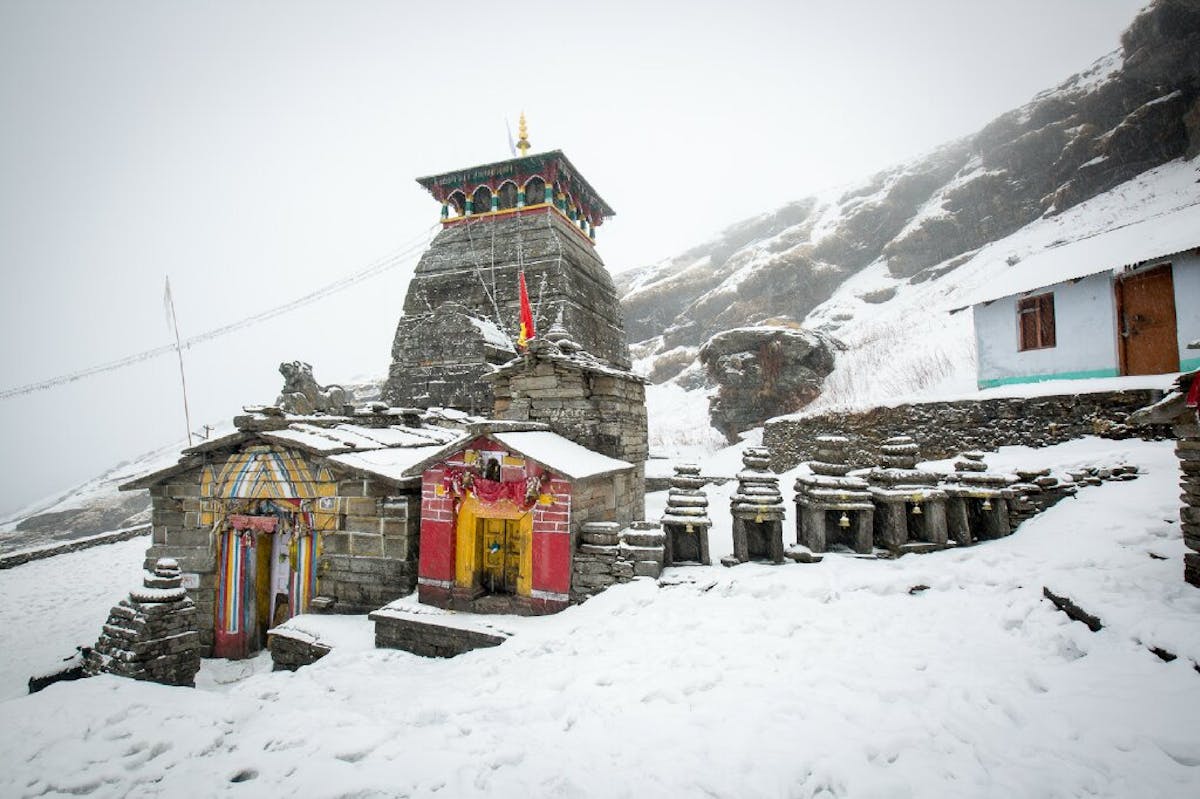 This is the prominent temple of Tungnath, one of the famous Panch Kedars. But our journey is not over yet. The final climb to summit begins after you reach this temple. Picture by Team Indiahikes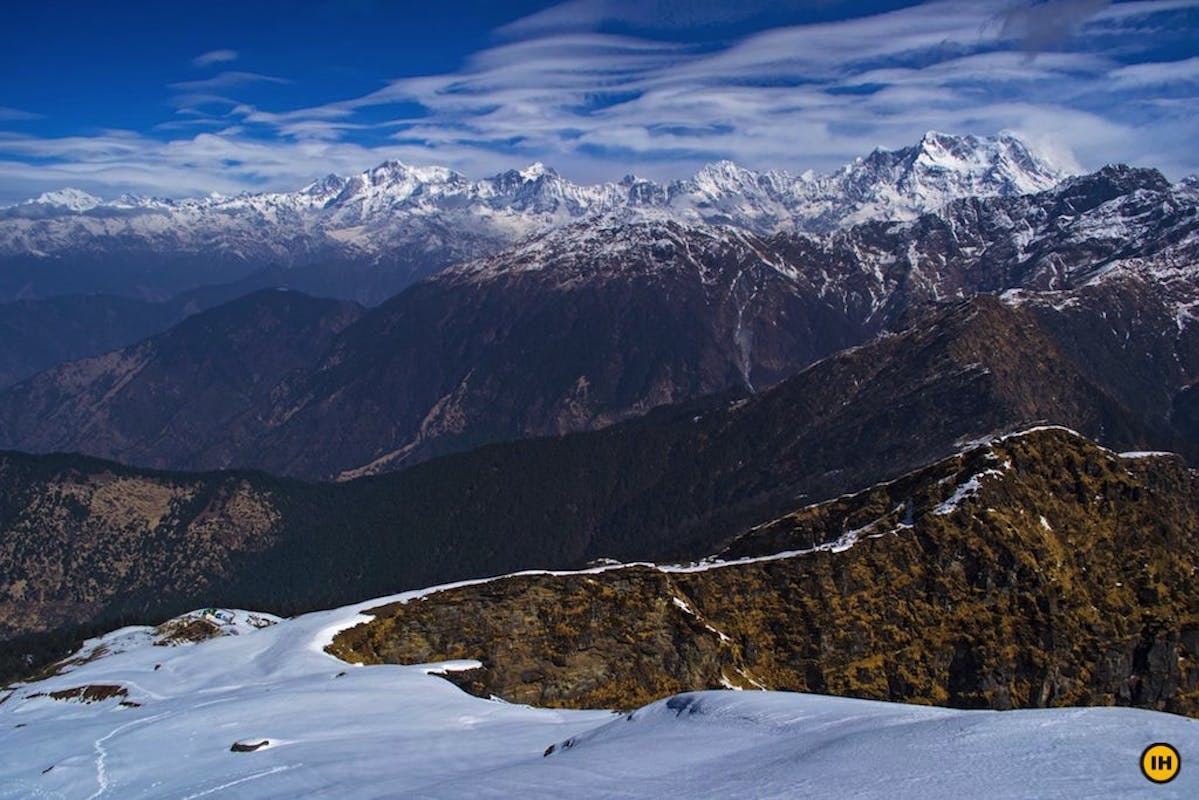 Enroute you have spectacular views of the Garhwal Himalayas giving you company as you hike up the snowy slope. While trekking on snow can be a bit tiring, do not forget to pause and admire this breathtaking view. Picture by Team Indiahikes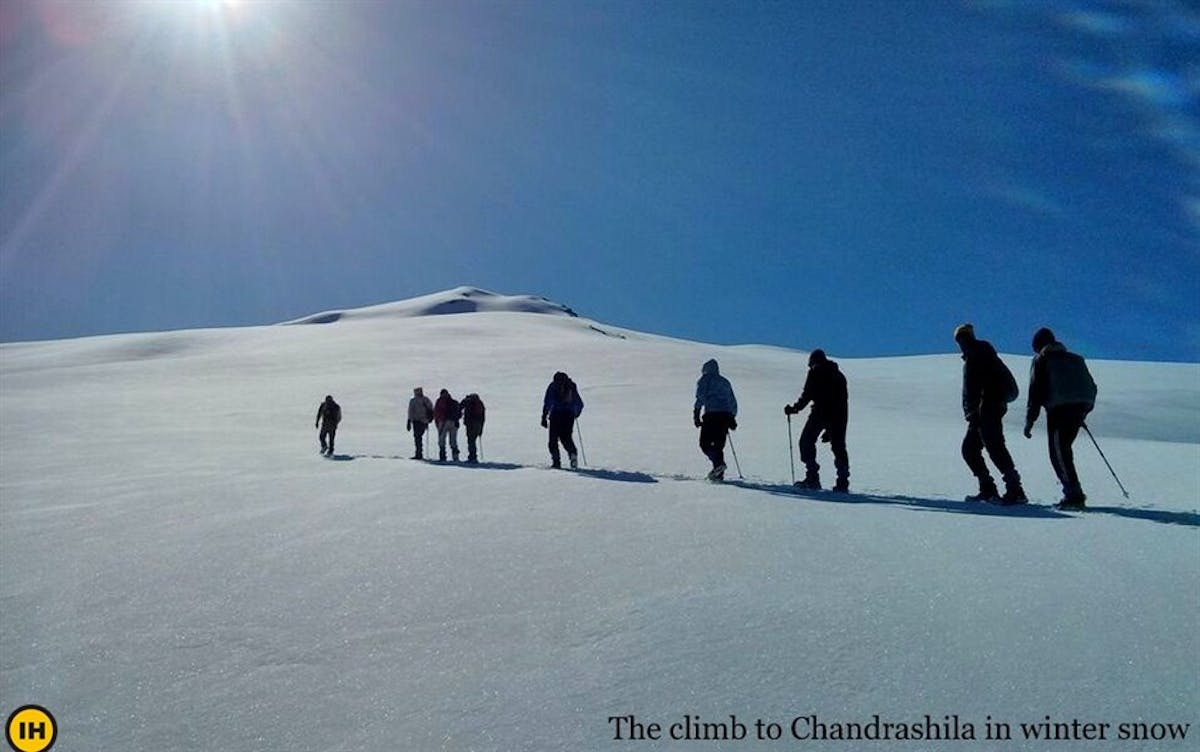 This is exactly how your climb to the summit looks like. Vast, virgin snow-fields beckoning you to the top. Trekkers who have experienced Deoriatal-Chandrashila trek in winters know how special it feels to be the first one to step on these snow-covered sloped. #BucketList Picture by Team Indiahikes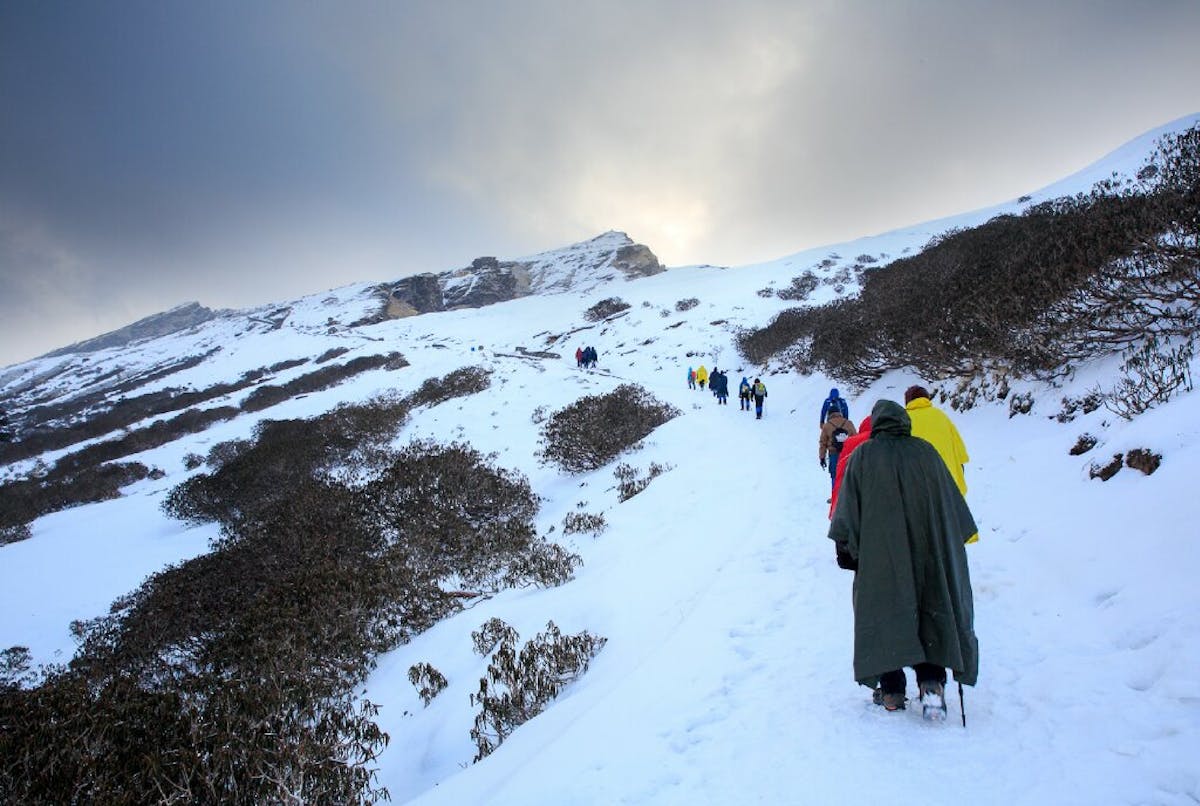 On some days, if you are lucky, you may also experience fresh snowfall. generally, snowfall happens 3-4 times in a month based on the Western Disturbances. Picture by Team Indiahikes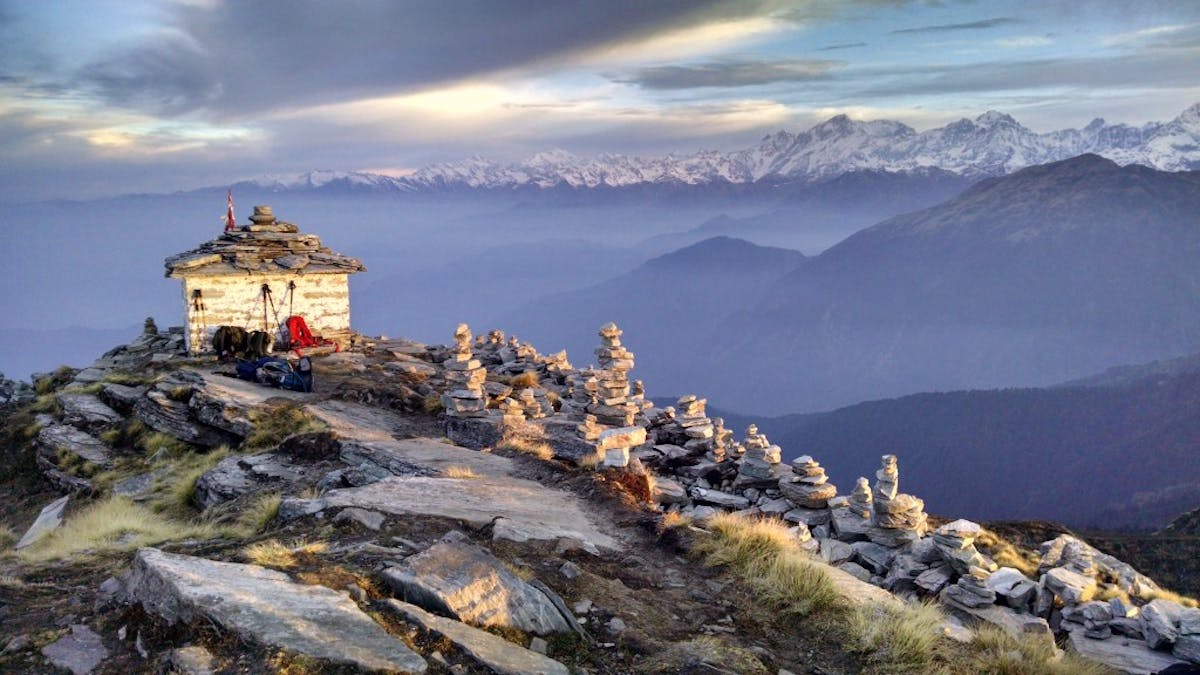 Reaching the summit is exhilarating, but it is also an emotional and humbling moment. Many trekkers who make it to the summit drop to their knees in gratitude in front of this shrine. The summit of Chandrashila, with Kumaon and Garhwal Himalayas in view has one of the best summit views in our country. The joy reaching here, especially after an arduous trek in snow, moves trekkers to tears. A small shrine and a few cairns on the Chandrashila summit. Picture by Bhargavi N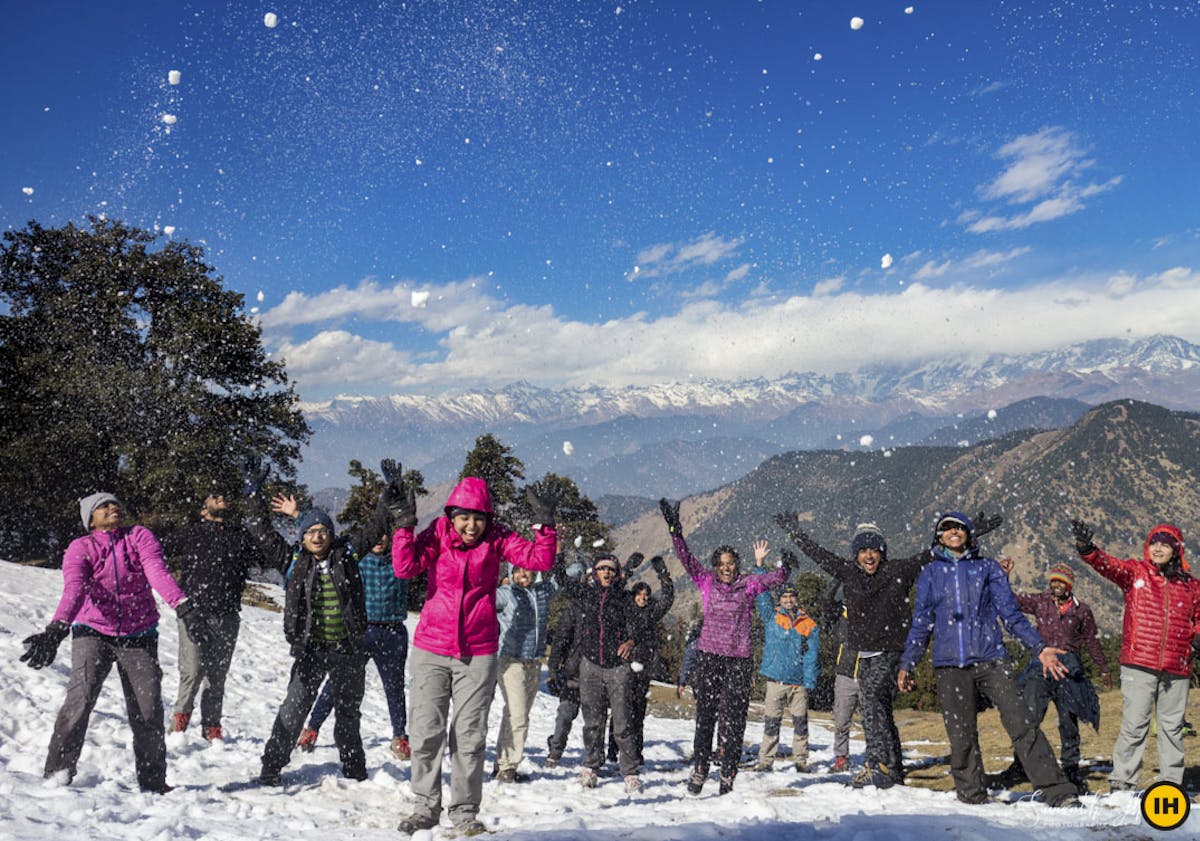 Completing the trek is also a moment of jubilation. In winter, it's a perfect reason for a snow fight!
With that, we come to the end of this delightful photo story on the Deoriatal-Chandrashila trek in winter. Writing this story has brought back memories of what it means to trek in the snow.  Did this story bring back any memories for you? 
Latest Videos
5 Highlights of the Deoriatal Chandrashila trek
How Difficult Is The Deoriatal-Chandrashila trek 
My Favourite Sections on the Deoriatal - Chandrashila Trek
Sign up for our much loved Weekly Mailer
We have terrific trekking tips, trek updates and trek talks to look forward to