We're Opening A Special Women's Only Trek At Indiahikes
Share this story
We're Opening A Special Women's Only Trek At Indiahikes
In March 2023!
Category Thursday Trek Talk
By Swathi Chatrapathy
2022-10-20
For the first time ever at Indiahikes, we have opened a Women Only trek to Kedarkantha this year!  
What's even more special is that the all women team will be climbing the Kedarkantha summit on International Women's Day, March 8th. 
The Trek to Kedarkantha starts on March 5th and ends on March 10th. Scroll down to the end of this page for the registration link.
At Indiahikes, we cannot think of a more significant way to mark the occasion. With our vision that Everyone Must Trek, we have always dreamed of more women trekking. True to our vision, we have seen encouraging changes over the years.
More women trekkers 
"In the past 13 years of Indiahikes, we have seen a dramatic change in the demography of our trekkers," says Sandhya UC, co-founder and COO of Indiahikes. "During our first few years, there would hardly be one or two women in a group of 20 trekkers. In fact, back when I was leading treks, I would be the only woman in a group of male trekkers. Now I see at least 5-6 women in every group. Around 35% of our trekkers are women. It's very encouraging to see the growing numbers," she says. (Incidentally, Sandhya herself was recognised with a Women of Worth Award by Outlook Business in 2017.)
More women trekking solo
What heartens us more is that a large section of these women come as solo trekkers. In numbers, approximately 4000 women are trekking solo with us every year. They feel safe with our team members and our safety processes, which gives them the courage to come from faraway cities to trek in the Himalayas.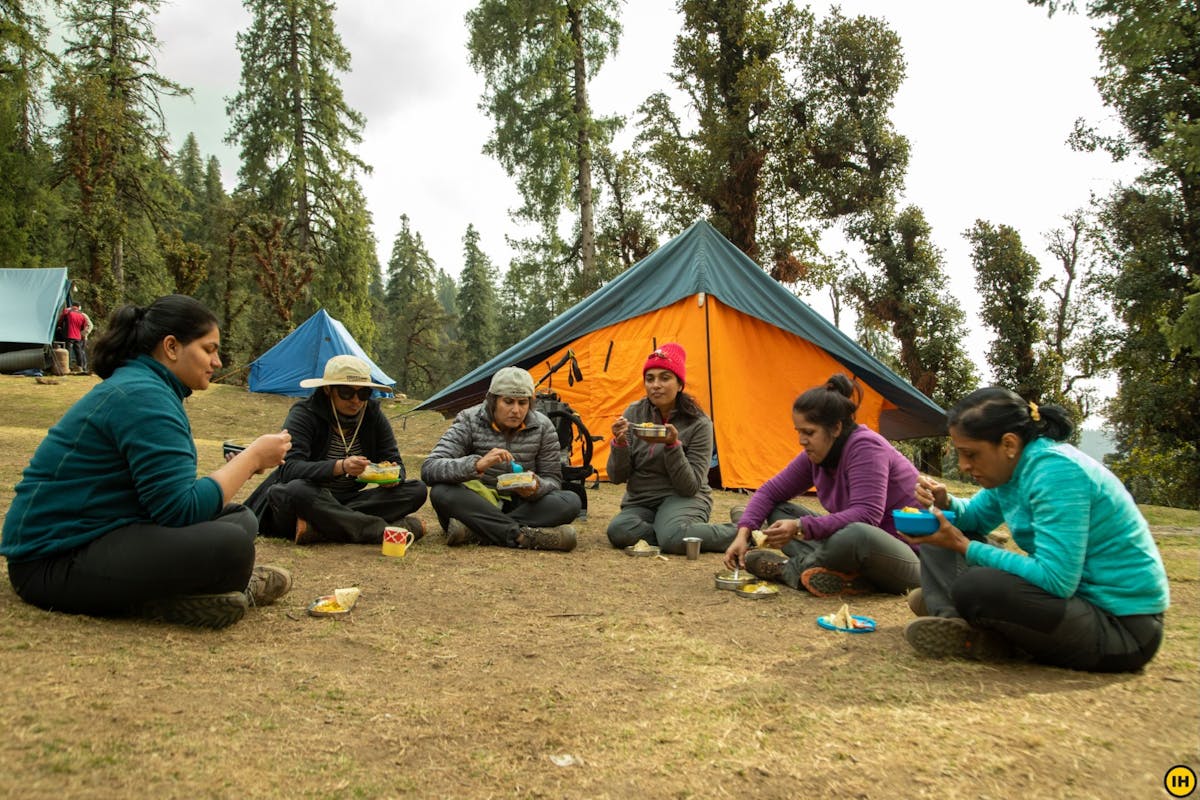 Approximately 35% of our trekkers are women and it's heartwarming to see that this percentage is only increasing every year. Picture by Jothiranjan
More women taking up outdoor careers
The cherry on top is that more and more women are taking up careers in the outdoors. "Out of our 40 Trek Leaders, 15 of them are women. Added to that, the number of women applicants we receive has quadrupled over the past 5 years. It's wonderful to see women taking up such an extraordinary career, going beyond all norms of the society," says Lakshmi Selvakumaran, who heads the Learning and Development Team at Indiahikes. 
With so many reasons to cheer, we are celebrating women trekkers with a Women Only Trek to Kedarkantha.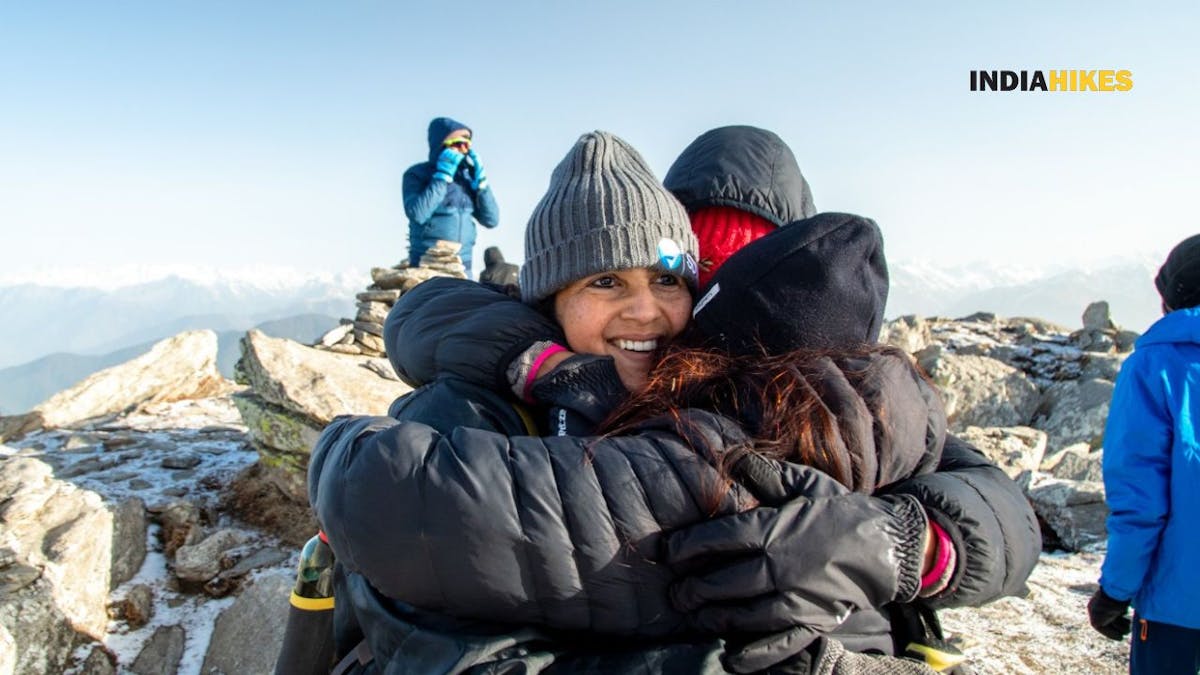 More and more women are taking up trekking as a hobby and as a profession of late. Picture by Jothiranjan
About the Women Only Trek
The Women Only Trek to Kedarkantha starts on March 5th and ends on March 10th. This means the team will be scaling the Kedarkantha peak on Women's Day, an apt way to celebrate the day. 
This all-women's team is going to be led by a woman Trek Leader, something that will encourage solo women to come along.  
As for what to expect on the trail, you're going to see lovely springtime greenery in the initial sections, culminating in a thrilling summit climb in the snow. So expect a good mix of beautiful sceneries and adventure.
The trek fee will be Rs 10,725 + 5% GST. This includes everything from the base camp to the base camp. To read more about the Kedarkantha trek, click here. (The fee inclusions are the same as mentioned on the page.)
If you have any questions, please comment below, and we'll help you out.
PS: If you're a journalist willing to cover this trek in your publication, write to me at swathi@indiahikes.com.
Sign up for our much loved Weekly Mailer
We have terrific trekking tips, trek updates and trek talks to look forward to