The Guide To Dudhsagar Waterfalls
Stowed away on the border between Goa and Karnataka is Dudhsagar, one of India's tallest waterfalls. Most trails boast of rich flora, fauna, and sceneries and so does this one. However, this trek has an added highlight – something that few treks in the world do – a good old railway track!
This trek to the waterfall is accessible through the Indian Rail Network and jeeps operated by private tour operators. The waterfall especially comes alive during monsoon, when it plunges down, as white as milk, from a height of 310 m.
Trek Photographs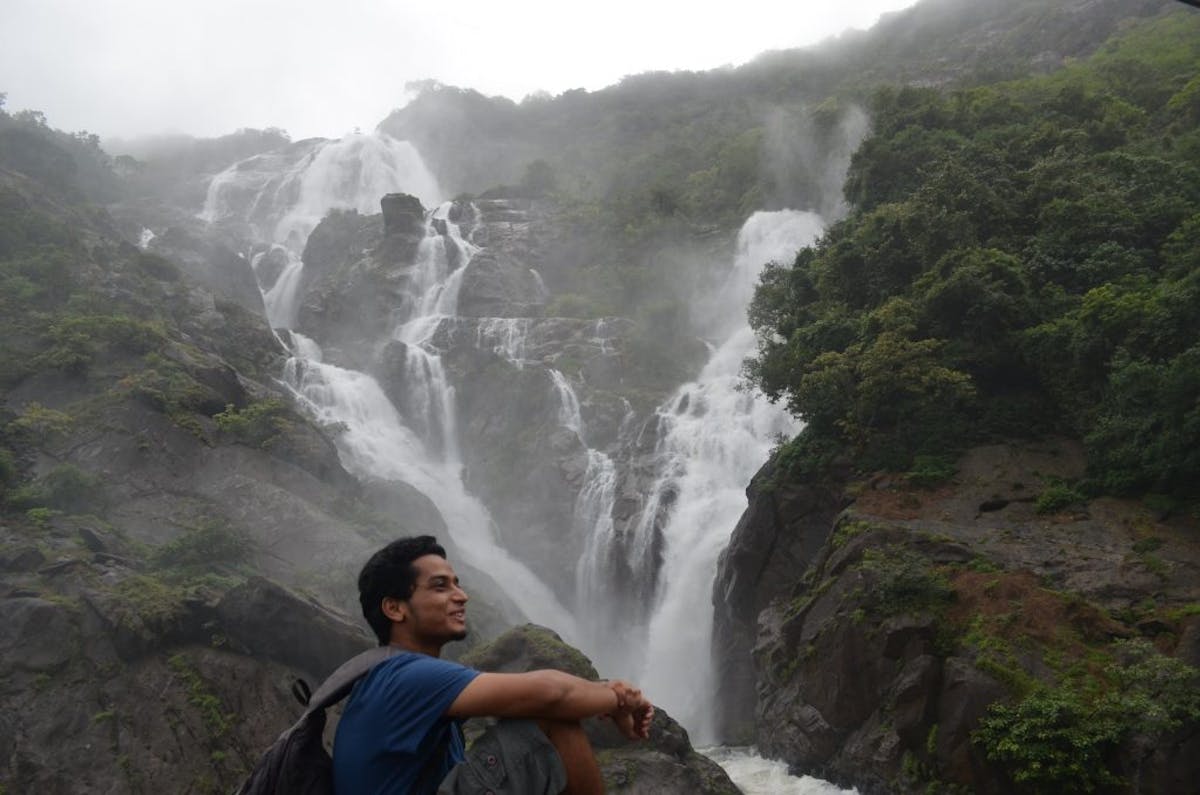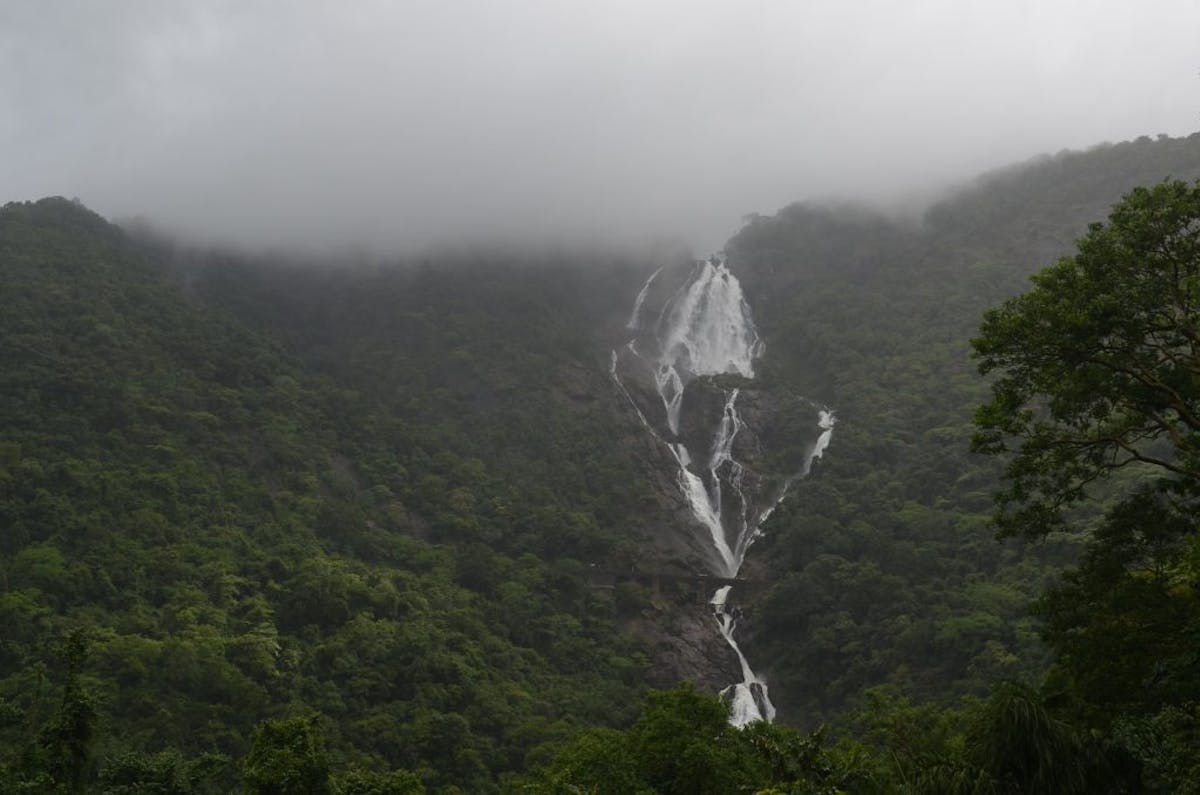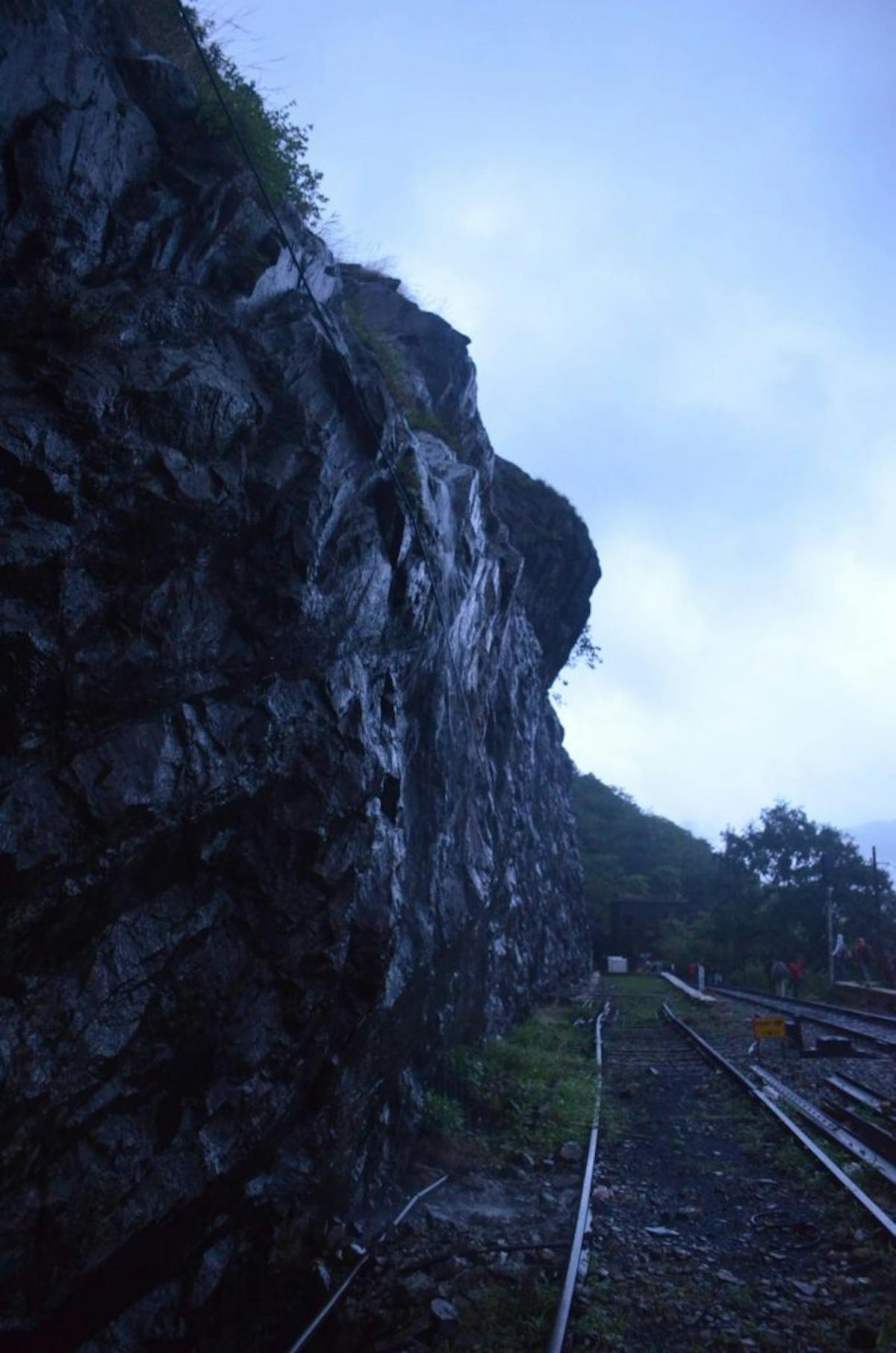 ➤ Trail Information
How to reach the base camp
Dudhsagar Railway Station is 570 km from Bangalore. Board the Mas Vasco Express (Train number: 17311) from Bangalore. The train runs only on Fridays.
One can also trek to Dudhsagar from Kulem, which lies in Goa. However, the trek from Dudhsagar station is more promising in terms of beauty and an overall experience.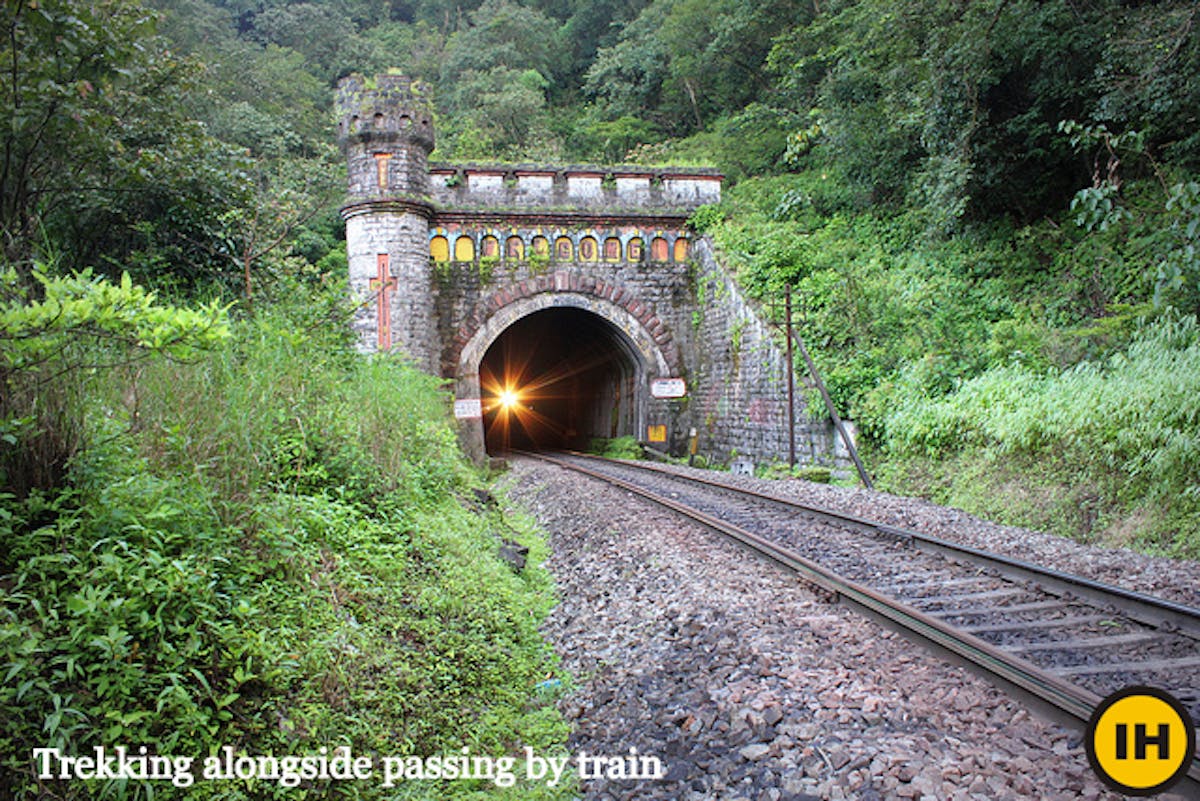 How to Reach Dudhsagar Waterfalls From Karnataka:
As of April 2019, trekking is still not allowed either from Goa or from Karnataka. If you do have any updates, please drop an email to info@indiahikes.com with Subject like "Dudhsagar waterfalls update"
Get off the train at the Castle Rock station. Castle Rock is the last station that lies within the border of Karnataka. There are a series of rail tunnels, the longest one being Tunnel 2, which stretches a distance of 2.4 km.
The trek from Castle Rock to Dudhsagar is 11 km long. Follow the railway track all the way to the waterfall. It passes through dense forests and smaller waterfalls within Bhagwan Mahavir Wildlife Sanctuary. It takes around 6-7 hours to complete the trek. One can camp at the Dudhsagar Station, as camping is allowed here. It is advisable to carry your tents and sleeping bags along.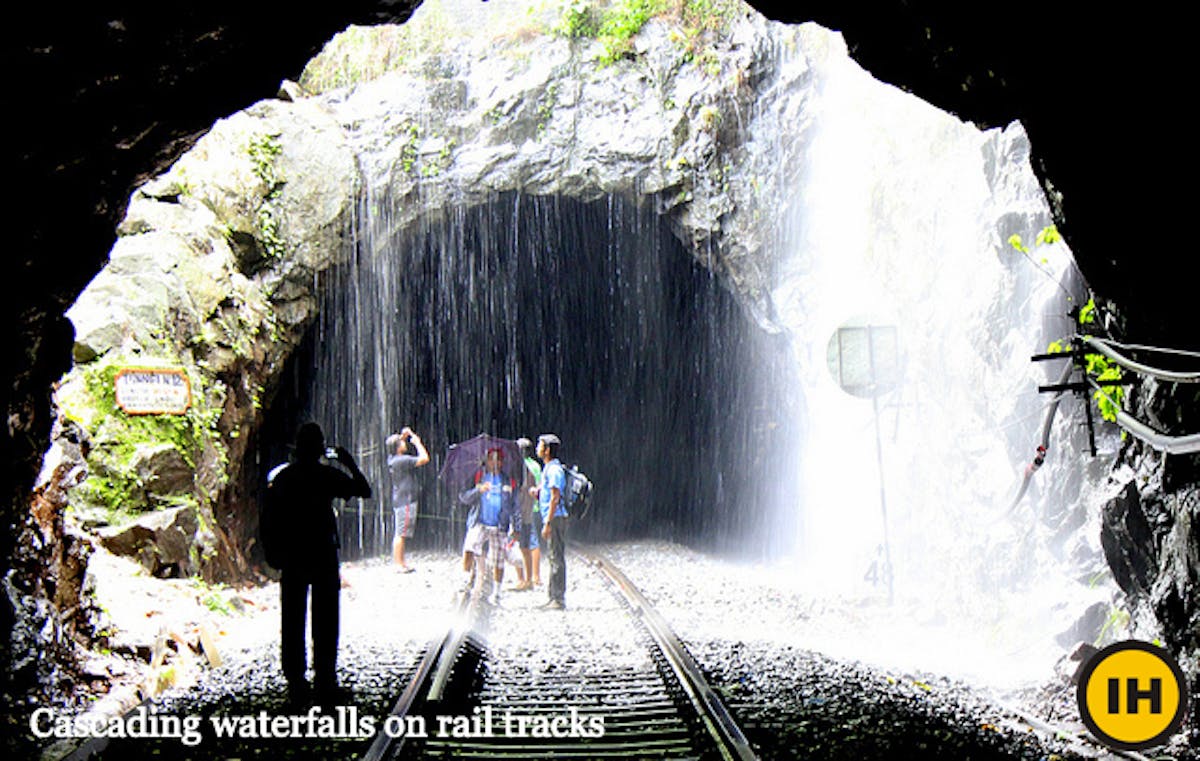 How to Reach Dudhsagar Waterfalls From Goa:
Since the time of the ban, trekking to the waterfalls  along the railway tracks is not possible. For people who still want to visit the Dudhsagar waterfalls, an alternative way is using Jeeps available at the entrance to the Bhagwan Mahaveer Sanctuary
The entrance to Bhagwan Mahaveer Sanctuary lies about a 10-15 minute walk from Kollem Railway station. The fees are as follows
Entry fees  – Rs 20
Camera fees – Rs 300
Videography fees – Rs 5000
Jeep trip to waterfall – Rs 2500 for an entire jeep. It is usually shared among 5-6 people. So per head cost of Rs 400-50. The ride to the base of the fall takes about 45 minutes through a bumpy off road trail and hence taking your own vehicle is not recommended. Also there are multiple streams cris-crossing the off road trail and only sturdy jeeps of 4WD SUV  can navigate them.
Once at the base it's hardly a 5 mins to the waterfall. Your jeep will wait for your there for an hour and half and thereafter bring you back to the entrance of the sanctuary.
At the time of updating this information, trekking has been banned, but there have been unconfirmed reports of the trekking being allowed starting monsoon of 2019. We strongly advise getting confirmed details before heading for a trek.
Do's:
Enjoy your travel (monsoon is the Best time)
Carry efficient monsoon gear (raincoat, poncho), shoes, torch and sufficient food.
During monsoon, there are many streams to fill your bottles. During other seasons, carry enough water to last you the entire trek.
Confirm train tickets.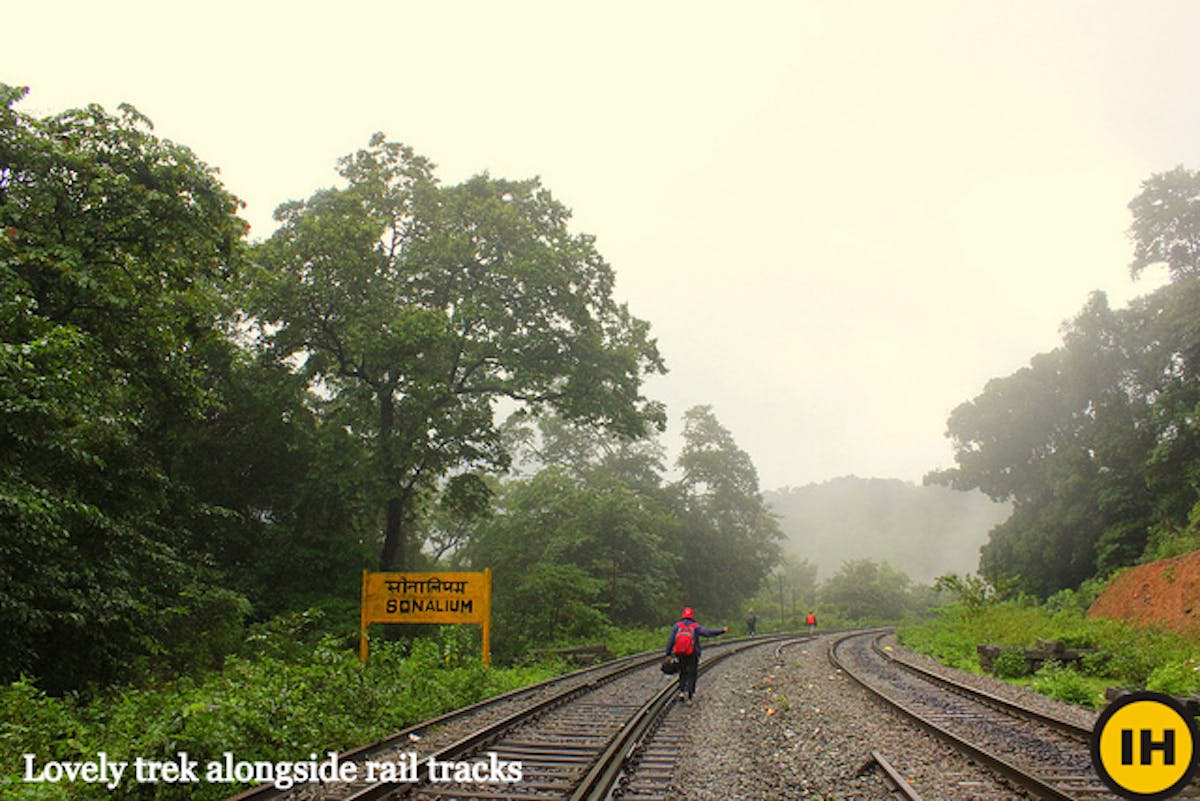 Don't's:
Respect Nature, do not dirty this beautiful place.
In case of an approaching train, walk away from the track to a safe distance.
Do not walk in groups inside a tunnel. Walk one behind the other.
Clean and carry your trash at the camping site of Dudhsagar. Dispose it at the designated disposal provided by the Indian Railways and the Forest Department.
➤ What to Carry for the trek
No, stuffing it all in isn't the right way to do it Packing a backpack correctly saves precious time that you might waste trying to find your things later. It is wise to spend some time on learning what really goes into packing a backpack.
What should I pack? 
On a trek, you only get what you take. Something as simple as a forgotten matchbox can cripple your cooking plans throughout the trek. So, it's essential to prepare early and prepare well. To begin with, make a checklist. While shopping, remember this thumb rule – keep it light. "Every item needs to be light. This ensures that your backpack, on the whole, stays light," says Sandhya UC, co-founder of Indiahikes. Balancing out heavy items with light ones isn't going to have the same effect as having all light items. "Always opt for good quality, light items," says Sandhya.
How much should my bag weigh?
"Your backpack for a weekend trek should weigh between 8 and 10 kg," explains Arjun Majumdar, co-founder of Indiahikes, "To break it down, your tent should weigh around 2.5 kg, your sleeping bag, around 1.5 kg, and the ration, stove and clothes should constitute the other 5 kg." The best way to plan is by concentrating on the basic necessities – food, shelter and clothes. Gather only those things that you'll need to survive. Do not pack for 'if' situations. "That's one of the common mistakes that people make – packing for 'if situations'. It only adds to the baggage that you can do without on a trek," says Sandhya.
One good way to go about it is to prepare a list of absolute essentials. Start with the most essential and end with the least essential. That way, when you feel you are overshooting the limit, you can start eliminating from the bottom. Another tip is to be smart while packing clothes. Invest in light. wash and wear fabrics. "Replace a sweater with two t-shirts," adds Sandhya. Layering isthemantra when it comes to trekking. Refer to Sandhya's clothes list to pack smart.
How to pack?
The thumb rule for this one is to eliminate air spaces. Make sure that everything is packed tightly, especially clothes and jackets, as they tend to take up maximum air space. Put in all the large items first. Then squeeze in the smaller ones in the gaps. This ensures minimum air space. A good way to pack clothes is by using the Ranger Roll method.
Where to pack?
Bottom -
Sleeping bag: Make this your base layer. Sleeping bags tend to be voluminous, but do not weigh much. They're perfect for the bottom of the bag.Tent: Just like the sleeping bag, even tents are voluminous and light. Keep the tent poles separately and place the fabric at the bottom of the backpack.
Middle -
Heavy jacket: Roll up the jacket in a tight ball and place it in the middle of the backpack, close to your back. The middle region of the backpack should always have the heaviest items. You can store other things like ration or mini stoves in the middle.Other clothes: Roll other clothes and place them in the remaining space, to fill air gaps.
Top -
Water: Water, although heavy, needs to be easily accessible. So put it in the top most region of your backpack.
Medicine box: This is another component that you wouldn't want to be scavenging for when in need.Poncho: It could rain at any time in the mountains. So, ponchos should be accessible easily. Also, having a waterproof poncho at the top of the backpack provides additional waterproofing to items in the bag.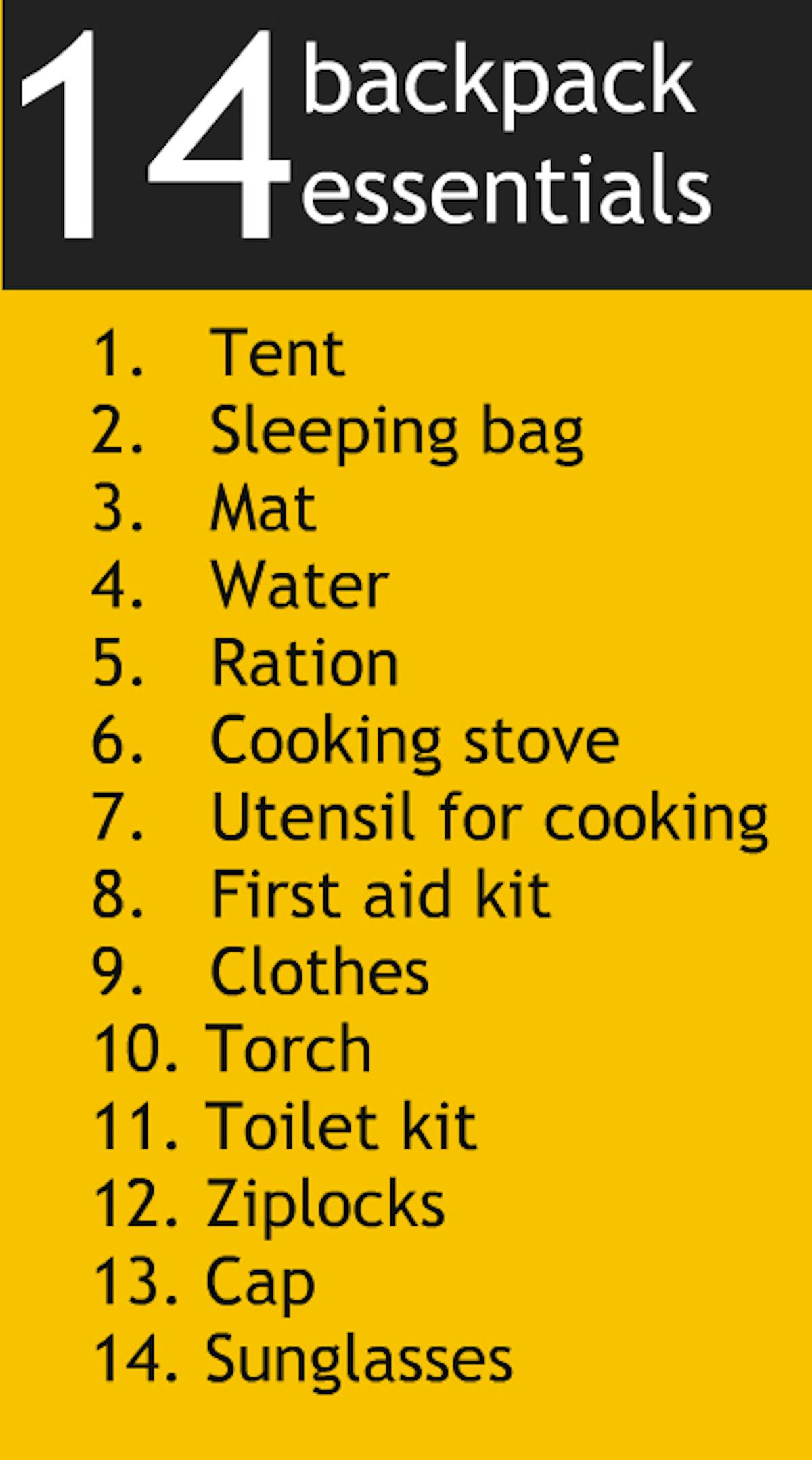 ➤ How to Get Fit for the trek
Cardiovascular endurance
The secret to ascending any trail lies in building your cardiovascular endurance. You can begin by jogging every day. Ideally, you should be able to jog 4 km in 20 minutes before the start of the trek. It takes time to be able to cover this distance in the given time. Start slow and increase your pace every day. Swimming, cycling, and stair climbing without too many breaks in between can help too. Strength This is another area you should work on. You will need to build strength in your muscles and in your core body. You can do some squats to strengthen your leg muscles. Do around 3 sets of squats, with 8 squats in each set. Apart from this, you can add planks and crunches to your workout.
Flexibility
Another aspect that will help you trek comfortably is flexibility. For this, you can do some stretching exercises – stretch your hamstrings, quadriceps, hip flexors, lower back muscles, and shoulders regularly. Carrying a backpack, however, light can become a strain after a while. These exercises will help you to be in good shape before the trek. Working out indoors
If you can't go out and jog because of time and space constraints, here's a video you can use to work out indoors.
➤ Trek Contribution
Trek information and pictures were submitted by Vikram Ramachandran and Suhas Saya. 
About Author: Vaibhav Chauhan, Ajay