Can You Help Us With Photographs Of This Trek?
We are looking to enrich this documentation with more photos. Pictures go a long way in explaining the trail, more than words ever can. If you have done this trek, can you share your photos with us? We will include them on this page, with due credit to you. Click here to contribute.
The Complete Guide to Sagargad Trek
The Sagargad fort is said to exist since the Satvahan dynasty. In the books, it is mentioned in the Treaty of Purander (1655 AD) where Shivaji gave 33 forts to the Moghuls. It is also said that Sagargard Fort was later given to Angre, the naval chief of the Marathas in return for loyalty against Shahu Chhatrapati of Satara. In the mid-19th century, the British took the fort and built retreat homes on it.
My last trek was a month back until I got an invitation to trek to Sagargad "toh mai khud ko rok na paya" (I couldn't stop myself). The weekend wanderer spirit of mine was now pumped! Our trek was supposed to be a group bike ride from Panvel ST Stand to the base village, Khandale and then beginning our trek at night.
I was ready to leave my home when I got a disappointing call that my bike partner can't make it. "Ab kya karu?"(what now?). I want to go but how? "Triple seat bike par jana bhi possible nahi" (triple seat is not possible on a bike). I was adamant to go. I informed my friends that I would meet them at the base village somehow.
Highlights
1. Vanartok: It's on the southern side of the fort. This Pinnacle is independent of the sagargad plateau. The only problem of climbing this pinnacle is that it is not bolted and therefore dangerous.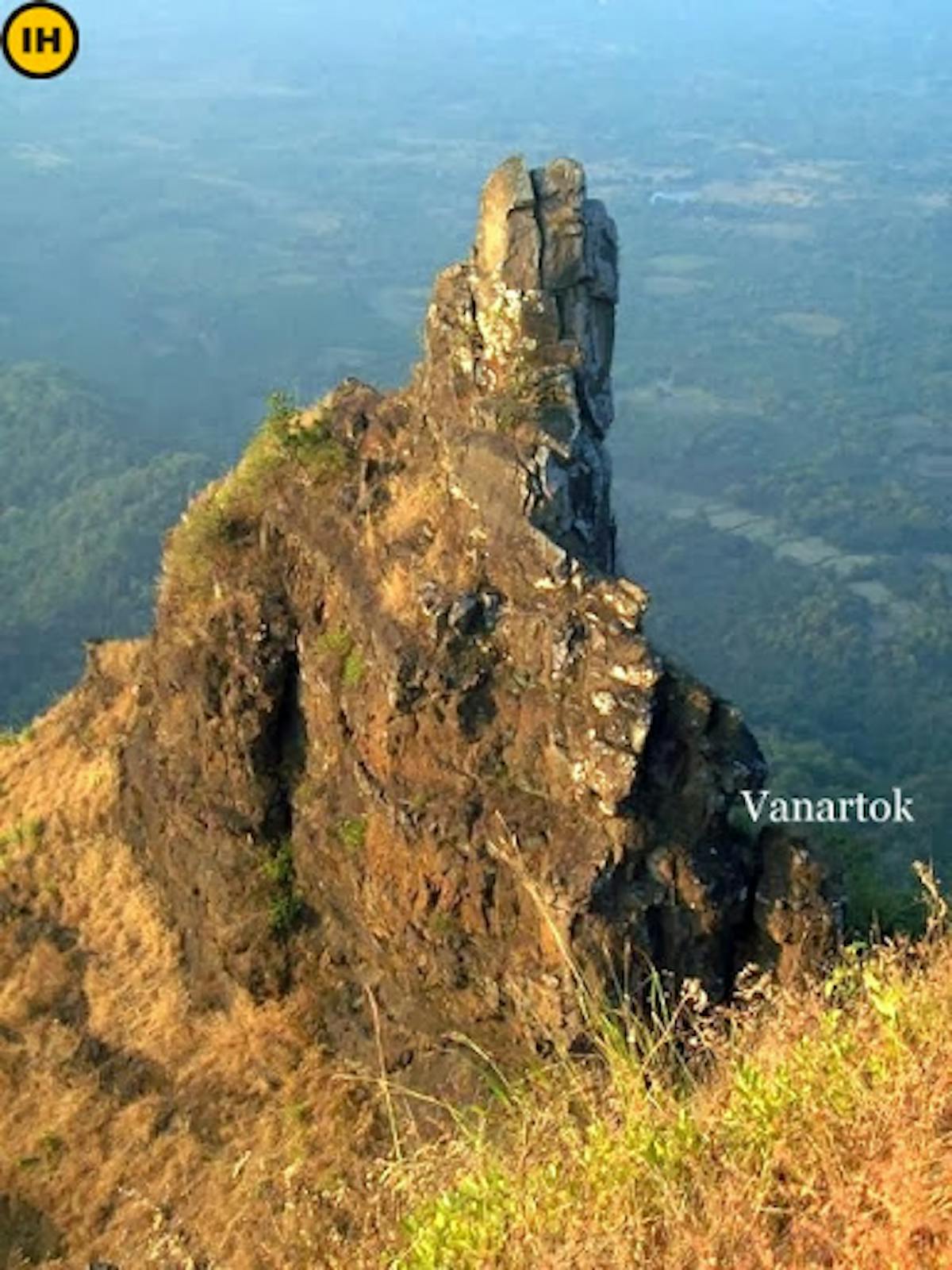 Vanartok
2. Goumukh: The Watertank as explained above.
3. Water Pond: There is a big pond in Sagargad however it is not safe/clean water and a villager claimed snakes live in the water.
Muddy water pond on Sagargad peak
4. Fortification
a) Most of the fort is destroyed except the walls of the northern side.
b) Ruins of the British Quarters.
5. Standing on the top one can have beautiful views of Manikgad , Karnala, Mirgad on the Eastern side. Arabian sea, Revdanda Fort on the Western side.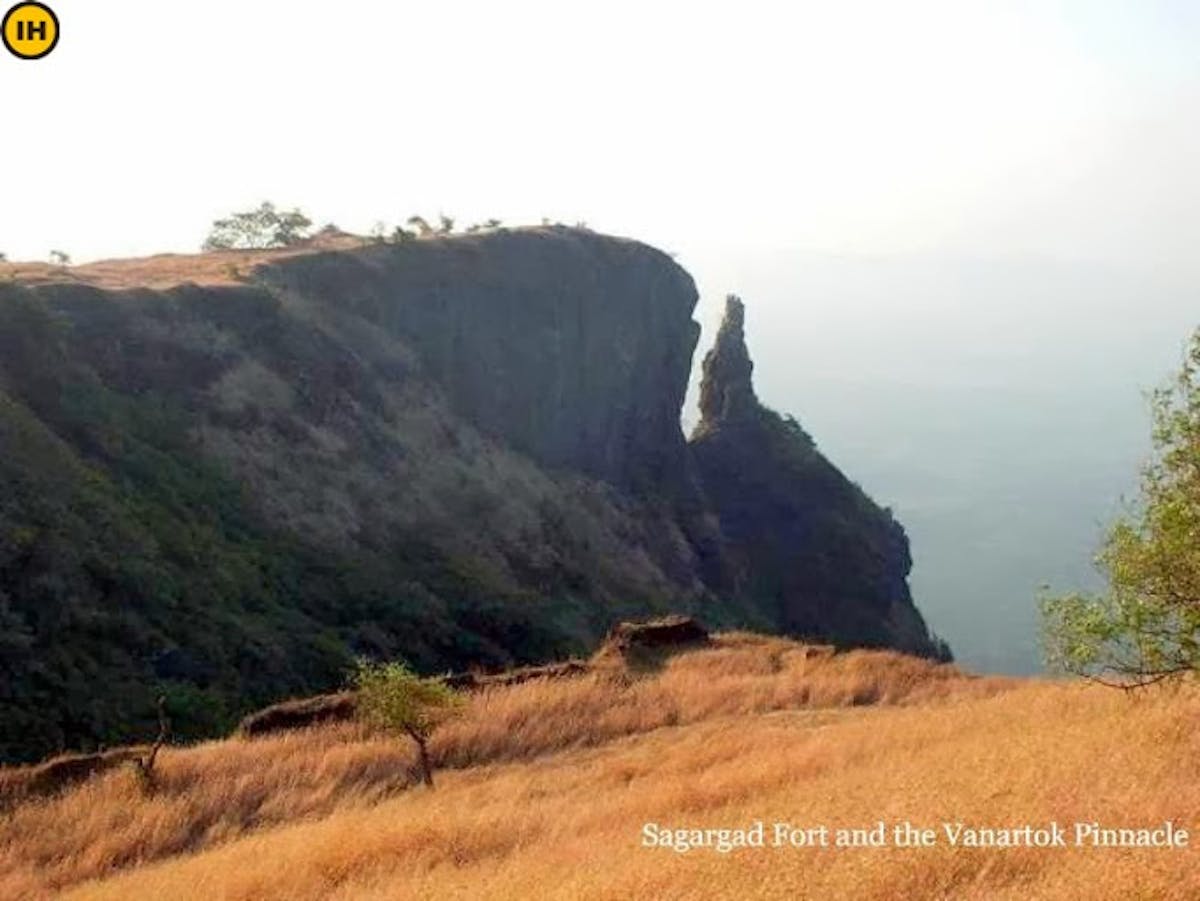 Sagargad fort and Vanartok pinnacle
Short Itinerary
A Sea Fort Atop Green Hills
"ALIBAG" – This word spells excitement to a Mumbaikar; breath-taking scenery, delightful seafood and lots of entertainment.
Alibag also consists of some exquisite sea forts around it like Korlai Fort, Kulaba Fort, The Twin Fort of Undheri and Khanderi, Revdanda Fort, the famous Jhangira Fort and Sagargad fort. Sagargad Fort and the Vanartok Pinnacle.
Trail Information
Journey from Panvel to Base Village Khandale
I took the 6:16 pm Panvel Local train from Andheri station and reached Panvel station at 8.00 pm. I rushed from the station to the Panvel ST Stand which is hardly 5 min walk from the station to catch the bus going to Khandale Village (Base Village for Sagargad Trek).
I was told that the frequency of buses going to Alibag is good, yet I waited for more than 30 minutes for the bus to come.  Finally when the bus came it was fully packed coming from Borivali.
Somehow I managed to get into the bus. The bus journey was a real big pain for me "Ek toh mai akela upar se murge ki tarah ek tang per Khada" (one thing that I'm alone, on top of that I was standing on one leg like a chicken), yes I was literally dangling from the rod. Imagine traveling like this for 2.5 hrs.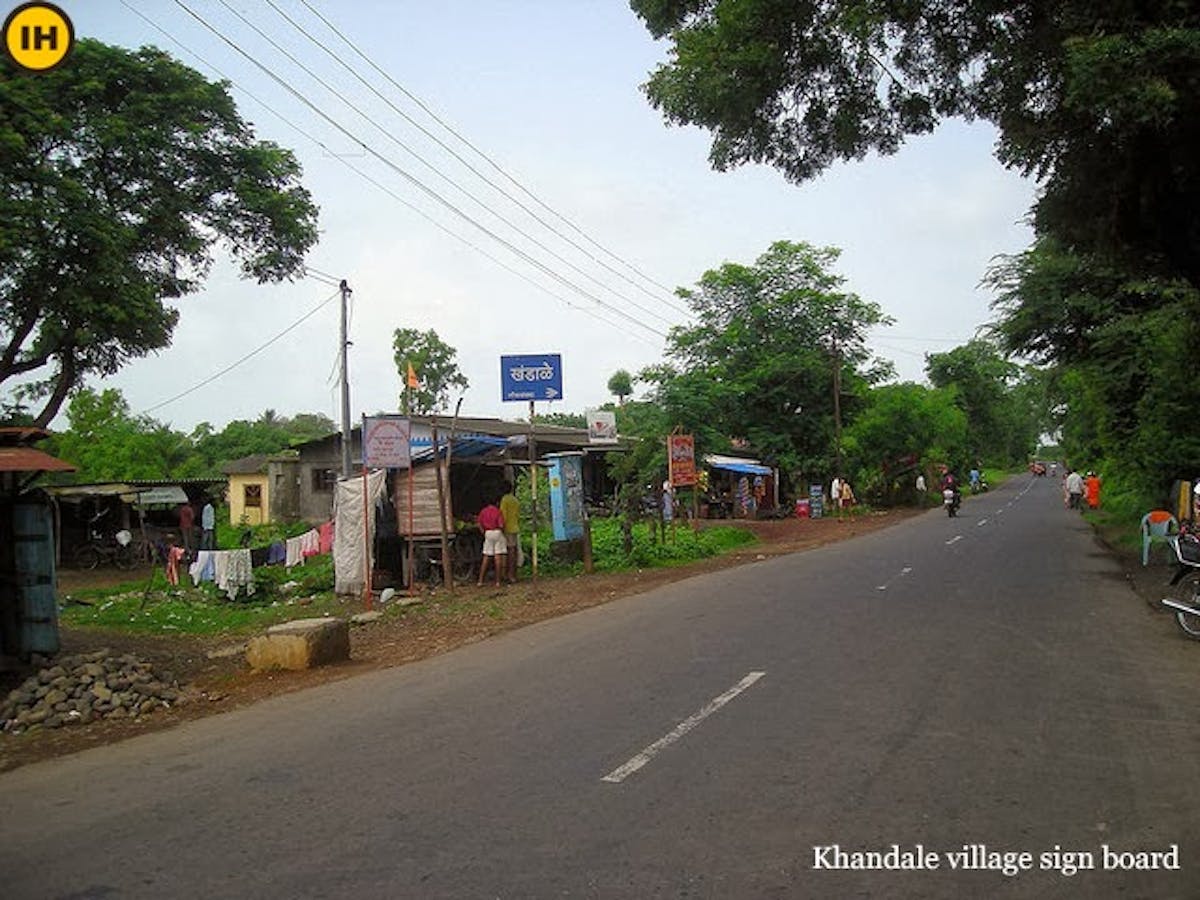 Khandale Village
Khandale Village to Siddheshwer temple

I reached Khandale Village at 11 o'clock. Most buses going to Alibag stop here but you'll have to inform the conductor. There is a motor-able road next to a signboard which goes through the Khandale village. So if you are coming by ST bus then you may have to walk around 3-4 km or take an auto if available.
Another way to reach Khandale Village is to take the early morning launch from Gateway of India and from there a connecting bus to Alibag. I was lucky that my biker friends were there at the Khandale bus stop and with them, I went triple seated to the end of the village where we parked our bikes at a village house.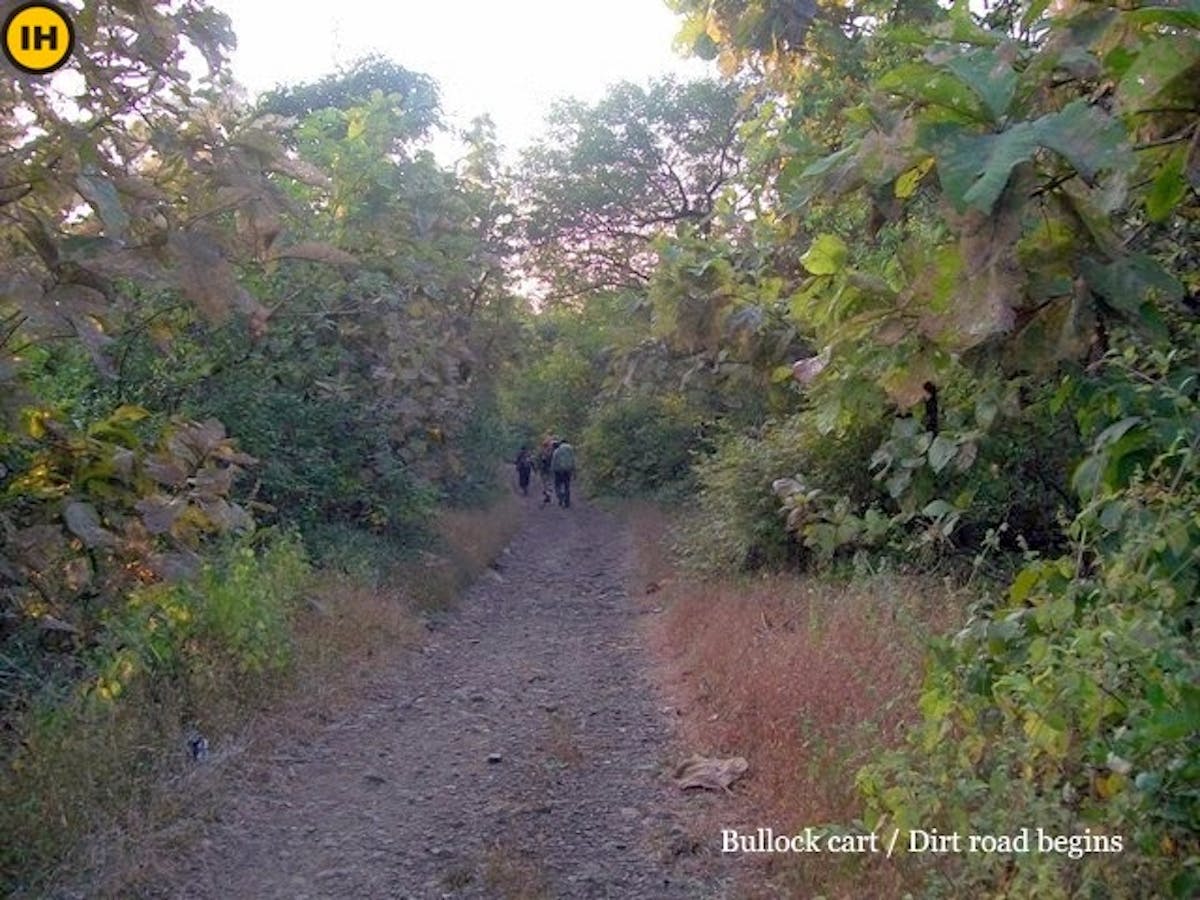 Bullock Cart/Dirt Road
Just ahead of the motor-able road the bullock cart / dirt road begins, through the fields and forest. This 20 min walk led us to the stone stairs where the real climb started. During monsoon season a stream of water flows down.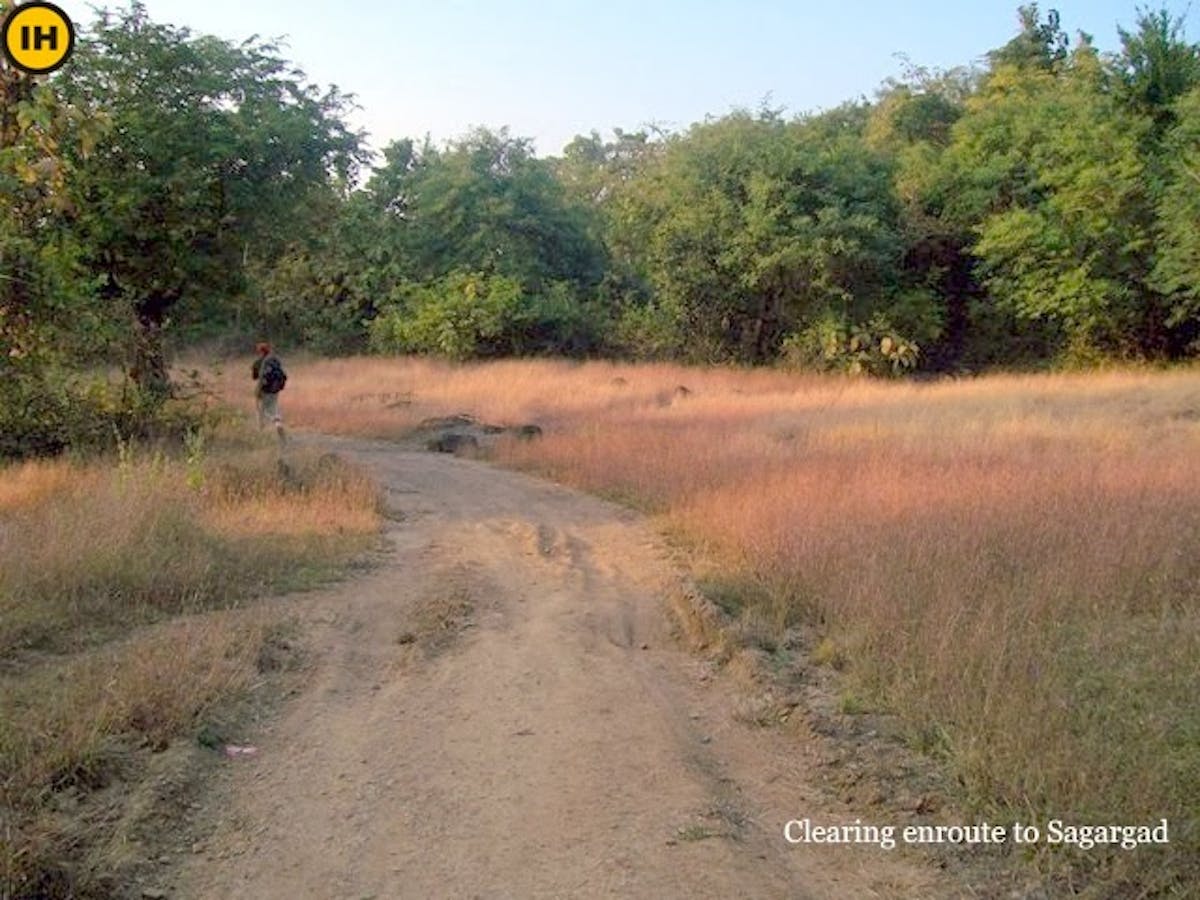 Clearing en route to Sagargad
Only a few steps up and there is a small diversion on the right that took us to the 100 feet long Dhondana Waterfall. We descended for over 20 minutes to reach the base of the waterfall.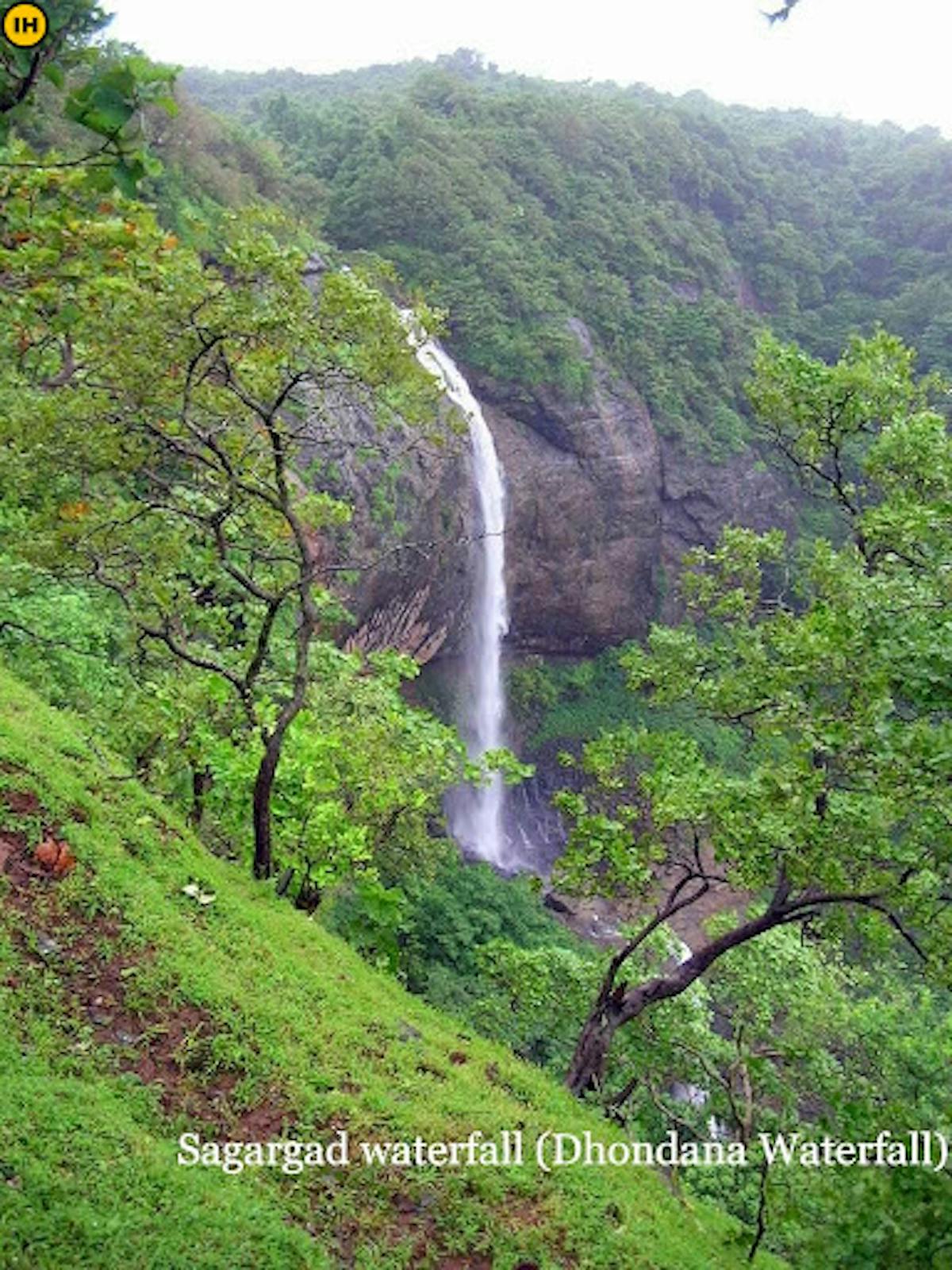 A majestic waterfall
It's a 45 mins-1 hr climb on the stone stairs to the Siddheshwar temple /Ashram. There are roughly 350 stone stairs. Since our trek was during the night with a cool breeze we didn't feel tired much. Climbing these steps during the day could get exhausting.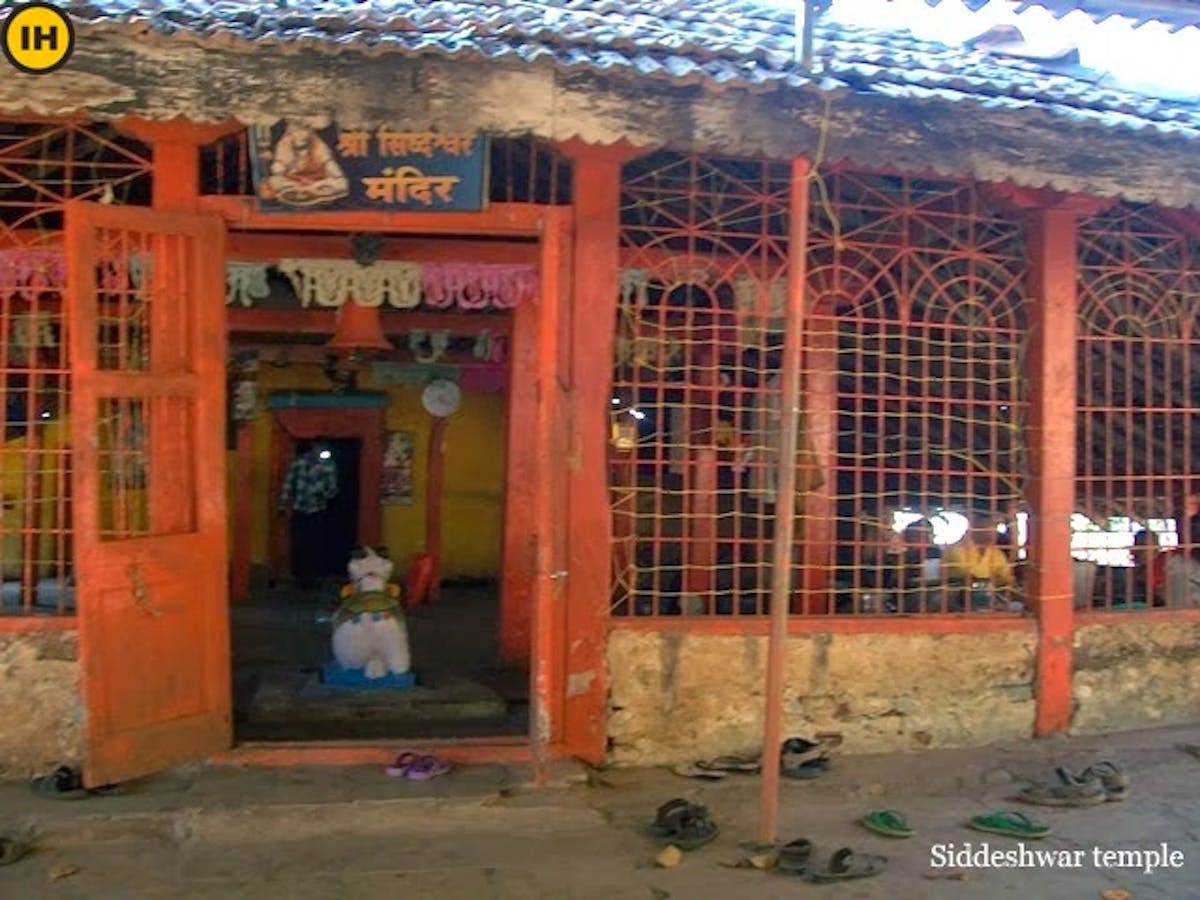 Siddeshwar temple and Ashram
The mid-point of the trek is Siddheshwar Temple and Ashram. It is a temple of Shiva, where the people of nearby villages come to pray. The temple can also accommodate around 25 people. Just before the temple, there is a trail on the left that goes to Sagargad.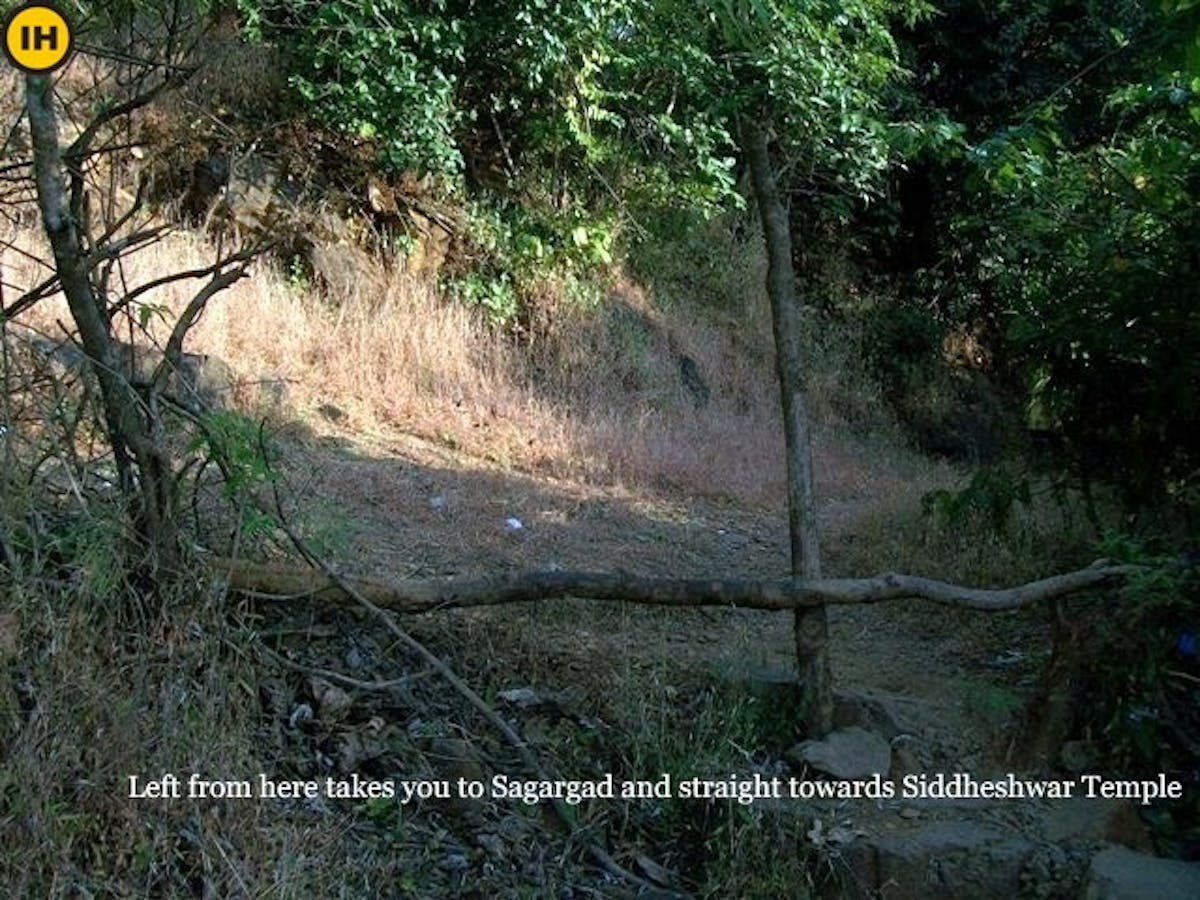 Left trail from here goes to Sagargad
This trail is just before the temple. However, we decided to visit the temple before going to Sagargad. There is an Ashram and a well behind Siddheshwar Temple. There was also a stream of water, which, during Monsoon, acts as a small waterfall. This stream connects to the Dhondana waterfall.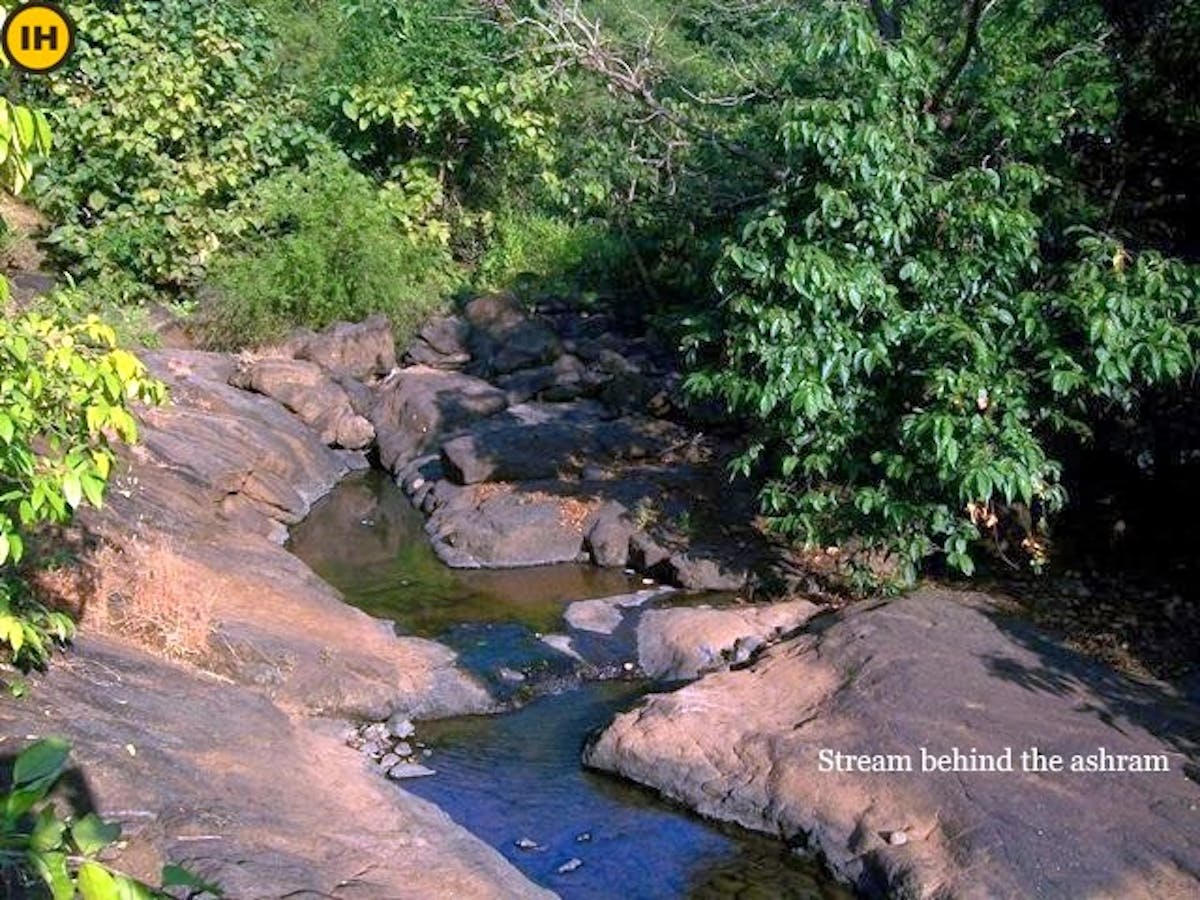 Stream behind the Ashram
After praying at the temple we continued our trek to Sagargad machi. From this point, it took us hardly 15 minutes to reach Sagargad village(5 min climb and 10 min plain road). There's a well just before the village, where villagers collect water. During the summer when the well is dry they go to the Ashram well to get water.
It was a full moon night so the trek was more enjoyable. When we reached the temple around 1:30 am, there was a handfull of people. The village dogs started barking at us but we continued moving ahead till we reached the village school.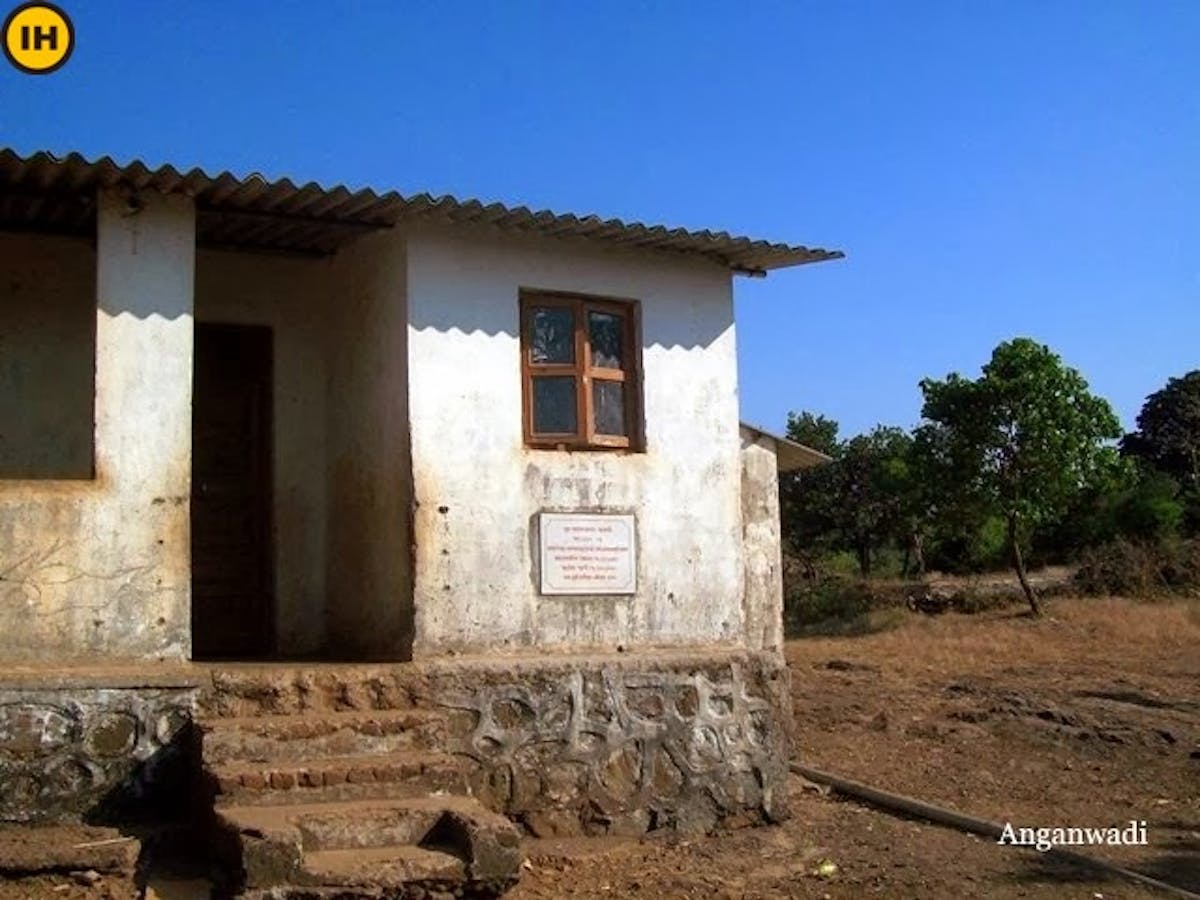 Anganwadi
Just to the right of this school there is a dirt track. Not far from this point is a large clearing, keep walking further. We walked straight till we reached a forest. The path was unclear but we could find the way through the bushes.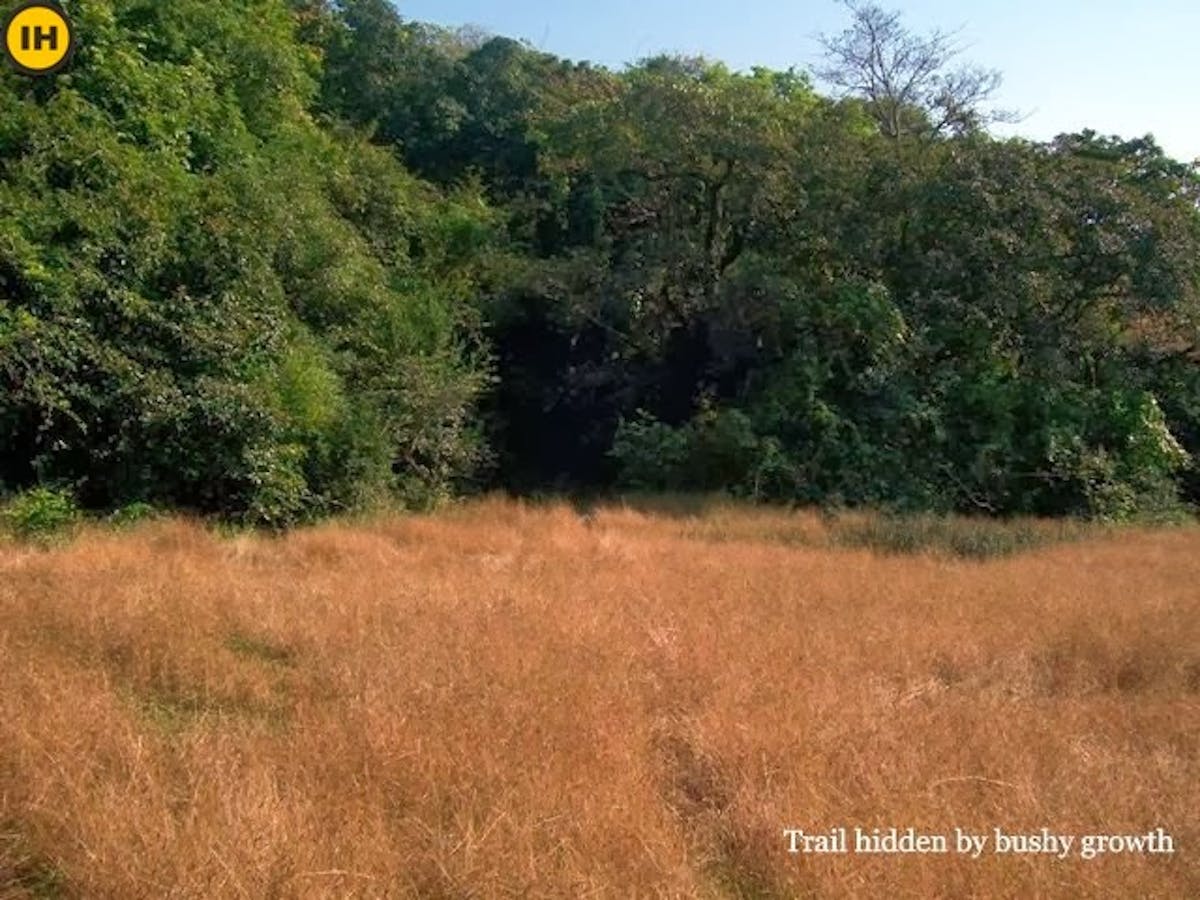 Trail hidden by bushy growth
We followed the trail till we reached a point where Sagargad Fort and Vanertok were visible. From the village to Sagargad there is no climbing so it's a good trek for beginner trekkers.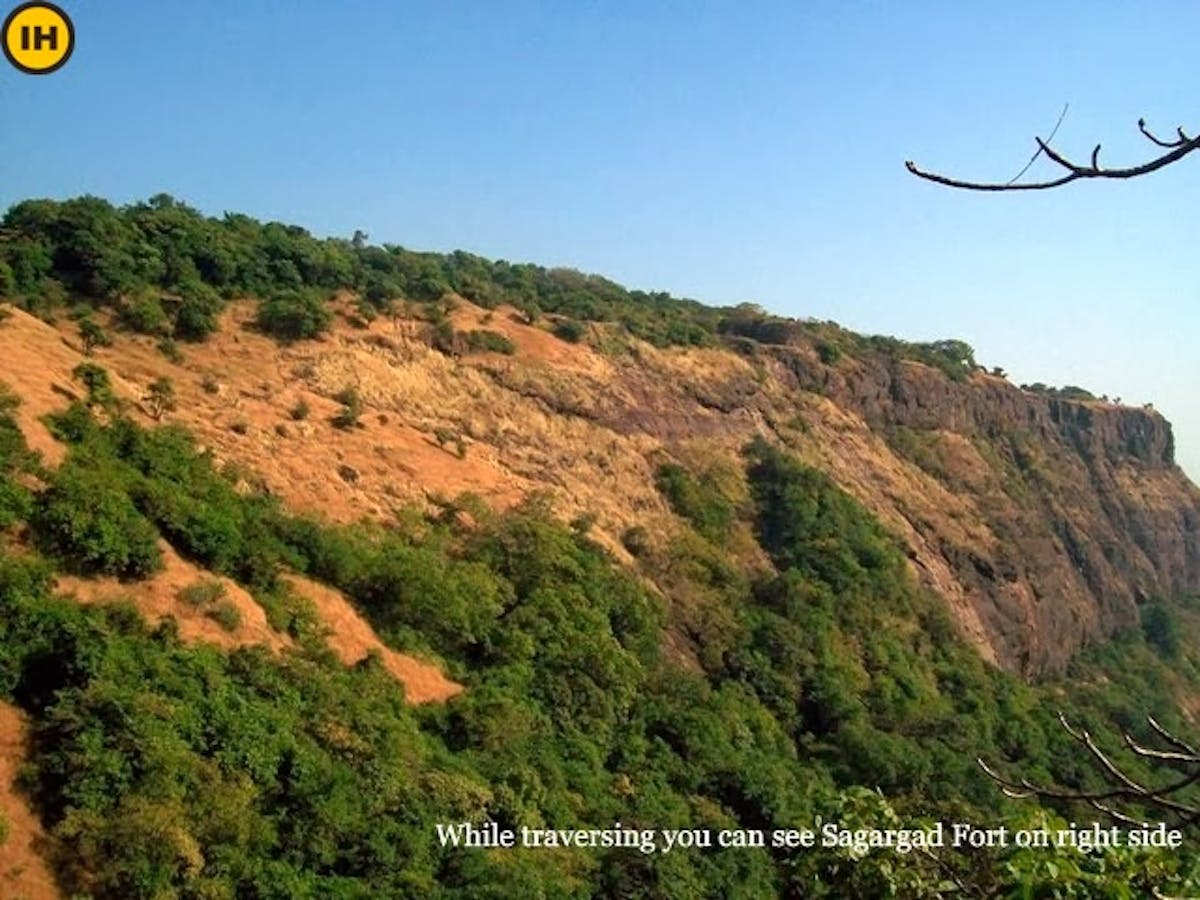 Sagargad fort seen on the right side
You can see Sagargad Fort on the right and as you keep walking you come across its walls.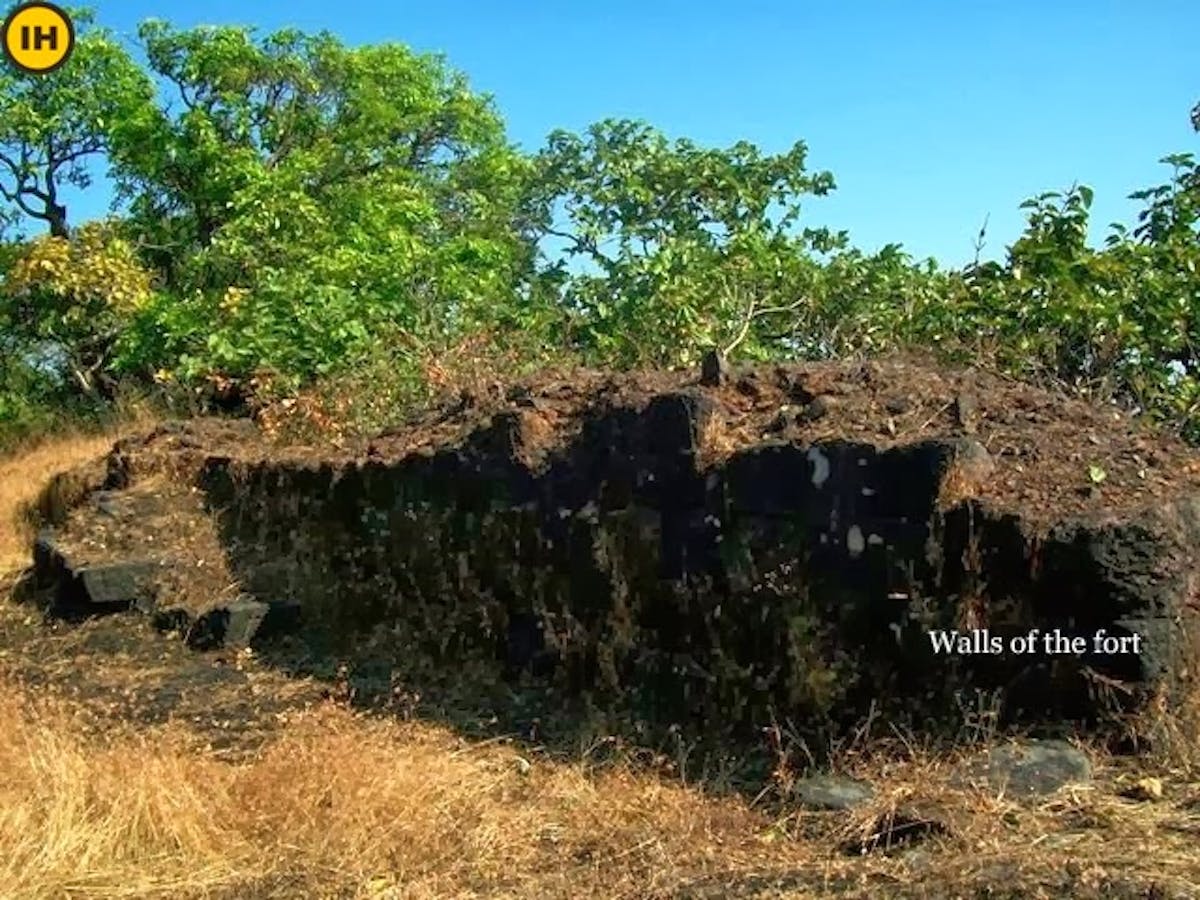 Walls of the fort
We walked along the walls until an opening of stone stairs leading to the fort and eventually to the top of Sagargad.  As we passed through this entrance we took a right turn. The initial walk was through overgrown vegetation and we got a feel of walking through the forest.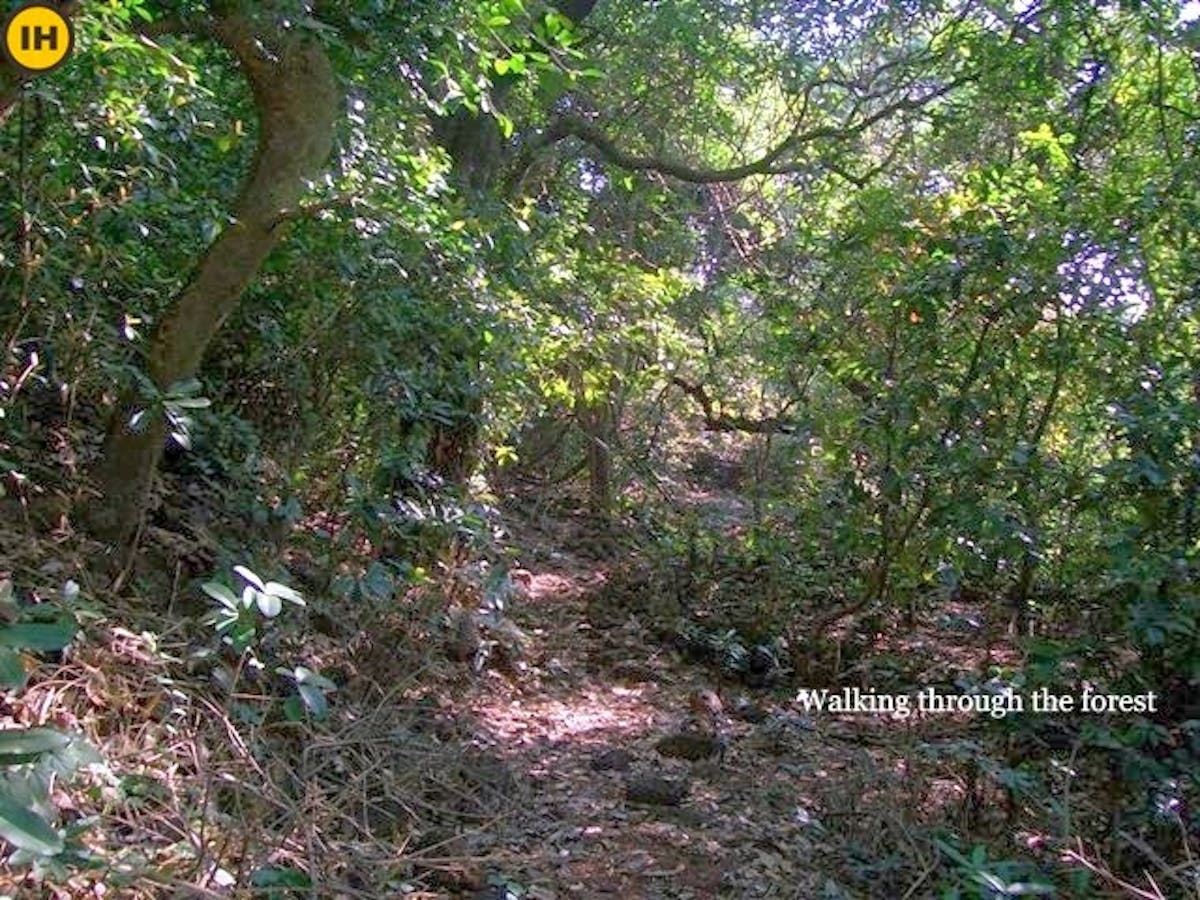 Walking through the forest
After a 5 minute walk through the thick greenery, we reached Shiva temple on the top of Sagargad fort.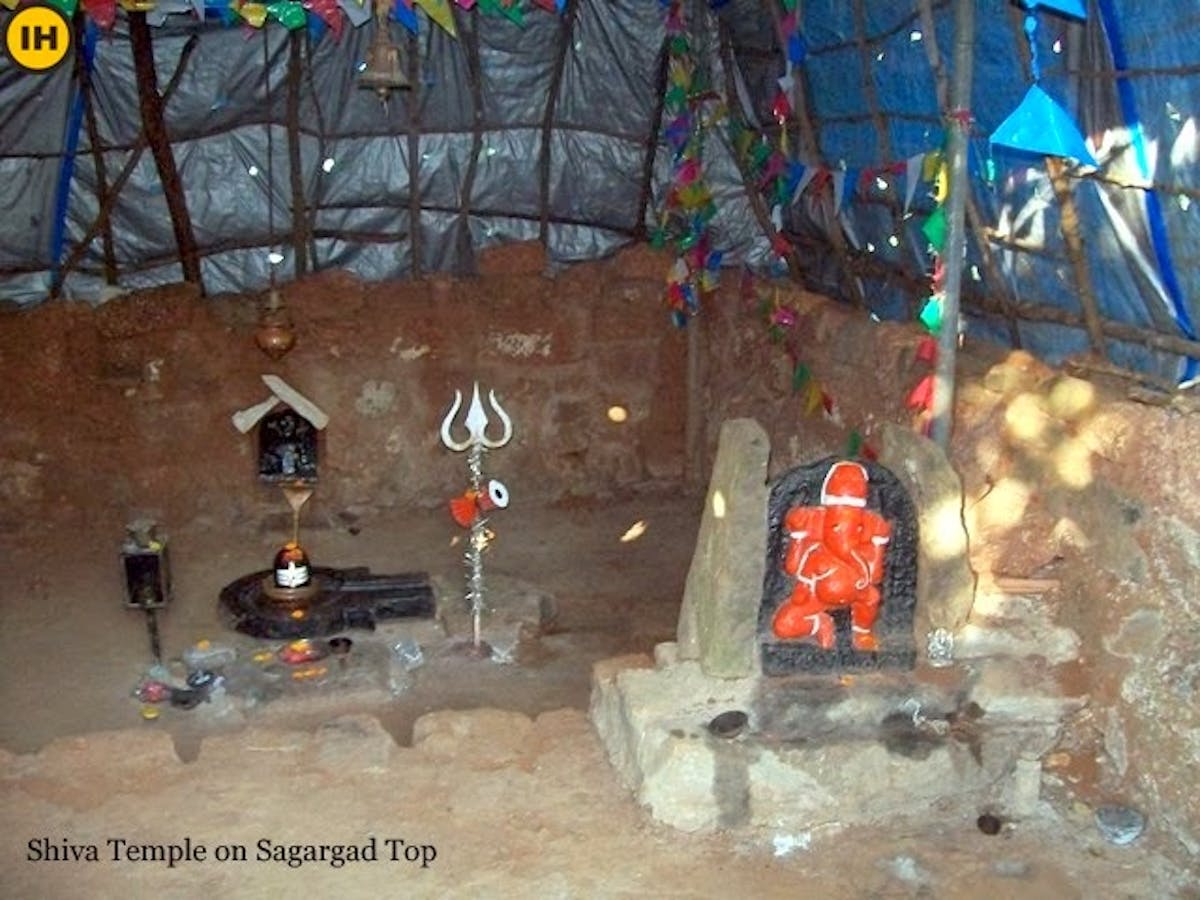 Shiva temple on Sagargad top
This Shiva temple has few relics, Nandi idol, Shiv Ling, and a Ganpati Idol. This temple can house around 4 people but it's not well maintained.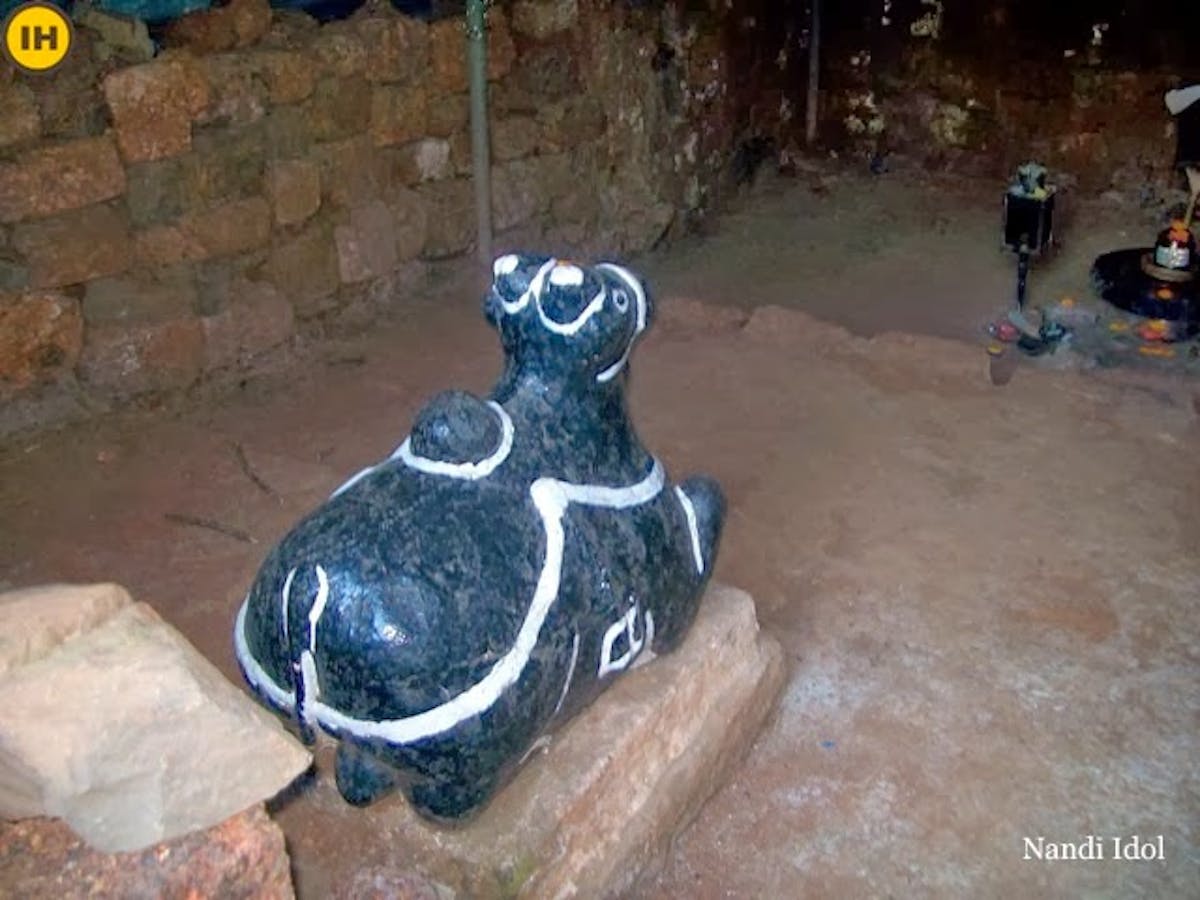 Nandi idol
On the left of the temple is a water tank that supplies potable water.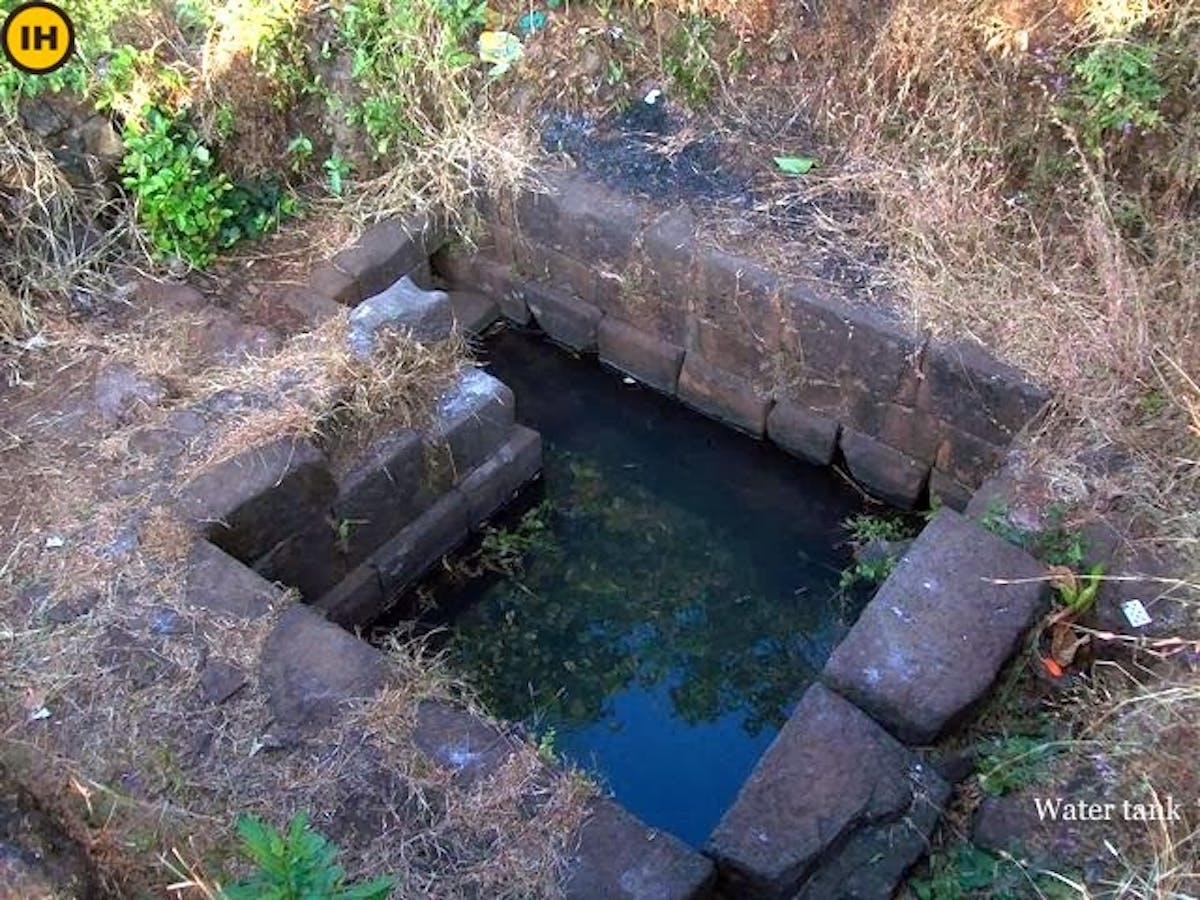 Water tank
The fascinating thing about this water tank is it's tube-shaped as a cow's mouth. Therefore it is called Gaumukh. From this point, Vanartok is hiding behind the mountains. We kept walking towards it until we came across British quarters. Gigantic plateaus were visible from this point.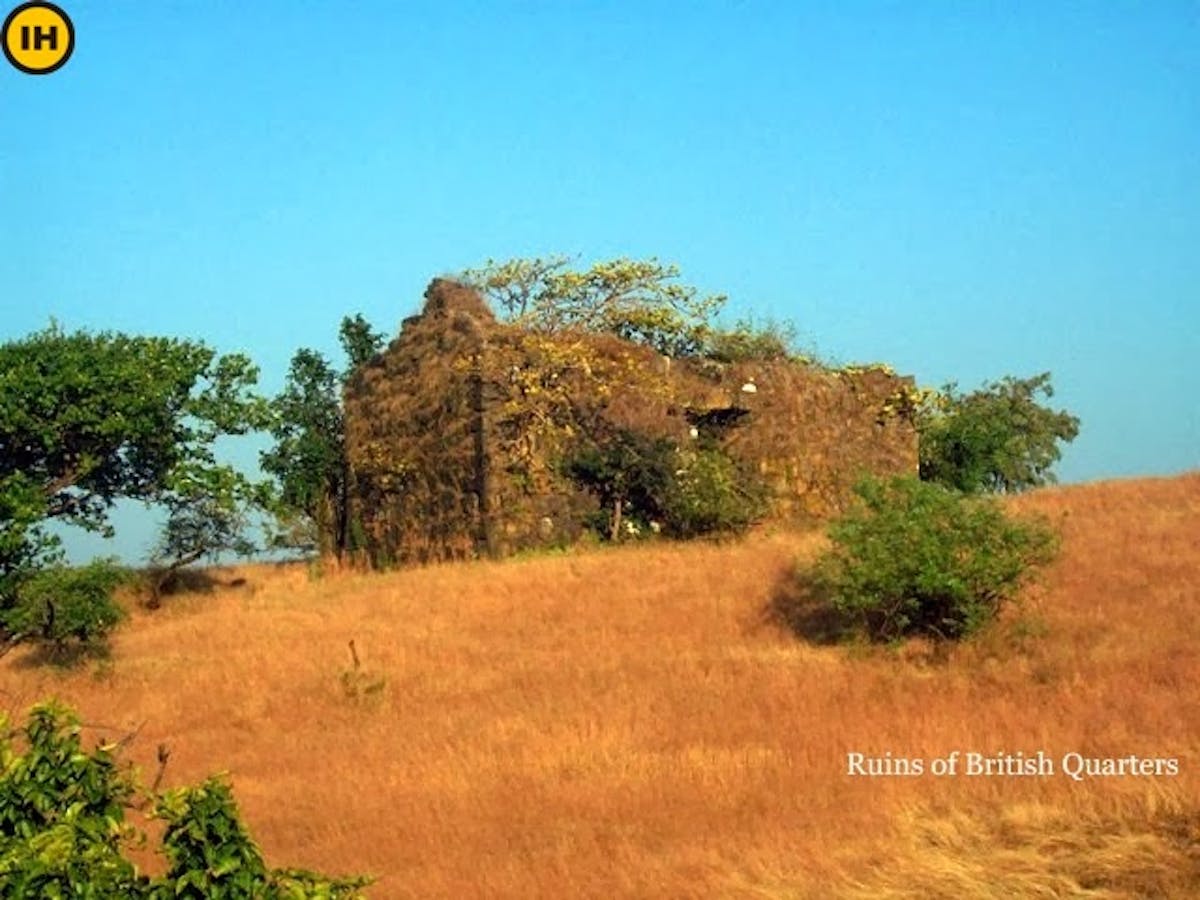 Ruins of British quarters
It was 3 am when we reached the Sagargad Top. The breeze was blowing at a very good speed and the view was amazing. We all took out our bedsheets and prepared to spend the night on the plateau. It was a great feeling lying down on the chilled ground watching the stars and full moon. "Life ho toh aise" (This is how life should be).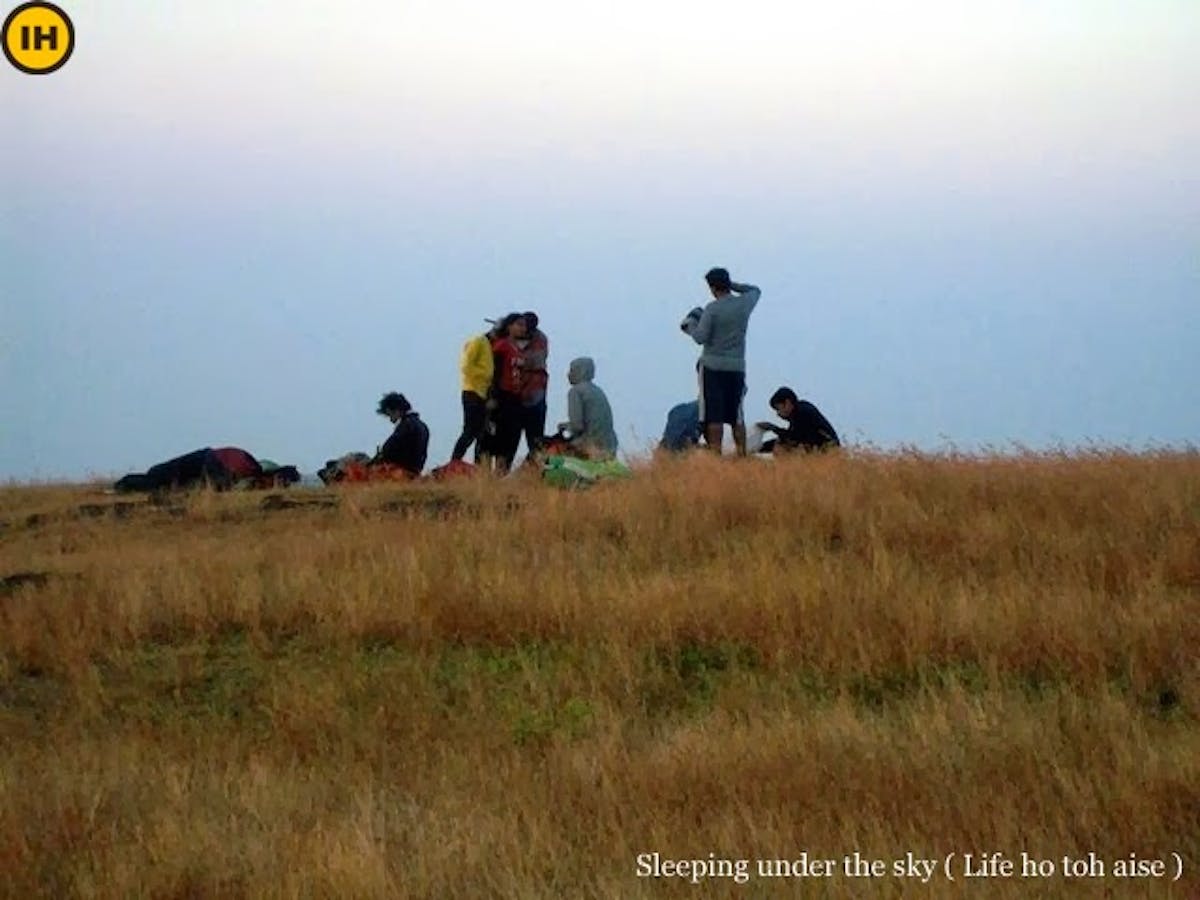 Sleeping under the sky
The next morning we got up at 6.00 am. The sky had an orange touch to it. It was time to explore the top Plateau of Sagargad now.
What to Take on Your Trek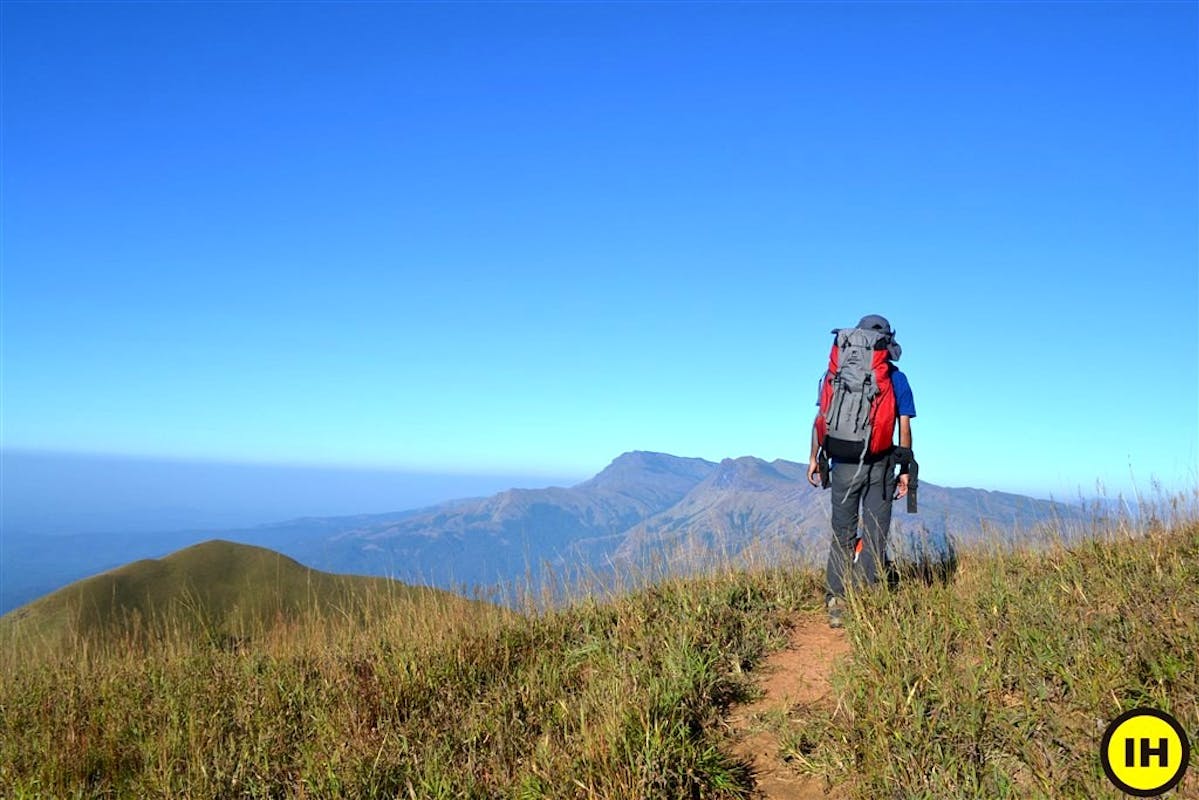 Trek backpack
No, stuffing it all in isn't the right way to do it Packing a backpack correctly saves precious time that you might waste trying to find your things later. It is wise to spend some time learning what really goes into packing a backpack.
What should I pack?
On a trek, you only get what you take. Something as simple as a forgotten matchbox can cripple your cooking plans throughout the trek. So, it's essential to prepare early and prepare well. To begin with, make a checklist. While shopping, remember this thumb rule - keep it light. "Every item needs to be light. This ensures that your backpack, on the whole, stays light," says Sandhya UC, co-founder of Indiahikes. Balancing out heavy items with light ones isn't going to have the same effect as having all light items. "Always opt for good quality, light items," says Sandhya.
How much should my bag weigh?
"Your backpack for a weekend trek should weigh between 8 and 10 kg," explains Arjun Majumdar, co-founder of Indiahikes, "To break it down, your tent should weigh around 2.5 kg, your sleeping bag, around 1.5 kg, and the ration, stove and clothes should constitute the other 5 kg." The best way to plan is by concentrating on the basic necessities – food, shelter and clothes. Gather only those things that you'll need to survive. Do not pack for 'if' situations. "That's one of the common mistakes that people make – packing for 'if situations'. It only adds to the baggage that you can do without on a trek," says Sandhya.
One good way to go about it is to prepare a list of absolute essentials. Start with the most essential and end with the least essential. That way, when you feel you are overshooting the limit, you can start eliminating from the bottom. Another tip is to be smart while packing clothes. Invest in light. wash and wear fabrics. "Replace a sweater with two t-shirts," adds Sandhya. Layering is the mantra when it comes to trekking. Refer to Sandhya's clothes list to pack smart.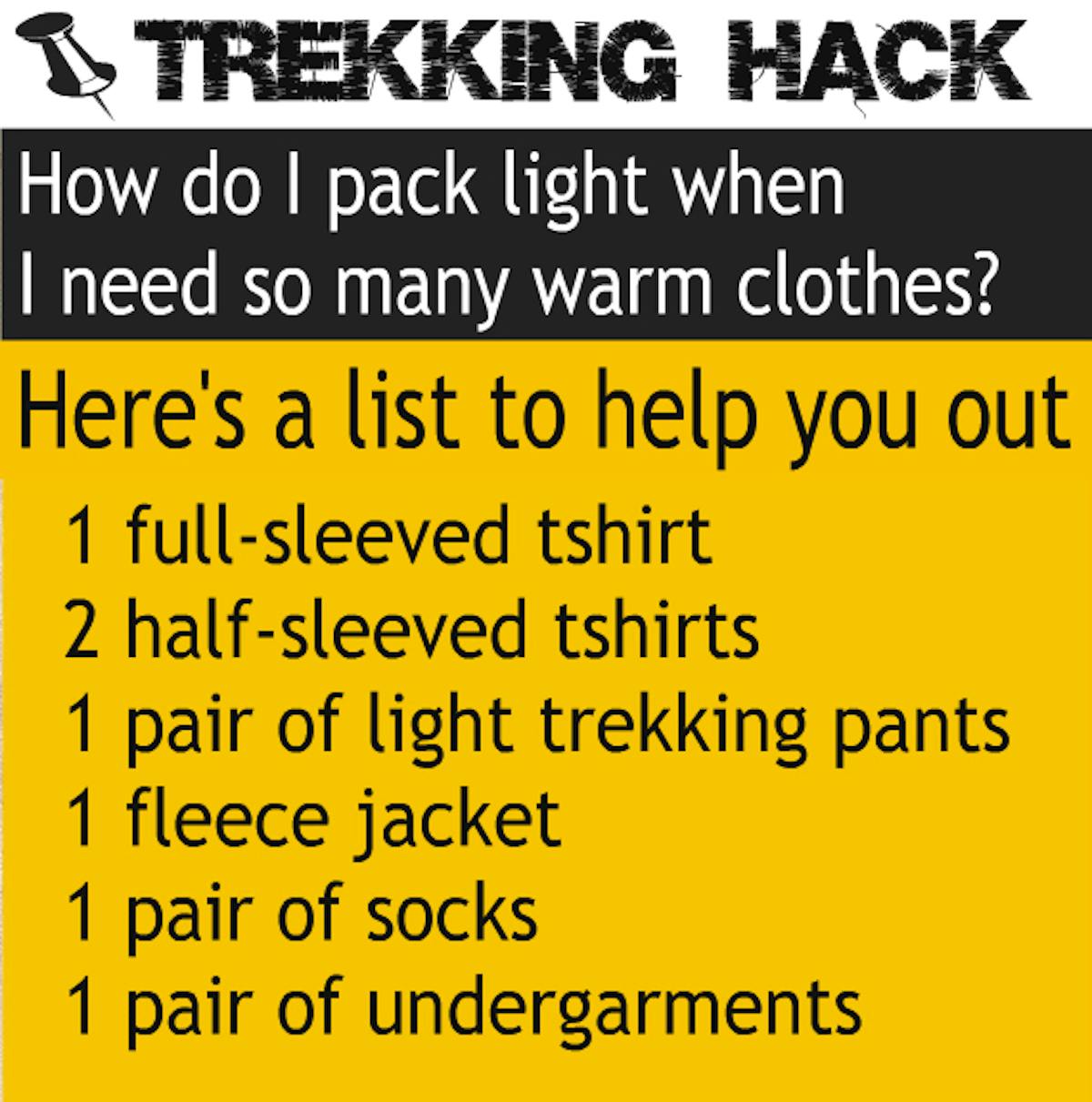 Trekking hack
How to pack
The thumb rule for this one is to eliminate air spaces. Make sure that everything is packed tightly, especially clothes and jackets, as they tend to take up maximum air space. Put in all the large items first. Then squeeze in the smaller ones in the gaps. This ensures minimum air space. A good way to pack clothes is by using the Ranger Roll method.
Where to pack
BottomSleeping bag: Make this your base layer. Sleeping bags tend to be voluminous, but do not weigh much. They're perfect for the bottom of the bag. Tent: Just like the sleeping bag, even tents are voluminous and light. Keep the tent poles separately and place the fabric at the bottom of the backpack.
MiddleHeavy jacket: Roll up the jacket in a tight ball and place it in the middle of the backpack, close to your back. The middle region of the backpack should always have the heaviest items. You can store other things like rations or mini stoves in the middle. Other clothes: Roll other clothes and place them in the remaining space, to fill air gaps.
TopWater: Water, although heavy, needs to be easily accessible. So put it in the top most region of your backpack. Medicine box: This is another component that you wouldn't want to be scavenging for when in need. Poncho: It could rain at any time in the mountains. So, ponchos should be accessible easily. Also, having a waterproof poncho at the top of the backpack provides additional waterproofing to items in the bag.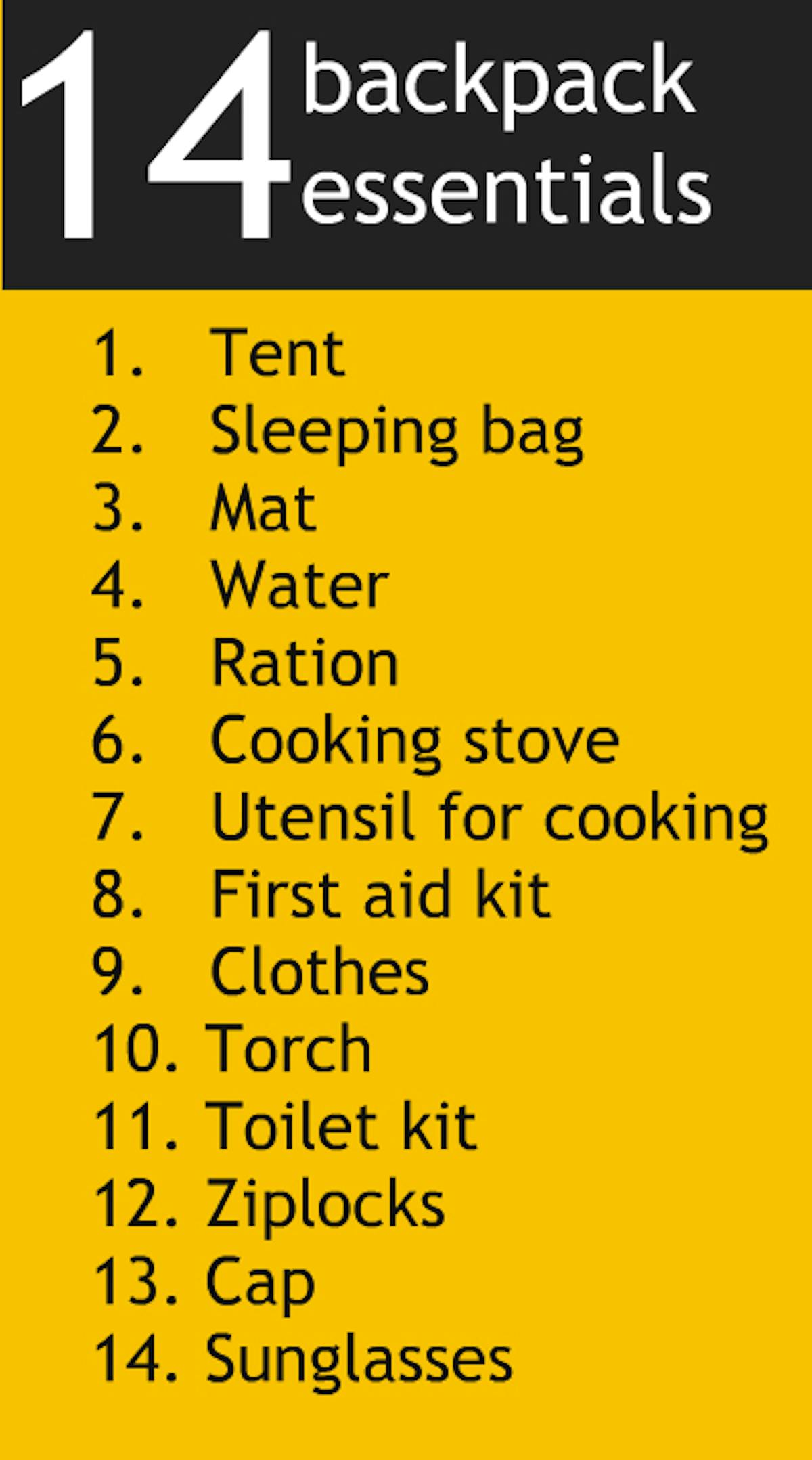 Backpack essentials
How to Get Fit for Your Trek
Cardiovascular endurance
The secret to ascending any trail lies in building your cardiovascular endurance. You can begin by jogging everyday. Ideally, you should be able to jog 4 km in 20 minutes before the start of the trek. It takes time to be able to cover this distance in the given time. Start slow and increase your pace everyday. Swimming, cycling and stair climbing without too many breaks in between can help too. Strength This is another area you should work on. You will need to build strength in your muscles and in your core body. You can do some squats to strengthen your leg muscles. Do around 3 sets of squats, with 8 squats in each set. Apart from this, you can add planks and crunches to your work out.
Flexibility
Another aspect that will help you trek comfortably is flexibility. For this, you can do some stretching exercises - stretch your hamstrings, quadriceps, hip flexors, lower back muscles and shoulders regularly. Carrying a backpack, however light, can become a strain after a while. These exercises will help you to be in good shape before the trek.
Working out indoors
If you can't go out and jog because of time and space constraints, here's a video you can use to work out indoors.
Trek contributor
Author: Aashish Chawla