6 Himalayan Treks Where You Don't Need Indiahikes
Share this story
A lot of times, I notice that trekkers refrain from trekking by themselves. They rely on an organization like Indiahikes to take them on a trek. Yes, I understand why they want to trek with us. They want the safety and the camaraderie of like-minded people.
Yet, they don't know what they are missing out on when they trek by themselves.
Recently, the Indiahikes office team went on a trek in the Western Ghats to Ballalarayana Durga. We organized everything from Bangalore to Bangalore without any external help. Just a bunch of office-goers going on a trek.
It was one of the best experiences for us as a team.
You can watch this video to see how much fun we had.
I think everyone must experience this because doing a trek by yourself is the true spirit of trekking! It doesn't matter where. It could be just a day hike near your home. Or a 6-day Himalayan trek. But take it from me, it is more fulfilling than any organised trek!
I know it is a loss for us to not have you trekking, but it is a different adventure when you trek on your own.
So I'm putting together a few Himalayan treks that you can attempt by yourself.
I'm putting these particular ones down because you may not have to organise much on these trails. If you do these, you could go on to do more challenging treks on your own.
The first three here don't require camping equipment. The next three do.
I've given a small explanation on why I'm suggesting these particular treks. Read on. 🙂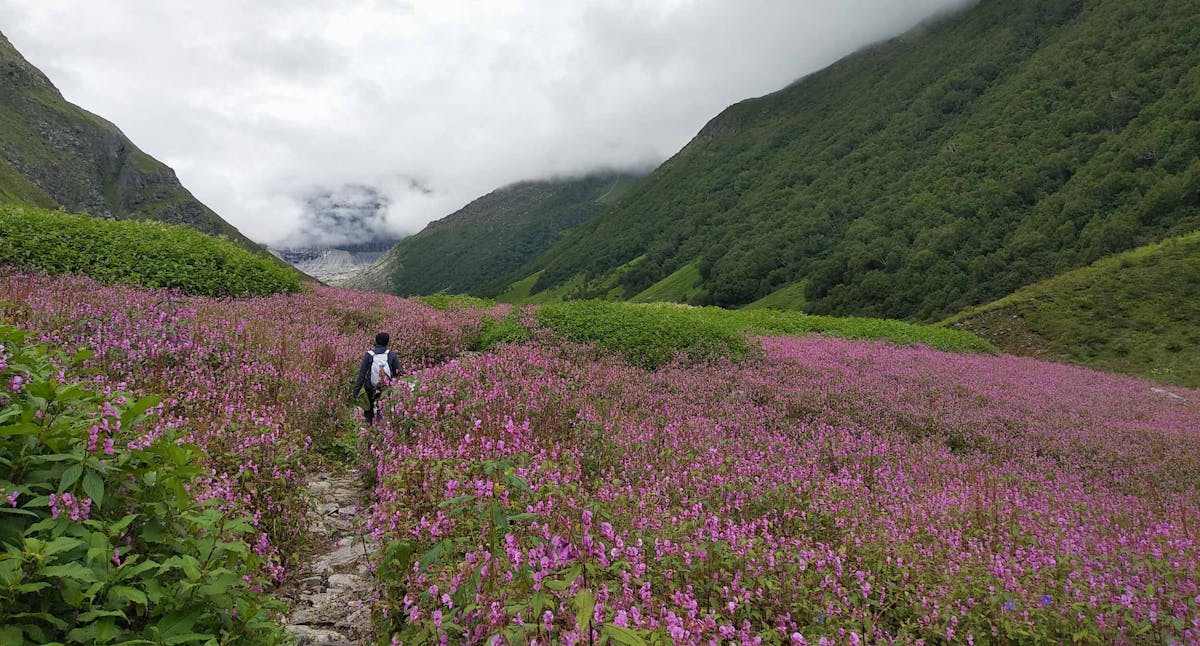 On Valley of Flowers, your stay is mostly in the guesthouses and the trail is pretty well laid out. Picture by Gaurab Nandy
If you're looking for an easy Himalayan trek as a first timer, this is a good start. It's a 4 day trek in Uttarakhand, near the Badrinath region. It's one of the most established trails in our country, with a lot of infrastructure.There are lodges and gurudwaras all the way. They serve up hot food for lunch and dinner. The trail is well-marked too!
So without investing in sleeping bags / tents / canned food, you can go on this trek. You won't even need to get a guide because the trail is straight-forward.
You'll find a detailed documentation of the trek here.
The best time to go on this trek is July, August and September, when the flowers bloom. I had made a video on what to expect (and not expect) on the trail. You'll find that useful. Watch the video here.
I'm suggesting this trek because it has tea houses (they are like lodges) to stay all along. It's a 7 day trek in West Bengal with stunning views of Mt Kanchenjunga and the Everest range.
Again, you won't have to put too much effort in organising things for yourself because these tea houses are comfortable and warm. They have good food too (mostly local produce).
Try and make it in October, November and December. These are few of the best months to do the trek, although the trek is accessible almost all year round except monsoon.
Find details about the trek here.
This is one of the most trod-upon trails in our country because it climbs to the source of River Ganga. People have embarked on this trail for the longest time for religious purposes. But from a trekker's point of view, it is a majorly rewarding trail. The views of Mt Shivling, the Bhagirathi sisters and Mt Meru are worth an arm and a leg!
The trek itself is of moderate difficulty. But in terms of organising it for yourself, it is rather easy. This is because your stay is taken care of all the way till Bhojbhasa (12,450 ft), which is almost touching Gaumukh glacier.
From Bhojbhasa, you could go up to Gaumukh and Tapovan and return on the same day. You won't really need camping gear unless you're keen on camping at Tapovan.
So if you're fit and if you have some local trekking experience, this is a good trail to experiment on. You'll even find local guides at Gangotri.
In terms of the best season, May and June are great months to go there. October and September are grand months too — the mountain views are spectacular!
Here's a detailed documentation of the entire trail.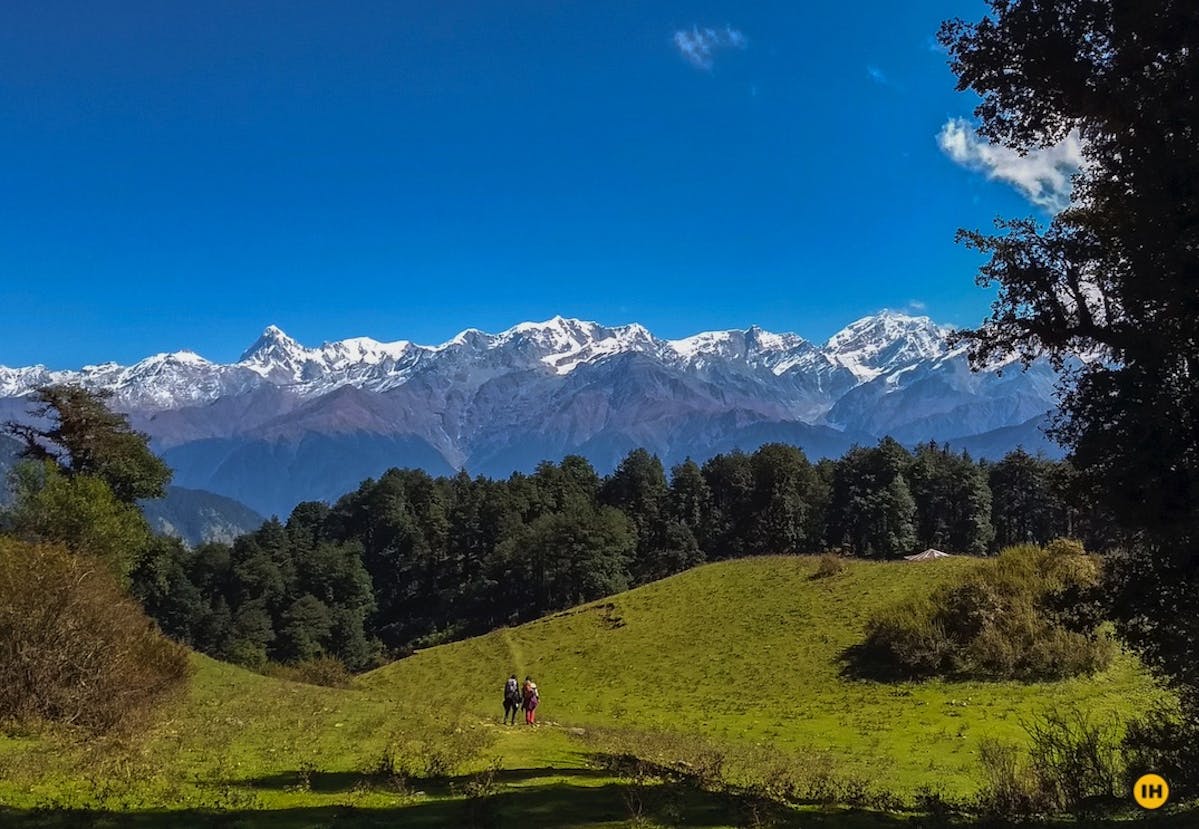 The Dayara Bugyal trail has rewarding mountain views, something rare to find on an easy-moderate trail like this. Picture by Swathi Chatrapathy
Oh how I love this trail! It's one of the easier trails in the Garhwal Himalayas. It goes through lovely forests and bursts open into one of the most spectacular alpine meadows of our country.
You could plan the trek over three days, but you may want to stay an extra day just to be in these meadows a little longer. 🙂
However, there are no lodges on the trail. You will need camping gear (which you can rent at Uttarkashi). The trek starts from the remote village of Barsu (or Raithal, another closeby village) and dives deeper into the Himalayas. There aren't many people on the trail.
But the trail is well-marked throughout the forest. There aren't any chances of getting lost. So if you want to go camping in the Himalayas, then this is a great option. You can get local guides at both Barsu and Raithal.
You'll find a documentation of the trail here.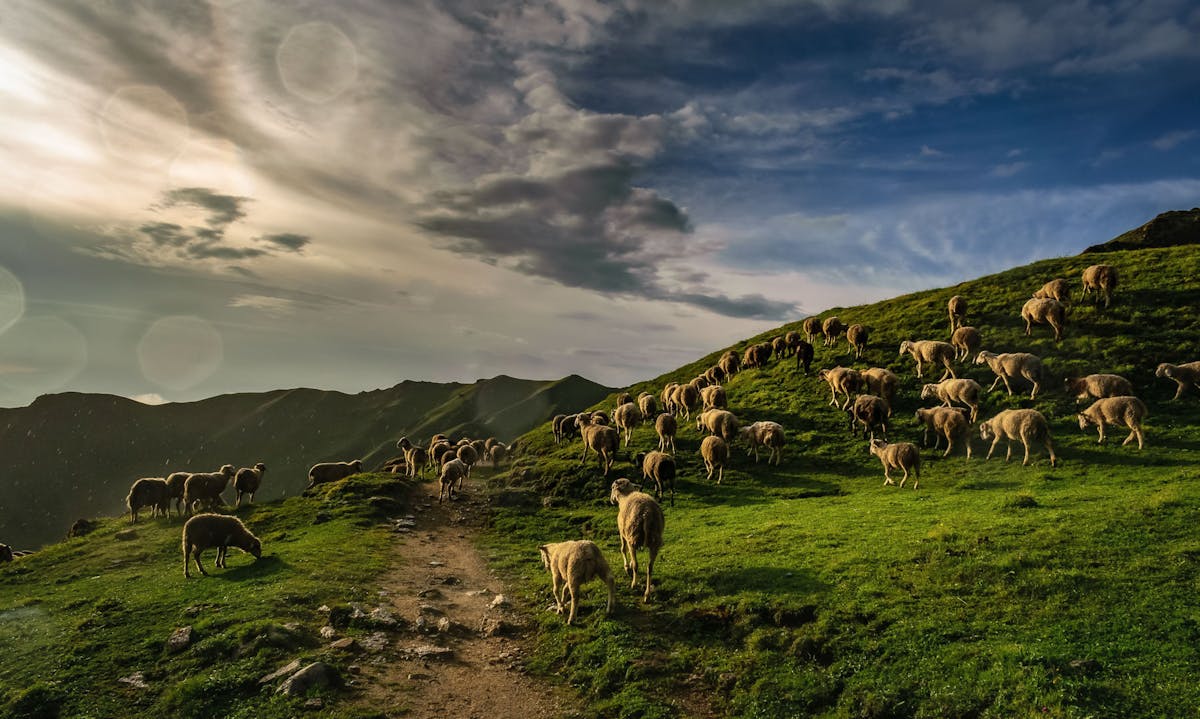 The meadows of Bedni Bugyal at sunset on the Ali Bedni bugyal trek. Picture by Parimal Davara
As strange as it may seem, this trek once part of our flagship the Roopkund trek, is a great trek to do independently! Funny to think that we started Indiahikes because it was so hard to do this particular trek independently and our founder wrote the first Indiahikes blog after he did the trek!
The trek starts from Lohajung and climbs up to 12,550 ft. It takes you through the beautiful Tolpani forest. The trek takes you through the spectacular high altitude meadows of Ali and Bedni.
However, camping gear is a must for this trek.You can rent sleeping bags and tents at Lohajung. It might cost you around Rs.100 for a sleeping bag per day and Rs 250 for a tent per day. 
Follow the itinerary we have put down on our website, it's tried and tested and gives you enough time to acclimatise.
From September to October and then in May and June is a good time to do this trek.
Here's a documentation of the trail.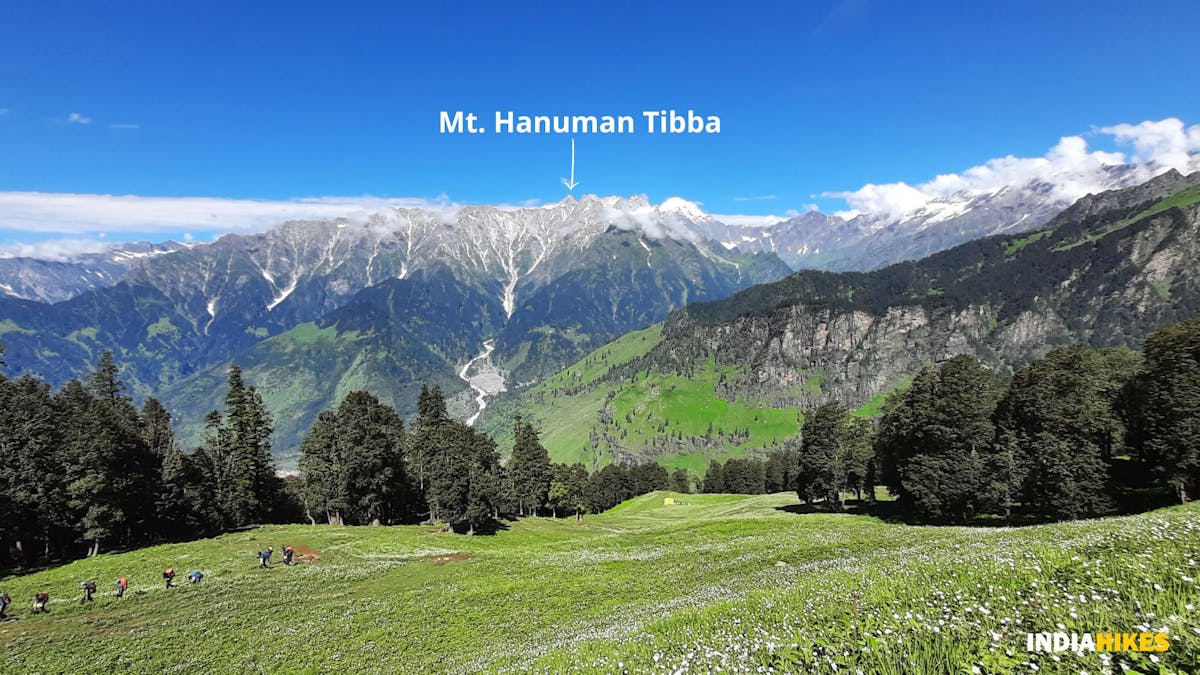 Mt Hanuman Tibba as seen from the Bhrigu lake trek. Picture by Jignesh Chauhan
This is a stunner so close to Manali, that you'll wonder how there's such a lovely trail so close to such a bustling city. Your jaws will drop at the endless alpine meadows you see so close to such a city! You can sit in those meadows for hours and hours!
There's also a lovely lake at the top, at 14,000 ft. That's quite an altitude, so it's a stiff climb. So choose this trail if you're fit enough.
You'll need your own camping gear and food for this trek. There is no stay option after leaving Manali.
And if you're trekking in its main season (June, July, August, September), you may not need a guide because you'll see a lot of trekkers on the trail. But at any other time of the year, I would recommend taking a guide. You'll find them at Manali or Gulaba.
Here are more details about the trail.
Other treks to do independently
Once you go on one trek, you generally get the hang of how to organise a trek on your own. After that you can start doing more treks on your own.
There are actually a lot more trails I'd like to mention here, but have held myself back because they are slightly tougher — Hampta Pass, Har Ki Dun, Kuari Pass. They are good potential trails to attempt on your own.
For all our treks, we have detailed documentations that tell you about the route to take, where to camp, where are your water sources, etc.
This is what Indiahikes started with — the idea of documenting trails. And we'd like to carry on this spirit.
If you have any trek in your mind that you think is great for independent trekkers, then drop in a comment below. It could be anywhere in India, or outside! I'm sure other trekkers will want to take that learning from you!
Related Videos
How To Do Sandakphu Trek On Your Own 
How To Reach Valley of Flowers 
Challenges On Gaumukh Tapovan Trek
Sign up for our much loved Weekly Mailer
We have terrific trekking tips, trek updates and trek talks to look forward to