Our Big Treks Season officially begins!
Share this story
Our Big Treks Season officially begins!
Category News
Every year, hard core trekkers eagerly wait for two seasons — summer and autumn. Because it is only in these seasons that the big, challenging treks open up. 
By big treks, we mean treks that usually climb over 14,000 ft. They're longer, tougher, require more fitness and mettle — Pangarchulla, Goechala and Khopra Ridge (in Nepal), all of them have begun in full swing.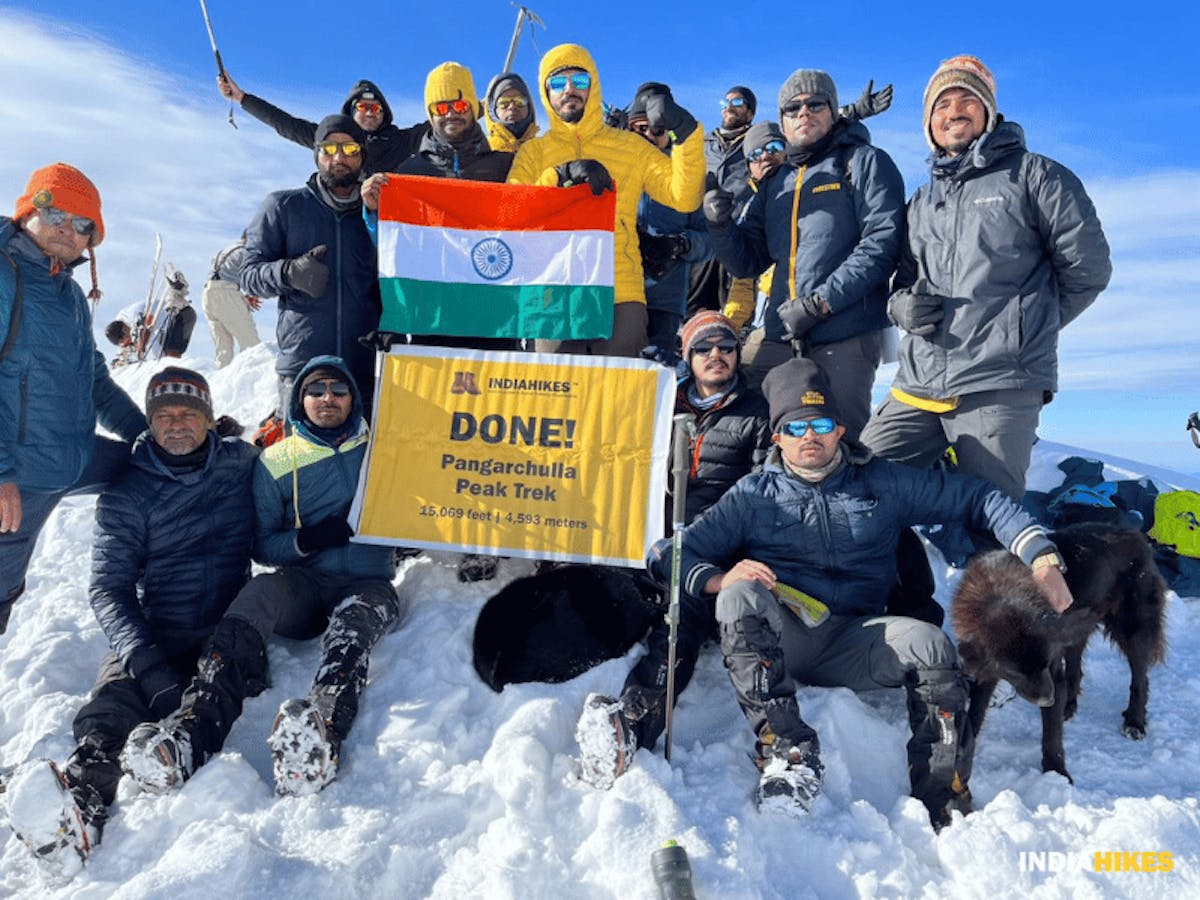 16 trekkers at the summit of Pangarchulla Peak
Debadrita (@re_discovering_life), who is the Experience Coordinator for Pangarchulla Trek shares "The first team of Pangarchulla had a successful trek and everyone went & came back safely on the trek.
I'm really glad that the team got supportive weather all throughout. There were a few hiccups here and there but they all took it in a stride and went ahead to reach the summit!
Except 3 people who stayed back, the rest of 13 trekkers went to the summit. This has given a huge confidence boost to the upcoming trekkers for Pangarchulla."
Akshay Upreti (@akshayupreti), who's leading the Khopra Ridge trek right now shared an update from the trek with us yesterday. He shared "We reached Chhistibang today. Everyone in the team is doing well.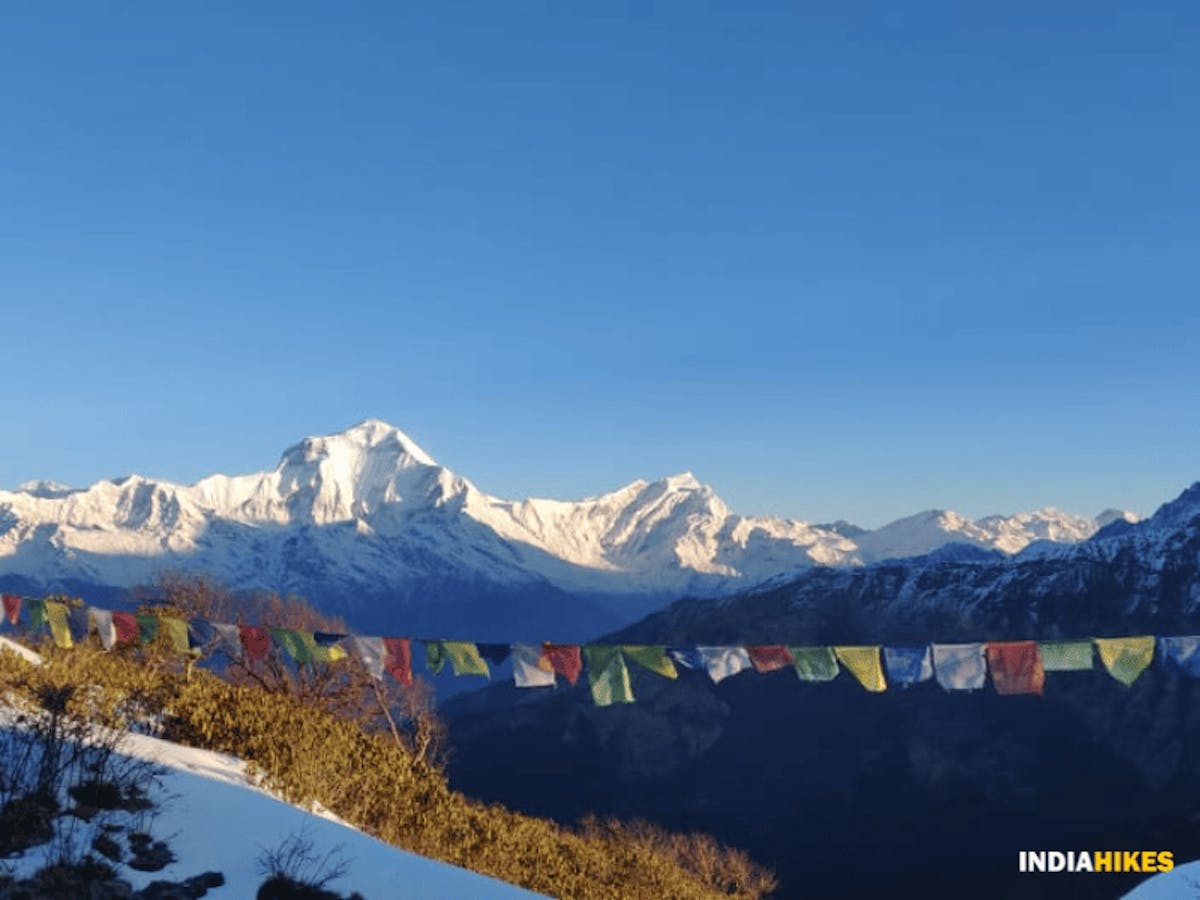 Trek Leader Akshay Upreti shares a stunning picture of Mt. Dhaulagiri from the Khopra Ridge trek.
Tomorrow we are going to Khopra. We won't be going to Khayar Lake. A lot of snow apparently because of which it's turned dangerous. All the trekkers are in high spirits and the trek is looking beautiful right now!"
From Khopra Akshay updates, "Had to brace proper snowfall for the last 1 hour of trek. Reached Dobato to see it fully packed with trekkers. Dining was such a bustling place. It was a nice experience to meet so many people on a trek from so many parts of world. I could imagine what popular mountaineer basecamps would be like, something I had only read in books about."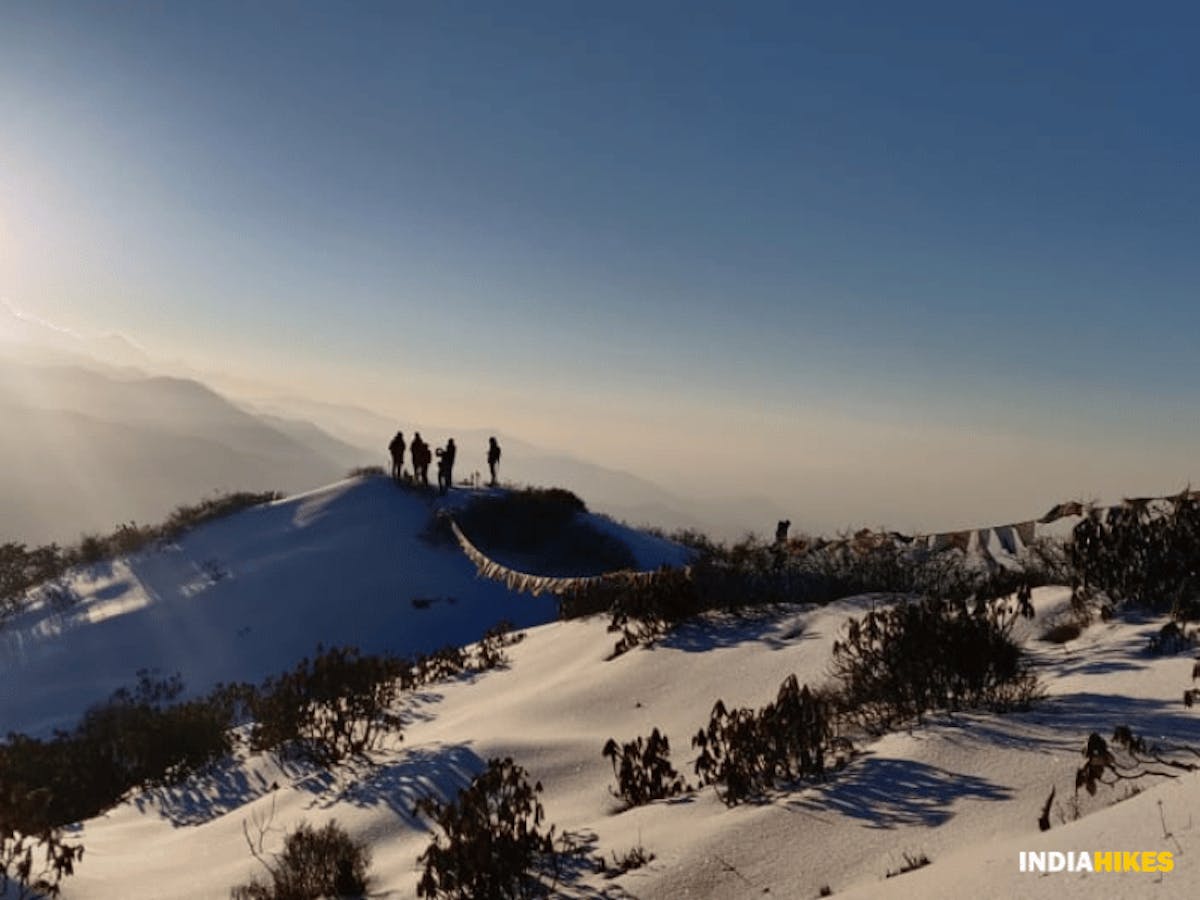 Trekkers at a high point on the Khopra Ridge after the snowfall. Photo by Akshay Upreti
The focus then shifted to Goechala.
Gourab Nandy (@gourabnandy), who is the slope manager of Goechala shares, "All 17 trekkers who are in this first group are looking very excited and have come well prepared for the trek. They started the trek on 2nd of April and they will be reaching the summit tomorrow.
With regards to the weather in Sikkim, it is currently very unpredictable and it keeps changing from sun to rain to wind every few hours.
Currently all the trekkers are doing well and there is a lot of snow at Dzongri campsite. I am eagerly waiting for them to reach the summit and send a photo."
We are really excited to get more updates from all these treks and share it with all of you. Stay tuned!
Sign up for our much loved Weekly Mailer
We have terrific trekking tips, trek updates and trek talks to look forward to