FENIX HL60R Headlamp Review: A High Utility Premium Headlamp For Trekkers
Share this story
I was all set to go for my exploratory trek in Uttarakhand. The only thing missing was my headlamp.
Somehow, my headlamp gets used by others and does not end up in my backpack when I need it for a trek. So I end up using a lot of different headlamps. It is exciting to test them when I am out there in the dark!
I have used many headlamps over the years, from the lower ranges to the higher ones – right from Forclaz, Petzl, Coleman to Black Diamond. While heading out for a 10-day exploration in the Himalayas, I wanted to make sure I have a solid headlamp.
We received Fenix HL60R headlamp for a review and it turned out to be a blessing. It has some very powerful features. Needless to say, I was very excited as I opened the box of this brand new headlamp.
First Impression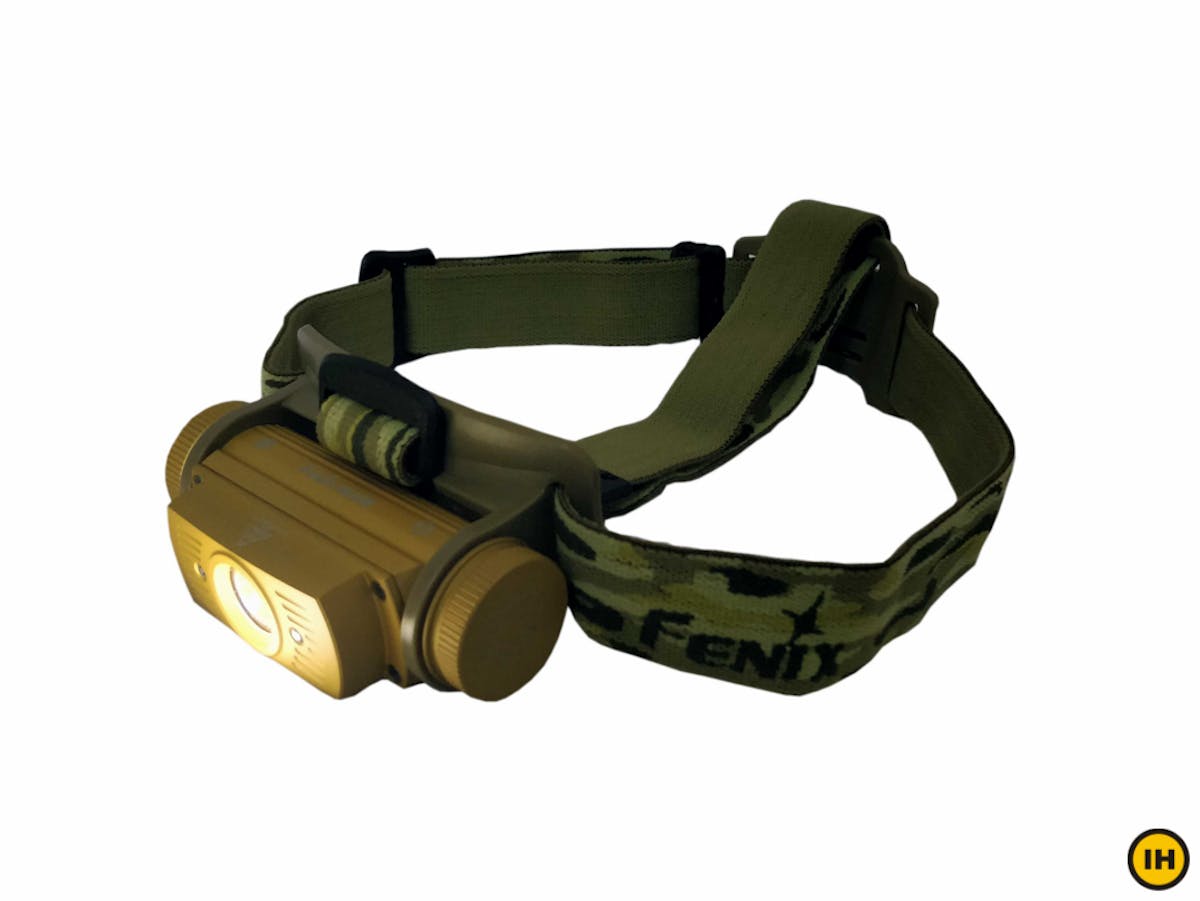 The Fenix HL60R comes with both a circular headstrap and an optional over-the-head strap. The headlamp has a strong metal feel.
The Fenix HL60R seems a bit complex at first. It has a switch on one side with On/Off features and also the output mode selections.
It looks tough and rugged. It is made of aluminum and feels heavier than other lamps. That is explained by its weight – 250g with the battery placed inside.
Charging/Battery runtime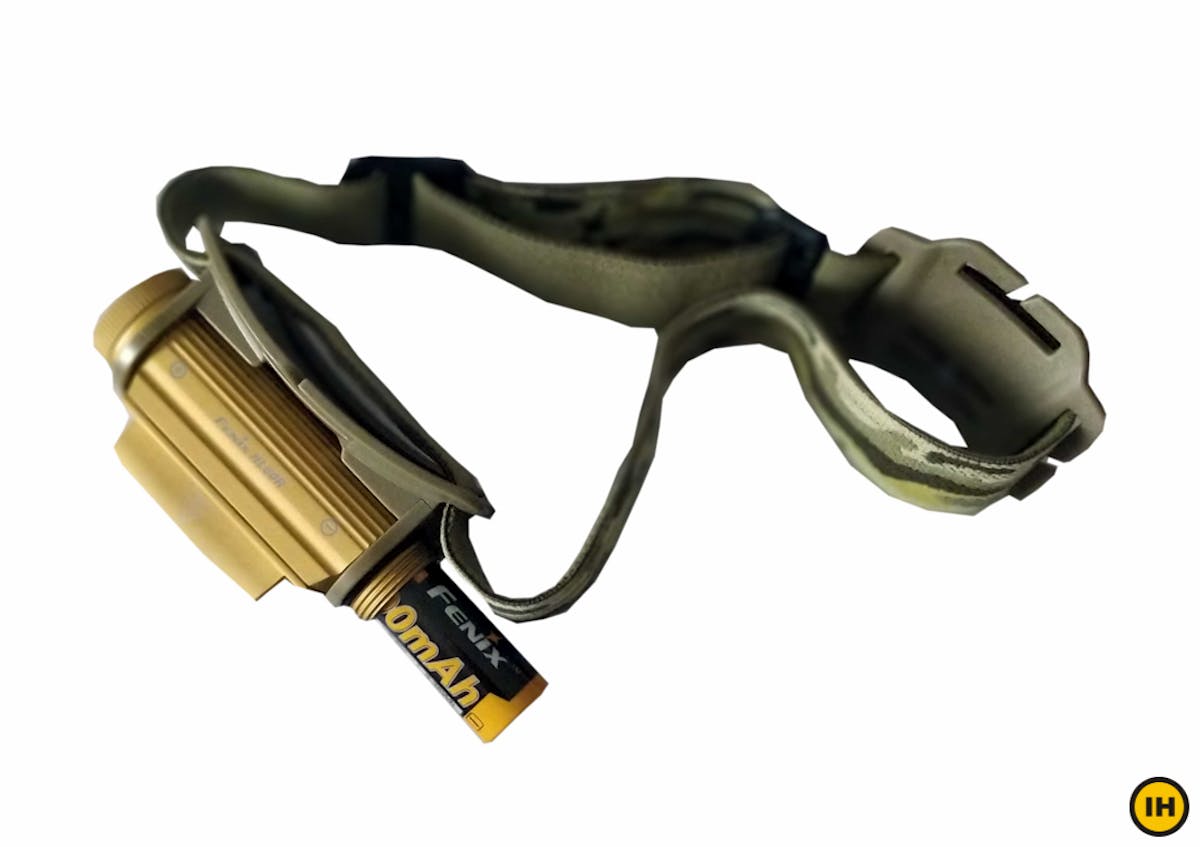 The cylindrical section holds a battery inside it. This full charged headlamp easily ran for me more than 10 days on the trek.
I did not have to carry any spare batteries for my trek for this headlamp. Yes, that's right – 10 days of trekking without batteries. This was something I did not expect at all.
The Fenix HL60R runs on either 2 CR123A primary batteries or a single 18650 Li-Ion rechargeable one. It also has a micro USB charging port. So it is possible to charge it using a power bank. The micro USB is tucked away at the side where the switch is.
However, the best part is that I did not have to charge the lamp even once in th 10 days that I was trekking!
The headlamp has a battery level indicator. A fully charged headlamp, used in low output lasts for a good 30 hours. If you use it in the eco mode, the runtime is 80 to 100 hours.
Lighting Modes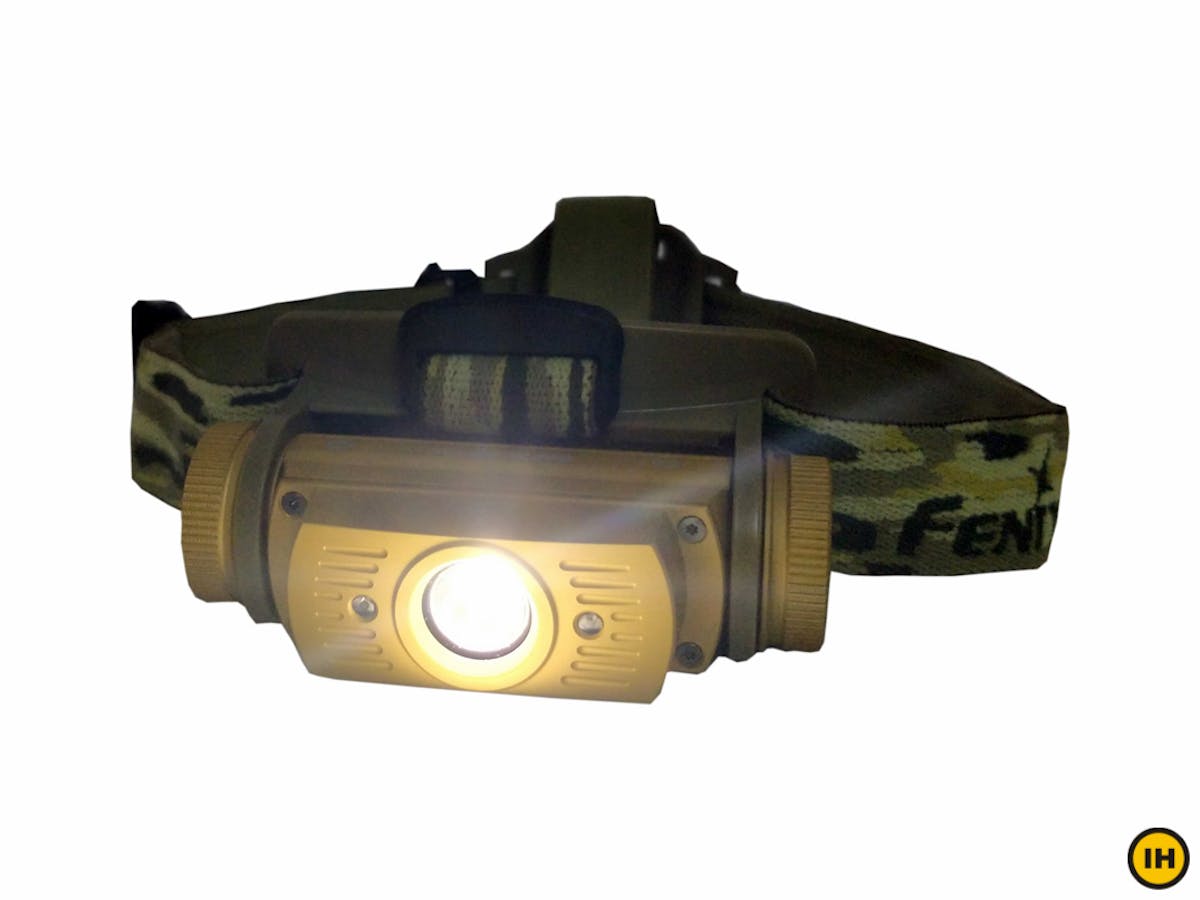 The 6 different lighting modes is a huge advantage. When running on Eco mode it runs close to 100 hours
The Fenix HL60R has the usual white/red light modes. It also has the SOS rescue mode in case of any emergency. The 5 different brightness modes of white light are simply amazing. You can choose the different output modes from Eco, Low, Medium, High and Turbo.
I always try to conserve the battery and keep the light at medium level.
On my exploratory trek Devkiyara, the sky was pitch dark one of the nights. Clouds had gathered and I could neither see the moon or stars. I was on a course of Diamox as well! This meant I had to go out of my tent and pee outside quite often. There was also light snowfall. This gave me the opportunity to check out the Turbo mode of brightness.
The lamp was very powerful in Turbo mode, with an output of 950 Lumens. On a clear night, the light can travel upto 100 meters.
I found the two-sided red light useful while washing my cutlery and while searching for things inside my tent. This mode is useful to extend the battery life.
On my trek to Phulara Ridge, I was alone and had to document a lot. I had to note down each detail observed on the trek the same day. Usually, I try to write before the sun goes down. But on this trek, I had to write during the night as well. The headlamp was very helpful here. With just the 2nd level of light, I could complete my documentation each day.
Luckily, I did not have to try out the emergency flashing red light on the treks.
Other Prominent Features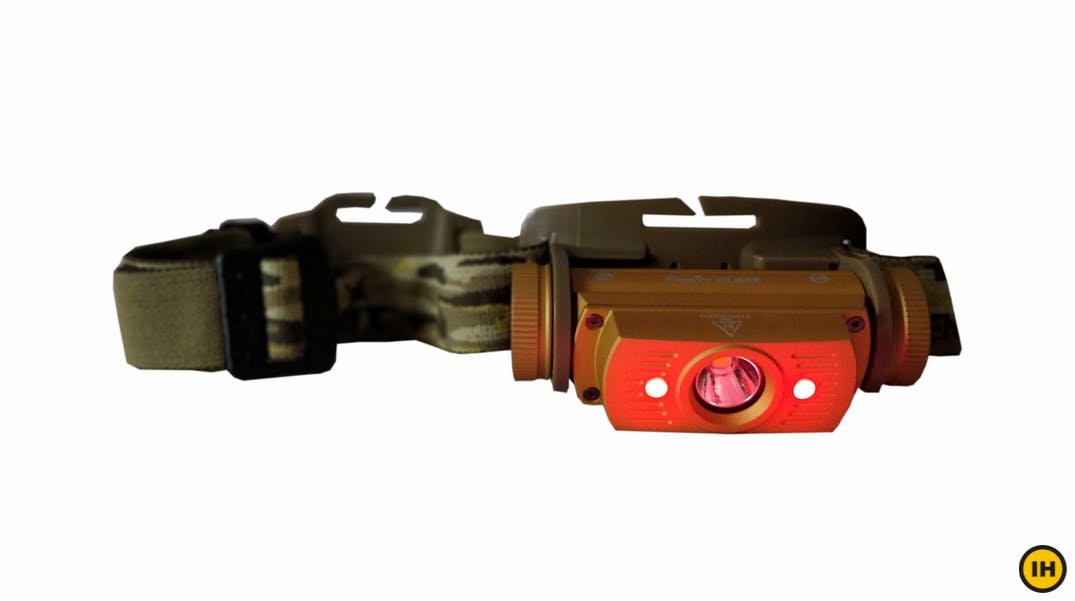 The twin red Led lights which act as a warning sign for battery usage. It can also be utilized for a lot of less engaging works such as washing utensils since it doesn't dilate the pupils.
Flexibility of Head strap and Tilt
The box comes with a headband. The straps of these bands are flexible with an adjustable buckle tighten or loosen the bands. I found it quite comfortable.
The headlamp is also good with the Tilt feature, which can be adjusted. It covers a wide angle of 180 degrees if you need to change the position.
Waterproofing
The Fenix HL60R is supposed to be waterproof. I wore the headlamp when there was snow flurry at one of the campsites. It was fine with a bit of dampness after the light snowfall. I did not test this feature any more than this.
Final Verdict
Fenix HL60R lives up to the rich features mentioned on the box. The headlamp is priced at about INR 6,000. You might find this expensive, but if you are looking for a one-time investment this is a good deal.
The headlamp could perhaps come with a user manual. I missed having a manual when I was trying to assemble the complicated head strap.
The Fenix HL60R definitely ticks all the boxes for what you need in a good headlamp. It scores full marks on all parameters and a complete 10 out of 10 rating. It will not disappoint you on any of your high altitude treks.
If you'd like to pick up one of these headlamps, head over to Fenix's website.
What you should do now
1. If you want to read more product reviews: Head to our Product Review page.
2. If you want to work with us: Head over to our careers page. We have lots of positions open. We also have lots of applications coming in. So the sooner you apply, the better.
3. If you ended up here by chance and were actually looking for treks to do: Then head over to our upcoming treks page. You'll find all our Himalayan treks there.
4. If you want to see the 13 best treks of India: Then get our free guide here.
Sign up for our much loved Weekly Mailer
We have terrific trekking tips, trek updates and trek talks to look forward to