5 best weekend treks in Himachal Pradesh that you can do on your own
Share this story
Trekking, as a weekend getaway from city life is a good means to rejuvenate oneself. However, the reality is that people are found settling at hill-stations like Shimla, Manali or Nainital, where they end up sightseeing and staying at fancy hotels.
So, does that mean there is a scarcity of weekend treks around Delhi? We do not think so. Every hill destination has multiple trek-able trails. We came out with 5 Weekend treks from the state of Himachal Pradesh that are truly breathtaking!
1. Prashar Lake trek
Surrounded by the Dhauladhar ranges in Kullu Valley is a blue-water lake called Prashar. Prashar Lake is a well-kept secret in the Mandi district of Himachal Pradesh. The trek follows a charming trail through a forest and several  rivulets. Meanwhile, one can enjoy the local culture as the trail goes through villages as well. The trek offers a 180 degree view of the Dhauladhar, Pir Panjal and Kinnaur mountain ranges.
Read more about Prashar Lake Trek here.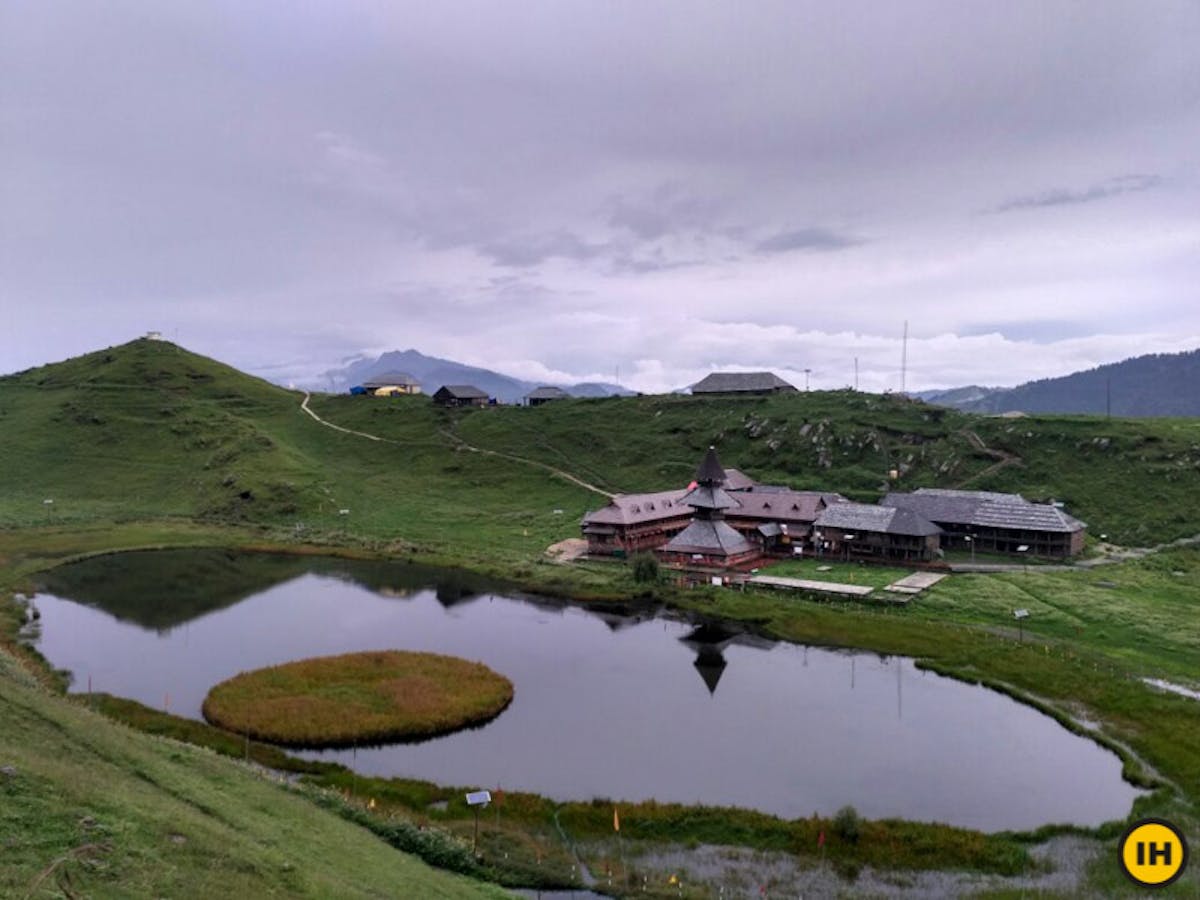 The beautiful Prashar Lake. Picture by Mahi
2. Bhrigu Lake trek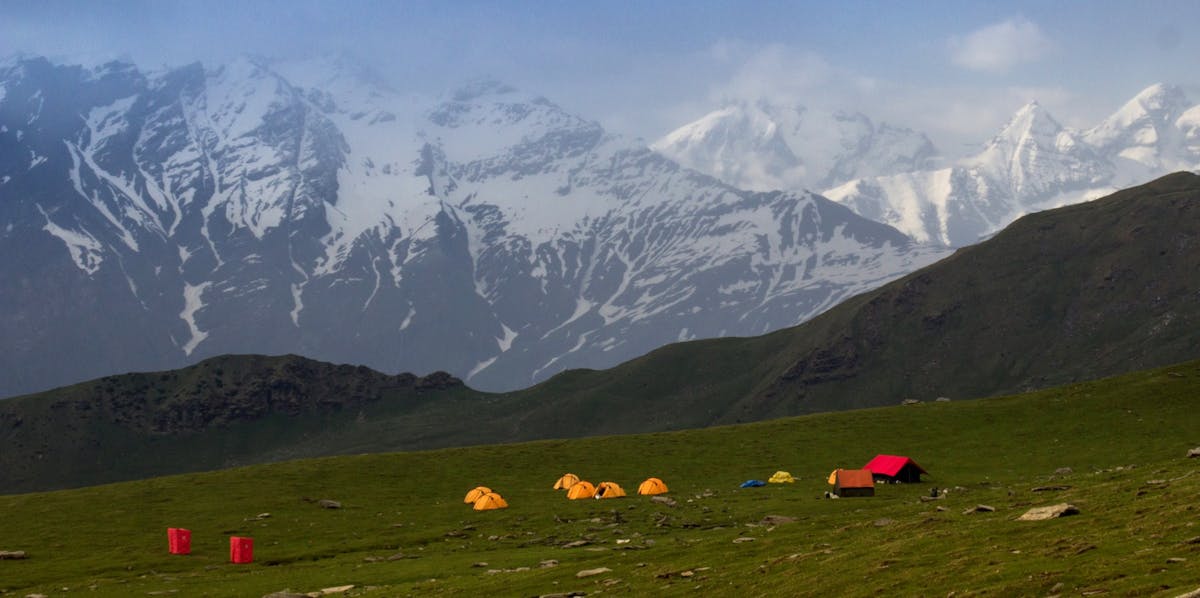 Bhrigu Lake base camp. Picture by Nikita
Bhrigu Lake is a beautiful glacial lake between two high altitude ridges, east of Rohtang Pass. You can take an overnight bus from Delhi to Manali. Just 24 km from Manali, a trails runs up from Gulaba to a beautiful lake that is frozen in winter. The remarkable thing about this trek is that one can reach an impressive altitude of 14,000 ft and experience snow over just three days of trekking!
Read more about Bhrigu Lake Trek here. 
3. Kuppar Bugyal: Valley of Forests Trek

View from the Kuppar Bugyal trek. Photo taken from Indiahikes Archive
A delightful trek in the Pabbar Valley in the Shimla district is where the green pastoral ground of Kuppar resides. The endless expanses of deodar, coniferous and deciduous forests are overwhelming and the forest trail is bustles with raw beauty. The Kuppar Peak (10,500 feet) is an 18 km trek from Khada Pathar to the top and back. From the top, you get a beautiful view of Pabbar Valley and Himalayan peaks from Kinnaur to Chanshal Valley.
Read more about Kuppar Bughyal Trek here. 
4. Triund : The Meadows of Dhauladhar Trek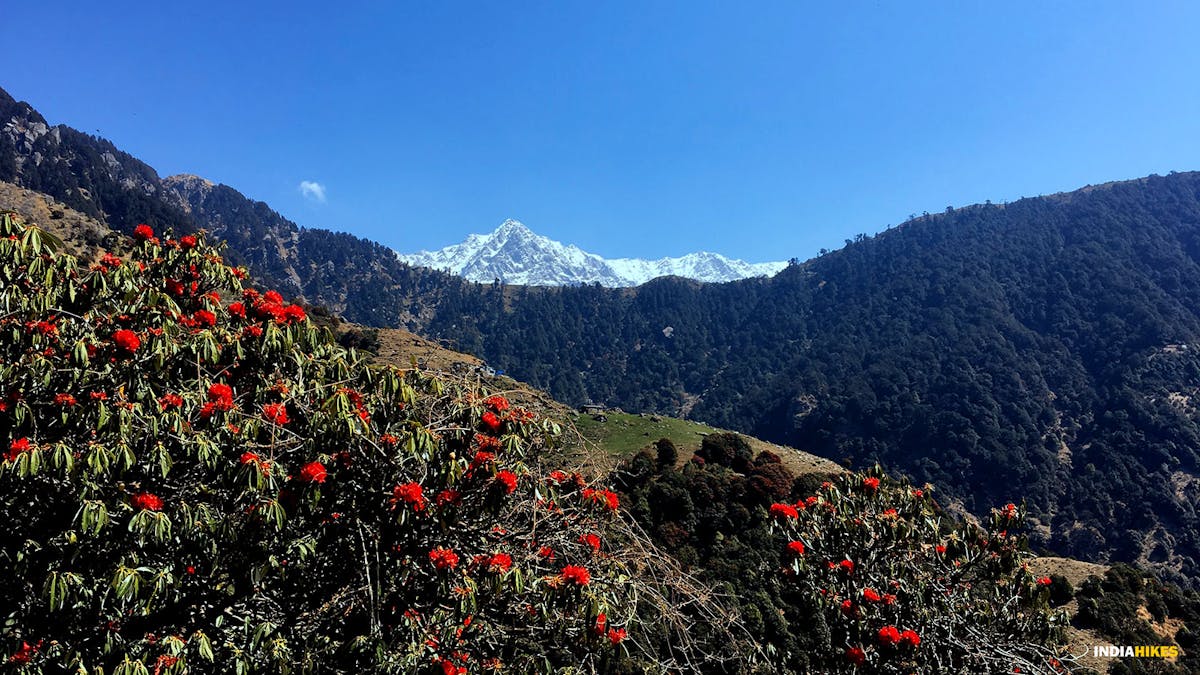 The different layers of Triund. Picture by Ragja Palakkadavath
Located 18 km from Dharmshala, Triund makes for an attractive destination with well-defined trails providing breathtaking view of the entire Kangra valley. You can book online for a bus from Delhi to Mcleodganj. The trek from Mcleodganj to Triund is a steep ascent of over 1,100 meters. The town of McLeodganj (also known as little Lhasa) is a grand opportunity to experience the vibrant Tibetan culture.  If you have a day to spare, try trekking from Triund till Lahesh Cave and explore the meadows below Indrahar Pass.
Read more about Triund Trek here. 
5. Bijli Mahadev to Naggar: The Electric Hill Trek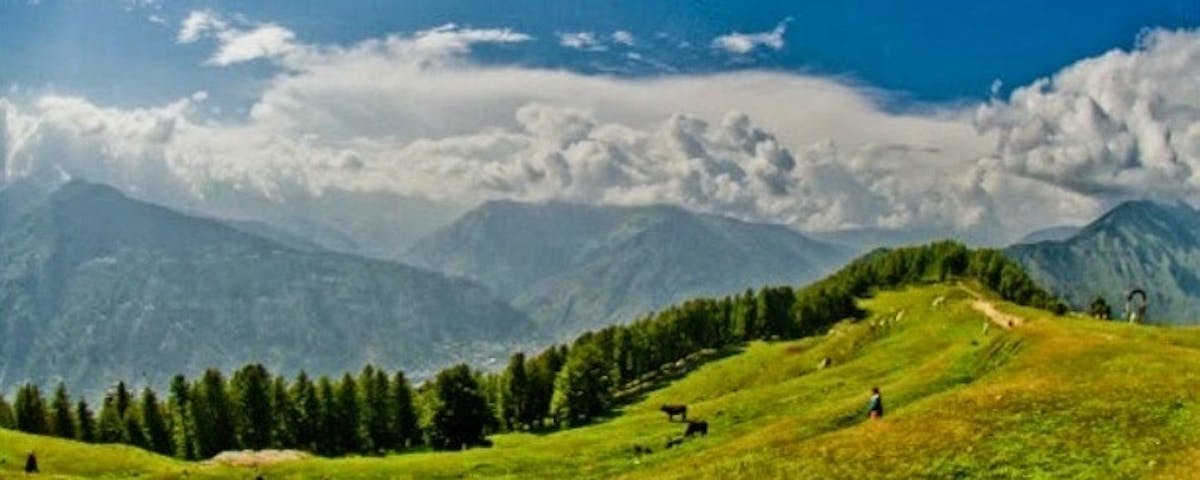 The lush green meadows on the Bijli Mahadev trek. Photo taken from Indiahikes Archive
Located on top of Mathan hills is the legendary Bijli Mahadev temple. A 15 km approach by foot from Kullu town to the top of this lightning hill is an experience in itself. The real charm of the trek lies in the interior of Kais Wildlife Sanctuary if you take the trail from Bijli Mahadev to Naggar. The sylvan surroundings of the quiet valley are mesmerizing, with a wide array of dense deodar and pine forests. As you exit the valley and reach Naggar, you may be struck with the realization that this is a very satisfying and worthwhile weekend trek.
Read more about Bijli Mahadev to Naggar Trek here.
Related Videos
How Difficult Is The Bhrigu Lake Trek in Himachal Pradesh
6 Best Himalayan Treks In July, August And September
Why Trek To Miyar Valley In Lahaul
Sign up for our much loved Weekly Mailer
We have terrific trekking tips, trek updates and trek talks to look forward to