Getting to Arusha
Share this story
Getting to Arusha
Category Travel Tips
By Usha Hariprasad
2015-03-20
Reaching Arusha, the base camp of the Kilimanjaro trek, involves the usual airport paperwork. Passport stamps and visa papers in Kenya and Tanzania are what will take up most of your time. You'll also need to co-ordinate with local agents and drivers to use local transport.  The last ride to Arusha will be by bus. Here is some information in detail.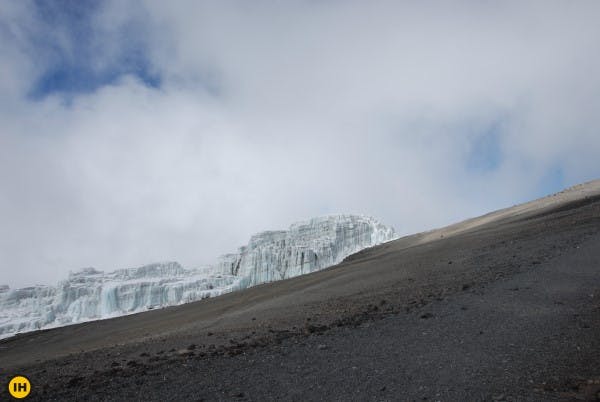 Part-I- At the Airport
Try to reach airport at least 4 hours before your scheduled departure. Check-in process may take long.
Two check-in bags and one hand bag are allowed on the flight. The weight of the check-in bags and hand bag shouldn't exceed 23 kg and 7 kg respectively; if it's more than that, you'll have to pay $100 extra per bag. It is not advisable to carry that much weight.
No liquids (perfume/body spray, moisturizer lotion/gel) or sharp objects are allowed in the hand bag. During security check, take out your laptop, camera and mobile from your hand bag and keep it in a plastic tray for fast processing.
Buy some dollars at the airport. You will need them to get a Tanzanian visa. You may need approximately $200 for the entire trip.
At immigration, if they ask for your visa, tell them that visa for Kenya is on-arrival.
Keep your passport and boarding pass handy at all times.
Part-II – At Nairobi
Once you land at Nairobi airport, the transit bus will take you to the main lobby. Here, you will find two routes; one to catch connecting flights and other towards Immigration. Go towards Immigration. There are eight immigration counters. The first three counters are for citizens of Kenya; the next three are for foreigners and the last two are for those who need a visa. If you already have a visa, then go to the counter for foreigners and get your entry stamp on the visa. If you don't yet have a visa, go to the last two counters and pay $20 for a transit visa.
After getting visa/clearance from Immigration, proceed to collect your luggage and then walk to the Customs Clearance area.
If you need any help, always ask for security officials and always mention that you are here to climb Kilimanjaro and you will leave Kenya right away. It works.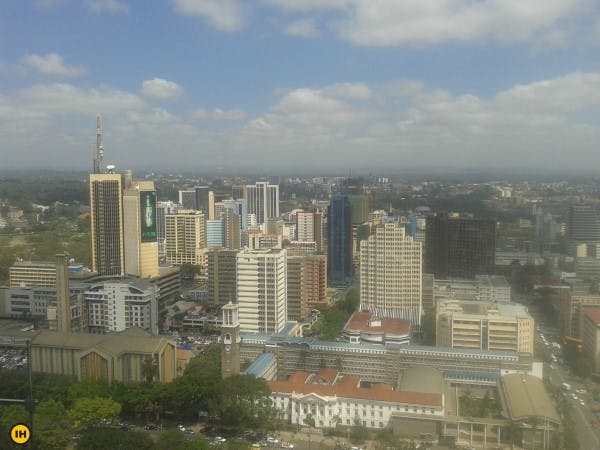 Part-III- Getting to Arusha
Get out of the airport and look for your agent, who will take you to the bus.
There are only two direct buses to Arusha. These are called Riverside Shuttle. One at 8.30 am and another at 2:30 pm. This is the cheapest and most convenient way to reach Arusha.
You can book the buses online. But if you haven't, there are many counters outside the airport for transportation. It usually costs $25, but they may take extra booking charges. There is a nice café close to the booking counters, where you can have a meal. Buy bottled water here since you'll need water for your journey. Drinking water from unknown sources is not advisable. Once the bus arrives, the agent will come again and take you to the bus, which will be waiting at the lane opposite to the airport.
Don't buy Kenyan Shillings here, you don't need them. Use only dollars.
Try to get a window-side seat and look out to see the changes in landscape. The roads are really good and you will have nice journey.
In case your flight time doesn't match the shuttle timing or if you miss the shuttle, then take a cab to Nairobi  for $25 and then take a shared van to Namanga for $10. From Namanga, take another shared cab to Arusha for $5.
After two hours, the bus driver will stop for a tea break at a cafe 3 km before Namanga (the border of Kenya and Tanzania, also the place to get your Tanzanian visa).
Once you reach Namanga, your driver will help you get the visa. This is how the process goes.
First, show your Yellow Fever Vaccination card at Port Health Office.
After checking your documents, the PHO will send you to the Immigration Department.
There are three counters here. Look for the one catering to foreigners and show your passport and Yellow Fever Vaccination card. The person at the counter will take your photo and finger print readings and give you the exit stamp on your visa.
Now, you have to cross the border. Come out from the Kenya Immigration Office and take a right turn and walk 50-60 m. A small climb will take you to a road, from where you have to take another right turn. After this right turn, you are in Tanzania. Walk for another 40-50 m and you will find the Immigration Office of Tanzania on your left.
Repeat the process that you went through at Namanga. First, show your Yellow Fever Vaccination card at PHO. They will give you a pink colour form to fill out for immigration purposes. Take that and walk to the next white building on your left for final approval and visa.
You will see three counters. Go to the last one and ask for another white form from the immigration officers. People from outside Africa need to fill two forms, pink and white.
After filling the form, go back to the counter with your passport and $50.
The immigration officer will ask your purpose of visit; tell them you are there to climb Kilimanjaro.  He will take your photo and finger print readings and give you the visa.
Now, you are done with paperwork. Hop onto the bus again and head to Arusha, which is an hour's drive away.
Any bus that you take will drop you at Mezaluna, the Bus Terminus. If you have an agreement with the agent to drop you at your hotel, which is 3 km from the bus terminus, then he will provide you with a small car for transportation from Mezaluna. Please clarify this with the agent at the airport before boarding the bus. Otherwise, take a cab from Mezaluna for around $6 and reach the hotel.
Note: Always ensure you only go to government authorised offices. Avoid approaching others on the streets, even if they offer you good deals.
Sign up for our much loved Weekly Mailer
We have terrific trekking tips, trek updates and trek talks to look forward to