Important Update For Gaumukh-Tapovan Trekkers
Share this story
Important Update For Gaumukh-Tapovan Trekkers
Category News
By Lavanya Pangtey
2018-09-22
We have a quick update for trekkers going to Gaumukh-Tapovan. The Gaumukh glacier has become very difficult to cross, which has directly affected the trek route to Tapovan. As a result, not all trekkers may be able to make it to Tapovan for the next couple of weeks.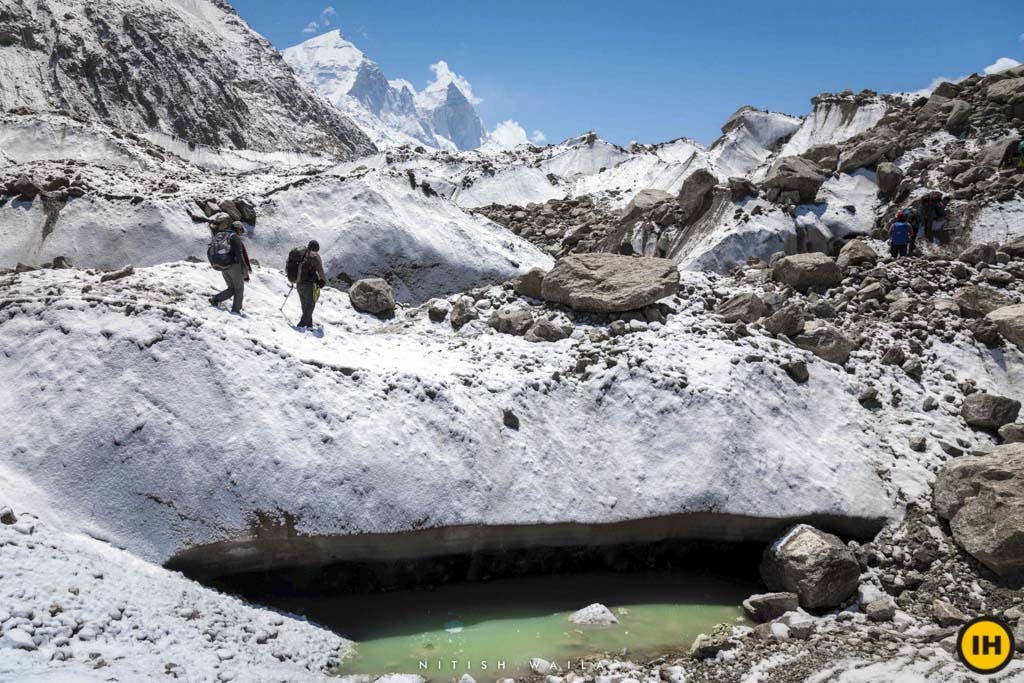 The Previous Team Has Just Returned Unable  To Make It To Tapovan
Our first two batches of the new Gaumukh- Tapovan season recently attempted the trek to Tapovan.
This trek goes through a glacier and rockfall area that is abundant with loose rocks that makes the walk difficult.
It has been impossible to cross this section over the past week.
Our Trek Leader's foot even got stuck between two rocks and had to be wedged out with an ice- axe.
Moreover, it took the team 2 hours to cover 1 kilometer! In the end, they had to return to Bhojbasa.
Had camping been allowed in Tapovan, this would not have been that big of an issue. But trekkers must return to Bhojbasa the same day they head out to Tapovan. This means walking on the glacier in sun. This is quite dangerous considering that the glacier melts under the hot midday sun. It isn't safe for trekkers to cross over when the glacier is unstable.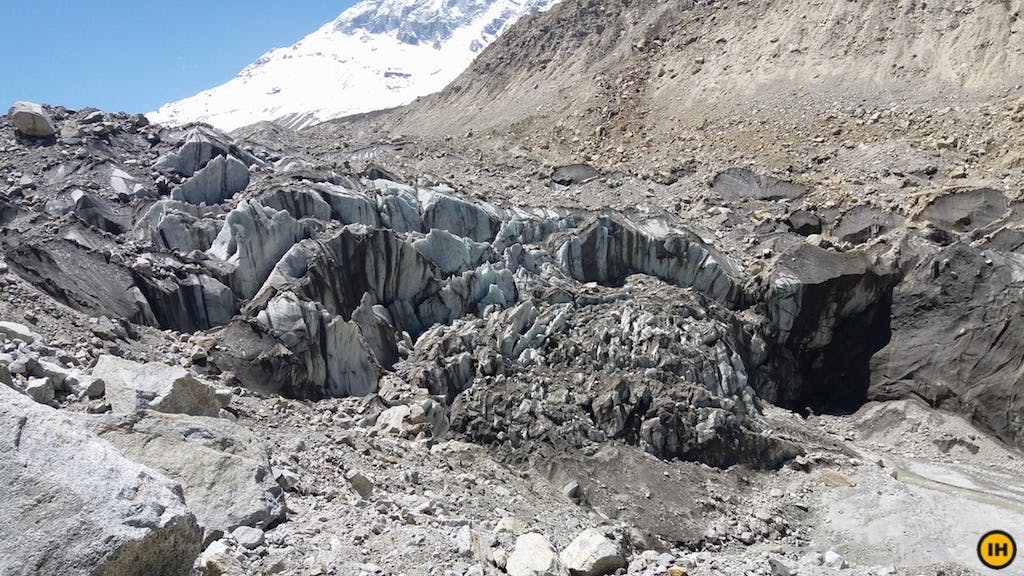 The Course Of Action
In order to ensure safety of all trekkers, the decision to trek to Tapovan will be taken on a trek by trek basis. The technical team will be sent to check the condition of the trek route before each batch. Based on this information, the Trek Leader will take the fial decision of whether or not the batch can trek to Tapovan.
In case a batch cannot trek to Tapovan, the trekkers will instead go to Nelong Valley. This is a beautiful valley bearing striking resemblance to the Ladakhi desert landscape. In older times, Nelong Valley used to be a trade route between India and Tibet. You can still spot the old wooden bridge built into the side of the hard rock faces that the traders used to get to Tibet.
Not to Worry
We know that Tapovan is the highlight for many who do this trek. But let's not forget that a glacier is a constantly changing entity. It is always melting, moving and cracking.
High altitude treks are very sensitive to such natural triggers like rain, temperature, landslides and glacial movements. But these are part and parcel of high altitude trekking. So no need to get worried, we will ensure that you get the best out of your trek.
Sign up for our much loved Weekly Mailer
We have terrific trekking tips, trek updates and trek talks to look forward to