Trek News from the Himalayas -- Weekend Treks Open, We're Hiring!
Share this story
Trek News from the Himalayas -- Weekend Treks Open, We're Hiring!
Category News
By Latika Payak
2021-12-14
The Indiahikes Weekly Digest brings you the latest news, updates, articles, and videos from the trekking world. It takes you through everything new in the trekking world. You will find that you cannot ignore any of the sections in this digest.
This digest is sent every Tuesday as an email to all Indiahikes trekkers. If you've not been receiving your weekly mails, please drop your email id below.

Did you know winter treks are better in Jan and Feb than in December? 
For most of us, winter is synonymous with December. Not many know that winter stretches beyond December and lasts through January, February, and even March!
Because of this misconception, most trekkers make the mistake of planning all winter treks in December, making it one of the most crowded months to trek in.
But here's the reality. Trekking in January and February can give you a better winter experience than trekking in December. 
Many trekkers raise their eyebrows when we tell them this.
They tell us that this is when they have Christmas and New Year holidays and we understand that. Yet, if you can negotiate your holidays by just a week or two, you'll experience a fabulous winter trek like no other time.
So we want to share some statistics with you here, which will show you what truly happens in December.
See stats and best treks in Jan and Feb
Indiahikes Campus at Raithal is Now Open for Trekkers!
We're thrilled to announce that the Indiahikes Campus at Raithal welcomed its first team of trekkers to Dayara Bugyal on December 12, 2021.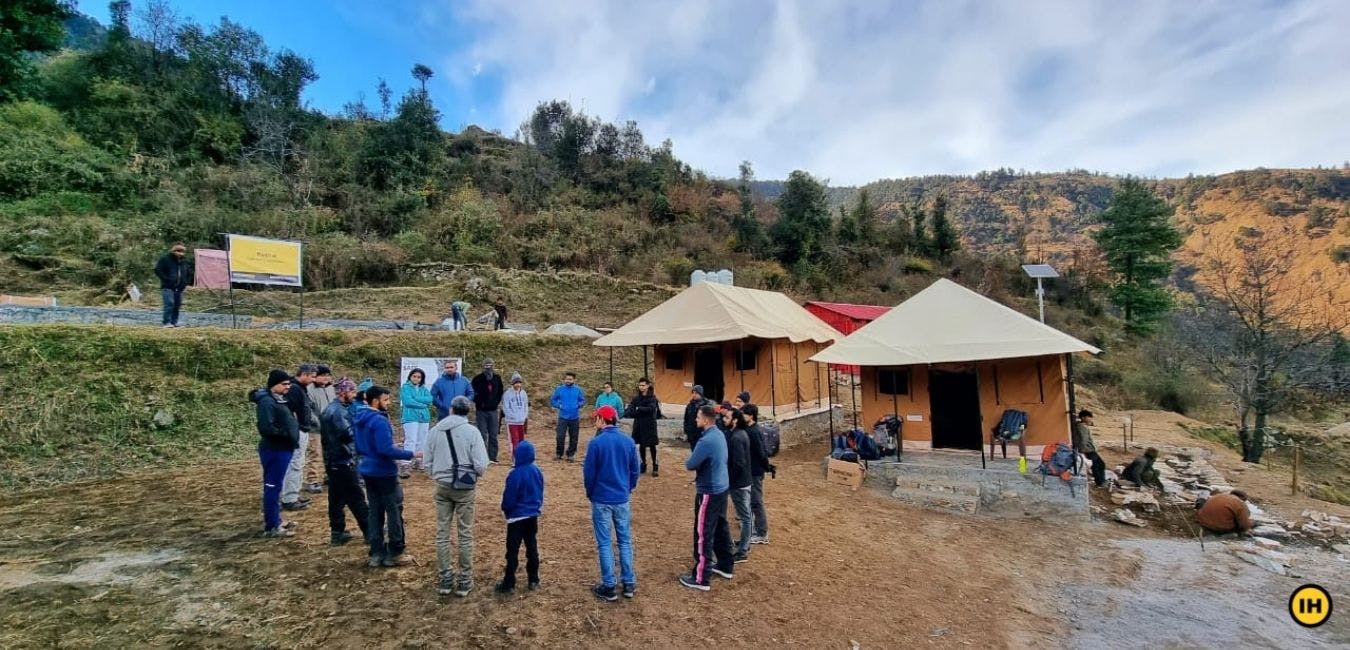 This is the second Indiahikes campus to come to life after Sari (Deoriatal-Chandrashila trek). The Sari Campus was opened to trekkers in early 2021.
While the on-ground developments are happening in plain sight, not many know about the vision propelling the development of these campuses.
Sharing an insight, Arjun Majumdar, Founder-CEO, Indiahikes says, "Our campus has a single focus: to create a community space. We are creating this space so that trekkers spend more time interacting with each other, coming together as a team. The design of the campus fosters togetherness." 
The project of developing all Indiahikes Campuses is headed by Manisha Hegde, Head, Design Team, Indiahikes.  
"It has been 3 months to the dot since I started efforts at Raithal. Achieving this milestone of starting the campus has been a test of patience and perseverance. To see trekkers come and use the space fills me with warmth despite the cold winter air," says Manisha.
Introducing New Video Series – Ask Dr Sree
Last week, we introduced a brand new series on the Indiahikes YouTube Channel. This series introduces Dr. Sreelakshmi Thirumoorthy, fondly called Dr Sree. She is a medical practitioner, and high altitude trekker, answering all your medical questions related to trekking.
The first episode revolves around How to go about Trekking Post COVID Recovery.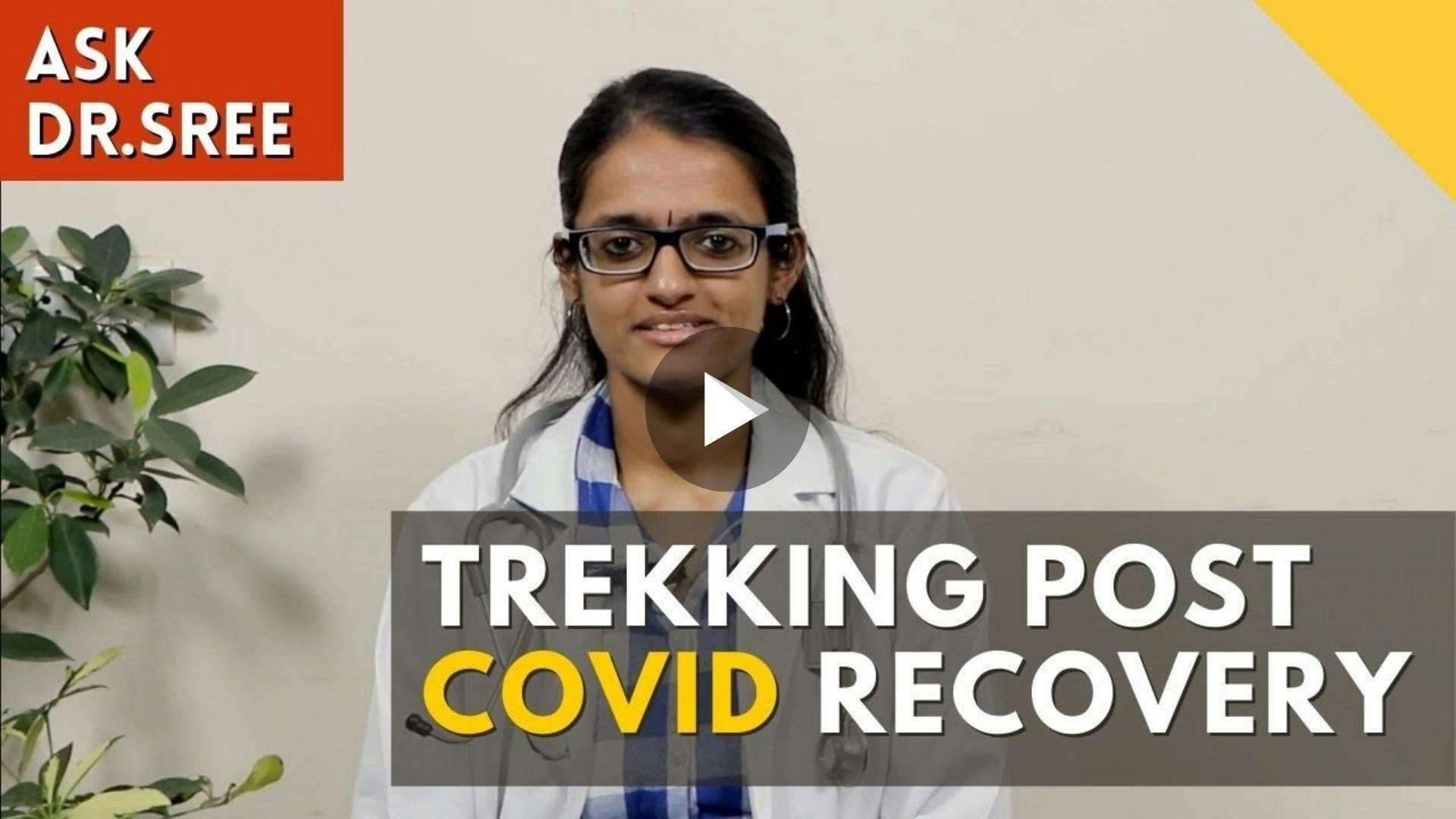 Given that Covid is an infection that leaves a bit of its ghost behind, it's important for us to understand how to get ready for a trek post-Covid recovery.
As a Covid frontline warrior, Dr. Sree has witnessed the impact of Covid up close.
The good news, she says, is that no matter how bad your Covid case was, if you have recovered from it, you can trek at high altitudes.
But she advises that we follow some protocols. Watch the video to know more.
What will happen if there's another lockdown because of Omicron?
If the government officially announces a country-wide lockdown, we will suspend our treks until the lockdown ends. You may be worried about the trek fee that you paid. We understand your concern and we don't want you to lose out.
So here's what happens.
In case we cancel your trek, Indiahikes will issue a voucher for the complete trek fee that you have paid. You can use this voucher on any other trek over the next one year. (If the lockdown extends, we will extend your voucher too).
If there's no lockdown, our treks will run as scheduled and our regular cancellation policy applies for trekkers.
We have been operating smoothly since July 2021, after the second lockdown. We have not faced any issues related to Covid on our treks. So you can plan your trek safely without worrying.
Weekend Treks to Nag Tibba and Chirbatiya Opened This Winter, in February
For a long time, trekkers have been requesting us to open up our weekend treks. Which is why, after a long gap, we have opened up our weekend treks to Nag Tibba and Chirbatiya. These are out and out winter treks in February. If we have a good winter, you can expect a good snow cover on both these treks.
They both start from Dehradun and end at Dehradun. They make for wonderful treks for families and trekkers, especially from Delhi, looking to head out for the weekend.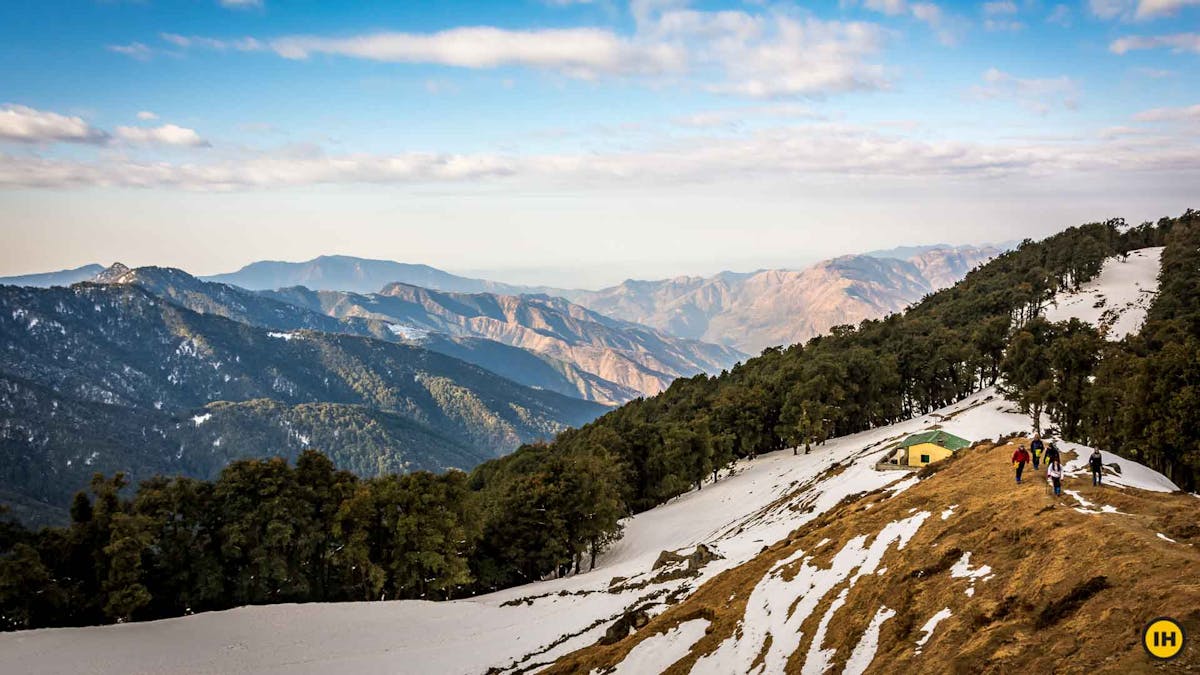 The Nag Tibba trek gives you a snow experience over just a weekend. Picture by Vipul

Content Team Members (full time, Bengaluru based)
When it comes to information about trekking, the Indiahikes website is deeply respected by trekkers for the credibility it holds and the authenticity of the content. We continue to grow our information database, with over 1,200 articles on the website concerning different topics around trekking.
Every Content Team Member helps grow this vast database of trek information.
In this role, you write thought-provoking articles, research the world of trekking, document treks, interview experts in the field, work on photos and videos.
As a member of the content team, you also take Indiahikes forward. The variety in the role is enormous; the work is global. Growth in this role is rapid.
Salary starts between 3.6 – 5.0 lakhs per annum, based on your experience.
For any role in the content team, these are our requirements:
Experience in writing for digital/print media for 1-2 years is ideal but we do not mind looking at talented freshers.
Willing to be Bengaluru-based.

From a DIY Trekker to the Head of Documentation Team at Indiahikes — My Journey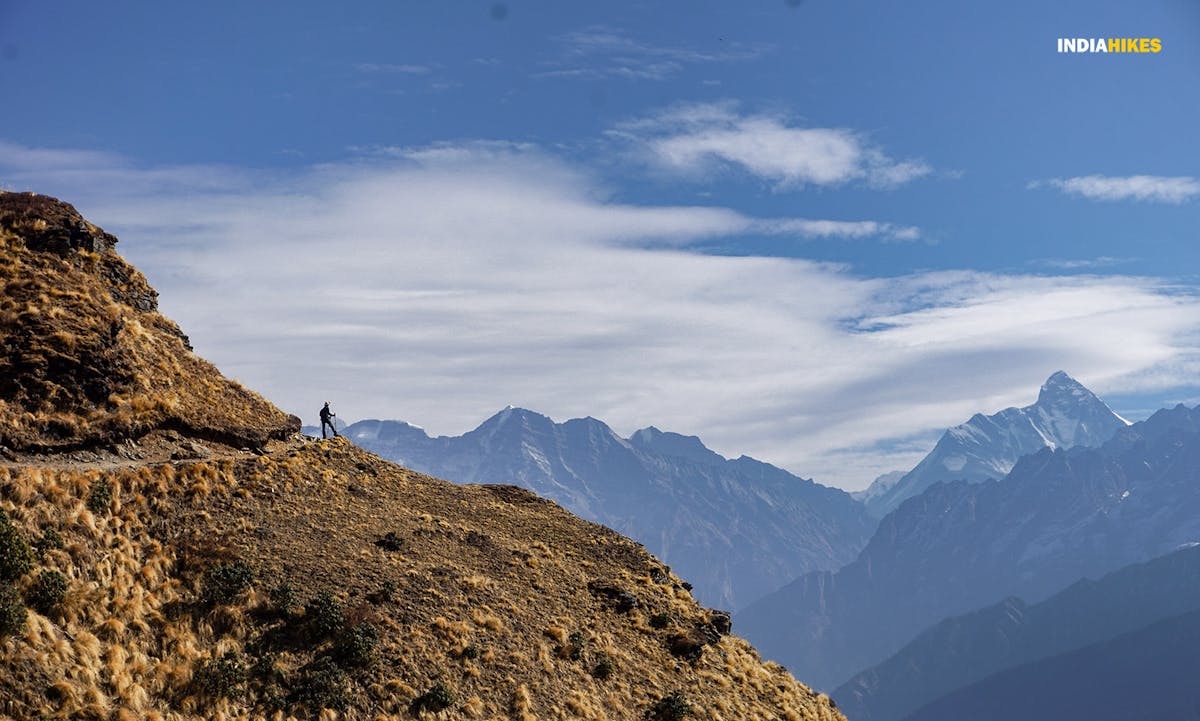 Suhas Saya leading the Kuari Pass trek
This is the journey of Suhas Saya who went on from being a DIY trekker to the one who actively gives back to thousands of such trekkers who wish to trek on their own, by heading the Trek Documentation Team!
Fascinating Stories About How Some Of India's Most Famous Treks Got Their Names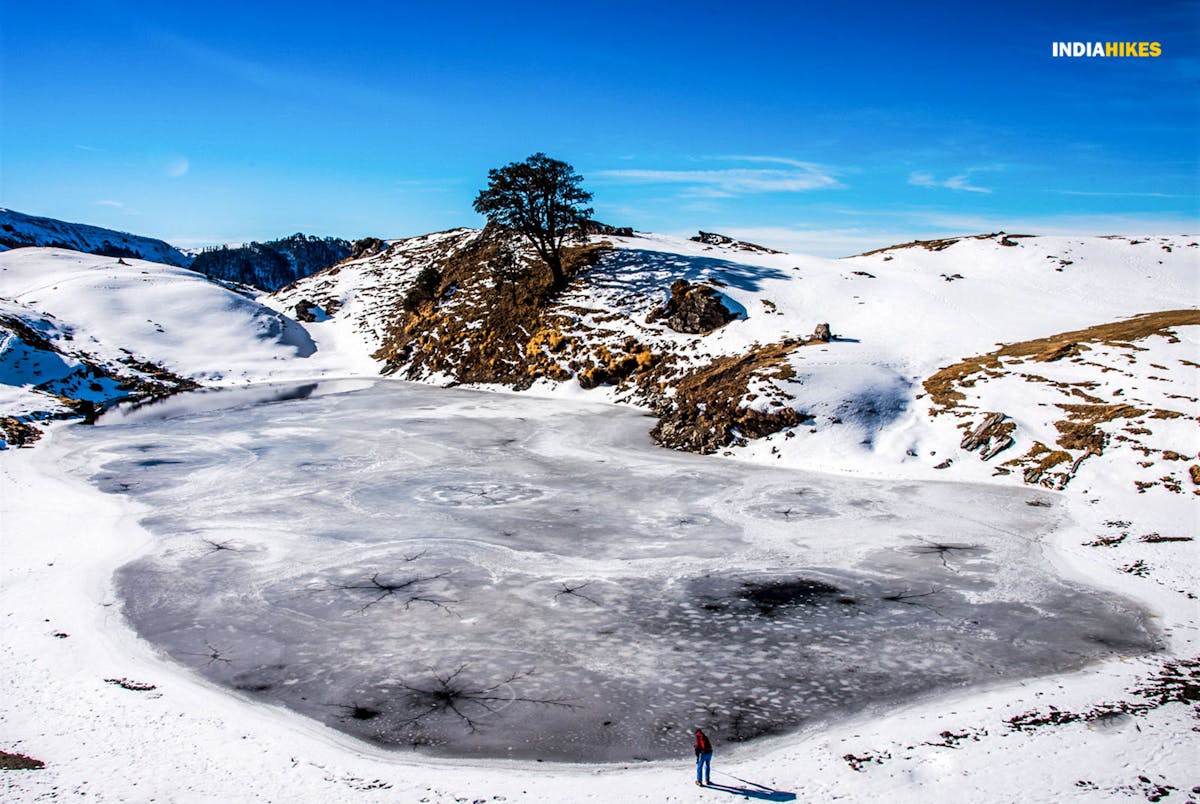 The frozen Brahmatal Lake in winter. Picture by Gajendra Kumar.
Gayathri Ranganathan digs out stories steeped in folklores and fables to reveal the etymology of some of the most famous treks on the list. These stories provide a depth, a perspective that makes one appreciate the entire experience so much more.
143 Trek Leaders and Staff from Indiahikes Undergo Training at Uttarkashi – Nov 2021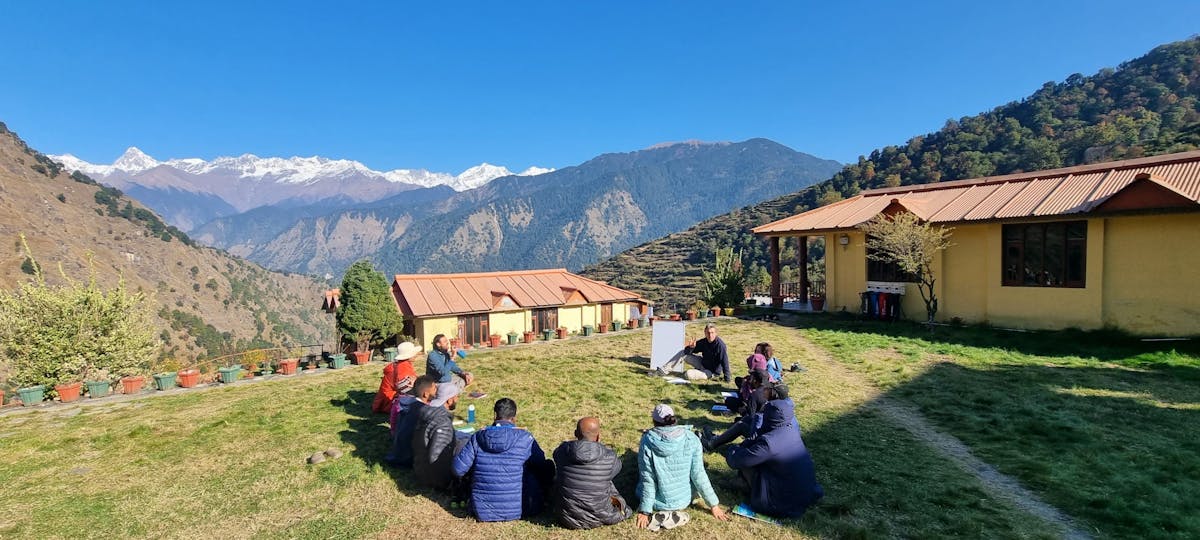 The slope managers being trained by Gerrit Onstein, our visiting resource faculty from The Netherlands.
The focus of the training program was to upskill the trek leaders and the local staff who work with Indiahikes. At the end of the training program, they gained hard and soft skills that make them better in their respective roles and in taking the Indiahikes trek experience forward.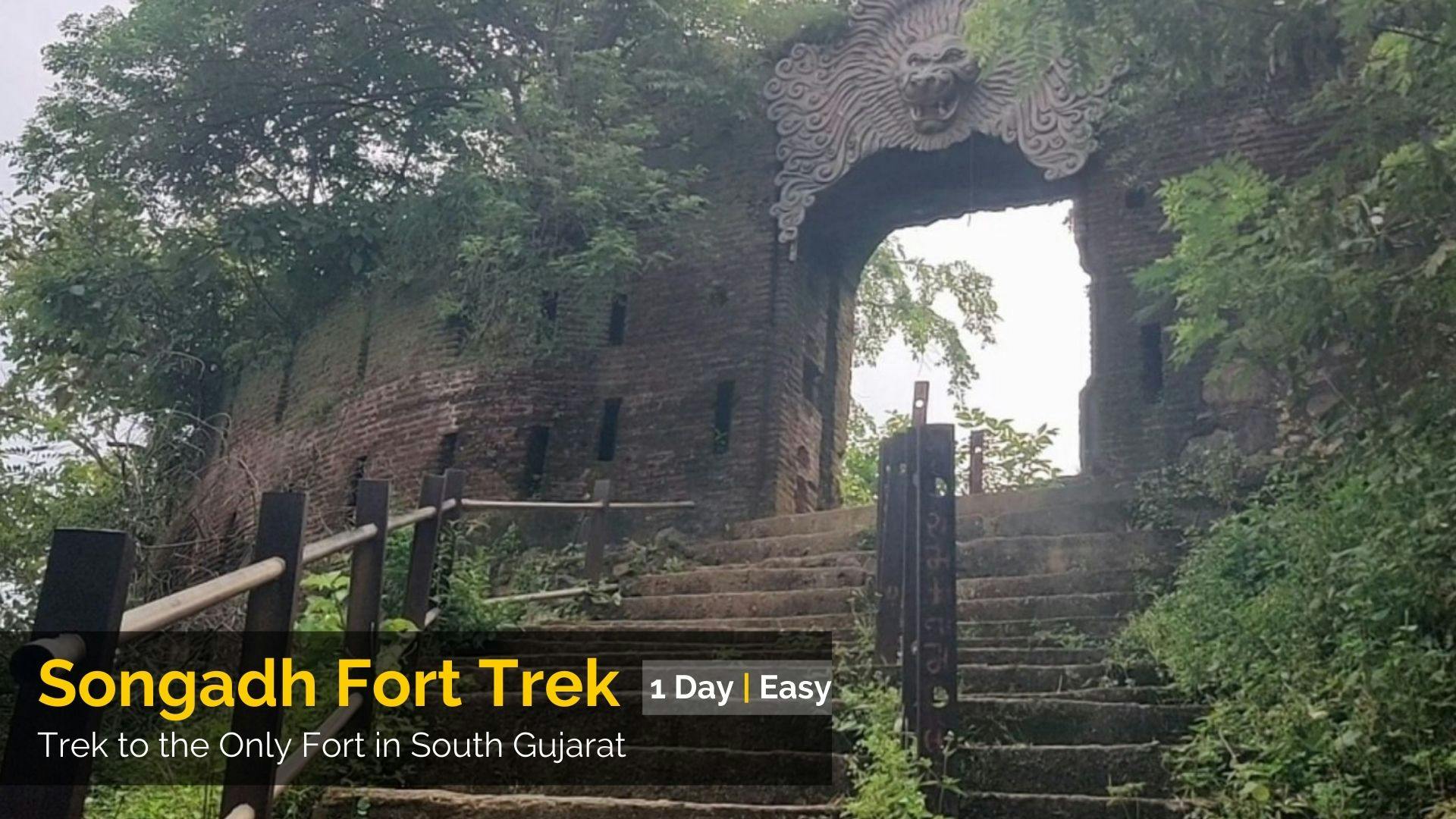 The Songadh Fort is a 16th-century fort located near the Tapi River, Ukai Dam at an elevation of 112 meters above sea level.
This trek takes you to the historical ruins of the fort built by the founder of the Gaekwad Dynasty, Pilaji Rao Gaekwad. It was built deliberately on top of a high hill as a vantage point to keep an eye on enemies. The fort has an influence on both Mughal and Maratha architecture.
This is a leisure trek as it is a short duration. Songadh Fort Trek is best suited for trekkers who wish to freshen up on weekends and meet Mother Nature. You can easily do this trek on your own and find your own way to the top.
How to Reach
The Songadh Fort trek starts from the small town of Songadh. This is around 85 km from Surat, 20 km from Vyara, and 8 km from Ukai, the major towns of Gujarat.
Get Complete Details on Songadh Fort Trek

Drop Your Email Id Here to Receive Regular Updates
Sign up for our much loved Weekly Mailer
We have terrific trekking tips, trek updates and trek talks to look forward to