Is Sandakphu in West Bengal or Nepal?
Share this story
Sandakphu-Phalut trek is located in West Bengal.  The unique elegance of the sleeping Buddha will never let you feel lonely throughout the Sandakphu trek. It is a great companion that anyone would wish for. You will get an unobscured view of the sleeping buddha once you arrive at Mooley. 
The villages of Samanden and Aal are another beauty to admire during the Sandakphu phalut trek. The place also offers spectacular longest-distance views, which gives you the gist about your upcoming days of the trek.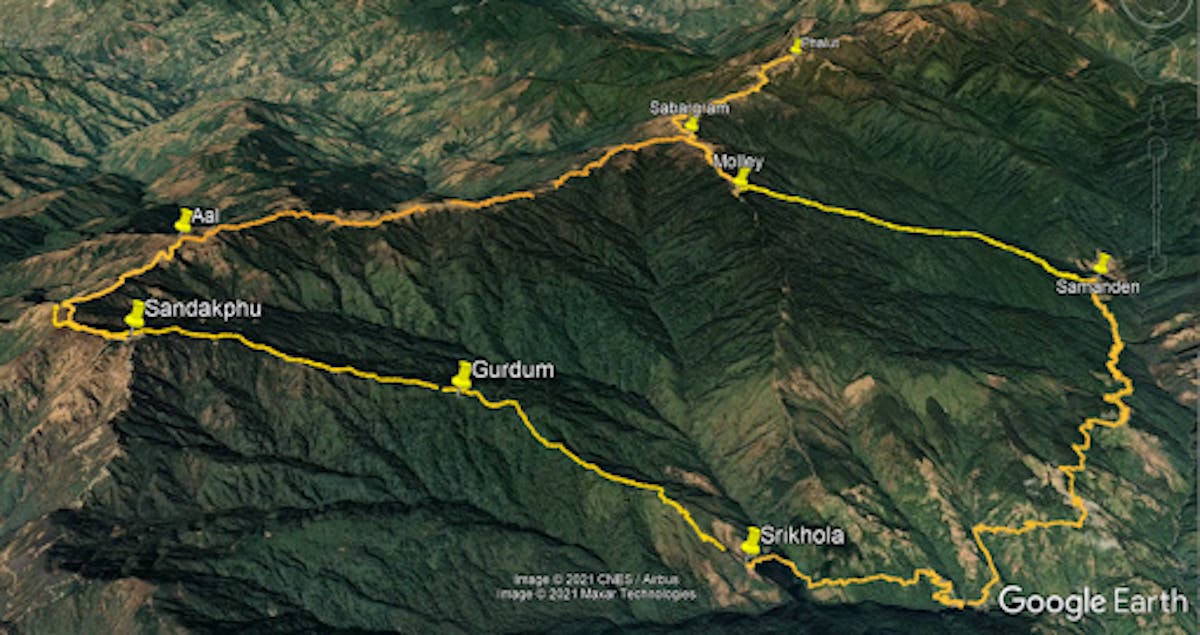 A route map of the Sandakphu-Phalut trek
You will find five different colours of the flag across each stream, which is known as 'Panchdhatu' and it represents water, air, fire, land and clouds. Explore the prayers written on these flags and how the people who live here believe it to be a sign of positive vibes as it blows along the wind.
Sign up for our much loved Weekly Mailer
We have terrific trekking tips, trek updates and trek talks to look forward to