Latest Updates: The Roopkund and Rupin Pass Treks Start Today!
Share this story
Latest Updates: The Roopkund and Rupin Pass Treks Start Today!
Category News
By Aswati Anand
2017-05-12
The first batches to Roopkund and Rupin Pass have started today! These are our oldest treks and we have been running these treks for years. Yet, at the start of each season, we experience butterflies in our stomach.
The preparations started early. A lot goes into slope set up! Let me illustrate with the example of Roopkund. Roopkund has fixed camps, so a lot of our mountain staff move up the slopes to set up camp and see the state of water sources. If the water sources are scarce, we need to set up transport to help get water to the campsite – almost always in the form of a mule. That is, apart from the mules that transport regular goods and the ones we need in case of evacuation.
Here is how Bedni Bugyal looks now. Can you see the frost dotting the grass?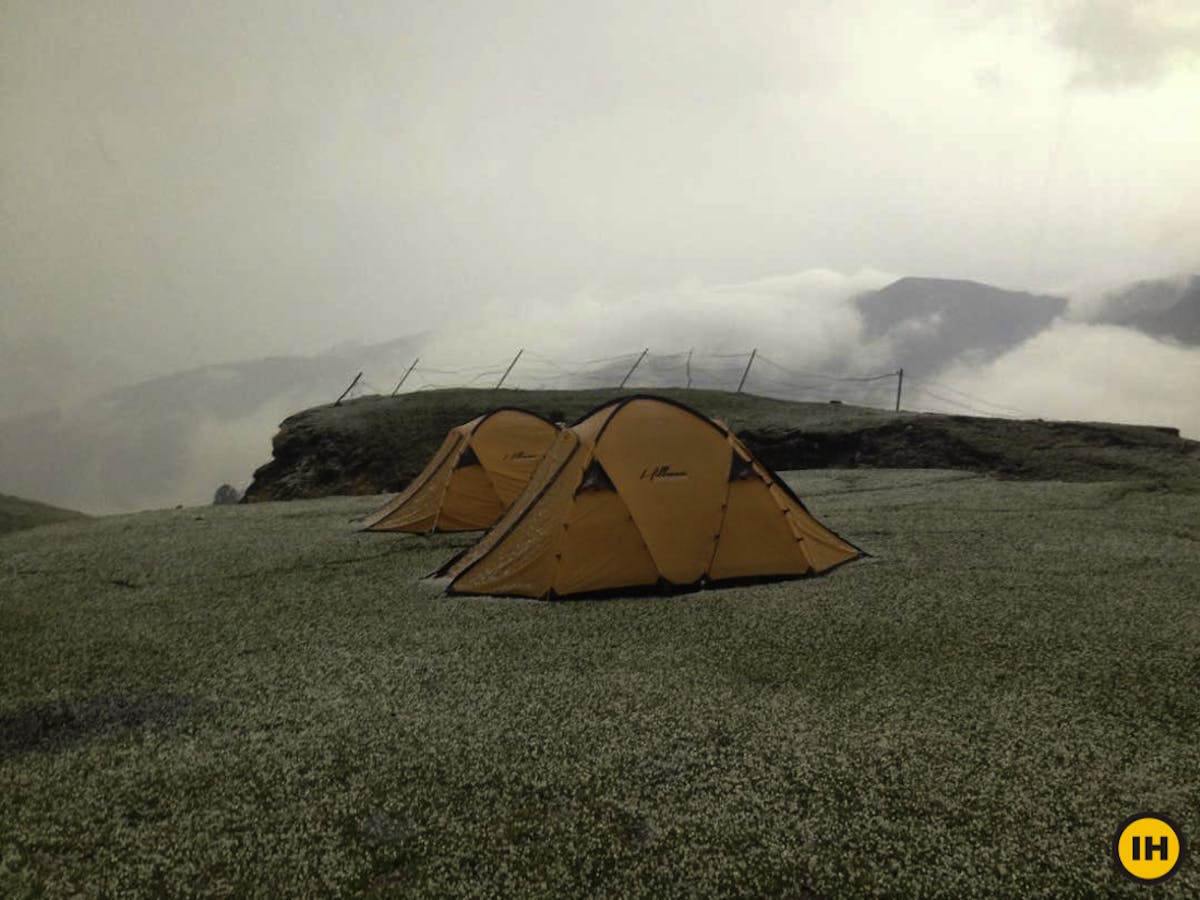 The campsite at Bedni Bugyal. The season has begun and the landscape is already beautifying itself!
To set up camp, we need to see if the camping equipment is in order. Campsites like Bhagwabasa and Pathar Nachauni are extremely windy campsites. To make sure your tents don't fly off, we use extra pegs. They don't come with the gear — so we get spare pegs made to order.
Here is a picture from the higher camps of Bhagwabasa. Doesn't this send a chill of anticipation? Roopkund is hidden in the crater of this mountain.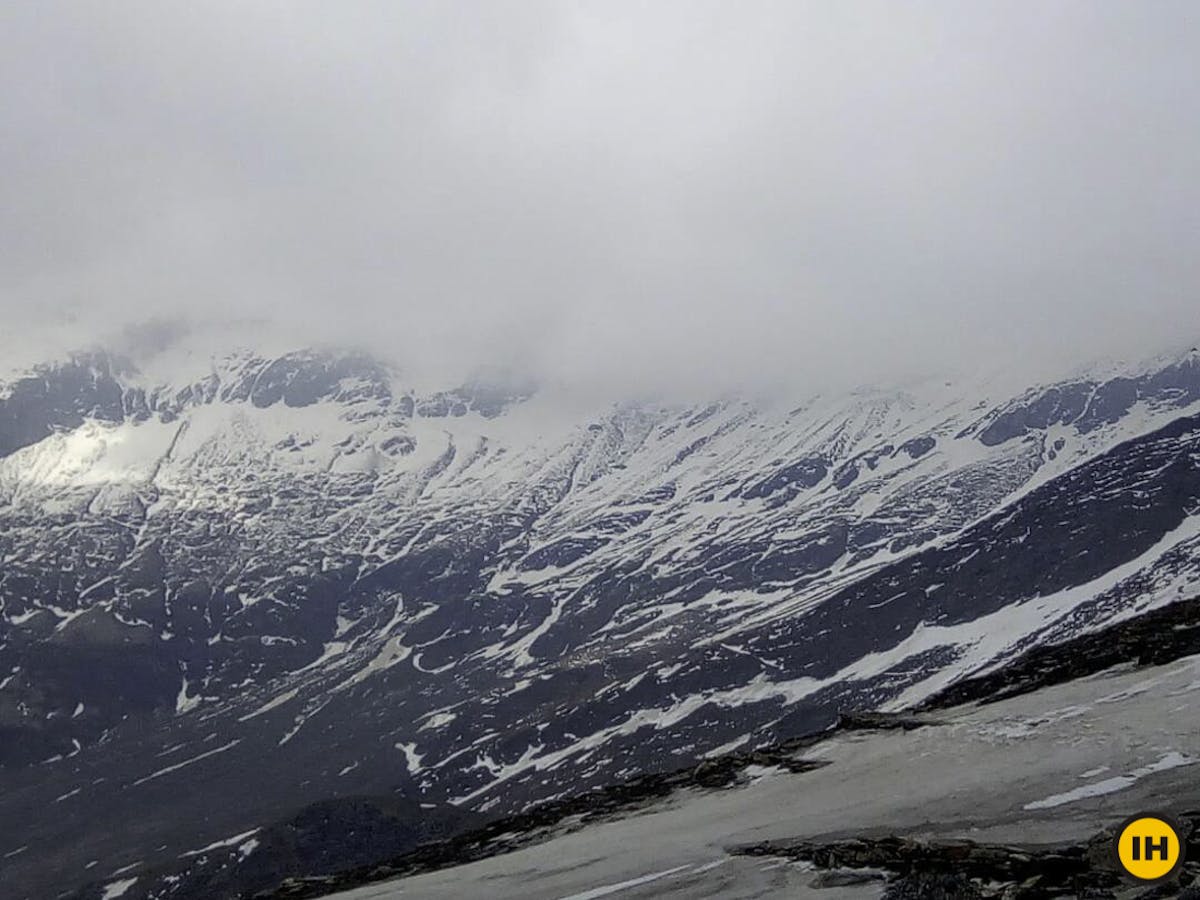 Bhagwabasa campsite now.
Then, of course, there are checklists of medicines for the medical kits and ration. At Indiahikes, we have a very specific menu for each camp. We design menus according to the nutrition required for the day. Accordingly, the ration is sent up camps. It is accounted for at the base. Up in the mountains, you don't want to overuse ration that is set for the week.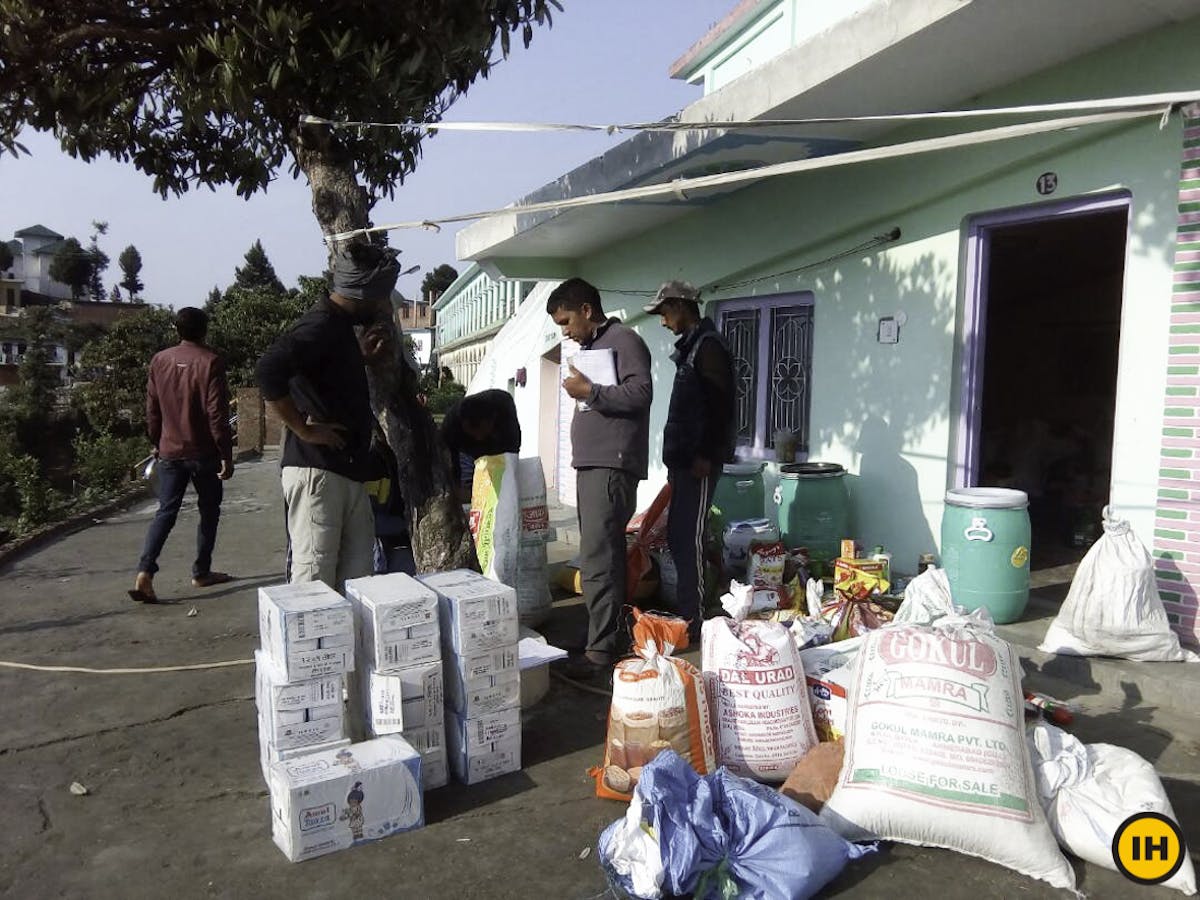 Our senior Trek Leader Chaitan oversees the ration at the base.
At our base, before the first batch comes in, there are meetings with guides, with Trek Leaders, with Assistant Trek Leaders. There are staff members managing the merchandise store (where you buy and rent gear from). And then there is someone solely for accounts from each slope. The accounts are then sent to head office at Bangalore for payments. Phew! From office to the slopes, everything comes full circle to manage a single trek.
Roopkund is also a base where the training of the new Assistant Trek Leaders happen. They had their orientation from our founders Arjun, Sandhya and our Green Trails Head Lakshmi in Rishikesh a week ago.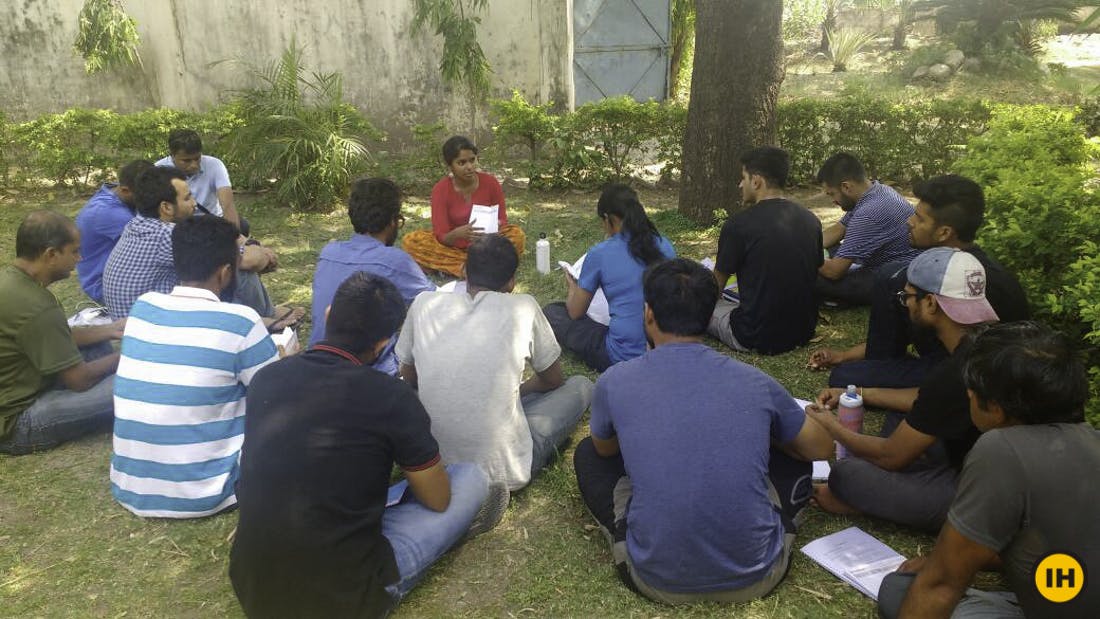 Now they are in Lohajung, getting first hand experience of what is like to be on the slope as Trek Leaders. Here is wishing the entire team up there good luck for the season.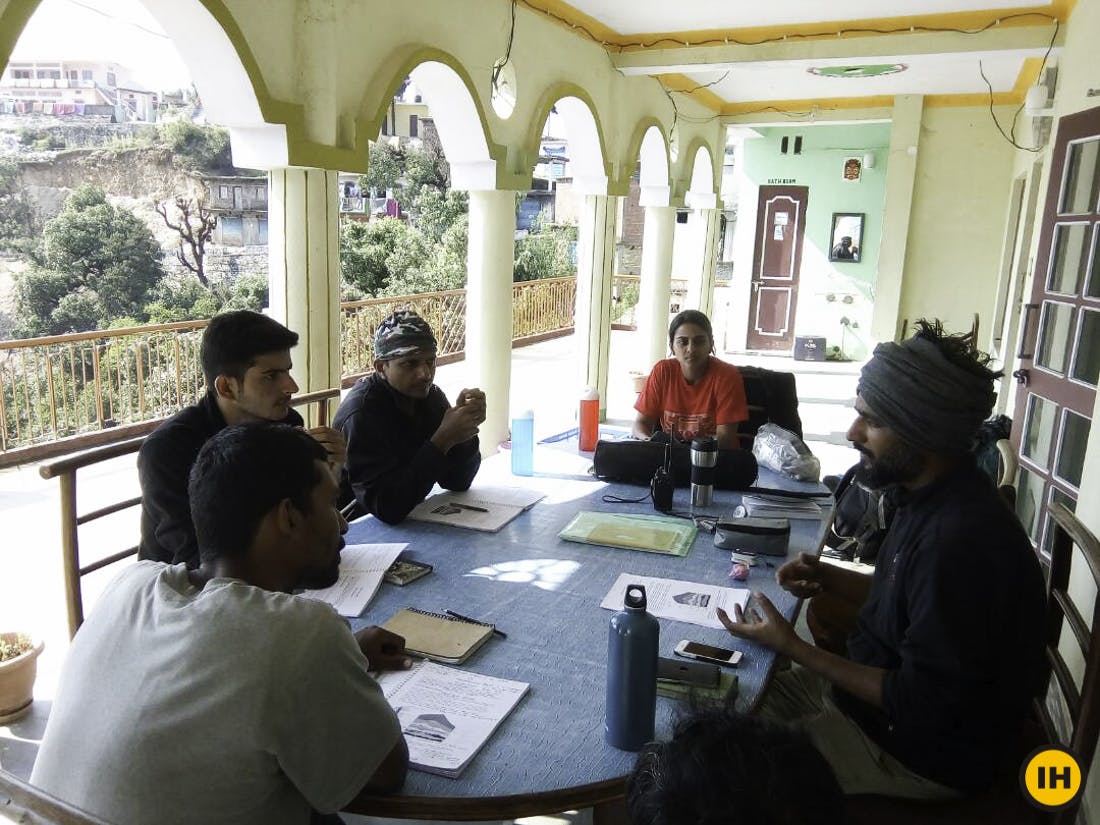 Quick updates from our other slopes
Goechala
Our second batch of Goechala for the season enjoyed clear weather in the mornings with grand mountain views. Mist and fog took over later in the day. The weather spared our trekkers on the Pass Day. Even though they were allowed only till View Point 1 because of Park restrictions, the trekkers thoroughly enjoyed the trek.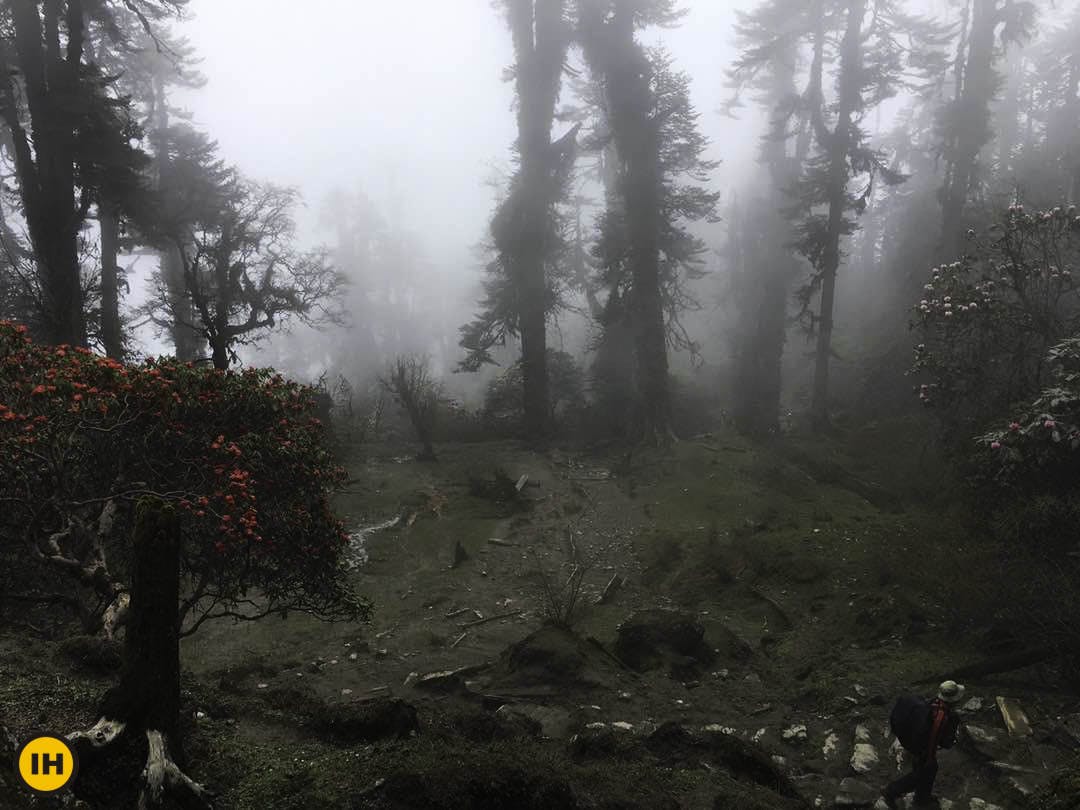 Here is what Adarsh had to say about his trek:
"It would be an understatement to call the experience awesome! I had certain expectations about how the trek would be etc. based on the material I read over Internet, but Indiahikes has surpassed the expectations by a huge margin. The best part of the trek was the trek leader, Karthik. He is one of the outstanding persons I've ever met. He kept the whole group motivated and made the whole experience fun! Apart from this, the logistics of trek was very well maintained, the food was excellent, the facilities provisioned at various camp sites was good." – Adarsh J, Goechala April 2017 batch
Sandakphu
Sandakphu has been going on well. The last batch of the Sandakphu season will be coming down tomorrow. We will be returning to this slope in September when the weather is stable and skies are clearer. The rhododendrons and the surreal nature of misty jungle trek will be missed that season!
Here is what our trekker, Pallavi, had to say about Sandakphu this season:
"I would like to congratulate Indiahikes on your professionalism in every aspect of the trek arrangements. Out trek leads Shravan and Mukesh Panwar, were extremely compassionate, professional and disciplined. They not only monitored our health parameters, but our food and liquid intake, to make sure we stayed fit for the long duration of the trek. As they trekked alongside us, they were at times our friend, motivator and if need be, a firm disciplinarian too. Kudos to them!
The  Green trails and Eco bag, is a great initiative. It wasnt just about leaving the mountains cleaner, but to carry the mindfulness back into our daily lives, to lead a more eco friendly life. Thanks for that!" – Pallavi Nagraj, Sandapkphu April 2017 batch
Uttarakhand Treks
The season for Kedarkantha, Har Ki Dun, Deoriatal-Chandrashila and Nag Tibba have wrapped up. The weather is progressively getting hotter on these slopes.
Kuari Pass and Pangarchulla, however, are still running. They are getting beautiful, clear weather on all days. The bugyals have turned lush green with wildflowers dotting them! Here is a picture from the trail.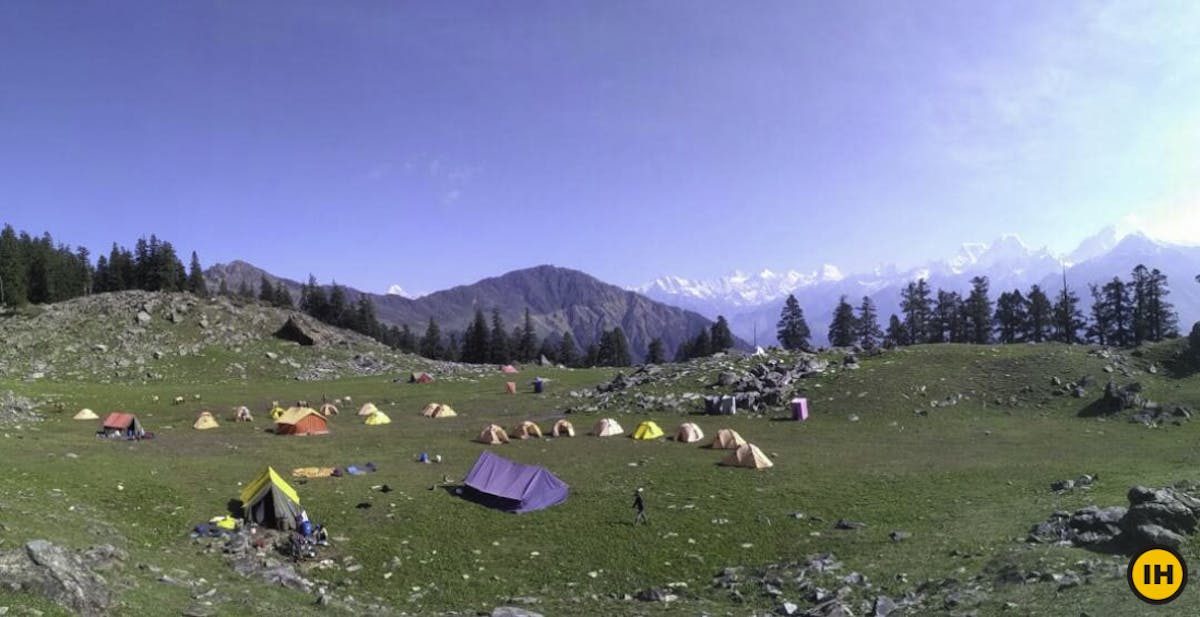 The Khullara campsite on Kuari Pass trek. Picture by our Staff Member Mahi
Our first batch from Gaumukh Tapovan returns today. We can't wait to hear what they have to say about the trek!
We have opened the legendary Annapurna Trek in Nepal
On another note, we are very, very excited about the opening of this legendary trail to Annapurna Base Camp. How many mountaineers have walked on this trail?
"It made my hair stand on end," said Lakshmi, our Green Trails Head, who spent seven days along with Trek Leader Chaitan exploring this trek. "To think that I was walking on the same trail as Maurice Herzog!"
Chaitan, who explored this trek just after finishing the Everest Base Camp trek, was blown away! It is hard to impress a Trek leader who has just done the grand Gokyo Ri route. Chaitan, however, got a dreamy look in his eyes when he spoke about Annapurna Base Camp.  The forest trail on this trek, he told us, is unlike anything we have seen so far. Rhododendrons, bamboos and ferns for days as Machrapuchare and the classic South Face of Annapurna peek at you. Clearly, this trek has made us all weak in the knees.
We are running this trek in October. Take a look at dates here.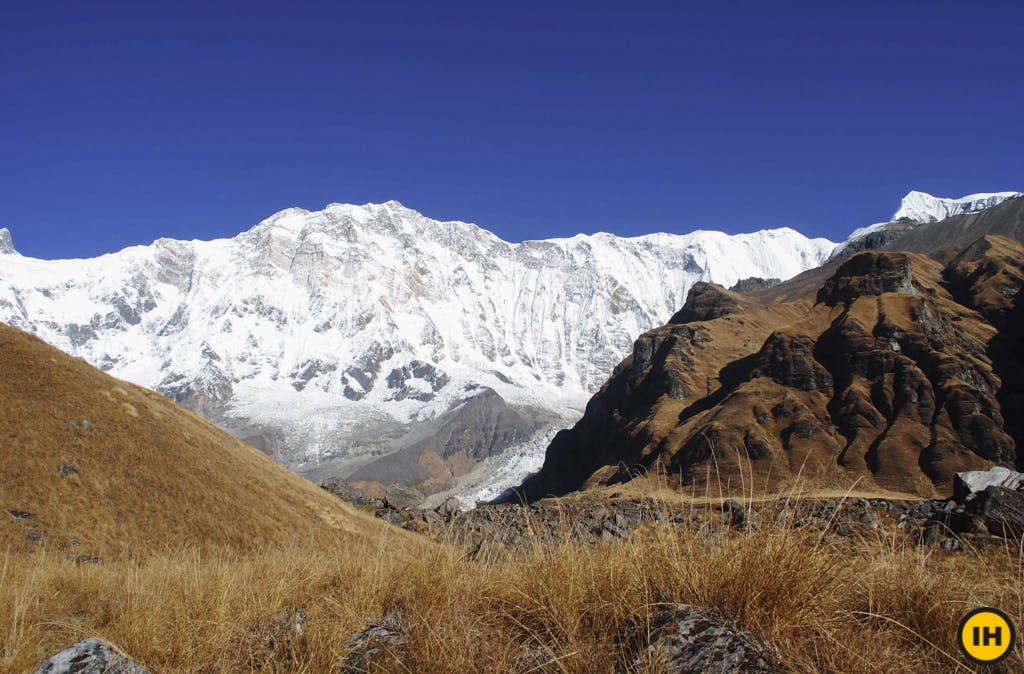 Before I end the updates, I had another topic to talk about. Last week,  I had mentioned that our Trek Leader Anuja was returning to slopes after a knee injury. I have an injury I live with myself. I often get emails, calls or even see queries on Trekkers Hangout about how to deal with them. Anuja and I have worked on a two part series on knee injuries. The first part is up on the website now. You can read it here.
Stay tuned to our website for more updates!
Sign up for our much loved Weekly Mailer
We have terrific trekking tips, trek updates and trek talks to look forward to