Govt Shuts Shops At Kheerganga - Latest Updates May 28th To Jun 2nd
Share this story
Govt Shuts Shops At Kheerganga - Latest Updates May 28th To Jun 2nd
Category News
By Aditya Shankar
2018-05-30
A month ago, we had reported the rampant waste dumping at the Kheerganga campsite on the Kheerganga Buni-Buni Pass trek. Due to rapid commercialization a lot of small shops, lodges, and dhabas had illegally mushroomed in the area. All of this with no waste management systems in place.
It was only a matter of time before the government of Himachal Pradesh came down on these local dhabas. May 28th was the last day for all shops to close their business at Kheerganga. This comes as a great win for ecologists and NGO(s) who had been pushing the government to act on this. The ecologically sensitive areas of Kullu region are now much safer.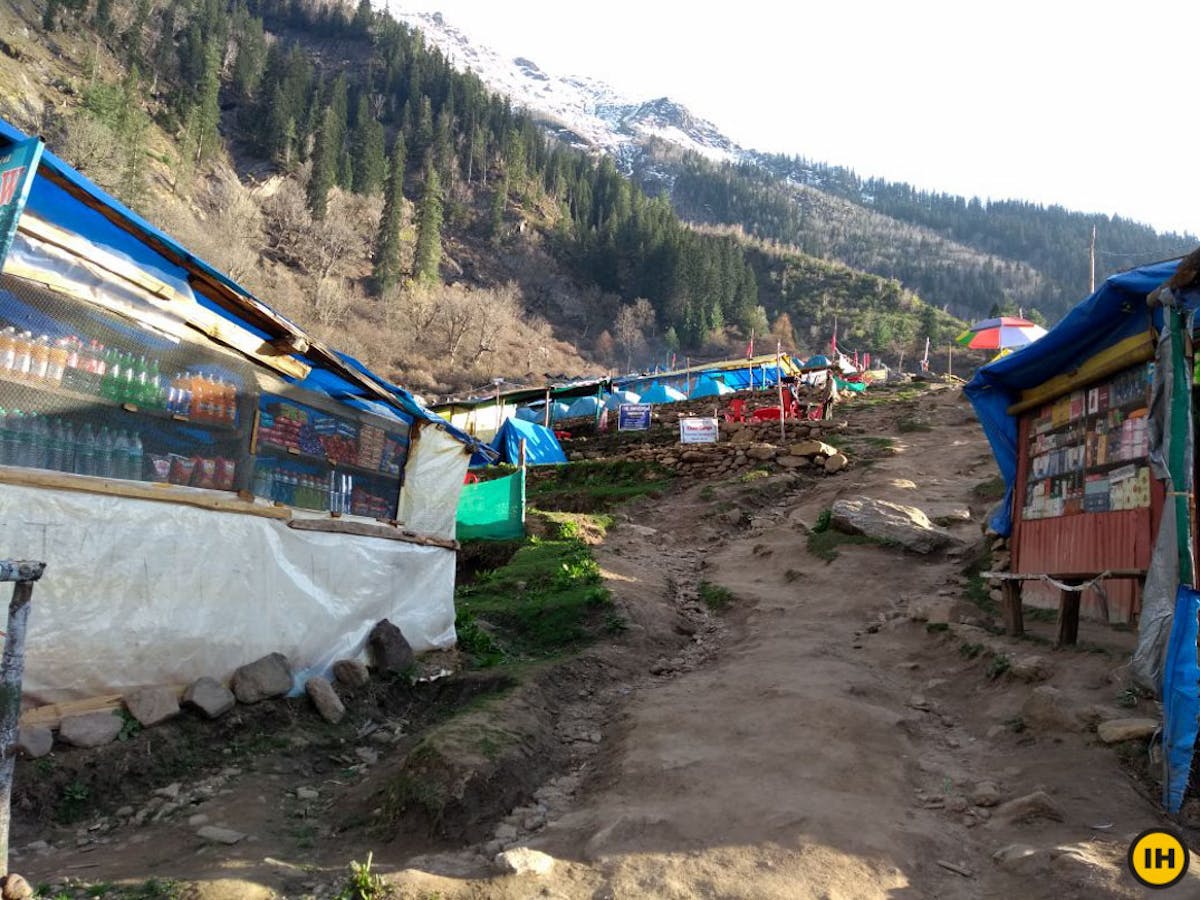 With the recent government ruling all these shops will no longer operate in the Kheerganga region. This is a file photo from the month of April.
Does this mean that you can no longer camp at Kheerganga?
Well, thankfully the government has included a clause in the notice that allows trekkers to camp and enjoy the beauty of Kheerganga. All trekkers headed towards Kheerganga have to take prior permission from the forest department.
Furthermore, they will now be responsible for the waste they generate on the trek.
Our Green Trails team couldn't be any happier. If we have the government on the side of the enviroment, a lot can be done to keep the mountains waste-free and clean.
That's about Kheerganga.
Let's talk about other treks that are currently running.
Last updated: May 30th, 12 noon
Kedartal – Temperatures have dropped below -10 degrees
We just got a call from our Kedartal Trek Leader Dushyant Sharma. Trekkers are headed to their final destination on the trek, Kedartal, as we write this.
The temperatures have dropped well below sub zero degrees, to around -14 degrees at Kedartal.
So the team that was supposed to camp tonight at Kedartal (16,100 ft), has a change in plan. They will simply be visiting Kedartal and returning to stay at Kedarkharak for the night.
Trekkers are all doing fine, and the weather has been clear so far.
They will all return to Dharali tomorrow.
Gaumukh Tapovan – 5 out of 20 trekkers headed to Dayara Bugyal
All 20 trekkers who had signed up for the Gaumukh Tapovan on May 25th went up to Gaumukh and returned. Since Tapovan was inaccessible, we decided to take them on an added trek to Dayara Bugyal within the same time period.
5 of the 20 are headed to Dayara Bugyal as of now and the rest of them are back in Gangotri.
Updated as of May 29th 2018, 4:30 pm
Roopkund – Strong winds with rainfall at Lohajung
Lakshmi, our slope manager from Roopkund called us a few minutes ago and informed about the rainfall at Lohajung. This will particularly be helpful in dissipating the smog from the trek. The forest fires in Uttarakhand through out last week had generated a lot of smoke. This led to hazy views on the trek.
We're hopeful that the situation will now change for the better.
Updated as of May 28th 2018, 4.50 pm
Kedartal – Pleasant weather with clear mountain views
Our trekking teams from last week are on their way to Kedarkharak, today. They had camped at Bhojkharak last night. Trek Leader Dushyant called us in the morning and informed that the weather has been clear through out. The big mountain views on this trek are clearer than ever.
Gaumukh Tapovan – Trekkers return from Gaumukh as Tapovan still remains inaccessible
On the Gaumukh Tapovan trek, trekkers are still not able to reach Tapovan due to the overflowing Bhagirathi river. Our teams today reached Gaumukh and trekked back to Chirbasa in the evening. As we talk now they are camped at Chirbasa. They are heading to Barsu tomorrow from where they will be proceeding onwards to the Dayara Bugyal trek. The weather on both the treks is stable.
Roopkund – Hazy views due to the forest fires
The forest fires in Uttarakhand are still not over. Although there's no fire on the Roopkund trail, the smoke from nearby forests have settled in. Due to the smog cover, the views have become hazy. We're hopeful of a rainfall, by this weekend that should resolve this issue.
Har Ki Dun – Picture perfect views on the trek
Har Ki Dun in May is a good option if you want to have clear mountain views and beautiful starlit night skies. Although it's a bit dry in this month, with the onset of June it's going to become a lot greener. One of our trekkers – Kunal sent us these pictures from his trek, last week. We can't help but share them with you. You can follow him on Instagram here.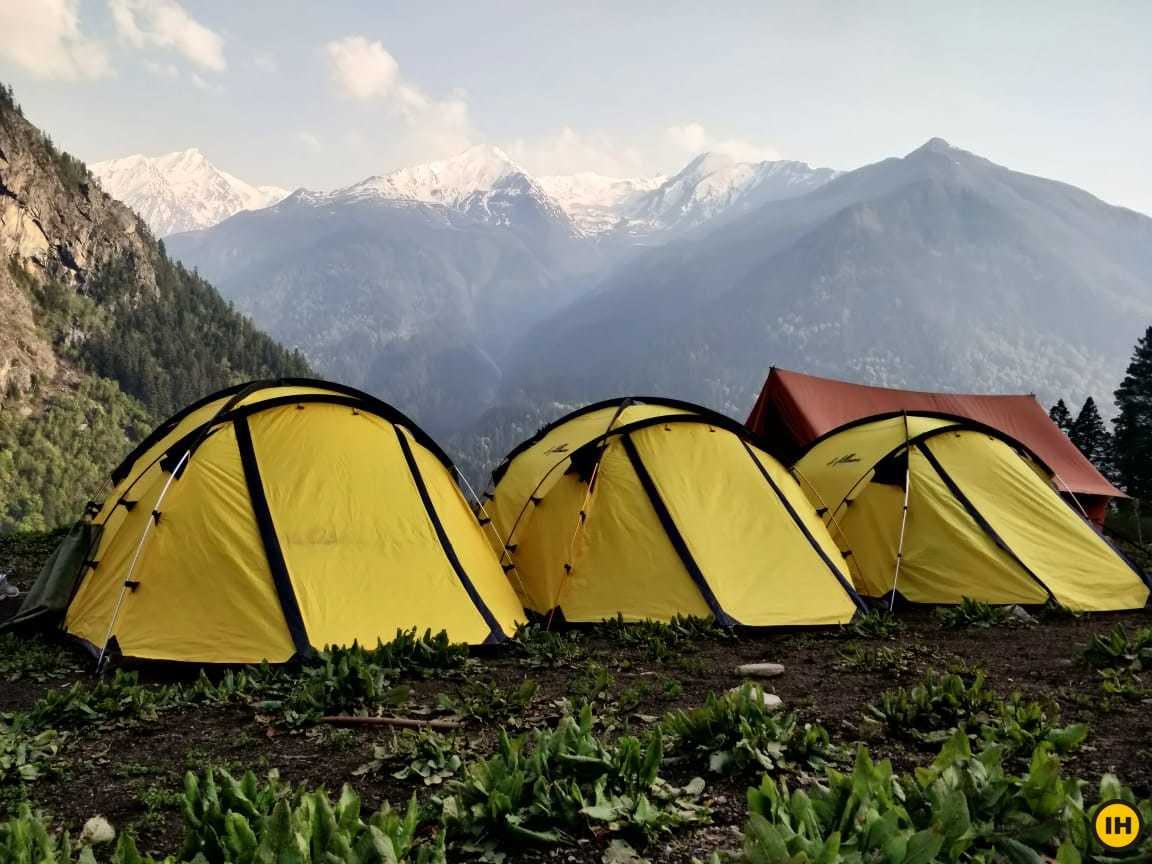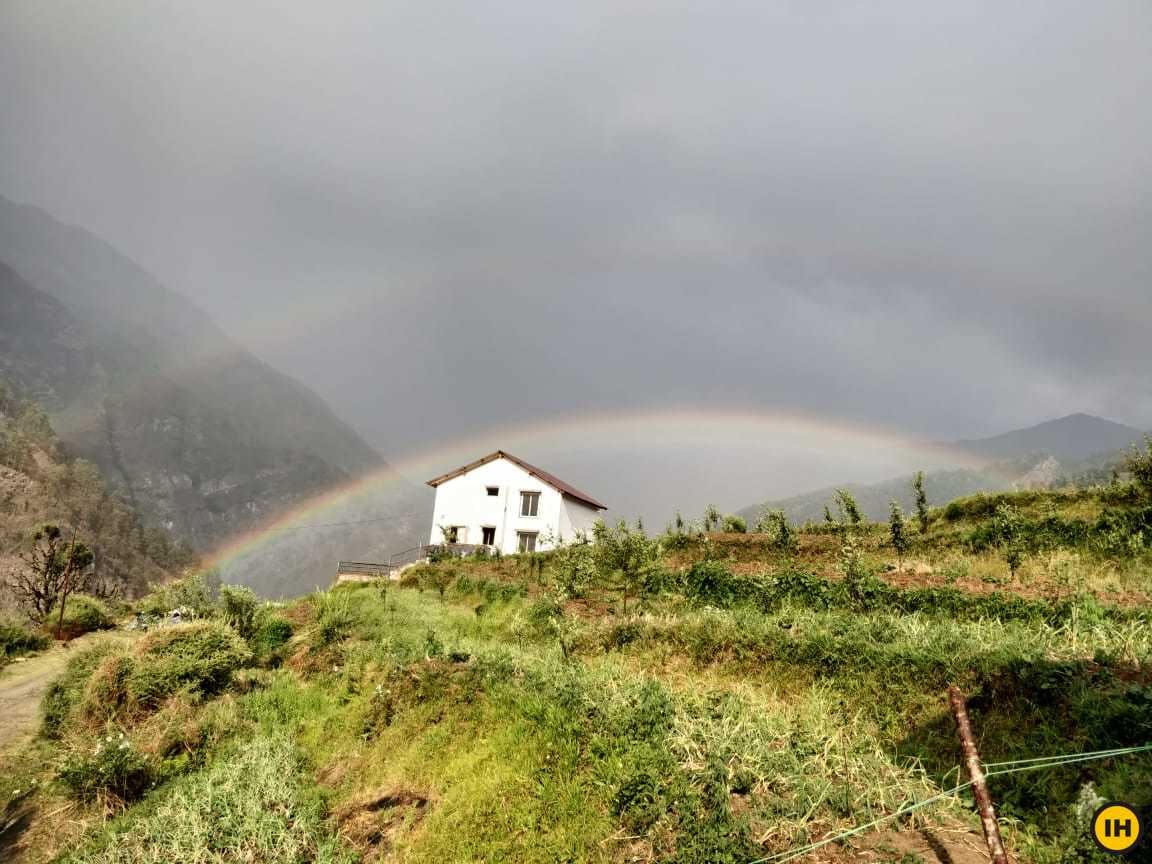 "What is life, But one grand adventure " @indiahikes @natgeotravel @natgeo @goproin @gopro . . . . . . #traveldairies #travelsolo #travel #traveller #goprohero6 #gopro #nature #beautiful #photography #landscapephotography #landscape #timelapse #l4l #f4f #loveit #like4like #follow4follow #life #harkidoon #hiking #trekking #indiahikes #mountains #view #nostalgia
A post shared by Kunal ⚡ (@kunal423) on May 28, 2018 at 4:53am PDT
Sign up for our much loved Weekly Mailer
We have terrific trekking tips, trek updates and trek talks to look forward to