Dayara Bugyal Covered in Snow, Temperatures Drop to -10°C
Share this story
Dayara Bugyal Covered in Snow, Temperatures Drop to -10°C
Category News
By Prathyusha Ramesh
2023-01-10
Dayara Bugyal was covered in a few centimetres of snow after the first snowfall of the season on 29th and 30th December. 
"Most of the snow at Dayara Bugyal will remain due to low temperatures", says Trek Leader Diptarka Gupta, noting that it is currently very cold with temperatures dropping to -10°C. 
Trekkers must be ready for anything: Proper planning is crucial for winter treks, especially in the face of extreme conditions.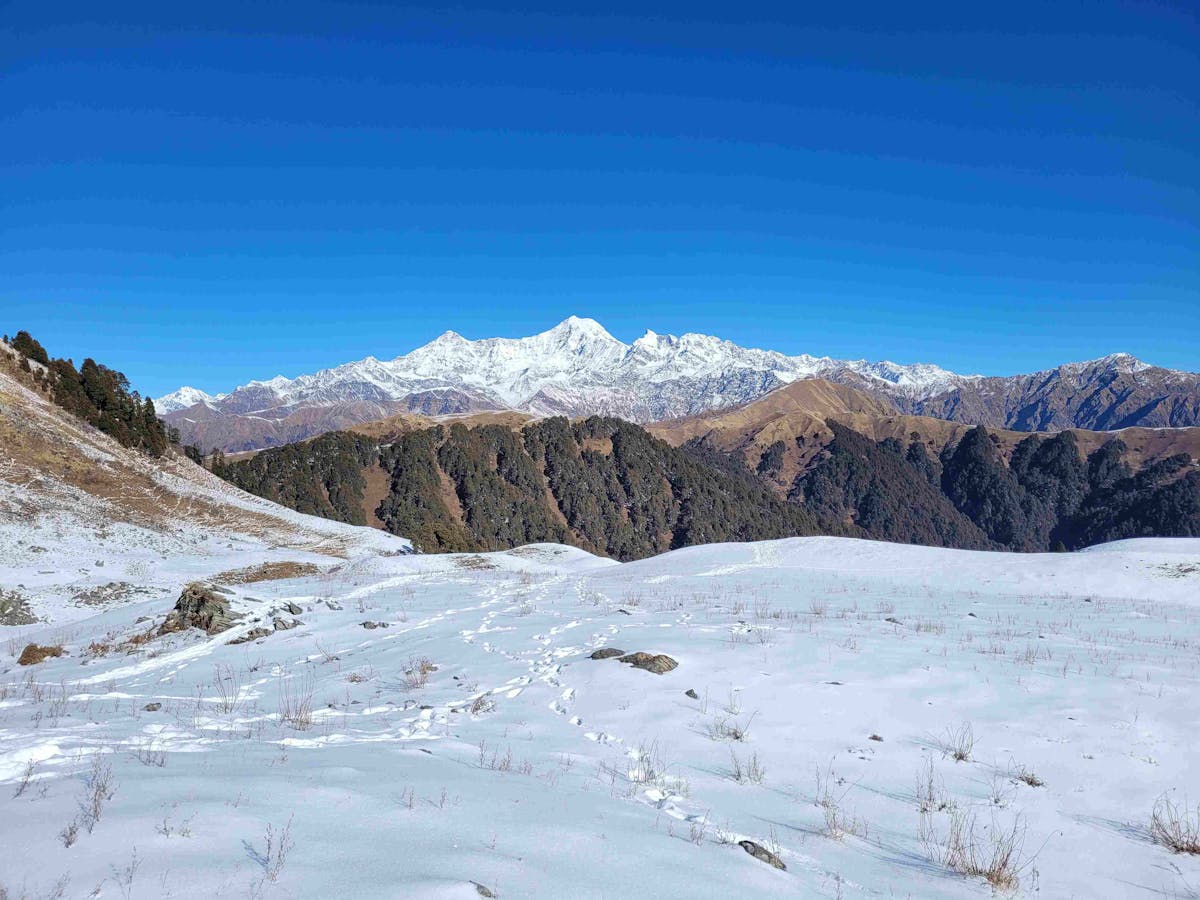 The serene beauty of Dayara Bugyal during winter, where the snow-covered meadows create a magical landscape!
Diptarka shares winter trekking essentials, "Be prepared for the trek with proper layering. Carry your rain jackets or poncho. Don't forget to pack multiple pairs of socks, as they keep your extremities warm". 
He says, "As of January 3rd, Dayara Bugyal is experiencing mostly clear and sunny weather, with no immediate snowfall in sight."
However, if you're planning a trek to Dayara Bugyal in the coming weeks, be ready for snow – January and February are the snowiest months there.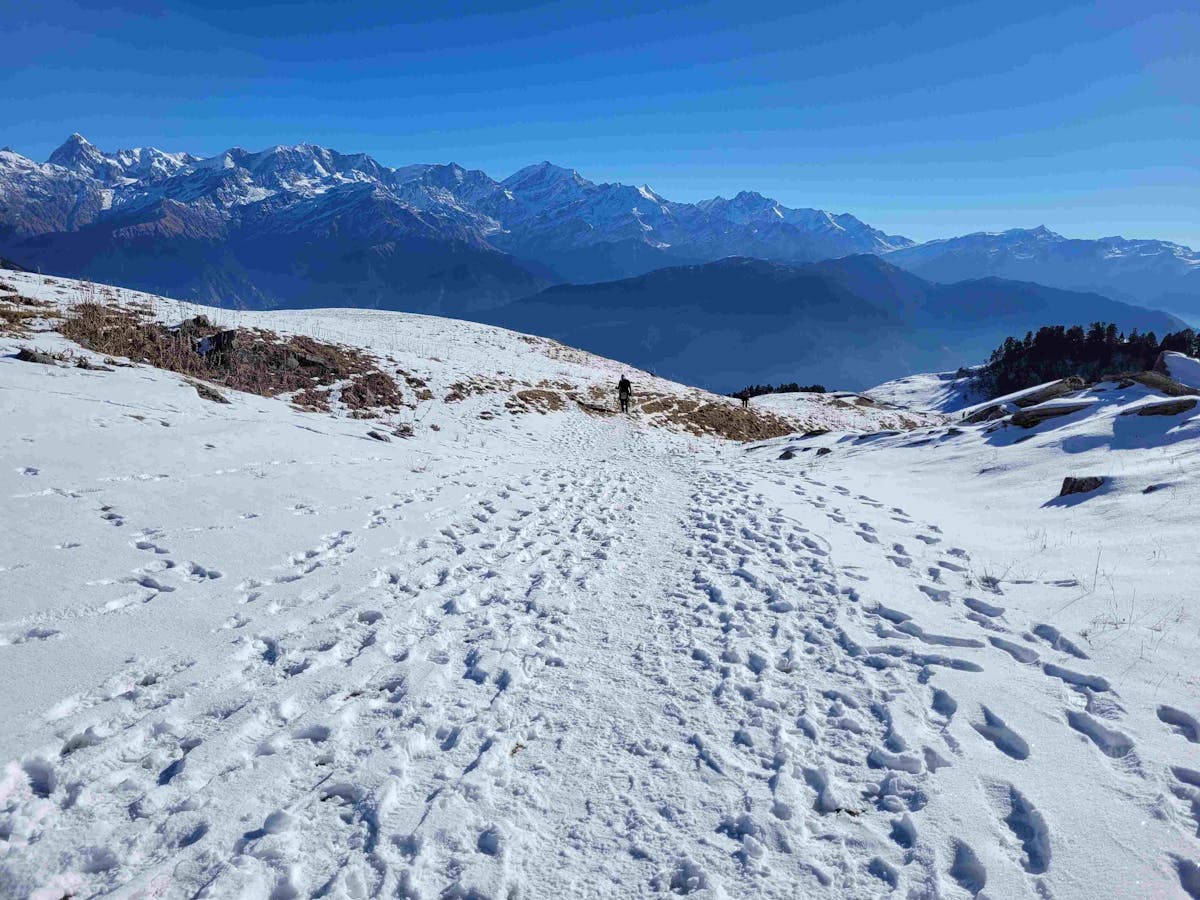 The tranquility of Dayara Bugyal during winter, where the snow-covered landscapes, the footprints and the Himalayan peak views create an unforgettable experience!
The current amount of snow is perfect for a thrilling trek. Don't miss the chance to learn more about snow. Find expert tips and advice on winter trekking on our website!
Sign up for our much loved Weekly Mailer
We have terrific trekking tips, trek updates and trek talks to look forward to