Trek updates: Kick-starting the IIM program
Share this story
Trek updates: Kick-starting the IIM program
Category News
By Seersha Nambiar
2016-10-20
This week, the office is strangely empty. Backpacks ready, laces tied up- half of our office folks have set off to Himalayas for the IIM program !
What exactly is the IIM program? Students from the most elitist colleges often pass out without putting their knowledge to test in a challenging environment. The IIM program is designed to test the student's management skills through highly experiential tasks in the lap of Himalayas.
So we have the crème de la crème from all over the country get together and learn from the outdoors. 400 students from IIM Indore are divided into groups for the Mountain Challenge. And what a great time they will have! We at office are a little green with envy. We can already anticipate the exciting stories we will get to hear once they are back!
The season for big juggernaut treks end
Trekkers who went on the Everest Base Camp via Gokyo Ri trek are back! For trekkers, the EBC trek is the closest one can get to the highest mountain on the planet. And to get to such a grand spot you fly to and fro from Lukla airport which is one of the most dangerous airports in the world!
Here are some awe-inspiring photos from the trek and after:
[soliloquy id="37241″]
Roopkund and Rupin Pass wind up for the year 2016 as well as our Trek Leaders head to IIM slopes. We will be back in May- when these slopes will greet us with snow-laden trails.
Our technical guide Dashod Rangar made us proud!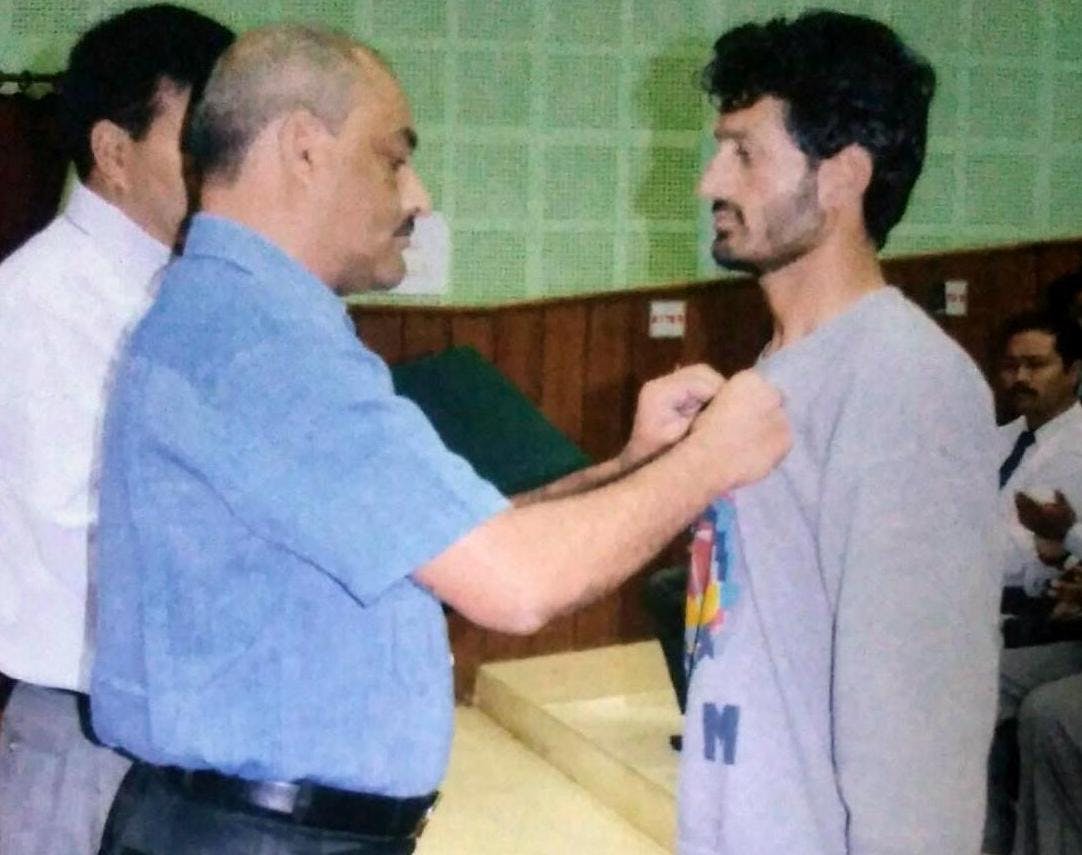 Climbing this peak,  which stands at 18,600 feet, involves specialized skills gained from this course including rock craft, snow craft and ice craft. It's an impressive feat! Here in this image, he is honored by Colonel Ajay Kothiyal with a course completion badge. Congratulations Dashod!
Visual delights on and after the trek
Catching a glimpse of sunset is bliss. Imagine witnessing sunset at the Himalayas! Trek Leader Vyshak Nair shot this mind blowing timelapse video of sunset on the Deoriatal to Chandrashila peak trek. Check it out!
Har Ki Dun trek
Trek Leaders and trekkers alike have been raving about the Har Ki Dun trek. What a different side this ancient trail has shown in October! Our Trek Leader Abhirup Paul said, "Har Ki Dun was my second trek with  Indiahikes and third trek of my life. It was the beginning of my journey in the mountains. As my journey in the mountains continues, this trek will have a special place in my heart."
Abhirup has penned down his thoughts on this beautiful trek here.
"Thank you Indiahikes for our wonderful Har Ki Dun trek and your excellent organization of the trek. I along with my wife recently went on the 8 day trek and it really exceeded our expectations. Not only was the hiking spectacular, we had a lovely bunch of trekkers. We were so well looked after, that at the end of the trip none of the nineteen of us could think of anything could have been improved. The fresh, wholesome and extremely yummy food was also very much appreciated!
I also want to mention how much we all enjoyed our trek with 'Abhirup Paul', our Trek Leader. He is an exceptionally wonderful person and made our trip extraordinary. His knowledge of the landscape, sensitivity to our needs and respect for the environment were an absolute delight. He deserves the highest praise. We will sing your praises to all who care to listen to our travel tales. We would certainly be looking at more treks organised by Indiahikes." – Nishant Kannayath, batch of October 2016
Goechala clean-up
Even the cleanest state in our country, Sikkim, has not been spared from trash on its trails. The first four batches of the Goechala trek have brought down sack loads of trash collected from the trail.  You can see Hadka dai and Baichung Bhutia separate the waste into organic and recyclable waste in the picture below. The organic waste is put in bio-digesters while the rest is given to kabaddiwallahs.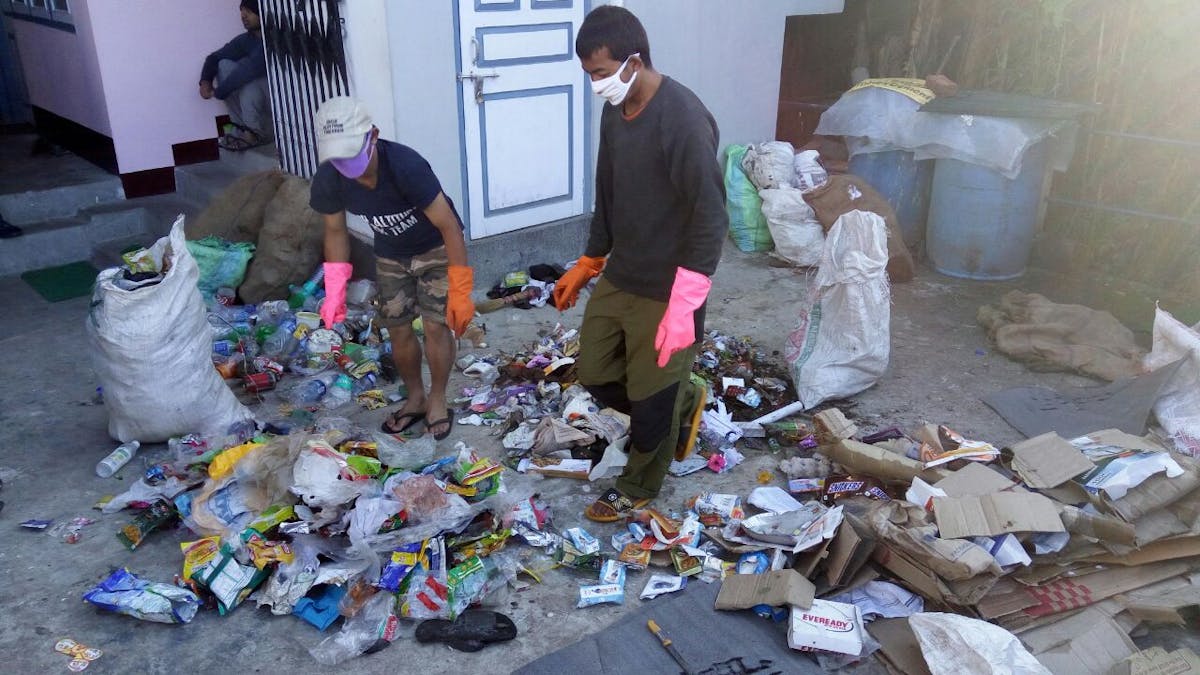 Hadka dai and Baichung Bhutia engrossed in garbage segregation at Yuksom
Hiking club
We were super busy this weekend! Students from Daffodils School in Bangalore went on a trek to Nandi One. Our Ground Coordinator, Suhas, is a Daffodils alumni. He says: "A Hiking Club trek is special. One of the things I enjoy the most about it is watching students discover their physical capabilities. On Nandi One trail, it is more pronounced after we do a boulder climbing activity. We have to coax a lot of them and guide them to do it. When they finally do, it comes as a surprise to them that they can climb!"
"After that, they can't get enough of it"  Akanksha, our in house fitness expert, adds. "They keep asking for turns to climb again!"
The visible confidence in the kids after the trek is what makes what we do worthwhile. The outdoors, after all, are the best teacher.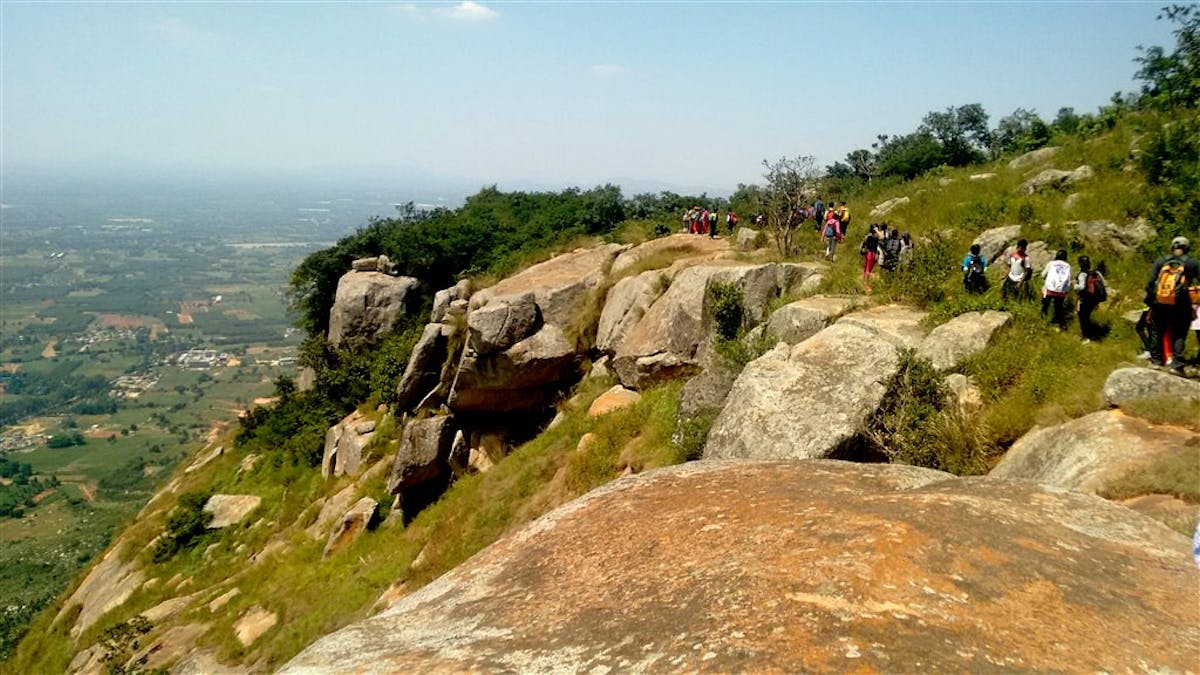 The Nandi One trail.
We took the students of Canadian International School on Makalidurga trek on Sunday. These kids were a bundle of energy, running up the top of the boulder-infested mountain with ease.  We can't wait to see how they would do in Himalayas!

The expanse of Makalidurga.
Do it yourself trek
This week, Ajay Nagaraju documented the Nanda Devi National Park trek explored by Our Trek Leader Tanmay Bain. This trail, known for its rich bio-diversity was named a UNESCO World Heritage Site in 1988.  Click on the picture below to read the documentation!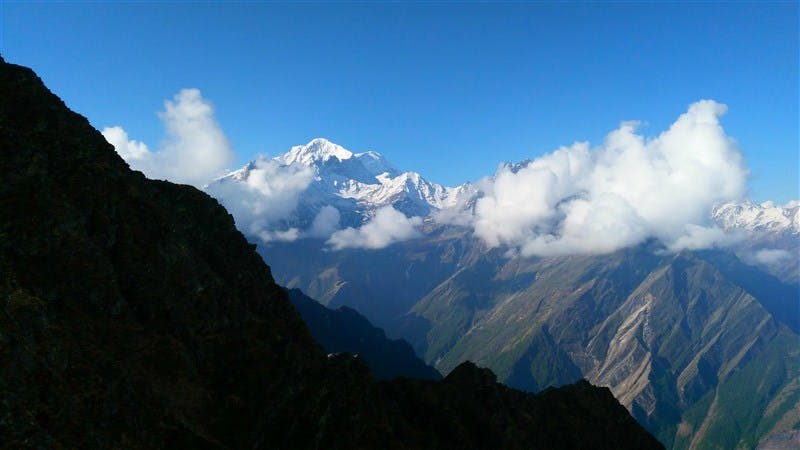 Hikey finds a home!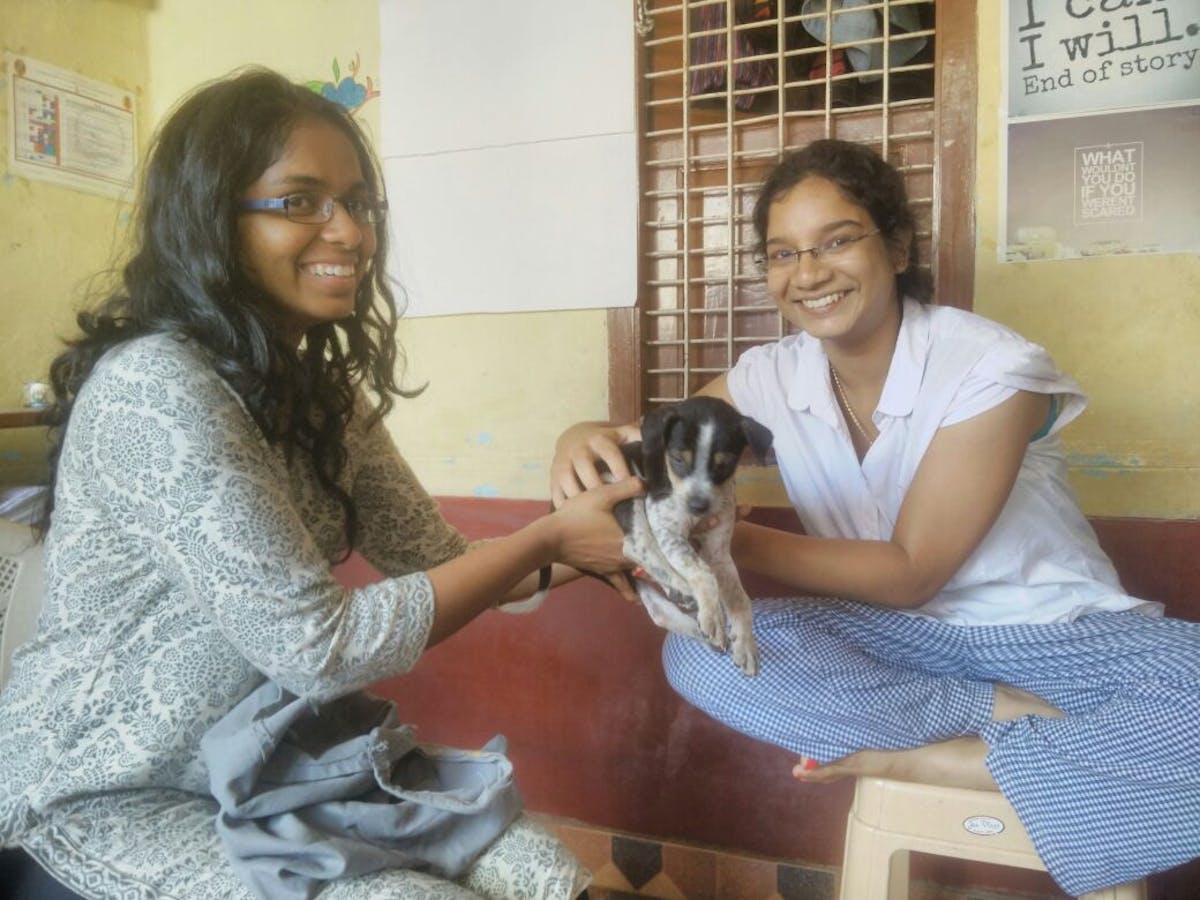 Our Green Trails Coordinator Lakshmi hands over Hikey to his new owner.
On our way to Makalidurga, we rescued a flea-ridden puppy off the highway. He was stranded on the highway in peak traffic when we picked him up. We named him Hikey and he was part of the Makalidurga team. He was under our care until two days ago.
Now he has found a new home!
Sign up for our much loved Weekly Mailer
We have terrific trekking tips, trek updates and trek talks to look forward to