Trek Updates: New Routes For Kedarkantha, Brahmatal and Nag Tibba
Share this story
Trek Updates: New Routes For Kedarkantha, Brahmatal and Nag Tibba
Category News
By Aditya Shankar
2018-03-09
T he beginning of March saw three more treks opening up – Kuari Pass, Har Ki Dun and Deoriatal-Chandrashila Trek. This added up to the list of other treks such as Kedarkantha, Dayara-Bugyal, Brahmatal, Sandakphu, Nag-Tibba and Prashar Lake. The day-time temperatures on most of the treks have risen, opening up clear blue skies and making way for spring flowers.
If you're looking to go on a trek with your family, now is the best time to plan one. Read this article by Swathi, our Editor : 3 Hidden Benefits Of Trekking With Your Family which gives you trek suggestions for you and your family.
Let me now give you a round up of important trek route changes.
1. New route for Kedarkantha
We have finalized a new route for Kedarkantha. For quite some time we were following Gaichawan Gaon – Julota – Pukhrola – KK summit – Hargaon – Sankri route. With the massive commercialization of Sankri and the overcrowded Juda Ka Talaab campsite, we decided to change our route and start and end at Gaichawan Gaon.
The new route is Gaichawan Gaon – Julota – Pukhrola – KK summit – Dabukarai – Gaichawan Gaon. We are sending our first batches via this route starting from March 18th. Our trek leaders who explored this route are thrilled by how quiet and pretty it is. Gaichawan Gaon, being much smaller than Sankri, provides a truly local flavour to the trek.
2. Dayara Bugyal Pick-up/drop points changed:
The pick-up point for the Dayara Bugyal trek will be Dehradun Railway station for all batches starting from May 1st 2018. It will not be Haridwar. You have to be at Dehradun Railway station at 6.30 am.
After the trek, on Day 6, you will be dropped off at Dehradun Railway Station between 6.00 pm and 7.00 pm. We have made this change keeping in mind the traffic in Hardiwar and Rishikesh when the Chardham Yatra begins. Please plan your travel accordingly. Read the entire article here.
3. Snow on the Deoriatal-Chandrashila Trek
Good news comes in snow flakes. It snowed on the Deoriatal-Chandrashila trek and all our trekkers had a wonderful time. We expect good snowfall in the coming weeks. Check out pictures shared by our trekkers below: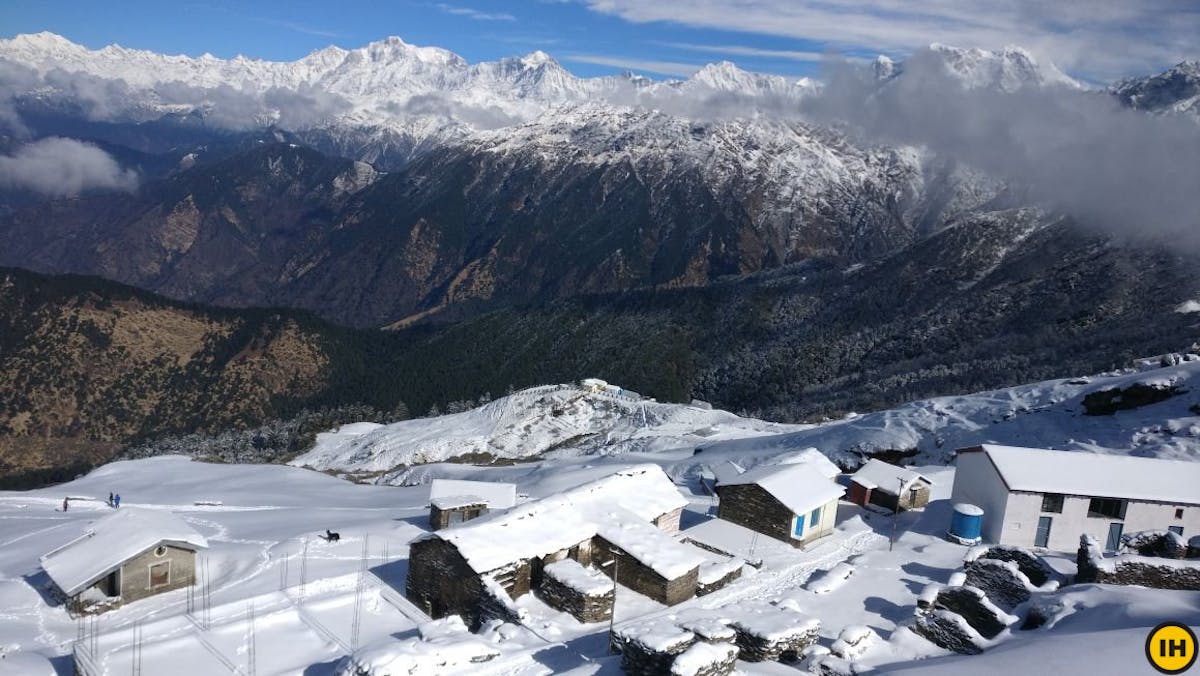 Snow covers the Chopta campsite at Deoriatal Chandrashila Trek. Picture by Chandrika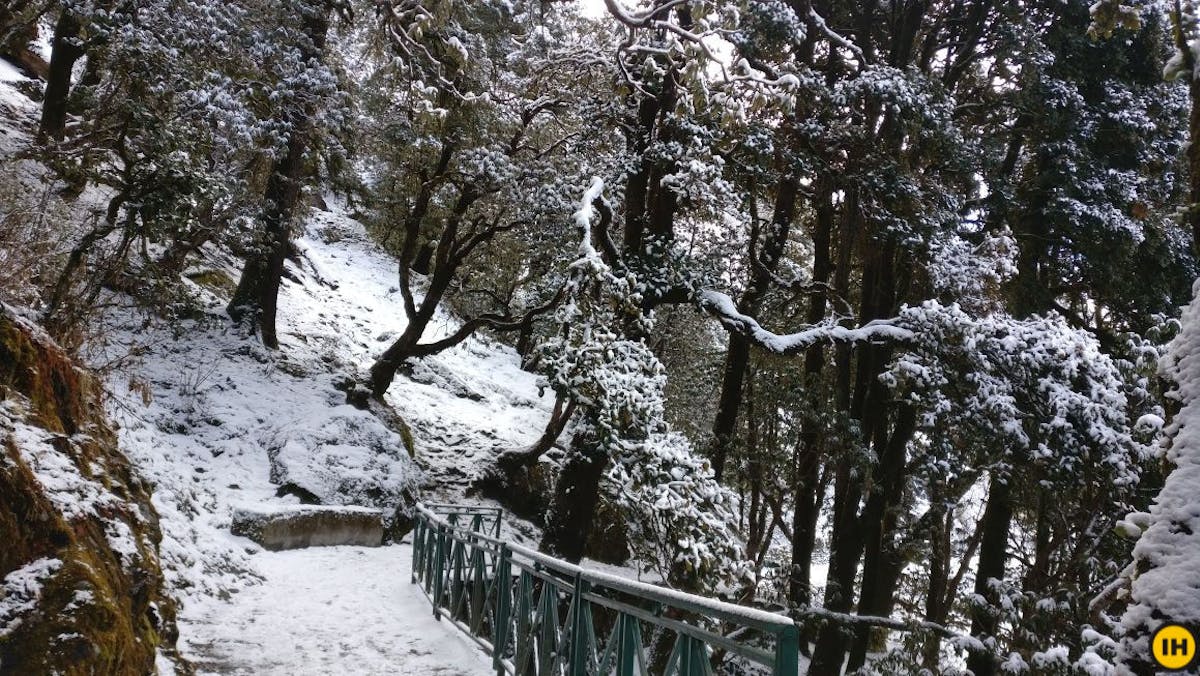 The trails of Deoriatal Chandrashila had fresh snow last week. Picture by Chandrika
4. New Route for Nag Tibba
The new route for Nag Tibba is a bit steeper than the usual route. The older route used to start and end at Panthwari. Panthwari – Khatian – Nag Tibba Summit – Khatian – Panthwari. The new route is Panthwari – Khatian – Nag Tibba Summit – Bhatwari – Panthwari. The last part from Bhatwari to Panthwari is a motor-able road. The new descent route via Bhatwari is full of forest trails. We have run a few batches on this route already and trekkers have loved it.
Being a weekend trek, a lot of people turn up in their normal running/sports shoes. The situation may become worrisome if it rains, making the trek slippery. To take care of this, our trek leaders suggest wearing trekking shoes.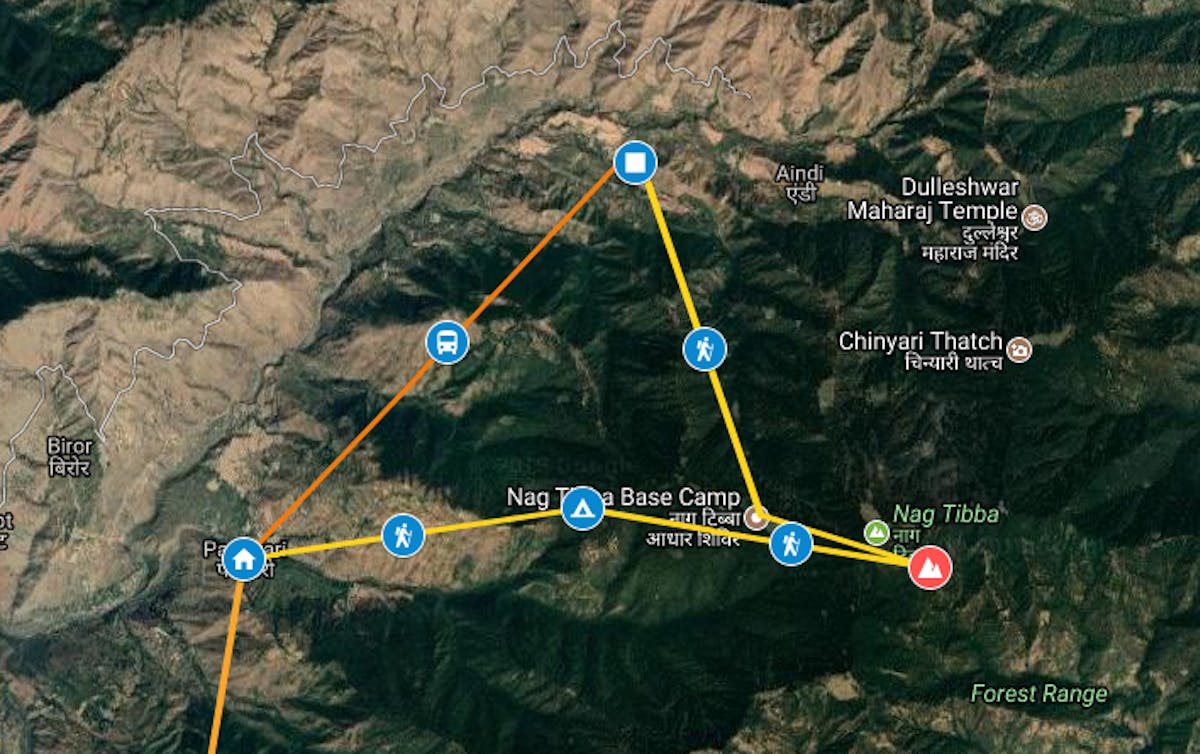 Google Maps Snapshot of the new Nag Tibba route.
5. New route for Brahmatal:
We have changed the last campsite for Brahmatal. The new route passes through Tilbudi campsite which is a beautiful grassland with ample space to camp. Furthermore, the new descent route crosses through a ridge pass and has good mountain views throughout. This makes it all the more exciting to pick Brahmatal as your next trek.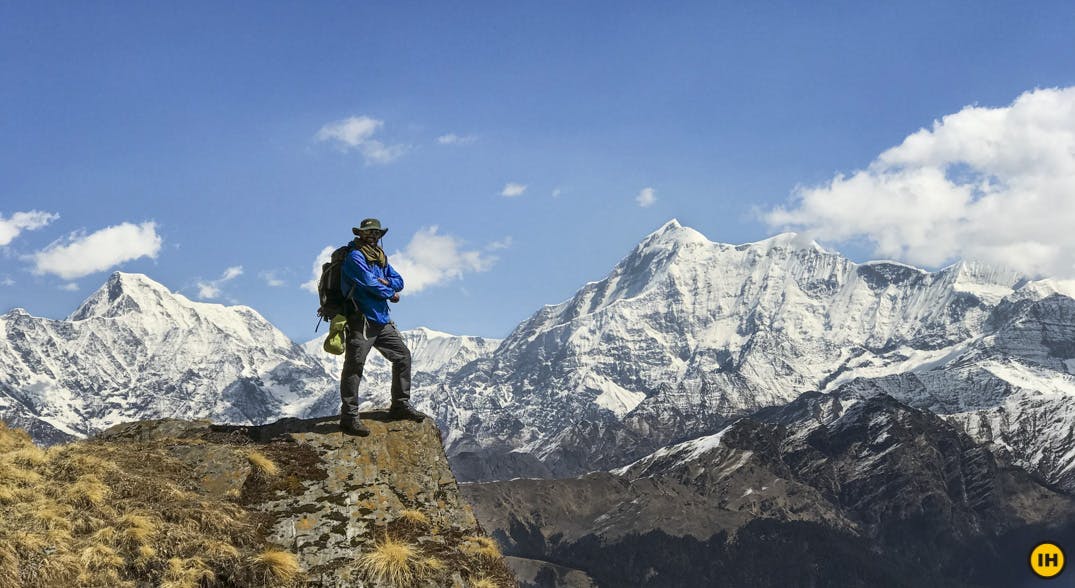 6. How to plan your return from the Rupin Pass Trek?
We have compiled a list of frequently asked questions by trekkers about travel options to reach and get back from the Rupin trek. This should help you plan your trek. Information on train timings along with infographics of the return route has been put up. Read the entire FAQ(s) list here.
7. Womens Day talk by our Co-Founder Sandhya UC:
We're excited to share that our co-founder Sandhya UC will be delivering a speech on the occasion of Women's Day. The event "Beyond the Doors" brings together 7 successful women from different walks of life on a common stage to share their insights. Through her speech, Sandhya will share the extraordinary stories of women who have shaped the foundation of Indiahikes.
This event is being organized by Women's Web – a media tech company. We will be sharing her speech with you all post the speech.
That's it from us for this week. Looking for more information? Comment below and we will get back to you.
Cover image from the new Brahmatal route by Anand George.
What you should do now
1. If you want to work with us: Head over to our careers page. We have lots of positions open. We also have lots of applications coming in. So the sooner you apply, the better.
2. If you think this article might be useful for your friends: Share it on Facebook, Twitter or LinkedIn.
3. If you ended up here by chance and were actually looking for treks to do: Then head over to our upcoming treks page. You'll find all our Himalayan treks there.
4. If you want to see the 13 best treks of India: Then get our guide here.
Sign up for our much loved Weekly Mailer
We have terrific trekking tips, trek updates and trek talks to look forward to