Dates Full? Choose Ali Bedni Bugal for April
QUICK INFORMATION ON BRAHMATAL
HIGHEST ALTITUDE
12,250 feet / 3,734 meters
WHAT TO CARRY
Up to 8-9 kgs backpack which contains .
CLOAKROOM
A cloakroom is available to keep one bag (No valuables must be kept)
HIGHEST ALTITUDE
12,250 feet / 3,734 meters
Brahmatal Trek
The Trek with Best Views of Mt Trishul and Mt Nanda Ghunti
Some of our top treks are favourites because of the mountain views they offer. Think of Chaukhambha from Deoriatal Chandrashila or Bandarpoonch from Dayara Bugyal. It is difficult to find such magnified views of big mountains like these. However, Brahmatal is a trek that takes the cake. It has a view that beats all of these!
Here is why. Right on your second day, you climb out of the beautiful rhododendron and oak forest to see a white wall of the Trishul massif. And these views only come closer as you traverse the ridge towards Jhandi Top.
At Jhandi top, you are almost at the center of the mountain views. To your right rises the massive Mt Trishul and to your left stands Mt Nanda Ghunti. You even see the Ronti Saddle, the ridge that connects Mt Trishul and Mt Nanda Ghunti!
That is not all. At the highest point of the Brahmatal trek, Brahmatal Top,  a new set of mountains open themselves up before you. You see Mt Neelkanth, and Mt Hathi Ghoda… while Trishul and Nanda Ghunti are to your right. Always there.
Mt Trishul and Mt Nanda Ghunti, are your companions throughout the trek. Even the highest point of this trek is approached from the side that is exposed to Mt Trishul and Mt Nanda Ghunti.  This trek deserves to be talked about among treks with the best mountain views.
To top it all, Brahmatal has lovely forests, two lakes to look forward to and a meadow to traverse through.
Brahmatal Videos
Watch these videos to prepare for your Brahmatal trek
Quick Itinerary
A Route Map of the Brahmatal Trek
Drive from Rishikesh to Lohajung
Drive distance: 260 km | Drive duration: 10-11 hr | Pick up point for Indiahikes trekkers: Live Free Hostel, Rishikesh | Pick up Time: 5 am | Location of Indiahikes basecamp: Lohajung
It is a 10-11 hour drive from Rishikesh. Transport will be arranged from Live Free Hostel, Rishikesh at 5.00 am. The cost of a cab – Is Rs 7,000 per vehicle and the cost of a Tempo Traveller is Rs 11,000
Trek from Lohajung to Gujreni
Trek distance: 4.5 km | Trek Duration: 5 hours | Altitude gain: 7,600 ft to 9,200 ft
Gujreni to Tilandi
Trek distance: 2.9 km | Trek Duration: 4-5 hours | Altitude gain: 9,200 ft to 10,495 ft
Tilandi to Brahmatal via Brahmatal Top
Trek distance: 6 km | Trek Duration: 5-6 hours | Altitude loss: 10,495 ft to 10,190 ft via 12,250 ft
Brahmatal to Lohajung
Trek distance: 8.45 km | Trek Duration: 7-8 hours | Altitude loss: 12,250 ft to 7,600 ft
Drive from Lohajung to Rishikesh
Drive distance: 260 km | Drive duration: 10-11 hr | Drop off Time: 7 pm
You will reach Rishikesh by 6-7 pm. The cost of a cab – Is Rs 7,000 per vehicle and the cost of a Tempo Traveller is Rs 11,000
Please note: The distance between campsites may vary by 100 meters depending the weather conditions and the route you take. The altitude may also vary by 100 feet for similar reasons.
IMPORTANT POINTS
➤Documents required: It is mandatory for trekkers to carry a copy of their photo id along with the mandatory documents of the Medical Certificate and Disclaimer form. These documents will be part of the Safety Check-in done by the trek leader when you arrive at the base camp.
➤Stay facility: The stay at Lohajung will be in a lodge. Do not bring any packaged food, tags from your new clothes or any waste with you. We follow a Dustbin Free Zone and No Wet Wipes Policy at our base camps in line with our spirit of Green Trails. On the trek, you will be staying 2 in a tent.
➤Cloakroom facility for excess luggage: We have a Cloak Room facility at the base camp for excess luggage. Do not leave behind any valuables in the cloakroom.
A Route Map of the Brahmatal Trek
PRO-TIPS
Onward Travel
You'll love the drive to Lohajung The drive is very scenic along the mighty Ganges. You would be enjoying the view of the Sangam of many rivers which form the Ganges; Devprayag, Rudraprayag, and Karnprayag are a treat for the eyes.
After Karnprayag, you would be travelling alongside the Pindar River. You then enter the beautiful valley of the Chamoli region. Keep your eyes open and look out, the glimpses of the big mountains are visible from here onwards.
Return Travel
The return journey takes you through the same places which you had taken during your Onward journey to reach Lohajung. If you reach Rishikesh early, then you can go through these tips on things to do around Rishikesh
Download the GPX file for your Brahmatal Trek
We go to great lengths to ensure you have a safe trek. So here's a GPX file of to help you navigate without getting lost.
3D Trail
Brahmatal in Spring is Best Discovered Through Pictures
The trek dives right into the rhododendron forest.
Picture by: Jothiranjan
Picturesque Rhododendron Forests
Explore the Brahmatal trek in winter
Brahmatal transforms magically during winters. The blanket of snow on its trails as it snakes through deep forest sections, climbing to the ridge at Jhandi top, and finally settling on the frozen lakes is something that trekkers don't see often on treks. 
Trekking under rhododendron trees enroute Gujreni. Photo by Ramarayan Iyer
Time stands still at a completely frozen Bekaltal. Photo by Krutanjali Deore
Trekkers walking though the golden Oak trees. Photo by Vishwas Krishnamurthy
What I Like About the Brahmatal Trek
What I Like About the Brahmatal Trek
Know Your Trek
We have always wanted trekkers to be well-informed before they go on a Himalayan trek. Knowledge is the difference between a safe trek and a dangerous one. It's also the difference between a wholesome experience and a superficial experience.
Use this section to learn about the Brahmatal trek. It has in-depth information about each day of the trek, what to expect, and how you need to prepare for it. Many years of expertise have gone into this content. Trekkers find that extremely useful.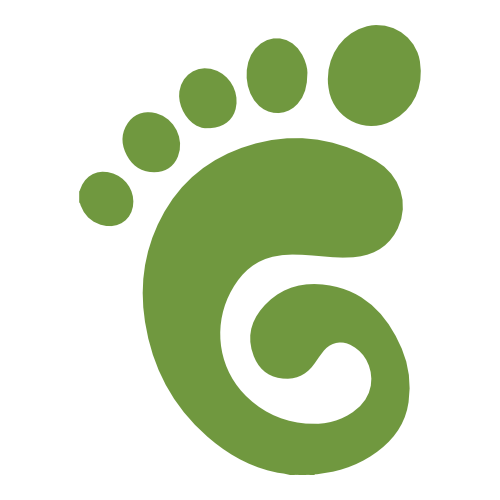 Leaving the mountains better than we find them
Everything you do on a trek creates an impact. The trail you trek on, the water you use, the waste you generate, how you poop, how you cook, what you eat — everything has an impact. The higher the impact, the greater the damage to the environment. 
Yet, when done sustainably, trekking is one of the most environment-friendly sports.
When you trek with Indiahikes, you trek to leave the mountains better than we found them.  This is part of our Green Trails promise.
At Indiahikes, we focus on bringing in new practices that can reduce our impact on the environment.  This is done through constant R&D.  Once these new practices are implemented we focus on achieving the results consistently on all our treks. You will see this as part of our G6 practices. 
Golden 1: Green Sweep - Clean the trail of visible litter.  We have collected more than 1,00,000 kgs of waste since 2016.
Golden 2: Segregation At Source - Segregate all waste collected so that we do not add all this waste to the landfill.  We have diverted 50% of the waste from landfill through segregation
Golden 3: Food Composting - All our kitchen waste is composted into useful humus for the mountain soil.  All food waste is either eaten by mules or composted at source.
Golden 4: Biotoilets - All our human waste is composted at source through our specially designed dry toilet pits. 
Golden 5: Water efficient dispenser  - We have reduced our waste used per trekker by 70% through specially designed water dispenser systems.
Golden 6: Save energy - We use solar panels for our energy use at our campsites.  We are also in the process of redesigning our stove and menu to reduce the amount of gas used on our treks.
Our trekkers are a big part of us keeping our promise to leave the mountains better than we found them. 
Indiahikes trekkers do not carry anything that can harm the environment - be it wet wipes, or any packaged food on the trek.  In fact they practice a zero waste trek.
Indiahikes trekkers do not buy any packaged food in the dhabas on the trek - they do not take part in feeding the demand for packaged food 
Indiahikes trekkers clean the trails of waste using the eco bag as part of the Green Sweep Initiattive 
Indiaihikes trekkers carry their own backpack on the trek. They do not offload unless absolutely necessary
Indiahikes trekkers do not pee/poop near any water source 
Indiahikes trekkers do not stray away from the marked trail
Trekkers who sign up with us pledge to follow these practices.  When you sign up with us, you do too.
Why fitness matters on the Brahmatal Trek
On Easy-Moderate treks like Brahmatal, you're likely to trek around 5-6 km each day. Expect gradual ascents and descents along the way. The maximum altitude will be about 12,500 ft. There are no technical sections on these treks, but there could be small sections of steep gradients or tricky patches that require you to be surefooted.
Your goal is to comfortably run 5 km within 38 minutes.
Note: If you are above the age of 58 years, you'll also need to submit your Treadmill Test within 7 days of registration.
Things Nobody Tells You About Brahmatal
The Arrowheads of Bekal Tal
In the neighbouring areas of Bekal Tal, people can be seen wearing or carrying arrowheads. These are used as lockets, some are displayed in homes, and some are attached to peoples' walking sticks among other such ornamentations. These arrowheads have a couple of stories behind them. 
Uttarakhand is known as dev bhumi (divine or holy land) as Mahabharat is said to have taken place in parts of it. It is said that the arrowheads are from the days of the grand epic when they were used in battles. These arrowheads can be found stuck on trees in the forests as well today too. However, most of them have been removed and are being used by the locals.
There's also another story related to Lord Curzon linked to the arrowheads. It's often hard to verify what is fact and what isn't, but they're good stories to listen to. Make sure you ask your guide or the locals about it.
Tale of the Bekal Naag Devta and the Pundit
There are stories of a local pundit who would come to pray to this Naag Devta regularly. Pleased with his steady devotion and service, the God once invited him down to his golden temple at the depths of the lake. The pundit is said to have seen a stunning sight. That of an underwater city of snakes, with the Naag Devta presiding over them in his temple. 
The story takes a sad turn when the pundit defies the snake god. However, the myth brings forth interesting elements in the region. Not only is the Bekal Tal a sight of this myth, but the Ratgaon water source appears like the meandering body of a snake, as seen from Tilandi. Mythology tells us that Bekal Naag Devta left the lake through that route, leaving the Ratgaon water body in this snake-like figure. 
Even the water from Bekal Tal is said to have seeped down along with him and appeared in the Ratgaon source.
Available Dates
Dates Full? Choose Ali Bedni Bugal for April
Other Treks Like Brahmatal Trek
ALI BEDNI BUGYAL TREK
The Only Meadow Trek With Stunning Mountain Views
Dayara Bugyal Trek
The Most Beautifully Landscaped Meadow of our Country
Deoriatal Chandrashila
The Best Summit Views Out Of All Treks
Sign up for our much loved Weekly Mailer
We have terrific trekking tips, trek updates and trek talks to look forward to