7 Best Himalayan Treks in Winter (December, January and February)
Share this story
7 Best Himalayan Treks in Winter (December, January and February)
By Swathi Chatrapathy
2021-05-21
In this post, I'm sharing the best winter treks to do in the Himalayas.
I know this post is coming in early, but September is when you should start planning your winter trek — you'll get to choose the dates you want and your flight tickets will be least expensive then. You'll also have enough time to physically and mentally prepare for your winter trek.
Use this as a guide to choose your winter trek. Watch out for a few pro tips that accompany these treks as well.
Table of Contents:
All Winter Treks
Top 7 Winter Treks to do in the Himalayas
Here are the Top 7 Winter Treks you can do in the Himalayas:
1. Ali Bedni Bugyal
Difficulty: Easy – Moderate
Duration: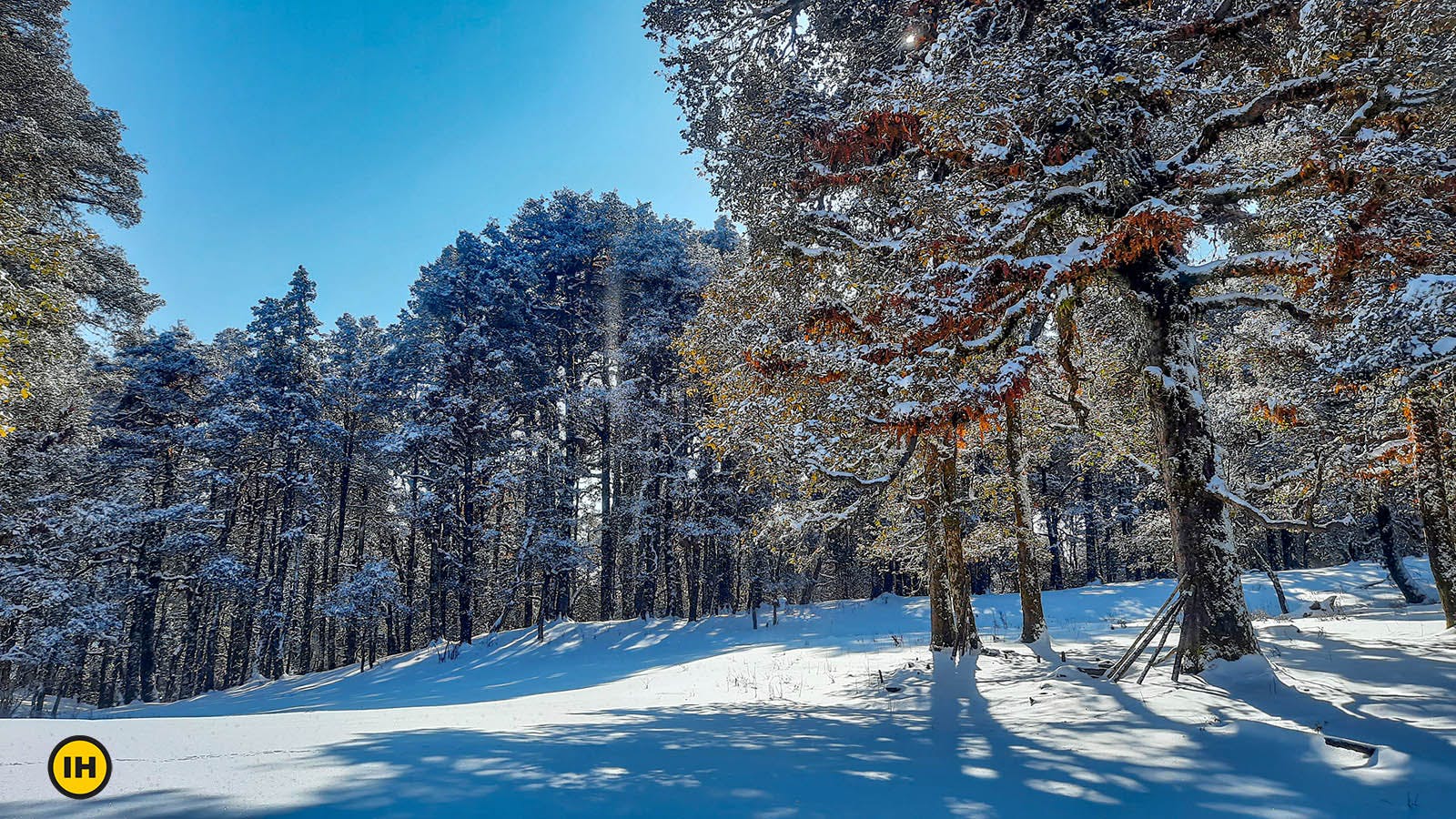 Ali Bedni Bugyal is a trek that's hard to match up to. Because give it any season, and it will have something to stun trekkers with. In summer, it's the terrific colours of the meadows. In winter, it is the endearing forests laid with snow, and the clearings in them. Not to forget, the up-close views of Mt Trishul and Mt Nanda Ghunti, two of the most celebrated mountains among trekkers.
Protip This is an extremely rare trek that hardly few people venture out on. So if you're looking for a beautifully isolated experience, close your eyes and choose this. 
2. Dayara Bugyal Winter Trek
Difficulty: Easy – Moderate
Duration: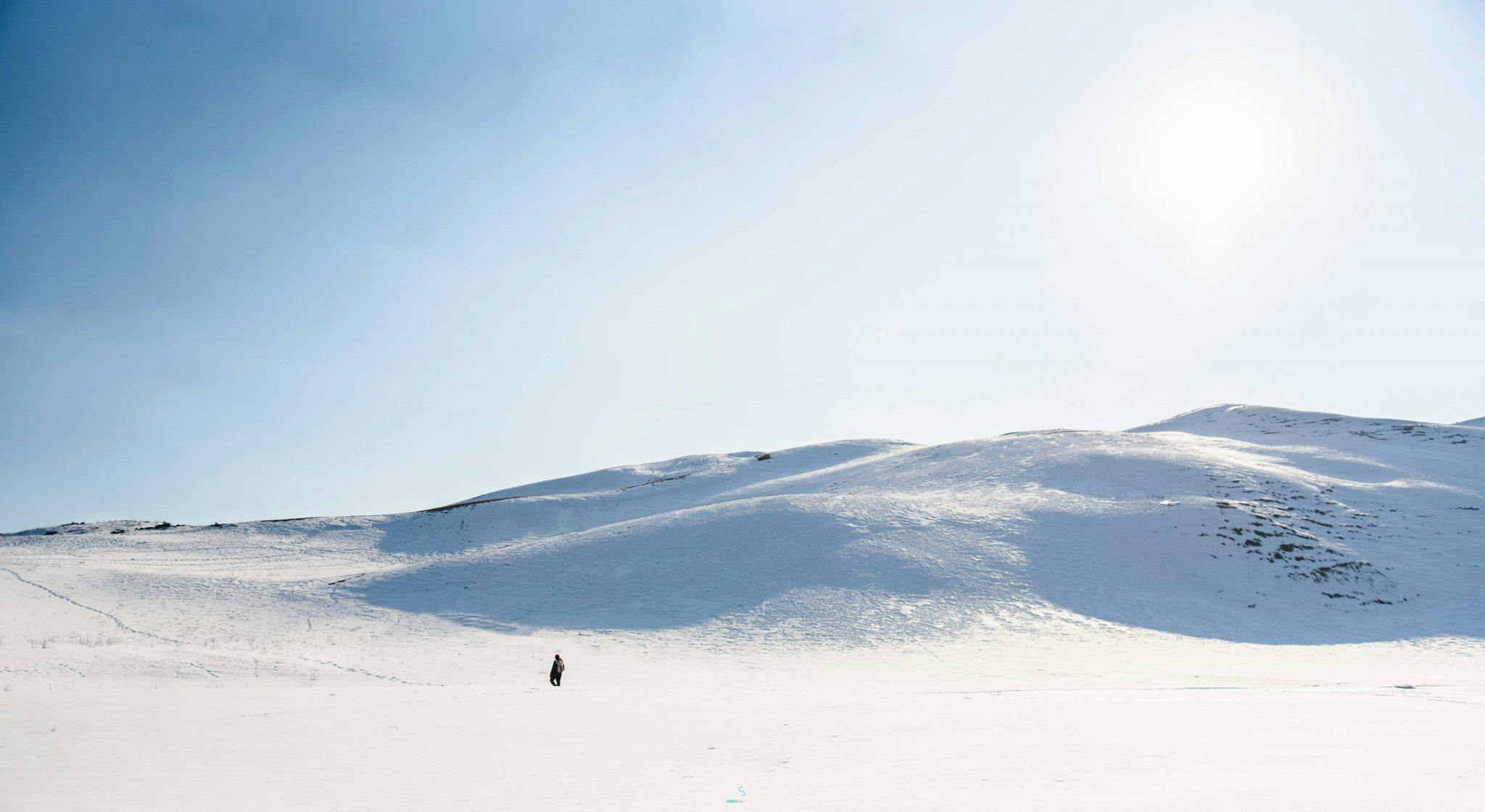 This is a trek I love simply because it's such a relaxing climb and yet gives you such grand returns. You never expect such views and experiences on such an easy trek! And in winter, it's even prettier (if that's possible) with the meadows blanketed in shimmering white snow.
Protip Given the ease of the climb, this trek is especially good for families and beginners in winter. But don't let that stop you if you are an experienced trekker — you can go on this trek ten times and you won't tire. I would also recommend it to those who have already seen it in another season. It's a completely different trek in winter.
3. Brahmatal Winter Trek
Difficulty: Easy – Moderate
Duration: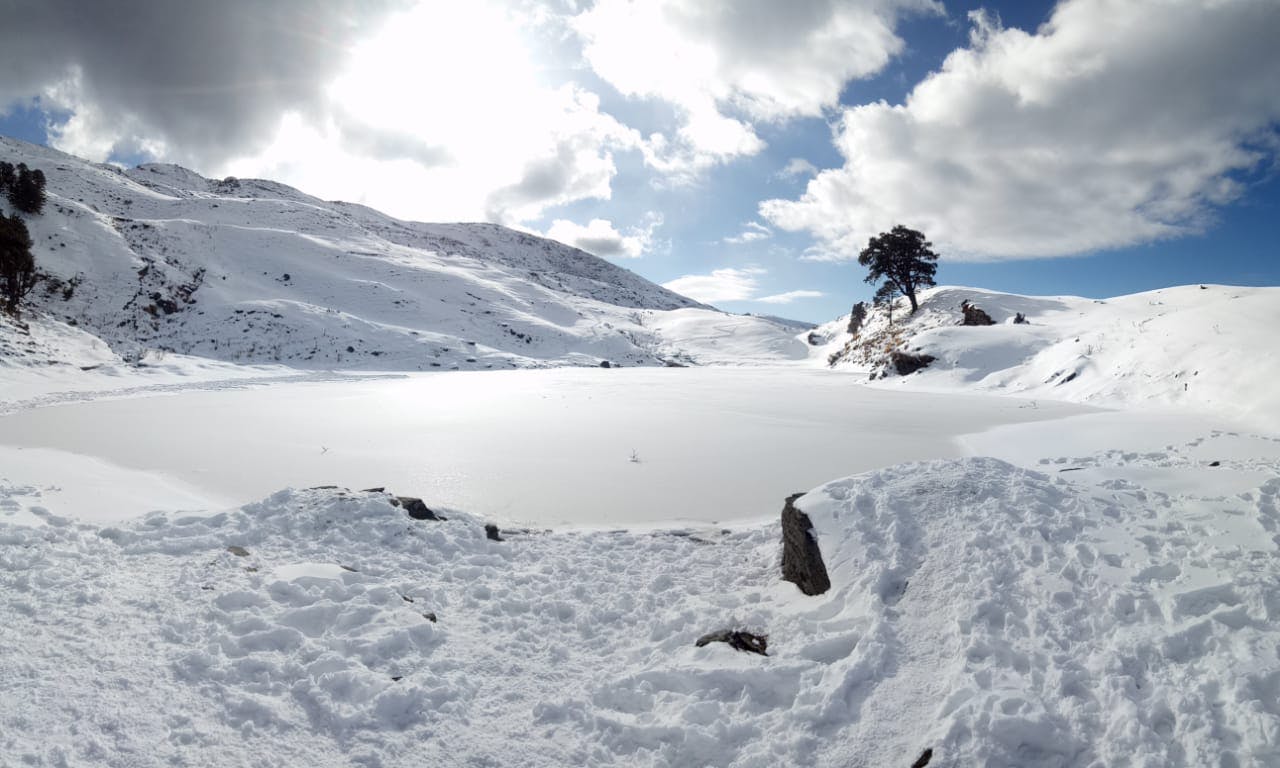 This is our co-founder Sandhya's favourite trek. When she went last year. she stood at the summit, with a riveting view of two most celebrated mountains — Mt Trishul and Mt Nanda Ghunti. She also saw the entire Roopkund trail laid out before her — literally a bird's-eye view. I would highly recommend reading this personal note she wrote after her Brahmatal trek to get an idea.
Protip Choose this if you want a grand snow experience. Most trekkers come back raving about the snow here. Also, be physically prepared because it has some good climbs.
4. Deoriatal – Chandrashila Winter Trek
Difficulty: Easy – Moderate
Duration: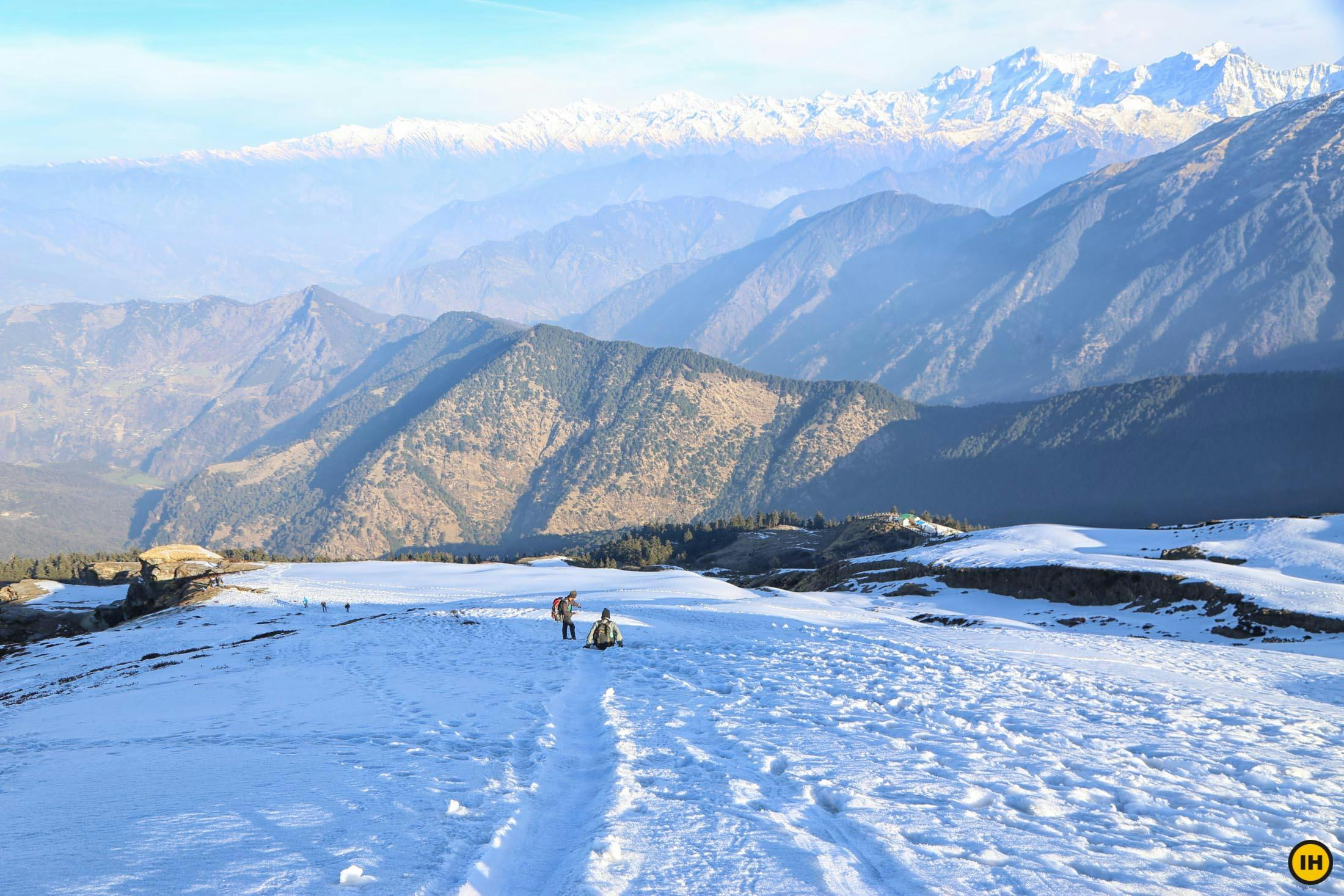 This is a trek we dearly missed in winter last year. It used to be one of India's most popular winter treks. The popularity died down when the forest department closed some crucial campsites. But now new alternative campsites have come up. So we're back to running this grand trek.
The trail, of course, remains as charming with its vibrant forests, the lake and the climb to the Tungnath temple and Chandrashila summit.
Protip This trek gives a highly unfair reward for the amount of effort you put in. You get to see almost all the most magnificent peaks in Indian Himalayas including Mt Nanda Devi, India's highest summit. And you get to experience snow in winter. If the dates suit you, don't think twice, just go for it.
Explore Deoriatal – Chandrashila
5. Kedarkantha Winter Trek
Difficulty: Easy – Moderate
Duration: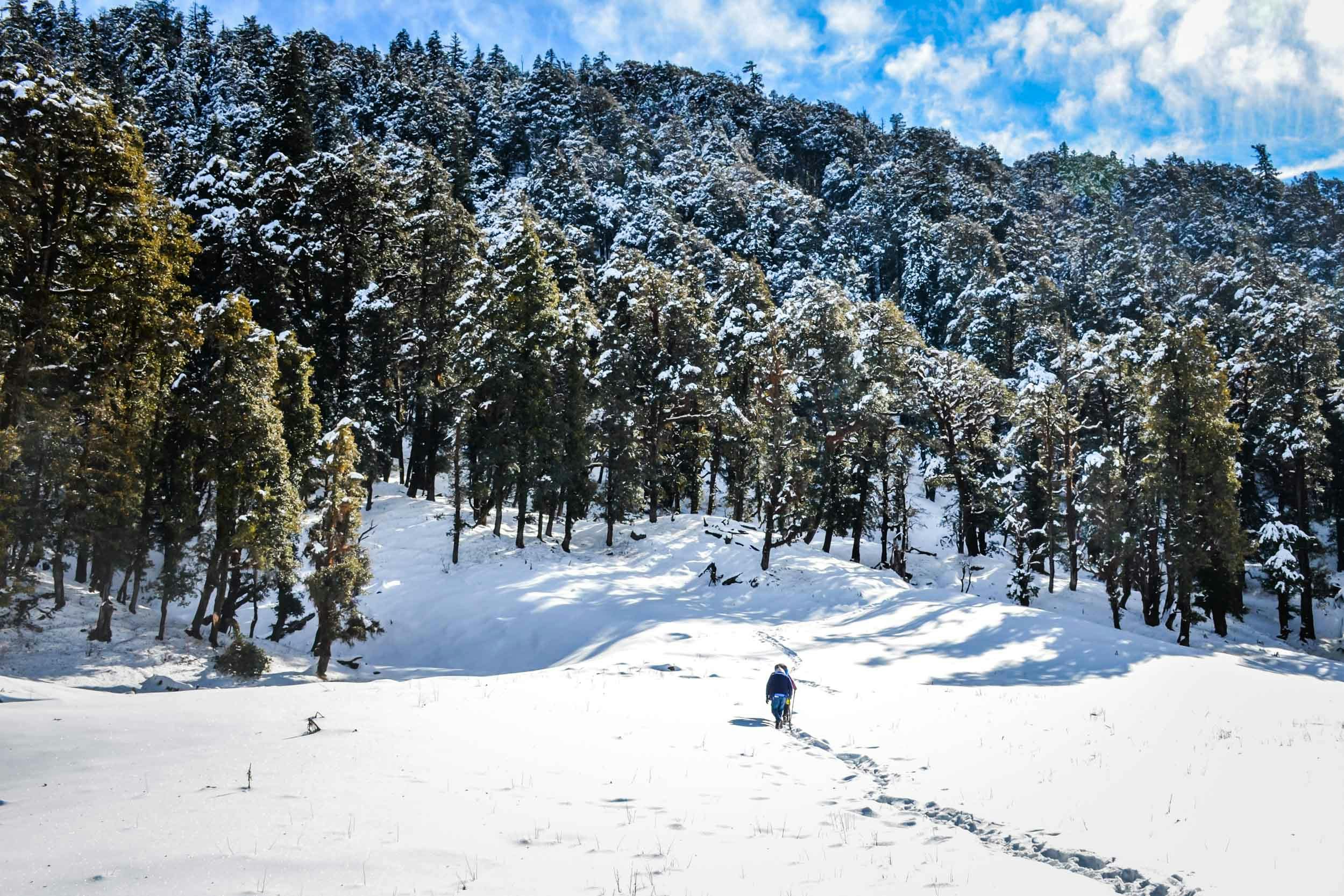 Do I need to introduce this trek? This trek exploded in terms of popularity when we opened it up in winter 2011. It has endearing campsites, a thrilling summit climb, and one of the best winter experiences in the Himalayas. Most trekkers treat it as a bucket list trek, and they're completely justified because it's not every day you come across such a perfect winter trek.
Protip We are doing this trek from the Kotgaon route, and not from Sankri. This new trail is isolated and it bypasses the crowd. I have to say it is a lot prettier than the older route as well.
6. Sandakphu – Phalut
Difficulty: Moderate
Duration: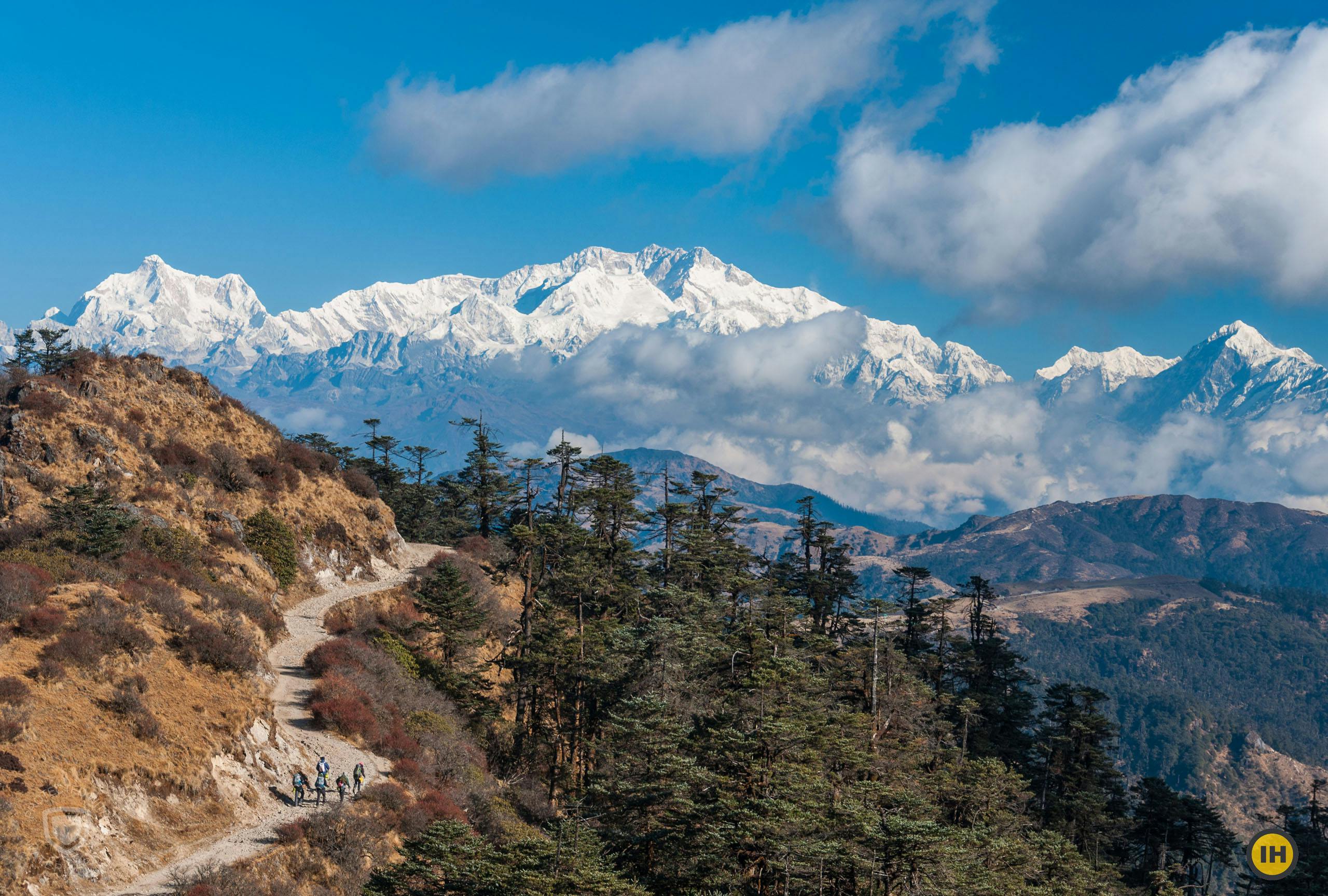 Choose this trek if you are looking for a strong cultural experience. You get a peek into what the Nepali trekking culture is like.It's a trek on the border of India and Nepal, constantly weaving in and out of the two countries (feels very international, I tell you!).
It also gives you views of four of the tallest mountains in the world — Mt Everest, Mt Lhotse, Mt Makalu and Mt Kanchenjunga. No other trek gives you that.
Protip Not many trekkers know this, but on this trek, you stay in tea houses for a few days, and you also get the Indiahikes camping experience for 2 days. It's a great way to experience the best of both worlds. While you get snow on this trek, it is not as much as our Uttarakhand or Himachal treks. So do keep that in mind.
7. Kuari Pass Winter Trek
Difficulty: Easy – Moderate
Duration: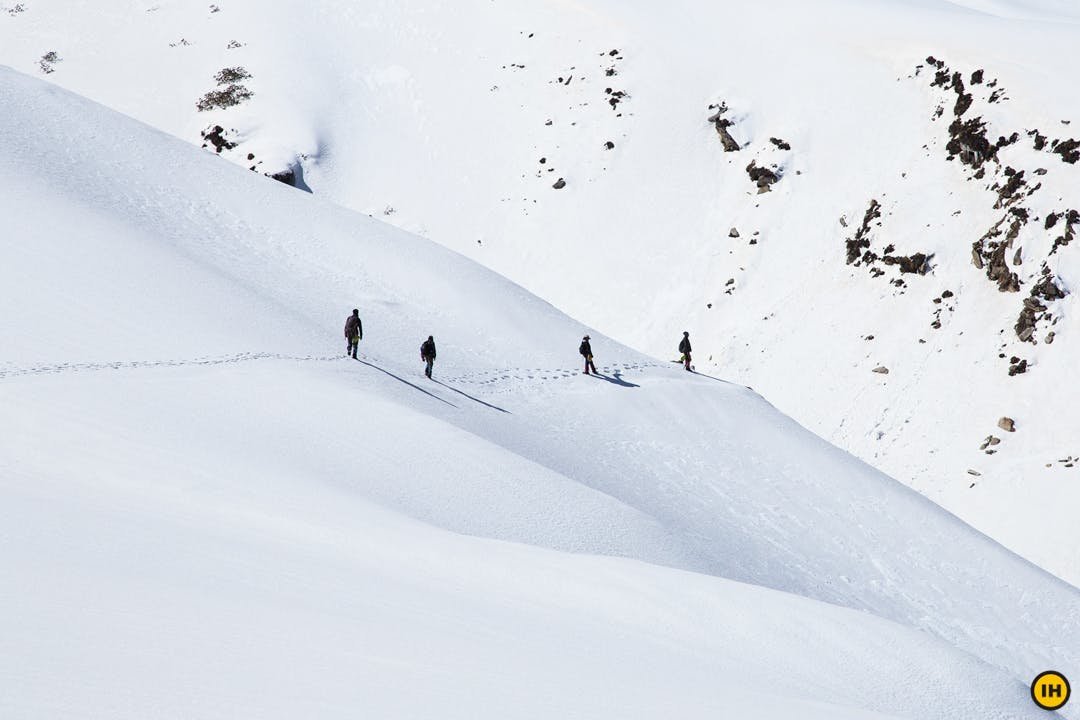 Irrespective of you being a seasoned trekker or a beginner the Kuari Pass is a trek you need to do. It is a must-do for the views of some of India's most celebrated mountains – Mt Nanda Devi (25,673 feet) and Mt Dronagiri (23,182 feet) – in any season.
Protip In winter there is an added attraction. The snow in its almost perfectly crafted forests. Snow flakes settled on the Oak leaves above a white carpeted forest floor takes you instantly to the land which would be Santa Clauses envy. All this give you an unmatched winter trekking experience in the Himalayas!
Conclusion
So those are the good winter treks to explore this year. Just remember, any time from mid-December to the end of March will give you a good snow experience! 
If you need help making a decision, drop in a comment below. 
We'll help you out!
LEAVE A REPLY
Your email address will not be published. Required fields are marked
Latest Videos


Sign up for our much loved Weekly Mailer
We have terrific trekking tips, trek updates and trek talks to look forward to