How To Choose Your First Himalayan Trek
Share this story
Having observed trekkers for over a decade, we find that around 60% of our trekkers are usually confused about how to choose a Himalayan trek. 
The other 40% have usually heard about a certain trek from their friends and have already made up their minds about which trek to do. 
So how do you choose a Himalayan trek and time it right?
To begin with, there are two possible cases here. 
You have holidays in a certain month and need to choose a trek.
You already have a trek in mind, you need to choose the best time to do it. 
Let's examine each case. 
│Case 1: You have holidays in a certain month and you want to choose a Himalayan trek
In this case, your first task is to zero down on a month during which you want to trek. If you've already done this, great. 
Your second aim here is to choose a trek which is at its best in that month. 
Each trek has a certain season during which it is at its best. 
For example, the Rupin Pass Trek is at its best in the months of May, June, Sept and October. That's why we run it only in these months.
On the other hand, treks like Kedarkantha and Brahmatal are great treks almost 9 months in a year. They are constantly transforming. You see snow in winter. Flowers in spring. Greenery in summer. Striking mountain views in autumn. They're beautiful in different ways in every season.
So choose a trek depending on which month you want to trek in, and the difficulty level you're comfortable with. For this you need to read the trek page of that trek to understand it in detail. Every trek of ours has a separate trek page. 
We write in detail about what is good about the trek, when is it at its best, when must you go. However, for the best time to do the trek you will get your answers within the first few minutes of getting to the trek page, usually within the first fold. You really do not have to go looking deep.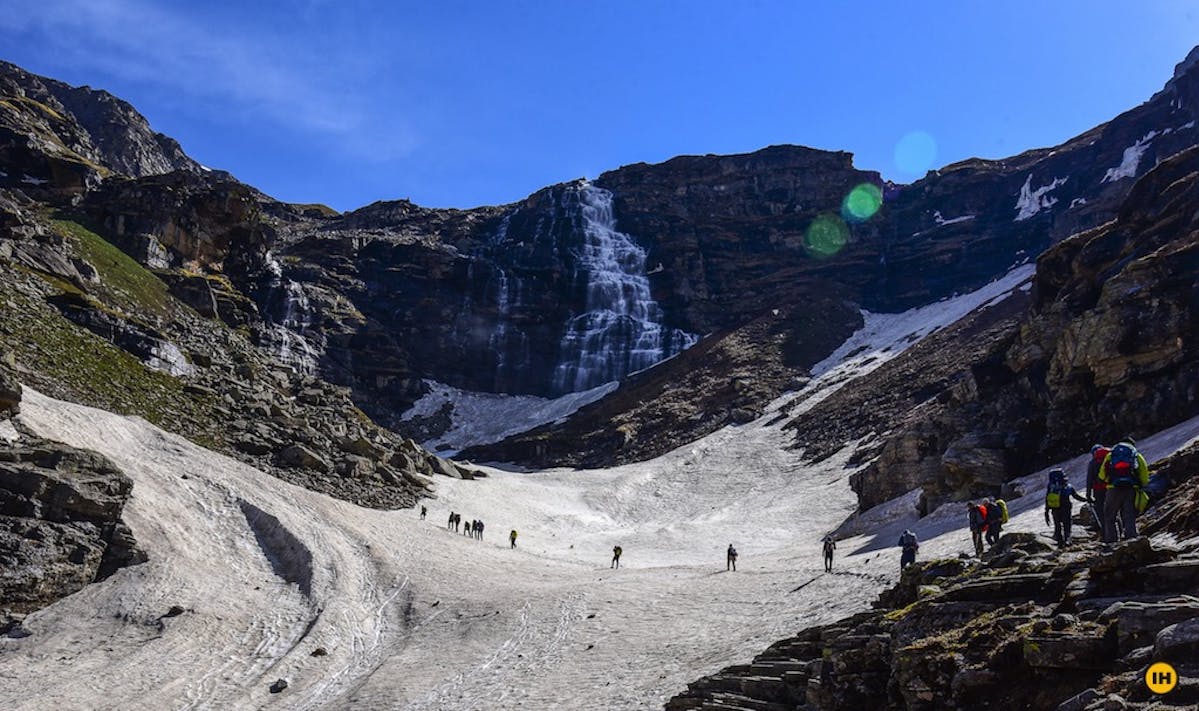 On the way to trail to the Upper Waterfall on the Rupin Pass Trek. Picture by Vishwas Krishnamurthy
│Case 2: You have already chosen a Himalayan trek, now you need to find the best time to do it
If you already have a trek in mind, then it's a lot easier for you. Just choose the best time of the year to do the trek and go for it. 
Now I must be straight with you here. You cannot always expect your favourite trek and the best time to do it to fall in neatly. Sometimes the best time to do the trek may not match your holiday plans. 
If you ever come to that situation, always put the best time to do the trek over any other criteria, even office leaves or annual holidays. A trek is a lifetime experience. You want to get the best out of it. You need to do the trek when it is at its best.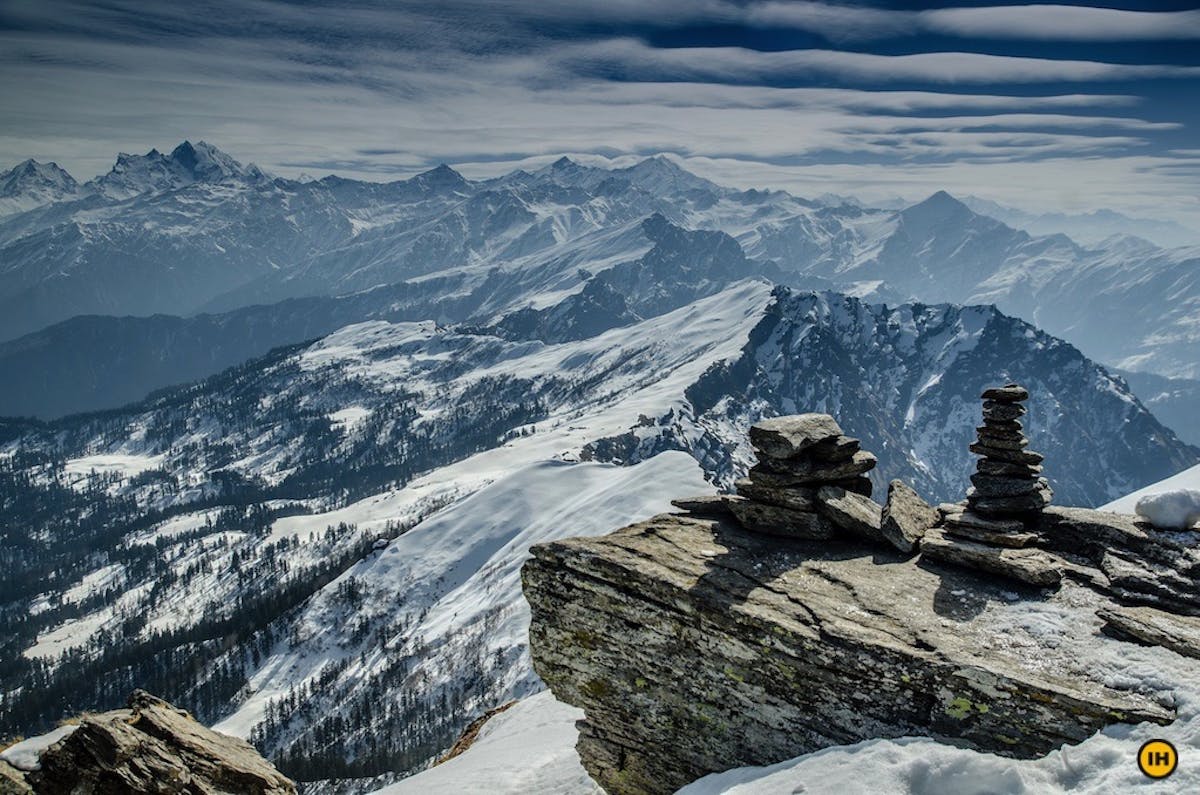 The Kedarkantha Trek is an evergreen trek you can do almost throughout the year. Each season the trek wears different colours. Picture by Vivek HJ
To make life easier for you, I've made a calendar of treks Himalayan treks for you to choose from
It gives you an idea of the best treks to do each month. They are sorted by their difficulty levels. 
If you're a beginner, the easy-moderate treks will suit you well. If you're very fit, you could also choose one of the moderate treks. 
For the moderate-difficult treks, you ideally need prior high altitude trek experience. That will help you enjoy the trek better. But you can also attempt them as your first trek if you have a strict fitness routine.
For the difficult treks, prior experience is definitely required. 
We also have weekend treks in the Himalayas. These are great for a quick break without disturbing your office schedule. They are capsule versions of our big Himalayan treks. I agree you do not get everything, but they are surprisingly great for a weekend. 
Note that most of the treks on our website are doable by a fit person, whatever be the grading. Having said that, all treks need physical preparation for at least a month, even those labelled "easy."
So here it is, our calendar of treks. These are the best treks in India. These are carefully shortlisted treks based on our experience of trekking in the Himalayas extensively. 
We are very particular that every trek that we run must give a trekker a well-rounded experience of the Himalayas. It must have variety — forests, meadows, lovely mountain views, a gratifying climb, and a "wow" factor.
Click on the name of any trek and it will lead you to the trek page with details. 
│Calendar of the best Himalayan Treks To Choose Per Month│
[ninja_tables id="76384″]
Trek trivia: Most people believe the tallest mountain in India is the Kanchenjunga at 8,586m (28,170 ft). But did you know that the base of Kanchenjunga is not completely in India? The tallest mountain with it's entire base in India, is Mt Nanda Devi, at 7,816 m (25,640 ft). Mt Nanda Devi is in Uttarakhand. You get the best views of Mt Nanda Devi from our Kuari Pass trek. 
Sign up for our much loved Weekly Mailer
We have terrific trekking tips, trek updates and trek talks to look forward to